SPOTLIGHTS
The Wrestling News Experience: 11.04.13
Posted by Stephen Randle on 11.04.2013

News and thoughts on Hulk Hogan possibly returning to WWE, a preview for tonight's episode of Raw, a look at why TNA's sale rumors could be a good thing for them and more!

Monday, November 4th, 2013

From 411Mania's Canadian offices in Kitchener, Ontario, Canada, this is The Wrestling News Experience, with Stephen Randle!



Inspired By True Events

Good morning, everyone, and welcome to the Experience. I am Stephen Randle, and next week I will be moving into a house of my very own. What that means for you is that you won't have me to kick around next week, but in two weeks, be prepared for my glorious return, just in time to celebrate a very important 411 milestone. I'm hoping there will be a trophy presentation of some sort. Assuming I don't get fired for taking another week off. Which reminds me, I should tell Larry that I won't be here next week. Eh, he'll figure it out.

Yes, I decided to move and have a baby at the same time. I never claimed to be the smartest guy in the world.

Moving on.




Last week, after beating Alberto Del Rio at Hell in a Cell to win the World Heavyweight title, John Cena casually defeated Damien Sandow after Sandow cashed in the MITB briefcase to erase the only other potential challenge to his dominance. Sure, he's got an obligatory rematch with Del Rio at Survivor Series, but I think we all know how that's going to end. It's like he never left, really.

Speaking of which, the main beneficiaries of Cena's absence are now, upon his return, hitting upon tough times, as both Daniel Bryan and CM Punk were brutally attacked by The Wyatt Family on Raw. If there's one bright spot to be found, it's that The Wyatts may have inadvertently united two of the most dangerous men in pro wrestling into one unstoppable unit.

Meanwhile, Randy Orton's new challenger appears to be The Big Show, who continues to appear on Raw despite being unemployed. Now that Triple H has banned him for life, perhaps that will keep him from getting involved. Sure it will.

And after defeated The Rhodes Brothers last week on Raw, have the Real Americans become top contenders to the Tag Team titles? One wonders how that might sit with former champions The Shield, who seem a little perturbed at the fact that only one of their number still holds a title. Although Ambrose's reign might also be in jeopardy, that is, if Big E Langston has any input on the matter.

Plus, AJ continues to fight The Bella Twins and Natalya, while Summer Rae shows that she's a better wrestler than all three (possibly tighter). All this and more, tonight on Raw!


That Old Familiar Feeling

Well, it was really only a matter of time, but I suppose I wasn't expecting things to happen so fast. According to the most popular rumour of the moment, Hulk Hogan has essentially verbally agreed to a WWE contract, and will return to the only organization he's ever really called "home". You know, until he leaves in a huff, or they kick him out for being a jerk, or a better offer comes along. Apparently there are a multitude of possibilities that would actually put Hogan back on TV, and potentially even in a match, potentially at the Royal Rumble, but at the very least, I'd put it in ink that he'll be appearing at WrestleMania XXX. Ironically, Hogan was absent from both of WWE's other "decade" Manias, as he was off to WCW when WrestleMania X rolled around, and he was in between walking out of WWE after the Mr America debacle and getting inducted into the Hall of Fame the next year when the twentieth edition happened. Also by some coincidence, both those shows were booked around a bright new future for WWE, with Bret Hart headlining the tenth edition, and some other guy main eventing Mania XX. You know, stories that both had happy endings.

In all seriousness, here we are on the road to WrestleMania XXX, and with the fanbase in disarray over a perceived mistreatment of Daniel Bryan in the wake of his big summer angle turning into a midcard feud while The Big Show main events against Randy Orton and John Cena returns to put a stranglehold on the other World title. And now, it's all but certain that Hulk Hogan will be a featured performer at the show. It may be a little early to tell, but from what I'm seeing, I don't get the feeling that the thirtieth edition of WrestleMania will quite have a "future of wrestling" vibe that the previous milestones did.

Hey, now that Hogan's back, with Sting potentially on his way in time for Mania as well, wouldn't it be hilarious if a featured match (or two) on the biggest WWE show of the year be two guys who were the poster boys for TNA right up until, well…now?


For Sale: One Promotion, Slightly Damaged

Hey, remember TNA? The hot rumour right now, of course, is that they are quietly being shopped around to potential investors. However, the Carters have issued a statement to the contrary, so we know it has to be true. At any rate, the list of buyers is longer than one might expect for a company that has never made a profit and spent the last year throwing buckets of money down a bottomless pit to no return, although most of that might be attributed to the fact that they are one of the few wrestling organizations with a fairly secure TV timeslot and a media company willing to work with them in exchange for even half-decent cable ratings. As far as we (which is to say, other people who aren't directly me) know, though, Spike TV/Viacom is not looking to buy TNA, especially since Bellator hasn't exactly worked out like they planned. In addition, WWE is not currently interested, likely because Vince knows all he has to do is wait long enough to scoop up the tape library, since he could have the wrestlers any time he wanted and he clearly doesn't.

However, one man who apparently wants some part of the ownership of TNA might be Billy Corgan, noted wrestling fan and head of Smashing Pumpkins, a popular musical group from the 90's, also known as the last time that music was actually good. Apparently feeding into the nihilism of late 20th century teenagers and making awesome guest cameos on The Simpsons draws some serious bank, as all indication is that Corgan is seriously interested in investing in TNA, for whatever reason.

My take on it? Hell, TNA should let him in. Didn't they draw the biggest crowds of their early life when they let ICP hang around for a bit? It's possible they could do even better if they brought in a group that actually made music that normal people listen to, right?

Of course, I'm kidding. TNA won't draw more fans even if they ran a free Smashing Pumpkins concert before each show. But Corgan would give them something to hype, and someone that has some mainstream credibility combined with a genuine wrestling fandom. And that's more than any consortium that Eric Bischoff could scrounge up could offer. Frankly, short of Mark Cuban waking up one day and deciding he really, really likes pro wrestling, Corgan could be one of the best options for TNA, even if he doesn't buy the entire company.


HOT: The Wyatt Family

As much a bitter pill as it is to swallow on one hand, on the other, The Wyatt Family just jumped straight into a feud with two of the hottest talents in professional wrestling. If they can't turn this into a permanent spot higher on the card, there is something seriously messed up going on.


NOT: Ryback

That five minute squash at the hands of Punk is pretty much the end for him, and in the end, he apparently did it all to himself. Going to be hard to see how long he sticks around now that he's an easily defeated monster who presumably no longer employs the services of Paul Heyman.


HOT: Roman Reigns

Apparently the one headed for a face turn in the inevitable Shield breakup, the seeds are already being planted, as he gets cool spots like the double spear on the Usos, plus his determination to fight three men on his own before being pulled back by Rollins and Ambrose on Smackdown.


NOT: Kurt Angle

Someone is going to have to explain to me how a gimmick where Angle is wrestling against doctor's orders and possibly hurting himself worse is more a good idea and less the exact fear that wrestling fans have had about Angle for years?


HOT: Kane

Fire-related puns aside, while it's definitely the most anti-climactic mask removal in history, it certainly is one that raised a whole hell of a lot of questions about Kane's future appearances.


NOT: The Miz

Squashed by the Wyatts on Sunday, Kane on Monday, then verbally and physically decimated by Orton on Friday. What a full week for the most unloveable loser in WWE.


HOT: AJ and Tamina

I'm not looking forward to the inevitable time when the bodyguard gets tired of protecting the champion, but until then, Tamina is palatable in limited action, and AJ is, well, AJ, so it's all good.


NOT: CJ Parker

Man, this gimmick just isn't working, and there's no chance it'll ever make it to the main roster. Plus, he can't wrestle very well either.


HOT: Antonio Cesaro

It's kind of funny that Jack Swagger is once again serving the role he did under Dolph Ziggler, as tag partner who eats pinfalls once Cesaro is done being awesome in the ring. I suppose it'd be nice if Cesaro could just win matches, but, come on, bro. He was facing John Cena. Nobody beats John Cena. Apparently.


NOT: Damien Sandow

You're not getting my hopes up like they did back when he was having great matches with Sheamus. It doesn't matter how many rave reviews his match with Cena got, the fact of the matter is he couldn't win when he had every single advantage known to man, so anything that happens past this point will still come back to that problem.




Inactive List as of 10.28.13

WWE

- Brad Maddox, day-to-day as of October 18th Smackdown ("concussion")
- Bray Wyatt, day-to-day as of October 8th (shin)
- Christian, out indefinitely as of September 2nd (concussion)
- Curtis Axel, out indefinitely as of October 27th (hip flexor)
- Evan Bourne, out indefinitely as of March 19th, 2012 (foot)
- Mark Henry, day-to-day as of September 1st (hamstring)
- Sheamus, out 4-6 months as of August 5th (torn labrum)

TNA

- Zema Ion, out indefinitely as of May 17th (appendectomy)

Transactions

- Eden Stiles/Brandi Runnels, NXT, returned to developmental program



WWE Champion: Randy Orton
- 8 day reign, defeated Daniel Bryan on October 27th (Hell in a Cell PPV) to win the vacant title



World Heavyweight Champion: John Cena
- 8 day reign, defeated Alberto Del Rio on October 27th (Hell in a Cell PPV)
- Next title defense: vs Alberto Del Rio, Survivor Series PPV



WWE Intercontinental Champion: Curtis Axel
- 141 day reign, defeated former champion Wade Barrett and The Miz in a Triple Threat Match on June 16th (Payback PPV)



WWE United States Champion: Dean Ambrose
- 162 day reign, defeated Kofi Kingston on May 19th (Extreme Rules PPV)



WWE Tag Team Champions: Cody Rhodes and Goldust
- 21 day reign, defeated The Shield on October 14th (Raw)



WWE Divas' Champion: AJ Lee
- 141 day reign, defeated Kaitlyn on June 16th (Payback PPV)



WWE NXT Champion: Bo Dallas
- 145 day reign, defeated Big E Langston on June 5th (NXT)



WWE NXT Tag Team Champions: The Ascension
- 26 day reign, defeated Corey Graves and Adrian Neville on October 2nd NXT



WWE NXT Women's Champion: Paige
- 103 day reign, defeated Emma on July 24th NXT to become inaugural Champion

NOTE: NXT Title reigns only count what has aired on TV, not when changes occur at tapings.




TNA Heavyweight Champion: VACANT
- title vacated by Dixie Carter when AJ Styles left the promotion as Champion



TNA World Tag Team Champions: The Bro-Mans
- 15 day reign, defeated James Storm and Gunner on October 20th (Bound For Glory PPV)



TNA X-Division Champion: Chris Sabin
- 15 day reign, defeated former champion Manik, Jeff Hardy, Samoa Joe, and Austin Aries in an Ultimate X Match on October 20th (Bound For Glory PPV)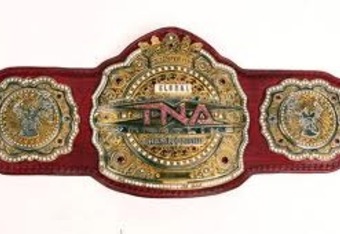 TNA Television Champion: Abyss
- 155 day reign, defeated Devon on June 2nd (Slammiversary PPV)



TNA Knockouts Champion: Gail Kim
- 15 day reign, defeated former champion ODB and Brooke Tessmacher in a Triple Threat Match on October 20th (Bound For Glory PPV)




Acero has The Wrestling 5&1.

Harder has The Professional 3.

Dino has Smart Marks.

Daniels has The Ten Count.





This week, I endeavour to be okay with the events of Hell in a Cell and Raw, and unfortunately, I just can't manage it. Rants ensue about WWE once again blowing their summer angle, failing to look the future, and continuing to not see what's right in front of them. And speaking of lost causes, WWE Network might be back, and TNA may or may not be for sale!







In Co-op Multiplayer, we settle into our new Saturday timeslot to discuss the upcoming console launches and what could potentially go wrong in two weeks, plus the rise and fall of Blizzard Entertainment, a lesson in the new DOTA metagame, and all the info you need in order to have a chance to win one of the spookiest games of 2013!







One Piece: Pirate Warriors 2 **COMING SOON**
Stealth, Inc.
The Last of Us
Call of Juarez: Gunslinger
Marvel Heroes
Hakuoki: Warriors of the Shinsengumi
Far Cry 3: Blood Dragon
Dragon Fantasy: Book One
Guacamelee!
BioShock Infinite
Dead or Alive 5 Plus
Generation of Chaos 6: Pandora's Reflection
Rocketbirds: Hardboiled Chicken
Ni No Kuni: Wrath of the White Witch
Earth Defense Force 2017 Portable




411 will have live coverage of Raw tonight starting at 8 pm EST.

From our promotional department, I've been informed that if you really do like 411Mania and all it provides, or even just me (and really, who doesn't like me), don't forget to bookmark the site in your browser or make 411 your homepage, and tell all your friends about how awesome 411 is.

And don't forget, you can follow all of the everyday goings on in 411 on Twitter.

Stephen's Twitter
http://www.twitter.com/411mania
http://www.twitter.com/411wrestling
http://www.twitter.com/411moviestv
http://www.twitter.com/411music
http://www.twitter.com/411games
http://www.twitter.com/411mma

That's our show, I will be back in two weeks after the move. Also, don't forget 4PC in the Games Zone on Wednesday, and the TWNE After Dark podcast on Wednesday, airing live at around 11 pm EsT on Spreaker.com, posted on 411 shortly thereafter. Plus, Co-op Multiplayer, now on Saturdays at midnight EST, will also be off this upcoming week due to the move, but will return on November 16th.

Here it is, your Moment of Buddy.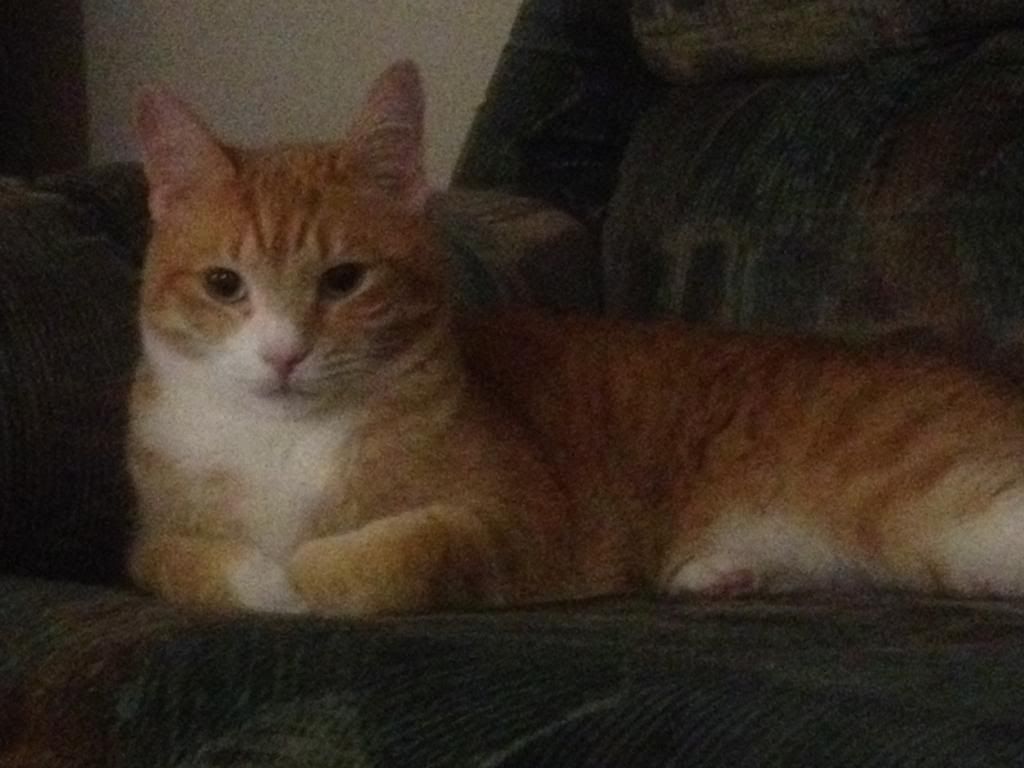 We're Doing What Now Next Week?




Have a good one, always be a fan.



comments powered by