SPOTLIGHTS
The Tuesday Communique 11.5.13: The End Pt. 1 of 4
Posted by Nick Marsico on 11.05.2013

A review of last night's Raw, plus news and thoughts on TNA's potential buyer, Hulk Hogan and Matt Morgan possibly returning to WWE, CHIKARA making a potential comeback and more!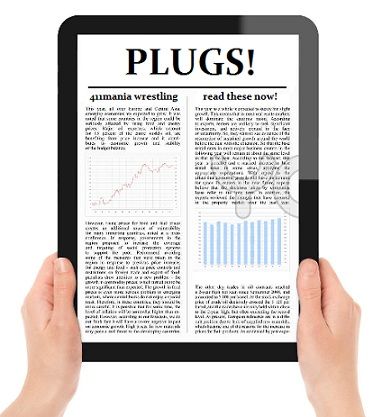 The Wrestling News Experience with Stephen Randle
The Wrestling 5&1: Kaitlyn vs. Layla El with Tony Acero
The Professional 3: World's Smartest Wrestlers with Jon Harder
Smart Marks: Selling TNA with Dino Zucconi
The Ten Count: Top 10 John Cena Matches with Evan Daniels
The Heel Report: No Show with James Wright
World Wrestling News Report with Aaron Frame


IMPORTANT INFORMATION! Due to a number of changes both personally and professionally (details eventually), The Tuesday Communique will cease to exist (at least for a while) after the Tuesday 11/26/2013 edition. That date may be subject to change, but as of now that will be the final Tuesday Communique. Fear not, faithful readers! I'm not going anywhere (sorry to anybody who previously stood up and cheered), as I will be continuing writing a column for 411 on a bi-weekly basis on either Wednesday December 4 or Wednesday December 11 and then every other Wednesday moving forward. Until then it's business as usual, so let's get on with the show!







WWE Monday Night RAW from Somewhere Unimportant, USA || TV Review



CM Punk v. Luke Harper
- Dude, we start with a Punk match!
- At least until it turns into a tag match, playa!
- It's so cool to see Brodie Lee in a prominent role on WWE TV.
- That "yeah yeah yeah yeah yeah" is so wonderfully creepy.
- Why would Punk go after Rowan when he had Harper down and out?
- SWEET boot from Harper off the springboard.
- Punk ducks the discus clothesline! Rollup! Nice finish!
- Bryan saves Punk from the beatdown! The crowd is going batshit!
- Punk and Bryan stand tall! I don't care so much about Bryan taking a backseat to Big Show if we get these two teaming for a while.
- Great start to the show.


Triple H doesn't care about Big Show's lawsuit and bans him from WWE for life. I expect him to be gone for the next... 2 hours.


Paul Heyman is on the phone from Europe and is reportedly 3/4 dead.


Ryback v. The Great Khali
- EXCITEMENT! Ryback should have been written off TV for a while after last week.
- I hope Khali beats him in 3 minutes.
- Clothesline looked pretty cool, but he should have manned up and taken him out with Shellshocked.


Kofi Kingston v. Alberto Del Rio
- I hope they shake it up a bit and give Kofi the win.
- WOW did he ever overshoot that dive.
- Del Rio blocks the rebound kick and nails a MASSIVE double stomp to the chest! NICE!
- LOVE Del Rio's German suplex.
- No clue where they are, but this crowd is darn good tonight.
- Kofi ducks the enzugiri! SHADOWS OVER GHANA! Good stuff.
- I almost believe Kofi can pull this of. He won't, but I almost feel it.
- Kofi blocks the cross armbreaker into a rollup! Moments later the real thing ends it.
- He almost almost won. Almost. Good match at least.


The lawsuit video package kicks ass. Don't know how strong the case is. I hope they bring up Xavier Woods to be Otunga's paralegal.


Non-Title: Randy Orton v. Big E Langston
- Ziggler, Big E or Miz... I wonder who WWE wants to win. Big E, probably. I'd prefer Dolph but E does rule.
- Orton cuts the "women want me and men want to be me" promo and it actually comes off pretty darn good.
- Shit, Big E DESTROYED with 75%! Kick his ass, Big E!
- Front dropkick from Orton! Didn't see that coming.
- Sign in the crowd: "I *heart* Bad Randy". That's a bit unsettling.
- The running pump splash is fucking awesome. He doesn't hold back on that shit.
- Big E blocks the RKO! HYOOOGE avalanche! Straps are down! Big Ending! No! RKO!
- Very strong match with a great finish. I'm loving this show so far.


The Fandangos v. Tyson Kidd & Natalya
- Tyson Kidd is back!
- Nice sequence to start the match. Kidd v. Fandango could produce some good matches.
- After... something... from the girls, Kidd and Fandango tag back in. Fandango actually looks like he wants to be out there!
- Let's hope they give Kidd a shot at something this time around.


Damien Sandow is no longer the intellectual saviour of the masses and he's going to start going all out for what he wants. Elevation? Probably not, but one can dream! At least it looks like some character development. He's not a gimmick any more!


John Cena, Cody Rhodes & Goldust v. Damien Sandow & The Real Americans
- Cena reveals that they're somewhere in South Carolina in his pre-match anti-cancer rant.
- Everybody agrees that Michael Cole should shut up. If only Cole was around for everybody to hate in the 60s Martin Luther King Jr may have lived to be an old man.
- NICE dropkick from Goldust!
- Cena versus Cesaro! I want this shit one-on-one for realsies!
- SWISS DEATH from Cesaro right out of the commercial!
- Loving that new neckbreaker from Cena.
- Huracanrana from Cena! He can't get the hot tag!
- Wow, SICK powerbomb from Cena! Hot tag for real to Goldust!
- Flying crossbody from Goldust! Springboard missile dropkick from Cody! Disaster Kick!
- AA to Swagger! Sandow hits his finisher on Cena! Everybody's out but Cesaro and Goldust!
- GIANT SWING! Cena tosses Cesaro into Colter! Bulldog from Goldust! Sandow breaks up the pin!
- HYOOOOOOOGE moonsault press from Cody! Crossbody from Cena! Goldust hits a twisting suplex for the win!
- Hooooly cow what a fucking insane finish! That was freakin' awesome. Damn, damn good match.


Big Show is in the building dressed to the nines! Triple H is pissed but the board of directors doesn't want a lawsuit, they want a settlement. The intrigue is melting my mind.


Non-Title: Curtis Axel v. Dolph Ziggler
- IT'S A RARE ZIGGLER SIGHTING! Don't make any sudden moves or he may disappear again!
- Damn, I think they may have officially killed Ziggler's heat. I wonder what he did to get himself in such a hole.
- Man, even in the doghouse Ziggler gets to beat Axel. EVERYBODY BEATS THAT GUY!


The Usos v. Heath Slater & Drew McIntyre
- This oughtta be quick.
- Hey, nice double team slingshot suplex from 3MB!
- It was quick indeed. Okay squash. Drew and Heath looked good.


Los Matadores and their theme music are here with Renee Young! El Torito wants to enjoy the company of Renee. Fair enough.


The Bellas & Eva Marie v. AJ Lee, Tamina & Aksana
- They seemingly decided that they needed to get everything interesting taken care of early on. Three dead zone matches in a row?
- AJ tags in Tamina and very audibly says "we're going home". Damn, how quick is this match going to be?
- Nice second rope dropkick from Brie.
- The match is still going! SOMEBODY CALLED AN AUDIBLE!
- Tamina misses a splash and Eva Marie gets a rollup to win. I thought the Bellas hated her.
- Good lord they're not going to do AJ v. Eva at Survivor Series, are they?


Main Event Public Lawsuit Settlement Meeting
- Triple H acts like a meathead.
- Big Show humbly asks for his job back.
- Stephanie shuts Triple H and accepts.
- Big Show comandeers the "YES" chant.
- Show wants to be the face of WWE.
- Steph loses her shit, so the Shield make a random appearance.
- Aaaaand... commercial? Really? During the main event interview?
- Pacing, people, seriously!
- Show asks for a title shot, so Triple H threatens to kill him.
- He doesn't like that, so the settlement is off and the lawsuit is on.
- Triple H, corporate pussy that he is, agrees to Big Show's demands.
- A match? It's like midnight!
- My DVR cut out.
- HOLY SHIT I MISSED KANE IN A SUIT AND TIE GOD DAMN IT TO HELL I QUIT.
- THAT'S JUST NOT FAIR.
- Show loses at Survivor Series and beats Triple H at TLC, I assume.


Overall RAW Thoughts: Way too little Punk and Bryan, but the wrestling was darn good throughout the night. Spread out or drop one of the dead zone matches that led into the main event segment and the show wouldn't have lost so much steam, but it was still good stuff. Disappointed that Punk and Bryan won't be a focus for a while, but if they can do some kickass stuff with the Wyatt Family I'm cool with that. I'm not cool, however, with the fact that I MISSED KANE IN A SUIT AND TIE. Oh shit this isn't leading to another Kane v. Big Show match, is it? Oh my god WHY?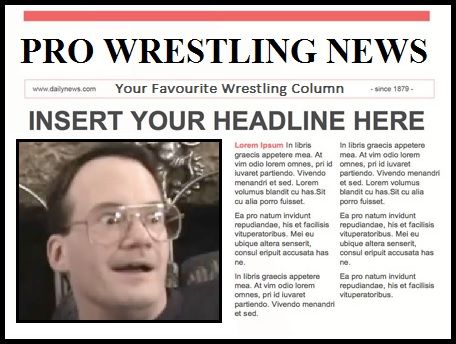 - The speculation continues to run rampant regarding the prospective buyers of TNA. The most substantive news that has surfaced as of this time is that Billy Corgan is looking to purchase the company, either straight out or at least the majority ownership. It's not set in stone, however many sources close to Corgan have stated that at this point his involvement in purchasing the company in some fashion are "a done deal", or at least very close. Hell, I'm all for it. TNA has had some very interesting stuff and some great wrestling over the past couple of years but they have continually dropped the ball in terms of both on and off screen results. Hogan and Bischoff are gone and at this point any change would be for the better. They have an insanely great roster and management with an open mind can bring in even more great talent without killing whatever budget they may have. The company has been stale for quite a while even during their recent good periods and any change is welcome. I'm looking forward to seeing where this all goes and how soon we'll be able to notice a difference.

- While Davey Richards recently cut a promo on an indy show alluding to he and tag partner Eddie Edwards preparing to leave for WWE, the veracity of that continues to be unsubstantiated. Hey, that was a pretty decent sentence! Somewhat long, though. Anyway, after they impressed with their recent tryout at the new Performance Center neither man has received further contact (that we know of) from WWE and therefore no deals are likely on the table. Maybe something has changed, and maybe instead of WWE they were offered something decent from TNA. I doubt it based on their current disarray, but it could happen. Either way, many are saying that this is another attempt from Richards to draw some buzz around himself and keep his name associated with WWE in the minds of anybody listening.

- Cody Rhodes' wife posted on Twitter over the weekend that she's headed to the WWE Performance Center to begin training. Good for her! If she has half the passion her husband and his family has for the business maybe she could go somewhere. Oh, who am I kidding? Even if she does turn out really good they won't find anything worthwhile for her to do.

- CHIKARA looks to be on the verge of eventually coming back, recently staging a guerrilla event in Philly. They appear to be set to do more of these in the near future and it appears that the storyline that led to CHIKARA's untimely demise months ago may finally be moving forward in order to begin the next chapter of the promotion's history. I'm very interested in seeing where this goes.

- Hogan's coming back to WWE. I know I've been clamoring for it.

- Oh, Matt Morgan too. Sweet.

- Not really. Dude's a pretty massive disappointment.

- 2CW will be running a free iPPV on Saturday November 23. They did one a few months back and it was pretty good with no streaming problems. Here's the card (it's pretty awesome-looking):

FOR THE 2CW HEAVYWEIGHT CHAMPIONSHIP:
Isys Ephex, 2CW Champion VS. Colin Delaney, Challenger

FOR THE 2CW TAG TEAM CHAMPIONSHIP: TAG TEAM TABLES WAR !
CK(Sean Carr & Kage), 2CW Tag Team Champions VS. Punisher VanSlyke & Kevin "The Man" Graham

SPECIAL ATTRACTION:
Young Bucks (Nick & Matt Jackson) VS. Dojo Brothers ("Die Hard" Eddie Edwards & Roderick Strong)

WOMEN'S MATCH:
Mickie James VS. Jessicka Havok

30 MINUTE IRON MAN MATCH
Johnny Gargano VS. "Juggernaut" Jason Axe

NO HOLDS BARRED:
"Mr. Wrestling" Kevin Steen VS. Jay Freddie

QUADRUPLE CONFLICT:
"Captain" Nick Ando VS. "Handicapped Hero" Gregory Iron VS. Dalton Castle VS. "Scrap Iron" Adam Pearce

RETRIBUTION:
"Slyck" Wagner Brown VS. Cheech

ONE ON ONE:
"Unbreakable" Michael Elgin VS. AR FOX





Family Wrestling Entertainment
Young Bucks & Petey Williams v. Jay Lethal, Paul London & Bryan Kendrick || FWE Back 2 Brooklyn 2012 - October 5, 2012
From TJ Hawke:
"Um, this match fucking ruled. Everyone watch it right now. Not much else needs to be said. Watch. This. Fucking. Match. Now. Seriously."
For more, please visit FreeProWrestling.com






Stolen finishers!



Thank god I have the internet so I can see KANE IN A SUIT AND TIE.


- Nicholas A. Marsico

comments powered by