SPOTLIGHTS
The 411 Wrestling Top 5 12.25.13: Week 248 - The Top 5 Christmas Gifts For Wrestling
Posted by Larry Csonka on 12.25.2013

From a clean WWE Title run for Daniel Bryan and an hour less of Raw to a copy of the The Rise and Fall of WCW DVD for Dixie Carter, better access to New Japan Pro Wrestling for North American wrestling fans and more, the 411 staff shares their top 5 Christmas gifts for the world of wrestling!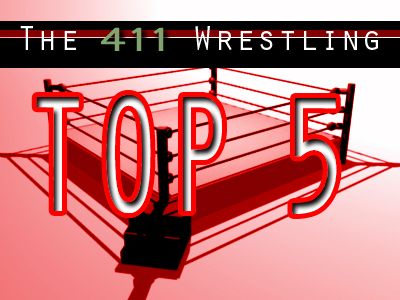 Hello everyone and welcome to 411 Wrestling's Top 5 List. We take a topic each week and all the writers here on 411 wrestling will have the ability to give us their Top 5 on said topic, plus up to three honorable mentions.

So, onto this week's topic…



The Top 5 Christmas Gifts For Wrestling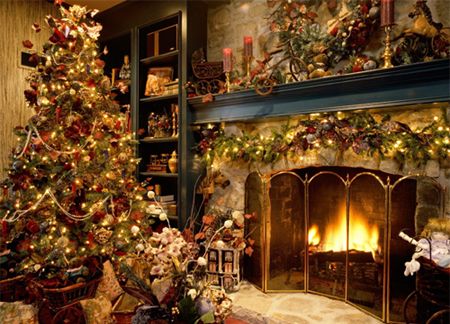 Share the gifts you would give to the wrestling world… GO!




Chris Pilkington
5. Triple H- A New Fence - The poor bugger has been sat on his old fence for so long that he's worn it down to the ground. I'd get him a nice big one like the one off of Home Improvement so we could only see his eyes.

4. John Cena- A Breathalyzer - Most of us are a little guilty of indulging in the holiday spirit and John Cena is no different. He just loves booze. In fact, he gets booze everywhere he goes. Most of all, he gets booze at the arenas. The fans like nothing more than to give Cena loads of booze. Even the commentators have started to notice, often stating just how much booze Cena gets from the fans on any given night. Some of his younger fans like to just say cheers because they are too young to give him booze.

3. Velvet Sky- A Butt Scratcher - It could be that Velvet is allergic to certain fabrics, or maybe she uses a cheap detergent, but somebody has to help the poor girl out somehow. It's got to the point now where every time she comes to the ring, she simply has to scratch her butt on the middle rope. How long must TNA's rose suffer? Not for much longer if I can help it.

2. The Great Khali- Tickets to India - Imagine how hard it must be for Khali, so far from his homeland and with so few native speakers around him. Imagine the extra toll the daily grind must take on his over sized frame. Khali has been on the road for far too long now, says I. I'd love to give the big guy a chance to relax and recuperate in the bosom of his motherland.

Did I mention that the tickets are one way?

1. Antonio Cesaro- A Giant Playset - He got a big swing for his birthday but the Swiss Superman deserves more! So me, Zeb and Jack are pooling together all of our spends to help complete the set. We're getting him a big slide, a big roundabout and a big trampoline. Merry Christmas Cesaro!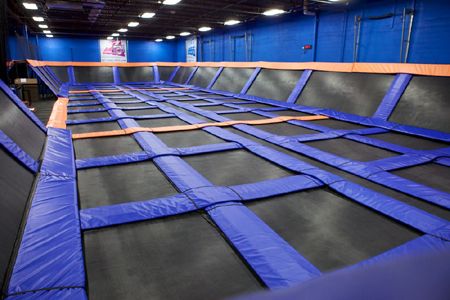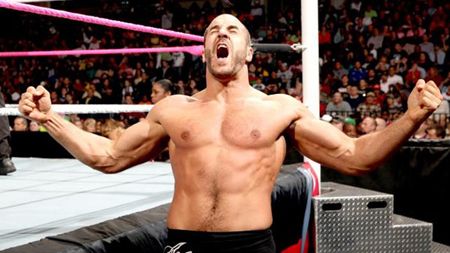 ---



Michael Weyer
5. Edge: A new neck and comeback route - Two years and it still isn't the same without him. His energy, his great promos, watching him pull fans along in matches, we miss it greatly and be nice if he could make a HBK-style comeback better than before and remind us how the Rated-R Superstar is still one of the best performers WWE has ever seen.

4. HHH: A cease and desist on Flair worship - Hunter has always acknowledged Flair as one of his idols and it's obvious he's based so much of his career on that. His domination of the title scene in 2002--05 was following Flair's example of the heel champ always escaping despite the strong challengers. Now, as the owner type, he continues to hog the spotlight over more worthy candidates. He has the charisma and the skill but has to acknowledge that Flair's ego caused as many problems for his company as it helped and not really the best guy to emulate so much. Like Flair, Hunter can't leave the business alone but be nice if he at least tried a bit.

3. The NWO: To rest in peace - Stop, ok? Stop it, TNA, stop the tries now and then with WWE, just strop trying to recreate the New World Order and think it can work all over again. 1996 was a long time ago, fan tastes have changed as have the impact of such a move, trying to run with a "supergroup out to destroy their company" is a waste of time even without using the same guys for it. Even Flair knew to stop with the Four Horsemen revivals, just let it die once and for all.

2. Daniel Bryan: A clean title run ----Would he succeed or would he fail? I don't know for absolute sure but be nice if WWE could at least let him really run with the damn belt as a test first rather than be convinced he's not a draw and give us fans a chance to decide for ourselves.

1. Dixie Carter: The Rise and Fall of WCW DVD: Dixie seems a nice lady off-camera and I think really wants to help TNA out. But she needs a wake-up call via this DVD to remind one how letting old talent call the shots and wasting money on stupid signings that go nowhere while alienating your fanbase can lead companies far, far mightier than TNA to complete collapse. Still time to turn it around as long as wakes up to just how rough things truly are.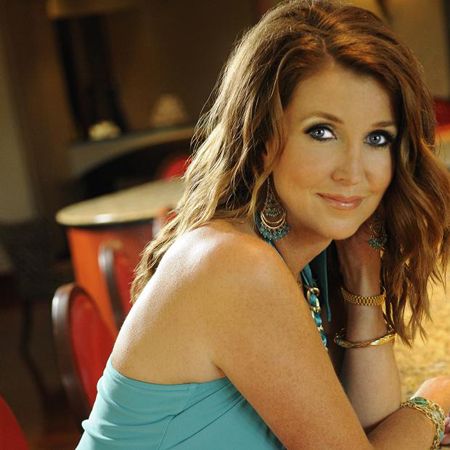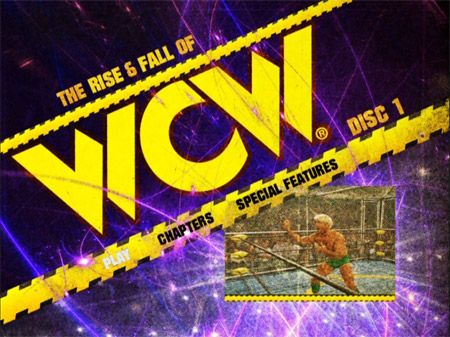 ---



Mathew Sforcina
5. Triple H: The Austin/McMahon Story VHS - I'd like Hunter to rewatch the single biggest money making feud in his company's history that didn't involve Andre the Giant having trophy envy, and see how a crucial part was Vince being beaten up a lot. Just, you know, for contrast.

4. New Japan Pro Wrestling: An English Dubbed Show - See, I keep hearing this. NJPW is awesome, NJPW is putting out the best show at the moment, NJPW is awesomely awesome and so on. I'd like to see that for myself, and an English dubbed show would help a hell of a lot.

3. TNA: Some Self-Awareness - Or a new booker or a hard-line accountant or something, ANYTHING to get them to stop getting ahead of themselves and trying to get to the moon with a ladder. TNA should be, can be, a great show. It's never going to beat WWE, at least not for many years, so stop trying. But this is pretty much just rote complaining, like TNA shooting themselves in the foot, it just keeps going on forever and ever and ever...

2. Stephanie McMahon: Another couple of kids - No offence to her as a human being, but if I never see her again on a televised wrestling program then I will be a very happy camper. If I wanted to see a rich spoilt child-adult who never had to actually work to get their position in life but makes a big deal about how hard they have worked while refusing to ever admit fault or fallibility then I'd watch Fox News.

1. Massive Q- Lisa Marie Varon - In a nice big bow. And nothing else.


---



Justin Watry
5. WWE: Crystal Ball - I do not like fantasy booking. I tend to stay away from such garbage and stick to reality. However, WrestleMania XXX is such a huge event next April. For this gift, let's give WWE a crystal ball that can tell the future for the next few months. That's it. Is Sting a free agent and willing to sign? Can The Undertaker still deliver match of the year candidates? Does Daniel Bryan winning the Royal Rumble help boost Mania over one million buys? Is The Rock even interested in wrestling again? Who matches up with Brock Lesnar best? Can Hulk Hogan run down the ramp much less perform a few punches? All of these things are fun to discuss, but NOBODY can tell the future. For WMXXX, it'd be real nice to see a great event.

4. TNA Impact Wrestling: Rise and Fall of WCW DVD - Not original at all. I admit it. Guilty as charged. It just fits way too much. Ranking system. Referee camera experiment. Weight limit. Three way rule. Monday night massacre. Live on Thursday nights. On the road each week. Taping schedules. Bound for Glory Series with different matches, outcomes, and setting each year. Lockbox challenge. Reverse battle royal. King of the Mountain mess to follow. I could go on and on. The roster is loaded with talent. Everything surrounding that talent though? Not so much. Enjoy another year of 1.0 television ratings.

3. Raw: One Less Hour - I have been very consistent with this. Raw should be two hours and will be again someday. Maybe WWE is waiting for the Network to launch. Maybe they want to cash in on their newest TV deal. Whatever the case - the shows are too long each week. Just too long. Ratings show that. Viewers show that. Even the live crowds that are very good slowly start to quiet down.

2. Smackdown: Reason - To be fair, Smackdown has been quite good the past few months. Also, WWE has given them some spotlight. Triple H has showed up more. CM Punk and Daniel Bryan are wrestling in quality main event matches. Randy Orton pops in every once in awhile. Even John Cena was following Heck on a Deck for a couple shows. Bottom line, the Blue Brand needs to have a purpose other than filling two hours every Friday night. Have a big match there once a month. Build up a John Cena appearance. It CAN be done folks! At the end of November 2013, a Smackdown episode hit over 3.1 million viewers. The audience is there willing to watch. Just give them a reason...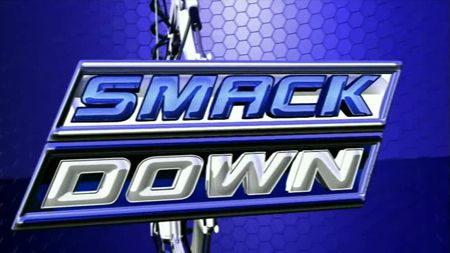 1. Justin Watry: More interviews - If there is one thing I enjoy about wrestling, it is the chance to interview guys and gals. In 2013, I really lost way with that. You can call this a challenge to myself, a New Year's resolution, or whatever. From Winter to Young Bucks to AJ Kirsch to just recently Jay Bradley, I have interviewed quite a few big names. Yet, I am someone who always wants more, always wants more, always wants more. Be on the look out in 2014!

---



Ryan Byers
5. The Miz: Five Billion Dollars - Five billion dollars is a lot of money. In fact, it's enough money that virtually anyone could live a lavish lifestyle off of it for decades, never having to work in their chosen profession again. In fact, you could even take that five billion dollars and construct your own dream home, loaded down with servants of your choosing but otherwise isolated from the society. I would give this gift of never having to work another day in your life to the Miz because . . . ummm . . . he does a lot of charity work and is therefore very deserving. Yeah, that's the story that we'll go with. That's why I would give the Miz five billion dollars.

4. Darren Young: A Match with Jay Briscoe - This past year, Jay Briscoe made headlines by making some remarkably homophobic comments on Twitter, threatening to shoot anybody who dared to teach others that being gay is acceptable. Also making gay-related headlines in wrestling this year was Darren Young, who came out of the closet to TMZ and has been billed as the first openly gay wrestler in the business . . . even though billing him that way requires you to ignore Pat Patterson, who has been openly gay for longer than I've been alive. Maybe it's just me, but I would love to see a homophobic redneck put into a match with an openly gay man who is bigger, stronger, and likely capable of roughing him up a bit (and I mean that in an entirely non-sexual manner). That's why I'd like to see Darren Young get into the ring with Jay Briscoe, so we could perhaps see a moment or two where D-Young proves that you don't have to be straight to be tough.

3. Colt Cabana: A Real Job - I stopped watching ROH regularly at about the time that they went on HDNet and, when I stopped watching ROH, I lost track of Colt Cabana for a while. Colt popped up back on my radar roughly a year ago when somebody turned me on to his podcast, which I really quite enjoyed. Through the podcast, I've developed a pretty healthy respect for the man, as he's worked hard to develop a means of supporting himself in the professional wrestling industry without the backing of the largest, second largest, or even third largest companies in the United States. However, I also have a feeling that working on your own for so long gets tiring and that a regular slot in a bigger promotion would ease some tension in his life. The guy is hard working and talented, and he deserves a good run somewhere.

2. Luke Harper: Some Furry Boots - It's pretty clear who this guy is patterning himself after, so why not include a little bit of an homage in his ring gear? And, no, when I say "furry boots," I don't mean Uggs.

1. American Wrestling Fans: Better New Japan Access - I hate to sound like an elitist here, but New Japan Pro Wrestling is putting out the single best, single most consistent professional wrestling product on the planet right now. Unfortunately, it's also one of the more difficult products for the largest wrestling fan base in the world (i.e. the North American fan base) to access. A New Japan Pro Wrestling television show with English language commentary on a major media outlet in the United States is a complete and utter pipe dream, but it would offer up a true alternative to WWE and the WWE-lite product that comes out of TNA, and it's a great enough alternative that it would absolutely be my number one gift to pro wrestling fans on this side of the Pacific.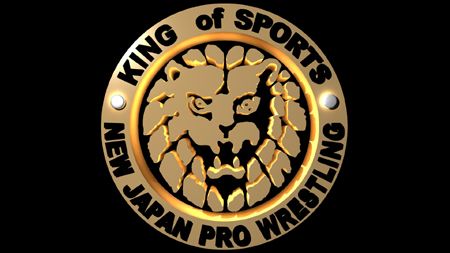 ---
YOUR TURN KNOW IT ALLS

List your Top Five for this week's topic in the comment section using the following format:

5. CHOICE: Explanation
4. CHOICE: Explanation
3. CHOICE: Explanation
2. CHOICE: Explanation
1. CHOICE: Explanation
Your heart is free. Have the courage to follow it…TO CSONKA'S TWITTER!

http://www.twitter.com/411wrestling
http://www.twitter.com/411moviestv
http://www.twitter.com/411music
http://www.twitter.com/411games
http://www.twitter.com/411mma

Have you checked out the Csonka Podcasting Network? If you haven't, you should We run anywhere from 15-20 shows a month, discussing pro wrestling, the world of MMA, the NBA, general sports, popular TV series of the past, bad movies, battle rap, interviews, MMA & Wrestling conference calls and more! Around 10 different personalities take part in the various shows, which all have a different feel; so you'll likely find something you like. All of the broadcasts are free, so go ahead and give a show a try and share the link with your friends on the Twitter Machine and other social media outlets! Running since May of 2011, there are currently over 450 shows in the archive for you to listen to.



Larry Csonka is a Pisces and enjoys rolling at jiu jitsu class with Hotty McBrownbelt, cooking, long walks on the beach, Slingo and the occasional trip to Jack in the Box. He is married to a soulless ginger and has two beautiful daughters who are thankfully not soulless gingers; and is legally allowed to marry people in 35 states. He has been a wrestling fan since 1982 and has been writing for 411 since May 24th, 2004; contributing over 3,000 columns, TV reports and video reviews to the site.
comments powered by