SPOTLIGHTS
Wrestling's 4Rs 12.06.13: WWE Raw & ROH TV Reviewed
Posted by Jack Stevenson on 12.06.2013

John Cena's contract signing with Randy Orton turned into a brawl, Sin Cara returned to the ring with a win over Alberto Del Rio and more! Wrestling's 4Rs breaks down the Right, the wRong and the Ridiculous of WWE Raw & ROH TV!


How the 4Rs of wRestling Work!
Here is a quick explanation of the 4R's. The column will run TWO times a week. We will group our feelings on the shows in various categories: The Right, the wRong and the Ridiculous. The Right is stuff that worked very well: a great promo, a great match and so on. PuRgatoRy is a section between the right and wrong. It shows equal traits from both sides that cannot be ignored and need discussed. It is not a bad place per say, as things can get remedied or go the wrong way the very next week. The wRong is what it sounds like: bad matches, bad or boring promos and so on. The Ridiculous is stuff that had no right on TV: Stupid angles and so on. And there is always a possibility of a 5th R, which is as bad as they come. This column is supposed to be analytical, and at the right time very critical of the shows, it was the whole reason it was created. This is not a "mark" column, nor a "smark" column, our goal is to analyze the show from many different fronts, reward the good and call out the bad. We will not apologize for our opinions, they are as they are, whether positive or negative.
---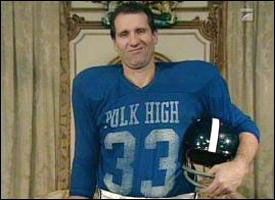 Let's rock…
By: Shawn S. Lealos
ROH Television 11.30.13:
QUICK MATCH RESULTS:
Roderick Strong def. Davey Richards

Mark Briscoe vs. Michael Elgin (No Contest)

Adam Cole def. Jimmy Jacobs (world title)


the Right:
Steve Corino - I've always liked Steve Corino as an announcer, but when SCUM was at the forefront, he was just so annoying most of the time. However, he is the best announcer in the world of professional wrestling at this time. The guy is just pure money no matter who is fighting. On this week's show, he decided to name Davey Richards' top rope chest stomp and proudly used it when Davey pulled it off. When Jimmy Jacobs came up to fight for the world title, Corino said he couldn't believe that Jacobs was getting another chance after all he did to Ring of Honor and acted like he had no memory of SCUM at all. When he was doing commentary with Nigel McGuinness and Kevin Kelly for the main event, he was priceless. The guy is the best in the game right now, especially with the deterioration of JBL's broadcasting as of late.

Roderick Strong vs. Davey Richards - It should come as no surprise that these two wrestlers would pull out an amazing match and while it wasn't up to their previous encounters, they put on a good show. It was no surprise that Strong was to win, with Davey on his way out the door, but this was supposed to lead to a tag team match after Jay Lethal beat Eddie Edwards last week. That won't happen since Ring of Honor booted Richards after he ripped the company publicly in an interview. That means this should be the last time we see Richards on Ring of Honor television.

Adam Cole vs. Jimmy Jacobs - Throughout the Ring of Honor television show on Sinclair, Jimmy Jacobs has been missing something. Honestly, he has not been the same wrestler is was as part of The Age of the Fall. Even as Steve Corino's right hand man, Jacobs was barely average in the ring. However, this match showed a man with something to prove and this was Jacob's best match on Sinclair television. Jacobs earned this title shot and won his job back by proving he could wrestle with honor. That made the end perfect, when Cole brought his title into the ring to use as a weapon, but BJ Whitmer stopped him. When he gave the title to Jacobs to use, Jimmy refused to cheat to win and ended up losing to the Florida Key. It was a great match, and a great story, and I hope Jacobs continues to bring his A-game because his is a character they can go along way with. Plus, Adam Cole is a fantastic world champion.


puRgatoRy:
NOTHING


the wRong:
Mark Briscoe vs. Michael Elgin - I just can't stand Mark Briscoe in singles action. I don't mind comedy wrestlers, but I don't think Briscoe is funny and his wrestling is just boring because he is trying so hard to be stupid. Michael Elgin is a great wrestler, but this just didn't work. The match ended in a No Contest when Silas Young attacked Mark Briscoe. Jay Briscoe saved his brother so Michael Elgin attacked him. Honestly, the match and aftermath just made no sense. I understand why Briscoe and Elgin are mad at each other, but their intense feelings make no sense. It just didn't work for me.


the Ridiculous:
Davey Richards - Man, those highlights just look bad. Davey plays a badass and then comes to the ring looking like that? It is just ridiculous.




The 411


There was a great main event on this show for the world title and it was Jimmy Jacobs best match since ROH went to Sinclair. The Davey Richards and Eddie Edwards match was also a solid one, but the Mark Briscoe and Michael Elgin match was a step down. Overall, I am liking them making TV shows out of major events, because it is much more entertaining than the highlight Road Rules shows they used to show.

Show Rating: 7.5

As a reminder, I will be going by the 411 scale…

0 - 0.9: Torture
1 - 1.9: Extremely Horrendous
2 - 2.9: Very Bad
3 - 3.9: Bad
4 - 4.9: Poor
5 - 5.9: Not So Good
6 - 6.9: Average
7 - 7.9: Good
8 - 8.9:Very Good
9 - 9.9: Amazing
10: Virtually Perfect





---
By: Jack Stevenson
Raw 12.06.13:
QUICK MATCH RESULTS:
Damian Sandow d. Dolph Ziggler

The Bellas & Natalya vs. AJ, Tamina & Summer Rae

Daniel Bryan d. Erick Rowan

R-Truth & Xavier Woods d. Tons of Funk

Sin Cara d. Alberto Del Rio

The Shield d. The Big Show & The Rhodes Brothers

Ryback & Curtis Axel d. The Miz & Kofi Kingston

Mark Henry d. Fandango

The Real Americans d. The Prime Time Players


THE RIGHT:
Daniel Bryan vs. Erick Rowan: I liked this a lot. I realized just before the match that despite the fact he's been on Raw for months now, I really haven't formed an opinion on Erick Rowan. That's not the best sign, but he impressed me here, contributing well to a scrappy, aggressive fight that entertained from start to finish. The main problem with Rowan is that he's overshadowed by Harper in every department other than the creepy mask department, which is quite frankly not as prestigious as the deranged big man department or the violent clothesliner department, but at least I have some semblance of an opinion about him now- he's OK. I wouldn't mind if he did a couple of weeks with Rey Mysterio or something. Good match.

Sin Cara vs. Alberto Del Rio: Sin Cara is back! Hooray! Despite his very noticeable flaws I still enjoyed Sin Cara's first run a lot, mostly because I love graceful arm drags and moonsaults so much I will overlook constant botching as long as we still get even a small helping of good, clean lucha fun. Having him beat Alberto Del Rio indicates they have more confidence in him this time, which is entirely justified considering he's not the same person, replaced by someone who has looked a good deal smoother in his WWE career so far. I'd be up for Cara-Mysterio at Wrestlemania (I've offered two booking suggestions so far and both of them have boiled down to "MORE REY MYSTERIO PER MATCH." It is the future of wrestling.)

Big Show & The Rhodes Brothers vs. The Shield: Ah man, next time I'm moaning about WWE (which, assuming the format of the column remains the same it does every week, is going to happen very soon) smack me across the face with a big fat 3 disc set of all the great matches the Shield have had this year. They're so great. Roman Reigns is like a young Batista except cooler and badder and better. Dean Ambrose has so much charisma it comes out in his sweat and when he pins you, even for a one count, enough absorbs into your body to turn you into someone as charismatic as Titus O'Neill. Throughout much of Seth Rollins run in Ring of Honor I was bellowing "HE'S NOT THAT GOOD WWE WILL NEVER SIGN HIM, OH WAIT, THEY HAVE, WELL HE'LL PROBABLY FAIL MISERABLY." But nooooo, he's great now as well, even with his strange hair. And look at their opponents! Somehow still fantastic Goldust. Always fantastic Cody Rhodes. The Big Show, who OK is sometimes annoying, but no big men who tag into six man tag matches and annihilate their opponents with their size while the crowd squeal with joy can ever be bad in my book. This was great, loads of good guy in peril segments and then wrestlers became houses of fire and lit the fans on fire as well (not literally, that wouldn't have completely ruined the match but it would have detracted from it significantly.) Wonderful.

Random Rights



Kane's playing his new character beautifully- still tiny hints of his old character, but still a convincing corporate suit.

JBL vs. Shakespeare for Wrestlemania please.

GOLDUST CAN RANA




puRgatoRy:
R-Truth & Xavier Woods vs. Tons of Funk: Somehow, this gets its own paragraph. I can't decide whether I really admire this feud or detest it. On the one hand, my instinct is to shake my head with dismay when any wrestlers get angry with each other over who is the funkier dancer. On the other hand, it's something a little different, and actually makes sense if you accept that Brodus Clay cares far too much about dancing- he's angry that Woods upstaged him, and wants to take it out on him in the ring. Funkasauruses are temperamental after all. Truly, a puzzling question.

CONTRACT SIGNINGS HOORAY WOOOO YEAH: Contract signings are one of my least favorite wrestling things. Nothing interesting ever happens in them except for the rare occasions when Batista gives Triple H the thumbs down and dumps him through a table. This segment also suffered from the fact that I feel we're being told that Cena-Orton is going to be the biggest match in history with only half-hearted attempts made at explaining why, which kind of alienates me as someone who's not into the idea. Buuuut hey they had a pretty great brawl once the thrilling business of John Cena's silly voices and signatures being put on paper had been concluded. They used the TLC paraphernalia smartly and it felt unpredictable and intense and exciting. I felt a bit warmer about their match afterwards, which is great, but I'm still not going to be buying the PPV for it.


THE WRONG:
Bad News, Bad News Barrett is Bad News for Barrett: I like Wade Barrett. He's not the future of the business or anything, but he's decent in the ring, has lots of charisma, and great comic timing. Theoretically, the Bad News Barrett character, if he was allowed to come out and riff on fans and wrestlers as wittily as he's done on the JBL and Cole Show, could work very well. Instead, he stands behind a podium and spouts incredibly clichéd insults. It's not going to work, and you wonder, sadly, whether it's going to work out at all Wade Barrett in WWE.

The Prime Time Players vs. The Real Americans: If there's one thing everyone loves its vomit. It's hard to choose my favorite vomit related wrestling moment but it was probably Wrestlemania 3 when Hulk Hogan threw up all over Andre the Giant while Gorilla Monsoon howled with laughter. Good times.

3 on 1 Handicap Matches Galore!: I don't understand the logic behind the two 3 on 1 handicap matches at TLC. Why are they trying to sell us matches where the whole point is that the fan favorite is very unlikely to win? Barring very heavy booking, a match with that kind of dynamic isn't going to be particularly memorable, and I think it's killed the undercard. With the talent involved they should still be decent matches, and hey, maybe one or both of them will have weaponry, run ins and all the other shenanigans, and will turn out to be quite fun. Not convinced though.

Random Wrongs:



Ziggler and Sandow have a boring regular match after two hardcore matches? Booooo.

Michael Cole, Kofi Kingston does not have an 'attitude.' He's the nicest guy in WWE. He has no malice and his only interests are being friendly, jumping around the ring, winning the Intercontinental Championship, losing the Intercontinental Championship, and winning the Intercontinental Championship.

Mark Henry is above doing silly little dances and 'having fun with WWE fans.' His purpose is to bellow insults and split wigs. Anything other than that is entirely inappropriate.




THE RIDICULOUS:
NOTHING




The 411:


I'm really frustrated by the creative direction going into TLC, and I think that might have soured me on what was actually a pretty darn good show, with a typically superb Shield six man and a fun Daniel Bryan match and a step in the right direction for the John Cena-Randy Orton match. I don't know though, unless you're into the Cena-Orton stuff, I'm not sure there's much rewarding on Raw right now, except for the consistently great wrestling. Which actually is really, really rewarding. So why do I still feel so negative about this show? Oh I'm so confused. Have a 6.0 and begone with you.

Show Rating: 6.0

As a reminder, I will be going by the 411 scale…

0 - 0.9: Torture
1 - 1.9: Extremely Horrendous
2 - 2.9: Very Bad
3 - 3.9: Bad
4 - 4.9: Poor
5 - 5.9: Not So Good
6 - 6.9: Average
7 - 7.9: Good
8 - 8.9:Very Good
9 - 9.9: Amazing
10: Virtually Perfect




---
The 843rd edition is over…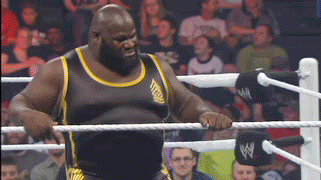 Sexual Chocolate still has some moves…


Have you checked out the Csonka Podcasting Network? If you haven't, you should We run anywhere from 15-20 shows a month, discussing pro wrestling, the world of MMA, the NBA, general sports, popular TV series of the past, bad movies, battle rap, interviews, MMA & Wrestling conference calls and more! Around 10 different personalities take part in the various shows, which all have a different feel; so you'll likely find something you like. All of the broadcasts are free, so go ahead and give a show a try and share the link with your friends on the Twitter Machine and other social media outlets! Running since May of 2011, there are currently over 400 shows in the archive for you to listen to.



Your heart is free. Have the courage to follow it…TO CSONKA'S TWITTER!

http://www.twitter.com/411wrestling
http://www.twitter.com/411moviestv
http://www.twitter.com/411music
http://www.twitter.com/411games
http://www.twitter.com/411mma
comments powered by