SPOTLIGHTS
Wrestling's 4Rs 12.09.13: TNA Impact & WWE Smackdown Reviewed
Posted by Danny Bennett on 12.09.2013

CM Punk battled Dean Ambrose on Smackdown, Jeff Hardy & Magnus advanced in the TNA Title Tournament and more! Wrestling's 4Rs breaks down the Right, the wRong and the Ridiculous of Impact & Smackdown!


How the 4Rs of wRestling Work!
Here is a quick explanation of the 4R's. The column will run TWO times a week. We will group our feelings on the shows in various categories: The Right, the wRong and the Ridiculous. The Right is stuff that worked very well: a great promo, a great match and so on. PuRgatoRy is a section between the right and wrong. It shows equal traits from both sides that cannot be ignored and needs discussed. It is not a bad place per say, as things can get remedied or go the wrong way the very next week. The wRong is what it sounds like: bad matches, bad or boring promos and so on. The Ridiculous is stuff that had no right on TV: Stupid angles and so on. And there is always a possibility of a 5th R, which is as bad as they come. This column is supposed to be analytical, and at the right time very critical of the shows, it was the whole reason it was created. This is not a "mark" column, nor a "smark" column, our goal is to analyze the show from many different fronts, reward the good and call out the bad. We will not apologize for our opinions, they are as they are, whether positive or negative.
---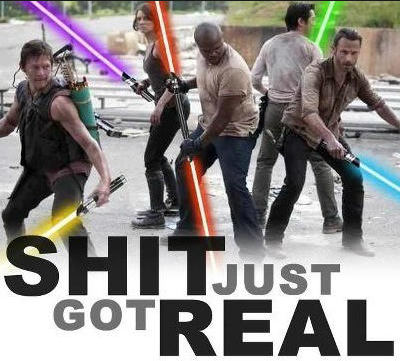 Impact 12.05.13:
By: Danny Bennett
QUICK MATCH RESULTS:
Jeff Hardy advanced to the finals of the TNA Championship tournament at 13:51. ***

Ethan Carter III defeated Earl Hebner at 0:47. DUD

Bromans defeated Gunner and Storm at 4:12.**

Gail Kim defeated Laura Dennis at 3:04.1/2*

Magnus advanced to the finals of the TNA Championship tournament at15:24.***1/4

ROLLING CHART: TNA MATCH OF THE NIGHT
How things Work - Each week one match is decided match of the night, the participants of that match are each awarded points (1=Impact, 2 =Impact Special, 5=PPV) the top five are listed on a rolling chart beginning 10.03.13

1. (Tie) Bobby Roode (9 Points), Kurt Angle (9 Points)
2. (Tie) Jeff Hardy (3 Points), Chris Sabin (3 Points), James Storm (3 Points), Magnus (3 Points)
3. (Tie) Bully Ray (2 Points), Austin Aries (2 Points)
4. (Tie) Manik (1 Point), Gunner (1 Point), Kazarian (1 point), Christopher Daniels (1 Point), Kenny King (1 Point), AJ Styles (1 Point)


Tube IT! (Matches worth a check out as of 10/03/13)

Bobby Roode vs. Kurt Angle .****1/4 (10/20/13)

James Storm vs. Bobby Roode - Florida Deathmatch **** (11/21/13)

Jeff Hardy vs. Chris Sabin - Full Metal Mayhem ***3/4 (11/07/13)

Bully Ray vs. Mr Anderson - No DQ ***3/4 (11/21/13)

Kurt Angle vs. Austin Aries - Submission Match ***3/4 (11/14/13)

A.J. Styles vs. Bully Ray ***1/2 (10/20/13)

Bobby Roode vs. Kurt Angle ***1/2 (10/31/13)

Chris Sabin vs. Manik vs. Jeff Hardy vs. Samoa Joe vs. Austin Aries in an Ultimate X match ***1/2 (10/20/13)

Austin Aries vs. Jeff Hardy ***1/2 (10/10/13)

Team Angle vs. Team Roode -Elimination Tag ***1/2 (11/28/13)


THE RIGHT:
Opening Video: The production team have really been hitting it out of the park with these, but this week's stood out as noticeable. The video featured a scene from a post apocalyptic world and faceless drones listening as Dixie Carter speaks like as dictator and previews the world title tournament semi finals. Very nice and it made TNA look big time from the kickoff.

Get the Tables: Roode and Hardy battled it out in the semi final table match collision, and had a good match albeit one which felt like they held back and wasn't their A+ game, Not to say it was bad, but something was missing. Hardy managed to win the match after kicking Roode off the apron through the table, I'll say this for the apparent over booking TNA has done a good job off protecting talent in their losses and limiting the pinfall and submission losses to make them seem more important. From here Roode keeps feuding with Angle, while Hardy moves on to the finals, I don't see him winning the belt but he is in a good spot as a fan favorite top liner.

EC3 hates zebras: My favorite part of impact this week was EC3's belittling of referee Earl Hebner leading to a match in which EC3 demanded Earl lay down and his son Brian Hebner count the fall. Carter was outstanding here, he commanded the audience, was charismatic, entertaining and managed to garner great heat , while seemingly put in a dead end comedy spot. Rockstar Spud was also involved abusing his power with Brian and he did a great job as the smarmy authority figure. Best bit was Brian being forced to roll out his father as EC3 dusted his boots off. Carter has been an asset since his debut and needs promoting up the card.

Feast or Fired: It was announced this week of the feast or fired match, which had been put on ice since 2009. This is another TNA original and a staple from better times, which should get old fans interested, very happy to see this match back as it gives 4 plot devices to se over the coming month.

What happens when you spit on a Viking? : The Bromans took on Storm and Gunner yet again and while not as good as their BFG match this was adequate and furthered the tension between Storm and Gunner as Gunner knocked down the ref after Robbie spat beer in his face , causing the DQ. I love how the Bromans are continuing to get wins to really establish them as champions and the jury remains out whether Storm or Gunner turn, I hope it's Storm.

Park the Liar?: Oh my god yes, this I loved, sorry to say but I have noted how stale and annoying the Joseph Park character was, I wanted him gone at Turning Point, but this was great, Bad Influence got Park in the ring and showed a video of them going to Chicago to find the Park, Park and Park law firm only to find that the place had been shut down 13 years ago exposing Park as a liar, Kazarian spat in Park's face as he asked them to leave him alone and the announcers were in shock. Park was great as his world became unraveled , Kazarian owned this segment with his bullying tactics and while the secret is coming close to being exposed this blew it out of the park for me.


puRgatoRy:
Something's not right about Samuel: Samuel Shaw had his second vignette this time taking Christy Hemme to dinner and then threatening the waiter once her back was turned. The character is interesting and I'm glad their giving the unused guys a real gimmick and character. My opinion will stay in the middle until this plays out in a match.

Hail Gail: Same old , same old, Kim squashes an indy worker in quick fashion. ODB runs off Kim afterwards setting up their millionth match, bring somebody else in TNA.

Last Magnus Standing: Magnus took on Angle in the LMS main event and the match was rather drab from where I sat, the action never clicked into high gear and I had higher hopes. Late in the match with Magnus and Angle both down Bobby Roode interfered taking out Angle giving Magnus the win. Roode continued the attack but then Hardy ran out for a save leaving Hardy and Magnus in a stare down and handshake to end the show. I like how Magnus keeps getting high profile wins and is really being built up , Angle and Roode go back to each other and I'm excited for the finals of the tournament.

Sting's back: Sting was back after a few shows off, and set about talking to Magnus about his match and wishing him luck. Magnus asked if Sting thought he was entitled but Sting brushed it off and wished him luck again. Magnus played humble here after being a little cocky to Sting in the past, these guys relationship is interesting but confusing at the same time. Sting then had interaction with Spud, which was priceless later on in the show, I'll say this I like how Sting was used and want him to continue working with the young guys.
 

THE wRong:
Dixie gets a parcel: After last week's deadline, Dixie finally received her parcel from AJ Styles in a segment, which was built up during the show. The finale to the segment was Dixie opening it up to find AJ had sent her a toy belt to symbolize her paper champion. This was followed by an AJ video declaring himself a real champion and that Dixie wasn't getting her belt back. To me this was weak, nothing was really advanced, and after a show long build I expected more, either do something or keep AJ off TV to keep the story going.

Angle and Magnus open: I appreciate the bookend to open and close the show, but damn Angle and Magnus had nothing to say, basically their friends and will have a good match , but Angle doubts Magnus is a champion due to him leaving last week's match due to injury, Roode comes out blasts both guys and sets up his match with Hardy. Magnus had very little pop and while I could blame crowd burnout, they just didn't have much to say, would have been better as a video package or backstage bit.


THE RIDICULOUS:
NOTHING




The 411:


I liked this show a lot of think it really made the semi finalists look like big stars and made every segment count. Only the parcel thing disrupted things but was offset with the tournament matches and the Park segment. EC3 is really impressing me and I can't praise the booking team enough for their emphasis on new talent's gimmicks and protecting the stars, great old school booking here, gotta love it.

Show Rating: 7.5

As a reminder, I will be going by the 411 scale…

0 - 0.9: Torture
1 - 1.9: Extremely Horrendous
2 - 2.9: Very Bad
3 - 3.9: Bad
4 - 4.9: Poor
5 - 5.9: Not So Good
6 - 6.9: Average
7 - 7.9: Good
8 - 8.9:Very Good
9 - 9.9: Amazing
10: Virtually Perfect




---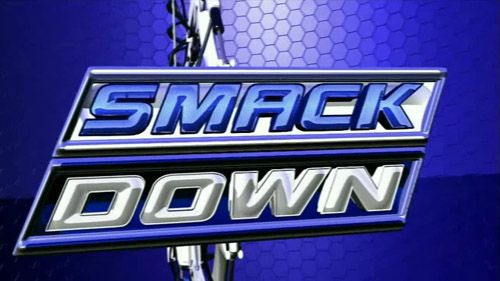 Smackdown 12.06.13
By: Danny Bennett
QUICK MATCH RESULTS:
Big E Langston beat Fandango in about 2:45.*1/4

Ryback and Curtis Axel defeated Cody Rhodes and Goldust in about 4:15.**

C.M. Punk over Dean Ambrose in about 9:45.***1/4

Natalya beat Tamina Snuka in about 2:55. *

Rey Mysterio and Big Show defeated The Real Americans in about 4:20 **

Randy Orton pinned Daniel Bryan in about 8:45.***


THE RIGHT:
Shield Problems: We relive the Shield's assault on Punk, and I love JBL's Ockham's Razor judgment that Punk got jumped because nobody likes him. We are shown an uncertain location backstage where the Shield are hanging out (with the Wyatts out of sight, all giggling and daring each other to photo bomb the promo). The Shield argue about who's going to fight CM Punk and I cannot get over how much Roman Reigns looks like Crixus from that Spartacus series. Well, it was always going to be good. Punk played a great-injured face, remaining wily with his kicks from out of nowhere. Dean's facial expressions and in-ring movements make his matches fresh and interesting as well

The Tamina Van Dyke Show: We're back for a Divas match, and it's going to be Tamina Snuka against Natalya Neidhart. AJ is going to be commentating, and it's just a shame Lawler's not there to catch any random statutory comments. At TLC, it will be AJ against Natalya for the title, in what is the most logical match there could be for this division and therefore seems like an odd choice. Side headlock to Tamina, who powers out, then Natalya gets her in a waist lock. Tamina throws that off, then runs right into a clothesline. Tamina gets rough, throwing Natalya along the apron and into the turnbuckle, then hits her with her jacket and drives her into the apron. Back in the ring, Natalya kicks out at two and gets locked in a surfboard. AJ's facial expression at Michael's journalist questions is radiating so much apathy that my television sighs aloud. Natalya flips her way out of the surfboard, looking to come back, but Tamina drives her right into the corner, staying on her. Natalya avoids a charge, snap mares Tamina and follows it up with a dropkick to the face. Tamina kicks out of a roll-up, then the sharpshooter before hitting Natalya with a Samoan Drop. AJ says she's made every cast member of Total Divas tap, which I think includes Cena, Fandango and Bryan. Tamina heads up to the top, misses the Superfly Splash and…gets pinned off that. Gee, let's hope that AJ manages to apparently knock herself out with her own finishing move, Natalya. I was quite enjoying that match, what with AJ's snarkiness and the rougher (for the Divas Division) style of wrestling. Shame about the finish, which was…yeah.


puRgatoRy:
Yes or No? : We're met by the WWE champion, Mr Orton. He briefs us on the unification situation, and he plans on proving us all wrong. He shows us footage of him getting his ass handed to him this Monday, because even the top heel of the WWE is going to plug Cena. In ten days, Orton will prove that he is who he says he is. This is immediately undercut by the asskissing of the millennium aimed at the Authority, with an apology thrown in. Daniel Bryan makes his way to the ring, escaping three abduction attempts in the process. He says that Orton should apologize to the fans for impersonating a champion. Did Bryan just make accusations of identity theft? Because Orton will go to the papers if he has to. Bryan brings up the prospect of the two of them fighting, which comes under the heading of 'Fighting Talk'. Orton tries to say no, but the entire arena says yes. So now if Randy goes into the match, he's a victim of peer pressure. Really, for a Bryan match, it seemed a little sparse and there were moments when things seemed a little off. I also think you could afford to give Orton, the man heading into a title unification match, a clean win over a guy who is not in the championship picture. 2.5 Stars.

Are the Wyatts trying to annoy Bryan into joining them? : Is this like some kind of Father Ted/Mrs. Doyle situation? Bray Wyatt appears on the titantron and tries to get Bryan, again, to join them. Couldn't he just say: 'It's the beard; we want it, Bryan. We want you and your Glorious Beard. Beards are to us what racism is to the Real Americans. We're having a Beards vs. Racism match with them at WrestleMania, and we're going to eat Zeb's moustache'? I'd watch that.

Three Former World Title Holders…And Cesaro: Renee Young is backstage with Rey Mysterio, asking him about being the unified title. Is Chris Jericho seriously this hard to find? Zeb and White Power show up and get racist, which is kinda their thing. Mysterio calls them hippogriffs, which means the Real Americans now have a match against Rey and a partner of his choosing. If it's El Torito, I swear I'll stop watching and will just review my neighbor walking his dog instead. The Real Americans are in the ring already and here comes Rey Mysterio. I'm going to bet his partner is 'Sin Cara'…and I probably could have been more wrong, but not by much. So it's Mysterio and the Big Show against the Real Americans. Not a bad match, really. It's kind of a sad nostalgia to me to see Rey now as time and injuries have taken hold, when I remember being dazzled by him in 2002. That being said, it's great to see that the fans still enjoy watching him.
 
Hey, This Way Is Quicker: Here comes Alberto Del Rio, and after that loss to 'Sin Cara' on Monday, he's dead to all of us. His opponent is Kofi Kingston, who is still wearing that god awful bandanna. And Alberto, a very stylish male, jumps the ever-loving crap out of Kingston for his crimes against fashion. I guess if there's no legal match, then Del Rio can't get beaten by ridiculous underdogs… Alberto locks in the cross arm breaker for a second or two and then leaves, apparently not emotionally invested in this physical assault.


THE wRong:
Fandang -oh: Fandango got squashed in quick fashion by Big E in the opener, a far cry from the great things predicted for him earlier in the year coming off his WrestleMania win. I get the point was to make Big E look good but a competitive 6-8 minute match maybe with the belt on the line would have been better. The only good thing was the commentators especially Sandow putting over the prestige of the belt.

I'd Back 'The Heyman Exes' As A Team Name: A second loss to the tag team champs in one week. I love this team, but I can totally get behind losses accrued if this is the price of building up the tag division. The match was fine

Bad News for us: We are met by Bad News Barrett. As an Englishmen, his accent really throws me off; it sounds like he's delivering this speech in a pub in one of our many soap operas. Apparently at TLC, we'll have a champion of champions. But he'll be a target. Can't Wade just…I don't know…beat people up?


THE RIDICULOUS:
Disputed indeed: We have a quick look at the history of both championships, and we still manage not to show Chris Jericho. Are we seriously pretending this didn't happen? Triple H, in an interview, says that this is going to be the biggest thing that's happened in a long time. So…since December 9th, 2001? He also says it'll be remembered forever, and the irony is just gorgeous. He guarantees that we'll have a new champion, and all of these promises must mean they're following through, right? FUCK THAT SHIT!




The 411:


SmackDown seemed kind of up-and-down this week. I don't know what it was. I know I'm confused by Barrett and annoyed by the constant guarantees of a shenanigan-less unified champion. None of the matches were bad, but none were really great. I was left feeling…okay.

Show Rating: 5.0

As a reminder, I will be going by the 411 scale…

0 - 0.9: Torture
1 - 1.9: Extremely Horrendous
2 - 2.9: Very Bad
3 - 3.9: Bad
4 - 4.9: Poor
5 - 5.9: Not So Good
6 - 6.9: Average
7 - 7.9: Good
8 - 8.9:Very Good
9 - 9.9: Amazing
10: Virtually Perfect




---
Have you checked out the Csonka Podcasting Network? If you haven't, you should We run anywhere from 15-20 shows a month, discussing pro wrestling, the world of MMA, the NBA, general sports, popular TV series of the past, bad movies, battle rap, interviews, MMA & Wrestling conference calls and more! Around 10 different personalities take part in the various shows, which all have a different feel; so you'll likely find something you like. All of the broadcasts are free, so go ahead and give a show a try and share the link with your friends on the Twitter Machine and other social media outlets! Running since May of 2011, there are currently over 400 shows in the archive for you to listen to.






The 844th edition is over…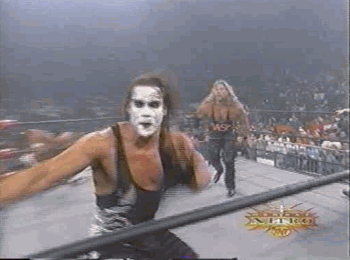 My ass to your face style!
http://www.twitter.com/411wrestling
http://www.twitter.com/411moviestv
http://www.twitter.com/411music
http://www.twitter.com/411games
http://www.twitter.com/411mma
comments powered by