SPOTLIGHTS
The 411 Wrestling Top 5 12.18.13: Week 247 - The Top 5 Predictions For 2014
Posted by Larry Csonka on 12.18.2013

From Hulk Hogan returning to WWE and Daniel Bryan winning the 2014 Royal Rumble to Davey Richards winning a WWE championship, Shawn Michaels coming out of retirement and more, the 411 staff counts down their top 5 predictions for 2014!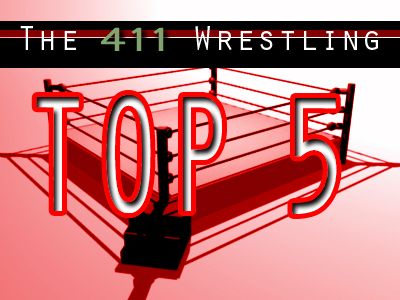 Hello everyone and welcome to 411 Wrestling's Top 5 List. We take a topic each week and all the writers here on 411 wrestling will have the ability to give us their Top 5 on said topic, plus up to three honorable mentions.

So, onto this week's topic…



The Top 5 Predictions For 2014




Share your top five predictions for the wrestling world in 2014… GO!




MIKE HAMMERLOCK
5. WWE Network debuts - Despite an almost two-year delay in its launch and that whiff of XFL you get in your nostrils every time the subject comes up, the WWE Network will launch in 2014. The current WWE broadcast strategy is a lot like George Clinton and Parliament-Funkadelic back in the 1970s: the E puts out a lot of stuff in a lot of different places, making it a piecemeal media titan. Obviously that's worked out nicely to date, but two factors have emerged this year that create more urgency for the WWE Network. First, the pay-per-view business isn't exactly booming. The McMahons need to find another major revenue stream for their wrestling product. Second, Total Divas has demonstrated that the WWE has programming options that extend beyond the ring. My guess is that might have Comcast looking to partner up for what could be a delicious gravy train. Expect the network in the first half of the year and for it to be playing a major role in what we watch and how we watch it 12 months from now.

4. Viacom buys TNA - If/when the WWE Network launches, it will make it more apparent than ever that wrestling has become a television product. TNA, even when it's terrible, draws a million viewers. People may not be eager to buy a ticket to see TNA when it rolls through town, but, by gum, they will watch it on basic cable. Viacom can do TNA tie-ins with its MTV reality garbage. Jessie Godderz came from Big Brother, why not pluck human bodies The Real World or Teen Mom? And what are Rob Drydek and Bam Margera other than pro wrestling managers in training? Just wait until the iCarly gang reunites for a very special iTNA episode, where Carly and Sam compete for the World Tag Team Bikini Championship. Anyway, Spike has the most to gain by keeping TNA in business and trying to take it forward.

3. The IWC learns to appreciate the WWE's top talents - I'm a Gen Xer and one of the few things my generation gets to brag about is that it was really good at professional wrestling during the Attitude Era. We have so little else on our resume, living as we do in the wake of that horde of locusts called the Baby Boomers. Yet with John Cena, Randy Orton and CM Punk getting closer to the ends of their runs at the top, it's time to stop crapping on the next generation. I understand discontent is a more or less permanent feature of the IWC, but in 2014 the IWC is going to wake up a bit to the realization that we need to appreciate this era before it's gone. The WWE is packed with guys in their early- to mid-30s who have earned their spurs. No matter how people feel about the booking, the in-ring talent is undeniable. Somewhere in the Internet's hive mind, a switch is going to flip that soon enough these will be the good, old days.

2. Jinder unhindered - You know who's not in his 30s? Jinder Mahal, still a relative puppy at age 27. Like some other guys in and around his age - Zack Ryder, Drew McIntyre - he came into the WWE and got buried fairly young. Yet, compared to a lot of the workers in NXT, he's crazy experienced. He commits 100% to a gimmick, which will make the writers eager to work with him. Best of all, he's been kicked around long enough that fans could get behind him as an underdog. Pair him with Ryder, Kofi or Justin Gabriel and he'd be an instant favorite. Or he could play up his diabolical side. He's one of the few talents on the roster who could make being bad seem like a lot of fun. Somewhere in 2014 Jinder is going to get repackaged and given some meaningful airtime.

1. Damien Sandow, main event heel - If you take a look at the WWE's heel stable at the moment, it's pathetically thin. Randy Orton is the mega heel, though they're booking him as an insecure disappointment lately, which doesn't make him seem all that strong. Alberto Del Rio is sliding down the card. Mark Henry and the Big Show have turned face. Ryback is jobbing a lot. The Shield and Wyatts do most of the heel heavy lifting, but (outside of Roman Reigns) none of them have made the case that they can be the lead dog. The Real Americans are over like they're faces even though they're supposed to be heels. Kane, the big red pencil pusher? I don't think so. Someone has to step into that vacuum. Sandow has a fleshed out character and he's proven he can go in the ring. In 2014 expect him to be scheming his way into championship matches on a semi-regular basis. It will all kick off with a strong showing from Sandow in the Royal Rumble and snowball from there.


---



JUSTIN WATRY
5. WrestleMania XXX breaks one million pay-per-view buys - Somehow, WWE will get over one million buys for WMXXX. The annual lull through the Fall months is over with. By the time January and February rolls around, the company will pull out all the stops. Whether thing means Hulk Hogan, Sting, Batista, or some other huge announcement, it will happen. You can bash WWE all you want for nine months out of the year. When The Road to WrestleMania begins, their goal is one million buys. More often than not, they succeed.

4. John Cena main events; the small minority of online fans whine and complain; WWE makes money from the overwhelming majority of casual fans. - Does that about cover it? Like it or not, John Cena is money. The latest report is his worth is over $100 million per year. Hit the online forums and cry all day long on your little Youtube videos. Go ahead and pretend it matters. None of it means jack to the bottom line. Cena only has a few more years left as a full-time star. In 2014, his spot in the main event scene is still as secure as ever.

3. The Undertaker wins at WrestleMania XXX - Let's play a game: See who is the first genius to predict an Undertaker loss at WrestleMania. There is always somebody, right? Gotta be the 'cool guy' to make the proclamation and tell everyone how it is going to happen. You know, the same song and dance written every single year. Yeah, that one - the one wrong every single year. Taker can face Sting, John Cena, Brock Lesnar or the entire locker room for all I care. Come April 2014, he will still be undefeated at Mania.

2. WWE gets a major TV deal for Raw and Smackdown - I have been skeptical of the WWE Network since day one. I am done trying to predict what kind of "update" is next for that thing. As for Raw and Smackdown? They have bee positioned very well to finally cash in on a huge deal. I assume they stay on their current networks, but you never know if a bidding war starts. With the ridiculous amounts of money handed out to NASCAR, MLB, NFL, NBA and other 'live sporting events,' it is WWE's turn. That happens sometime in 2014.

1. TNA Impact Wrestling averages a 1.0 rating or less - This is my lock of the year. Guarantee. Stamp of approval. Death, taxes and TNA ratings. Those are the three things in life that will not change. Ever. Like clockwork, people love to proclaim that "this is TNA's year" every single January. They will write lengthy columns and outline a grand plan for ratings to improve. Like clockwork. Quite sad when you think about it. Yet, also like clockwork, their television ratings do not move substantially or much at all. There will be little increases and decreases throughout 2014. No doubt. However, at the end of December 2014, we all know they will be hovering around those lovely 1.0 ratings...assuming they are still on television.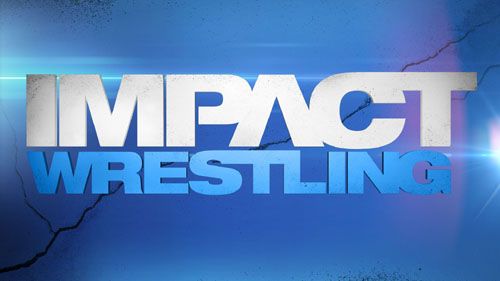 ---



Dino Zucconi
Note: Predictions really ain't my thing, but I figured I'd give it a shot.

5. Zack Ryder gets rejuvenated - As a heel. Maybe with the Miz. I don't think we've heard the last from Ryder after he dared get over on his own with the fans. The naysayers would argue that he wasn't *that* over, and that's fine- maybe those who wanted him to be World Champ were a bit ahead of themselves. Regardless, I can see a bitter Ryder return to our screens in 2014, and maybe wear some sort of gold again.

4. Antonio Cesaro gets the Rocket Push - Long a fan of the Artist Formerly Known as Claudio Castagnoli, I've enjoyed every second of Cesaro's run in WWE. Hell, in January of this year I was calling for him to be teamed up with Jack Swagger, and was pleasantly surprised to see it take place! So I'm gonna try again, but instead of putting him in a tag team, let's go ahead and turn him face and strap the rocket to him as we push him to the moon. While we're at it, let's let him use the No Hands Airplane Spin. This guy is gold, Jerry; GOLD!

3. Christopher Daniels wins the TNA World Title - He's certainly due. He's been on fire with Kaz all year (and then some). A multi time X and Tag champ, he's only missing one belt on his docket. I think 2014 is the year he finally gets the gold, even if it's a James Storm Special type reign. The man is due, so I'm calling it.

2. Macho Man Randy Savage inducted to Hall of Fame - Hopes can be considered predictions if you say them certain enough, right? The man passed in May of 2011, and every year that passes since that doesn't have him in the WWE Hall of Fame is shameful. I don't care about what Lanny Poffo said, or why Vince is angry with Randy, or any of the other distractions- Savage is a Hall of Famer, and should be officially recognized as such by the company that he made his worldwide name in.

1. Daniel Bryan wins the 2014 Royal Rumble and wins Heavyweight Championship belt at WrestleMania 30 - I decided this was the way things were going to work out shortly before Hell in a Cell, and I'm sticking with it. All these fun "newsbits" about how the company "doesn't see him as a main eventer" and the immediate return to feuds featuring Big Show, Randy Orton, John Cena and Triple H aren't fooling this guy. Until I'm proven wrong, of course. Until then, get ready for a proper Daniel Bryan celebration at WrestleMania!





---



MICHAEL WEYER
5. Daniel Bryan gets a real title run Like many, a bit annoyed at how Bryan's push seems to have ended. But perhaps it's part of the plan, to sink him low but make his comeback better. WWE has to realize the fan following he has and after the title unification deal, Bryan can be a good way to keep things rolling to Mania. That he can achieve victory there would be fantastic and I have a feeling it could very well happen and finally give us the big title reign we've all been yelling "YES" for a while now.

4. Ring of Honor grows The loss of Davey Richards is a blow to be sure. But ROH still has that great fan base and I think 2014 might be their time to step it up a bit. With WWE low creatively and TNA struggling, ROH can use the various good wrestlers both companies ignore and try to expand a bit more. True, a nationwide cable TV deal would be great but with complaints over how bad wrestling is in the big two promotions, ROH offers a fun antidote that may be able to rise more in the coming year.

3. Cena vs. Undertaker at Mania The Undertaker's battles are always a highlight and with his in-ring time running down, the question of who to challenge him for the Streak is big. To me, I think Cena is the likely candidate. They've fought a few times before but this is the big stage and both guys always bring it for Mania. It makes sense for Cena, having done just about everything else, to try and be the guy to shatter the Streak and we'd be in for a good build. I dare say the actual match will be pretty damn good as they go all out to steal the show. And in the end, just to shove it in the face of the "Super Cena" haters, Cena fails to get it done, keeping the Streak intact and reminding us how, for this at least, WWE knows not to drop the ball.

2. Hulk Hogan returns to WWE A pretty safe prediction to be sure although the question is in what form. It might just be an appearance at Mania to plug some new project or such but you just know Vince can find a way to get Hogan back in the ring just one more time. And while some may roll their eyes at that, part of me admits that the idea of hearing "Real American" playing and seeing him Hulk Out in front of adoring WWE crowds does fill me with some pleasure and should be a great way to erase some of the painful memories of his TNA run.

1. TNA stays in business Say whatever else you will about TNA but you have to admire their amazing ability to survive despite all the odds. This past year has been bad with news of pay cuts and massive cuts of talent with rough angles like Aces & Eights. But I'm not jumping on the "doomed" bandwagon like so many others as this company still has a fan base to help them out. If Viacom purchases them, that'll be a major boon but if nothing else, this past year should be a way for TNA to regroup and see what they're doing wrong. Not having to pay a massive amount of cash for Hogan anymore frees them up and if they can get back to snatching fresh faces and back to pushing guys like Aries or Roode, they stand a chance of making it another year and maybe being able to stand on their own more.


---



Ryan Byers
5. All Japan will survive. - For those not keeping up on the Japanese wrestling scene, things look pretty bleak for the former powerhouse All Japan Pro Wrestling right now. Due to wrestling generally cooling off and Keiji Muto and several other wrestlers ditching them to form their own promotion (Wrestle-1), AJPW is essentially on life support right now, as the show featuring the finals to their annual Real World Tag League tournament drew a pathetic crowd of 800 fans. However, my prediction is that All Japan will actually find a way to survive through the calendar year. The company has been on the ropes before, but they've always pulled it out in the end through a combination of their name value and dumb luck. I don't know how All Japan will right itself this time, but I'm betting it will happen just enough to stave off death for another twelve months.

4. Rey Misterio will pass the torch to Samuray Del Sol. - I love me some Rey Jr. and have ever since I first saw him wrestle in 1996 or so, but it's clear that his time in the sport is coming to an end. Time has past and injuries have mounted, and WWE has made a few different attempts to create a new Latino/lucha based star to replace him, most recently Alberto Del Rio and Sin Cara and now again with the repackaged Hunico-as-Sin Cara. However, I don't think that Huni-Cara will work, either. I generally like him as an in-ring performer and think he's mechanically sound, but he's missing a flash in his ring style and a charisma that made Rey what he was. However, I think WWE does have one person on the roster who could take Misterio's spot, and that is Samuray Del Sol, who recently popped up in NXT and was given the ring name Kalisto. Del Sol has all the tools necessary to be a USA-based lucha star, and I'm not just saying that based on his indy work. In the Mexican big leagues, he was tapped to be the replacement for the legendary wrestler Octagon, which shows a great deal of confidence in his abilities from at least one other major promotion..

3. The Rock will not wrestle. - After a run as WWE Champion last year and a second match against John Cena, a lot of people have been talking about what the Rock will be doing at Wrestlemania XXX in 2014. My personal prediction? He'll be doing absolutely nothing. I don't think that we'll see the Rock setting foot into a WWE ring at all during the coming year, for a couple of different reasons. First, the last several times he has wrestled, he has walked away from the match with big injuries, one to his Achilles tendon and this year's injury when, disgustingly, he tore his entire abdominal muscle away from his pelvis. With high dollar action movie deals at risk and with the Most Electrifying Main Entertainment now over the age of 40, I can't see him taking that many more big risks. Plus, quite frankly, he just doesn't have that many opponents that would justify bringing him in for a big time matchup. The Rock vs. CM Punk and the Rock vs. John Cena have both been done on a fairly high level within the last year, and there is nobody else on the primary WWE roster who feels like they could go one-on-one with the Great One, including the current "face of the WWE" Randy Orton. The only other alternative would be one of the regular outsiders that the company brings in, be it the Undertaker, Brock Lesnar, or perhaps even Triple H . . . but those of us who have been around for a while saw all of those matches in a bygone era when the performers were closer to their physical primes, and it's probably best to leave those memories alone, as the old saying goes.

2. Big E Langston will outpace Roman Reigns. - If you've been reading the dirt sheets and paying attention to the nuances of WWE's booking, it's pretty clear that they're setting up Roman Reigns for a big singles run at some point in 2014, with some even reporting that they're patterning a Reigns break off from the Shield after the highly successful split from Evolution that propelled Dave Batista into main event superstardom. However, I've got a feeling that, though Reigns might ultimately become the star that the company sees him as having the potential to be, at least for the short term of 2014, Big E Langston will actually wind up being a bigger star. Again, I've got nothing against Reigns and I wish him all the best, but, at this point, I see Big E as being a better all-around performer. Both are big men with some impressive power spots, but E has the edge when it comes to uncanny agility, and he's got an advantage in terms of putting together a full match, whereas Roman's abilities at this point really lay more in coming in for one or two big spots in a tag team encounter. Plus, Langston has more innate charisma than Reigns and, in the realm of NXT, has already proven himself to be a competent babyface promo guy. Also, let's not discount the fact that, based on backstage reports, Big E has the backing of one Mr. John Cena, and it's hard to believe that Cena's pet project won't be given every chance to succeed.

1. The WWE Network won't last a year. - I am the sort of fan who could probably have a lot of fun with a WWE network. In fact, I'm currently a subscriber to WWE Classics on Demand, and I quite enjoy it. However, no matter how much I personally enjoy the product, I still cannot see any business plan whatsoever under which a WWE network will be financially viable, and I can't believe that the E is still pushing forward with it. Based on everything that I've read, it sounds as though under any model the promotion will need at least a million subscribers in order to make a real go of it, and, when you only have tens of thousands of people nationwide subscribing to Classics on Demand and only a couple of hundred thousand people buying run of the mill WWE pay per views, I would be gob smacked if there is any product or gimmick that will result in the requisite number of people plunking down their hard earned money for a network, no matter the price point and no matter the content. Based on the latest reports, it sounds like a first quarter 2014 launch for the network is all but a certainty. However, given its shaky business model and the large expenses it will necessarily entail, I can see this being a flop on the level of the WBF, the XFL, or WWF New York that doesn't even make it a year.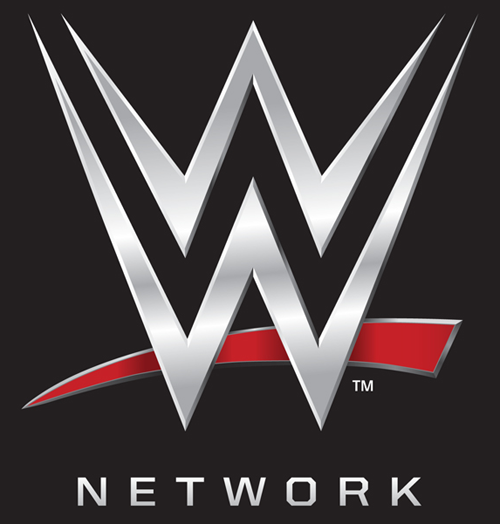 ---



TJ Hawke
5. TNA will still be TNA - Death, taxes, and TNA still being TNA. No matter who is booking, no matter what star is signed, no matter what carrot is dangled, TNA has always just stayed TNA. 2014 will not see a change in that.

4. CM Punk will win the Royal Rumble - WWE seems to like to get a Rumble win to all of their major stars. Punk has yet to win the Rumble or main event a Wrestlemania, and I see both of those things happening in 2014.

3. NJPW will still be the best wrestling promotion in the world - Unless Jado and Gedo lose their minds, I cannot see how this prediction will not come true. 2013 saw them actually improve on their fantastic 2012 (when they were also the best promotion in the world). I can see NJPW actually dipping in quality in 2014, but they're operating at a level so far above everyone else at the moment that there seems to be no way they will lose their spot as the best promotion in the world.

2. Ring of Honor will continue to flounder under Delirious - While the quality of the house shows has improved since Delirious began his second reign as Ring of Honor booker in October 2012, ROH has not really improved at all despite parting with their worst booker in company history (Jim Cornette). While the Cornette era was a complete fiasco that killed off a good portion of their already depleted fan base, 2013 has seen ROH's attendance (and reportedly, their DVD sales as well) go down even more. 2014 will see no noticeable improvement in the company's fortunes. As long as SBG is happy with their television ratings, ROH will stay open as a means of cheap, original programming for them. They just will not be the pro wrestling promotion that they should be.

1. Chikara will return with a good season of shows and restore some of the goodwill lost in 2013 - Obviously, Mike Quackenbush is the only person who knows exactly when, how, and where (and why?) Chikara will return. However, based on rumors, unfounded speculation, the Ashes video series, the fall of the Wrestling Is promotions, it seems perfectly reasonable to believe that Chikara will most likely return in 2014. Since Chikara's "demise" in June 2013, the promotion has experienced a severe backlash from longtime and casual fans of the promotion (NOTE: obviously, some fans have responded very well to Chikara's last six months of alternative programming). Chikara's determination to make their fans go on a metaphorical (AND literal) scavenger hunt to learn about Chikara's future, only for the fans to be pretty much kept in the dark about the company's future in the end, has rubbed a lot of fans the wrong way. While I've seen a lot of fans, friends, and writers talk about how they'll never get invested in the promotion the same way again (or even swearing off the promotion entirely), I suspect the majority of fans will be more than willing to give Chikara another chance despite the uninspired effort the promotion has largely put forward since High Noon 2011.

While the last two years of Chikara story lines (2012-2013) and the booking of the Wrestling Is promotions has seemingly indicated that Mike Quackenbush has lost his fastball as a booker/promoter, I suspect the Chikara shows in 2014 will be almost universally good in order to reestablish their loyal, DVD buying fan base. If I'm wrong, it's possible a lot of fans (like myself) truly will not come back. In which case, the actual death of Chikara may become a reality.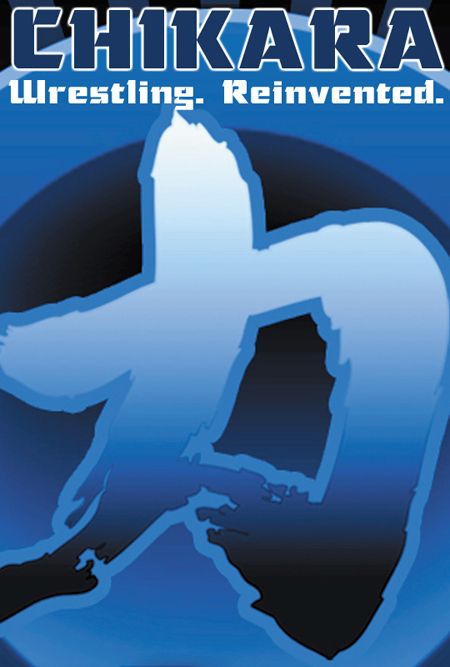 ---



Chris Pilkington
5. Jake The Snake will enter the 2014 Royal Rumble - He may be widely regarded as one of the greatest wrestling minds of our time but Jake Roberts legacy is in danger of being tarnished forever by the "personal demons" that have dominated his later life. Over the last twelve months, Jake has been desperately trying to overcome his problems and seems to be winning the battle thanks to a little help from a certain Diamond Dallas Page. Roberts announced his intention to participate in the Royal Rumble at this year's Wrestlecon and recent interviews with DDP indicate that this dream is still very much within the realms of possibility. DDP firmly believes that Roberts is capable of entering the Rumble, even claiming that he could easily last a good twenty minutes in his current shape. WWE would surely be more than willing to include Roberts if he is indeed in a sound physical and mental condition. In fact, WWE have made a habit of including former wrestlers in the event in recent years. It would be a fantastic feel good story for The Snakeman, the company and the fans.

4. Bad News Barrett will be a success - For those of you who aren't keen on Wade Barrett's current direction...I'm afraid I have some bad news. #BadNewsBarrett isn't going anywhere. He has a podium, he has an individual screen graphic and his name has officially been changed on the WWE.com roster page. Say what you will about his admittedly lukewarm début, Barrett will make the gimmick work. Hell, he's already made it work over on the JBL and Cole Youtube show. Bad News Barrett will work a WWE main event program in 2014 and I think that a large portion of us will enjoy it.

3. TNA's New Generation will dominate the company - I think that 2014 will see a dramatic downwards shift in the average age of the TNA roster for a couple of reasons. Firstly, I genuinely feel that names such as Sting, Angle and Jeff Hardy will be leaving this year, either to hang up their boots for good or for one last run with WWE. Also, given the ongoing cost cutting measures taking place in TNA, the company will almost be forced to turn to their younger, lesser paid talents. Fortunately for TNA, I think that their roster is well equipped for this shift. They have so many fresh faces at their disposal. Names like Rockstar Spud, Samuel Shaw, Magnus, Ethan Carter III and even guys like Gunner and Zema Ion are going to be handed a huge opportunity to step up and grab the brass ring next year. It's an opportunity that I think they will grasp with both hands and really show what they can do. The current creative team also seem to have a good understanding of how to handle these talents which can only improve their chances of succeeding.

2. Davey Richards will hold a WWE championship - A lot has been made of the way in which Davey Richards parted company with Ring of Honor. Whether you agree with the way he left or not it's now in the past and Davey has a chance to prove himself in NXT. He may only be there on an intern basis but perhaps this is for the best. Davey knows that one mistake, one step out of line and he'll be out of there quicker than he can say double knee backbreaker. So far, by all accounts, he and Eddie Edwards have been model employees. I'd go so far as to say that the structured, regimented WWE system would be a far better fit for Davey than the laissez-faire independent scene on which he made his name. Much like Daniel Bryan and CM Punk before him, I think that Richards will fit into the WWE structure far better than us outside observers could ever imagine. Unlike Chris Hero, he knows how to swim with the sharks and survive. Whether it's as part of a tag team with Edwards or on his own, Davey will rise through the ranks in WWE at a pace and will be a WWE champion by this point next year.

1. Shawn Michaels will come out of retirement - Wrestlers never retire, not really. Shawn has at least one more epic story to tell with his former student Daniel Bryan and I can't think of a better stage to tell it on than the grandest of them all. Now I know a certain section of fans think that Shawn should stay away forever but then I'm pretty sure there were people who didn't want him to come back in 2002. I was one of them. I didn't want to see Shawn in a lesser state than the man I witnessed steal every show in the nineties. He spent the next eight years proving me wrong. Would it lessen the impact of his Wrestlemania retirement match? I don't think so. That match is an absolute classic whichever way you slice it and I still enjoy his retirement match with Ric Flair as much now as I ever did. Wrestling is intrinsically linked with big returns and Shawn Michaels stepping back into the ring four years after retiring would be one of the biggest. In storyline terms it wouldn't take much to explain it either, isn't Shawn's best buddy currently doing "what's best for business?"


---
YOUR TURN KNOW IT ALLS

List your Top Five for this week's topic in the comment section using the following format:

5. CHOICE: Explanation
4. CHOICE: Explanation
3. CHOICE: Explanation
2. CHOICE: Explanation
1. CHOICE: Explanation
Your heart is free. Have the courage to follow it…TO CSONKA'S TWITTER!

http://www.twitter.com/411wrestling
http://www.twitter.com/411moviestv
http://www.twitter.com/411music
http://www.twitter.com/411games
http://www.twitter.com/411mma

Have you checked out the Csonka Podcasting Network? If you haven't, you should We run anywhere from 15-20 shows a month, discussing pro wrestling, the world of MMA, the NBA, general sports, popular TV series of the past, bad movies, battle rap, interviews, MMA & Wrestling conference calls and more! Around 10 different personalities take part in the various shows, which all have a different feel; so you'll likely find something you like. All of the broadcasts are free, so go ahead and give a show a try and share the link with your friends on the Twitter Machine and other social media outlets! Running since May of 2011, there are currently over 450 shows in the archive for you to listen to.



Larry Csonka is a Pisces and enjoys rolling at jiu jitsu class with Hotty McBrownbelt, cooking, long walks on the beach, Slingo and the occasional trip to Jack in the Box. He is married to a soulless ginger and has two beautiful daughters who are thankfully not soulless gingers; and is legally allowed to marry people in 35 states. He has been a wrestling fan since 1982 and has been writing for 411 since May 24th, 2004; contributing over 3,000 columns, TV reports and video reviews to the site.
comments powered by