SPOTLIGHTS
The Wrestling News Experience: 12.09.13
Posted by Stephen Randle on 12.09.2013

In this Experience, we've got a huge preview for tonight's Slammy Awards Raw, AJ Styles' future in TNA, and news on WWE Network finally possibly being a reality!

Monday, December 9th, 2013

From 411Mania's Canadian offices in Waterloo, Ontario, Canada, this is The Wrestling News Experience, with Stephen Randle!



Only 355 Days Until Black Friday

Good morning, everyone, and welcome to the Experience. I am Stephen Randle, and I have not finished my Christmas shopping. See, I'm just like the rest of you humans…I mean people. I'm not an alien. What were we talking about? Never mind, you didn't see anything, skip to the next banner now.




Hey, we know there's only seven days until the next PPV, where theoretically one of the biggest events in the history of our sport (thanks, Tony) will be happening, but screw that, tonight's all about WWE's answer to the VGX, only actually televised and with a host who theoretically wants to be there, The Slammy Awards! And just because I care, and also because there's not much else to talk about, I put lots of time and effort (which puts me one up on whomever picked the nominees) into creating your exhaustive and intensive guide to the 2013 Slammies!

WWE App Awards (Voted By Fans, Presented On WWE App at 7:30 Eastern)

Trending Now (Hashtag of the Year) (presenters: Cody Rhodes & Goldust)

#BelieveInTheShield (The Shield)
#FollowTheBuzzards (The Wyatt Family)
#BestForBusiness (The Authority)
#WeThePeople (The Real Americans)

WWE's continued determination to make social media even more irritating reaches a new…height? Depth? Whichever's worse.

Wait, why isn't this nominated?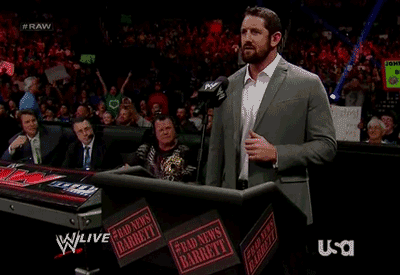 Should Win: #FollowTheBuzzards
Will Win: #WeThePeople

Beard of the Year (presenter: Santino Marella)

Daniel Bryan
The Wyatt Family
Damien Sandow
Zeb Colter

Zeb's really more known for his moustache than his beard, and…wait, why are we debating this? It's a fan vote that doesn't involve John Cena.

Should Win: Daniel Bryan
Will Win: Daniel Bryan

"THIS IS AWESOME!" Moment of the Year (presenter: Christian)

Dolph Ziggler cashes in his Money in the Bank contract
Daniel Bryan wins the WWE Championship from Randy Orton at Night of Champions
Big Show knocks out Triple H
Kofi Kingston hops on a chair to stave off elimination in the Royal Rumble Match

Also known as the "No One Nominated For This List Is Being Pushed Anymore" Award. I guess that makes Christian the appropriate presenter.

Should Win: Dolph cashes in
Will Win: Big Show KO's Triple H

Breakout Star of the Year (presenter: John Laurinaitis)

The Wyatt Family
Big E Langston
Fandango (w/Summer Rae)
The Shield

It's a Rookie of the Year Award, as long as you forget their previous gimmicks!

Should Win: The Shield
Will Win: The Shield

WWE.com Awards (Voted By Fans, Presented In A Separate Ceremony)

"What a Maneuver!" Award

Running knee strike (Daniel Bryan)
Black Widow (AJ Lee)
Spear (Roman Reigns)
Cesaro Swing (Antonio Cesaro)

Someone call Ripley's, somebody got the Giant Freaking Swing over in the year 2013

Should Win: Cesaro Swing
Will Win: Cesaro Swing

Faction of the Year

The Shield
The Wyatt Family
The Real Americans
3MB

I feel like a faction needs to have more than three people, but I guess it makes sense if you follow this just-invented Definition for Groups of Similarly-Aligned Wrestlers: Two people are a tag team, three are a faction, four are a stable, five and up are an nWo revival.

Should Win: The Shield
Will Win: The Shield

"You Still Got It!" (Best Superstar Return)

Rob Van Dam
Goldust
The Bella Twins
Bruno Sammartino
Chris Jericho

I would have thought this was RVD's to lose after he reeled off some good work during his comeback, but there's no way this goes to anyone other than Dustin.

Should Win: Goldust
Will Win: Goldust

Couple of the Year

Triple H & Stephanie McMahon
Fandango & Summer Rae
Tyson Kidd & Natalya
Daniel Bryan & Brie Bella
John Cena & Nikki Bella
Naomi & Jimmy Uso

Well, talk about blurring the kayfabe/reality lines. Wait, on Total Divas, isn't Fandango a confirmed bachelor who hangs out with Natalya way too much to make Tyson Kidd comfortable? And why the hell do I know that?

Should Win: Fandango and Summer Rae
Will Win: John Cena and Nikki Bella

Tag Team of the Year

The Shield (Rollins & Reigns)
The Prime Time Players
The Usos
Cody Rhodes & Goldust
The Real Americans

Hey, just because they're resurrecting the tag division, doesn't mean they actually get to have their award on TV. I seem to recall that they used to televise this one several times in the past even though they didn't give a damn about tag teams until this year. I suppose it's a fair trade in the end.

Should Win: The Shield
Will Win: The Shield

Feat of Strength of the Year

Antonio Cesaro swings The Great Khali
Ryback Shell Shocks Mark Henry
The Shield Triple Powerbombs Big Show
Mark Henry pulls two trucks with his bare hands

I'm sorry, did you break a world record last week and I just didn't hear about it?

Should Win: Mark Henry Pulls Two Trucks
Will Win: The Shield

"Say What?!" Quote of the Year

"Paul, say somethin' stupid." - Brock Lesnar
"Rise above THIS!" - Damien Sandow
"One stipulation: I'm in my boys' corner and I'll be your huckleberry all night long." - Dusty Rhodes
The "Paulcano" eruption

I still don't entirely know what Paul was talking about, all I know is that it was incredible. Actually, all of these were pretty good, but Sandow's makes me sad again.

Should Win: Paulcano
Will Win: Dusty

Best Dance Moves

Fandango
R-Truth
Summer Rae
The Funkadactyls
The Great Khali
"Miz-co Inferno"

Clearly, there's a conspiracy afoot to defeat Fandango and Summer Rae by splitting the vote. This feels like one of those times where R-Truth manages to win and justify his TV time.

Should Win: Fandango and Summer Rae
Will Win: R-Truth

Favorite Web Show

"WWE Inbox"
"30-Second Fury"
"The JBL & Cole Show"
"WWE Top 10"

Possibly the biggest landslide of this entire farce.

Should Win: JBL and Cole
Will Win: JBL and Cole (with Renee)

Best Crowd of the Year

Raw after WrestleMania 29 (East Rutherford, N.J.)
WWE Payback (Chicago)
SummerSlam (Los Angeles)
Raw in England (London, Apr. 22)

AKA "You're not getting another show for a while, so I hope you enjoyed messing with the last one you got"

Should Win: Post-WM Raw
Will Win: England Raw

Catchphrase of the Year

"YES! YES! YES!"
"That's What I Do"
"FAAAAAHHNNNN…DAAAAHHHHNNN…GO."
"Follow the Buzzards"
"We the People"
"Believe in The Shield"

Well, people love it so much they already tried to give it to Big Show, so…

Should Win: Yes!
Will Win: Yes!

Presented on Raw

As always, awards presented on TV may be presented to less-deserving winners as long as it sets up the next segment.

Extreme Moment of the Year (presenter: Mick Foley)

The Shield Triple Powerbombs The Undertaker on SmackDown
Ryback spears John Cena through the LED light board at Extreme Rules
CM Punk exacts vengeance on Paul Heyman at Hell in a Cell
The Wyatts crush Kane at SummerSlam

Even for PG, these are some pretty lame "Extreme" moments. Foley's got more extreme in his awesome beard. Also, are we sure they want to remind people of the idiotic non-finish to Ryback-Cena?

Should Win: The Shield
Will Win: CM Punk

Fan Participation of the Year (presenters: The Prime Time Players)

Fandango-ing
Yes! Yes! Yes!
Let's go Cena/Cena sucks!
What's Up?

So, they get to present the award, but aren't nominated? Besides, the Cena chants shouldn't even be eligible, they've been going on for years.

Should Win: Yes!
Will Win: Fandango-ing

Diva of the Year (presenter: Eve)

AJ Lee
The Bella Twins
The Funkadactyls
Natalya
Kaitlyn
Eva Marie

Someone's going to have to explain how Eva Marie even made it on the ballot. I mean, it's not stiff competition, but at least there should be some sort of standards.

Should Win: AJ Lee
Will Win: AJ Lee

Double-Cross of the Year (presenters: The Shield)

Triple H costs Daniel Bryan the WWE Championship at SummerSlam
Shawn Michaels Superkicks Daniel Bryan at Hell in a Cell
Mark Henry's "retirement speech" on Raw
Paul Heyman costs CM Punk the Money in the Bank Contract at Money in the Bank

The heart says Henry, the brain says Punk, and the part that understands WWE says…

Should Win: Mark Henry
Will Win: Triple H

Insult of the Year (presenter: The Miz)

Stephanie McMahon degrades Big Show on Raw
AJ Lee disses the "Total Divas" cast on Raw
Paul Heyman disowns CM Punk
Zeb Colter offends the Universe

I figure AJ wins Divas of the Year to take more shots at the Total Divas, and Punk wins Extreme Moment to set up his thing with The Shield, although either would be good picks here. And I'm not picking Steph, so…

Should Win: AJ Lee
Will Win: Zeb Colter

"LOL!" Moment of the Year (presenters: The New Age Outlaws)

The Rock Concert at Raw 20th Anniversary
Vickie Guerrero is fired as GM of Raw
Titus O'Neil throws up on JBL, Michael Cole and Zeb Colter on SmackDown
The Great Khali and Jinder Mahal try to charm Santino's cobra on SmackDown

Oh lord, we're going to have to watch the vomit clip again. Picking any of these as examples of humour actually explains a lot about WWE Creative, frankly.

Should Win: Something that was actually funny
Will Win: Titus vomits

Match of the Year (presenter: Bret Hart)

The Undertaker vs. CM Punk at WrestleMania 29
The Rock vs. John Cena for the WWE Championship at WrestleMania 29
Cody Rhodes & Goldust (w/Dusty Rhodes) vs. Seth Rollins & Roman Reigns (w/Dean Ambrose) with the Rhodes Brothers' jobs on the line at Battleground
Triple H vs. Brock Lesnar in a Steel Cage Match at Extreme Rules

Should Win: CM Punk vs John Cena from Raw in February
Will Win: A Lesser Match (probably Rock-Cena)

Superstar of the Year (presenter: Shawn Michaels)

John Cena
Randy Orton
CM Punk
Daniel Bryan
Big Show
Brock Lesnar

Hell, Cena won it last year despite Punk being deep into his 434-day title reign as WWE Champion, what chance does anyone have this year?

Should Win: Daniel Bryan
Will Win: John Cena




- Reportedly, TNA and AJ Styles are very far apart on contract negotiations, and it's looking like Styles may not, in fact, be coming back to TNA except to potentially lose to whomever (I know, but some people don't read spoilers) wins the TNA Title tournament. You know, nobody will deny that WWE punted the Summer of Punk angle, but at least they made sure to have him under contract before they handed him the WWE Title and let him run free around Chicago for a couple weeks.

- WrestleMania 31's location has been announced as the new football stadium built for the San Francisco 49ers in Santa Clara, which will also host the fiftieth Super Bowl. You know, WWE, just because you host your shows in stadiums that held Super Bowls doesn't put you in the same league as the NFL, right?

- Rumours are flying that WWE will be announcing the launch of WWE Network at a special press event on January 8th, which may be an online-only network for 10 dollars a month that will include all PPVs, plus you'll get WrestleMania 30 for free if you subscribe at launch. WWE quickly released a statement that said they weren't able to confirm any potential details about WWE Network or the announcement in January. Which means it's totally true.

- Also, there's a vague, totally wild and unconfirmed story that WWE may finally be opening a physical Hall of Fame in Universal Studios which would move TNA out of their current soundstage on the property. Two potential jokes: TNA could get back into the soundstage by folding and becoming part of WWE's "History Of Wrestling Companies We Bought The Footage Of" exhibit, or they could pay twenty bucks admission a head.

- Word is that CM Punk and/or Alberto Del Rio may be considering retiring in the next few years. And somewhere in Amarillo, Terry Funk is laughing softly.

- And in their newest policy that makes no sense, allegedly WWE is telling face talent not to sell when they are defeated in matches, and instead make sure to smile and play to the crowd post-match. You know, even Cena waits until the day after the PPV to crack jokes about the match he lost. Personally, I'm just waiting until they just start telling faces not to sell any offensive moves from the heels, because on that day, Paul Roma can finally get his job back.


HOT: CM Punk

Okay, hotshot, you sing "I Feel Pretty" with a straight face and then cut a serious promo immediately afterwards, we'll see how well you do. Hell, you'd probably start giggling like Homer when he hears the word "titmouse" before you could finish the last line.


NOT: Titus O'Neil

They're seriously going to try and turn "Vomiting Titus" into a thing? Does he undergo a food-eating contest before every match? I guess any concerns that WWE might push the Players just because Darren came out are falling by the wayside.


HOT: Sin Cara

It took them a while to realize that the former Mistico was a lost cause and give the mask back to the guy who was a more than able fill-in during Cara's first injury (ah, those carefree days when he was only injured for the first time), but it kind of had to be done if they ever wanted to have any chance of ever doing that Cara-Mysterio match they want.


NOT: Samuel Shaw

Maybe it's just me, but I'm not sure that "potential obsessive stalker/psychopath" is a gimmick that has a really great future. I mean, sure, Dexter was a good show, but how well did that end?


HOT: Robert Irvine


How did TNA manage to jump on something that WWE completely missed, namely that Gail Kim, awesome women's wrestler, is married to Irvine, awesome Food Network star? They fall all over themselves to attract guest hosts and they had this guy's wife under contract for how long until she got bored and left?


NOT: Alberto Del Rio

Losing to any form of Sin Cara can't be seen as anything more than the start of Del Rio's descent to midcard hell. Sure, he beat up Kofi Kingston on Smackdown, but nobody cares about Kofi Kingston.


HOT: Big E Langston

The revelation that Big E and Dolph Ziggler play competitive Skip-It was enough to put him in my good books for a long time. Ah, Skip-It, it was like skipping rope with a far more complicated contraption...I remember it well.


NOT: The Miz

Hey, look, it's Heel Turn 2: The Re-Heelening! Or whatever, given that it was probably even weaker than the first aborted heel turn. Plus, they're still having him team with Kofi Kingston. Say it with me: Nobody cares about Kofi Kingston!


HOT: Bray Wyatt

It turns out when you let him cut an evil promo without all the vagueness, he's really, really good at it! See, the Bray we saw on Monday was the real one that we fell in love with on NXT. Plus, apparently there's a picture of him and brother Bo Dallas hanging out at home for the holidays. It must be seen to be bo-lieved.


NOT: The Big Show

Not that he hasn't had his fair share of chances, but it's got to suck to be abruptly taken out of the main event AND lose your storyline against The Authority because they suddenly decided to go a completely different way. Directionless Big Show is never fun to watch.




Inactive List as of 12.02.13

WWE

- Christian, out indefinitely as of September 2nd (concussion)
- Evan Bourne, out indefinitely as of March 19th, 2012 (foot)
- Sheamus, out 4-6 months as of August 5th (torn labrum)

TNA

No reported injuries

Transactions

- Sin Cara (Hunico), WWE, returned to action on December 2nd Raw

- Sin Cara (Mistico), WWE, sent home to await likely release



WWE Champion: Randy Orton
- 43 day reign, defeated Daniel Bryan on October 27th (Hell in a Cell PPV) to win the vacant title
- Next title defense: vs John Cena, TLC Match, TLC PPV



World Heavyweight Champion: John Cena
- 43 day reign, defeated Alberto Del Rio on October 27th (Hell in a Cell PPV)
- Next title defense: vs Randy Orton, TLC Match, TLC PPV



WWE Intercontinental Champion: Big E Langston
- 21 day reign, defeated Curtis Axel on November 18th (Raw)
- Next title defense: vs Damien Sandow, TLC PPV



WWE United States Champion: Dean Ambrose
- 197 day reign, defeated Kofi Kingston on May 19th (Extreme Rules PPV)



WWE Tag Team Champions: Cody Rhodes and Goldust
- 56 day reign, defeated The Shield on October 14th (Raw)



WWE Divas' Champion: AJ Lee
- 176 day reign, defeated Kaitlyn on June 16th (Payback PPV)
- Next title defense: vs Natalya, TLC PPV



WWE NXT Champion: Bo Dallas
- 180 day reign, defeated Big E Langston on June 5th (NXT)



WWE NXT Tag Team Champions: The Ascension
- 61 day reign, defeated Corey Graves and Adrian Neville on October 2nd NXT



WWE NXT Women's Champion: Paige
- 138 day reign, defeated Emma on July 24th NXT to become inaugural Champion

NOTE: NXT Title reigns only count what has aired on TV, not when changes occur at tapings.




TNA Heavyweight Champion: VACANT
- title vacated by Dixie Carter when AJ Styles left the promotion as Champion



TNA World Tag Team Champions: The BroMans
- 50 day reign, defeated James Storm and Gunner on October 20th (Bound For Glory PPV)



TNA X-Division Champion: Chris Sabin
- 50 day reign, defeated former champion Manik, Jeff Hardy, Samoa Joe, and Austin Aries in an Ultimate X Match on October 20th (Bound For Glory PPV)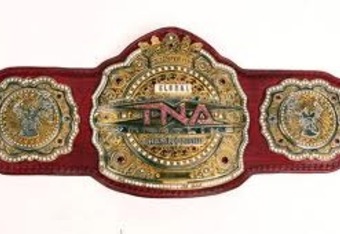 TNA Television Champion: Abyss
- 190 day reign, defeated Devon on June 2nd (Slammiversary PPV)



TNA Knockouts Champion: Gail Kim
- 50 day reign, defeated former champion ODB and Brooke Tessmacher in a Triple Threat Match on October 20th (Bound For Glory PPV)





De Marco has The World's Most Dangerous Column.

Harder has The Professional 3.

Marsico has The Almost Next Week RAW Report.

Dino has Smart Marks

Daniels has The Ten Count.





On the latest After Dark, I talk about TLC, including why WWE would book two handicap matches on one PPV, plus a look at the history and future of Sin Cara, and some early predictions for the Road to WrestleMania!







And on the latest Co-op Multi, the returning Mathew Sforcina joins us to give his unique perspective on the console wars, plus we talk about the terrible VGX show, rant about the continuing "casual vs hardcore" definitions, and run through some preliminary GOTY nominees!







One Piece: Pirate Warriors 2 **COMING SOON**
Stealth, Inc.
The Last of Us
Call of Juarez: Gunslinger
Marvel Heroes
Hakuoki: Warriors of the Shinsengumi
Far Cry 3: Blood Dragon
Dragon Fantasy: Book One
Guacamelee!
BioShock Infinite
Dead or Alive 5 Plus
Generation of Chaos 6: Pandora's Reflection
Rocketbirds: Hardboiled Chicken
Ni No Kuni: Wrath of the White Witch
Earth Defense Force 2017 Portable




411 will have live coverage of Raw tonight starting at 8 pm EST.

From our promotional department, I've been informed that if you really do like 411Mania and all it provides, or even just me (and really, who doesn't like me), don't forget to bookmark the site in your browser or make 411 your homepage, and tell all your friends about how awesome 411 is.

And don't forget, you can follow all of the everyday goings on in 411 on Twitter.

Stephen's Twitter
http://www.twitter.com/411mania
http://www.twitter.com/411wrestling
http://www.twitter.com/411moviestv
http://www.twitter.com/411music
http://www.twitter.com/411games
http://www.twitter.com/411mma

That's our show, I will be back next week. Also, don't forget 4PC in the Games Zone on Wednesday, and the TWNE After Dark podcast on Wednesday, airing live at around 11 pm EsT on Spreaker.com, posted on 411 shortly thereafter. Plus, don't forget about Co-op Multiplayer, the official 411 Games Zone podcast, on Saturdays at midnight EST.

Here it is, your Moment of Buddy.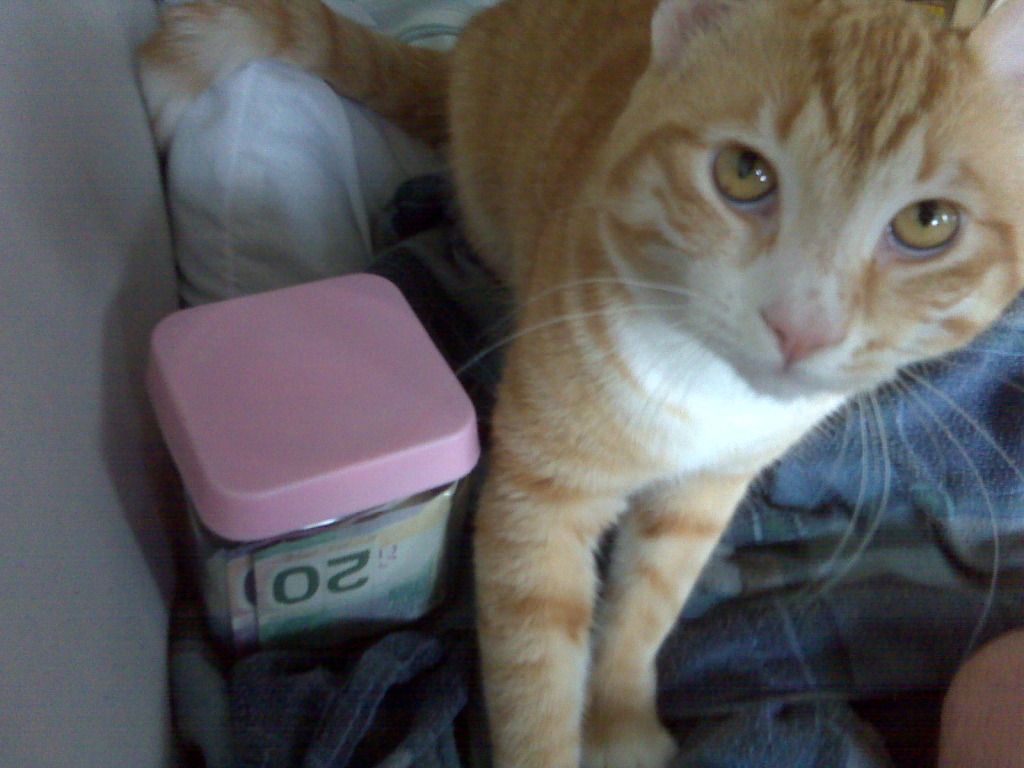 And How Might One
Go About Purchasing One
Of These Slammy Awards?




Have a good one, and always be a fan.


comments powered by