SPOTLIGHTS
411's Wrestler of the Week 12.10.13: Year Nine, Week 35
Posted by Larry Csonka on 12.10.2013

Sin Cara was reborn on Raw, Magnus advanced to the finals of the TNA World Title Tournament, Karl Anderson and Doc Gallows won the NJPW World League tournament and more! But who won 411's Wrestler of the Week? Find out inside!




Welcome to YEAR NINE, WEEK 35 of 411's Wrestler of the Week. A quick overview of the rules to kick things off for us as a reminder…

Each writer chooses FIVE wrestlers (although ties and tag teams are allowed) from any promotion and each wrestler gets a point total attached to that ranking. It looks a little like this…

1st - 5
2nd - 4
3rd - 3
4th - 2
5th - 1

Then we tally up the votes and the official 411 Wrestler of the Week is crowned. But wait, there's more! Each week the top SIX vote getters get a points value for their ranking which looks something like this…

1st - 15
2nd – 12
3rd - 9
4th - 6
5th - 3
6th - 1

...and they go towards the 411 Wrestler of the Year award to be announced each year around WrestleMania. This will be posted every Tuesday (the voting week runs Monday through Sunday). Let's see who wins this week…

---



Larry Csonka
1) Karl Anderson and Doc Gallows
Defeated Togi Makabe & Tomoaki Honma to get to the finals, here they defeated Satoshi Kojima & Hiroyoshi Tenzan to win the New Japan World League tournament. The victory should get them an IWGP Tag Team Title match on the January 4 Tokyo Dome show (essentially New Japan's WrestleMania), against champions Lance Archer & Davey Boy Smith Jr.

2) T-Hawk, EITA & El Flamita: Won a one night tournament, and then defeated BxB Hulk, Cyber Kong & YAMATO to become the new Open the Triangle Gate Champions. The Millenials continue to kick ass.
3) Magnus: Defeated Kurt Angle to advance in the TNA world title tournament.
4) Sin Cara
5) Jeff Hardy


JUSTIN WATRY
1) Randy Orton
There was a lot going on this week in wrestling. Just by going through the top five, I know a lot of guys were left off. In any event, Randy Orton gets the top spot for his contract signing on Raw and exposure on the Blue Brand Friday night. He was all over that show and defeated Bryan to end the night.

2) Daniel Bryan: Defeated Erick Rowan in a fairly decent match Monday night. On Smackdown, he cut a passionate promo about being champion and wrestled WWE Title holder Randy Orton in the main event. Good to be THE BEARD right now!
3) Wade Barrett: I enjoy the Bad News Barrett stuff on the JBL and Cole Show each week. While it is not ideal for a television role (on Raw/Smackdown), Wade is officially back. If anybody can make this thing work, it is him.
4) Sin Cara
5) CM Punk


Ryan Byers
1) Karl Anderson & Doc Gallows
This week saw the culmination of the annual World League tag team tournament in New Japan Pro Wrestling, and, standing tall at the end of it were Karl Anderson and his new partner Luke Gallows, who apparently went to medical school between his WWE and NJPW runs, because they're calling him "Doc" now. This is big for Anderson because he's now won the promotion's major tag tournament an unprecedented third time with a third different partner, and it's big for Gallows because it means he's gotten a significant victory in his first tour of note with the company. Now the duo moves on to the Tokyo Dome on January 4, where they will challenge for the IWPG Tag Team Titles against the Killer Elite Squad of Lance Archer and Davey Boy Smith Jr.

2) Hunico a.k.a. Sin Cara II: I've always thought that the artist formerly known as Hunico was an under-appreciated member of the WWE roster, but now it looks like things have turned around for him, as he's back under his old hood as Sin Cara and appears to be in the role full-time with an unexpected clean victory over Alberto Del Rio.
3) Zack Sabre Jr.: For those who have missed him, Sabre is a very talented independent wrestler from the United Kingdom, and he's been touring with Pro Wrestling NOAH for the past two years. This weekend, he got his biggest career win, taking home the GHC Jr. Heavyweight Tag Titles with partner Yoshinari Ogawa, defeating lightweight legends Jushin Liger and Tiger Mask IV to do it.
4) KENTA
5) Flamita


Jarrod Atkinson
1) CM Punk
Even when he's injured, Punk gives the best performance of the week with his Smackdown match against Dean Ambrose. Punk's heading for a major beat down at TLC, but the individual matches against The Shield members we will probably see before then will be worth watching.

2) Dean Ambrose: It takes two to tango, and Ambrose held his own against Punk this week. I'm not buying the Roman Reigns hype that Vinnie Mac is slowly shoving down our throats, as Ambrose is clearly the member of The Shield that will break out when the group is said and done.
3) Magnus: The writing is on the wall with Magnus advancing to the finals of the TNA Championship Tournament.
4) Hunico
5) Jeff Hardy


MIKE HAMMERLOCK
1) John Cena
No, he didn't have an official match, but he did wrestle, putting Randy Orton through two tables. Unlike Orton, who seems to be getting smaller with every clunky promo and dusty finish, Cena at least has been able to put over the unification match at TLC as a big deal. Truth be told, there isn't a lot of competition for WOTW this week. Nothing earth shattering happened in smaller promotions and the WWE television product had a slow week. What really gets him my top vote, though, is a hidden highlight. Right before giving Orton an Attitude Adjustment through a table, Cena turned to the crowd and gave Orton the classic Evolution thumbs down, recalling one of the most ignominious moments of Orton's career. That's way cool.

2) CM Punk: First off, he bust out a show tune in a promo. Since it was from West Side Story does that mean Punk is going to have a dance fight with the Shield boys? He also put on a solid match with Dean Ambrose. However, the thing that gets him on the list is this week the WWE's main anti-authority figure finally stepped up to take on the Authority. We are officially riding on a road to Wrestlemania.
3) Chris Jericho: Sure, he's on one of his extended breaks. Despite the whole title unification story in the WWE, no one seems to think Jericho merits a mention. Yet he looms over everything the WWE is doing for anyone with a working memory. As John Cena and Randy Orton try to set up something memorable at TLC, it reminds us how epic Jericho's title unification was 12 years ago. In a slow week like this, relevant nostalgia is worth a vote.
4) Natalya
5) RybAxel


Jack McGee
1) Jeff Hardy & Magnus
Both men advanced into the finals of the TNA World Title tournament with victories on Impact last week.

2) Karl Anderson and Doc Gallows: Won the New Japan World League tournament and earned a shot at the IWGP tag team titles.
3) The New Sin Cara: Sin Cara (now played by Hunico) scored a big win on Raw over Alberto Del Rio, and seems to have a new direction.
4) Ryback
5) Curtis Axel


Nick Sellers
1) CM Punk & Dean Ambrose
Punk kicked the week off with a good promo and planted the seed for his forthcoming battles with the Authority, while Ambrose was a key component of yet another solid Shield tag match. Then, they met on Smackdown in a match with some terrific pacing, starting off slowly before building to a red-hot finish. Punk's banged up but even on a night where he isn't 100% he still brings the goods. Roman Reigns might be flavor of the month, but even in defeat Ambrose showed why he'd make a top singles star in his own right. He's got all the potential to be the no#1 heel in the no too distant future if he plays his cards right.

2) Magnus: A fine week for Magnus as he advanced to the TNA title tourney finals with aplomb. I'm totally bias (same home-town in sleepy little Norfolk, England) but I hope he wins the gold. He's grown over the years into a very, very good worker and would deserve such an opportunity if it befell him. Way back in 2005 when he was just 18, I remember seeing him wrestle against Wade Barrett in front of no more than about ten people. To go from that to the TNA World title -whilst not the pinnacle of the profession- would be quite something.
3) John Cena: With only three weeks to build to an Undisputed title match, Cena's Raw promo and resultant brawl with Orton were exactly the spark this renewed rivalry needed. Orton is bland and uninspiring when you give him a microphone, whereas Cena can verbally obliterate all before him. That end segment is what really should've been the go home show for the last Raw/Smackdown before the PPV, not a fortnight beforehand.
4) Jeff Hardy
5) Zack Sabre Jr.


Paul Lapointe
1) Sin Cara
Though not the biggest fan of his work as a "Sports Entertainer" one Sin Cara did do something pretty important to me this week. What was so important to me you may be wondering, well obviously it is that Sin Cara was not Sin Cara. This week gave credence to an athlete that I believe should have been given a chance a long time ago and though I thought he would be given a run as a tag team with Camacho he is once again Sin Cara 2.0. Plus with a renewed interest I believed maybe he and Camacho could have been placed alongside ADR as S. of the Border hooligan sidekicks to liven Rio up to release the staleness I will take any kind of push at this point. Long live Sin Cara!

2) Magnus: TNA is finally trying to make a go for real on an athlete to not take for granted like AJ Styles. Now Dixie has had a hard go for Magnus for quite sometime and though Bobby Roode is the "IT" factor of pro wrestling Magnus is the new "IT" of TNA, or at least he has a chance too that is.
3) Dean Ambrose: The US champ has been aimless for months without a real feud as his reign numbers continue but he did put up a quality effort against the best in the world on Friday (Psst. Tuesday) night. Any reason to give Ambrose direction I give a hardy thumbs up too and a vote for WOTW.
4) Karl Anderson
5) AxBack

---
THE WINNERS~!
Special Mention…Dean Ambrose - 12 Votes


Fifth Place…Doc Gallows - 14 Votes


Fourth Place…CM Punk - 15 Votes


Third Place…Karl Anderson - 16 Votes

Teamed with Doc Gallows to win the New Japan World League tournament…



Second Place…Sin Cara - 18 Votes

Sin Cara has been reborn…



And 411's Wrestler of the Week is…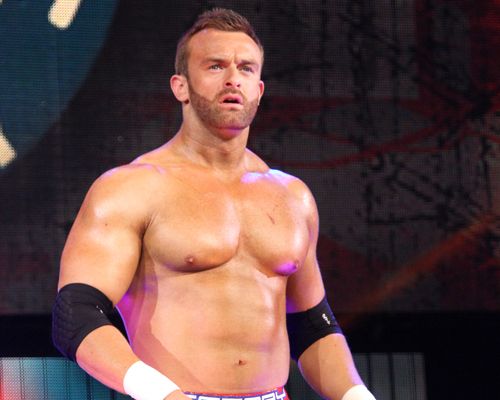 Magnus - 19 Votes

Scored a victory over Kurt Angle in the TNA Title Tournament, and is off to the finals to face Jeff Hardy…




Year-End Standings~!
And here are the standings after week 35…

1. Daniel Bryan - 178pts.

2. Randy Orton - 99pts

3. AJ Styles - 90pts.

4. Roman Reigns - 87pts

5. John Cena - 73pts.

6. Dean Ambrose - 68pts.

7. Cody Rhodes - 64pts.

8. Seth Rollins - 63pts

9. CM Punk - 53pts.

10. Brock Lesnar - 42pts


Kazuchika Okada – 39pts.
Christian - 39pts.
Chris Sabin - 39pts.

Goldust - 37pts

Prince Devitt - 33pts
Curtis Axel - 33pts.

Bray Wyatt - 36pts.

Bobby Roode - 34pts

Ryback - 30pts

Kurt Angle - 28pts.

Mark Henry - 27pts.

Bully Ray - 24pts.

Big E. Langston - 21pts.
Manik - 21pts.

Magnus - 20pts

Tetsuya Naito - 18pts.

Luke Harper - 17pts.
Alberto Del Rio - 17pts.

Hiroshi Tanahashi- 16pts.
Austin Aries - 16pts.
AJ Lee - 16pts.
Damien Sandow - 16pts.

Adam Cole – 15pts.
Big Show - 15pts.
Dolph Ziggler - 15pts.
Kofi Kingston - 15pts.
Kenta Kobashi - 15pts.
Ricochet - 15pts
KENTA - 15pts.
Matt Jackson – 15pts.
Nick Jackson – 15pts.

Erick Rowan - 14pts.

Sin Cara II - 12pts.
Jeff Hardy - 12pts.
Michael Elgin – 12pts.
Kyle O'Reilly – 12pts.

James Raideen - 10pts

Johnny Gargano – 9pts.
Rob Conway – 9pts.
Jimmy Uso - 9pts.
Jey Uso - 9pts.
Rampage Jackson - 9pts.
Mr. Anderson - 9pts.
Abyss - 9pts.
Wade Barrett - 9pts.
The Undertaker - 9pts
Karl Anderson- 9pts.
YAMATO - 9pts.
Jun Akiyama - 9pts.
Tamohiro Ishii - 9pts.
EITA- 9pts.
T-Hawk - 9pts.
Harlem Bravado – 9pts.
Lancelot Bravado – 9pts.

Mikey Nicholls- 7pt
Shane Haste - 7pt
Rob Van Dam - 7pts.
La Sombra – 7 pts.

Akebono - 6pts.
BxB Hulk - 6pts.
Shingo Takagi - 6pts.
Masato Yoshino - 6pts.
Sami Zayne - 6pts.
Fandango - 6pts.
Yoshihiro Takayama - 6pts.
Shelton Benjamin – 6pts.
Jigsaw – 6pts.
The Shard – 6pts.
Robbie E - 6pts
Jessie Godderz - 6pts

Drew Gulak – 4pts.
Jushin Liger - 4pts.
Mickie James - 4pts.

Suwama - 3pts.
Doc Gallows - 3pts.
John Morrison – 3pts.
Dusty Rhodes - 3pts.
Jack Swagger - 3pts.
Tito Ortiz - 3pts.
Sting - 3pts.
Hernandez - 3pts.
Chavo Guerrero - 3pts.
Seita Sanada - 3pts.

Paul Heyman - 2pts

Samoa Joe - 1pt
ODB - 1pt
Tiger Mask IV - 1pt
CIMA - 1pt
Kota Ibushi - 1pt
Katsuhiko Nakajima - 1pt
Alex Shelley - 1pt
Candice LaRae - 1pt
Ethan Page - 1pt
Eddie Kingston – 1pt
El Hijo del Perro Aguayo – 1 pt



Voting began 4.16.13
Year-End Rankings Key:

WWE Contracted Wrestlers are represented in BLUE.

TNA Contracted Wrestlers are represented in GREEN.

ROH Contracted Wrestlers are represented in RED.

US Independent Wrestlers are represented in MAROON.

Japanese Contracted Wrestlers are represented in BLACK.

Mexican Contracted Wrestlers are represented in MAGENTA.

Other International Wrestlers are represented in INDIGO.

---
**PREVIOUS WINNERS**
Year One Winner: Ric Flair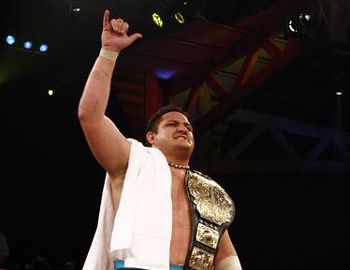 Year Two Winner: Samoa Joe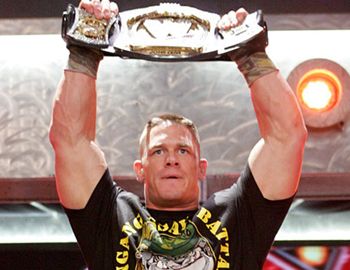 Year Three Winner: John Cena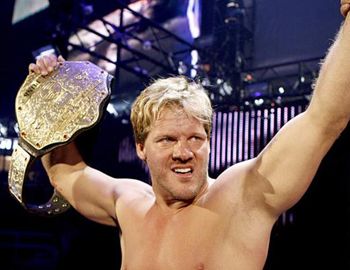 Year Four Winner: Chris Jericho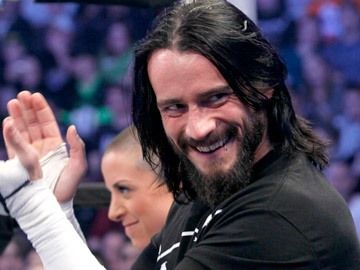 Year Five Winner: CM Punk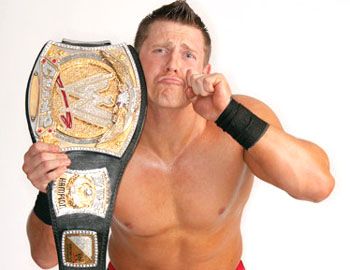 Year Six Winner: The Miz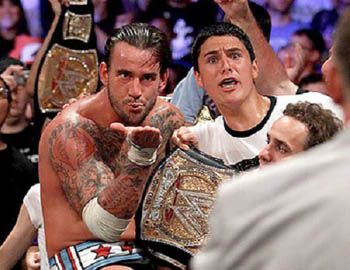 Year Seven Winner: CM Punk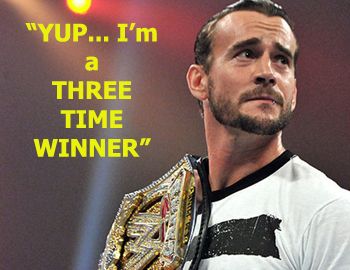 Year Eight Winner: CM Punk
comments powered by