SPOTLIGHTS
Wrestling's 4Rs 12.16.13: TNA Impact & WWE Smackdown Reviewed
Posted by Danny Bennett on 12.16.2013

Austin Aries defeated Chris Sabin to win the X-Division Title, Smackdown had the final build to TLC and more! Wrestling's 4Rs breaks down the Right, the wRong and the Ridiculous of Impact & Smackdown!


How the 4Rs of wRestling Work!
Here is a quick explanation of the 4R's. The column will run TWO times a week. We will group our feelings on the shows in various categories: The Right, the wRong and the Ridiculous. The Right is stuff that worked very well: a great promo, a great match and so on. PuRgatoRy is a section between the right and wrong. It shows equal traits from both sides that cannot be ignored and needs discussed. It is not a bad place per say, as things can get remedied or go the wrong way the very next week. The wRong is what it sounds like: bad matches, bad or boring promos and so on. The Ridiculous is stuff that had no right on TV: Stupid angles and so on. And there is always a possibility of a 5th R, which is as bad as they come. This column is supposed to be analytical, and at the right time very critical of the shows, it was the whole reason it was created. This is not a "mark" column, nor a "smark" column, our goal is to analyze the show from many different fronts, reward the good and call out the bad. We will not apologize for our opinions, they are as they are, whether positive or negative.
---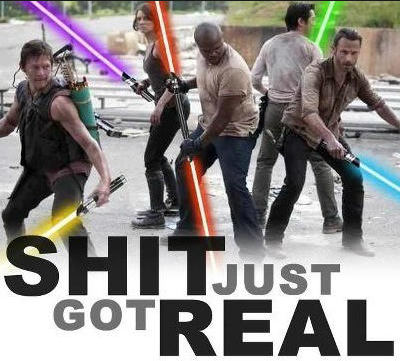 Impact 12.12.13:
By: Danny Bennett
QUICK MATCH RESULTS:
Joseph Park and Eric Young defeated Christopher Daniels and Kazarian in 5:45. **

Austin Aries defeated Chris Sabin to win the X Division Title in 6:15.***

Feast or Fired: EC3, Zema Ion, Chavo Guerrero, and Gunner won briefcases.**3/4

ROLLING CHART: TNA MATCH OF THE NIGHT
How things Work - Each week one match is decided match of the night, the participants of that match are each awarded points (1=Impact, 2 =Impact Special, 5=PPV) the top five are listed on a rolling chart beginning 10.03.13

1. (Tie) Bobby Roode (9 Points), Kurt Angle (9 Points)

2. Chris Sabin (4 Points)

3. (Tie) Jeff Hardy (3 Points), Austin Aries (3 Points), James Storm (3 Points), Magnus (3 Points)

4. Bully Ray (2 Points)

5. (Tie) Manik (1 Point), Gunner (1 Point), Kazarian (1 point), Christopher Daniels (1 Point), Kenny King (1 Point), AJ Styles (1 Point)


Tube IT! (Matches worth a check out as of 10/03/13)

Bobby Roode vs. Kurt Angle .****1/4 (10/20/13)

James Storm vs. Bobby Roode - Florida Deathmatch **** (11/21/13)

Jeff Hardy vs. Chris Sabin - Full Metal Mayhem ***3/4 (11/07/13)

Bully Ray vs. Mr. Anderson - No DQ ***3/4 (11/21/13)

Kurt Angle vs. Austin Aries - Submission Match ***3/4 (11/14/13)

A.J. Styles vs. Bully Ray ***1/2 (10/20/13)

Bobby Roode vs. Kurt Angle ***1/2 (10/31/13)

Chris Sabin vs. Manik vs. Jeff Hardy vs. Samoa Joe vs. Austin Aries in an Ultimate X match ***1/2 (10/20/13)

Austin Aries vs. Jeff Hardy ***1/2 (10/10/13)

Team Angle vs. Team Roode -Elimination Tag ***1/2 (11/28/13)


THE RIGHT:
He did warn you Ken: Bully Ray returned to impact this week, by blindsiding Mr. Anderson while making his entrance to the feast or fired match, Bully leveled him with a piledriver on the stage and then cut a awesome creepy monologue talking about good and evil, recited from a motley crue song. The image of Bully lurking in the shadows made this segment great and I love the thought of him after Ken in revenge , even though I had hoped he has a longer break, I like the character change, and hope he drops some bulk and grows his beard to really sell his despair. I didn't like Ken bringing up Aces and Eights at the start of his promo as it made it feel that he brought on the ass whipping himself, I doubt the piledriver will keep Ken out long but he needs to stay off TV at least two weeks to sell it.

Angle Flips: The Evening kicked off with Angle furious that Roode cost him the world title last week, logically he wanted to fight him. Roode came out and said he can beat Angle whenever he wants. Angle guaranteed he would not loose again. the two settled on a 2/3 falls match next week, which should be amazing. I like how this was set up and the intensity from both men , really good opening.

Joseph Park is Abyss?!?! : The tag match this week tied up a couple of loose ends. The story of Young trying to fire up Park leading to him busting him open with right hands to draw out the monster. Park dominated from then on and got the pin, Following the match Young announced that he had deduced that Park is Abyss , Park denied it and looked on with a confused bloody stare, this story has gotten a lot better now that it's getting wrapped up much like the Aces and Eights one previous

EC3 meets the Icon: EC3 issued his weekly challenge this time to Jeremy Borash drawing out Sting in a confrontation that I had been anticipating for weeks and it did not disappoint. Both men's interplay was good and the crowd popped at the face off, for a guy that only debuted 2 months ago EC3 is doing a damn good job , and to his credit Sting is doing the right thing working with younger talents. Things ended with EC3 putting himself in feast or fired in order to avoid facing Sting.

Feast or Fired: This match got a lot of shit from different people, including Armando Estrada via twitter, I'll say this it is similar concept as Money in the bank but with an extra three cases , it does offer a lot more scope for the roster , guys like Fernum and Barnes each got a chance to shine and I like how the different dynamics played a part in the match. EC3 retrieved the first case which I think will be the world title case, followed by Zema Ion who I think will hold the X division case, Chavo got the third, which I think will be the pink slip and finally Gunner screwed over James Storm and got the last case for I assume the tag team case. I really liked how this match allowed guys like curry man and EC3 work with their characters


puRgatoRy:
When it Rayne's it pours: This week we saw the return of Madison Rayne after her recent pregnancy and ambushed Gail Kim, turning herself face for the first time I can recall. I like bringing back familiar stars

Dixieland the match: Dixie came out to announce next week's tournament finals between Magnus and Hardy and promoted the Dixieland stipulation a cage/ladder hybrid. The winner also receives an opportunity to live the high life alongside Carter. Hardy cut a decent promo and Magnus was really good in his retort proclaiming his respect for him. I reserve judgment on the Dixieland stipulation , but it does sound way to complicated and overbooked for my liking. At the end of the show Hardy met with Dixie in a restaurant in a moment, which shocked me and set the seeds for next week, I still predict a Magnus turn.
 

THE wRong:
Aries bags the belt: Even though the match was highly entertaining and the match of the week, The fact remains that , this match wasn't advertised or have much build up, and to have a throwaway title switch so soon after Sabin won the belt and if I'm right this is his first on screen defense. I really would like these guys to feud but not if the belt is going to be de valued along the way.


THE RIDICULOUS:
On the midnight train to Georgia: This week by order of Dixie Carter , Rockstar Spud was dispatched to Georgia to find and retrieve the world title from AJ Styles, the saga was a show long thread and featured Spud trying to find AJ in a bar, performing karaoke and eventually walking into AJ's house and then running away when confronted, This whole segment was an entire waste of time and utterly ridiculous, featuring some of the most cringe worthy moments I've seen in a while and really bad attempts at comedy. Spud was castrated here, ordering ladyboy chasers, wearing a ridiculous rainbow bowtie and running from AJ. This is absolutely the reason people get down about TNA and I can't blame them for this.



The 411:


I think this show felt a little like filler but was still a fun and entertaining show overall. I must say that I enjoyed the feast or fired match and the show addressed a lot of issues such as Joseph Park and Gail Kim's storylines. I am looking forward to next week's Final Resolution Special and think it will deliver the goods

Show Rating: 6.9

As a reminder, I will be going by the 411 scale…

0 - 0.9: Torture
1 - 1.9: Extremely Horrendous
2 - 2.9: Very Bad
3 - 3.9: Bad
4 - 4.9: Poor
5 - 5.9: Not So Good
6 - 6.9: Average
7 - 7.9: Good
8 - 8.9:Very Good
9 - 9.9: Amazing
10: Virtually Perfect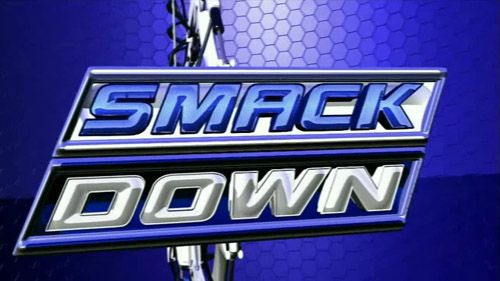 Smackdown 12.13.13
By: Danny Bennett
QUICK MATCH RESULTS:
Daniel Bryan defeated Erik Rowan by DQ at 3:09. **

The Real Americans defeated The Rhodes Brothers at 10:07. ***1/4

Mark Henry defeated Damien Sandow via count out at 1:19. 1/2*

AJ and Tamina defeated The Bella Twins at 2:51.*

Rollins and Reigns defeated The Usos at 11:42 ***1/2 (match of the night)

Big Show defeated Ryback at 1:32. *


THE RIGHT:
What If All Companies Hired Like The Wyatts? : Well, Daniel Bryan is approaching the ring for a match. Good way to start. And here's the Wyatts. Oh, SmackDown. Erick Rowan will be stepping up to the plate, meaning that if Daniel loses he's getting dragged out to a parking lot again. Rowan immediately takes the roughneck offense to Mr. Slammy. A charge to the corner allows Rowan's face to meet Bryan's boot, and Bryan hits a dropkick from the second rope and starts Hulking Up, hitting his volley of kicks before knocking Harper off the apron and diving out onto him before low-bridging Rowan. He tries to dive out again, but Bray grabs his feet, tripping him. The referee sees it, which pretty much makes him a superhero in terms of WWE referees, and calls for the DQ. Far too short, but there was nothing to dislike about the content that was there. Not much else to say, other than to question why the ref doesn't use his supervision to spy on the Divas. Harper and Rowan immediately come in for the assault, but Bryan ducks and dives, before sliding out of the ring and nailing Bray with a CenaSlayer! (and yes, I'm calling it the CenaSlayer).

Santa: The Biggest Border-Hopper Of Them All: Back from break, the Real Americans race to the ring, and when Cesaro hurls his flag, it hits the championships hoisted above the ring. SUBTEXT. Facing them are the tag team champions, but they wait for Zeb to make a hate speech, because the Rhodes's were raised by a Texan and taught to listen whilst bigotry is spouted. The crux of the speech is that Zeb hates Santa, so he'll be getting visited thrice by ghosts on Christmas Eve. Goldust and Cesaro lock up, with Goldust hitting a shoulder tackle and an armdrag before tagging in Cody. Cody misses a Disaster Kick; Cesaro tries to hit the Cesaro Swing, but Goldust interferes; Goldust is thrown out of the ring and Cody hits the Disaster Kick this time. Swagger breaks up the pin, tries to toss Cody and is tossed out himself, before Cesaro is thrown out onto Swagger. Cody splashes onto Jack on the outside from the top rope and goes up for a moonsault on Cesaro, now in the ring. Swagger interferes, which provides Cesaro with the kairos (HAH) he needs; he yanks Rhodes off the top rope, right into an Uppercut for the three! The last segment of that match was what I adore in tag matches: reversals and guys coming out of nowhere to change the content. Could have gone on longer, and I wish it had, but very good.

Cena Promo: Well, here comes John Cena. We get yet another guarantee of one champion, and repeated promises shouldn't make me this skeptical. John builds up the match, which would be a whole lot easier if it was going to take place at WrestleMania rather than a show that UK viewers are getting for free. Cena then remembers when he and Orton were friends and I get Batista flashing up in my head for some reason…Cena says that Orton doesn't like to be hit too much. So then why did he become a wrestler? Cena says that he'll keep going, whereas Orton will take the easy way out because he hasn't got the nuts. John ends by saying that the champ is here and leaves. Good promo: simple and to the point.

Dean Ambrose Discusses Santa Claus And Spontaneous Combustion: We revisit the Shield attacking Punk, and speak of the devil and they will appear. The Shield are coming down the ramp as Rollins and Reigns get set to take on the Usos. Did Seth just use the ring-entrance animation from WWE SmackDown 4: Shut Your Mouth? Back from a brief break, Dean's on the mic again: I appreciate this decision. Wow, the Usos are loud tonight, and I love the new shirts Seth signals for the Go 2 Sleep, but turns it into a way to set up Jey for the spear from Reigns for the three. Great match, just great. The Shield continue to impress, like they have from day one. The Usos also were a treat to watch and the crowd really rallies behind these guys; I could definitely see them carrying the tag titles soon CM Punk interrupts to broadcast from the Shield's usual hangout spot in the basement (again, the Wyatts are just out of shot, wondering where Reigns and Rollins are and why Dean looks so scruffy today). Punk says that if he's going down, the Shield's going down with him. He says to Believe in the Best in the World.



puRgatoRy:
TLC Package: We get a promo package for the Unification Match this Sunday, which I thought was a rather wonderful advert, even for something I'm not wild about seeing. The rivalry actually makes sense; I just wish Orton looked like he had a hope in hell against Cena. That's my main problem with how Cena is presented: everyone he faces is instantly less of a threat because they're facing John Cena. Bryan and Punk are the last two guys to face him when I remember actually thinking 'Cena could genuinely lose'. Orton just does not evoke that,

Sandow Used Run. 'Can't Escape!' Sandow Used Run. 'Got Away Safely!' Sexual Chocolate is in the ring and Big E Langston is on commentary. Damien Sandow approaches the ring to get dismembered. The ref starts the count and Sandow is smart enough to realize that fighting the World's Strongest Man is a poor decision. Henry wins by count-out. Nothing here I can comment on, really. Post-match, Langston shoves Sandow back into the ring to meet his maker (that is not to imply that Sandow was once a disembodied hand). Henry throws Sandow into Langston, which Langston blames Sandow for. Well, like you'd argue.


THE wRong:
It's Not About Total Divas on Sunday': Lies Natalya Says Back from the adverts, AJ Lee is skipping, Tamina is pouty, the Bellas are irrelevant and Natalya's on commentary. That about sums it up. The Bellas throw the Snukette out, but AJ locks the Black Widow into Brie and makes her tap, which thankfully shuts Natalya up. Not because I have enmity towards Natalya, but because I have a terrible headache and her voice is…unhelpful. That match was just okay. I think that Tamina could be more of a bulldozer, but it's nice to see AJ get a pin considering she's holding up her end of a feud between her and the cast of Total Divas.

Ryback Regrets Losing Paul Heyman Right About…Now Big Show will be taking on Ryback here, and we are shown the Fatal Four-Way tag match for the titles this Sunday. Big Show immediately knocks down Ryback, slapping him across the pecs multiple times. Ryback fights back, but gets clotheslined and squashed into the corner…before Ryback spinebusters him to the mat, pulling down the straps. Ryback then goes for the Meathook, gets Chokeslammed…and that's it. Can we decide what to do with Ryback? Please? This match had very little to it at all


THE RIDICULOUS:
Knocking Out Kofi: The Newest WWE Trend Alberto gets to the ring; Kofi nearly gets to the ring before Miz jumps him and hits the Skull-Crushing Finale. Apparently the superstars are as bored with Kingston wrestling everyone as…everyone.



The 411:


This show bounced around a lot. Several portions seem rushed, and I don't see why we needed a Sin Cara match recap with all of the RAW stuff there was already. I'm entirely not sold on the Unification Match, but considering it's had one month's build and one competitor's character is, in essence, 'grizzling bitch', I don't see how that's my fault. The tag matches, however, brought the show back up to what I will generously call a seven.

Show Rating: 7.0

As a reminder, I will be going by the 411 scale…

0 - 0.9: Torture
1 - 1.9: Extremely Horrendous
2 - 2.9: Very Bad
3 - 3.9: Bad
4 - 4.9: Poor
5 - 5.9: Not So Good
6 - 6.9: Average
7 - 7.9: Good
8 - 8.9:Very Good
9 - 9.9: Amazing
10: Virtually Perfect

Have you checked out the Csonka Podcasting Network? If you haven't, you should We run anywhere from 15-20 shows a month, discussing pro wrestling, the world of MMA, the NBA, general sports, popular TV series of the past, bad movies, battle rap, interviews, MMA & Wrestling conference calls and more! Around 10 different personalities take part in the various shows, which all have a different feel; so you'll likely find something you like. All of the broadcasts are free, so go ahead and give a show a try and share the link with your friends on the Twitter Machine and other social media outlets! Running since May of 2011, there are currently over 400 shows in the archive for you to listen to.






The 846th edition is over…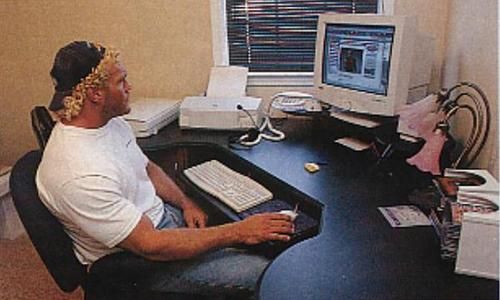 Sid Vicious… dirt sheet writer…
http://www.twitter.com/411wrestling
http://www.twitter.com/411moviestv
http://www.twitter.com/411music
http://www.twitter.com/411games
http://www.twitter.com/411mma
comments powered by