SPOTLIGHTS
411's Wrestler of the Week 12.17.13: Year Nine, Week 36
Posted by Larry Csonka on 12.17.2013

Randy Orton won the Undisputed WWE World Title, Austin Aires won the TNA X-Division Title, Tomasso Ciampa won the ROH TV Title and more! But who won 411's Wrestler of the Week? Find out inside!




Welcome to YEAR NINE, WEEK 36 of 411's Wrestler of the Week. A quick overview of the rules to kick things off for us as a reminder…

Each writer chooses FIVE wrestlers (although ties and tag teams are allowed) from any promotion and each wrestler gets a point total attached to that ranking. It looks a little like this…

1st - 5
2nd - 4
3rd - 3
4th - 2
5th - 1

Then we tally up the votes and the official 411 Wrestler of the Week is crowned. But wait, there's more! Each week the top SIX vote getters get a points value for their ranking which looks something like this…

1st - 15
2nd – 12
3rd - 9
4th - 6
5th - 3
6th - 1

...and they go towards the 411 Wrestler of the Year award to be announced each year around WrestleMania. This will be posted every Tuesday (the voting week runs Monday through Sunday). Let's see who wins this week…

---



Larry Csonka
1) Randy Orton
Randy Orton defeated his rival John Cena at the TLC PPV, and is now the new Undisputed WWE Unified World Champion of The Mega-verse. WWE hyped it up to be the biggest match of all time, and while the build was too quick and the match not nearly as epic as they wanted you to believe, as far as the WOTW voting goes, it was the biggest happening of the week. Randy Orton is "the guy"…. Brother!

2) Cody Rhodes and Goldust: Retained the WWE Tag Team Titles at the TLC PPV in a four way elimination match. The brothers continue to hold onto the titles and continue to be a feel good story for the year.
3) Austin Aries: Defeated Chris Sabin on Impact to win the X-Division Title.
4) Tomasso Ciampa
5) CM Punk


JUSTIN WATRY
1) Randy Orton
Not that this thing has any credibility to start with, but he should be the unanimous number one choice here. Nothing further.

2) CM Punk: Just by going through the card and WWE story line, you have to think Punk is in a great spot. Either he gets a title match at the Royal Rumble pay-per-view or wins the 30 man match next month to earn a championship match come WrestleMania XXX. Winning over The Shield was the start to reclaiming the top prize in this industry.
3) AJ Lee: Keeps her title for one more PPV despite all the rumors and speculation suggesting otherwise. Her quest to becoming the longest reigning Divas Champion ever continues...
4) Bray Wyatt
5) John Cena


MIKE HAMMERLOCK
1) Randy Orton
There's big weeks and then there's what Randy Orton did this week. The magnitude of this win is off the charts. When you first see a match sometimes it takes a while for the story it told to kick in. I think Orton-Cena is a perfect example. Orton won that match on desire. He wanted it more than Cena. Orton was the guy constantly setting up the ladders and going for the belts. Cena put him through three tables and every time Orton dragged himself up to stop Cena from winning. Cena was hanging in the air with the belts in his grasp and Orton beat him down with a chair. When Cena found a way around the handcuff trap (nice throwback to their Breaking Point 2009 "I Quit" match) and used the turnbuckle to pound Orton off the ladder, Orton got up again, grabbed the ropes and yanked Cena headfirst into a table. DESIRE. At TLC Randy Orton flipped the script on John Cena. When it came time to reach down for everything they had, Orton had more.

2) CM Punk: Beating the Shield would get a team of three wrestlers on this list. When one guy does it, wow. It was nice the win didn't come because of open hostility between the Shield boys. Interesting they were far less willing to ignore standard tag rules in this match than normal. Anyway, Punk's now looming as the favorite to challenge for the unified title after the Orton-Cena rematch at Royal Rumble (because Cena's still got to have a rematch clause even if his title is dead).
3) The Rhodes Brothers: It is so cool how tag team wrestling matters again in the WWE. Goldust was an absolute workhorse during the four-way match at TLC and the end sequence between Cody Rhodes and Rey Mysterio was wrestling gold.
4) Austin Aries
5) Adam Cole


Ryan Byers
1) Randy Orton
I honestly went back and forth on whether to put Orton in my number one slot this week. Some people would say doing so should be a no-brainer, as he had the biggest kayfabe accomplishment of the week by miles, but I've always preferred to take a look at what things mean in real world terms, and frankly I don't see this title win by Orton as "making history" or advancing his career in any significant way, particularly if you look at what happened the last time WWE unified its two world championships twelve years ago. (An event so historic that they company largely got away with forgetting it ever happened as part of the build to this match.) However, ultimately I decided to go ahead and give Orton the nod because, even though this unification may be no more important long term than the unification by Chris Jericho, it's at least being pushed as a major event now, which means it has the potential to go down in the record books as something significant . . . plus it's something that Orton will always be able to hold over the head of his "generational rival," John Cena.

2) Kazuchika Okada: This week, Japanese sports publication Tokyo Sports released its annual professional wrestling awards, which are chosen by having a group of legitimate sportswriters vote on the best of pro wrestling for the year. The paper's Most Valuable Player award went to current IWGP Heavyweight Champion Kazuchika Okada. This is the second consecutive year Okada has won the award, the second time there has been a back-to-back recipient since the mid-1980s. Also, multi-time winners of the award are fairly rare, with the achievement largely having been reserved for the likes of legends such as Antonio Inoki and Jumbo Tsuruta.
3) Kenou: This talented Japanese indy wrestler retained the top title in his home base of Michinoku Pro in the main event of a fairly significant show for the promotion, and then immediately got on the microphone and vacated the championship, announcing that he is leaving the company to join the roster of Pro Wrestling NOAH. I'm interested to see where his career goes from here.
4) Ultimo Dragon
5) Yuko Miyamoto & Isami Kodaka


TJ Hawke
1) Randy Orton
For the first time since 2002, the WWE only has one world champion. It was a long time coming, and there is no questioning the kayfabe significance of it.

2) Tommaso Ciampa: Ciampa won the ROH Television Championship.
3) "Sick" Nick Mondo: The deathmatch legend returned to wrestling for the first time in a decade at CZW's annual Cage of Death.
4) Austin Aries
5) The Young Bucks


Greg DeMarco
1) Randy Orton
Not voting Randy Orton #1 here is like purposely leaving Jameis Winston off of your Heisman Ballot. He achieved one of the biggest WWE accomplishments, unifying the WWE and World Heavyweight Championships. Only he and Chris Jericho share that distinction. I don't care what you think of the man or the participants in the match—or the current booking and figurehead regime. This is a significant accomplishment, and was done in clean fashion.

2) CM Punk: CM Punk defeated The Shield—wrestling's most prominent trio in quite a long time—in a handicap match. He was actually in control for a good portion of the match, despite his victory happening thanks to an "errant" Roman Reigns spear. Don't be surprised if CM Punk walks out of January's Royal Rumble as Randy Orton's WrestleMania XXX challenger.
3) Tommaso Ciampa: Ciampa scored his most significant singles win in his career to date on Saturday, winning the Ring of Honor World Television Championship over Matt Taven (the company's longest reigning TV champion to date). In my opinion, this will not be the highest honor (no pun intended) Ciampa will reach in ROH.
4) Austin Aries
5) Chris Hero


James Wright
1) Randy Orton
Say what you will about the shortness of the build or the wrong men being in this match, but the WWE did manage to make this thing feel like a big deal, and in years to come it will be referenced as such and Orton's win will indeed matter. Just look at the match where Jericho 'beat the Rock and Stone Cold in the same night' it really isn't that impressive at all since he was a chicken shit heel and took the cheapest of victories, and yet how is it remembered now? As a massive accomplishment. While I'm not sure if we can really call Orton 'the face of the WWE', this victory could actually be the tipping point in his career to have him remembered over Cena as the biggest superstar of the last ten years.

2) The Rhodes Brothers: Managed to keep their tag team titles against three other teams in an elimination tag match. I am glad the tag division is at the point now where we can have these multi-team matches as in my opinion they really do help fill out PPV cards and that is something the WWE is in desperate need of at the moment.
3) AJ Lee: I honestly didn't see AJ walking out with the belt at TLC and in doing so she has put herself in prime position to become the longest reigning Divas champion in history so far, which might not mean as much as it could, but at a time of relative lows in televised women's wrestling, AJ Lee is a bright light shining through.
4) CM Punk
5) Austin Aries


Paul Lapointe
1) Randy Orton
Well your NEW and according to the WWE anyhow first and only UNDISPUTED, UNIFIED, WHATEVER the WWE wants us to believe champion! Well better luck next time Mr. Y2J.

2) The Rhodes Clan: The highlight of the TLC PPV was these' Boys title defense in a fatal four-way elimination match. I actually bit on a few near falls at the end there so good on them. The WWE tag division is revving up into high gear and come January should be ready to explode.
3) CM Punk: Managed to single handily defeat a team of 3 men by himself. Outside of that it was a team of men that could not be beat by next to any combination of WWE athletes in the last year.
4) Austin Aries
5) Tommasso Ciampa


Jack McGee
1) Randy Orton
At Sunday's TLC PPV, Randy Orton defeated John Cena in a TLC match to become the Undisputed/Unified WWE World Heavyweight Champion. While not the epic encounter they tried to hype it to be, it was a good main event, which Orton won cleanly to secure the title. It was easily the biggest accomplishment of the week.

2) Austin Aries: Defeated Chris Sabin on Impact to become the new TNA X-Division Champion.
3) Big E. Langston: Defeated Damien Sandow to retain the WWE IC Title at the TLC PPV.
4) CM Punk
5) Cody Rhodes and Goldust


Daniel Wilcox
1) Randy Orton
I'm in agreement with Byers here in the sense that this victory probably won't be all that significant in the advancement of Randy Orton's career and his overall list of achievements, but i feel it should be a general rule that if you beat John Cena clean, you automatically win maximum points in Wrestler of the Week. I'm guessing, but I presume Orton is the only guy not named Daniel Bryan to accomplish that this year. And just to put the cat amongst the pigeons, should we have predicted this outcome as soon as WWE made those recent amendments to the Wellness Policy?

2) CM Punk: Thanks to some good long-term booking (shock, horror!) we are still at a point where beating the Shield still means something, so for Punk to beat them in a 3-on-1 Handicap match, one has to assume that big plans are in place for Punk in the next coming months, presumably either an immediate title program or a Royal Rumble win. And I know we're all predicting some combination of Punk/Triple H/Bryan/Michaels, but would anyone really be opposed to Orton/Cena/Bryan/Punk around Mania time?
3) AJ Lee: Her name was all over the wrestling media this weekend, and despite all the online speculation, AJ Lee retained her title at TLC in a fun Divas match and one has to assume that with Total Divas over for now, that title is safe around her gorgeous waist for the time being.
4) John Cena/Daniel Bryan
5) Bray Wyatt


Jarrod Atkinson
1) Randy Orton
No matter how anticlimactic the ending of last night's TLC PPV was, Randy Orton stands tall as the WWE World Heavyweight Champion. This has only happened once before, so I don't see any reason why anyone could not give Orton the top vote this week.

2) Adam Cole: Cole defended the Ring of Honor World Championship the weekend in a triple threat match with a little help from his friend Matt Hardy and looks to be entering into a program with the returning Chris Hero.
3) Austin Aries: Aries adds yet another X Division title reign to his resume and continues to shine in any storyline he is involved in.
4) CM Punk
5) Wyatt Family

---
THE WINNERS~!
Special Mention…AJ Lee - 9 Votes


Fifth Place…Tomasso Ciampa - 10 Votes


Fourth Place…Cody Rhodes and Goldust - 16 Votes


Third Place…Austin Aries - 19 Votes

Your new TNA X-Division Champion!



Second Place…CM Punk - 26 Votes

Defeated the Shield at TLC and looks to be on a collision course with the Authority…



And 411's Wrestler of the Week is…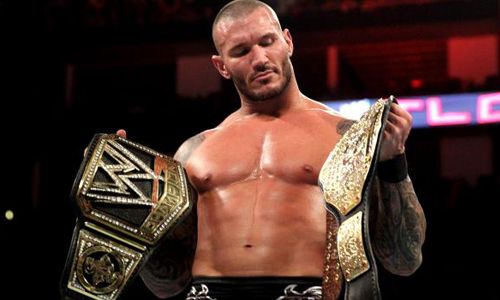 Randy Orton - 55 Votes

Your new Undisputed WWE World Champion!




Year-End Standings~!
And here are the standings after week 36…

1. Daniel Bryan - 178pts.

2. Randy Orton - 114pts

3. AJ Styles - 90pts.

4. Roman Reigns - 87pts

5. John Cena - 73pts.

6. Cody Rhodes - 70pts.

7. Dean Ambrose - 68pts.

8. CM Punk - 65pts.

9. Seth Rollins - 63pts

10. Goldust - 43pts


Brock Lesnar - 42pts

Kazuchika Okada – 39pts.
Christian - 39pts.
Chris Sabin - 39pts.

Prince Devitt - 33pts
Curtis Axel - 33pts.

Bray Wyatt - 36pts.

Bobby Roode - 34pts

Ryback - 30pts

Kurt Angle - 28pts.

Mark Henry - 27pts.

Austin Aries - 25pts.

Bully Ray - 24pts.

Big E. Langston - 21pts.
Manik - 21pts.

Magnus - 20pts

Tetsuya Naito - 18pts.

AJ Lee - 17pts.
Luke Harper - 17pts.
Alberto Del Rio - 17pts.

Hiroshi Tanahashi- 16pts.
Damien Sandow - 16pts.

Adam Cole – 15pts.
Big Show - 15pts.
Dolph Ziggler - 15pts.
Kofi Kingston - 15pts.
Kenta Kobashi - 15pts.
Ricochet - 15pts
KENTA - 15pts.
Matt Jackson – 15pts.
Nick Jackson – 15pts.

Erick Rowan - 14pts.

Sin Cara II - 12pts.
Jeff Hardy - 12pts.
Michael Elgin – 12pts.
Kyle O'Reilly – 12pts.

James Raideen - 10pts

Johnny Gargano – 9pts.
Rob Conway – 9pts.
Jimmy Uso - 9pts.
Jey Uso - 9pts.
Rampage Jackson - 9pts.
Mr. Anderson - 9pts.
Abyss - 9pts.
Wade Barrett - 9pts.
The Undertaker - 9pts
Karl Anderson- 9pts.
YAMATO - 9pts.
Jun Akiyama - 9pts.
Tamohiro Ishii - 9pts.
EITA- 9pts.
T-Hawk - 9pts.
Harlem Bravado – 9pts.
Lancelot Bravado – 9pts.

Mikey Nicholls- 7pt
Shane Haste - 7pt
Rob Van Dam - 7pts.
La Sombra – 7 pts.

Akebono - 6pts.
BxB Hulk - 6pts.
Shingo Takagi - 6pts.
Masato Yoshino - 6pts.
Sami Zayne - 6pts.
Fandango - 6pts.
Yoshihiro Takayama - 6pts.
Shelton Benjamin – 6pts.
Jigsaw – 6pts.
The Shard – 6pts.
Robbie E - 6pts
Jessie Godderz - 6pts

Drew Gulak – 4pts.
Jushin Liger - 4pts.
Mickie James - 4pts.

Suwama - 3pts.
Doc Gallows - 3pts.
John Morrison – 3pts.
Dusty Rhodes - 3pts.
Jack Swagger - 3pts.
Tito Ortiz - 3pts.
Sting - 3pts.
Hernandez - 3pts.
Chavo Guerrero - 3pts.
Seita Sanada - 3pts.
Tomasso Ciampa – 3pts.

Paul Heyman - 2pts

Samoa Joe - 1pt
ODB - 1pt
Tiger Mask IV - 1pt
CIMA - 1pt
Kota Ibushi - 1pt
Katsuhiko Nakajima - 1pt
Alex Shelley - 1pt
Candice LaRae - 1pt
Ethan Page - 1pt
Eddie Kingston – 1pt
El Hijo del Perro Aguayo – 1 pt



Voting began 4.16.13
Year-End Rankings Key:

WWE Contracted Wrestlers are represented in BLUE.

TNA Contracted Wrestlers are represented in GREEN.

ROH Contracted Wrestlers are represented in RED.

US Independent Wrestlers are represented in MAROON.

Japanese Contracted Wrestlers are represented in BLACK.

Mexican Contracted Wrestlers are represented in MAGENTA.

Other International Wrestlers are represented in INDIGO.

---
**PREVIOUS WINNERS**
Year One Winner: Ric Flair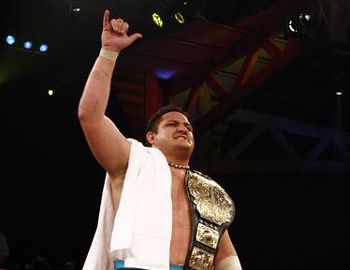 Year Two Winner: Samoa Joe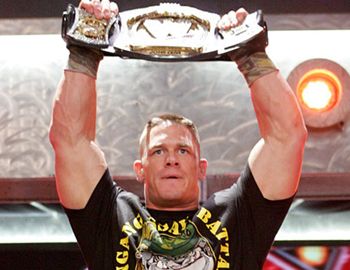 Year Three Winner: John Cena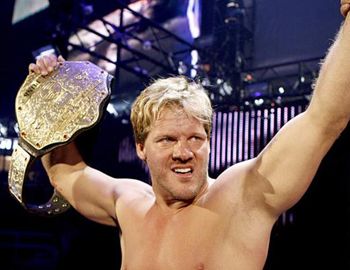 Year Four Winner: Chris Jericho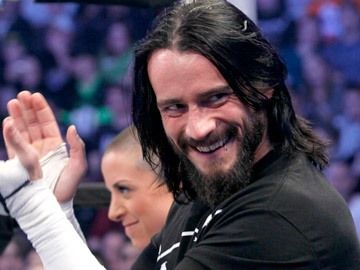 Year Five Winner: CM Punk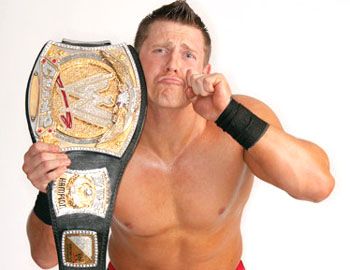 Year Six Winner: The Miz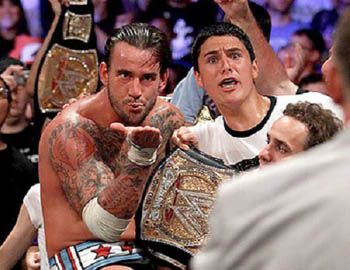 Year Seven Winner: CM Punk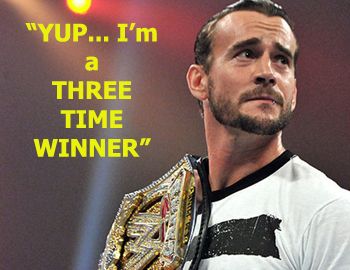 Year Eight Winner: CM Punk
comments powered by