SPOTLIGHTS
The 411 Wrestling Top 5 1.01.14: Week 249 – The Top 5 Most Important Events of 2013
Posted by Larry Csonka on 01.01.2014

From WWE unifying the World titles and Hulk Hogan leaving TNA to the creation of the WWE Performance Center, the success of Total Divas and more, the 411 staff shares their top 5 most important events from 2013!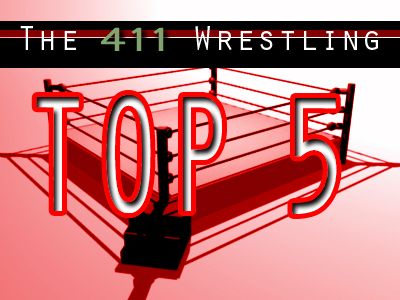 Hello everyone and welcome to 411 Wrestling's Top 5 List. We take a topic each week and all the writers here on 411 wrestling will have the ability to give us their Top 5 on said topic, plus up to three honorable mentions.

So, onto this week's topic…



The Top 5 Most Important Events of 2013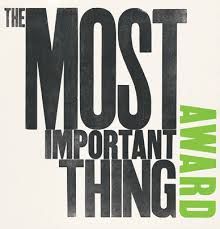 What were the most important events in the world of wrestling in 2013?




DINO ZUCCONI
Mine are basically TNA/WWE items because that's what I watch, and I got into lucha a little too late to pretend that I know what the big stories in 2013 were. 2014, though, may be all CMLL items if we're lucky!

5. The Rock ends CM Punk's semi-historic WWE Title reign - CM Punk ruled from November of 2011 until the 2013 Royal Rumble, where he finally lost the belt to The Rock. Important not only because it allowed a cherry on top of Rock's return, but it also ended the longest WWE Title reign of "the modern era" (and really, it only pales when placed next to Bruno, Backlund, and Hogan's first reign). Sure, it's entirely kayfabe, but I'd argue that the ending of a long championship reign is still important. That IS still real to me, damn it.

4. TNA returns to Orlando - A bit of a bummer, as I personally enjoyed them not playing host to The Worst Fans in the World, and instead spreading their wings to fly. Sadly, the money was not being made, and they're now back in Orlando. TNA's decision to return to the home base was still an important event because it showed, oddly enough, that the people running TNA actually DO care about making money, and want to preserve the company. Only a promoter who doesn't care anymore would've run TNA into the ground on the road where they weren't making ends meet. Hopefully this is only for a little while, and they can try again later.

3. Total Divas - WWE getting a show on the E Network is, at least somewhat, big. A full on "reality" show devoted to the women in WWE? The trickle down effect of the show has been instantly felt- the Bellas are now faces because they date Daniel Bryan and John Cena, Eva Marie is a face because she hangs out with the Bellas, AJ Lee has declared war on "Divas" instead of "women wrestlers". This show is everything I never thought I'd see from a WWE project, and the devotion to the show is intriguing. I've not watched one second of the program, and I still haven't been able to stay away from it or its effects.

2. Hulk Hogan leaves TNA - When he arrived in January of 2010, TNA diehards groaned, TNA doubters tuned in, and TNA itself was never really the same. Suffering much like WCW did upon Hogan's arrival in 1994, TNA was immediately bloated with pals of Hogan who shouldn't be there, feuds centered on Hogan (even though he could hardly wrestle anymore), and even led to his daughter Brooke pretending to be Stephanie McMahon as she talked down to every Knockout on the roster. Things just didn't click with Hogan there, ever. Hogan leaving allows him to make nice with WWE and show up for Mania, but more importantly, it gets a huge monkey off TNA's back, and allows them to focus back on delivering an athletic wrestling product that WWE can't/won't provide.

1. Triple H reinforced as The Boss both onscreen and off - This has been one of the more jarring events as well, at least for me personally. Sure, I grew up in a land of Jack Tunney as the President, and even saw Gorilla Monsoon take the helm. Still, the Apter Mags always made sure to tell us that the WWF was Vince McMahon's company, no matter what figurehead he put in place. When Vince finally admitted to being in charge on screen during the very beginnings of Attitude, it was more of a "Finally!" than a "Whoa, really?!" It's been a slow transition as Vince ages, but this was the year that Triple H really became The Authority through and through. He's making the public appearances. He's the one doing the interviews about Corporate WWE. It's no longer Vince and Linda- it's Paul and Stephanie. Going meta and ushering in this "Reality Era" has only helped the transition. 2013 being the year that Vince began what I'm sure will be quite a long process of fully stepping down is huge.


---



Jake St-Pierre
5. Total Divas - I'm a dirty thief, I know Dino. This is a significant show whether traditional fans of the wrestling business care or not. Is it shamelessly business-exposing? Sure, it is. If I had the same mindset as a Jim Cornette or Bill Watts, I'd burn down a town's worth of houses every time the thought of it slipped into my head. Thankfully, I've accepted that wrestling's basically a joke amongst people now and am able to not get too worked up about things like this. Is it hokey? Good God, yes. I don't know how many times I've wanted to throw my TV out of the window because I idiotically subjected myself to listening to a (seemingly) dim-witted Tough Enough reject saying "Girl-bye" every goddamn minute and pretending/wishing that she can sing when a computer actually picks up the slack for her. But alas, WWE has struck gold in a way with this series. It hasn't gotten them the popular mainstream attention that Vince McMahon lives to not attain, but it's a ratings-getter and that's all that matters for this company at the end of the day. And despite every flaw I just listed, it's a guilty pleasure of mine when I decide to flip on my TV. Ryan Byers' reviews of it are probably my favorite thing on the site to boot, so it's given me that too.

4. El Generico leaves the indie wrestling scene - I tried to think of a clever way to spin this into your usual "BUT HE'S MEXICAN" joke, but I'll just be upfront; El Generico leaving was perhaps one of the biggest surprises of the year for me. Here's a man who has busted his ass all over the globe to become one of the best workers in the world finally getting a chance to make it in the big leagues. He was never particularly outstanding physically. He was a pale-white French Canadian guy without the largest amount of muscle definition in the world. Many oblivious wrestling fans have probably termed him a "vanilla midget" by simply looking at him. And WWE being a company so obsessed with image, I couldn't have guessed that El Generico would ever wrestle in a WWE/NXT ring. We've enjoyed him in ROH, PWG, CHIKARA, and such. As much as I'll miss the man tearing it up on every PWG show, it's a genuine delight to see the former Generic Luchador tear it up as the brightest star of every NXT episode he's on. He's going to be a top star in the next 5 years, you can bank on it.

3. The Bullet Club - I'm trying to vary things with my list, so here's something from Japan...but if I'm being totally honest, I'm sort of cheating because of the 'event' label. However, the Bullet Club HAS been one of the key components of NJPW this year so I think it qualifies a little bit. Now I'm not an avid watcher of New Japan, mind you. I've watched a few shows this year and have indeed been wholly impressed, but I simply don't have the interest and/or the time to really buckle down and follow them like I do PWG or (not-so-much lately) ROH. I have people breathing down my neck talking about New Japan anyway, so I'm always aware of their presence. But one thing about NJPW that has consistently kept my attention is Prince Devitt's stable The Bullet Club, with Bad Luck Fale, Luke Gallows, The Young Bucks, and Karl Anderson. Prince Devitt's general hilarity (his Twitter rants against Jushin Liger & Captain New Japan are absolutely tremendous, as are his constant invites for top-of-the-line WWE stars to join the Bullet Club) and the decidedly American influence on NJPW have carried this stable to being one of the most entertaining things of 2013. Are some of the matches marred by overblown interference? Sure. But in a company that has so few western wrestling attributes, it's almost welcome in order to break the monotony. The Bullet Club is one of the few credible and ultimately important heel factions of the last few years, and for that, I salute New Japan and all the workers involved with the group. They've made the company fun to watch on another level.

2. TNA's financial woes - I'm not going into some anti-TNA rant, mostly so to prevent the clichéd arguments in the comment section. TNA's on-screen product hasn't been the topic of any real conversation for the past 4-5 months. That's mainly because news broke that TNA was bleeding money and needed to everything they could to save what was possibly a sinking ship. They released boatloads of (albeit, unused) talent and put the stop to Impact going on the road. They even let go of Hulk Hogan, which I like to think of as more a "Sorry we're idiots" consolation prize than anything having to do with cost-cutting. I'm wrong obviously, but it makes me a little happier to think about it positively. Whether this cost-cutting is a wholly effective move can't be answered now, but in a year or so I'm sure we'll have our answer. I hope TNA starts the journey to the competency train soon so they can sort of stray away from the tired "they're going out of business" BS, but only time will tell. Maybe Billy Corgan could have turned it around? Nyuck, nyuck, nyuck.

1. Daniel Bryan gets punched in the face figuratively - Summerslam was the pinnacle of wrestling for me this year. Punk vs. Lesnar tore about 7 houses down, and Daniel Bryan was in an A-Show main event with John Cena. Of course, the way the match came about was utter idiocy, but they got there at the end of the day...and guess what? Daniel Bryan was the first man to defeat Cena clean since the Rock in 2012, and Triple H in 2009; the third man in four years to beat the man clean. I think that's about as good a rub as any that doesn't involve ending Taker's streak or murdering Triple H with a sledgehammer. Yet about 4-5 minutes later, Randy Orton & the aforementioned Triple H stand over him with Hunter having Pedigree'd Bryan, and Orton having cashed in his Money in the Bank contract to screw Bryan out of the title. Okay, cool. I loved the story that night and was cautiously optimistic about the follow-up. But as a wise man once told me, I waited and saw, and what I got was WWE cutting the balls off of the most over wrestler in their company. A man that no one would boo, a man that put on countless great matches, and a man that was one of the best ambassadors the company could have had. Countless beatdowns, screwjobs, ABEYANCE!~!, Big Show leeching his heat and no payoffs have pretty much defined Daniel Bryan's role since August. The only legitimate time I've ever gotten legitimately mad at wrestling was Bryan's failure to win the belt again at Hell in a Cell. Call it frustration, a bad day, or something else but I learned that night to never doubt WWE's ability to fuck up a sure thing. Where his future lies remains to be seen, but it could be a whole lot brighter if there weren't a bunch of muppets doing the company's "creative writing."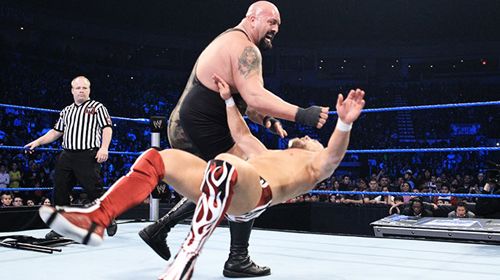 ---



JUSTIN WATRY
5. TNA being TNA - Honestly, I could put this down every single year without much of a debate. In 2013, it just seemed like every major mistake they made for the past decade finally caught up to them. Eventually, all the bad signings, major spending without results, pointless gimmick matches, worthless contracts, big matches being given away on free television and not pay-per-view, and all of that junk will catch up to you. In mid-2013, TNA Impact Wrestling got that cold dose of reality. To be fair, they are going bare bones with spending and roster to start 2014. Will it pay off and silence all the negativity? Time will tell on that front. For now, one could argue 2013 was their worst year ever.

4. Daniel Bryan's Journey - Last month, I compiled a list of things I am thankful for in wrestling. One of them was watching a man's journey to prove critics wrong. The Miz is a great example. John Cena constantly shutting down his haters is another. From indy wrestler who WWE would never sign to the lower card wrestler who would never win a title to the United States Champion to the Money in the Bank winner to the World Champion all the way to defeated Sheamus, Randy Orton, and The Shield clean on television...before defeating John Cena live on the second (or third?) biggest PPV of the year for the top prize. If you want to whine, cry and throw a hissy fit over everything after, be my guest. The man has defied the odds time and time again, so if you are counting him out once more, guess what? Get that crow ready for 2014 when he is champion again.

3. The Rock Becomes WWE Champion - After a full 2012 calendar of being WWE Champion, it was time for CM Punk to move onto the next chapter of his career. For that, he had to find the right opponent and draw the most money for a title loss at the Royal Rumble 2013. Enter The Rock. He told the world he would win the title in April 2012 after WrestleMania. In July, at RAW 1000, he set the date for January 2013. After "swearing to God" he would win the belt, there was no discussion left - The Rock was becoming WWE Champion. Come bell time, there was no question what the outcome would be, but that made the historic moment all that much better. Punk and Rocky drew a major PPV buy rate, and the ending was fitting for both guys.

2. Unified Champion - I am writing this before TLC, so allow myself the chance to edit later. Since 2002, WWE has had two major champions: WWE and World. Not that is means anything, but I was live at Raw the night Eric Bischoff handed Triple H the World Title. Fun fact! Over the years, it was made clear what the company thought. The WWE Championship would be for its main players. The World Championship would be for new, fresh, or young acts to "test" out on Smackdown (or even Raw). In turn, fans slowly realized which was more important. Add on the brand extension going away, there was no need for such separation. With everything merging together in hopes of helping out the show and WWE Network launch (major story for 2014 there), it is best for business. Yes, best for business. I said it.

1. WrestleMania 29 Main Event - When the book of WWE is written, the entire 2013 will be focus around John Cena winning the Royal Rumble and beating The Rock at Mania for the WWE Title clean in the middle of the ring to close the night. Like it or not, that was the pinnacle for any wrestler. Biggest event? Check. Most attended show for WWE? Check. Highest buy rate on pay-per-view? Check. Two biggest stars wrestling? Check. One man losing to another fair and square for the newly designed belt? Check. I would not call it passing the torch since Cena is already a made man, but it was pretty close. Rocky came back in 2011 with the one goal to put over Cena in a one on one match. Whatever happened before that was just extra before getting to the final image. The endgame was always set in stone: Cena pinning Rock. Even more, if this was indeed The Great One's final match, it will hold even more significance. While I thought the overall WM29 event was disappointing, one thing did not disappoint: Cena winning the WWE Championship over The Rock in the main event. No doubt, this was the most important event of 2013. No doubt.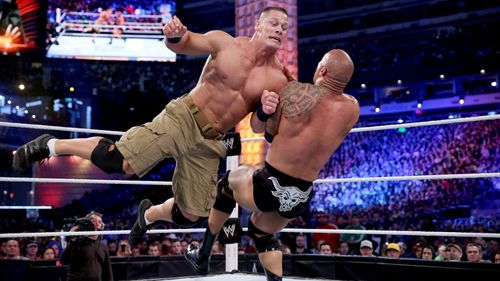 ---



Ryan Byers
5. The NOAH/All Japan/Wrestle-1 Splits - This story actually started off in December 2012, when Pro Wrestling NOAH announced it would not sign legend Kenta Kobashi to a new deal. This lead to five key wrestlers, most notably Go Shiozaki and Jun Akiyama, leaving the promotion out of loyalty to Kobashi and joining All Japan Pro Wrestling. At the time, it looked like this might cripple NOAH and give AJPW some momentum, but then, in an odd turn of events, tensions between All Japan management and Keiji Muto lead to Muto departing company and half of the roster following him out of loyalty to form a brand new company, Wrestle-1. New Japan had already been established as the clear number one promotion in the country some time ago, but this shuffling of wrestlers and promotions meant Dragon Gate became an unquestionable number two, with everybody else fighting it out for a distant third . . . and All Japan in particular being on life support in the same year that it celebrated its forty-first anniversary.

4. Paul Bearer Passes Away - Unfortunately, as wrestling fans we are not strangers to premature deaths. Thus, I normally wouldn't put such a passing on a list like this one, but Bearer was different for three reasons. First, it got what I found to be an surprisingly high volume of mainstream coverage given Bearer's level of celebrity, with television coverage and major wire stories all over the place. Second, in a business that can be as cutthroat as pro wrestling, both in terms of performers competing with one another and in terms of fans being highly critical, it was unique and somewhat touching to see somebody pass away with nary a negative comment made about him. Third, the death was actually worked into the build for this year's most heated WrestleMania match, and it was surprisingly done in such a way that it did not come off as completely distasteful.

3. The WWE Performance Center Opens - This year, WWE took a major step in upgrading its developmental program, opening a multi-million dollar "Performance Center" in Orlando, Florida. The Center features high end technology and capacity for nearly 100 wrestlers to be part of the developmental program at the same time, and I predict that this is going to be a tremendous boon to recruiting professional wrestlers of the future. Why? Think about it for a moment. Yes, WWE has snagged some great names off of the independent scene over the last several years, but, if you look historically at where some of the sport's greatest stars have come from, it's been other sports, particularly professional or collegiate football or collegiate wrestling. If you're an NCCA Division I or NFL athlete, you're used to some pretty damn high end facilities and training/coaching programs, and, if you wanted to get one of those athletes into pro wrestling before this year, it involved convincing them to leave that lifestyle and become a de facto indy wrestler in a rinky dink facility in places like Lousiville, KY; McDonough, GA; or, at best, Cincinnati, OH. That's a hard sell. Now, thanks to Triple's bigger hand in developmental, the company will be more in line with their prospective recruits' expectations, which will hopefully lead to a deeper and more professional talent pool.

2. Okada & Tanahashi Continue, Presumably End Their Feud - Simply put, New Japan Pro Wrestling's Hiroshi Tanhashi and Kazuchika Okada have put on the best pure in-ring rivalry of this generation, something that should go down in history with Ric Flair vs. Ricky Steamboat or the legendary All Japan main event run of Misawa, Kobashi, and Kawada. During the course of 2013, the two men had four singles matches, building on the two bouts that they had against each other in 2012. It began on January 4 in the Tokyo Dome when, at New Japan's equivalent of WrestleMania, Tanahashi successfully retained his IWPG Heavyweight Title over Okada. At that point, there was some fear that NJPW may have given up on Okada as a top player, but that theory was quickly disproved when Okada regained the championship in an April 7 match and then successfully retained the belt against Tanahashi for the first time in his career on October 14, with Tanahashi vowing to not challenge for the title again if he lost. In between those last two matches, the duo also wrestled a thirty minute draw as part of the annual G1 Climax tournament. I can't say that each match in the series was better than the last, but each one was at least ****1/2, and it's almost impossible to argue that they haven't hit the five snowflake mark at least once. If you haven't tracked these matches down, you're doing yourself a disservice as a professional wrestling fan. Period.

1. The WWE Network is Coming. Seriously this time. - In 2012, WWE announced seemingly out of nowhere that it was going to be launching its own television network later in the year. In a really out of character miscue for the company that isn't played up as nearly as much of a failure as it should have been, the Network did not launch within the originally expected timeframe and in fact didn't come anywhere close to launching (realistically, it couldn't have). However, to their credit, the promotion didn't give up on the network idea and have now reached a point where reports have made it clear that we are going to be getting something during the first quarter of 2014. Granted, some of the details regarding the delivery method are sketchy and details regarding the content are, with one notable exception discussed below, nonexistent. However, the Network is still coming, and it's the number one story on my list because it could very well forever change professional wrestling, for good or for bad. It appears that the big selling point for the Network will be that subscribers will receive most or all of WWE's pay per view events throughout the year for a relatively nominal subscription fee. If widely accepted by fans, this could represent the single largest shift in how fans consume wrestling in almost 25 years, when pay per view replaced live events as promotions' major stream of revenue. In other words, if this Network takes off, it could be the end of the professional wrestling PPV as we know it. Of course, there is also an alternative. It could be that the Network does not take off, in which case this has the potential to be one of the biggest flops in the history of the promotion, right up there with the XFL and WWF New York. Millions of dollars have already been sunk into this thing, and there will be millions more to come, particularly if the volume of subscribers is not what the company is hoping for. Granted, WWE is a stable enough company that a total bomb here won't force them out of business, but it will be interesting to see what kind of damage control they have to run if the WWE Network doesn't live up to their expectations, especially if it gets people out of the habit of purchasing PPVs on a regular basis. If this works, it's a huge story. If it fails, it's a huge story. Either way, this a big freaking deal.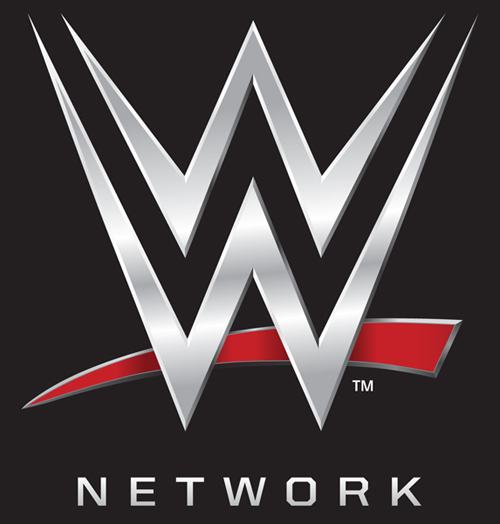 ---



Mike Hammerlock
5. The WWE performance center debuts - In terms of talent, audience reach and general quality, you could argue this year NXT became the #2 promotion in the U.S. I won't go quite that far, but the opening of the NXT performance center gives the WWE a platform to churn out talent like no other organization in the history of this business. For all the complaining the IWC does about HHH, he's looking to the future, and the WWE is plowing its resources back into improving its in-ring product. He's also done a great job in insisting that when a NXT performer comes up to the main roster, he/she has a clearly defined character and there's a plan for him/her. As we move forward, NXT is going to be churning out wave after wave of WWE stars. It also will be feeding everyone else downstream. We're seeing the start of it with Trent Baretta and Derrick Bateman. To a degree it's kind of like when the New York Yankees actually pay attention to drafting and developing talent rather than just trying to buy titles. You get a dynasty with Derek Jeter, Bernie Williams, Mariano Rivera, Andy Pettitte and Jorge Posada. It's going to be exciting to see the kids coming out of the NXT performance center in the next few years.

4. TNA's terrible year - I don't want to get too deep into why TNA was terrible: Hogan, Bischoff, Aces & Eights, Main Event Mafia, AJ Styles winning the belt only to leave, pointless MMA fighters, massive budgets cuts, a hokey and dated product, the yawn-inducing Magnus as the latest savior. Suffice to say that no matter how you felt about TNA prior to this year, it took a dive into the deep end of the cesspool in 2013. What makes that important is that the door has been thrown wide open for someone to steal its status as the #2 wrestling promotion in the U.S. I have no idea who might emerge to make that challenge (my earlier NXT comment was designed mostly to be provocative since it always will be the WWE feeder system), but if ever there was a time where fortune favored the bold, this is it. The Mexican AAA folks strike me as the most likely usurpers. They have a popular, established and marketable product. Make it a little more norteamericano and it could take off. I suspect AAA already has a large following that falls outside what gets captured by the Nielsen ratings. There are Mexican soccer games that draw millions of viewers in the U.S., but it's being viewed in a virtual barrio so we pretend it isn't happening. AAA might soon or already be in the same position. Back to the main point, TNA partially collapsed in 2013. If it continues to crumble in 2014, the pro wrestling landscape in 2014 will be seriously remade.

3. Daniel Bryan beats Cena clean at Summer Slam - So Daniel Bryan didn't get a long, satisfying run with the WWE title. Big deal. He still beat John Cena in the biggest match of the best PPV of the year, cementing his status as one of the top guys in the business. The win at Summer Slam was the equivalent of Bryan becoming a made man, like Punk at Money in the Bank 2011, Orton at No Mercy 2007 and Cena at WrestleMania 22. If you wanted more out of Bryan's title reign, don't worry. He'll have plenty more. If you were a fan of his back when he was Bryan Danielson the big takeaway is that in 2013 he became the second up-from-the-indies darling to break into top tier of wrestling. He's more than over, he's a bona fide superstar.

2. Emergence of WWE tag division - If someone had told me a year ago that Goldust would emerge from nowhere to team with his brother and resurrect tag team wrestling in the WWE, and that he'd be awesome in the ring … well, I'd have said that was crazy talk. Yet it happened. The Rhodes Brothers gave the Shield the opponent it needed to make the tag title matter again. Along the way the Real Americans formed and the Usos took their game to whole new level. Then the Wyatts debuted. Even the Prime Time Players began to have matches that made you stare up from your laptop/pad/phone and take notice. In the not so distant past, Los Matadores would have rushed right into the tag title picture because they had El Torito and who doesn't love a minitaur? Now they're trying to find their way in a loaded division. Beyond that, the WWE seems to have re-learned that the key to quality weekly television is tag team wrestling. It can mix and match its tag teams with singles stars and crank out good wrestling. The biggest problem the WWE had coming into 2013 was a lack of variety. Now it's got luxury problems. The talent really is fighting for spots. Thank you Mr. Runnels.

1. WWE belt unification - Maybe this pops for me because it's new, but the WWE is the major leagues of the wrestling business and the whole two titles situation went from annoying to ridiculous this year. The World Heavyweight Championship had ceased to matter. That belt died around Alberto Del Rio's waist. Worse yet, the two title confusion created a situation where a title win didn't carry the weight it should. When they were listing Randy Orton and John Cena's title wins heading into the unification match, you really needed to divide by two in order to stack them up against previous titans of the industry. Not anymore. Orton beat Cena clean, meaning that finally we've got one guy at the top of the pyramid. All eyes are on his prize. In the coming years, we'll be writing the words "back when Randy Orton unified the WWE title" on a regular basis. This is wrestling history that will get its own chapter, and everything that happens in the WWE going forward will be a ripple effect from this match.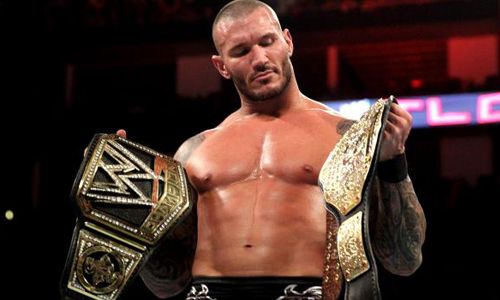 ---



James Wright
5. Total Divas - While it might just be yet another reality show among many, so far it has been getting a pretty good reception. What's more it is something that actually makes sense for the world of wrestling, seeing as how both blend reality with fiction to the point of confusion on a regular basis. What's more besides the Divas champion AJ Lee herself the show has pretty much saved the divas division this year since before hand it was almost less important than the current Knockouts division in TNA where the number of women there have dwindled to next to nothing. Now while the matches are somewhat still used as 'piss breaks', the women themselves are getting at least a little more attention, and what's more it was thanks to the show that we were treated to the 'Pipe-bomb-shell' by AJ Lee, further proving that she is the best thing going in the divas division today and if the rumors are true; AJ will be appearing more and more in the second season of the show.

4. Hulk Hogan (and many others) Leaves TNA - While some departures have been a bad sign, this one in particular was actually great. For the past few years Hogan has done little to actually aid a company that before he came was pretty much ticking along quite nicely, gradually gaining rating points as time wore on. Then Hogan and Bischoff come in and take some risks like running Impact against Raw for all of a few weeks before realizing that the WWE has far too many resources for TNA to even try to match them in a head to head ratings war, never mind that ratings actually mean very little now in terms of who is actually watching what. The ratings take a dive and they have only really now come close to getting back to what they were, which is a shame since at the time I like many others thought that a name like Hogan could have actually raised TNA to that next level. But to do this they needed to take everything that made TNA stand out and make it greater, instead they extinguished it and simply made the company a cheap WWE, or even worse WCW knock-off. The ego of Hogan got in the way of the continued development of TNA, which at the time had the best tag and women's division going, as well as the X Division, which the WWE doesn't seem to care about anymore despite the appeal of having high-flying action to kick off any PPV as a great warm up. This ego could be seen by how Hogan departed and frankly I hope he never comes back and now TNA can start developing new and interesting talent once again.

3. The Build of the Shield - In my opinion this year has seen one of the best builds in the history of all of wrestling. Somehow the WWE has managed to take three relative rookies and made them one of the most dominant forces the company has ever seen. Each member is already completely over and as a group they do not look at all out of place in the main event. Then you have to consider that once these three men do break up they will all be in prime position to transition to that next level as singles competitors, and even if they did somehow get fired tomorrow, they already have matches with and victories over some of the biggest names in the industry and have had fuller careers than many guys that have been in the WWE for years already. What's more and perhaps most importantly, in doing all this there is not a single name that I can think of that has had to truly be stepped on for this build to happen, sure guys have been attacked and beaten, but never in that time was anyone 'buried' or even really passed over to get these guys to the point they are at now, and frankly that is amazing.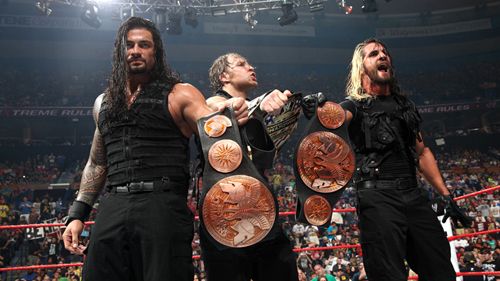 2. Daniel Bryan Gets Super Over - Say what you like about Bryan getting screwed out of having a lengthy and meaningful title run, but whatever has happened so far it is hard to argue that Daniel Bryan is not the most over guy on the roster right now. In fact very much like at WrestleMania 28 it seems like the more the WWE knock this guy down, the more the fans get behind him, and that is because he is a true underdog and people are interested in seeing him succeed. Would Daniel Bryan be more or less over if he had actually won the belt at some point and gone on to become the Undisputed champion? Who knows, but what I do know is that whatever the future holds for Bryan, he will refuse to go away and when he finally does get his time in the sun proper, it will be awesome and well deserved.

1. Unification of the Titles - This might have happened with only a couple of weeks of the year left, and the match itself might have had very little build and arguably the wrong men in the match, and yes the same thing happened just over a decade ago, but when looking at events that will influence the business in years to come, this to me is certainly the most important one. So important even that not many people actually believed it would happen, saying that some shenanigans would give us yet another screwy ending to a PPV, but instead we saw Randy Orton win the belt/s, and in a relatively clean fashion. I was actually pretty surprised that Orton won, and the clean finish is really quite something to behold when you watch the video of previous various title unifications where almost every time some kind of screwy finish occurred. It is a shame that the WWE did not take more time over this match, but then again with things changing as much as they do these days it would be a near impossibility and to be honest for the time they had, they did actually make the match seem pretty 'epic'.

---



Daniel Wilcox
5. The Re-Emergence of Tag Team Wrestling in WWE - The importance of this one is dependent on how long the powers that be stick to giving tag teams time to shine on WWE television, without immediately breaking up any team that begins to gain momentum. But the last few months have been promising; we have a division that actually has a dozen or so teams, the vast majority of which are genuine teams with a reason to be together rather than two singles guys thrown together. And the majority of those teams are over, being given significant amounts of TV time and can go in the ring. With the amount of talent the WWE has on its books right now, maintaining a flourishing tag division is a great way of keeping that talent busy while letting them develop into potential singles stars as well, and let's face it, singles stars is what the WWE wants.

4. WWE Unifies the World Heavyweight and WWE Championships - This isn't on the list for the kayfabe reasons WWE would have you believe. This match was never fifty years in the making and contrary to what JBL says, people will not be talking about it 100 years from now. But it is important because theoretically, it makes every other champion, challenger and contender that much more important. All of a sudden Big E Langston holds the second most prestigious title in the company. This has to force a change in terms of WWE Creative; either the current crop of mid-carders will have to be perceived as being that much better to keep in touch with those challenging for the Undisputed Unified Champion of Champions of a Galaxy Far Far Away, or guys we're used to seeing higher up the card such as del Rio will be perceived to be slipping down the card. Luckily, WWE has such an array of talent on the roster that they should be able to book guys into compelling angles without a title needing to be involved, but then we did just end up with two 3-on-1 handicap matches on pay-per-view so the jury is still out on that one. Regardless, with just one top-tier championship, everyone from creative to the roster of talent will have to work that much harder in 2014.

3. AJ Styles Leaves TNA/TNA's Money Woes - I'm lumping these two together because they're obviously connected, and yes I am assuming the AJ Styles thing is legit. Let's face it, TNA does not exactly have a great history regarding how they handle talent coming to the end of their contract. Back on topic, TNA has come a-cropper this year in terms of financial hardship and it has led to them making several drastic changes, including but not limited to taking TNA off the road and letting go a number of talents including Hulk Hogan. Now the long-term consequences of the roster cuts, or specifically Hogan's departure, are yet to be seen and it all depends on how TNA invests the money they save, if they do so at all. But one thing that has become clear is that if TNA can't afford to keep Hogan and AJ Styles, is there anybody safe? What if TNA offers Sting a lower pay in January, could that lead to Sting vs. Taker at WrestleMania? What about Kurt Angle? Guys like Samoa Joe, Austin Aries, Bully Ray, Bobby Roode, could they all become free agents in 2014? It may all sound a little far-fetched but in many ways the company has parted with its two most important names in the last few weeks and if that is any indication, TNA's continued decline could well change the entire landscape of professional wrestling in 2014.

2. Triple H Gains Power On-Screen and Off Triple H's on-air role in the past few months has been met largely with negativity around the old Internet Wrestling Community, but I'm a bit more willing to say how things play out in the next few months. I'm willing to assume there is a long-term plan here because everything I have heard/read about Triple H as a creative influence and a businessman indicates that he is anything but short-sighted. Perhaps more importantly then is the gradual power shift taking place behind the scenes in Connecticut as Triple H gains more and more responsibilities in the day to day running of the WWE. Again, I'm merely going on hearsay but The Game seems to have a good balance between an old school mentality and a vision for the future. We've already seen changes to the television product, such as longer title reigns and the aforementioned resurgent tag division, that are supposedly down to the Cerebral Assassin, and I'm sure that trend will continue into 2014. We may not like all of the changes we see or hear about but it's evident a change is coming and early signs are positive, at least in my view. And arguably the most important aspect of this whole thing is the WWE Performance Center, a project that Triple H has spear-headed and shows more than a vested interest in. WWE clearly knows what it is looking for in young talent, and that facility is going to keep the talent coming for years to come.

1. WWE's Shift in Focus to Newer Talent - I purposely avoided the word "younger" in that heading because I don't want to get into a debate about what constitutes too old to make it in this business. But never in my fifteen years as a wrestling fan can I remember so much fresh talent being featured so prominently and that's probably because the roster has never been so fully loaded as it is now. in the past 12 months we have seen the emergence of the Shield, the Wyatt Family, Daniel Bryan's rise, Antonio Cesaro, Jack Swagger, Big E Langston, Dolph Ziggler, Cody Rhodes, Damien Sandow, Fandango and more all featured prominently. On top of that you have the likes of Wade Barrett, Kofi Kingston, The Miz trading wins back and forth, all of whom are either former world champions or have been discussed by all of us as potential world champions. The stop-start booking of certain individuals is often infuriating but when your mid-card is that loaded with talent, it's impossible to keep everyone happy. So what makes this so important? Well it means the company's future is set for the next five to ten years at least. OK, they may not know the exact personnel as of right now, but there's at least a half dozen or more future main event performers in that mid-card right now, more if creative makes their minds up sooner rather than later. And with the Performance Center's opening and a visionary new leader waiting in the backstage wings, you'd have to say the future looks good for the biggest sports entertainment organization in the world.


---
YOUR TURN KNOW IT ALLS

List your Top Five for this week's topic in the comment section using the following format:

5. CHOICE: Explanation
4. CHOICE: Explanation
3. CHOICE: Explanation
2. CHOICE: Explanation
1. CHOICE: Explanation
Your heart is free. Have the courage to follow it…TO CSONKA'S TWITTER!

http://www.twitter.com/411wrestling
http://www.twitter.com/411moviestv
http://www.twitter.com/411music
http://www.twitter.com/411games
http://www.twitter.com/411mma

Have you checked out the Csonka Podcasting Network? If you haven't, you should We run anywhere from 15-20 shows a month, discussing pro wrestling, the world of MMA, the NBA, general sports, popular TV series of the past, bad movies, battle rap, interviews, MMA & Wrestling conference calls and more! Around 10 different personalities take part in the various shows, which all have a different feel; so you'll likely find something you like. All of the broadcasts are free, so go ahead and give a show a try and share the link with your friends on the Twitter Machine and other social media outlets! Running since May of 2011, there are currently over 450 shows in the archive for you to listen to.



Larry Csonka is a Pisces and enjoys rolling at jiu jitsu class with Hotty McBrownbelt, cooking, long walks on the beach, Slingo and the occasional trip to Jack in the Box. He is married to a soulless ginger and has two beautiful daughters who are thankfully not soulless gingers; and is legally allowed to marry people in 35 states. He has been a wrestling fan since 1982 and has been writing for 411 since May 24th, 2004; contributing over 3,000 columns, TV reports and video reviews to the site.
comments powered by