SPOTLIGHTS
Spirit of Puroresu News 12.20.13
Posted by Aaron Frame on 12.20.2013

Mega results edition of Spirit of Puroresu News! NJPW, AJPW, NOAW, K-DOJO, and more!

Welcome, readers. This is Spirit of Puroresu News. My name is Aaron Frame and I am here to bring you as much information out of Japan as I possibly can.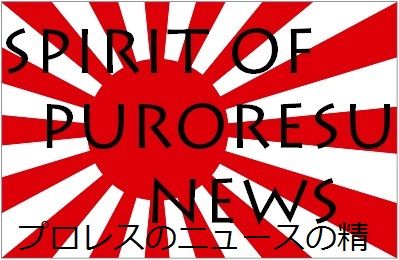 This week is going to be nothing but results. I have not had the time to get all the little details and what not about all the damn shows, so you will have to do a little leg work if you want to figure out what is going on. I apologize, but there is a lot to cover here and I will also try to get what little news bits in that I can. I am trying to cover a lot more of the promotions now, but with what little time I have during the weeks covering so much in fine detail takes a lot of work which requires more time than I have. Hey, think of it this way, I am giving you a reason to look this stuff up. Maybe something will break and I will have more time in the future, but for now, I am doing the best I can so you are going to like it. Capisce?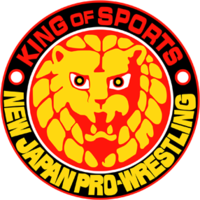 New Japan Pro Wrestling



New Japan is on their low-key, foreigner-less tour on the road to the Tokyo Dome. The 14th and 15th they held two shows and the 21st and 23rd will be the last two shows before the big 1/4 Tokyo Dome show. Other than that, no real news from the NJPW front. At least, no news that I could find. Feel free to educate me in the comments. For now, how about some results?

12/14/2013 Akita Terrsa Hall 2,000 fans
Sho Tanaka vs. Yohei Komatsu went to a draw at 10:00.

Jushin Thunder Liger defeated Takashi Iizuka at 7:57 by DQ.

Yuji Nagata, Manabu Nakanishi and BUSHI defeated Hiroyoshi Tenzan, Satoshi Kojima and Captain New Japan at 12:17 when Nagata used a backdrop hold on Captain.

Togi Makabe and Tiger Mask defeated Yujiro Takahashi and Jado at 9:17 when Makabe used a King Kong kneedrop on Jado.

Toru Yano and Tomohiro Ishii defeated Minoru Suzuki and Taichi at 10:52 when Ishii used a brainbuster on Taichi.

Shinsuke Nakamura and YOSHI-HASHI defeated Hiroshi Tanahashi and Tomoaki Honma at 11:49 when Nakamura used the Boma Ye on Honma.

Tetsuya Naito and KUSHIDA defeated Kazuchika Okada and Gedo at 14:51 when Naito used a Stardust press on Gedo.

12/15/2013 Shizukuishi Sports Park Gymnasium 2,100 fans

Sho Tanaka vs. Yohei Komatsu went to a draw at 10:00.

Captain New Japan defeated Takashi Iizuka at 8:22 by DQ.

Yuji Nagata, Manabu Nakanishi and KUSHIDA defeated Hiroyoshi Tenzan, Satoshi Kojima and Tiger Mask at 10:56 when Nakanishi used an Argentine backbreaker on Tiger.

Tomohiro Ishii and Yujiro Takahashi defeated Togi Makabe and Tomoaki Honma at 13:00 when Ishii used a brainbuster on Honma.

Minoru Suzuki and Taichi defeated Toru Yano and YOSHI-HASHI at 10:00 when Suzuki used a Gotch-style piledriver on YOSHI-HASHI.

Hiroshi Tanahashi and Jushin Thunder Liger defeated Shinsuke Nakamura and Jado at 10:57 when Tanahashi used the High Fly Flow on Jado.

Kazuchika Okada and Gedo defeated Tetsuya Naito and BUSHI at 13:49 when Okada used the Rainmaker on BUSHI.





All Japan Pro Wrestling



I missed it completely, and for that I am sorry, but AJPW ran their annual World's Strongest Tag League. I prefer NJPWs, but there is not excuse for completely missing that. Anyhow, Joe Doering and Suwama defeated Kento Miyahara and Go Shiozaki in the finals. AJPW wrapped up 2013 with the annual fan appreciation show, results below. That is about it for AJPW.

Fan Appreciation Day Korakuen Hall 891 fans

Masao Inoue defeated Masanobu Fuchi and Hikaru Sato in a 3-way at 8:52 by pinning Fuchi.

Kotaro Suzuki and Atsushi Aoki defeated Osamu Nishimura and Ryuji Hijikata at 11:56. Suzuki pinned Hijikata after Endless Waltz. After the match, Nishimura issued an All-Asia Tag Team Title challenge to Suzuki and Aoki on behalf of himself and Fuchi. Nishimura also reiterated his commitment to All-Japan over WRESTLE-1 even though he technically is a freelancer and his participation is limited due to his political career.

Mr. Christmas defeated SUSHI at 9:50.

Kento Miyahara defeated KENSO at 12:48 by DQ. Ref assault.

All-Japan World Jr. Heavyweight Championship: Ultimo Dragon defeated Yoshinobu Kanemaru (c) at 17:54 to win the title. Dragon becomes the 36th All-Japan World Jr. Heavyweight Champion.

Suwama and Takao Omori defeated Akebono and Go Shiozaki at 20:52. Omori pinned Shiozaki after Ax Bomber.





Pro-Wrestling NOAH



Former Michinoku Pro star Kenou is in talks to jump to NOAH, apparently. No word yet if it is true. Kenou announced after defending Michinoku Pros Tohoku Jr. Heavyweight Championship, which he would then vacate, that he is in talks with NOAH. NOAH, meanwhile, wrapped up their Winter Navigation 2013 tour this week. Results from the final show is below. Monday NOAH will have their annual year-end event, NOAHful Gift in Differ which will be at Differ Ariake.

12/17/2013 Toyonaka Rose Cultural Hall 380 fans

Pesadiya defeated Hitoshi Kumano at 6:07.

Hajime Ohara defeated Mitsuhiro Kitamiya at 6:53.

Zack Saber Jr. and Yoshinari Ogawa defeated Yasu and Hide Kubota at 9:40. Saber pinned Yasu.

Maybach Taniguchi defeated Mikey Nicholls at 9:07.

Shane Haste defeated Mohammed Yone at 8:40.

Atsushi Kotoge and Naomichi Marufuji defeated Daisuke Harada and Super Crazy at 16:57. Kotoge pinned Harada after Kill Switch.

Taiji Ishimori, Katsuhiko Nakajima and Takeshi Morishima defeated Genba Hirayanagi, Takashi Sugiura and KENTA at 14:07. Morishima pinned Hirayanagi after a backdrop.





Michinoku Pro



Michinoku Pro ran their annual year-end event, results below.

12/13/2013 Korakuen Hall 1,834 fans

Ken45, Obariyon, Daichi Sasaki and Manjimaru defeated Kenbai, Rasse, Kinya Oyanagi & Ayumu Gunji at 9:35.

Yapper Man 3 defeated Mio Shirai at 6:36. Yapper Man 3 is actually a woman, if it were not obvious.

Ultimo Dragon and Kessen Numajiro defeated Menso-re Oyaji & Katsuo at 13:20. Dragon pinned Bonito after Asai DDT.

Fujita Hayato defeated Jinsei Shinzaki at 22:23 by ref stoppage.

Brahmans Shu & Kei, Karate Brahman and Taro Nohashi defeated The Great Sasuke, Yapper Man 1, Yapper Man 2 and Macho Pump at 20:45. Shu and Kei both pinned Sasuke.

Tohoku Jr. Heavyweight Champion Kenou defeated Takeshi Minamino at 20:38 to retain the title. Title defense 2 for Kenou. Kenou immediately returned the belt afterwards because, according to post-match comments, he may soon be jumping to NOAH. He is currently in negotiations with the promotion.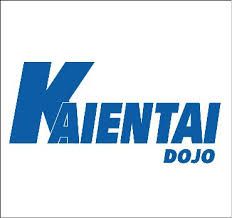 K-DOJO



K-DOJO ran a couple shows this week part of the Club-K tour, as well as their latest K-UP IMPACT event.

12/13/2013 Takamatsu Symbol Tower 113 fans

Ryuichi Sekine defeated Tank Nagai at 8:49.

HIROKI defeated Daisuke Masaoka and Kaji Tomato in a three-way match at 9:59.

Ricky Fuji defeated GUNSO at 8:43.

Independent Junior Heavyweight Title Match: TAKA Michinoku (c) defeated Kabuki Kid at 12:28. Title defense number 7.

Hiro Tonai and Makoto Oishi defeated Kengo Mashimo and Oosuma

Ricky Fuji won over Daisuke Masaoka/GUNSO/HIROKI/Hiro Tonai/Kabuki Kid/Kaji Tomato/Kengo Mashimo/Makoto Oishi/Oosuma/Ryuichi Sekine/TAKA Michinoku/Tank Nagai

12/15/2013 Hakata 279 fans

Ryuichi Sekine defeated Tank Nagai at 8:58.

La Malcriada defeated Aoi Ishibashi at 9:28.

Menso-re Oyaji and Mentai Kid defeated Hiro Tonai and Kaji Tomato at 14:10.

HIROKI and Ricky Fuji defeated Oosuma and UEXILE at 11:36.

Independent Junior Heavyweight Title Match: TAKA Michinoku (c) defeated Shinsuke Wakataka at 13:00. Title defense number 8.

Makoto Oishi and Shiori Asahi defeated Kengo Mashimo and Ryota Chikuzen at 20:13.

12/18/2013 Shinjuku Face 295 fans

Tank Nagai vs. Mitsuhiro Kitamiya went to a draw at 15:00.

Shiori Asahi, Yuki Sato and Kaji Tomato defeated Brahmans Shu & Kei and Yuuma at 9:33.

Isami Kodaka defeated Hiro Tonai at 9:59.

Kotaro Suzuki defeated HIROKI at 14:44.

Independent Junior Heavyweight Title Match: TAKA Michinoku (c) defeated Menso-re Oyaji at 11:23. Title defense number 9.

Go Shiozaki and Kento Miyahara defeated Kengo Mahsimo and Saburo Inematsu at 13:40.

Hikaru Sato defeated Ryuichi Sekine at 17:25.





Rikidozan 50th Anniversary Memorial Show



12/16/2013 Korakuen Hall 1,050 fans

Mitsuo Momota and Sansei Momota defeated NOSAWA Rongai and Masao Orihara at 9:22. Mitsuo pinned NOSAWA after a backdrop. The winners were the son & grandson of Rikidozan, respectively. Sansei Momota debuted in this match.

Akitoshi Saito vs. Alexander Otsuka went to a draw at 15:00.

Daisuke Sekimoto and Yuji Okabayashi defeated Ryuichi Kawakami and Kazuki Hashimoto at 13:45 by ref stoppage. Okabayashi beat Hashimoto with Argentine Backbreaker.

Ultimo Dragon defeated Black Tiger 5 at 11:12.

Suwama and Takao Omori defeated Kento Miyahara and Arashi at 11:41. Omori pinned Miyahara after Ax Bomber.

Rikidozan Memorial Match: Yoshiaki Fujiwara, Kensuke Sasaki and Super Tiger defeated Mitsuo Momota, Jun Akiyama and Yoshihiro Takayama at 15:28. Sasaki pinned Momota after Northern Lights Bomb. After the match a 10 bell salute was held in memory of Rikidozan.



END



Wow, that is a lot of wrestling. I know I am missing a few promotions such as Dragon Gate (cannot believe that one), DDT, and even Osaka Pro, but I am working on finding a way to get information about these promotions. I actually bought the Rosetta Stone for Japanese and plan on using it to brush up on the language so hopefully I can get a lot more information, but it will take some time. See you guys next week.
comments powered by