SPOTLIGHTS
Wrestling's 4Rs 12.20.13: WWE Raw Reviewed
Posted by Jack Stevenson on 12.20.2013

Daniel Bryan battled Randy Orton in a great main event, CM Punk and Shawn Michaels crossed paths on the microphone and more! Wrestling's 4Rs breaks down the Right, the wRong and the Ridiculous of WWE Monday Night Raw!


How the 4Rs of wRestling Work!
Here is a quick explanation of the 4R's. The column will run TWO times a week. We will group our feelings on the shows in various categories: The Right, the wRong and the Ridiculous. The Right is stuff that worked very well: a great promo, a great match and so on. PuRgatoRy is a section between the right and wrong. It shows equal traits from both sides that cannot be ignored and need discussed. It is not a bad place per say, as things can get remedied or go the wrong way the very next week. The wRong is what it sounds like: bad matches, bad or boring promos and so on. The Ridiculous is stuff that had no right on TV: Stupid angles and so on. And there is always a possibility of a 5th R, which is as bad as they come. This column is supposed to be analytical, and at the right time very critical of the shows, it was the whole reason it was created. This is not a "mark" column, nor a "smark" column, our goal is to analyze the show from many different fronts, reward the good and call out the bad. We will not apologize for our opinions, they are as they are, whether positive or negative.
---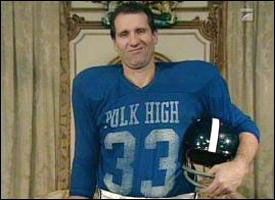 Let's rock…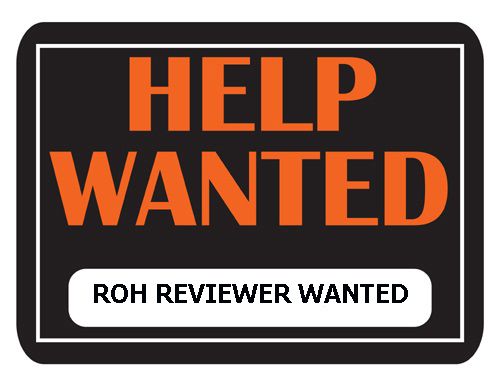 After two years, Shawn Lealos is walking away from the Ring of Honor Rs for this column. I would like to thank Shawn for his hard work over the years, and let him know that I appreciated the time he invested and work he did on a weekly basis.

With that being said, I need someone new to take over! Are you an ROH fan? Do you watch the weekly product and want to write about it here? Well then, send me (Larry Csonka) a sample of your thoughts on ROH TV in the traditional Rs format (to larrytcsonka@gmail.com) to be considered for the position!

---
By: Jack Stevenson
Raw 12.16.13:
QUICK MATCH RESULTS:
Rey MysteriShow d. The Rhodes Brothers

Dolph Ziggler d. Fandango

Big E. Langston & Mark Henry d. The Real Americans

Rybaxel d. Tons of Funk

The Shield d. CM Punk & The Usos

AJ, Tamina & Alicia Fox d. Natalya & The Bellas

Randy Orton d. Daniel Bryan


THE RIGHT:
The Rhodes Brothers vs. MysteriShow: Did you know the announce team took what is known as a 'selfie' during this match? They did! How deeply upsetting and very worthy of comment! Sadly I'm not going to be able to because I'll be too busy discussing this rad match. Cody Rhodes and Goldust are such a good choice to spearhead the tag team renaissance; they're confident, well rounded, and capable of having a great match with just about anyone. Big Show and Rey Mysterio make for a good team as well; both will be most effective with half the workload, their size and speed mesh well, and the possibilities for double team fun are almost literally endless. I'd be all about a decent length rematch with the titles on the line at the Royal Rumble.

CM Punk and Shawn Michaels might have a fight, that would be cool!: So CM Punk punched Triple H last week in a legit cool moment, and that earned him some Sweet Chin Music from HHH's spirit animal Shawn Michaels. This week, Punk and HBK had a confrontation, albeit a pretty disappointing one; they were just kind of passive aggressive towards each other for a bit and then the Shield came out and that was it. Still, it was really intriguing to even see the two share a ring with each other, and while I'll reiterate my desire to see Michaels remain retired, I can't deny these teases with Bryan and Punk don't interest me even a little.

CM Punk & The Usos vs. The Shield: It's a six-man tag! It's got the Shield in it! You can finish the rest of this paragraph yourself really, it's the usual mixture of enthusiastic praise and loving gazing at Dean Ambrose's hyper charismatic face. Good guys took a beating and then they were all fired up, near falls were in abundance, people were flying all over the place; just more great wrestling from the best fucking people in the world. I love you Shield.

Daniel Bryan vs. Randy Orton: Oh no, hang on, it's Daniel Bryan who is the best fucking person in the world, isn't it? I can't even keep on top of all my wrestling man crushes any more. This was brilliant, a tremendous main event, a potential contender for the Raw Match of the Year; though in actual fact, it's probably not even the best Daniel Bryan match on Raw this year, which shows how ridiculously amazing the wrestling quality has been in 2013. This managed to be both silky smooth and rugged and vicious, a pristine wrestling match and a hateful fight. It was paced perfectly, told good, simple stories with Bryan working the leg and Orton working the arm, everything was sold very well, and as cheap as the finish was, it still wasn't entirely dissatisfying. A match that almost justifies the failings of the Orton-Bryan story on its own.


puRgatoRy:
Big E. Langston & Mark Henry vs. The Real Americans: I like Langston and Henry as a team, but I wish they wouldn't have put the Intercontinental Championship on Big. E only to shunt him into the tag division. With the demise of the two world champions system, there's a great opportunity to establish either the Intercontinental or U.S. title as a genuinely worthwhile belt again, but having both talented champions wrestling primarily in tag teams isn't the way to do it. Still, this was an entertaining, meaty power match between two good teams and can be enjoyed on its own merits.

Tons of Funk vs. Rybaxel: It dawned on me this week that Brodus Clay's heel turn will probably not lead to him becoming a Funkasaurus on a rampage, but instead just a boring old big man. That's rather soured me on an undercard feud I was quite satisfied with up to this point. Still, everything here continues to progress in a logical enough manner, and I find the antics of R-Truth and Xavier Woods, so it can stay in purgatory for now.



THE WRONG:
Randy Orton is your new champion woo yay: RANDY ORTON IS YOUR NEW CHAMPION OH MY FUCKING GOD WHAT NEWS. CAN YOU PROCESS THIS INFORMATION? WOULD IT HELP IF RANDY TALKED ABOUT IT FOR ABOUT TEN MINUTES? I didn't like this segment much. I thought John Cena's summary of your average Orton promo was quite funny, but didn't like the way he seems to have appointed himself Daniel Bryan's official spokesperson, supervisor, and hand holder. I think Orton's pretty decent on the microphone, and his interview later in the evening where he told us all to kiss his arse was great, but just asking him to say the same stuff in the same slot of the show each week doesn't do anything for him.

Bad News Barrett: Bad News Barrett came out and said some stuff I can't remember. I assume it wasn't very interesting. This makes me sad. :(

Fandango vs. Dolph Ziggler: I can't really remember what happened here either apart from Ziggler winning via roll-up. I like both these guys and it's a darn shame to see them treading water like this.

The Bellas & Natalya vs. AJ, Tamina & Alicia Fox: I will be voting for one of these divas as Women's Wrestler of the Year in the 411 Awards, and the fact that no other writer seems to disagree, and you all know instantly which one I'm referring to, shows just how flat and uninspiring the Divas Division has been this year, and last year, and the year before that, and...




Suuuuuuuuuuuuuuuuuuuuuuuuuuper kick!




THE RIDICULOUS:
NOTHING



The 411:


Another decent show, highlighted by a superb Orton-Bryan main event. After a frustrating couple of months, things seem to be generally moving in a more positive direction again as the Road to WrestleMania beckons; Bryan is hovering around the main event scene, Punk's primed for a title tilt, new tag teams continue to flourish, The Shield's impending break-up looks like it's going to be a big deal, Shawn Michaels is making some rather interesting appearances... not a bad time to be a WWE fan, though obviously things are still far from perfect. Thumbs up this week! Also, a warning for next week's show; I love special Christmas episodes of shows to an almost aggressive degree, and so I might be obnoxiously positive about Good Santa Mark Henry and all the other shenanigans we can expect from Raw next time out. Sorry team.

Show Rating: 7.0

As a reminder, I will be going by the 411 scale…

0 - 0.9: Torture
1 - 1.9: Extremely Horrendous
2 - 2.9: Very Bad
3 - 3.9: Bad
4 - 4.9: Poor
5 - 5.9: Not So Good
6 - 6.9: Average
7 - 7.9: Good
8 - 8.9:Very Good
9 - 9.9: Amazing
10: Virtually Perfect

The 847th edition is over…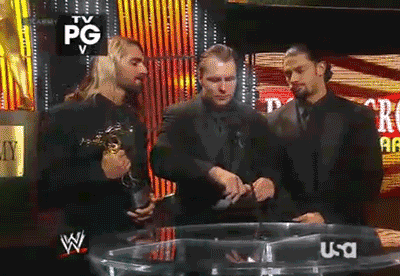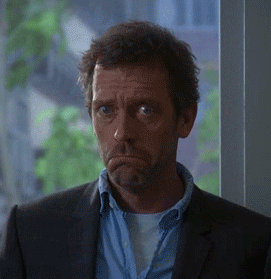 Yup…


Have you checked out the Csonka Podcasting Network? If you haven't, you should We run anywhere from 15-20 shows a month, discussing pro wrestling, the world of MMA, the NBA, general sports, popular TV series of the past, bad movies, battle rap, interviews, MMA & Wrestling conference calls and more! Around 10 different personalities take part in the various shows, which all have a different feel; so you'll likely find something you like. All of the broadcasts are free, so go ahead and give a show a try and share the link with your friends on the Twitter Machine and other social media outlets! Running since May of 2011, there are currently over 400 shows in the archive for you to listen to.



Your heart is free. Have the courage to follow it…TO CSONKA'S TWITTER!

http://www.twitter.com/411wrestling
http://www.twitter.com/411moviestv
http://www.twitter.com/411music
http://www.twitter.com/411games
http://www.twitter.com/411mma
comments powered by