SPOTLIGHTS
Marsico Asks 12.26.13: What Do You WANT To See?
Posted by Nick Marsico on 12.26.2013

Instead of complaining about what WWE is doing wrong, let's discuss what we would like to see them do! Not what's best for business but what's best to put a smile on your face.

'Tis the season for everybody to do their year end columns where they talk about their favourite and/or the best matches/moments/wrestlers/shows/bulges/promotions/teams and so on and so forth. I'll be participating in 411's big ass year end awards columns this year for the first time in a very long time, so I'll leave my opinions to that. In the meantime, I do have something that involves the end of this year and all of next year. A series of questions that I'll give my own answers to and I ask that you lend me yours as well.

I've always been a big fan of using my columns to facilitate as much discussion as possible. I love the new comment system specifically because it gives all of you a forum to respond in (generally) an instantaneous manner; it's like a message board, essentially, and those are how I became introduced to the internet (especially this so-called IWC) in the first place.

All of that said, on to the meat and potatoes of this particular column. There's a lot of negativity and generally a decent bit of positivity around here and everywhere else online as it pertains to WWE and their (often lack of) direction. So I ask you, dear 411 Wrestling readers, what is it that you want to see? It's a simple question, sure, but I want to break it down into a number of sub-questions to really dig deep into this topic. I feel that it can end up being a lot of fun. Let's see how it goes.





THE QUESTION: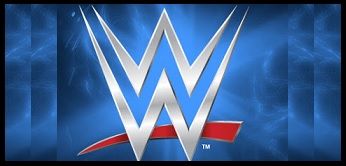 What Do You WANT To See Out of WWE in 2014?



Hey, look! It's that logo that they were going to use for the WWE Network! It's also been used as the WWE logo for WrestleMania 31 although I just read a report recently that WWE intends to unveil a new logo in 2014 and it's going to be significantly different from the one they have now. I doubt the veracity of that rumor based on the 300 trillion dollars they spent on the new belt, but who knows? Oh, and speaking of the new belt, now that it's the "WWE World Heavyweight Championship", I want to see them combine the two belts. I think it would look spectacular.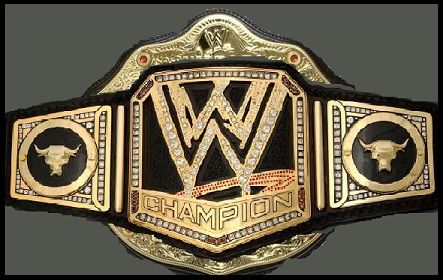 I made it in 5 minutes in MSPaint. Could have been worse.



It's such a damn mouthful to say though, ain't it? Every time they mentioned it on RAW it was "the WWE World Heavyweight Championship". It's a combination of both names, so if you're going to shorten it to make it easier to say it ends up being the old name of one of the other belts. I guess you could call it "the WWE World Title". Well I guess I just solved my gripe with that one.




What I Want To See




Now let's be perfectly clear. This isn't a column about what I think should happen this upcoming year. It's not about who should get a push or who should get out of the spotlight, retire, etcetera. It's about, specifically, the things I (and YOU) are interested in seeing in 2014. What would entertain you? What would make you feel happy and help get you engrossed with the product they way you once were?

Merging The Belts
- Literally. I doubt they're going to going to keep up with the 2 belt deal for too long. I expect that they'll phase out the dual belts either just before or just after WrestleMania. I would personally love to see them respect the history of the Big Gold Belt (Buff Bagwell getting a shot at it in 2001 on RAW not included) by incorporating it into the current title design. Why not pull out one of the proper big-ass versions of the belt and weld that fucker onto the back of the new WWE Title design? They won't be coming out with a new design (as I said above) and I expect that the BGB will be phased out in favor of just going with the Home Plate Belt, but I want to see a far better-looking version of what I pictured above.


Daniel Bryan & CM Punk, Tag Team Champions
- I'd LOVE to see Bryan and Punk get finished with the stuff with The Shield/Wyatts/Authority and decide that after being able to work together so well they would try their hands in the tag team division. Then after they win the belts, hold them for a while and lose them, they can have a friendly rivalry over who is the true Best in the World. Maybe a best of 5 series. Let a man dream!


Daniel Bryan Loses His Beard in a LUCHA DE APUESTA~!
- Dude eventually has to shave the beard. If they just let him shave it and waste the opportunity to do a beard vs. beard, beard vs. hair or beard vs. mask match that would be gravely saddening to me. With Hunico under the Sin Cara mask, they could build the character back up and do that match in a while. Just tossing ideas out. You want to get somebody over as a heel? Have them do something bad to Daniel Bryan. It truly is the only reason Bray Wyatt is a heel. You can just feel that the crowd wants to cheer him, but the hell if they would cheer anybody over Bryan.


Heel Sheamus
- Oh, maybe he can be the dude who shaves Bryan's beard. They have had a number of fantastic matches and both men are bigger stars now than they were then, so it would be doubly fresh since the heel/face dynamic would be reversed. And as I just stated, all you need to be a heel is to be going up against Daniel Bryan. That would start Sheamus off on the right foot and he would be able to carry the momentum from there. Sheamus NEEDS to be a darned heel.


TNA and ROH Forge A New Bond
- With the recent rumor of Samoa Joe not being welcome in Ring of Honor being squashed almost immediately by ROH's official Twitter page (feed? I don't know how it works), it made me start thinking ab out Joe having a match with Michael Elgin. With Ring of Honor also now sharing talent with the WWN Live group (Roderick Strong and Chris Hero specifically) it feels like the time would be right in 2014 to start the free range talent sharing again. It would be good for everybody.


Somebody Figures Out How To Get iPPV Right
- Please? Pretty please?


The WWE Network Launches!
- Come on. This would be unbelievable and it would be so much easier on the budget. I can order WrestleMania (and I've been burned a number of times over the last few years) for $60. That's six months of WWE classic stuff and 6 PPVs.






CHRISTMAS RAW CHRISTMAS THOUGHTS!

- After seeing the hype for THE BATTLE FOR CHRISTMAS~! I had to watch the show as soon as I could, so I actually spent Tuesday watching it in bits and pieces until I finally finished it around 3am Christmas morning. I have a 2 week old daughter and a 7 year old son to finish wrapping presents for. What the hell else am I gonna do, sleep?

- That 12-woman tag match was actually very entertaining. It was under 4 minutes long yet it felt longer... in a GOOD way! The arm-in-arm chainlink clothesline spot was pretty awesome, too. Should have ended with Tamina knocking the whole line down. That's my only complaint.

- Cole and JBL had to have been drunk as hell. JBL was advocating child labor! It was ridiculous and out of control in all of the right and wrong ways.

- In a huge surprise, the 6-man tag with The Wyatts and Cody/Goldust/Bryan was fantastic. They got two commercial breaks in the match! Cody and Goldust sure are losing a lot recently, which makes me feel like their break up as a team won't lead to a friendly sibling rivalry.

- HOLY COW WE GOT A PRESENT ON A POLE MATCH~! If you couldn't tell I really enjoyed this show and I wasn't even drinking. Not quite sure what they're going for with continually saying Ziggler has renewed his commitment to being the best followed by him getting beat. And by Fandango no less! Not that I have a problem with Fandango getting pushed back up from "backstage comedy goof" to meaningless midcarder. I was annoyed with them completely abandoning the guy so quickly so I'm glad he's getting some wins, even if it does happen at the expense of Ziggler.

- He is getting that title shot on the New Year's Eve episode of RAW, however. They could do a title change squeaky clean in the middle of the ring and replay it 30 times over the course of the rest of the show and then have Big E come out the following week with the title and nobody would ever even know it ever happened.

- We got decent matches with PTP v. Usos and Real Americans v. Los Matadores, which just makes me happy. Tag team division! I was NOT expecting Los Matadores to beat Cesaro and Swagger, but I welcome the tag team parity. It's not perfect but it's better than the tag team parody of years past.

- CHRISTMAS IS SAVED! I enjoyed this. Damn you for judging me.

- No clue what they're doing with Kofi. I wonder if it's nothing, just like always.

- Anybody for Sheamus versus Batista?

- Loved the 6-man tag team main event. SUPERMAN PUNCH! I even love it when it's ON THE APP! The finish was nonsensical but the aftermath was good. Big E is freakin' great and I am incredibly excited to find out what they have in store for him in 2014.

- I had a lot of fun watching RAW. It was just a simple placeholder with enjoyable wrestling and put out new content, which I prefer greatly over the Best Of style shows.





Preston City Wrestling
Nigel McGuinness & Dave Rayne v. Disco Madness (Mad Man Manson & Sam Bailey || PSW Festive Fury 2011 - December 3, 2011
From TJ Hawke:
"While a super competitive "ROH Style" match from Nigel is always great, this match really showed his talent for his comedic timing. Nigel was one of the most entertaining wrestlers in all of the world for a few years, and I truly miss watching him. I hadn't seen any of the other guys before, but they were all very over with the crowd, so they obviously contributed to the fun as well. "
For more, please visit Free Pro Wrestling
-Nicholas A. Marsico
comments powered by