SPOTLIGHTS
411 Fact or Fiction 12.26.13: Batista's Return, Magnus as TNA Champion, Xanta Claus vs. Christmas Creature, More
Posted by Larry Csonka on 12.26.2013

Do we want to see Batista return at WrestleMania 30? Did TNA make the right call by making Magnus the TNA World champion? Is Mistico one of the biggest busts in WWE history? 411's Nick Sellers and Mike Hammerlock debate these topics and more!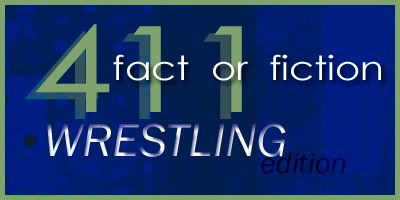 Welcome back to the latest edition of 411 Fact or Fiction, Wrestling Edition! Stuff happened, people loved/hated it and let everyone else know. I pick through the interesting/not so interesting tidbits and then make 411 staff members discuss them for your pleasure. Battling this week: First he is the author of the Wrestling 8-Ball, he is Mr. Mike Hammerlock! His opponent is back providing the Smackdown Instant Analysis and is an all around swell guy, he is Mr. Nick Sellers! Lets get to work…


Questions were sent out Monday.


Participants were told to expect wrestling-related questions, possible statements on quantum physics and Xanta Claus.




1. You want to see a Batista return at WrestleMania 30.




Nick Sellers: FACT Actually, forget WrestleMania, lets get the big man back even sooner. It's a good move for the WWE and while he won't shatter box office records or probably make as much of a long-term impact as before, it still gets people talking and adds another genuine star to the mixer. Depending on what kind of schedule he'll be on, if it's more than a One Shot Deal (tm 411 comments section) there'll be some who'll argue that others who work all year round deserve a spot more on a WrestleMania than him. But there's so many possibilities for a Batista return and plenty of new faces for him to pit his wits against, I think you have to look past that and see it as a major positive. He might return as a face and he might fancy a crack at the Shield for instance, or he might even revert back to his heel persona, picking up right from where he left off from his 2010 departure. Again, I don't think the euphoria will last long and details are sketchy at the time of writing, but it'll be fun to see him return even if it's only for a shot stint.

Mike Hammerlock: FACT Batista had plenty left in the tank when he split in 2010. Among the gigantic human set he was one of the better workers. Plus, he wrestled some pretty huge WrestleMania matches in the past - HHH, Cena, Undertaker, Evolution vs. Rock 'n' Sock. I definitely want to see him more than the other over-40 guys who've been in the rumor mill. The way Goldberg went out, I don't care if he ever wrestles again. Sting I've seen lately. It would be interesting to see Batista back in action. Technically he's got beef with Cena. Crazy nostalgiapalooza idea: Batista and Goldberg vs. Cena and Sting with Hulk Hogan involved as a manager or ref. If not that, maybe Batista vs. Big E or Cody Rhodes. Really, almost anything they could throw Batista into would be cool.

Score: for 1





2. Magnus was the wrong guy to win the "vacated" TNA Title.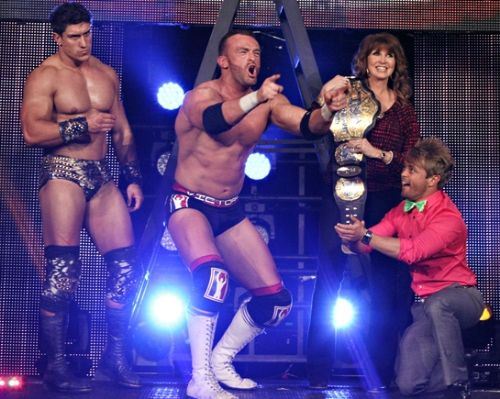 Nick Sellers: FICTION The vibe I've gotten from nay TNA die-hards in the past is that too many old-timers and/or the same old faces keep getting main event spots and title runs. Now, a new World champion is crowned for the first time in their career, and it's been met with similar dismay in some quarters. You can't have it both ways, folks. From my viewpoint, Magnus grew up in the same town as me in jolly old England, and I've seen him go from wrestling in front of about ten people in a local leisure center (in which three of those people were booted out for sneaking in alcohol!) to moving out to the States and actually carving out a pretty decent career for himself in TNA to the point where he's now their World Champion. Taking all of the local-hero bias out of it, he's a solid worker and although the booking and storylines haven't been to everyone's taste, it's good to see them give a young upstart an opportunity like this to carry the ball and run with it. Also, it ties in nicely with the UK tour they'll be embarking on next month. Good luck to the guy. Tally ho old chap. King's Lynn, England represent!

Mike Hammerlock: FACT I hate to pile on the guy after he just won his first title, but this is a classic case of hoping the belt makes the man. Magnus has never shown the sort of in-ring skills to make you think he's world champion material. If TNA is trying to move creatine shakes then Magnus is a spectacular choice. If it's trying to get people excited about its wrestling product then Magnus is going to disappoint. Honestly, I've always considered him a vanilla muscle guy. Magnus, Gunner, Crimson - never much saw the difference. He's a look TNA has been trying to push. What it should be pushing is the only thing it's ever succeeded with: we're good at wrestling. And has there ever been a less imposing power faction than Magnus, EC3, Rockstar Spud and Dixie Carter? The whole thing feels thrown together and Magnus has a transitional champ feel (e.g. keeping the belt warm until AJ gets back). I get the urge to elevate a younger guy, but that guy isn't in TNA. I think the TV ratings drop tells you everything you need to know here. Everybody who really cared knew Magnus had won in advance (since it was taped two weeks earlier) and fewer people watched than the previous week. It was the opposite of Mick Foley's pre-taped championship putting Raw over the top in the Monday Night Wars. People didn't feel like a Magnus win was a must-see moment.

Score: for 2





3. The Survivor Series buys being down 30,000 from last year was not a surprise to you.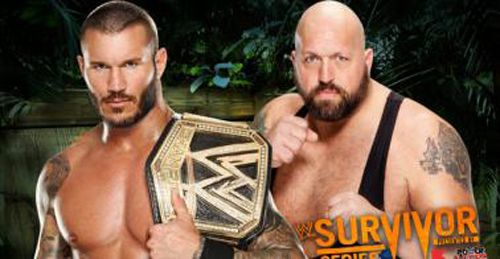 Nick Sellers: FACT Well, it's actually surprising it wasn't slightly lower due to the total lack of decent build-up for it. But by stark contrast, the build for TLC was actually quite good up and down the card; Although the undisputed title bout was pretty rushed, it gathered some decent momentum despite the short time frame. Elsewhere on the TLC card, other matches were built up with simple and effective booking. Survivor Series just felt like a complete filler session and apart from Roman Reigns going on the rampage, there wasn't an awful lot of note going on. In a strange roundabout way, the Raw shows from that month were pretty good, and that in-turn does affect PPV buys. Why fork out money for a PPV with little to no decent build or with any matches with a compelling story or a long-term consequence when you're getting great content on Raw without parting with a penny?

Mike Hammerlock: FACT I'm surprised whenever PPV buys aren't heading downhill, that's been the unmistakable direction for the trend line. It's an archaic way to watch a major wrestling event. Honestly, the WWE Network can't get here fast enough. We're always quick to put some blame on the guys at the top of the card. I don't think that's the story here. This isn't backlash for Daniel Bryan losing out to Randy Orton or the price you pay for John Cena not being in the main event. I just think it's hard to drive PPV buys if you don't have an overwhelming reason to plunk down the money. I also think Survivor Series has become a bit of a stale concept. Obviously there were well-documented faults with the buildup too. Just to add one that hasn't gotten as much mention, Randy Orton's stylistic change after his heel turn has been a problem. Think about how Orton got over in the first place. He was a high workrate heel with some outrageous offense. They let him go full Macho Man and fans loved it. Suddenly, after Summer Slam, he slowed way down and started working like a typical methodical heel. That's not the Randy Orton people want to see. It's certainly not the Randy Orton people want to pay to see.

Score: for 3





4. According to reports, the plans for Roman Reigns are, "bigger than anyone would have thought." With that being the case, Reigns will be the man to challenge the Undertaker at WrestleMania 30.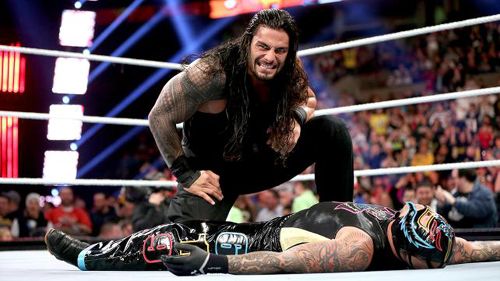 Nick Sellers: FICTION Though the prospect of Reigns vs. Undertaker sounds great to me, it looks as though Taker vs. Brock Lesnar is already on the books and thus it isn't likely to happen. But again, I like the idea and having The Shield do battle with Undertaker going into the event would make for great TV. Actually I could see the Authority making it a 3-on-1 handicap match or something in a bid to finally break the streak and stack the deck as much as possible, and because all three of the heels are tipped as future stars and the odds would be so great, you'd create genuine second-guessing of whether they'd break the streak or not. So while my heart says FACT for this one, I'll stick with my head and go the other way.

Mike Hammerlock: FICTION I'm all for Reigns getting a big push. He's put on great matches since he arrived in the WWE and he grew up around the business. Let's find out if he can be that ideal mix of power and energy. Yet, even if this rumor is true (and I assume all rumors are at least part fiction), a match against Undertaker doesn't make a lot of sense. There's a ton of money to be made from Taker-Lesnar and Taker-Cena. Unlike those other two, the only reason to have Reigns fight Taker is if the plan is to end the streak. Taker vs. a young, upcoming opponent isn't about the sale, it's about the outcome. So, unless Taker's had a Roger Murtaugh moment and wants to end the streak, then the WWE will keep the gravy train rolling. If the idea is to push Reigns hard, have him get to the last two in the Rumble, lose to Punk (they're feuding right now), get an upset title win in the Elimination Chamber, then defend at WrestleMania in a three-way match against both Punk and Orton. That would prevent him from being overexposed in a 1v1 marquee match at WrestleMania and qualify for "bigger than anyone would have thought."

Score: for 4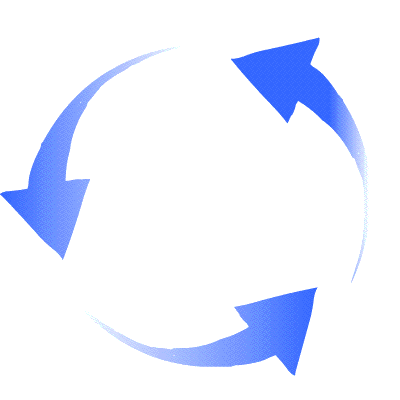 SWITCH!
5. Chavo Guerrero was the right guy to win the "fired" briefcase in TNA's Feast to Fired match.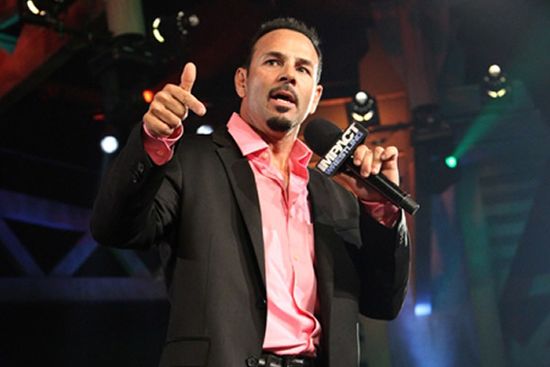 Mike Hammerlock: FICTION First off, I hate the Feast or Fired match. It's stupid. Might as well call it the TNA Is A Horrible Employer match. Second, when the "fired" guy was leaving anyway, so what? The obvious loser lost. And if the "fired" guy isn't really leaving, then it's just a dumb angle. Honestly, if you're not smart enough to figure out that basic game theory dictates the best course of action in a Feast of Fired match is to stay away from the briefcases, then it's hard to feel sorry for you. Definitely you can't claim your getting fired is an injustice. Anyway, I'm a Chavo mark. He was part of the Smackdown Six. He deserves better than taking his exit as part of this abomination.

Nick Sellers: FACT He hadn't been doing much of note since his run with Hernandez as tag champs ended. There were workers with less in-ring talent in the mixer, but generally speaking I think Chavo has outstayed his usefulness in TNA. Good luck to him on the inde circuit and I'm sure he'll have some interesting shoot interviews cropping up over the next few weeks.

Score: for 5





6. The Shield has been the best tag team in wrestling for the year 2013.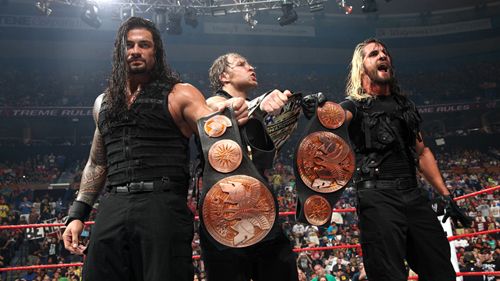 Mike Hammerlock: FICTION I love the Shield, and Rollins and Reigns are a fantastic tag team. They've given us a year-plus of great matches. Yet the coolest thing that happened in all of pro wrestling in 2013 was the emergence of the Rhodes Brothers. Goldust blows my mind every time I see him. If he had been this good back in the day we'd call the Attitude Era the Goldust Era. Seriously, sign me up for DDP Yoga. And Cody Rhodes is channeling Daniel Bryan's Hell No run. He's become that good. The Shield set a crazy high bar. When the Rhodes Brothers cleared it, it kicked the WWE tag scene to its highest level in a decade.

Nick Sellers: FACT I went with The Shield for a bunch of reasons, but I gave serious consideration to Goldust & Cody Rhodes pipping them to the team of the year post. Using last week's edition of Smackdown as a prime example (where they faced the Wyatts), Goldust can play the face-in-peril or go on a brilliant hot-tag spree with such gusto and conviction that I think he's probably the finest individual performer in a tag environment in the past ten years. Cody's comebacks after a hot-tag are equally brilliant and I think the two of them have such ridiculously good chemistry. But as fantastic as they have been, lets not forget that Goldust is a veteran and even Cody has been on WWE's main roster for about six years now, so in many ways it doesn't come as much of a surprise. With the Shield, we have three WWE rookies who've immediately taken it to the likes of John Cena, The Undertaker and a bunch of other household names and made an incredible impact. They've looked right at home as main event henchmen and usually have one of the best -or at least one of the most solid- matches of nearly every show they are in. Also, in contrast to Cody & Goldie, these three have been going strong for a full year now as opposed to just four months. I hope there is still some mileage left in them for a few months yet before we get the break up and the rumored Reigns mega-push.

Score: for 6





7. Sin Cara (aka Mistico) should be considered one of the biggest busts in WWE history.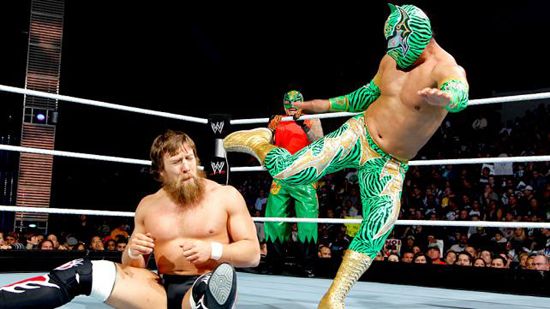 Mike Hammerlock: FICTION That's a list with Billy Jack Haynes, Kerry Von Erich, Lex Luger, Taz, Steve Blackman and Nathan Jones on it. Mistico (because he ain't Sin Cara no more) is just some guy whose act got tired real fast. Even if he had been healthy, he was sloppy and too many of his moves had that "someone really should be able to counter this without much trouble" feel. Mistico might be yet more proof that wrestling matters more than marketing, but I resist any and all attempts to give that guy so much as one ounce of historical significance.

Nick Sellers: FICTION Admittedly Mistico hasn't quite delivered as they'd hoped, and he'll be more remembered by some for the mistakes/botches he's made. But to be fair to the guy, he wrestled at such a frenetic pace in virtually every match, so you can't exactly question his endeavor or effort to throw everything he had at the all to see what would stick in an effort to get over. And speaking of effort, it's obviously paid off in many respects because Sin Cara merchandise was still selling pretty well before Hunico came along to revive the character. So even though Mistico might not be the guy to keep it going, he's at least left WWE with more than enough ammunition to keep the character going. When someone's actually been a draw and far from the worst wrestler they've ever had, I think calling him one of the worst busts they've ever had is incredibly harsh.

Score: for 7





8. Xanta Claus was a better evil Christmas character than the Christmas Creature.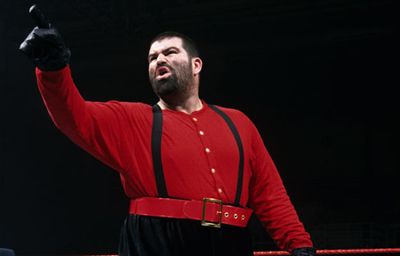 Mike Hammerlock: FACT Kane may be better in the ring than Balls Mahoney, but Xanta Claus was kind of awesome. At best the Christmas Creature was a guy suffering from psychotic ideation and a wrapping paper fetish. Xanta Claus had a fully fleshed out back-story. He's a mercenary from the South Pole who doesn't like children or Christmas. Had he come along three years later in the WWE and been allowed to work hardcore, he'd have been all kinds of over. Ridiculous you say? I will refer you to a guy who came in with a mortician gimmick and did well for himself. If anything, the WWE was ahead of its time. The Anti-Claus/Krampus has become an a hip go-to storyline in modern television (The League, Supernatural, Axe Cop).

Nick Sellers: FACT For lack of anything better to put because to be brutally honest I'm totally glossing over this question. Everyone knows the best evil Christmas character is Hans Gruber anyway, I'd like to close this question by saying I hope you all had a good Christmas Day (assuming this is still going out on Boxing day) and enjoy a decent break during these holidays, and a Happy New Year to all of you in advance.







Have you checked out the Csonka Podcasting Network? If you haven't, you should We run anywhere from 15-20 shows a month, discussing pro wrestling, the world of MMA, the NBA, general sports, popular TV series of the past, bad movies, battle rap, interviews, MMA & Wrestling conference calls and more! Around 10 different personalities take part in the various shows, which all have a different feel; so you'll likely find something you like. All of the broadcasts are free, so go ahead and give a show a try and share the link with your friends on the Twitter Machine and other social media outlets! Running since May of 2011, there are currently over 400 shows in the archive for you to listen to.



Larry Csonka is a Pisces and enjoys rolling at jiu jitsu class with Hotty McBrownbelt, cooking, long walks on the beach, Slingo and the occasional trip to Jack in the Box. He is married to a soulless ginger and has two beautiful daughters who are thankfully not soulless gingers; and is legally allowed to marry people in 35 states. He has been a wrestling fan since 1982 and has been writing for 411 since May 24th, 2004; contributing over 3,000 columns, TV reports and video reviews to the site.


Your heart is free. Have the courage to follow it…TO CSONKA'S TWITTER!

http://www.twitter.com/411wrestling
http://www.twitter.com/411moviestv
http://www.twitter.com/411music
http://www.twitter.com/411games
http://www.twitter.com/411mma
comments powered by