SPOTLIGHTS
411's Wrestler of the Week 12.24.13: Year Nine, Week 37
Posted by Larry Csonka on 12.24.2013

Magnus won the vacated TNA World Title, Randy Orton and Daniel Bryan impressed on Raw and more! But who won 411's Wrestler of the Week? Find out inside!




Welcome to YEAR NINE, WEEK 37 of 411's Wrestler of the Week. A quick overview of the rules to kick things off for us as a reminder…

Each writer chooses FIVE wrestlers (although ties and tag teams are allowed) from any promotion and each wrestler gets a point total attached to that ranking. It looks a little like this…

1st - 5
2nd - 4
3rd - 3
4th - 2
5th - 1

Then we tally up the votes and the official 411 Wrestler of the Week is crowned. But wait, there's more! Each week the top SIX vote getters get a points value for their ranking which looks something like this…

1st - 15
2nd – 12
3rd - 9
4th - 6
5th - 3
6th - 1

...and they go towards the 411 Wrestler of the Year award to be announced each year around WrestleMania. This will be posted every Tuesday (the voting week runs Monday through Sunday). Let's see who wins this week…

---



Larry Csonka
1) Magnus
Wrestler of the Week, to me, has always been about big victories, career making moments and also accomplishing things that are either rare or haven't been done. Magnus won the TNA Title, which was his first major title, and if you believe the TNA press release, "ended Britain's 108-year wait for a wrestling World Champion". They picked a direction due to the situation with AJ, and followed it and crowed the champion. Will it work? I am not sure, but the accomplishment was huge for Magnus, and gets him my #1 spot this week.

2) Adam Cole: Defeated Chris Hero on night one and Johnny Gargano on night two of the PWG All Star Weekend to retain his PWG Title.
3) Masato Yoshino: Defeated BxB Hulk on the latest Dragon Gate Proper iPPV to retain the Open the Dream Gate Title.
4) Shingo Takagi & Akira Tozawa
5) Big E. Langston


JUSTIN WATRY
1) Randy Orton
Sure, why not? He is the current WWE World Champion folks. The man had a great match with Daniel Bryan to main event Raw and was in a good opening segment Friday night on Smackdown. Like it or not, Mr. RKO is coming through in big spots and not letting anyone down as the 'face' of the company.

2) Daniel Bryan: He is right in the thick of things coming out of the TLC pay-per-view. Great match on Raw against the WWE World Champion. Nice focus on Smackdown, with the Wyatt Family added into the mix as well. Surrounded by John Cena and Randy Orton can only be a great thing moving towards 2014. It remains to be seen what the ultimate endgame is here...assuming we get one come WrestleMania XXX.
3) Magnus: I do not consider the TNA Title to be a "World Title." Thus, this can only rank at third. It is still the biggest win of Magnus' career though, just not one that ultimately means much in the grand scene of things.
4) Big E Langston
5) Batista


Ryan Byers
1) Masato Yoshino
The biggest event of the week was Dragon Gate's year end "Final Gate" show, and, standing tall at the end of it was the reigning Open the Dream Gate Champion Masato Yoshino, who successfully defended his championship against Wrestler of the Week comment section darling BxB Hulk.

2) Shingo Takagi & Akira Tozawa: Yoshino's stablemates in the "Monster Express" faction, Takagi and Tozawa, became the new Open the Twin Gate Champions by beating YAMATO & Naruki Doi. This means that all of the main players in Monster Express now hold championships.
3) Big E Langston: In addition to teaming with Mark Henry to get a win over the Real Americans on both Raw and Smackdown, he made his presence felt in the main event segment of the latter show, setting him up as a major player and getting him a six man match with John Cena and CM Punk next week.
4) The Wyatt Family
5) Big Dave Batista


MIKE HAMMERLOCK
1) Magnus
I've got plenty of issues with Magnus' title win: not ready for it, confused story line, not positioned to do much with the belt, in reality it happened weeks before we saw it. That said, he's a young guy who just won his first title. Good for him. We'll have plenty of time to be disappointed later. Quick note on my lower vote for Chavo: leaving TNA in its current state of disrepair counts as a significant personal victory.

2) Big E: The young man is being booked super strong. First he and Mark Henry take out the Real Americans, then he saves Punk and Cena (why are they acting like those two have no history?) from a Shield beat down. I worry he's getting a bit of Ryback rush, though working as IC champ gives him space to develop and clean up his weaker spots.
3) Roman Reigns: He speared Punk in half on Monday and ended the show with a foreboding stare down between himself and Big E on Friday. If the rumors about him getting a major push are true, he's showing signs he might be ready for it.
4) Fandango
5) Chavo Guerrero


DANIEL WILCOX
1) Big E Langston
Seems to being put into a strong position on the card going into the new year. All of a sudden he's the number two champion in the biggest wrestling organization in the world and now he's rubbing shoulders with the likes of CM Punk and Randy Orton. While the current rumor is that Roman Reigns is in for a big push in the next few months, one can only assume that Big E will be right there along side him. Put money on this two finally getting into it in a big showdown during the Royal Rumble match.

2) Magnus: Magnus won the TNA World Championship following a perversely entertaining bout with Jeff Hardy on Impact. It's a massive career achievement for him but I would be lying if I said the victory was not marred by the questionable booking and the mind-boggling situation regarding AJ Styles.
3) Daniel Bryan/Randy Orton: These guys had one hell of a match to close Monday Night Raw and the finish didn't really detract from the quality of the match at all. Orton is having one of his best in-ring years and Bryan continues to hang around the main event.
4) Roman Reigns
5) Batista


Paul Lapointe
1) Magnus
Love em' or hate em at the moment TNA is still the 2nd most relevant wrestling promotion in North America and they have a new champion, British import, Magnus. Dixie's golden boy is finally on top now can TNA finally create a new star not named AJ Styles, time will tell.

2) Big E: The E again is really getting behind the Big train hard at the end of the year and 2014 could wind up as a pretty significant stand for Langston if all goes well. Finally some momentum and proper attention on the IC champ!
3) Daniel Bryan and Randy Orton: Just a great match on Raw, that is all.
4) Masato Yoshino
5) Wyatts


Jack McGee
1) Magnus
Magnus defeated Jeff Hardy in a Dixieland Match on the Final Resolution edition of Impact to win the Vacated TNA Title. Whether you agree with the choice or not, TNA has picked a guy and is sticking with the plan. He is young and has a lot of room to grow, and I love that they are taking a shot with the guy.

2) Shingo Takagi & Akira Tozawa: Shingo Takagi & Akira Tozawa became the new Open the Twin Gate Champions by defeating YAMATO & Naruki Doi on Dragon Gate iPPV.
3) Masato Yoshino: Still your the Open the Dream Gate Champion following his victory over BxB Hulk on Dragon Gate iPPV.
4) Big E. Langston
5) Adam Cole


Greg DeMarco
1) Magnus
Essentially the most promising star on the TNA roster, Magnus is now a world champion—Britain's first in 108 years according to the TNA release. Magnus is talented, has "the look," and can talk. Being the handpicked champion of Dixie Carter is actually a good hook, and I think he's a great heel champion for TNA to build around as they move into their next era.

2) Big E Langston/Roman Reigns: The rockets have been strapped, folks. Now, this likely means a crappy Ryback-level heel turn after WrestleMania for E and a premature break-up of The Shield, but let's see this thing through. These guys have amazing potential and are the future.
3) Batista: What did Dave do this week? Oh nothing—he just had the entire wrestling world talking about him thanks to a listing on the Thomas & Mack Center website. That's impressive.
4) Adam Cole
5) Randy Orton


Mike Chin
1) Magnus
With AJ Styles in flux, and Bully Ray pushed down the card, we have a new main event star and world champion heading into 2014.

2) Big E Langston: Week by week, Big E is breaking out bigger and now looks to be on a collision course with The Shield.
3) Daniel Bryan: Another week, another banner performance, back to challenging Randy Orton.
4) Randy Orton
5) Roman Reigns


Jarrod Atkinson
1) Magnus
The NEW TNA World Champion takes the top spot on my list this week. Magnus looks to be Dixie Carter's corporate champion and can finally lay claim to being the number one man in the company.

2) Daniel Bryan: Bryan had a hell of a match with Randy Orton on Raw and had the crowd fully behind him. Bryan proves once again that he belongs in the main event spotlight.
3) Randy Orton: It takes two to tango. The Undisputed Champion of The WWE Universe played the heel role to perfection Monday, including his match ending low blow that caused the DQ and allowed both competitors to walk out of the match looking like gold.
4) Big E Langston
5) Jeff Hardy



THE WINNERS~!

Special Mention…Adam Cole - 7 Votes


Fifth Place…Shingo Takagi & Akira Tozawa & Roman Reigns - 10 Votes


Fourth Place… Masato Yoshino - 13 Votes


Third Place…Daniel Bryan and Randy Orton - 17 Votes

Their great match on Raw scored them third place for the week…



Second Place…Big E. Langston - 31 Votes

The big man is impressing the voters as he looks to be made into a more important performer on WWE TV…



And 411's Wrestler of the Week is…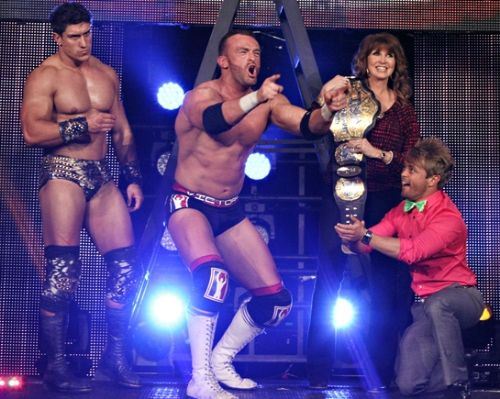 Magnus - 42 Votes






Year-End Standings~!
And here are the standings after week 37…

1. Daniel Bryan - 187pts.

2. Randy Orton - 123pts

T3. AJ Styles - 90pts.
T3. Roman Reigns - 90pts

5. John Cena - 73pts.

6. Cody Rhodes - 70pts.

7. Dean Ambrose - 68pts.

8. CM Punk - 65pts.

9. Seth Rollins - 63pts

10. Goldust - 43pts


Brock Lesnar - 42pts

Kazuchika Okada – 39pts.
Christian - 39pts.
Chris Sabin - 39pts.

Prince Devitt - 33pts
Curtis Axel - 33pts.

Bray Wyatt - 36pts.

Magnus - 35pts

Bobby Roode - 34pts

Big E. Langston - 33pts.

Ryback - 30pts

Kurt Angle - 28pts.

Mark Henry - 27pts.

Austin Aries - 25pts.

Bully Ray - 24pts.

Manik - 21pts.

Tetsuya Naito - 18pts.

AJ Lee - 17pts.
Luke Harper - 17pts.
Alberto Del Rio - 17pts.

Hiroshi Tanahashi- 16pts.
Damien Sandow - 16pts.
Adam Cole – 16pts.

Big Show - 15pts.
Dolph Ziggler - 15pts.
Kofi Kingston - 15pts.
Kenta Kobashi - 15pts.
Ricochet - 15pts
KENTA - 15pts.
Matt Jackson – 15pts.
Nick Jackson – 15pts.

Erick Rowan - 14pts.

Sin Cara II - 12pts.
Masato Yoshino - 12pts.
Jeff Hardy - 12pts.
Michael Elgin – 12pts.
Kyle O'Reilly – 12pts.

James Raideen - 10pts

Johnny Gargano – 9pts.
Rob Conway – 9pts.
Jimmy Uso - 9pts.
Jey Uso - 9pts.
Rampage Jackson - 9pts.
Mr. Anderson - 9pts.
Abyss - 9pts.
Wade Barrett - 9pts.
The Undertaker - 9pts
Karl Anderson- 9pts.
YAMATO - 9pts.
Jun Akiyama - 9pts.
Tamohiro Ishii - 9pts.
EITA- 9pts.
T-Hawk - 9pts.
Harlem Bravado – 9pts.
Lancelot Bravado – 9pts.
Shingo Takagi - 9pts.

Mikey Nicholls- 7pt
Shane Haste - 7pt
Rob Van Dam - 7pts.
La Sombra – 7 pts.

Akebono - 6pts.
BxB Hulk - 6pts.
Sami Zayne - 6pts.
Fandango - 6pts.
Yoshihiro Takayama - 6pts.
Shelton Benjamin – 6pts.
Jigsaw – 6pts.
The Shard – 6pts.
Robbie E - 6pts
Jessie Godderz - 6pts

Drew Gulak – 4pts.
Jushin Liger - 4pts.
Mickie James - 4pts.

Akira Tozawa - 3pts.
Suwama - 3pts.
Doc Gallows - 3pts.
John Morrison – 3pts.
Dusty Rhodes - 3pts.
Jack Swagger - 3pts.
Tito Ortiz - 3pts.
Sting - 3pts.
Hernandez - 3pts.
Chavo Guerrero - 3pts.
Seita Sanada - 3pts.
Tomasso Ciampa – 3pts.

Paul Heyman - 2pts

Samoa Joe - 1pt
ODB - 1pt
Tiger Mask IV - 1pt
CIMA - 1pt
Kota Ibushi - 1pt
Katsuhiko Nakajima - 1pt
Alex Shelley - 1pt
Candice LaRae - 1pt
Ethan Page - 1pt
Eddie Kingston – 1pt
El Hijo del Perro Aguayo – 1 pt



Voting began 4.16.13
Year-End Rankings Key:

WWE Contracted Wrestlers are represented in BLUE.

TNA Contracted Wrestlers are represented in GREEN.

ROH Contracted Wrestlers are represented in RED.

US Independent Wrestlers are represented in MAROON.

Japanese Contracted Wrestlers are represented in BLACK.

Mexican Contracted Wrestlers are represented in MAGENTA.

Other International Wrestlers are represented in INDIGO.

---
**PREVIOUS WINNERS**
Year One Winner: Ric Flair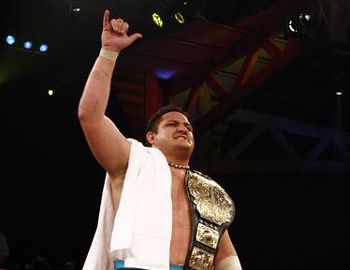 Year Two Winner: Samoa Joe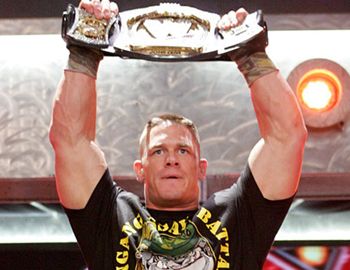 Year Three Winner: John Cena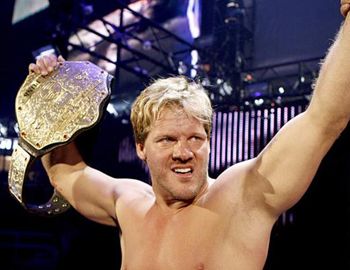 Year Four Winner: Chris Jericho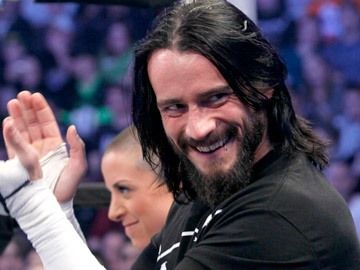 Year Five Winner: CM Punk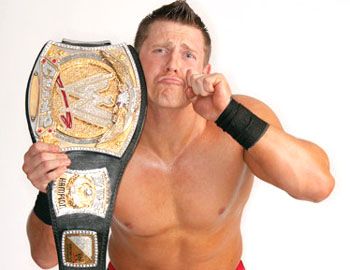 Year Six Winner: The Miz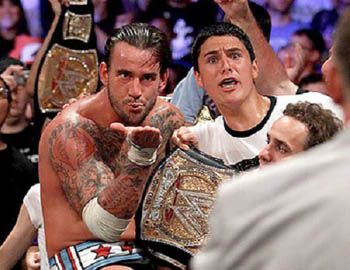 Year Seven Winner: CM Punk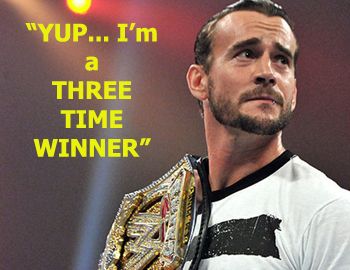 Year Eight Winner: CM Punk
comments powered by