SPOTLIGHTS
Christmas News From Cook's Corner 12.25.13
Posted by Steve Cook on 12.25.2013

Batista returns! Jarrett exits! Pictures of women! Celebrate Christmas here on the Corner!

Hi, hello & welcome to News From Cook's Corner! I'm Steve Cook, and due to popular demand 411mania.com has agreed to bring back the best Christmas special since KISS Saves Santa. We'll glance over whatever the heck is going on in wrestling & do a mid-year preview of the 411 Hot 100 by ranking the top 10 since the last list. Hey, it's Christmas. If you're surfing 411 between family functions or just trying to get away from your family for a few minutes, you deserve something a little special. And since we can't find Joshua Grutman or Asteroid Boy, you're getting me.

Remember when Christmas Day used to be a huge day for pro wrestling? Most of you probably don't since it's been so long, but back in the old days all the territories would run shows on Christmas Day, usually at reduced ticket prices. I remember Jim Crockett Promotions would hype it as a Fan Appreciation Night. Sales were good because tickets to the matches made great Christmas presents for the young & young at heart. Also, people wanted to get out of the house and wrestling was the only thing going on. The same logic applied on Thanksgiving Night, which led to Starrcade & Survivor Series becoming major events. It was a different time, and I'm sure today's generation of pro wrestler enjoys being at home during the holidays instead of traveling across the country to make a few bucks. But wouldn't today's wrestling fan like something to watch on Christmas other than the NBA?

Seriously, the NBA's the only thing on today. There aren't even any college football bowl games. Who's booking this crap? Not that I don't like the NBA, but it always leads to unrest at my family gatherings because my family are the kind of people that think college basketball is better than pro basketball because those college kids try so hard. You get a lot of that in the Commonwealth, or at least you used to before the state university became a one & done factory and that city school became the place where the kids play as a team for the name on the front of the jersey instead of the name on the back.

Oh by the way, it's also Louisville vs. Kentucky week. Another reason why this is truly the most wonderful time of the year! Saturday features the U of L/UK game followed by the Cardinals taking on the Miami Hurricanes in the Russell Athletic Bowl. It could either be one of the best days ever or one of the worst. Either way, nobody bother me on Cardmas Saturday.

And now the fake news!




Batista will be returning to Raw on January 20. Apparently WWE was mad that the news got leaked when some house show advertisements were released. Then they announced it on this week's Raw. These things always confuse me, but it doesn't really matter since Big Dave is coming back!

Batista had an interesting career as far as fan reaction goes. For the longest time people on the Interweb hated him because they said he was a big jacked up steroid guy that couldn't work. Then, at the end of his career, he spent a couple of months making fun of John Cena fans. This made everybody fall in love with Batista and be sad to see him go. I see wrestlers complaining all the time about how hard to please Internet fans are…Batista proved it really isn't that hard.

Batista was on top during days when wrestling generated more PPV buys & television viewers, but I'm not sure his return does all that much for business. I know people that still yearn for the days of Stone Cold & ECW. Are there people out there going "Man, you know what would make wrestling cool again? If they brought back Batista!"? Somehow I doubt it. Brock Lesnar had the advantage of headlining UFC shows and remaining in the public eye during his absence from WWE, and they managed to kill him off pretty quickly. Not sure why the same thing won't happen here. He will be in a Marvel movie and those things are popular no matter what these days so maybe they get some shine off that, but not enough to make a difference if the show can't keep people entertained.

So what will Batista be doing at WrestleMania? Dave Meltzer predicted that he'll be going after Randy Orton's Super Duper Heavyweight Title, and it became news because Dave Meltzer's predictions get reported as news by other websites not paying attention to context and grabbing lines for content, then other writers trying to get themselves over make fun of him for reporting wrong news when he's just a shitty prognosticator. Some would say that idea makes no sense because they've been building Daniel Bryan for the strap, but I think it makes perfect sense because it allows Triple H to relive his Evolution days. He can remember when the two main eventers were under his wing and it'll make him feel good about himself. Never underestimate Triple H's desire to satiate his own ego.

Heck, as much as I'd like to see Bryan as champion or winning the title at WrestleMania, I'm still hoping he has a match with Shawn Michaels. That'd mean more than the title, right Warrior?

(I was going to insert a picture of Warrior's tights from WrestleMania VII here but I couldn't find a really good image on Google. How is this even possible? One of the most famous matches of all time and I can't get a good picture of the Ultimate Warrior's tights? I thought this was America! The best I could do was an action figure, and that seemed kinda weird.)

Next week's Raw could be missing some of WWE's top stars. While Raw will be in Richmond, Virginia with folks like Daniel Bryan, CM Punk, the Shield, the Wyatt Family & the Authority, WWE is also holding a live event in Toronto where John Cena, Randy Orton, Big Show, Goldust & Cody Rhodes are being advertised. Well, I'll miss having the Rhodes boys on Raw, but I think us television viewers are still getting the better deal here. The question remains of why they're holding a house show in Toronto on the same night as a Raw. I remember when WWE used to hold SmackDown house shows on Monday nights and it always seemed silly to me.

Sure, we live in a DVR age now, but there's a certain charm about watching Raw live. That's what WWE is hoping most people think as they shop their television rights to various networks in 2014. Some people think WWE is set to get a huge increase on their current deal based on the fact it's live programming & supposedly DVR-proof. They compare WWE to NASCAR, who just signed a contract with Fox & NBC for a staggering amount of money. $2.4 billion with Fox, $4.4 billion with NBC. WWE ain't getting NASCAR money. It's ridiculous that NASCAR is getting NASCAR money, and I guess that's the main argument that WWE will get a good deal. .Network executives are spending money like drunken sailors.

Another positive for WWE is that networks are starting to recognize there is profitability in running shows for a lowbrow audience. A&E has found success by catering to the type of people that relate to shows like Duck Dynasty & Storage Wars. The History Channel used to be about history, now it's about pawn shops & people digging through other peoples' garbage. Television has gotten a lot dumber over the past decade, and it wouldn't be doing that if there wasn't money to be made.

I don't think WWE's going to have a NASCAR type of deal like some people think, but the McMahons aren't going to be hurting for money anytime soon.

Old School Raw will be returning on January 6. Obviously WWE is copying off of TNA, who is taping an Old School PPV on December 30. I'm kidding, by the way.

Heath Slater has been given time off from WWE to deal with personal issues. Ricardo Rodriguez will be filling in for him on some upcoming house shows, which makes me wonder why Ricardo hasn't already become 3MB's Colonel Parker. Given their current spot on the card and the fact they haven't released any hit singles in forever, 3MB clearly needs some management.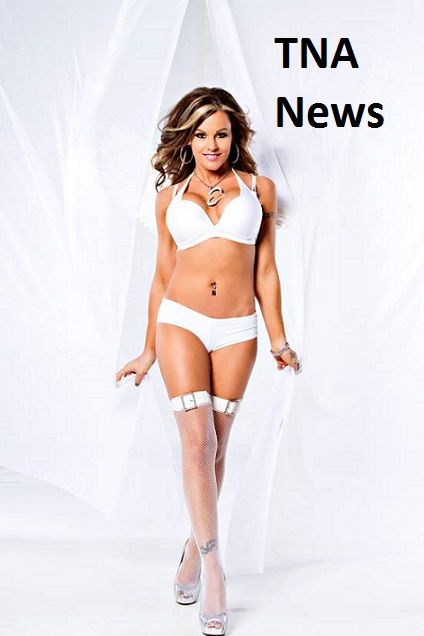 TNA Founder Jeff Jarrett will be resigning from the company effective January 6, 2014. This comes as a bit of a surprise, as Jarrett had picked up a lot of power in TNA in the past few months after the departures of folks like Bruce Prichard & Eric Bischoff. According to TNA's press release Jarrett will remain an investor in the company. I don't think that would prevent him from getting involved in other pro wrestling ventures, and a tweet from Jeff's wife Karen seems to indicate that's exactly what he'll be doing.

So where does Jarrett go? As much as I'd like to see him randomly pop up in the Royal Rumble I don't think we'll be seeing him in WWE. My uneducated guess is that he'll become more involved with AAA. He's been wrestling there lately & was part of the reformation of Konnan's heel group that never ever goes away for good on their last major show. AAA will also be debuting on the El Rey Network in 2014, which is a new cable network targeted towards the Latino market. If AAA is planning on promoting in the United States (which they have been for years but it seems like something always gets in the way), Jarrett would be a good person to help with that.

It'll be interesting to see what this means for TNA. The last time I wrote a news column we were talking about rumors that the Carter family was going to sell the company. That hasn't happened as of yet, instead it's been longtime TNA talent & people with experience in pro wrestling that's been leaving. Right now, this is Dixie Carter's company more than it's ever been before. And not just on the television show, where people are competing in matches to have dinner with her & fly on her private jet.

Of course, there's the "IT'S A WORK" crowd that claims everything's a work and this is no different. I'm not sure it'd make sense for TNA to work a storyline with a guy leaving when the guy hasn't been on their TV show in over two years, but the defense from the "IT'S A WORK" crowd is that it's TNA & stuff doesn't have to make sense. They've got a point there. If it is a work, I'm hoping it leads to the return of Wealthy American Businessman Jeff Jarrett that caused Ring Ka King all sorts of fits during its brief existence.

AJ Styles is either going to work for TNA or not work for TNA in 2014. I have no idea and I'm not sure he does either. I do know this story has been a thing for awhile now and nothing has really developed recently but people like me are expected to talk about it. So this is me talking about it. Yeah.

So Magnus won the TNA Championship on Impact last week. Well, this was weeks ago, but it aired last week. Anyway, with the victory he became the first British wrestler to win a major American promotion's world title in the history of professional wrestling. This is depressing more than anything else because it reminds me that William Regal & Davey Boy Smith never got a run with a world championship. Magnus ain't horrible or anything, but he ain't no British Bulldog and he damn sure ain't no William Regal.

That's right, three ain'ts in one sentence. You like that?




This probably isn't really the halfway point. It's been a little over five months since the last 411 Wrestling Hot 100 and I haven't decided when 2014's is taking place yet. That being said, an early look at the front-runners for next year's edition of the list has become one of the 411 Universe's favorite holiday happenings and it'd be criminal to not present a top 10 list with such a fun concept on this holiest of days.

Here we go!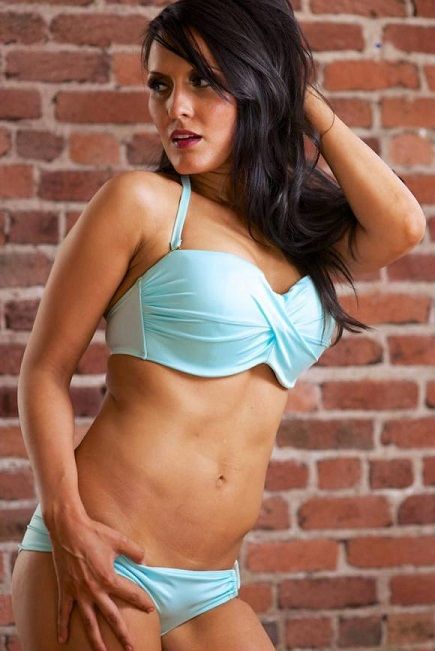 10. Cheerleader Melissa
Amazingly enough, TNA making Melissa wear a burqua still rates among the ten dumbest things they've ever done. Considering the things they've done over the past few years, it just goes to show how badly they messed up with her. She was #2 last year, I'm not sure if she'll ever make it to #1 but hopefully she'll make a run at it.




9. Kaitlyn
I hope Kaitlyn is higher on the list than this, because it'll mean that WWE actually did something with her during the first few months of 2014. She's been doing jack since ending her feud with AJ Lee, and was most recently seen teaming with AJ and the other non-Total Divas Divas because…well…reasons, that's why. She did totally rock some jean shorts during Raw Country, which is the only reason I remember that show took place.




8. Eva Marie
#AllRedEverything indeed. I love this girl. There's something about Eva that engenders a bitter hatred among the unwashed masses. I don't understand it, but it makes for an awesome dynamic when she appears on WWE television. You might not like her, but you have an opinion of her. That's a very good quality for a pro wrestler to have.




7. Summer Rae
Mrs. Fandango has made me forget about the former Mrs. Fandango, which is quite the feat. Not only is Summer absolutely fantastic as Fandango's valet, she's also been quite impressive in her in-ring appearances. Hopefully we'll be seeing more of that.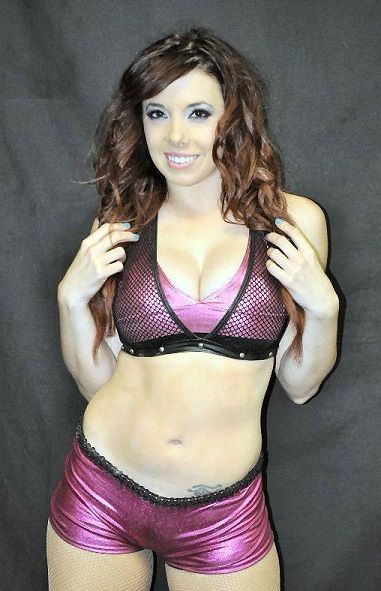 6. Taeler Hendrix
She might not be in TNA, but is that the worst thing in the world these days? Taeler's had a pretty fantastic couple of years and has blossomed into a stellar in-ring competitor. The downside here is that she doesn't need OVW training anymore and has left Kentucky. I was prepared for the possibility, but it's still been tough to deal with.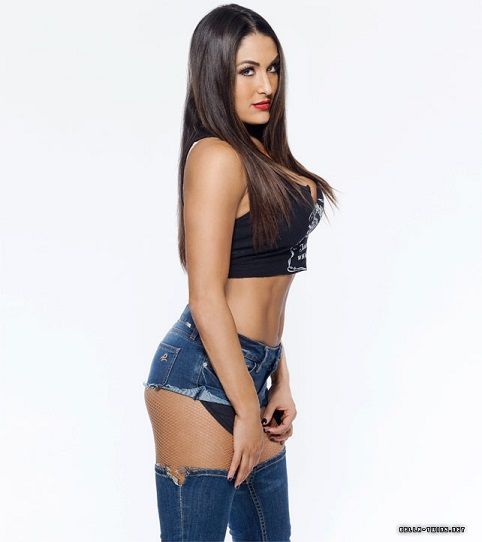 5. Nikki Bella
As somebody that's been a Bella fan since Day One at the Murphy Rec Center, it's been fantastic having them back on my television. Now they even have different personalities and don't dress the same, which is pretty cool. Nikki missed some time with an injury but has come back looking better than ever in more ways than one.




4. Paige
Paige has switched from being an Anti-Diva to a Diva of Tomorrow. Today's not looking too bad for her, as she's still the NXT Divas Champion and regularly teams with Emma, a lady that just missed this list by an eyelash. I'm hoping she winds up on the next season of Total Divas because I think her interacting with Eva Marie would be tremendous.




3. Velvet Sky
Last I checked, Velvet was leading an impactwrestling.com poll on who the best wrestling Knockout was. This is the same sort of logic that makes people tell me that Roman Reigns is the best member of the Shield. Maybe Velvet & Roman aren't the best bell to bell wrestlers in the world, but gosh darn it they're just too cute for words. Yes, I've just compared Roman Reigns to Velvet Sky. It's a thing now.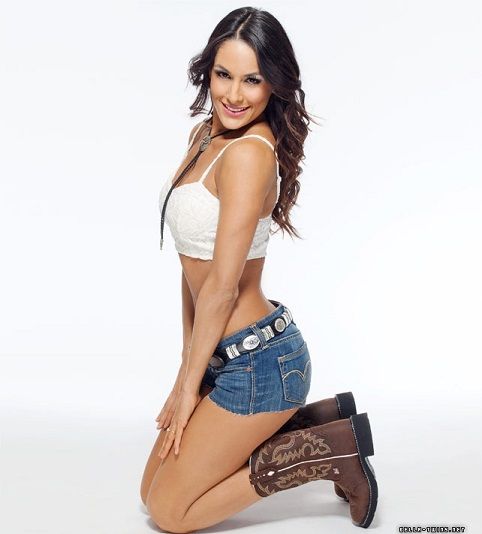 2. Brie Bella
I don't think there's been a wrestling couple I've loved more than Brie & Daniel Bryan. The percentage of wrestling couples that actually work out isn't great, but I really hope these two make it work in the long run. Whenever people whine & moan about how Bryan's used, I just remember he's marrying a Bella. Things could be a lot worse. Brie's stepped her game up in the ring & was probably the most likeable character on Total Divas.




1. AJ Lee
There has yet to be a repeat 411 Hot 100 Champion or somebody who has held the title on more than one occasion. Does AJ have the stuff to defend the title & make 411 history? So far…I have to say yes. She's held the Divas Championship for more than six months, and her little "pipe bombshell" was one of the most discussed women's promos ever. She isn't in the main event storyline anymore, but she's been a good foil for the Total Divas.

AJ may still hold the top spot right now, but she's got a long way to go. Does she deserve it? If she doesn't, who does? Let us know in the comment section!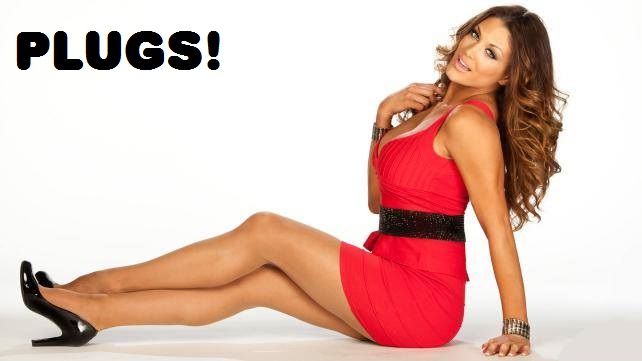 I've been talking a lot over the past week.

Jeremy Lambert & I talked some Total Divas & gossiped about the whole AJ/Punk/Beadle thing. Doesn't matter if it's been overblown or not, there's tons of fun in being Chatty Kathys about who's sleeping with who and all the drama surrounding it.

Larry Csonka & I looked back at the year in professional wrestling. 2013 has been a heck of a year in wrestling…sure there's been disappointments but there's also been a lot of good stuff.

The Penguin & I talked fantasy football, where there hasn't been a lot of good stuff this year. I'm just happy Lambert beat me this week in the 411 staff league playoffs so I don't have to worry about fantasy football during Week 17. Got enough things to worry about with the Bengals in contention for a 2 seed. Penguin & I will be back late in the week with our Week 17 podcast, a look back at this fantasy season that we both want to forget. Check it out at offtheteam.com, and join the message board so you can qualify for 2014 Rookie of the Year!

Thanks to all three of these gents for chatting with me via podcast throughout 2013, and to Greg DeMarco for welcoming me back to the GDMS family. I look forward to discussing Royal Rumble with them in a few weeks on vocnation.com.

As for upcoming writing projects, I'll be appearing in some of the 411 Year End Award columns that will be posted here around the usual dates year end columns are posted. Other than that…who knows. I'll be back for at least a Hot 100 and a Christmas Special next year. Probably more because this place is like the Hotel California. You can check out anytime you like, but you can never leave.

Merry Christmas everybody! Take it home, Dropkick Murphys!


comments powered by