SPOTLIGHTS
Wrestling's 4Rs 12.27.13: WWE Raw & ROH TV Reviewed
Posted by Jack Stevenson on 12.27.2013

CM Punk teamed with John Cena and Big E. Langston against the Shield, Mark Henry defended Christmas against Damien Sandow and more! Wrestling's 4Rs breaks down the Right, the wRong & the Ridiculous of WWE Raw and ROH TV!


How the 4Rs of wRestling Work!
Here is a quick explanation of the 4R's. The column will run TWO times a week. We will group our feelings on the shows in various categories: The Right, the wRong and the Ridiculous. The Right is stuff that worked very well: a great promo, a great match and so on. PuRgatoRy is a section between the right and wrong. It shows equal traits from both sides that cannot be ignored and need discussed. It is not a bad place per say, as things can get remedied or go the wrong way the very next week. The wRong is what it sounds like: bad matches, bad or boring promos and so on. The Ridiculous is stuff that had no right on TV: Stupid angles and so on. And there is always a possibility of a 5th R, which is as bad as they come. This column is supposed to be analytical, and at the right time very critical of the shows, it was the whole reason it was created. This is not a "mark" column, nor a "smark" column, our goal is to analyze the show from many different fronts, reward the good and call out the bad. We will not apologize for our opinions, they are as they are, whether positive or negative.
---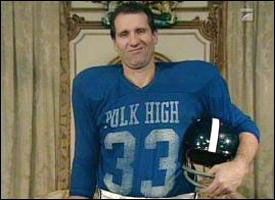 Let's rock…


IMPACT & SMACKDOWN WRITERS FOR THE Rs NEEDED


Hey all, we're looking for a few fresh voices to write about the TNA Impact Wrestling and WWE Smackdown programs for the column. If interested, you would need to be able to have your work completed by 6PM ET the Sunday after the show airs. If you regularly watch these shows, enjoy them, and would like to share your opinion on the world of wrestling, now is the time!

To be considered, email me at larrytcsonka@gmail.com with a sample, written in the traditional Rs format, to be considered.

---
By: Filip Pejic
ROH TV 12.13.13:
QUICK MATCH RESULTS:
Silas Young def Tadarius Thomas

Adam Cole def A.C.H. in a Proving Ground Match

reDRagon def C&C Wrestle Factory to retain R.O.H. World Tag Team Titles


THE RIGHT:
Adam Cole vs. A.C.H.: This was an excellent match that used great ring psychology from Adam Cole working over A.C.H. injured knee by beating me with a figure four correctly ( Miz take some notes). As well this match showcased A.C.H. which shows how he deserves a better chance to shine in Ring of Honor other than loosing every single match he's in and being stuck in a tag team.

reDRagon vs. C&C Wrestle Factory: A good match that was exciting to watch . They told the story on how every time C&C Wrestle Factory challenged for the belts it was never a one on one situation. The match was good and sadly put an end to the team of C&C Wrestle Factory who surprisingly broke up as a team, and even more surprisingly without any turn happening which you don't see that often. So with the team broken up I want to see Cedric challenge for the R.O.H. T.V. Title .


puRgatoRy:
Tadarius Thomas vs. Silas Young: The match was ok and helped Silas gain some momentum heading into Final Battle against Mark Briscoe. I found at first when Tadarius came to Ring of Honor the capoeira style interesting at first but know its getting kind of boring and the kicks look like they barely do any damage . Like I said the match was ok and I prefer to see T.D. wrestle in tag matches rather than singles match.


THE WRONG:
Nothing


THE RIDICULOUS:
Nothing



The 411:


A good show nothing bad on this show . I love Steve Corino's commentating ever since he came back and him and Kevin work well together. The match of the night has to be the Main Event it was great and kept me interested throughout the entire match. Can't wait till next week for the Fatal 4 way main event. So in conclusion, this was a pretty good show.

Show Rating: 8.0

As a reminder, I will be going by the 411 scale…

0 - 0.9: Torture
1 - 1.9: Extremely Horrendous
2 - 2.9: Very Bad
3 - 3.9: Bad
4 - 4.9: Poor
5 - 5.9: Not So Good
6 - 6.9: Average
7 - 7.9: Good
8 - 8.9:Very Good
9 - 9.9: Amazing
10: Virtually Perfect

---
By: Jack Stevenson
Raw 12.23.13:
QUICK MATCH RESULTS:
Total Divas d. Incomplete Divas

Sin Cara d. Curtis Axel

The Wyatt Family d. Daniel Bryan & The Rhodes Brothers

Fandango d. Dolph Ziggler in a Christmas Present on a Pole Match

The Usos d. The Prime Time Players

Good Santa d. Bad Santa

Los Matadores d. The Real Americans

Ryback d. Kofi Kingston

John Cena, CM Punk & Big E. Langston d. The Shield


THE RIGHT:
All I Want For Christmas is Randy Orton Apparently: Raw opened this week with The Authority attempting to spread some Christmas cheer, before Randy Orton interrupted to give them a gift- himself, as World Champion. It was pointless but quick and painless, and I'd feel hypocritical putting it in the wrong having complained in the past about tedious fifteen minute opening promos. Plus, there was some genuinely funny moments in this; Kane forcing candy canes on disgruntled Daniel Bryan, Stephanie McMahon and Triple H selling the Good Santa-Bad Santa match with tongue firmly in cheek, and, indeed, the moment when Orton revealed his much hyped Christmas gift was, in fact, Randy Orton. In the spirit of Christmas, I'll give it a right.

Sin Cara vs. Curtis Axel: This was pretty good. One of Curtis Axel's upsides is that he's so ridiculously bland he's essentially a blank canvas, and so if you put him in there with someone interesting, you'll usually get a decent match out of him. Sin Cara's been pretty good since his return, and so this was a nice bout with a few slick spots. Good enough.

Daniel Bryan & The Rhodes Brothers vs. The Wyatt Family: Yep this was wonderful. We've had so many great matches this year on Raw this might not even be in the top ten, but it was a tremendous six man that probably would have entered the little Match of the Year list I keep had it not been for a bit of a flat finish. Otherwise though, it was just fantastic wrestling and face in peril spots, with everyone on point, and notably Erick Rowan looking perhaps for the first time that he truly was on the level of his stable-mates. Fantastic match that y'all should definitely view.

RAW IS CAROL SINGING: This was probably the best of the Christmas themed segments. After the Truth/Woods and 3MB attempts I was ready for the segment to end, but then Santino Marella and the Great Khali totally redeemed the whole thing with Marella's straight-faced falsetto and Khali's out of tune FA, LALALALALA, LA, LALALA. I would give them ALL the wassail.

The Usos vs. The Prime Time Players: This was a fun little tag match. The Usos are the unsung heroes of the tag division, they don't get the storylines or the title matches but almost every week they'll put on a really good little match. Titus O'Neil and Darren Young are, while passable, hardly masters of the mat, but the Usos really got an entertaining bout out of them. I hope they get a run with the belts in 2014.


puRgatoRy:
Wade Barrett is NOT a certified charity collector: OK, Wade Barrett pretending to collect for charity and then keeping all the money for himself isn't exactly going to turn Barrett's career around or anything, but it was the best of the Bad News Barrett vignettes so far, and having him do overtly despicable stuff like this, rather than just half heartedly telling the crowd some bland insults, is a much better way of establishing this gimmick. A step in the right direction at least.

Good Santa vs. Bad Santa: I was kind of disappointed with WWE's Christmas effort this year; after last years inventive, hilarious, loved by everyone who doesn't take wrestling far too seriously episode where Alberto Del Rio ran over Santa Claus, this seemed a lot more lazy. The match was pretty under whelming as well; it would have worked had it been as melodramatic as anything, but instead it was just like those silly Hardcore matches Ziggler and Sandow had a few weeks ago, with some Christmas themed weapons and a partisan Michael Cole thrown in for good measure. Cole did make me laugh by booing as Sandow destroyed the Christmas decorations, and Henry was a natural to play kindly St. Nick. I'll put it in purgatory for offering some light seasonal entertainment, but it could have done with more effort.

Los Matadores vs. The Real Americans: This was OK. I can't recall it very well but I like everyone involved so I assume it must have been OK.

Kofi Kingston vs. Ryback: Truly this was a match for the ages.

John Cena, CM Punk & Big E. Langston vs. The Shield: Perhaps if I hadn't been fed so many great Shield matches that my stomach now bulges with Roman Reigns spears and Dean Ambrose's faces, I'd appreciate this a bit more, but it felt like a bit of a dark match main event. The talent on display ensured that this was perfectly functional, but it didn't feel much more than that. Still, it was a decent way to end the show.


THE WRONG:
Festive 12 Woman Tag: This was a typical Divas match, i.e. not very good. AJ made me laugh on commentary with her Rosa Mendes jokes, and everything in the ring was at least reasonably competent, but it was still far from high quality fare.

Christmas Present on a Pole Match: This was between Fandango and Dolph Ziggler and was useless despite both men being useful. It was just a flat, personality free match when it had potential to be a lot of fun. I really hope both men find something that gives them some momentum in 2014, it would be a terrible shame for them to float around the midcard aimlessly much longer.

Fandango vs. Dolph Ziggler: I can't really remember what happened here either apart from Ziggler winning via roll-up. I like both these guys and it's a darn shame to see them treading water like this.

The Bellas & Natalya vs. AJ, Tamina & Alicia Fox: I will be voting for one of these divas as Women's Wrestler of the Year in the 411 Awards, and the fact that no other writer seems to disagree, and you all know instantly which one I'm referring to, shows just how flat and uninspiring the Divas Division has been this year, and last year, and the year before that, and...


THE RIDICULOUS:
NOTHING



The 411:


The Wyatts vs. Bryan and the Rhodes is an absolute must watch, a Christmas cracker (I don't think you have those in America but maybe this metaphor will start a movement of people demanding to have them imported) of a six man tag, but despite lots of reasonably entertaining moments this never really felt like a particularly vital or important show. It was like an gift hastily bought on Christmas Eve that happened to be fairly satisfactory. Perhaps have it on in the background if you inexplicably have a family that are entirely favorable towards Monday Night Raw, but as long as you catch the aforementioned six man tag somehow you won't have missed anything if you skip this episode for seasonal fun.

Show Rating: 6.0

As a reminder, I will be going by the 411 scale…

0 - 0.9: Torture
1 - 1.9: Extremely Horrendous
2 - 2.9: Very Bad
3 - 3.9: Bad
4 - 4.9: Poor
5 - 5.9: Not So Good
6 - 6.9: Average
7 - 7.9: Good
8 - 8.9:Very Good
9 - 9.9: Amazing
10: Virtually Perfect

The 848th edition is over…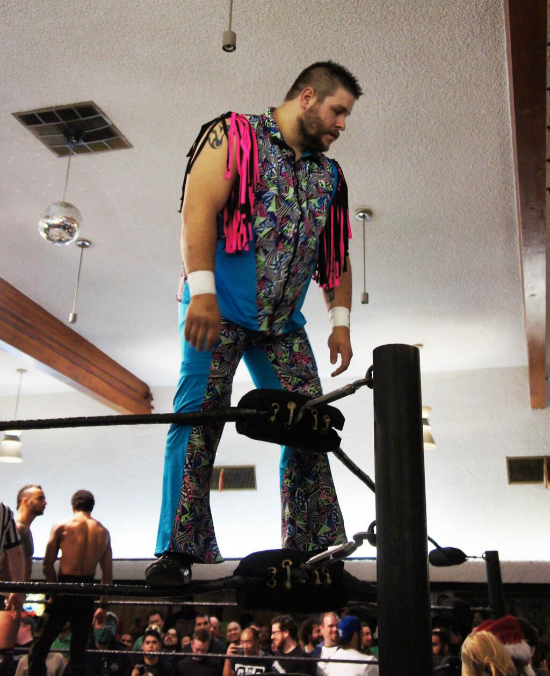 SO THIS HAPPENED!


Have you checked out the Csonka Podcasting Network? If you haven't, you should We run anywhere from 15-20 shows a month, discussing pro wrestling, the world of MMA, the NBA, general sports, popular TV series of the past, bad movies, battle rap, interviews, MMA & Wrestling conference calls and more! Around 10 different personalities take part in the various shows, which all have a different feel; so you'll likely find something you like. All of the broadcasts are free, so go ahead and give a show a try and share the link with your friends on the Twitter Machine and other social media outlets! Running since May of 2011, there are currently over 450 shows in the archive for you to listen to.



Your heart is free. Have the courage to follow it…TO CSONKA'S TWITTER!

http://www.twitter.com/411wrestling
http://www.twitter.com/411moviestv
http://www.twitter.com/411music
http://www.twitter.com/411games
http://www.twitter.com/411mma
comments powered by