SPOTLIGHTS
The 411 Wrestling Year-End Awards 1.06.14: Part Two – The Best Promos of 2013
Posted by Larry Csonka on 01.06.2014

From Mark Henry's fake retirement and CM Punk's controversial Paul Bearer memorial to Bully Ray's reveal of the Aces and 8s and more, the 411 staff continues their year-end awards by breaking down the top 5 promos of 2013!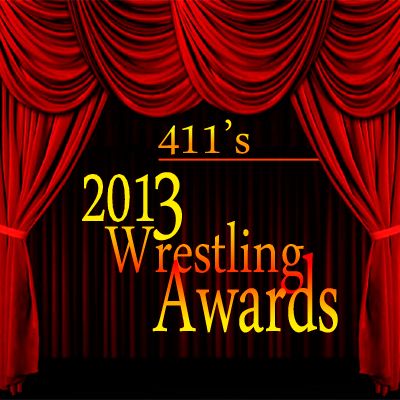 Welcome:
Welcome back to the Wrestling Top 5, year-end awards edition! What we are going to is take a topic, and all the writers here on 411 will have the ability to give us their Top 5 on said topic, and the end, based on where all of these topics rank on people's list, we will create an overall Top 5 list. It looks a little like this…

1st - 5
2nd - 4
3rd - 3
4th - 2
5th - 1

It's similar to how we do the WOTW voting. At the end we tally the scores and get our overall top 5! It's highly non-official and final, like WWE's old power rankings. From some of the best and worst, the 411 staff is ready to break down the awards! Thanks for joining us, and lets get down to work.




And now…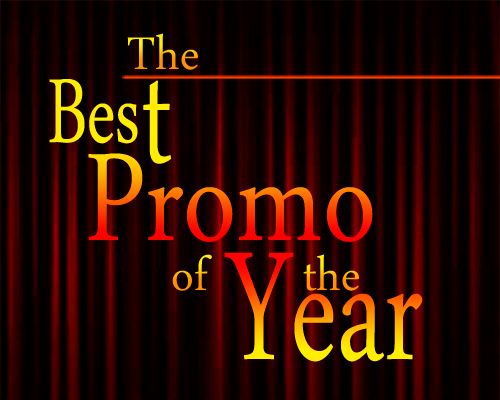 THE BEST PROMOS OF 2013!






JACK STEVENSON




5. Matt Hardy stands up against bullying in ROH. (YouTube, 5/31/2013)
4. CM Punk, "I'm Successful in Spite of You" (WWE Raw, 1/7/2013)
3. Paul Heyman proposes to the Ryback. (WWE Raw, 9/30/2013)
2. Paul Heyman is a volcano. (WWE Raw, 10/21/2013)



1. Mark Henry teases retirement before turning on John Cena. (WWE Raw, 6/17/2013) - There were some really, really good promos this year. I've already mentioned four of them. Matt Hardy's anti bullying campaign and Paul Heyman's volcanic eruption made for some wonderful comedy. Heyman's marriage proposal to Ryback was tremendously mad and brilliant. CM Punk's 7th Jan. promo was compelling viewing and opened the year superbly. Yet none of these promos accomplished something rather important to the same extent that my number one pick did. When Mark Henry came out on Raw and announced he'd be retiring, I believed him 100%. Pretty much the whole crowd also seemed under the impression they could be seeing Henry for the last time, and I'd imagine the vast, vast majority of people watching on TV did as well. I was hanging off his every word. So when Henry picked up John Cena as he went in for a farewell hug and dropped him unceremoniously with the World's Strongest Slam, I reacted in a way that no other promo this year made me do. I was shocked, I was confused, and I was excited. Mark Henry made me suspend my jaded, internet supported sense of superiority to what was happening on screen, and gave me the sort of feeling we seemed to get nearly every week when we watched wrestling when we were young, that almost romantic feeling of shock and amazement at what you were seeing. It didn't hurt that Henry and Cena would go on to have a cracking match at Money in the Bank, but the promo wouldn't have tainted much anyway; it was just a superb moment that doesn't happen often enough in pro wrestling.

---





Jake St-Pierre




5. CM Punk, "I'm Successful in Spite of You" (WWE Raw, 1/7/2013)
4. Paul Heyman is a volcano. (WWE RAW, 10-21-13)
3. Mt. Rushmore of Wrestling Explains Themselves. (YouTube)
2. Matt Hardy stands up against bullying in ROH. (YouTube, 5/31/2013)



1. Mark Henry teases retirement before turning on John Cena. (WWE Raw, 6/17/2013) - This is a landslide victory in my eyes. Mark Henry has been an unlikely source of great entertainment the past 2 years. Whether he was causing Jerry Lawler to bleed anally or tearing rings up with Big Show, he had a career renaissance the likes of which I've never truly seen before. He was long stale before he really turned the switch on, what with teaming with MVP and dancing. This promo is the tip-top of his career for me. Forget his title reign on Smackdown in the fall of 2011. Forget his surprisingly great feud with Big Show. This promo gave us something that's hard to come by in wrestling these days: emotion and surprise. WWE especially has just become so predictable that you usually know how things are going to turn out. Call it jaded, but I don't think things could be called unpredictable in this company. Yet, this--while we expected it at first--turned into something much different. By God, we were seeing Mark Henry retire after the best run of his career. The pink suit, the tears, the shout outs to his kids...how could he not retire? And then he did it, and I flipped my shit. That very moment might have been the pinnacle of wrestling for me this year besides Summerslam. It was just so perfectly executed that you can't help but smile and say, "You got me, WWE." Things like this promo are why I'm still a wrestling fan.

---





JUSTIN WATRY




5. Stephanie McMahon calls Daniel Bryan a B+ talent
4. Anything with CM Punk and Paul Heyman
3. Mark Henry retires...not!
2. Daniel Bryan and John Cena before Summerslam



1. The Rock backstage at the Royal Rumble 2013 - It is topics like this as to why I do not like compiling lists. I kept leaving promos out and forgetting others. Real quick, here is a quick rundown of my top five. The McMahons and Triple H ripping into Daniel Bryan all Fall was great. Now before you start whining and complaining, your anger was the desired response. You were SUPPOSED to get upset with their words. Welcome to pro wrestling! Punk and Heyman were great. Enough said. I have been a huge fan of Mark Henry's since the start, unlike all the recent bandwagon fans. However, even I could not buy into his big retirement speech. Everything leading up to that episode of Raw, including the obvious John Cena involvement (come on, he was just standing there!) made it too much of a work for me to get swerved. Nice try though. Then there was the excellent promo from Cena and Bryan six days before Summerslam 2013 over the word "wrestling." Finally...finally, we get to The Rock promising to win the WWE Championship for all of the people at the Rumble. Classic stuff.

---





Larry Csonka




5. Paul Heyman has lied every day of his life, but he's not lying now. (WWE Raw, 1/28/2013)
4. CM Punk, "I'm Successful in Spite of You" (WWE Raw, 1/7/2013)
3. Bully Ray Explains The Aces and 8s Angle
2. Daniel Bryan and John Cena Pre-Summerslam (WWE Raw, 8/12/2013)



1. Mark Henry Teases Retirement (WWE Raw, 6/17/2013) - Goddamn Mark Henry was AWESOME here. This was a seriously great promo by Henry, full of emotion and pulling you in. It doesn't matter if we saw it coming; Henry was spectacular here because he was properly able to use his emotions to make people live buy into the fake retirement. That's also part of the fun in wrestling, you're in on the whole thing, and we like to know where things are going. But more importantly, we love to see HOW we get there. We love the art of the performance, and Henry's here was simply excellent. The fact that Mark Henry has gone from a guy 99% of fans wanted to go away to such a good performer later in his career has been a joy to see.

---





MIKE HAMMERLOCK




5. CM Punk channels White Goodman, "I'm Successful in Spite of You." (WWE Raw, 1/7/2013)
4. Mark Henry teases retirement before turning on John Cena. (WWE Raw, 6/17/2013)
3. Brock Lesnar/Paul Heyman, "Paul, say something stupid." (WWE Raw, 8/3/2013)
2. AJ Lee pipebombs the divas, "You will never be able to lace up my Chuck Taylors." (WWE Raw, 8/26/2013)



1. Rhodes Family, "Tonight we fight for our family." (WWE Battleground) - Thought long and hard on this. It's an impossible choice. Picked this one because wrestling may not be a real sporting event, but that promo let everyone know those guys were ready to go out and give every ounce they had ... for real. You could feel the intensity coming off of Cody and Goldust. Cody's showed everybody with a set of eyeballs that he's got star power. Meanwhile Goldust stalked the set like a caged animal. The bark he threw in during Cody's riff even got his dad to mark out. Old school and brilliant.

---





Mike Chin




5. AJ Lee: The Diva's Pipebomb (Raw, August 26)
4. The Rhodes Family Stands Together (Battleground, October 6)
3. Mark Henry: The False Retirement (Raw, June 17)
2. John Cena vs. Randy Orton: The Parade of Champions/All Hell Breaks Loose (Raw, December 9)



1. CM Punk Offers His Condolences (Raw, March 11) - "I wanted to come out here and extend, personally, my heartfelt condolences. I want to extend my heartfelt apologies for your loss... at WrestleMania."

The scene: legendary manager Paul Bearer has, in real life, passed away.

The immediate context: Undertaker's longtime manager is dead, and CM Punk has a showdown to build to at WrestleMania.

We can argue all day about whether using Paul Bearer's death as part of a wrestling angle was in poor taste, but the fact of the matter is that this promo added much-needed heat to 'Taker's streak match at WrestleMania 29, and was a perfect promo climax Punk's dick-ish heel run. Programs can be about much more than title belts and trading wins and losses. Punk made this story personal, and this promo was a launching pad for a superb match between these two at 'Mania.

---





Ryan Byers




5. Mixed Marital Archie trains for his fight with Davey Richards (AAW on YouTube, 5/12/2013)
4. The Wyatt Family's initial video packages. (WWE Raw, 5/27/2013)
3. The Rock has faced adversity his whole life, his mother was diagnosed with cancer, but they never quit. (WWE Royal Rumble)
2. Mark Henry teases retirement before turning on John Cena. (WWE Raw, 6/17/2013)



1. Paul Heyman has lied every day of his life, but he's not lying now. (WWE Raw, 1/28/2013) - As I write this entry, I'm the six or seventh 411 staffer to cast a vote, and I'm the first person to mention this particular promo, and it's a shame. There is no question that Paul Heyman is great on the mic, and he's at his absolute greatest when he's playing the slimy, weaselly, cowardly manager who modern fans first grew to love to hate in the days of the Dangerous Alliance and who was reintroduced in WWE after Heyman's managerial hiatus spent playing booker man in the land of the extreme. I'm so, so happy that we have that managerial character back, even if it is temporarily on the shelf due to the conclusion of his feud with CM Punk.

As far as this promo is concerned, it features Paul Heyman at his sleazy best. At the time, the big angle was whether Heyman and his charge CM Punk had hired out favors from the likes of Brad Maddox and the Shield in order to extend Punk's title reign. This culminated in Vince McMahon declaring that he would host a "performance evaluation" for Heyman in the main event slot of Monday Night Raw. The first third of the promo was Heyman begging and pleading and kissing ass to do everything in his power to avoid whatever punishment Vinnie Mac was going to dish out. As the promo progressed, McMahon seemingly caught Heyman in his lie, playing video footage of Heyman speaking with Maddox and the Shield about their vast conspiracy. At this point, Heyman took his disingenuous nature to a new level, as he claimed that the man depicted in the video was NOT HIM, but rather a Paul Heyman impersonator . . . because there are so many of them floating around. What made the promo hilarious was just how adamant Heyman was in his clearly false denials, going as far as declaring that he has lied every day in his life but he was not lying at that moment, for the first time ever.

Then, there was the big capper, as BROOOOOCK LESSSSSSNAR~! made his unexpected return to the promotion after a lengthy vacation and hoisted McMahon up for a mighty F5. That was a memorable, breathtaking moment in and of itself, but what made it all the better was Paul Heyman's reaction, as he cowered in the corner and begged Lensar to stop, not necessarily because he didn't want to see McMahon beaten up but rather because he was trying to do everything he could to protect himself from the fallout of the boss being roughed up. As cliché and as stupid as it may be to say it after Michael Cole ruined the phrase, this was "Vintage Heyman," and it made a big enough impression on me that I have remembered it all year long and am now placing it on the top of my list.

---





Paul Lapointe




5. AJ Lee's Diva Bomb on the Total Diva's
4. CM Punk a Promo Good Year "I Am Successful In Spite of You" "I Sincerely Offer my Condolences" "I am a Paul Heyman Guy" "The Beast Vs's The Best"
3. Mark Henry's Faux Retirement Speech Turn
2. Bully Ray's NWO like Rant on The Hogans following his World Title Win



1. Paul Heyman "The Best In The World" at Promos This Year I said I would cheat and I could not for the life of me whittle down CM Punks many accolades on the MIC and that works doubly for Paul Heyman and his ability to make me mark out, laugh, cringe and smirk when he gets behind a microphone. I mean seriously though his feud with Punk dragged on a little bit too long for the impact I believed it wanted to achieve there was some gold there. Plus any performer that the E has enough faith in to try and make us care about both Curtis Axel and Ryback even if it was just for a moment must have some chops on the Mic.

Meandering now complete Heyman had a killer year when he could talk and even when he didn't really. As some other Columnist have pointed out his highlights and dates I am just going to float some barbs about them. His "Best In The World" spiel was golden after beating CM Punk, his proposal and glow in the ring when he beamed over Ryback was hilarious, his efforts in putting over at least for a short while Curtis Axel after his re-debut, VOLCANO!!!! (Somebody, ANYBODY please link up a GIF or Video of that I beg you) Hey Paul, say something stupid with Brock Lesnar just worked, its really hard to see where anything didn't really.

And lastly like my colleague Mr. Byers has brought up Heyman's kafuffle performance against the likes of Vinny Mac when Lesnar returned was downright masterful in its booking and execution. Also while writing this I am a little wispy that though it makes sense at the moment, I miss Paul E now that he is gone. I am hoping come 2014 he have a new Dangerous Alliance. 2013 the WWE Heyman Promo Year! Hooray!

---





James Wright




5. Paul Heyman - Volcano
4. Paul Heyman - A Kiss for Ryback
3. Bully Ray - The Aces & 8s Reveal
2. AJ Lee - The Pipe-Bombshell



1. Mark Henry - Phony Retirement Ploy - The reason this is number one for me is also why it could be entered for the 'Biggest Surprise of the Year', if such a category existed, because it legitimately fooled and surprised everyone.

Sure when Henry posted on Twitter a lot of people were skeptical about his actual retiring, but that is all part of why it was such a brilliant promo. Because this wasn't something that came out of nowhere that no one could have been expecting, instead most of us sat there presuming this was some type of angle or work, but over the course of the promo, Henry made us believe that it was real.

In a form of entertainment where reality and fiction blur constantly we have been trained to question everything, add to that the fact that often things that take place in professional wrestling are so unbelievable that it becomes incredibly hard to suspend our disbelief, and it is very hard to ever truly be sucked in to anything we see, especially if it is part of a scripted promo where there is not the same means of visual impressiveness that can shock you like in a match.

Yet when Henry came out, boots in hand, this thing immediately felt real, then factor in that he was talking in a way which seemed completely removed from his character, and that he was a veteran who might very well have decided to pack it in (and let's not forget the tear in his eye) and it is hard not to have been sucked in. Sure there will be some who will still sit there and claim that they remained skeptical, but for me I was convinced and it was compelling television, and it was even more compelling when Henry then dropped Cena on his arse.

---





Nick Sellers




5. Bully Ray Aces & Eights reveal
4. The Rock (Backstage, Royal Rumble)
3. Matt Hardy on bullying (YouTube)
2. AJ Lee rips on the Divas Division (Raw)



1. Mark Henry teases retirement (Raw) - In a word, glorious. In an increasingly kayfabe-savvy wrestling age, when we're all in on the goings on (or at least we like to think so), it's often harder to shock an older audience. The kids, not so much, but certainly with adults and long-time fans. In many respects, it's also part of the fun. Sometimes you know something is coming, but you're hooked to see how they get to the conclusion.

But this Mark Henry retirement deal came almost completely out of the blue. After a teasing tweet earlier in the day, Henry came out to deliver a lovely, stirring speech which had you totally hooked. Henry's delivery was every bit as Oscar-worthy as was originally claimed. The tears, the line about being a Salisbury Texas boy done good, the "Baby, I'm coming home!" Line, everything. Just superb. He had the crowd and millions of people in the palm of his hand, and genuinely believing he was riding off into the sunset.

Then he gives Cena the Worlds Strongest Slam.

I can honestly, genuinely say that I didn't see it coming, and I was totally, utterly slayed. And I loved it. Going back to my original point, it's so rare now to be genuinely surprised by something like that in wrestling. The whole delivery of it and the follow-up with the double cross was absolutely inspired, and quite possibly Henry's finest hour of his career. Easily the promo of the year by quite a distance.

---
AND 411's BEST PROMOS OF 2013!
T4. Paul Heyman Has Lied Every Day of His Life – 11pts.
T4. Bully Ray Explains The Aces and 8s Angle– 11pts.
3. Paul Heyman is a Volcano – 12pts.
2. AJ Lee Drops a "Pipebomb-shell" on The Divas – 14pts.
1. Mark Henry Fakes His Retirement – 38pts.
THE 2013 411 WRESTLING AWARDS
The Biggest Disappointments of The Year: CHIKARA's Disappearing Act – 44pts

The Best Promo of The Year: Mark Henry Fakes His Retirement – 38pts

The Best Tag Team of The Year: TO BE DETERMINED (January 7th)

The Worst PPV/Major Show of The Year: TO BE DETERMINED (January 8th)

The Best Female of The Year: TO BE DETERMINED (January 9th)

The Best PPV/Major Show of The Year: TO BE DETERMINED (January 10th)

The Best Feud of The Year: TO BE DETERMINED (January 13th)

The Best Match of The Year: TO BE DETERMINED (January 14th)

The Best Wrestler of The Year: TO BE DETERMINED (January 15th)

comments powered by