SPOTLIGHTS
Wrestling's 4Rs 12.30.13: TNA Impact & WWE Smackdown Reviewed
Posted by Jack McGee on 12.30.2013

Seth Rollins battled John Cena while his Shield teammates fought Big E. Langston and Mark Henry, Jeff Hardy walked away from TNA and more! Wrestling's 4Rs breaks down the Right, the wRong and the Ridiculous of Impact and Smackdown!


How the 4Rs of wRestling Work!
Here is a quick explanation of the 4R's. The column will run TWO times a week. We will group our feelings on the shows in various categories: The Right, the wRong and the Ridiculous. The Right is stuff that worked very well: a great promo, a great match and so on. PuRgatoRy is a section between the right and wrong. It shows equal traits from both sides that cannot be ignored and needs discussed. It is not a bad place per say, as things can get remedied or go the wrong way the very next week. The wRong is what it sounds like: bad matches, bad or boring promos and so on. The Ridiculous is stuff that had no right on TV: Stupid angles and so on. And there is always a possibility of a 5th R, which is as bad as they come. This column is supposed to be analytical, and at the right time very critical of the shows, it was the whole reason it was created. This is not a "mark" column, nor a "smark" column, our goal is to analyze the show from many different fronts, reward the good and call out the bad. We will not apologize for our opinions, they are as they are, whether positive or negative.
---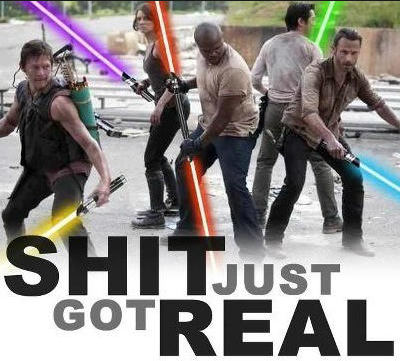 Impact 12.26.13:
By: Jack McGee
QUICK MATCH RESULTS:
Gunner vs. James Storm went to a no contest @ 5:00

Joseph Park defeated Bad Influence @ 12:00 in a monster's ball match

Lei'd Tapa defeated ODB @ 4:00

Ethan Carter III, Rockstar Spud, Jessie Godderz and Robbie E defeated Sting and Jeff Hardy in a handicap match @ 13:00


THE RIGHT:
The Magnus Video Packages: The one thing that I absolutely loved on this show were the Magnus video packages. With the story being that Magnus was "across the pond," they needed to have the newly crowned champion on the show in some way. They did that with the multi-part video series on the show, which was a nice mix of reality and storytelling. On one hand, they told the story of Mangus' rise in TNA and the way he was slowly looking to get there, but never quite did. The story side included things like the Main Event Mafia bringing him in, ONLY because they wanted to keep him down. The videos were well done, Magnus came across as a cocky, yet confident champion, and they just clicked. This is the sort of thing that TNA has historically not done that well, but recently (Bully's Aces and 8s reveal is another example) they have finally figured it out. This was a nice piece of work by the company, and kept Magnus in focus without him being there in person.

ODB vs. Lei'd Tapa: I will fully admit to not being a fan of Lei'd Tapa. I think that TNA signed the wrong woman when they did that Gutcheck, and are trying to make the new Awesome Kong. Right now I feel as if she comes off as "Kong-Lite" in some ways, and she isn't quite ready for the direction that they are taking here, but this week, she did very well. This wasn't a match that you'll remember as great or anything ground breaking, but she played the monster well and ODB worked around the weaknesses, played to the strengths and this worked perfectly for what it was. The big thing is that Kim is the controlling bitch, and "her problems are Tapa's problems." Tapa is slowly not looking all that happy with Kim's talk, and this week Tapa did not look all that thrilled with Kim. If they are going the Kong route with Tapa, and I have said this before, there is no one better to put her in there with than Kim. She's the best worker in the company and knows how to work that style of match.

Handicap Match: Sting and Jeff Hardy vs. Ethan Carter III, Rockstar Spud, Jessie Godderz and Robbie E w/DJ Zema Ion: This match was set up during the impossibly long opening segment, and looked to be Sting and Jeff Hardy vs. Ethan Carter III and Rockstar Spud. But Aunt D had other plans, and it turned into Sting and Jeff Hardy vs. Ethan Carter III, Rockstar Spud, Jessie Godderz and Robbie E w/DJ Zema Ion because Dixie promised "a tag team match". Overall this was a fun main event, featuring established talent against a group of fresh talent, which I appreciated. The team with the numbers won, which they should have and needed too, especially with ECIII pinning Sting. Sure it was a sneaky heel finish, but it worked because the set up is for Sting vs. ECIII. This was an overall fun main event and served its purpose well.


puRgatoRy:
James Storm vs. Gunner: James Storm vs. Gunner was a perfectly average match coming out of the opening segment. While nothing special, it did play off of the previous weeks of drama between Storm and Gunner. Gunner has the world title shot briefcase, and with the non-finish here, they are clearly building towards another match between the two of the briefcase. Part of me hated that they jumped to the match for the case right away, but the way they did it to make it continue ended up working well. The booking is good, the action was average, and unfortunately for me this feud does nothing for me. But it is being done rather well, so I can't completely hate it.

Bully Ray Was Great – But That STUPID Music!: Bully Ray made an appearance on the show this week. Ray is pretty EMO right now due to losing his title, and the destruction of the Aces and 8s. His girl Brooke was pissed about the lack of communication, and was going to out all of the dirty laundry. Brooke actually did well here, running down Ray as "he high school kid with no friends that no one likes". Ray then calmly explained that they are done when he says so, slammed her fucking skills, and then said to, "let everyone know what is in store for then, and that it will be worse than ever before". This was all going so well, but the stupid music they used really killed this for me. It is one thing to do so backstage, but live in the arena is another. You have Bully cutting this serious and intense promo only for some "B-Horror Movie" music clips to play in the background. I get that this is entertainment, but there is a point to where you go from pro wrestling acting to making it appear silly. This is the kind of thing that TNA constantly does, and that is subtraction by addition. They have something that is good, decide to add to it, and end up making it worse. Keep things simple and let the guys that can deliver do their jobs and deliver. Ray doesn't need smoke and mirrors when he talks.

Jeff Hardy's Farewell Speech: This was another middle of the road deal for me. With the upcoming UK tour, and the fact that Hardy cannot go due to past legal issues, the idea of getting him off TV was a sound one. The way the booked the title match last week and way they built the show actually all played very well into the promo he gave. Also, while many slam Hardy's mic skills, he did perfectly fine here and got his point across well. What I disliked here is that Hardy walking away due to Dixie Carter is similar to AJ's deal. But not only that, the fact that one of your top and "valiant" heroes is walking away doesn't play well to me. If they were writing him out, why not have the BroMans, Ion, ECIII and Spud beat down Sting and handcuff him to the ropes and then destroy Hardy. He was already banged up from the previous week, it would have been believable, and would have put heat on the heels. Simply put I feel there was a more productive way to do the angle that would have meant more to the wrestlers involved in the angle.


THE wRong:
The Opening Segment That Would Not End: Like many others, I am sick of the show opening promos on all wrestling programs. I get that it is a storytelling device, but I also feel that they have also become a crutch. Raw has the advantage of having three hours, and while I do not like it, when you go 20-minutes with the show opening promos, you still have a lot of time for in ring action. Impact is only two hours, so when you go on and on and on with a 24-minutes segment, you kill off nearly 25% of the show. I just had an issue getting into the segment as it continued on and on and on. Please get to the point, set up what needs to be set up and get to work. Dixie Carter is very hit or miss for me, and this week it was way more miss than anything. I want to get into the show, I want to enjoy it, but this took me out of it.

Monster's Ball: I was simply not a fan of this segment. First of all, I have been over the Joseph Park character for a while now. I appreciate the work they have done to try to bring it home back to Abyss, and Bad Influence has been great, but this did not work for me. First of all it felt way too long. We all know where they were going, but it felt as if it went forever to get there. Secondly, and what was really the biggest problem for me, was the fact that Park/Abyss defeated Bad Influence. Bad Influence is one of the best acts in TNA and in wrestling as a whole, but they are being completely wasted here. There are others that they could use for this, while Bad Influence should be used to help rebuild this tag team division. This was, outside of the opening segment, the real down point of the show. They could simply do so much better.


THE RIDICULOUS:
NOTHING



The 411:


As far as I know there will be a new guy in place for next week. Larry asked me to fill in, and I am actually glad I did. I haven't been watching TNA all that much, but this was a fine show. I liked the fact that they are integrating some new faces into the scene, but some of the same problems are still there. They aren't focusing on the strengths, the divisions aren't getting the time that they need and some of the booking is hurting instead of helping the show. But again, some fresh faces are being introduced, and overall it felt easier to watch than the average Raw. Not bad TNA, I hope you can fix some of the issues you still have, because they would drastically improve the show. Thanks for reading all!

Show Rating: 6.0

As a reminder, I will be going by the 411 scale…

0 - 0.9: Torture
1 - 1.9: Extremely Horrendous
2 - 2.9: Very Bad
3 - 3.9: Bad
4 - 4.9: Poor
5 - 5.9: Not So Good
6 - 6.9: Average
7 - 7.9: Good
8 - 8.9:Very Good
9 - 9.9: Amazing
10: Virtually Perfect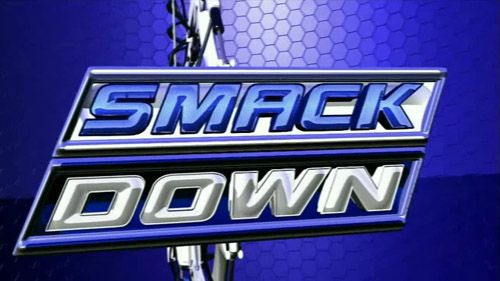 Smackdown 12.27.13
By: Daniel Clark
QUICK MATCH RESULTS:
The Wyatt Family d. The Usos

Antonio Cesaro d. Cody Rhodes

Prime Time Players d. Ryback and Curtis Axel

Randy Orton d. Dolph Ziggler

Daniel Bryan d. Damien Sandow

Big E. Langston d. Dean Ambrose

Roman Reigns d. Mark Henry

John Cena d. Seth Rollins


THE RIGHT:
The Randy Orton Interview: Orton's backstage interview was not exactly an all time great promo, but the segment worked perfectly in regards to establishing the characters and setting up a match and the aftermath of the match. Orton, now he is champion, has got his cockiness back and puts this over. Dolph Ziggler, who has something to prove, challenges Orton to a match, and the match is set up. Just simple booking that makes perfect sense

Randy Orton vs. Dolph Ziggler: A strong television match between these two and there are signs that after the terrible last few months for Ziggler, something might be happening for him again as he looked as if he was taking Orton to the limit, and Orton had to use some heel tactics to get the win, poking Ziggler in the eye before hitting the RKO. The beatdown after the match as well calls back to the earlier promo in which Ziggler claims Orton was spineless; the beatdown would be the champions way of showing Ziggler that isn't the case.

The Shield promo: Nothing that they haven't done before, but a perfectly acceptable promo. Each of the members only had a couple of lines to say, but in those lines they managed to put over the match they were going to have, their opponent, and then made it feel important that they were going to win.

Roman Reigns vs. Mark Henry: If the rumors about the massive push that Roman Reigns is going to get soon are true, then this is the kind of match that will help him. Mark Henry is former world champion and is still booked as a big name and Reigns dominated him and the match and is starting to look better in ring and his power moves to finish off matches are impressive.

John Cena vs. Seth Rollins: Now this was fantastic and a great way to close the show. For some reason, Smackdown when John Cena appears always seems to step up a notch in quality, and this show was definitely one of them. Although Cena got the win, this match almost appeared to be a breakout match for Rollins to show what he can do, as until now, he has been portrayed as the weakest member of the Shield. But the way the match went with Rollins controlling the match and being unlucky to lose when Cena rolls through the cross body, to the way in which the commentary team put over Rollins throughout the match and the length of time it took Cena to beat him, Rollins comes out of this match looking better than he has in a long time.


puRgatoRy:
The Wyatt Family vs. The Usos: A fun sprint of a tag team match and the Wyatt Family looked strong in quickly defeating the Usos, but there is an element of the tag team division going around in circles at the moment with everyone trading wins and losses and no-one really challenging for the titles. Nothing bad about this match, but nothing too memorable either, and with the Wyatt's currently focused on Daniel Bryan, it is not going to push them into contention for the tag team titles either.

John Cena Promo: A promo that took a bit too long to get to the point that he was making, but was entertaining enough and sets up the rematch with Randy Orton that presumably will be happening soon, maybe even at the Royal Rumble, but was never going to take place tonight. The SHIELD and then Mark Henry and Big E Langston's arrivals sets up three matches for this evening and the matches made make sense, which is always a good thing

Cody Rhodes vs. Antonio Cesaro: Tempted to put this in wrong, but they just did enough to avoid that fate. Given the talent of the two men, the match never really went anywhere and was far too short to really get going at all. I guess this will be setting up a title match between the two teams in the future, which if given plenty of time, could be something really worth watching. The biggest issue I would have with this feud is that on screen it has never really been explained why they are fighting, as unless I am mistaken, I don't remember the Real Americans cutting a promo claiming that they want to take the tag team titles. Just a simple promo to set up the feud would suffice, and yet, it hasn't happened.

Daniel Bryan vs. Damien Sandow: Far too short to mean anything and almost seemed to be an excuse to get Daniel Bryan on the show, as the main point of the match appeared to be the post-match promo from Bray Wyatt where he compared himself to a God, which could have taken place after the earlier tag-team match against the Usos.

Big E Langston vs. Dean Ambrose: The weakest of the three matches that closed the show in the Cena and friends vs. The Shield saga. Never really got going as a match and perhaps more would have been expected between the two midcard title holders who may be heading for a unification match, which given that Dean Ambrose seems to have barely defended the title since winning it (he had actually had 10 title defenses, of which, five have ended in a disqualification, two in a countout, and one in a no contest), it doesn't seem as if there is much point in having two midcard titles if one of them is pretty much ignored by everyone. Langston though is getting over with the crowd and his association with Cena is only going to help him in that regard.


THE wRong:
Prime Time Players vs. Ryback and Curtis Axel: On a eight match show, I'm not really sure that this was needed as the time on this could have gone to other matches, and it's not a match that anyone will remember in the morning. Solid enough for the time it was given and the PTP winning was the right call as they at least have a connection with the crowd and could be moving up in the tag team ranks, but just felt as if it was filler and just a match to give the PTP a win having lost on Raw.


THE RIDICULOUS:
NOTHING



The 411:


Smackdown always seems to be a better show when John Cena is featured, and tonight was no exception. His match with Seth Rollins is one that should be seen and it is a match that shows that Rollins, like Dean Ambrose and Roman Reigns, will continue to have a successful WWE career once the breakup of the Shield inevitably happens in the future. The Randy Orton vs. Dolph Ziggler match was perfectly acceptable and although he lost the match, there were signs that Ziggler may be heading towards a better start to 2014 than the end of 2013 that he had. The tag team division also continues to be featured, although there is an element of it just going around in circles rather than any direction for all of the tag teams, and having eight matches on the show does mean that some end up being too short to mean anything. That said, a very strong episode of Smackdown to close 2013.

Show Rating: 8.0

As a reminder, I will be going by the 411 scale…

0 - 0.9: Torture
1 - 1.9: Extremely Horrendous
2 - 2.9: Very Bad
3 - 3.9: Bad
4 - 4.9: Poor
5 - 5.9: Not So Good
6 - 6.9: Average
7 - 7.9: Good
8 - 8.9:Very Good
9 - 9.9: Amazing
10: Virtually Perfect

Have you checked out the Csonka Podcasting Network? If you haven't, you should We run anywhere from 15-20 shows a month, discussing pro wrestling, the world of MMA, the NBA, general sports, popular TV series of the past, bad movies, battle rap, interviews, MMA & Wrestling conference calls and more! Around 10 different personalities take part in the various shows, which all have a different feel; so you'll likely find something you like. All of the broadcasts are free, so go ahead and give a show a try and share the link with your friends on the Twitter Machine and other social media outlets! Running since May of 2011, there are currently over 450 shows in the archive for you to listen to.






The 849th edition is over…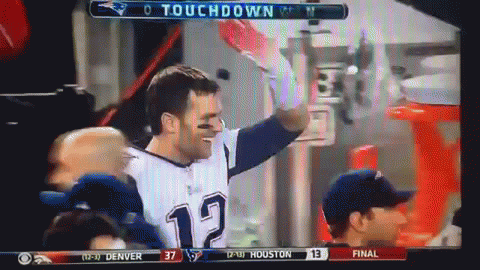 SLAP HANDS! SLAP HANDS!
http://www.twitter.com/411wrestling
http://www.twitter.com/411moviestv
http://www.twitter.com/411music
http://www.twitter.com/411games
http://www.twitter.com/411mma
comments powered by