SPOTLIGHTS
The Wrestling News Experience: 12.30.13
Posted by Stephen Randle on 12.30.2013

News and thoughts on Brock Lesnar's UFC return rumors, John Cena's new opponent for WrestleMania, AJ Styles finally being done with TNA, a preview of tonight's Raw and more!

Monday, December 30th, 2013

From 411Mania's Canadian offices in Waterloo, Ontario, Canada, this is The Wrestling News Experience, with Stephen Randle!



One More Day To Qualify For Any "Of 2013" Lists

Good morning, everyone, and welcome to the Experience. I am Stephen Randle, here with holiday apologies for missing last week's column. Truly, I had every intent of writing a report last week, but an ice storm tore through southern Ontario on Sunday morning, and in the ensuing chaos we were without power for a very long time. Thus, you'll have to listen to last Monday's impromptu TWNE After Dark podcast to find out my thoughts on Batista's return, Jeff Jarrett's exit, and whatever else happened last week before Raw went on the air. Actually, Raw was a tape show, so I probably covered anything that might have happened during Raw too. Anyway, if you missed it, the podcast player is in the usual place down in the Links section. So, here we go, one last column for 2013.

Moving on.




Tonight, it's Raw New Year, which means we get The Big Show in a diaper! Also it's apparently a live show, which will be interesting, because I know for a fact they're running a house show in Toronto tonight as well, so one or the other is going to be, shall we say, a little thin on talent.

But in any event, we have one match announced for tonight, as Big E Langston will defend the Intercontinental Title against Fandango, who he will beat, and then we will move on, because it's time to build for the Royal Rumble, and that PPV doesn't have room for any midcard nonsense!

One thing that there probably will be time for is the WWE World Heavyweight Championship, as Randy Orton does his part to phase out the Big Gold Belt by making sure to completely overlap it with the WWE Title when he holds them both on one shoulder. That'll make it so much easier to digitally remove it from future footage. Anyway, with Daniel Bryan apparently still in the crosshairs of the Wyatt Family, despite Orton still not managing to beat him cleanly, it leaves only one man who could possibly be in line for a title shot at the Royal Rumble. Oh, don't look so shocked. Seriously, I called this two weeks ago. As always, the good news is, that means he can't be in the Rumble, and there's a chance he might not be in the title match at WrestleMania.

With Cena likely back in the title hunt, that leaves leftovers like the Shield for someone like, say, CM Punk, who still appears to have a problem with the Hounds of Justice. But like I said, what's really important is that everyone wants to be part of that Royal Rumble match, where the winner gets a WWE World Heavyweight Title shot at WrestleMania XXX!

Oh, and Batista's coming back…on the 20th. So until then…um…Sin Cara, ladies and gentlemen! Tonight on Raw!




- The latest rumour for John Cena's WrestleMania opponent is Bray Wyatt, thus proving that WWE is entirely leaking fake rumours just to see which ones we'll talk about. Presumably they originally were going to go with Zack Ryder, but they wanted the fake rumour to at least be slightly believable.

- The original Sin Cara, aka the one who isn't on WWE TV anymore, is expected to stay at home and go away quietly when his contract expires in early 2014. The Authority has already disavowed all knowledge of his employment, especially the part where Triple H trumpeted him as someone he personally worked hard to get signed with WWE. I'm fairly certain Sin Cara spent more time injured or under Wellness suspension than he did as an active Superstar, which means we may have found a contract that was a bigger waste of money than Alex Rodriguez's.

- AJ Styles is being advertised for upcoming Ring of Honor, which would seem to suggest that he will not be back in TNA anytime soon (discounting any shows that have already been taped). Of course, since this is TNA and even though Russo hasn't worked there in a while, they just can't help themselves, remember to add "unless it's a work" to the end of that sentence, and any sentence dealing with speculation about anything to do with TNA. I can't imagine why nobody takes them seriously.

- There are likely completely fabricated rumours that Brock Lesnar may have a provision in his contract which will allow him to participate in one UFC fight while under WWE contract. That can't be true, if we follow the Lesnar Career Cycle, he has to have a failed NFL comeback before he can even try to have a failed UFC comeback. These things have an order, you know.

- Bully Ray said in an interview that staying in TNA is a good business decision for him, and frankly, he's correct, because there's no way he'd ever main event in WWE, no matter how much people might like his gimmick. The only way he's going back there is with Devon attached to his ankle for one more go at being The Dudleyz.

- Speaking of Ray, we're reaching a point where many wrestlers usually referred to as "WWE castoffs in TNA" have actually been in TNA longer than they were in WWE. This has been a weekly reminder that you are old. Or at least I am.

- Toby Keith may have been part of a group that was interested in buying TNA, which has me longing for the days where Billy Corgan was the musician rumoured to be the potential next owner. At least the Smashing Pumpkins played good music.

- Word is that JoJo, one of the Total Divas, may be on the way out of the company, which is why she has appeared less on Raw and on the E! Network show. So apparently there is a level of incompetence that is too low for even the WWE Divas division. Maybe if she dyes her hair a terribly unnatural colour she might get to stick around.

- With Heath Slater off the road for personal reasons, Ricardo Rodriguez has apparently been filling in as part of 3MB on the house show loop. I'm confused, are they good guys or bad guys now?

- Actually, don't answer that, because apparently Vince McMahon no longer believes in good guys or bad guys, because nobody in life is totally good or bad. Except Vince, of course. Because pro wrestling is the place I go when I want to find well-written, three-dimensonal, multi-faceted characters. No, wait, that's pretty much any other TV show.

- Apparently we're getting another Old School Raw for the first one of 2014, on January 6th. Remember when we loved that concept, before they started half-assing it? Why do I feel like I've said that a lot lately?

- And Dolph Ziggler said in an interview that he was worried that the concussion he suffered earlier this year might end his career. Um, yeah, Dolph…about that…




It's the end of 2013, so let's see who was on fire, and who was less so, for the year just ended!



HOT: Daniel Bryan

Yeah, no kidding. From his tag team with Kane to main-eventing SummerSlam and beating John Cena, all the way right down to the ****1/2 match he had with Randy Orton on Raw two weeks ago, this past year was all about the man with the greatest beard in all of sports entertainment. Can 2014 be even better? It's possible, and we all know how. Go for it, WWE. What have you got to lose?



NOT: Dolph Ziggler

It seemed like after all the false starts, 2013 was going to be the year where Ziggler broke through for good. He had the Money in the Bank, he had the hottest female talent on the roster by his side, and a fledgling Big E Langston as his running buddy. One concussion later, everything fell apart for Ziggler. He lost his title, his girl, his bodyguard, and his push, practically in the blink of an eye. Hopefully things turn around for him in the new year.



HOT: The Rock

Sure, his WWE Title reign was all gimmick and had nothing to do with any of his remaining ability to wrestle, but when you were the highest grossing movie star in the world in 2013, winning the biggest belt in the industry and main-eventing WrestleMania is pretty much just icing on the cake, right?



NOT: Alberto Del Rio

He turned face to start the year, which went all right initially and then fizzled quickly as he was stuck in feuds with Big Show and a heatless Jack Swagger. A double turn in a feud with Ziggler looked like it would light a new fire under both men, but Del Rio's heat dissipated almost immediately, and he spent the rest of the year as a dull as dishwater World champion who nobody cared about, until unceremoniously dropping the belt to a returning John Cena, and has an immediate future dedicated towards putting over a revamped Sin Cara.



HOT: Big E Langston

Finally seeming the shake the hex that has come with being Intercontinental Champion for the last few years (or longer), Big E looks to have a rocket attached quite firmly to his buttocks, and a bright future ahead of him. Also, his Twitter account is possibly the greatest thing to exist on the entire Internet.



NOT: Curtis Axel

They really tried with Axel, giving him everything a re-debuting Superstar under a new gimmick could probably ask for, with a new name, one of the greatest managers in wrestling to talk for him, the IC title (in theory that was a benefit, of course), and a feud with CM Punk. While Axel is a solid worker, absolutely nothing about him clicked, and he's now playing Ryback's tag partner/human shield/guy who actually does the work in their matches. The shirt may say "Better Than Perfect", but really, he's far from it.



HOT: CM Punk

Argue all you want with the booking, but Punk's 400+ day title reign did run into the start of this year, followed by two consecutive main events against The Rock, a MOTYC on Raw against John Cena, and the juicy plum of a WrestleMania match against The Undertaker. Plus, he was so necessary to WWE that they cut short his post-Mania vacation so he could keep carrying a segment every week. Oh yeah, and he had another MOTYC with Brock Lesnar at SummerSlam, and finished up the year by briefly forming the greatest tag team in the history of our sport with Daniel Bryan.



NOT: The Miz

Conspiracy theorists suggest that I've been purposely including The Miz in this spot every week for the last while just so I don't have to change the graphic. Are they correct, or has every aspect of Miz, from his ridiculous face run to his confusingly middling heel turn, just sucked for the entire year? Actually, both are accurate statements.



HOT: The Shield

No faction has been as dominant in WWE in years as The Shield was in 2013. They went over basically every main eventer in the promotion, including Orton, Sheamus, Ryback, Kane, Bryan, Show, Punk, Cena, and even got the upper hand on The Undertaker, giving him his now-traditional post-Mania vacation. Plus, they were usually good to great matches, all the way down to the Cena-Rollins match that closed out the last Smackdown of the year.



NOT: TNA

Another year, another series of disasters for the ostensible #2 promotion in North America. But now that they've lost AJ Styles and Jeff Jarrett, things should really turn around, right?




Inactive List as of 12.16.13

WWE

- Alberto Del Rio, day-to-day as of December 10th (concussion)
- Christian, out indefinitely as of September 2nd (concussion)
- Evan Bourne, out indefinitely as of March 19th, 2012 (foot)
- Sheamus, out 4-6 months as of August 5th (torn labrum)

TNA

No reported injuries

Transactions

- Alberto Del Rio, WWE, returned to action at December 27th house show

- Batista, WWE, re-signed to a new WWE contract

- Chavo Guerrero, TNA, fired via Feast or Fired stipulation on December 19th (presumably also released from his contract)

- Heath Slater, WWE, out 2-3 weeks as of December 22nd (personal)

- Jeff Hardy, TNA, contract expired, reportedly will not re-sign



WWE World Heavyweight Champion: Randy Orton
- 15 day reign (+49 as WWE Champion), defeated John Cena in a TLC Match on December 15th (TLC PPV) to unify the WWE and World Heavyweight Championships



WWE Intercontinental Champion: Big E Langston
- 42 day reign, defeated Curtis Axel on November 18th (Raw)
- Next title defense: vs Fandango, December 30th Raw



WWE United States Champion: Dean Ambrose
- 218 day reign, defeated Kofi Kingston on May 19th (Extreme Rules PPV)



WWE Tag Team Champions: Cody Rhodes and Goldust
- 77 day reign, defeated The Shield on October 14th (Raw)



WWE Divas' Champion: AJ Lee
- 197 day reign, defeated Kaitlyn on June 16th (Payback PPV)



WWE NXT Champion: Bo Dallas
- 201 day reign, defeated Big E Langston on June 5th (NXT)



WWE NXT Tag Team Champions: The Ascension
- 82 day reign, defeated Corey Graves and Adrian Neville on October 2nd NXT



WWE NXT Women's Champion: Paige
- 159 day reign, defeated Emma on July 24th NXT to become inaugural Champion

NOTE: NXT Title reigns only count what has aired on TV, not when changes occur at tapings.




TNA Heavyweight Champion: Magnus
- 11 day reign, defeated Jeff Hardy in a Dixieland Match on December 19th (Impact) to win the vacant title



TNA World Tag Team Champions: The BroMans
- 71 day reign, defeated James Storm and Gunner on October 20th (Bound For Glory PPV)



TNA X-Division Champion: Austin Aries
- 18 day reign, defeated Chris Sabin on December 12th (Impact)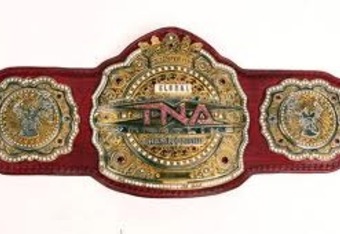 TNA Television Champion: Abyss
- 211 day reign, defeated Devon on June 2nd (Slammiversary PPV)



TNA Knockouts Champion: Gail Kim
- 71 day reign, defeated former champion ODB and Brooke Tessmacher in a Triple Threat Match on October 20th (Bound For Glory PPV)




De Marco has The World's Most Dangerous Column

Acero has The Wrestling 5&1.

Harder has The Professional 3.

Wright has The Heel Report.

Dino has Smart Marks.

Daniels has The Ten Count.





As I said earlier, on an impromptu Monday edition of After Dark, I talked about Batista's return and what it could mean for a big WrestleMania match, Jeff Jarrett's departure from TNA and how it could affect the company, and we talk about some Year End Awards!







And in the last Co-op Multi of 2013, we talk about the year just finished and look ahead to the video games of 2014, plus we tease our upcoming Game of the Year awards, and also remind you to join the Facebook group, so you can enter for your chance to win $20 worth of games from the Steam Winter Sale!





Stealth, Inc.
The Last of Us
Call of Juarez: Gunslinger
Marvel Heroes
Hakuoki: Warriors of the Shinsengumi
Far Cry 3: Blood Dragon
Dragon Fantasy: Book One
Guacamelee!
BioShock Infinite
Dead or Alive 5 Plus
Generation of Chaos 6: Pandora's Reflection
Rocketbirds: Hardboiled Chicken
Ni No Kuni: Wrath of the White Witch
Earth Defense Force 2017 Portable


411 will have live coverage of Raw tonight starting at 8 pm EST.

From our promotional department, I've been informed that if you really do like 411Mania and all it provides, or even just me (and really, who doesn't like me), don't forget to bookmark the site in your browser or make 411 your homepage, and tell all your friends about how awesome 411 is.

And don't forget, you can follow all of the everyday goings on in 411 on Twitter.

Stephen's Twitter
http://www.twitter.com/411mania
http://www.twitter.com/411wrestling
http://www.twitter.com/411moviestv
http://www.twitter.com/411music
http://www.twitter.com/411games
http://www.twitter.com/411mma

That's our show, I will be back next week. Also, don't forget 4PC in the Games Zone on Wednesday, and the TWNE After Dark podcast on Wednesday, airing live at around 11 pm EST on Spreaker.com, posted on 411 shortly thereafter. Plus, don't forget about Co-op Multiplayer, the official 411 Games Zone podcast, on Saturdays at midnight EST.

Here it is, your Moment of Buddy.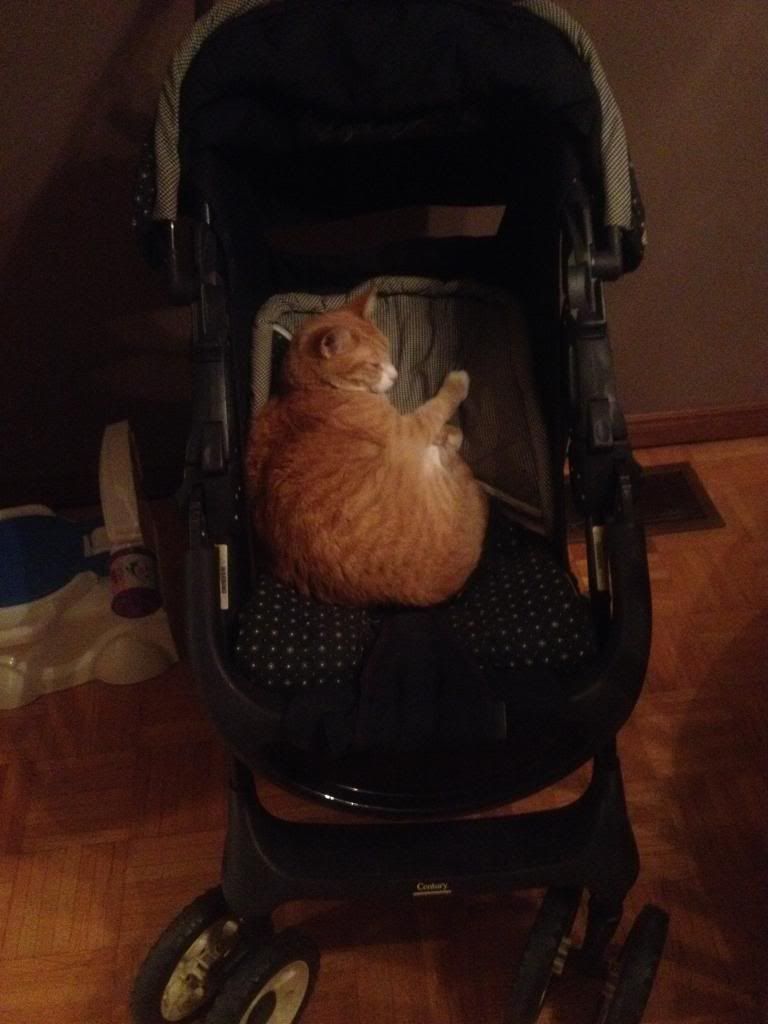 What A Lovely Conveyance You've Purchased For Me.
I'm Going To Love Riding Around In This.




He is entirely in for a shock in just over a month.

Have a good one, and always be a fan.


comments powered by