SPOTLIGHTS
411's Wrestler of the Week 12.31.13: Year Nine, Week 38
Posted by Larry Csonka on 12.31.2013

Big E. Langston continues to rise in the WWE ranks, Seth Rollins had an impressive performance against John Cena, EC3 pinned Sting and more! But who won 411's Wrestler of the Week? Find out inside!




Welcome to YEAR NINE, WEEK 38 of 411's Wrestler of the Week. A quick overview of the rules to kick things off for us as a reminder…

Each writer chooses FIVE wrestlers (although ties and tag teams are allowed) from any promotion and each wrestler gets a point total attached to that ranking. It looks a little like this…

1st - 5
2nd - 4
3rd - 3
4th - 2
5th - 1

Then we tally up the votes and the official 411 Wrestler of the Week is crowned. But wait, there's more! Each week the top SIX vote getters get a points value for their ranking which looks something like this…

1st - 15
2nd – 12
3rd - 9
4th - 6
5th - 3
6th - 1

...and they go towards the 411 Wrestler of the Year award to be announced each year around WrestleMania. This will be posted every Tuesday (the voting week runs Monday through Sunday). Let's see who wins this week…

---



Larry Csonka
1) Big E. Langston
Another week of WWE TV, and the push of Big E. Langston continues. The company is doing well with Langston, associating him with Henry, Punk and Cena on WWE TV, having him making big saves for the new friends and defeated US Champion Dean Ambrose on Smackdown. WWE sees a lot in Langston, and the recent booking has solidified that.

2) Seth Rollins: Sensational outing against John Cena on Smackdown on Friday night. Everyone talks about Ambrose being the guy or Reigns being the guy; Seth Rollins has skills too and I think a lot of people were reminded of that in the match with Cena. Do some work young man.
3) Ethan Carter III: Pinned Sting in the main event on TNA Impact last week.
4) Roman Reigns
5) The BroMans


MIKE HAMMERLOCK
1) Seth Rollins
All of the recent buzz about the breakout star for the Shield has been around Roman Reigns. Dean Ambrose has been the one holding singles title. Yet on Friday night it was Seth Rollins who put on a scorcher against John Cena. He might become Hound of Justice who ultimately gives us the best career ring work. So what if he didn't win the match. After Friday people surely want to see more Seth Rollins. That's a victory in my book.

2) Dolph Ziggler: Remember him? On Friday he simultaneously reminded us of why so many people want him in the main event mix and that Randy Orton knows how to work a hot match too. It was a match where both guys came out looking great and Dolph hopefully this is Ziggler's springboard to better things in 2014.
3) Randy Orton: The question hanging over Orton is whether he can make the unified title shine after he's done with Cena. His battle against Ziggler made a strong statement that he can. If he keeps putting on matches like that, people may rediscover how much fun a strong heel champ can be.
4) John Cena
5) The Wyatt Family


Ryan Byers
1) The Wyatt Family
With American wrestling promotions taking it easy due to the Christmas holiday and with Japanese wrestling slowing down as we approach the January 4 WrestleKingdom show from New Japan, I find myself without much to vote for. Thus, I may as well give it to the Wyatts, who got two pretty decent wins on the main WWE shows this week, first defeating Daniel Bryan and the tag team champion Rhodes brothers in six man action on Raw before moving on to beat the Usos on Smackdown. Combine this with rumors beginning to swirl that John Cena vs. Bray Wyatt may be under consideration for a WrestleMania championship match, and you've got a pretty solid week for everybody's favorite southern gothic trio.

2) Big E Langston: Langston continues to get pushed up the card in WWE, as he main evented Raw alongside John Cena and CM Punk, then moved to Smackdown where he got a clean victory over United States Champion Dean Ambrose on Smackdown.
3) Daisuke Sekimoto: In a slow week, I will give Sekimoto - who is probably one of the most underrated heavyweight wrestlers in the world, for successfully defending his Strong BJ Title over ZERO1's Kohei Sato.
4) Natsuki*Taiyo
5) Roman Reigns


Daniel Wilcox
1) The Shield
I'm voting for the Shield for a couple of reasons. First, they've been the best thing about the entire wrestling world this year and they deserve more recognition. Secondly, their series of match on SmackDown this week were fantastic and although they didn't win 'em all, all three guys looked great. And finally, on a Christmas edition of Raw, heels lose and faces win, that's the rule. But McMahonagement went out of their way to protect the Shield and make sure they did not get pinned nor were made to submit in Monday's main event against Cena, Langston and Punk. Pending break up or not, believe in the Shield.

2) The Wyatt Family: Yes, Bray Wyatt and his unorthodox clan picked up a couple of big TV wins this week but the big news is the rumor of Wyatt being in line to face John Cena at WrestleMania. If it turns out to be true, that's huge for the former Husky Harris.
3) AJ Lee: It was a slow week, she's hot, and I was entertained as much by her as I was anyone else on Raw this Monday.
4) John Cena
5) Fandango


Jarrod Atkinson
1) Seth Rollins
If you would've told me in 2010 that Tyler Black would not only main event Raw against John Cena, but hold his own throughout the match, I would've asked you to share some of whatever you were on with me. Rollins has been the least pushed of the 3 Shield members, but Monday night showed that he belongs in the main event.

2) Roman Reigns: Reigns once again gets a big win as the ever so subtle rift between Reigns and Dean Ambrose continues. The rocket is about to be strapped to his back, and hopefully Reigns is ready.
3) Big E Langston: Big E is on the same path as Roman Reigns, with his push into the main event continuing on Raw.
4) Dean Ambrose
5) Joseph Park


Justin Watry
1) Big E Langston
Seems like an easy choice. With WWE currently taking things easy during the holidays, they have decided to spend these past few week on letting newer/fresh talent some shine. Nobody has gained more in the month of December than Big E Langston.

2) Roman Reigns: The Shield got a lot of television time this week. With much of that hype surrounding Roman Reigns, it is nice to see him seem ready for the challenge. Good luck!
3) John Cena: Big week for John Cena all around. He may not be holding a title right now, but that usually does not matter much. The man delivers week in and week out.
4) Bray Wyatt
5) Seth Rollins


Jack McGee
1) Ethan Carter III
Ethan Carter III continues to be booked well in TNA. This week, he was part of the main event tag match and scored a sneaky pin on Sting. I know that won't mean much to many, but it was a slow week, and Carter pinning Sting was the next step in making us hate the young man even more.

2) The BroMans: TNA tag team champions The BroMans were also part of the big tag team main event on Impact, and I liked how they were used there. They were made to seem important, and I liked that they continue to add in some new faces to the main event scene.
3) Seth Rollins : The often forgotten member of the Shield put in a spectacular effort against John Cena on Smackdown, just to remind you that he was there and that he was very good at what he does.
4) Roman Reigns
5) Daisuke Sekimoto


Paul Lapointe
1) Seth Rollins
Most people may say Roman Reigns and though I am partial to agree I see him getting alot of attention in the coming weeks leading to the Royal Rumble so Seth Rollins gets my vote. I mean its not everyday the forgotten one gets the spotlight from the other two guys in The Shield. I mean Roman is ready to break out one hopes and Dean Ambrose is for better or worse at the moment still the US Champeen so getting a go round with Cena on Smackdown and getting in as much offense was impressive and maybe an early xmas present for Seth.

2) Big E. Langston: Like Roman Reigns the E has picked there horses for the new year and its more from the big boys but seeing the upside I am excited to see if they can make it long term, especially Big E. With a slow week he got the spotlight and it was refreshing.
3) Fandango: With re-aligned emphasis on at least the IC title going into the new year any time somebody is designated a no. 1 contender I will give notice. Plus beating Dolph Ziggler for that honor is becoming a pattern and beating a former world champion not named Jack Swagger for that distinction to me is big enough for the moment even if it is to put somebody else over.
4) Joseph Park
5) The Wyatts

---
THE WINNERS~!
Special Mention…Ethan Carter III - 8 Votes


Fifth Place…Luke Harper and Erick Rowan - 12 Votes


Fourth Place…Bray Wyatt - 14 Votes


Third Place…Roman Reigns - 18 Votes

The other big man continues to thrive late in 2103…



Second Place…

Big E. Langston - 21 Votes

Since winning the IC Title, has new friends and a new push in the WWE ranks…



And 411's Wrestler of the Week is…




















Seth Rollins - 28 Votes

Impressed the voters with an outstanding performance against John Cena on Smackdown…




Year-End Standings~!
And here are the standings after week 38…

1. Daniel Bryan - 187pts.

2. Randy Orton - 123pts

3. Roman Reigns - 99pts

4. AJ Styles - 90pts.

5. Seth Rollins - 78pts

6. John Cena - 73pts.

7. Cody Rhodes - 70pts.

8. Dean Ambrose - 68pts.

9. CM Punk - 65pts.

10. Big E. Langston - 45pts.


Goldust - 43pts

Brock Lesnar - 42pts
Bray Wyatt - 42pts.

Kazuchika Okada – 39pts.
Christian - 39pts.
Chris Sabin - 39pts.

Prince Devitt - 33pts
Curtis Axel - 33pts.

Magnus - 35pts

Bobby Roode - 34pts

Ryback - 30pts

Kurt Angle - 28pts.

Mark Henry - 27pts.

Austin Aries - 25pts.

Bully Ray - 24pts.

Manik - 21pts.

Luke Harper - 20pts.

Tetsuya Naito - 18pts.

Erick Rowan - 17pts.
AJ Lee - 17pts.
Alberto Del Rio - 17pts.

Hiroshi Tanahashi- 16pts.
Damien Sandow - 16pts.
Adam Cole – 16pts.

Big Show - 15pts.
Dolph Ziggler - 15pts.
Kofi Kingston - 15pts.
Kenta Kobashi - 15pts.
Ricochet - 15pts
KENTA - 15pts.
Matt Jackson – 15pts.
Nick Jackson – 15pts.

Sin Cara II - 12pts.
Masato Yoshino - 12pts.
Jeff Hardy - 12pts.
Michael Elgin – 12pts.
Kyle O'Reilly – 12pts.

James Raideen - 10pts

Johnny Gargano – 9pts.
Rob Conway – 9pts.
Jimmy Uso - 9pts.
Jey Uso - 9pts.
Rampage Jackson - 9pts.
Mr. Anderson - 9pts.
Abyss - 9pts.
Wade Barrett - 9pts.
The Undertaker - 9pts
Karl Anderson- 9pts.
YAMATO - 9pts.
Jun Akiyama - 9pts.
Tamohiro Ishii - 9pts.
EITA- 9pts.
T-Hawk - 9pts.
Harlem Bravado – 9pts.
Lancelot Bravado – 9pts.
Shingo Takagi - 9pts.

Mikey Nicholls- 7pt
Shane Haste - 7pt
Rob Van Dam - 7pts.
La Sombra – 7 pts.

Akebono - 6pts.
BxB Hulk - 6pts.
Sami Zayne - 6pts.
Fandango - 6pts.
Yoshihiro Takayama - 6pts.
Shelton Benjamin – 6pts.
Jigsaw – 6pts.
The Shard – 6pts.
Robbie E - 6pts
Jessie Godderz - 6pts

Drew Gulak – 4pts.
Jushin Liger - 4pts.
Mickie James - 4pts.

Akira Tozawa - 3pts.
Suwama - 3pts.
Doc Gallows - 3pts.
John Morrison – 3pts.
Dusty Rhodes - 3pts.
Jack Swagger - 3pts.
Tito Ortiz - 3pts.
Sting - 3pts.
Hernandez - 3pts.
Chavo Guerrero - 3pts.
Seita Sanada - 3pts.
Tomasso Ciampa – 3pts.

Paul Heyman - 2pts

Samoa Joe - 1pt
Ethan Carter III - 1pt
ODB - 1pt
Tiger Mask IV - 1pt
CIMA - 1pt
Kota Ibushi - 1pt
Katsuhiko Nakajima - 1pt
Alex Shelley - 1pt
Candice LaRae - 1pt
Ethan Page - 1pt
Eddie Kingston – 1pt
El Hijo del Perro Aguayo – 1 pt



Voting began 4.16.13
Year-End Rankings Key:

WWE Contracted Wrestlers are represented in BLUE.

TNA Contracted Wrestlers are represented in GREEN.

ROH Contracted Wrestlers are represented in RED.

US Independent Wrestlers are represented in MAROON.

Japanese Contracted Wrestlers are represented in BLACK.

Mexican Contracted Wrestlers are represented in MAGENTA.

Other International Wrestlers are represented in INDIGO.

---
**PREVIOUS WINNERS**
Year One Winner: Ric Flair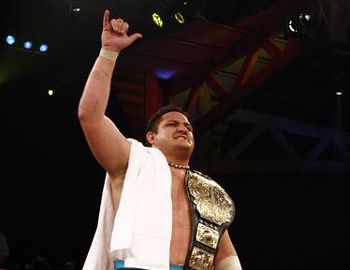 Year Two Winner: Samoa Joe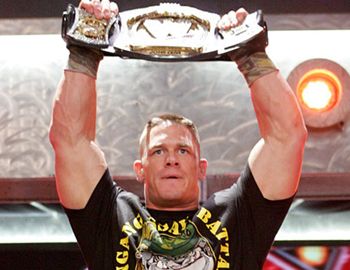 Year Three Winner: John Cena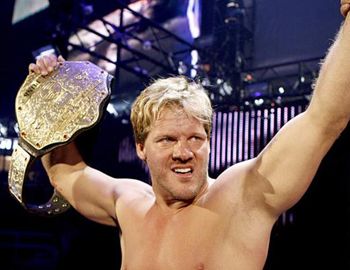 Year Four Winner: Chris Jericho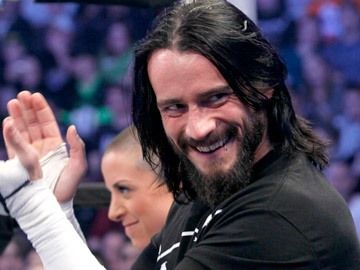 Year Five Winner: CM Punk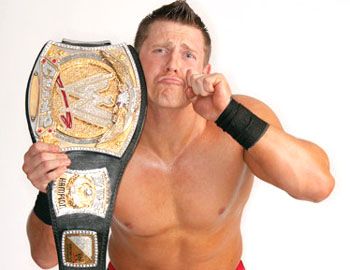 Year Six Winner: The Miz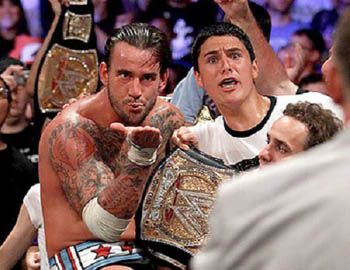 Year Seven Winner: CM Punk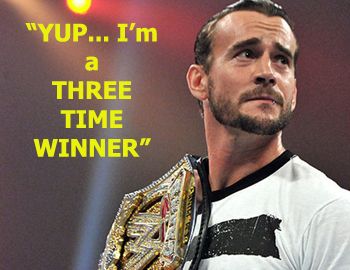 Year Eight Winner: CM Punk
comments powered by