SPOTLIGHTS
The 411 Wrestling Year-End Awards 1.15.13: Part Nine – The Best Wrestlers of 2013
Posted by Larry Csonka on 01.15.2014

From CM Punk and Daniel Bryan to Kazuchika Okada, John Cena and more, the 411 staff concludes their year-end awards by breaking down the top 5 best wrestlers of 2013!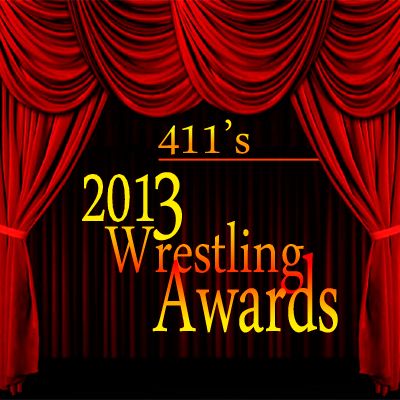 Welcome:
Welcome back to the Wrestling Top 5, year-end awards edition! What we are going to is take a topic, and all the writers here on 411 will have the ability to give us their Top 5 on said topic, and the end, based on where all of these topics rank on people's list, we will create an overall Top 5 list. It looks a little like this…

1st - 5
2nd - 4
3rd - 3
4th - 2
5th - 1

It's similar to how we do the WOTW voting. At the end we tally the scores and get our overall top 5! It's highly non-official and final, like WWE's old power rankings. From some of the best and worst, the 411 staff is ready to break down the awards! Thanks for joining us, and lets get down to work.




And now…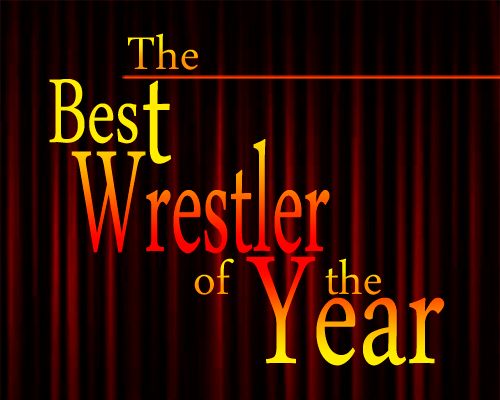 The Best Wrestlers of The Year






Paul Lapointe




5. Kazuchika Okada
4. CM Punk
3. The Shield As a Unit
2. Bully Ray



1. Daniel Bryan - Yadda, yadda, yadda. D-Bry is great, yadda, yadda. Everybody is singing the praises of the billy goat and for good reason. For a guy the WWE once said was too small, had no speaking skills on the microphone, did not have "IT" or the look and was on NXT to be promoted as an upcoming failure to appease the smart marks I believe he has done pretty well for himself, haha.

Seriously though in one year Daniel Bryan has been able to make his :18 second title reign loss to Sheamus seem like not so much of a joke, gave himself a makeover of epic beard proportions, made a comedy tag team work that was for all intents and purposes not supposed get over as much as it did, gave Ryback the match of his career, make The Shield and Wyatts seem like threats on the roster by elevating them as often as possible and made John Superman Cena job CLEAN! Oh and that freakin' YES! Chant has become the new "WHAT!" for all the masses to eep and chirp. That does not a B Plus Player make.

Lastly and though it pains me to say this really he got himself a girl that is on par with John Cena's DIVA grabbing ability in Brie Bella (the hotter Bella and conversely less annoying one) to accept marriage. Damn a Billy Goat has got some skills to convert the WWE brass, the WWE Universe, a hot chick and an internet writer and now all have to stand up and give props to him, Bravo, Sir, Bravo. Also the Bella effect also make's Daniel Bryan a reality show star as well and he also got a few tainted title wins in their to boot. Shit Olympia Washington he put yo ass on the map this year.

---





MIKE HAMMERLOCK




5. (tie) Rhodes Brothers, Shield
4. Daniel Bryan
3. CM Punk
2. Randy Orton



1. John Cena - For the record, my dislike of John Cena extends back to his ruthless aggression moment. I thought he was some meathead getting a push he didn't deserve. Then the push never stopped. My kids don't even like John Cena because I've pointed out his faults to them in exhaustive detail. Cena screwing Rey Mysterio out of his WWE title back in 2011 is a moment that lives in infamy in my household. Never once in Cena's entire career would he have made a top five of mine. I don't subscribe to the notion popularity equates to excellence in any other walk of life and I certainly don't apply it to pro wrestling. However, this year he did stellar work. His matches against Punk (Raw 2/25), Bryan (Summer Slam), Orton (TLC) and Damien Sandow (Raw 10/28) made my list for matches of the year. He also did fine work with Dolph Ziggler, the Rock, Mark Henry and Alberto Del Rio. He even managed to milk two passable PPV main events out of Ryback. If Cena's constantly going to have good-to-great matches and sometimes put guys over clean, then my historical complaints with him are largely moot points. I'm stunned and amazed, but the man earned his top spot this year. For the rankings after him, I think every permutation of Orton, Punk and Bryan at 2-4 is reasonable. I ended up giving the nod to Orton because of his MITB victory and his unification win at TLC, but the other two did better overall work in the ring.

---





Robert S. Leighty Jr




5. Randy Orton
4. John Cena
3. Bully Ray
2. CM Punk



1. Daniel Bryan - This was very close for me with Bryan just edging out Punk, and I am confident it was the right choice. Daniel Bryan reached a level of overness not seen by anyone in years in the WWE and the great part is that it has all built organically no matter how much it seemed the WWE didn't want it to happen at first. The fact that Daniel Bryan pinned John Cena clean in the middle of the ring for the WWE Title at the 2nd Biggest PPV of the Year showed that the was finally going to give the fans what the wanted. Of course there will always be debate about the how the WWE handled his ascension, but doesn't take away from the fact that Bryan is a Main Event star in the WWE for the rest of his career. The final half of the year featured his delivering good to great matches with Cena and Orton and of course all the good to great matches during his on and off again feud with The Shield. One of the greatest things about the year in wrestling was the weekly Daniel Bryan and friends vs. The Shield match that was always the best part of RAW. I know a half-year of a Main Event push doesn't make a full year, but the 6 months Bryan has had far outweighs what anyone else has done in 12 months.

---





JUSTIN WATRY




5. Randy Orton
4. CM Punk
3. Alberto Del Rio
2. Daniel Bryan



1. John Cena - I am mixing in kayfabe, wins, losses, backstage news, and everything in between. Thus, that is why Alberto Del Rio is listed. Love him or hate him, he spent a good portion of 2013 as World Champion. Just ignoring that for your indy darlings is laughable. Without wasting any more time, it came down to Bryan and Cena. While it was neck and neck for the final six months, the first months were not. If you JUST discuss the last few months, then yes - it is Bryan all the way. Sadly, that is forgetting about the first half of the year. John Cena won the Royal Rumble, defeated The Rock for the WWE Title in the main event of WrestleMania 29, had a some good matches with Ryback and Mark Henry before dropping the gold to Bryan clean in the middle of the ring at Summerslam. Upon return, he won the World Title and was just in a historic unification match with WWE Champion Randy Orton. Sorry, but Bryan spent the first few months in a (entertaining) tag team with Kane, while Cena was in the main event picture drawing a reported $100 million annually for the company. I understand this is the IWC where Bryan and Punk are perfect and Cena "can't wrestle," but facts are facts. Only one man deserves Best Wrestler of the Year for 2013, and his name is John Cena!

---





Jesse Nguyen




5. John Cena
4. Bully Ray
3. Daniel Bryan
2. Randy Orton



1. CM Punk - The reason I chose CM Punk as Wrestler of the Year may not make sense to some, but let me try to persuade you. CM Punk started 2013 as the WWE Champion, but he lost to The Rock on the first WWE PPV of the year, the Royal Rumble. After a brief stint of going after the title again, Punk had a great match against the Undertaker at WrestleMania. The rest of Punk's year was spent in a great feud against his manager, Paul Heyman. The main reason I highlight Punk is that his 2013 was a shining example that a main event superstar does not need a championship belt to have a successful month, year, or career. It is something I hope the WWE can take a lesson from. Punk has been a fantastic champion in the past and it will not be the last time. With that said, while an established wrestler like CM Punk is busy having a great feud, the championship should be used to established the career of wrestlers who will be or already as great as athletes like him.

---





Larry Csonka




5. Bully Ray
4. John Cena
3. Daniel Bryan
2. Hiroshi Tanahashi



1. Kazuchika Okada - Kazuchika Okada easily takes my Wrestler of the Year award, and it isn't all that close. His IWGP Title feud with Hiroshi Tanahashi was my feud of the year, and three of their matches are in my top five for 2013. Okada delivered in the ring, but not only that, New Japan made him the guy. They gave him the definitive victory over Tanahashi, and he has constantly delivered through out the year. This was no bullshit like "making Daniel Bryan," and I mean no disrespect Bryan, but WWE did him dirty this year instead of truly making a star. New Japan had a plan, they stuck with it, and now not only do they have Tanahashi (who has been their guy) but he was able to make another guy in an epic feud. It is still amazing that this man was in TNA for a learning trip, and all he got to do was be OKATO and hang out with Samoa Joe and get his ass kicked. Now, in 2013, Kazuchika Okada is simply the man.

---





DINO ZUCCONI




5. El Terrible
4. Kazuchika Okada
3. Bully Ray
2. John Cena



1. Daniel Bryan - He started the year as a pretty popular member of the tag team champions, Team Hell No. After losing the belts to the Shield, some wondered what they'd do with Bryan. Would he split with Kane and then lose a feud with him? Would he get lost in some midcard feud? Well, it turned out that he'd instead set the wrestling world on fire with his "I'm not the weak link!" minifeuds with Kane and Randy Orton, where he firmly established that he was just as good (and often times, better) than his buddies. This eventually led to him dismantling the Shield in a hot moment on Raw, a title shot against John Cena at SummerSlam, and the big victory. He hasn't been in the World Title scene all year, but he made sure that 2013 was the year of the American Dragon.

---





Jake St-Pierre




5. Kazuchika Okada
4. John Cena
3. Adam Cole
2. CM Punk



1. Daniel Bryan - I don't think there's much of an explanation here for me. Not that I say that as a copout, it's just that Bryan's talent speaks for itself. He is the best worker in the world and shows it every single time he steps in a ring. People relate to him...he's not a guy that looks like a jock nor acts like one. He's just a wrestler that wants to wrestle, and sometimes that's all you need to be successful; passion. He got fucked during his 'main event' run despite beating the number one guy in the company clean. He was constantly buried and beaten down with no endgame. Despite that, Bryan has shone through with energetic promos and matches unlike anybody we've seen in a long time. Let us all pray his 2014 truly sees him come out as the best in the world.

---





James Wright




5. John Cena
4. Bully Ray
3. Randy Orton
2. Daniel Bryan



1. C.M. Punk - I get why most people would vote for Daniel Bryan here, he is getting super over right now, but for me, when looking at the overall year, Punk has just risen and risen in stature in the WWE, he has reached that point now where he doesn't even need to be involved with the title for nearly the whole year to still be massively over in every arena he appears.

Punk started the year finishing off his historic title reign, having two great matches with the Rock, then he went on to have one of the matches of the year with the Undertaker at WrestleMania, another career milestone. Then he went away for a little while and came back massively over and went almost straight into a feud with Paul Heyman, a feud that lasted months and was responsible for some of the best promos of the year, having another MotY candidate at Summerslam against Brock Lesnar, and then culminating at Hell in a Cell. This was a great feud with some real emotion and compelling storytelling, even if some of the match-ups, namely those involving Ryback and Curtis Axel, weren't anything to write home about. Here, apart from with Lesnar, the main story wasn't about seeing two great wrestlers face off, it was about seeing how two great talkers could interact, how CM Punk would find a way to get his revenge and how Heyman would find a way out of any situation like this, until it finally all caught up with him. What's more this was pretty much the only real significant feud of the year that actually seemed to make any sense or last for any amount of real time, and once again it didn't even need to use a title as a prop so good on it.

Punk has consistently delivered throughout the year and is basically golden at this point with or without the belt, but that doesn't mean that he won't be getting a shot at some point anyway, after all look at Cena and Orton.

---





Mike Chin




5. Randy Orton
4. Bully Ray
3. John Cena
2. CM Punk



1. Daniel Bryan - D-Bry spent the length of 2013 turning lemons into lemonade. First, his in-ring skills and off-kilter charisma kept his unlikely pairing with Kane vital for the first half of the year and in so doing helped turn the tag division around. Then he went on to the main event, in which, as many times as his character was duped or screwed ever, he never failed to capture the fans' imagination through inspired offense, selling better than most anyone else in the business, and embodying the underdog that you can't help but cheer on.

There are plenty of question marks aw we head into 2014, with a unified world title, the looming return of Batista, and teases of a mini-comeback for HBK all in play. This could be the year to cement all of Bryan's gains in 2013, or the one to shunt him back down the ladder for good.

Regardless, when I look back on these past twelve months of wrestling, more often than not I will see visions of Yes Locks, flying head butts, corner dropkicks, and dives to the outside. All that, and the sights and sounds of thousands of WWE fans pointing to the sky, screaming, "Yes! Yes! Yes!"

---





Chad Nevett




5. Randy Orton
4. John Cena
3. Kazuchika Okada
2. Daniel Bryan



1. CM Punk - There is almost nothing that CM Punk did this year that I didn't enjoy. He began the year as a heel champ, got beat three straight PPVs, took a break, came back as a face, feuded with his best friend who's not even a wrestler, and slowly worked his way back into the regular WWE storylines, and, throughout it all, he's delivered fantastic promos, fantastic matches, and made me genuinely excited every time his music hit. Basically, he was the complete package. Every single thing you want out of a professional wrestler or superstar or whatever, Punk delivered this year.

After over a year of proving that he could be the WWE Champion, that he could carry the company, he spent a year proving that he could be a main event attraction without being anywhere near the title. He managed to one-up 2012 through pure skill -- and Paul Heyman. His work with Heyman was particularly inspired, first as a rare wrestler/manager combo in the WWE and, then, as bitter enemies in the most personal, emotional, and compelling feud the WWE has managed to put together since Michaels/Jericho.

Throughout the year, lots of people talked about Punk was off in his own little world where the ongoing continuity of the WWE didn't seem to matter and I have to ask: how many people could pull that off? How many people are good enough to stand apart from the company they work for and, basically, compete with the main stories -- and, almost always, deliver? He's not called the Best in the World for nothing and, once again, he proved it.

---





Steve "The Living Legend" Cook




5. William Regal
4. Randy Orton
3. Hiroshi Tanahashi
2. Kazuchika Okada



1. Daniel Bryan - I'll listen to arguments for Okada & Tanahashi. Okada became New Japan's top guy this year & Tanahashi did a lot to elevate everybody he wrestled. Even if people don't like him as the WWE World Heavyweight Champion, Randy Orton had an outstanding 2013 in the ring & deserves the position as much as almost anybody. And I'm throwing William Regal a vote because anytime he wrestles on NXT is must-see television and there aren't many guys you can say that about. He's doing great work preparing the next generation of WOTY contenders.

To me, the story of pro wrestling in 2013 was the story of Daniel Bryan. Against all odds, the man written off as an Internet favorite that was too small and kept growing a silly beard for some reason saw his popularity grow beyond anybody's expectations. His team with Kane revitalized the WWE tag team division, and despite Bryan's protesting, Kane & the fans knew that he was not a weak link. The Shield got over huge largely in part due to their work with Bryan and his various partners. He then moved back into the singles division when John Cena decided he needed the best possible opponent for SummerSlam and chose Daniel Bryan. Internet fans worried about Bryan's booking while in the title scene and now they worry since he's feuding with the Wyatt Family and still isn't the champion. But all indications are that WWE fans have accepted Daniel Bryan as a hero of the people, and will support him through thick & thin. Not only has Bryan connected with them in the ring, he also connected with them as a character. Nobody saw their profile increase in 2013 as much as Daniel Bryan did.

---





Ryan Byers




5. Katsuyori Shibata
4. Hirooki Goto
3. Shinsuke Nakamura
2. Hiroshi Tanhashi



1. Kazuchika Okada - When I've cast ballots in this category in the past, I've tried to include performers from a variety of different promotions, in part because it's rare that one promotion's roster has a year so strong that it outshines others and in part because I like to acknowledge that there is a diversity of styles throughout the world and that being the best wrestler in the world in a given year can mean a lot of different things depending on where and for whom you're wrestling. However, this year is an exception to the rule in that I've decided that my top five selections for "best in the world" all have to come from New Japan Pro Wrestling. NJPW was absolutely ON FIRE this year, producing more high end matches and more high end shows than anybody else in the world, plus they've had few to no booking missteps to speak of, which is something that you can't say about any of their competition.

I also want to address the fact that, as I'm casting my ballot here, the odds on winner based on other staffers' votes that I've viewed thus far seems to be Daniel Bryan. I like Daniel Bryan as a performer, and based on everything that I've seen of him in the "real world," he seems like a great guy who would be awesome to spend an afternoon with. However, I can't get behind him as Wrestler of the Year in 2013, and I feel compelled to spend a minute to say why. Simply put, the guy hasn't had nearly as good of a year as he's had in the past. Yes, he's had numerous good-by-WWE-TV standards tag team matches on Raw and Smackdown and, yes, he's had a couple of epic pay per view encounters (particularly against John Cena at Summerslam) but 2013 was probably the year with the fewest truly epic Daniel Bryan/Bryan Danielson matches ever since he first burst out on to the independent scene. Also, some try to claim that this is the year that he truly became a WWE main eventer, and there's no doubt that he's ridiculously over, but I don't see him as being in that much better of a position than he was this time last year. He did headline several pay per views, yes, but he was clearly seen by the company as being a secondary star to Randy Orton, somebody who existed only to put extra heat on the promotion's chosen one, similar to Mick Foley's role in his feud with Triple H in the early 2000s. That's not a horrible spot to be in, career-wise, but it's also not a "Wrestler of the Year" level position. Frankly, I think people who are voting for Daniel Bryan are voting for him largely based on reputation and not on what he actually did this year.

With all of that said, now let's take a look at the guy who I'm actually voting for: Kazuchika Okada of New Japan Pro Wrestling. Okada, unlike Bryan, has actually been established as THE man by his promotion and, though that is a push which actually began last year, it was solidified far more in 2013 than it was in 2012, proving that he was not just going to be a flash in the pan or a one-off program for his rival Hiroshi Tanahashi. In addition to getting a more sustained and legitimate push than Bryan, Okada also did much more to deliver in the ring than his American counterpart. First off, there were his FOUR classic matches against Tanhashi, which I said enough about in the Feud of the Year and Match of the Year voting that I'm not going to harp on them again here. However, Okada wasn't a one-note wrestler who could only produce results with Tanahashi. He also had matches, which were well above the four-snowflake mark with Minoru Suzuki, Satoshi Kojima, Karl Anderson, Prince Devitt, Tetsuya Naito, and Hirooki Goto. This was a blistering hot year for Okada in the ring, it was the year that more than any other made him into a big star, and that's why he deserves to be slotted as Wrestler of the Year for 2013.

---





Jack McGee




5. CM Punk
4. Daniel Bryan
3. John Cena
2. Hiroshi Tanahashi



1. Kazuchika Okada - 2013 was a weird year in many ways. I have heard other like Cook and Csonka discuss that there was a ton of great wrestling, yet not many great feuds, and I agree. TNA had some bright spots, but they could never focus on someone long enough to make them the guy or feel important. While not perfect, look at 411's WOTW column. AJ made a huge run late, but wasn't the guy through out the year. You go down the list and see Sabin, Magnus, Roode, Angle, Aries, Bully Ray and the thing you see is that they were all pushed for short periods of time, but never consistently. For me the wrestler of the year is usually a main event guy, a performer with great matches, someone you build the company around. Well, that guy for me was Kazuchika Okada. He had the feud of the year (in my opinion) with Hiroshi Tanahashi, and the goal of the feud was not only to make Okada a champion, but to get him to Tanahashi's level. For WWE fans that never watch NJPW, imagine Sumerslam, Bryan beating Cena, and then being booked at Cena's level going forward, that is essentially what New Japan was able to do. For me, Kazuchika Okada had the feud of the year, he had the best matches of the year and was able to rise to a completely new level in the business. It was a tremendous year for the guy, and he deserves all the praise he receives.

---





Greg DeMarco




5. John Cena
4. CM Punk
3. Bully Ray
2. Daniel Bryan



1. Randy Orton - To understand my vote, you need to understand my rationale. For starters, the WWE is the largest wrestling entity in the world. It doesn't mean the Wrestler Of The Year can't come from another promotion, but for that to happen it's gonna take one amazing year. It's kinda a one-loss SEC team getting into the national championship game over an undefeated team from Conference USA. In professional wrestling, there's the WWE, then everyone else.

When I look at the WWE, there is no wrestler who dominated the year. There is no wrestler who even dominated half of the year. The year started off with CM Punk as WWE Champion and feuding with The Rock, built to Rock vs. John Cena at WrestleMania, Cena was dominant through SummerSlam where he was defeated by Daniel Bryan, and Randy Orton was then immediately inserted into the top storyline, and atop the WWE, feuding with Daniel Bryan, The Big Show, and John Cena.

How you end the year does have a greater impact for me, as long as you've been strong for some time. Had Ryback won the WWE World Heavyweight Championship on Monday's Raw, he might crack the Top 5—might, but it's doubtful.

Looking at the WWE today, Randy Orton is the WWE World Heavyweight Champion, being only the second man to unify the world titles, and did so with a clean win over John Cena. Daniel Bryan is red hot, and saw his star rise to main event status in the second half of 2013—so much so that he's now being used to elevate Bray Wyatt and The Wyatt Family. John Cena is John Cena—the same stale act with a little snip-it of heel persona mixed in from time to time to keep things interesting.

So in the top wrestling company, we really have four candidates for Wrestler Of The Year: CM Punk, John Cena, Daniel Bryan and Randy Orton. In looking at those four, who really had the better 2013?

The answer is simple: Randy Orton. I find it scandalous and laughable that some voters completely left him off of their list. He's the "Face of The WWE," the chosen champion of "The Authority," and he's the top dog in the company. In fact, you could argue that John Cena is slowly moving towards "legend" status while Randy Oton is taking over as the company's #1 performer.

Leading into 2013, two of the main things internet wrestling fans were asking for were a Randy Orton heel turn and the unification of the WWE and World Heavyweight Championships. And look what happened in 2013. Randy Orton turned heel, and that heel turn culminated in the unification of the WWE and World Heavyweight Championships. Many fans were upset because Daniel Bryan was inserted into the mix, but didn't factor into the endgame at WWE: TLC. Sorry, but you got what you asked for—just you then decided it wasn't enough just to have the genie grant your wish, you wanted to decide what the genie was wearing the time period in which the genie's lamp was designed. Sorry—not sorry.

Randy Orton's star has never been brighter, and it's brighter than that of CM Punk, Daniel Bryan, and today it's brighter than John Cena. Cena is higher in stature within the WWE than Orton, but in 2013, no one had a better year than Randy Orton.

---





TJ Hawke




5. CM Punk
4. Prince Devitt
3. Daniel Bryan
2. Hiroshi Tanahashi



1. Kazuchika Okada - 2013 cemented Okada as the best wrestler in the world and the present/future of puroresu. He had great main event after main event for NJPW, and he proved to be one of the best in-ring storytellers in all of wrestling. If you have never seen him wrestle, please seek him out as soon as you can. You're truly missing out if you do not.

---





Jarrod Atkinson




5. Austin Aries
4. Kevin Steen
3. Randy Orton
2. CM Punk



1. Daniel Bryan - It's pretty clear that Daniel Bryan wins this rather easily. Daniel Bryan cannot only get a 4 star match out of anyone but has the crowd in the palm of his hand. Bryan started the year as a tag team champion, with his always entertaining moments with Kane giving them a reason to be on TV. After several battles with The Shield and the ending of Team Hell No Bryan was given the chance to shine with several singles matches that gave WWE enough faith to push him into the main event spotlight.

Since Summerslam Bryan has been near or at the top of the card in WWE and despite his lack of a definitive championship run, I have faith that he will finally get that moment in 2014. The bottom line with Daniel Bryan is that when he steps between the ropes you know that he will be giving a hell of a performance, and that's what you need to be wrestler of the year. Is Daniel Bryan over with the fans? Yes. Can Daniel Bryan main event pay-per-views? Yes. Does he prove that he's one of the best wrestlers in the world every week that he gets in the ring? Yes. He almost won the award solely based on the fact that he bagged the better Bella twin. Bravo Daniel, bravo.

---
AND 411's Best Wrestlers of 2013 Are…
5. Randy Orton - 25pts.
T3. Kazuchika Okada – 31pts.
T3. John Cena – 31pts.
2. CM Punk – 42pts.
1. Daniel Bryan – 62pts.
THE 2013 411 WRESTLING AWARDS
The Biggest Disappointments of The Year: CHIKARA's Disappearing Act – 44pts

The Best Promo of The Year: Mark Henry Fakes His Retirement – 38pts

The Best Tag Team of The Year: The Shield – 87 pts

The Worst PPV/Major Show of The Year: WWE Battleground – 53pts

The Best Female of The Year: AJ Lee – 63pts

The Best PPV/Major Show of The Year: WWE SummerSlam – 43pts

The Best Feud of The Year: CM Punk vs. Paul Heyman – 36pts

The Best Match of The Year: CM Punk vs. Brock Lesnar – SummerSlam – 36pts

The Best Wrestler of The Year: Daniel Bryan – 62pts


Thank you for following 411's 2013 wrestling awards!
comments powered by