SPOTLIGHTS
The Wrestling News Experience 01.06.14
Posted by Stephen Randle on 01.06.2014

A preview of tonight's Old School Raw, plus news and thoughts on WWE Network potentially airing Chris Benoit material, TNA heading out on the road again and more!

Monday, January 6th, 2014

From 411Mania's Canadian offices in Waterloo, Ontario, Canada, this is The Wrestling News Experience, with Stephen Randle!



Always Be Cageing

Good morning everyone, and welcome to the Experience. I am Stephen Randle, currently buried under an increasingly large amount of snow, but at least it's a balmy minus 2 Celsius. It's like when people say "it's a dry heat", you're just looking for any way to make it seem less like a setpiece from The Day After Tomorrow.

Well, at any rate, welcome to 2014. Is this the year that TNA goes under? One of these years, we might sadly be correct.

Moving on.




Last week, the unthinkable happened, as Daniel Bryan appeared to finally embrace the ideals of Bray Wyatt and his mysterious family, accompanying them out of the ring as Raw went off the air. A week later, we are still no closer to figuring out what has become of Bryan, although Bray Wyatt promised revelations will be coming, likely as soon as tonight.

Plus, Brock Lesnar made his return to WWE after another lengthy absence, and this time, his first move was to utterly destroy the World's Strongest Man Mark Henry, leaving him in a heap after a spear through the barricade and an F5 on the floor. Who's up next for Brock? Well, apparently he's laid claim to the next shot at the WWE World Title after the Royal Rumble, so we'll see how that plays out.

Meanwhile, CM Punk's private war with the Shield continues apace, and the cracks continue to show in the what was once the most dominant faction in WWE, as Reigns, Rollins, and Ambrose all seem to have some differing opinions on who is actually leading the group.

And it's Old School Raw tonight, so bring back the horrible tuxes, the old block logo, and all the Superstars of the past, it's a nostalgia trip for anyone who was watching Raw back in the good old days. And I do mean "old".

Anyway, the Royal Rumble is fast approaching, and we're on the Road to WrestleMania XXX, with the holidays over, things should kick into gear, tonight on Raw!


Voldemort's Name To Be Said Once More

Although WWE Network hasn't officially been announced yet, which means it's entirely possible it still may not happen, one thing that has been learned is that if and when the Network hits the scene, it will include something we haven't seen for a very long time: unedited footage of Chris Benoit in action. Apparently the plan is to have a warning air before any programming that will contain Benoit, and I would love to be a fly on the wall on the discussion over how that particular statement is worded, but if you don't think this might create controversy, then maybe you haven't been paying attention to pro wrestling for the last decade.

Now, obviously, WWE Network isn't going to start a weekly show called "The Chris Benoit Power Hour" or anything, and I would bet that we'll never see them air Hard Knocks or anything like that, but what we will see is uncut episodes of Raw and Nitro, many of which featured Benoit in large roles. I'm sure the debate from all sides will be furious, which begs the question: why would WWE invite this kind of focus on their newly debuting network?

Shockingly, I'm will to bet the answer isn't the old saw about "any publicity being good publicity", especially when they're launching a new product that could use as many eyeballs as possible. No, I'm pretty sure that the reason why WWE isn't planning to cut Chris Benoit out of the footage for WWE Network is the same reason why they quietly settled things with the World Wildlife Federation last year so that they could stop blurring the old scratch logo and blanking "WWF" out of commentary on all their footage: because it's easier (and likely cheaper) than going through hundreds and thousands of footage with a fine-toothed comb to remove all the footage and commentary and interviews and promos that include Benoit. Sure, if the controversy brings a few more subscriptions it'd be nice, but what WWE really wants is a Network that runs with minimal effort and supervision, and that means a minimal amount of editing.

Of course, whether it's a good idea or not is a whole other kettle of fish that I'm staying far, far away from, because I don't have that kind of time.


On The Road Again…Wait, What?

Well, 2013 wasn't exactly a banner year for TNA, I think we can all admit that. They dropped all but four of their PPVs, their house show business tanked, and after a bold decision to become a true touring company, leaving the Impact Zone in Universal Studios behind, they lost gobs of money and ended the year returning to Orlando, tails between their legs, to tape the last two months of Impact in a new studio on their old stomping grounds. Oh, plus one of their biggest homegrown stars decided to become a free agent rather than re-sign, and the founder of the company also left to seek greener pastures…anywhere else.

Unfortunately for the nominal #2 North American promotion, it looks like 2014 might not be a banner year for them, at least out of the gate. It seems that returning to Universal Studios has not turned into a long-term plan for the future, as TNA failed to secure any further deal with the location for more tapings, and after a set of show tapings in their annual UK tour (good thing Jeff Hardy's out of the company, I suppose), TNA is officially without a place to call home, and thus, a place to tape their weekly wrestling program. Which, you know, I would assume they would like to continue doing.

However, the lack of a permanent home may not be the worst of TNA's problems. After all, there are probably places willing to rent them a spot, hell, ECW managed to operate out of a bingo hall for years, and they had a budget of negative dollars. Of course, speaking of ECW, what sank them in the end was, in the eyes of a lot of people, losing their television deal with TNN, who had signed a contract with WWE to bring Raw to what would be re-branded as Spike TV. And in what has to be one of those massive coincidences that can only happen in real life, WWE's TV contract with USA is up shortly, and they're looking to shop around both Raw and Smackdown, in order to try and get the best contract possible. And guess who has been linked to possible destinations for Smackdown? Why, it's Spike TV, the current home of Impact Wrestling, which one would have to suspect might not long survive any deal WWE would make to bring their show back to the network that brings you quality programming such as reruns of Cops. And make no mistake, lack of a television timeslot killed ECW, it killed WCW, and it will kill TNA.

Can TNA beat the odds one more time and survive 2014? We shall have to wait and see.



HOT: The Wyatt Family

Adding the best wrestler in the world to your ranks isn't a bad plan, although I'm not sure what the end game is. My question is, why is he now Daniel Wyatt? Harper and Rowan didn't have to change their last names, after all. Still, Bray, at the very least, is apparently considered a top project for 2014, so things could be very interesting all year long.



NOT: Kofi Kingston

Okay, I know my efforts to create a Nobody Cares About Kofi Kingston meme have been less than successful, but come on, he couldn't even win a WWE App vote against The Great Khali and The Miz (I guess Hornswoggle was in Toronto). Clearly, it's not just a meme, it's a fact.



HOT: Brock Lesnar

Well, everything right up until he totally forgot how to make an actually intimidating primal scream, anyway. Not sure how declaring himself #1 contender works into the mix, but at least it's created a lot of intrigue, given that there's the Rumble winner and a presumed Elimination Chamber match that get title shots as well.



NOT: Curtis Axel

Hey, I don't make the rules. At this point, if you're losing to Dolph Ziggler, you are pretty far from a hot prospect. Without Ryback or Paul Heyman, Axel is pretty much a spare part at this point. Oh, wow, I made a pun without trying.



HOT: Dean Ambrose

Whatever wrestling skill Ambrose has (and he has some) is clearly secondary to his ability to talk for long periods of time without taking a breath, as he showed on Friday night while he berated the commentary booth while his partners wrestled. I'm pretty sure he dropped more actual wrestling knowledge in his segment than Cole, King, and JBL did in all of 2013.



NOT: Stephanie McMahon

This could really be filed under "ground-breaking announcements", as in "announcements that aren't ground-breaking at all". Never have I heard someone try and fail to sell the idea that a completely telegraphed rematch between two guys who have fought each other for nearly a decade will be even more important because it's a…one-on-one wrestling match. Oh, but there's No DQ and No Count-Out, to the shock of absolutely no one. What is the point of having Stephanie around? Don't we have Triple H, Brad Maddox, Kane, and Vicki Guerrero to deliver pointless match announcements?



HOT: Aiden English

Straight out of NXT comes a Broadway singer gimmick…that actually works because he's really, really good. I'm not sure I can handle the idea of a traditional time-wasting segment like a sing-off actually showcasing two great singing talents. Seriously, American Idol is how old at this point and WWE didn't think of pushing anyone who can actually sing?



NOT: Brodus Clay

Long-awaited heel turn, but still a loser. He should ask the Miz how that works out. Hey, don't I usually have someone else in this spot every week?



HOT: Beer Money

Okay, not really, but if there was one thing TNA may have done well lately, putting Storm and Roode in a tag match on Impact was a no-brainer. I don't even care if it doesn't make that much sense, because Beer Money is, well, still money.



NOT: WWE Divas Division

At this point, it's so bad that they really aren't even bothering to pretend that there are any faces or heels, they just throw out a bunch of them in different combinations for multi-Diva tag matches that kill five minutes and a little more of my will to live each time. I'd say AJ needs a title feud, but is there anyone worth feuding with?




Inactive List as of 12.16.13

WWE

- Christian, out indefinitely as of September 2nd (concussion)
- Evan Bourne, out indefinitely as of March 19th, 2012 (foot)
- Heath Slater, WWE, out 2-3 weeks as of December 22nd (personal)
- Sheamus, out 4-6 months as of August 5th (torn labrum)

TNA

No reported injuries

Transactions

No reported transactions



WWE World Heavyweight Champion: Randy Orton
- 22 day reign (+49 as WWE Champion), defeated John Cena in a TLC Match on December 15th (TLC PPV) to unify the WWE and World Heavyweight Championships
- Next title defense: vs John Cena, Royal Rumble PPV



WWE Intercontinental Champion: Big E Langston
- 49 day reign, defeated Curtis Axel on November 18th (Raw)



WWE United States Champion: Dean Ambrose
- 225 day reign, defeated Kofi Kingston on May 19th (Extreme Rules PPV)



WWE Tag Team Champions: Cody Rhodes and Goldust
- 84 day reign, defeated The Shield on October 14th (Raw)



WWE Divas' Champion: AJ Lee
- 204 day reign, defeated Kaitlyn on June 16th (Payback PPV)



WWE NXT Champion: Bo Dallas
- 208 day reign, defeated Big E Langston on June 5th (NXT)



WWE NXT Tag Team Champions: The Ascension
- 89 day reign, defeated Corey Graves and Adrian Neville on October 2nd NXT



WWE NXT Women's Champion: Paige
- 166 day reign, defeated Emma on July 24th NXT to become inaugural Champion

NOTE: NXT Title reigns only count what has aired on TV, not when changes occur at tapings.




TNA Heavyweight Champion: Magnus
- 18 day reign, defeated Jeff Hardy in a Dixieland Match on December 19th (Impact) to win the vacant title
- Next title defense: vs AJ Styles, January 9th Impact



TNA World Tag Team Champions: The BroMans
- 78 day reign, defeated James Storm and Gunner on October 20th (Bound For Glory PPV)



TNA X-Division Champion: Austin Aries
- 25 day reign, defeated Chris Sabin on December 12th (Impact)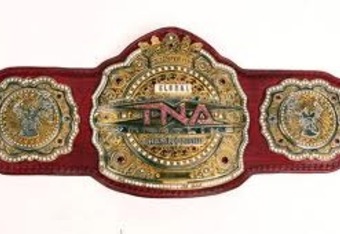 TNA Television Champion: Abyss
- 218 day reign, defeated Devon on June 2nd (Slammiversary PPV)



TNA Knockouts Champion: Gail Kim
- 78 day reign, defeated former champion ODB and Brooke Tessmacher in a Triple Threat Match on October 20th (Bound For Glory PPV)




Acero has The Wrestling 5&1.

Daniels has The Ten Count.

Harder has The Professional 3.

Dino has Smart Marks.

Wright has The Heel Report.





This week on After Dark, we talked about all the goings-on during the last Raw of 2013, plus what it means for WrestleMania, and why D-Bry vs The Wyatts isn't actually a terrible storyline! Also, what TNA has to do to survive, and I debut new theme music!







And in Co-op Multi, we roll with the slow news period and talk about Activision losing their license to make Marvel games, the XBOne possibly not having a disc drive, and WWE No Mercy. And then it degenerates into football, Doctor Who, and pro wrestling. Plus, we declare a contest winner!





Stealth, Inc.
The Last of Us
Call of Juarez: Gunslinger
Marvel Heroes
Hakuoki: Warriors of the Shinsengumi
Far Cry 3: Blood Dragon
Dragon Fantasy: Book One
Guacamelee!
BioShock Infinite
Dead or Alive 5 Plus
Generation of Chaos 6: Pandora's Reflection
Rocketbirds: Hardboiled Chicken
Ni No Kuni: Wrath of the White Witch
Earth Defense Force 2017 Portable


411 will have live coverage of Raw tonight starting at 8 pm EST.

From our promotional department, I've been informed that if you really do like 411Mania and all it provides, or even just me (and really, who doesn't like me), don't forget to bookmark the site in your browser or make 411 your homepage, and tell all your friends about how awesome 411 is.

And don't forget, you can follow all of the everyday goings on in 411 on Twitter.

Stephen's Twitter
http://www.twitter.com/411mania
http://www.twitter.com/411wrestling
http://www.twitter.com/411moviestv
http://www.twitter.com/411music
http://www.twitter.com/411games
http://www.twitter.com/411mma

That's our show, I will be back next week. Also, don't forget 4PC in the Games Zone on Wednesday, and the TWNE After Dark podcast on Wednesday, airing live at around 11 pm EST on Spreaker.com, posted on 411 shortly thereafter. Plus, don't forget about Co-op Multiplayer, the official 411 Games Zone podcast, on Saturdays at midnight EST.

Here it is, your Moment of Buddy.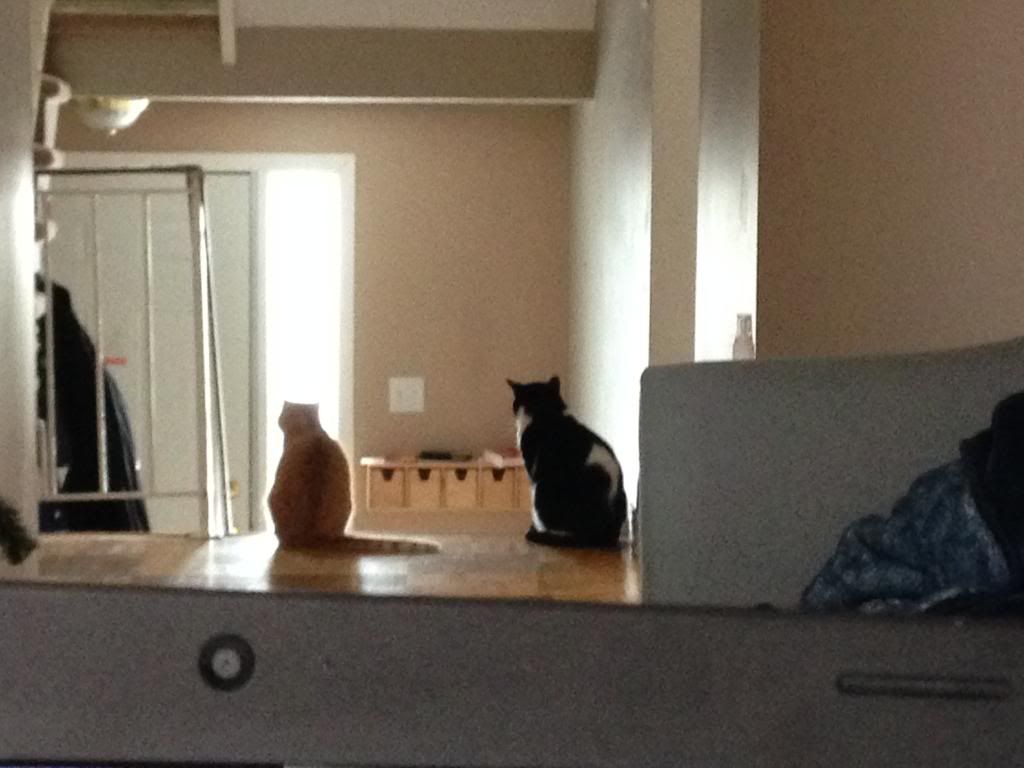 He'll Be Home Eventually.
Then, We Will Strike.




Have a good one, and always be a fan.


comments powered by