SPOTLIGHTS
411's Wrestler of the Week 1.07.14: Year Nine, Week 39
Posted by Larry Csonka on 01.07.2014

Brock Lesnar returned on Raw, Hiroshi Tanahashi won the IWGP Intercontinental Title at WrestleKingdom VIII and more! But who won 411's Wrestler of the Week? Find out inside!




Welcome to YEAR NINE, WEEK 39 of 411's Wrestler of the Week. A quick overview of the rules to kick things off for us as a reminder…

Each writer chooses FIVE wrestlers (although ties and tag teams are allowed) from any promotion and each wrestler gets a point total attached to that ranking. It looks a little like this…

1st - 5
2nd - 4
3rd - 3
4th - 2
5th - 1

Then we tally up the votes and the official 411 Wrestler of the Week is crowned. But wait, there's more! Each week the top SIX vote getters get a points value for their ranking which looks something like this…

1st - 15
2nd – 12
3rd - 9
4th - 6
5th - 3
6th - 1

...and they go towards the 411 Wrestler of the Year award to be announced each year around WrestleMania. This will be posted every Tuesday (the voting week runs Monday through Sunday). Let's see who wins this week…

---



Larry Csonka
1) Hiroshi Tanahashi
At the WrestleKingdom VIII event, which is New Japan's WrestleMania, Hiroshi Tanahashi defeated Shinsuke Nakamura to become the NEW IWGP Intercontinental Champion. This was the main event of the show (voted on by the fans) and added to the growing resume of Tanahashi. The man continues to prove why he is one of the very best wrestlers in the world, and winning his fourth WrestleKingdom main event in a row is rather impressive.

2) Karl Anderson and DOC Gallows: Karl Anderson and DOC Gallows followed up on their NJPW World League tournament victory and were able to capture the IWGP Tag Team Titles from Smith and Archer at WrestleKingdom VIII. Anderson continues to be a star for NJPW, and Gallows has done well so far in his run.
3) Kota Ibushi: Kota Ibushi became the new IWGP Junior Heavyweight Champion by defeating Prince Devitt at WrestleKingdom VIII. Devitt was a great champion, but the division had lack of direction in 2013. Hopefully there is new focus with Ibushi as champion.
4) Kazuchika Okada
5) Takeshi Morishima


MIKE HAMMERLOCK
1) Daniel Bryan
First off, let's acknowledge how much the world has changed over the past decade. All 5'10" and 210 pounds of Daniel Bryan went through two behemoths in order to get to Bray Wyatt. You think Jamie Noble would have been allowed to take down 3-Minute Warning? Now big men are getting chewed up by vanilla midgets. The Wyatt Family just became main event material by adding one of the smallest guys on the WWE roster. I love that. And don't assume this is a full heel turn for DB. Got a feeling the direction here is Wyatt Family vs. the Authority. And hopefully this all leads to Brie Bella parading around each week in a decrepit wedding dress.

2) Rhodes Brothers: The tag title retention against Harper and Rowan had the crowd red hot (I was tempted to name D.C.fans to the list this week because they were kind of awesome). Though it will never happen, as over as the Rhodes boys are right now, why shouldn't they be in the main event? For sure the WWE ought to be hyping their title defenses with more gusto.
3) Brock Lesnar: Plowing through Mark Henry is impressive, though I fear this is headed toward Brock vs. Big Show in the near term. The best part of his return is how hard he and Heyman are putting over the unified WWE title.
4) The Usos
5) Hiroshi Tanahashi


JUSTIN WATRY
1) CM Punk
I assume Daniel Bryan will win this week. Honestly, there is no fault there. The final segment of Raw still has fans buzzing. Get it? Buzzing? No? Okay, whatever. For me, I watch Smackdown along with nearly 3 million other fans. That means CM Punk gets my top vote. He won over Dean Seth Rollins on Raw and pinned Dean Ambrose in a big six-person tag match Friday night. Punk faces Roman Reigns on Old School Raw next. Not too shabby...

2) Brock Lesnar: He is back! I believe his title quest is just filler or a red herring until The Undertaker comes back. Regardless, anytime Brock shows up, it is serious business. Sadly, that meant making an example out of Mark Henry. Oh yeah, Paul Heyman is by his side too. Good...now let him do all the talking. ALL the talking!
3) Daniel Bryan: His segment to close out Raw was coming off a very entertaining match against the entire Wyatt Family. While I expect Bryan to stay face and 'turn' against Bray in a few weeks (think of John Cena in the Nexus), this is still a fun little story heading into 2014.
4) Cody Rhodes
5) Mark Henry


Jack McGee
1) Kazuchika Okada
Kazuchika Okada beat Tetsuya Naito to RETAIN the IWGP Heavyweight Title at WrestleKingdom VIII. Okada has been awesome for some time, and continues his rule over New Japan as the champion. He had a tremendous 2013, and I cannot wait to see what he does in 2014.

2) Hiroshi Tanahashi: Defeated Shinsuke Nakamura to become the NEW IWGP Intercontinental Champion at WrestleKingdom VIII. Tanahashi does it again, main eventing the biggest show of the year for the company and leaving with gold.
3) Kota Ibushi: Defeated Prince Devitt to win the NEW IWGP Junior Heavyweight Title at WrestleKingdom VIII.
4) Takeshi Morishima
5) Chris Sabin


Paul LaPointe
1) Hiroshi Tanahashi:
Prepare for the year of Okada and Hiroshi resentment to commence. Oh and also meet your new IWGP Intercontinental Champion!

2) Karl Anderson & Doc, The Brotherhood and The Young Bucks: Tag team love. Karl and Doc won IWGP Tag Straps over Archer and Davey Jr., The Rhodes Boys thwarted off the Wyatts albeit what looks like only momentarily and The Bucks retained themselves in a highly fun multi team match in their own right with the IWGP Jr. Tag belts on the line.
3) Satoshi Kojima: Though in modern wrestling times the NWA is forgotten about when it comes to importance, especially its recognized World Title. Kojima beat Rob Conway to win the belt and to me its still deserves a note of recognition and a nod to the past. Heck, Harley Race was even on hand to present the belt as it was the first time such a feat occurred in Japan in about 12 years.
4) Daniel Bryan
5) Brock Lesnar


Ryan Byers
1) Kazuchika Okada
With NJPW's WrestleKingdom 8 and a bevy of other big year-opening shows in Japan, it was hard this week for me to figure out who to put into first place. Ultimately, I decided to go with Okada, because, even though he was in the semi-main event of WK and even though he retained a title instead of winning one, I think that he had the most significant victory on the card in terms of career advancement. This was the first time that he has come into his home promotion's biggest show of the year as champion and walked out as champion, even if some did consider his victory a foregone conclusion. Okada continues to build his legacy as a tip-top guy in Japan, and it's a beautiful thing.

2) Hiroshi Tanahashi: Normally I wouldn't vote for the top wrestler in a company winning said company's secondary championship, but Tanahashi pinning Shinsuke Nakamura to become the new IWGP Intercontinental Champion marks the FOURTH consecutive year that he has been victorious in the main event of WrestleKingdom. That's a special kind of dominance that not even John Cena can say he's achieved, and it's deserving of some recognition.
3) Kota Ibushi: Ibushi is now once again the IWGP Jr. Heavyweight Champion, his first time holding the belt as a contracted member of the company's roster. He had a great match with Prince Devitt, which was arguably the one that drew the best crowd response during WrestleKingdom. Now he moves on to face the challenge of the mysterious masked El Desperado.
4) Karl Anderson & Doc Gallows (I still want to know when Luke Gallows completed med school.)
5) Brock Lesnar


James Wright
1) Daniel Bryan
Once again the biggest thing that people are talking about this week is Daniel Bryan. Bryan's surprise joining of the Wyatt Family overshadowed Brock Lesnar's return and could end up being a very memorable moment depending on where the angle goes from here. Either way Bryan was in the main event of Raw for a huge period of time and even if the WWE truly doesn't want Bryan to hold the belt, they certainly aren't afraid to rest a major portion of the show on his shoulders, which should eventually lead to title wins anyway so it's all good.

2) The Rhodes Brothers: Bryan going off with the Wyatts might actually have benefited the tag team champions as their leader Bray was off dealing with his next recruit and helped allow them to beat Harper and Rowan to retain their titles.
3) Chris Sabin: Sabin managed to become the X Division champion once again, beating Austin Aries. This might mean more if the X Division ever had more than three guys in it at one time.
4) Brock Lesnar
5) CM Punk


Daniel Wilcox
1) Daniel Bryan
I gave Raw's closing segment hefty praise in Thoughts from the Top Rope last week and I stand by that praise. And as I said at the time, the most important aspect of Daniel Bryan joining the Wyatt Family Monday isn't what it means for Bryan long-term, whether its a proper heel turn or not, so long as they follow this up in a way that continues to intrigue viewers. It was said many times in 2013 and the trend continues into the new year, the one wrestler everybody is talking about at the conclusion of Raw was once again Daniel Bryan.

2) The Wyatt Family: Bray Wyatt, Luke Harper and Eric Rowan take second spot this week for their role in the closing moments of Raw Monday night.
3) Brock Lesnar: Lesnar made another shocking return and annihilated Mark Henry before setting his sights on the WWE World Heavyweight Championship.
4) Chris Sabin
5) CM Punk

---
THE WINNERS~!
Special Mention…Kota Ibushi - 9 Votes


Fifth Place…Cody Rhodes, Karl Anderson and Doc Gallows - 10 Votes


Fourth Place…Kazuchika Okada - 12 Votes


Third Place…Brock Lesnar - 14 Votes

The beast is back…



Second Place…Hiroshi Tanahashi - 19 Votes

Defeated Shinsuke Nakamura to become the NEW IWGP Intercontinental Champion, and also winning his fourth WrestleKingdom main event in a row…



And 411's Wrestler of the Week is…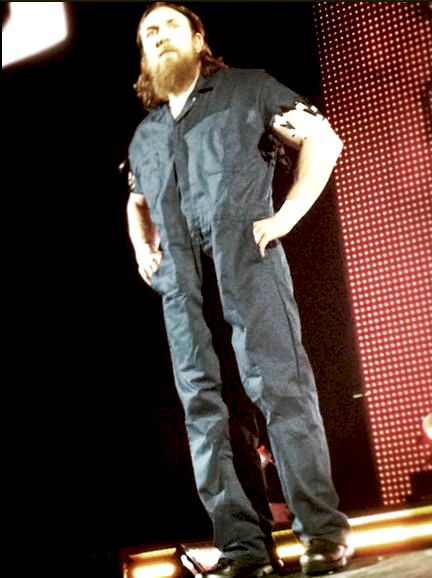 Daniel Bryan - 20 Votes

Follow the buzzards…




Year-End Standings~!
And here are the standings after week 39…

1. Daniel Bryan - 202pts.

2. Randy Orton - 123pts

3. Roman Reigns - 102pts

4. AJ Styles - 90pts.

5. Seth Rollins - 78pts

6. John Cena - 73pts.
6. Cody Rhodes - 73pts.

8. Dean Ambrose - 68pts.

9. CM Punk - 65pts.

10. Brock Lesnar - 51pts


Kazuchika Okada – 45pts.

Goldust - 43pts

Big E. Langston - 42pts.
Bray Wyatt - 42pts.

Christian - 39pts.
Chris Sabin - 39pts.

Prince Devitt - 33pts
Curtis Axel - 33pts.

Magnus - 35pts

Bobby Roode - 34pts

Ryback - 30pts

Hiroshi Tanahashi- 28pts.

Kurt Angle - 28pts.

Mark Henry - 27pts.

Austin Aries - 25pts.

Bully Ray - 24pts.

Manik - 21pts.

Luke Harper - 20pts.

Tetsuya Naito - 18pts.

Erick Rowan - 17pts.
AJ Lee - 17pts.
Alberto Del Rio - 17pts.

Damien Sandow - 16pts.
Adam Cole – 16pts.

Big Show - 15pts.
Dolph Ziggler - 15pts.
Kofi Kingston - 15pts.
Kenta Kobashi - 15pts.
Ricochet - 15pts
KENTA - 15pts.
Matt Jackson – 15pts.
Nick Jackson – 15pts.

Karl Anderson- 12pts.
Sin Cara II - 12pts.
Masato Yoshino - 12pts.
Jeff Hardy - 12pts.
Michael Elgin – 12pts.
Kyle O'Reilly – 12pts.

James Raideen - 10pts

Johnny Gargano – 9pts.
Rob Conway – 9pts.
Jimmy Uso - 9pts.
Jey Uso - 9pts.
Rampage Jackson - 9pts.
Mr. Anderson - 9pts.
Abyss - 9pts.
Wade Barrett - 9pts.
The Undertaker - 9pts
YAMATO - 9pts.
Jun Akiyama - 9pts.
Tamohiro Ishii - 9pts.
EITA- 9pts.
T-Hawk - 9pts.
Harlem Bravado – 9pts.
Lancelot Bravado – 9pts.
Shingo Takagi - 9pts.
Doc Gallows - 7pts.

Mikey Nicholls- 7pt
Shane Haste - 7pt
Rob Van Dam - 7pts.
La Sombra – 7 pts.

Akebono - 6pts.
BxB Hulk - 6pts.
Sami Zayne - 6pts.
Fandango - 6pts.
Yoshihiro Takayama - 6pts.
Shelton Benjamin – 6pts.
Jigsaw – 6pts.
The Shard – 6pts.
Robbie E - 6pts
Jessie Godderz - 6pts

Drew Gulak – 4pts.
Jushin Liger - 4pts.
Mickie James - 4pts.

Akira Tozawa - 3pts.
Suwama - 3pts.
John Morrison – 3pts.
Dusty Rhodes - 3pts.
Jack Swagger - 3pts.
Tito Ortiz - 3pts.
Sting - 3pts.
Hernandez - 3pts.
Chavo Guerrero - 3pts.
Seita Sanada - 3pts.
Tomasso Ciampa – 3pts.

Kota Ibushi - 2pts
Paul Heyman - 2pts

Samoa Joe - 1pt
Ethan Carter III - 1pt
ODB - 1pt
Tiger Mask IV - 1pt
CIMA - 1pt
Katsuhiko Nakajima - 1pt
Alex Shelley - 1pt
Candice LaRae - 1pt
Ethan Page - 1pt
Eddie Kingston – 1pt
El Hijo del Perro Aguayo – 1 pt



Voting began 4.16.13
Year-End Rankings Key:

WWE Contracted Wrestlers are represented in BLUE.

TNA Contracted Wrestlers are represented in GREEN.

ROH Contracted Wrestlers are represented in RED.

US Independent Wrestlers are represented in MAROON.

Japanese Contracted Wrestlers are represented in BLACK.

Mexican Contracted Wrestlers are represented in MAGENTA.

Other International Wrestlers are represented in INDIGO.

---
**PREVIOUS WINNERS**
Year One Winner: Ric Flair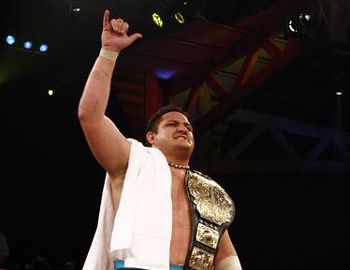 Year Two Winner: Samoa Joe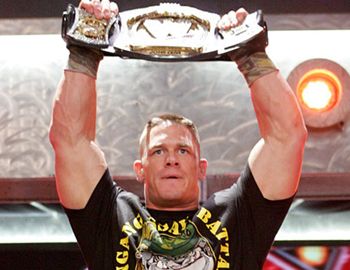 Year Three Winner: John Cena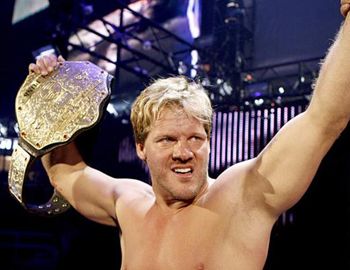 Year Four Winner: Chris Jericho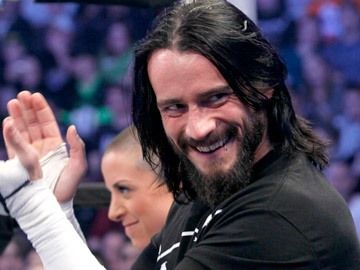 Year Five Winner: CM Punk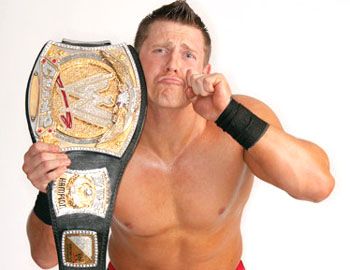 Year Six Winner: The Miz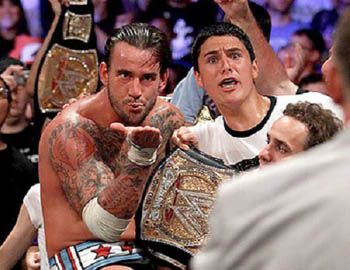 Year Seven Winner: CM Punk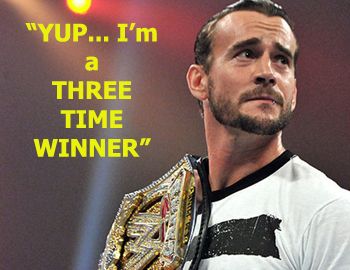 Year Eight Winner: CM Punk
comments powered by