SPOTLIGHTS
Wrestling's 4Rs 1.10.14: WWE Monday Night Raw & ROH TV Reviewed
Posted by Jack Stevenson on 01.10.2014

Roman Reigns challenged CM Punk, Raw went old school with the New Age Outlaws and Roddy Piper and more! Wrestling's 4Rs breaks down the Right, the wRong & the Ridiculous of WWE Monday Night Raw & ROH TV!


How the 4Rs of wRestling Work!
Here is a quick explanation of the 4R's. The column will run TWO times a week. We will group our feelings on the shows in various categories: The Right, the wRong and the Ridiculous. The Right is stuff that worked very well: a great promo, a great match and so on. PuRgatoRy is a section between the right and wrong. It shows equal traits from both sides that cannot be ignored and need discussed. It is not a bad place per say, as things can get remedied or go the wrong way the very next week. The wRong is what it sounds like: bad matches, bad or boring promos and so on. The Ridiculous is stuff that had no right on TV: Stupid angles and so on. And there is always a possibility of a 5th R, which is as bad as they come. This column is supposed to be analytical, and at the right time very critical of the shows, it was the whole reason it was created. This is not a "mark" column, nor a "smark" column, our goal is to analyze the show from many different fronts, reward the good and call out the bad. We will not apologize for our opinions, they are as they are, whether positive or negative.
---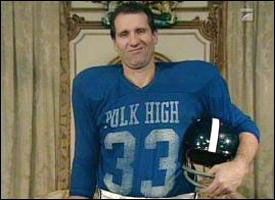 Let's rock…
Impact: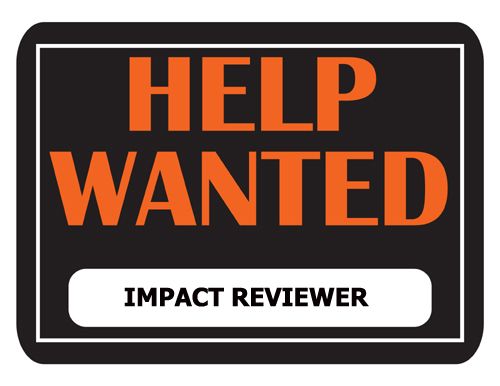 We are looking for someone to write the 4Rs of Impact on a weekly basis. You will need to have your work completed by 6PM ET on Sunday. If interested, send a sample of a show review, done in the Rs format, to larrytcsonka@gmail.com.

By: Filip Pejic


ROH Television 1.04.14:
QUICK MATCH RESULTS:
Silas Young def Mark Briscoe in a Strap Match
Adam Cole def Jay Briscoe and Michael Elgin retained the R.O.H. World Championship in a Triple Threat Match

the Right:
Triple Threat Match: Great match similar to another match that took place at PWG TEN between Adam Cole, Kevin Steen and Drake Younger except Elgin and Briscoe are in the places of Steen and Younger. A nice end to the match where Adam Cole superkicks Briscoe before when he was about to go do Jay-Driller and then rolls up Elgin with the tights is a good way to get Cole over as a heel. The during the match there was crazy moments in the match where Elgin kicked out of the Jaydriller, Adam Cole giving Briscoe a twist of fate after Hardy showed up to ringside after he interfered in the match and finally Elgin powerbombing Cole to outside the ring, landing on the Briscoes and Matt Hardy. The only issue I have with the match is the interference of Matt Hardy, but other than that, this was a great match.

Chris Hero Returns: The excitement in Hammerstein Ballroom was crazy when Chris Hero returned and hitting Matt Hardy with the rolling elbow and then bringing out the loaded elbow pad and knocking out Adam Cole with a rolling elbow too was AWESOME. It was a crazy moment because everyone knew he was at CZW for Cage of Death and he barely made it to the show, but he made it, which ended this episode on a high note. As well he brings a fresh new face to R.O.H. World Championship title picture.


puRgatoRy:
Silas Young vs. Mark Briscoe: A match that I thought would be pretty bad with a wrestler who I dislike (Mark Briscoe) and a match with a horrible gimmick (Strap Match). But I can say this match surprised me and did better than I expected. I'm still not a fan of Mark Briscoe as a singles competitor and as soon as he starts teaming with Jay the better. I am surprised that Silas got the victory and now gains momentum to get a Television Championship title shot.


the wRong:
MATT HARDY: I for one am not a fan of Matt Hardy. I find him boring in the ring and he is way out of shape. He doesn't fit into R.O.H. and most R.O.H. fans agree with me. So I was fine with him wrestling against Adam Page. But when he aligned with Adam Cole and was as his mentor, a little bit died inside with me. Instead of doing just one last appearance for R.O.H. I will have to see him on my TV screen more. Why? R.O.H. Why?

Michael Elgin: I don't understand why R.O.H is still keeping Jay Briscoe in title picture instead of Michael Elgin a man who deserved to be R.O.H. champion. What's the point of having a man who is mainly a tag wrestler who has said controversial things about gays saying he would shoot anybody to teach his kids that say having the same sex parents is okay. Instead of a man who's worked his ass off the whole entire year and not putting out one bad match from Jay Lethal to Kyle Matthews he hasn't had one bad match the whole entire year. So in conclusion, I am not a huge fan of Briscoe staying in the title picture while Elgin isn't.


the Ridiculous:
NOTHING




The 411


In the end this was a pretty good episode with an unexpectedly decent strap match. I'm happy that Silas Young is getting more victories and I can't wait to see him use his recent momentum to challenge for the R.O.H. Television Championship. I still HATE MATT HARDY, but I LOVE HEEL ADAM COLE. Great triple threat match for R.O.H. World Championship Match and an amazing return for Chris Hero. It was a good episode after the past episodes have been recap episodes and I cant wait to watch the episodes that were taped in Nashville.

Show Rating: 7.0

As a reminder, I will be going by the 411 scale…

0 - 0.9: Torture
1 - 1.9: Extremely Horrendous
2 - 2.9: Very Bad
3 - 3.9: Bad
4 - 4.9: Poor
5 - 5.9: Not So Good
6 - 6.9: Average
7 - 7.9: Good
8 - 8.9:Very Good
9 - 9.9: Amazing
10: Virtually Perfect




---
By: Jack Stevenson
Raw 1.06.14:
QUICK MATCH RESULTS:
The Usos & Rey Mysterio d. The Wyatt Family

Big E. Langston d. Curtis Axel

Alberto Del Rio d. Sin Cara

The Rhodes Brothers d. The Real Americans

The Great Khali d. Damian Sandow

Alicia Fox & Aksana d. The Bella Twins

Too Cool d. 3MB

Roman Reigns d. CM Punk


THE RIGHT:
The Usos & Rey Mysterio vs. The Wyatt Family: It's a six-man tag match that is full of excellent wrestlers so obviously this was a fun start to the show. It wasn't without flaws, the most notable being that Rey Mysterio's offense on the larger Wyatts looked a bit ridiculous. It was still plenty of fun though, some nice sequences and a great pace and plenty of potential for future matches.

Piper's Pit with the Shield: It wasn't as great as the title suggests, but considering Roddy Piper's noticeably not as sharp as he was once, this was OK. They kept it on track, Piper and Ambrose got to exchange jabs a bit which was great to see, The Shield are disintegrating still, and the appearance of CM Punk and his unlikely new pals The New Age Outlaws was rather cool. An effective and entertaining segment.

Sin Cara vs. Alberto Del Rio: There wasn't much to this, but I found this pretty entertaining for the quick little TV match it was. There were some nice lucha sequences and the finisher was snappy and definitive. Certainly I preferred it to their bloated bout from a couple of weeks ago.

The Rhodes Brothers vs. The Real Americans: All the tag matches are good tag matches at the moment. The Rhodeseseses and the Americans are two of the best in the division, and while the chance to do anything remarkable wasn't there, this was another fine outing from these fellows. This was a good Raw for fans of fun but insubstantial TV matches.

Large Men Slam Into Each Other: This week, Mark Henry realized getting F5-ed on the floor by Brock Lesnar was not enough punishment for him, so he trundled into the ring and got his arm broken as well. Three weeks ago I'd have been incandescent with rage that Henry, one of the most unexpectedly brilliant parts of WWE over the last few years and a man with plenty of momentum still left, would be embarrassed in such a way, but Lesnar is one of the few genuine megastars WWE has and he's looked absolutely superb these last two weeks, so I can forgive. Then Big Show came out and oh my. I'm not a Big Show fan by any means and I'd rather Henry and Show switched positions to be honest, but I still gasped with excitement when his music hit and he hurled Brock across the ring. The two have proven to be surprisingly good together in the ring, and I hope they deliver another good match at the Rumble, assuming they have one. If this segment proves anything, it's that there is something uniquely compelling about giants fighting each other.

CM Punk vs. Roman Reigns: This is comfortably in the right because of the post match antics. The bout itself was just OK: it was kind of slow and the near falls weren't anything special, but towards the end it was exciting enough and Reigns continues to look like a big fucking deal without detracting from Ambrose and Rollins' credibility though. As soon as that familiar swirling synth hit though, all that had become before it was irrelevant; Jake Roberts, always one of the greatest to have stepped in the ring but too often a shambling, drunken wreck, returned triumphantly to Raw, happy and healthy and strong. Understandably a DDT to Ambrose was off the table, but at least he had a snake in tow, and it was just great to see him again looking like he belonged. Hooray!


puRgatoRy:
There's Something About Flair-y: One of the good things about Old School Raw is that even the most tired and formulaic of segments can be livened up by throwing a cool legend into the mix. Case in point: Orton and Cena opened Raw by doing their usual shtick and I have no desire to see them fight again at the Royal Rumble, but Ric Flair's involvement was pretty cool. Alright, all he did was go "Randy Orton you are not all that, also WOOOOOOO!" but it's Ric gosh darn Flair. Actually, I'm not the world's biggest Ric Flair fan. I think he's pretty great but that's not quite the reverence some people have for him. I don't really know where I'm going with this. The segment was OK.

Big E. Langston vs. Curtis Axel: It would appear that Big E. Langston will open the new year in a program with Ryback, which isn't the worst thing that could happen, although it doesn't exactly thrill me. This match was OK. Purgatory!

Too Cool vs. 3MB: Aw, this was nice. I don't think Too Cool are really memorable enough, nor was the match substantial enough, to make this a Right. It was still quite nice to have them back for a show though, they all looked like they were having fun. Scotty 2 Hotty seems like a really nice guy.

Bad News, Legends!: The last couple of weeks hint that Wade Barrett juuuust might be good enough to make this gimmick work. It isn't exactly compelling viewing or anything, but his angry interjections are now a reasonably entertaining part of the show and that's better than could have been expected after his desperate debut.


THE WRONG:
The Great Khali vs. Damian Sandow: Damian Sandow deserves far much more than to bounce off The Great Khali for five minutes and then look angry as Sgt. Slaughter shuffles ever so slightly and Michael Cole starts squealing "TWERKING TWERKING TWERKING, WHAT IS HAPPENING IN THIS RING RIGHT NOW IS TWERKING, IF IT WERE NOT TWERKING WE WOULD NOT BE A HIP AND RELEVANT COMPANY, BUT DON'T WORRY IT IS TWERKING, VERY MUCH SO. This would have been better if Arn Anderson was referee because he would have just spinebustered everyone involved and that would be that.

Divas tag action: Nothing ever happens in this stupid fucking division.


THE RIDICULOUS:
Ryback mocks Lillian Garcia: I hate stuff like this so, so much, it's immature, cruel and degrading, and the sort of thing that would only be tolerated in professional wrestling which makes me hate my favorite thing in the world just a little bit. I know WWE does good work with anti-bullying campaigns and I know the people on the internet who are all like "well they CLAIM to hate bullying but I read on the internet that Daniel Bryan will be losing on these week's Raw, LOOK AT THIS HYPOCRISY" are a bit tedious, but... look at this hypocrisy.


THE RAW MATCH OF THE YEAR LIST:
I love lists! They are great! This year, I will keep a list of my favorite Raw matches, and then come December we can look back at it and you can nod your head in approval or shake your head in disapproval or not move your head at all. It really is your choice. We will limit it to a top ten but this week it is a top eight because eight is the number of matches there was on Raw this week. SO!



The Usos & Rey Mysterio vs. The Wyatt Family


The Rhodes Brothers vs. The Real Americans


CM Punk vs. Roman Reigns


Sin Cara vs. Alberto Del Rio


Too Cool vs. 3MB


Big E. Langston vs. Curtis Axel


The Bella Twins vs. Alicia Fox & Aksana


The Great Khali vs. Damian Sandow


The 411:


A pretty enjoyable episode of Raw. There was no real standout moment, but it was consistently watchable, and even during the show's lower moment you were never too far from a cool cameo or something. Heck, if you were really bored you could look around ringside and bathe in some nostalgia. I fear for the next couple of episodes leading into the Rumble because all the important things have been set up, but 2014 has got off to a good enough start.

Show Rating: 7.0

As a reminder, I will be going by the 411 scale…

0 - 0.9: Torture
1 - 1.9: Extremely Horrendous
2 - 2.9: Very Bad
3 - 3.9: Bad
4 - 4.9: Poor
5 - 5.9: Not So Good
6 - 6.9: Average
7 - 7.9: Good
8 - 8.9:Very Good
9 - 9.9: Amazing
10: Virtually Perfect

The 851st edition is over…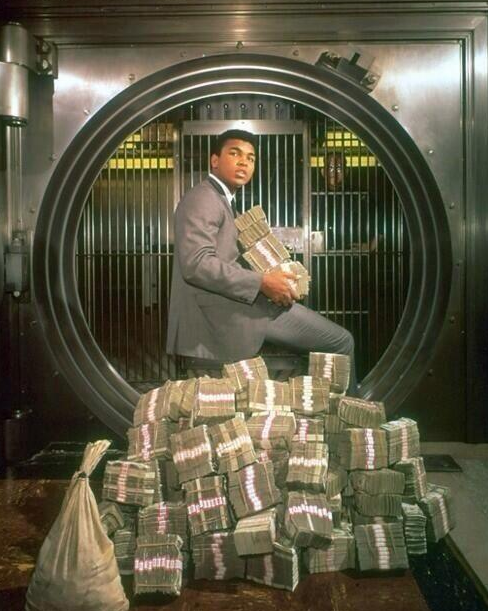 It's all about the money…


Have you checked out the Csonka Podcasting Network? If you haven't, you should We run anywhere from 15-20 shows a month, discussing pro wrestling, the world of MMA, the NBA, general sports, popular TV series of the past, bad movies, battle rap, interviews, MMA & Wrestling conference calls and more! Around 10 different personalities take part in the various shows, which all have a different feel; so you'll likely find something you like. All of the broadcasts are free, so go ahead and give a show a try and share the link with your friends on the Twitter Machine and other social media outlets! Running since May of 2011, there are currently over 450 shows in the archive for you to listen to.



Your heart is free. Have the courage to follow it…TO CSONKA'S TWITTER!

http://www.twitter.com/411wrestling
http://www.twitter.com/411moviestv
http://www.twitter.com/411music
http://www.twitter.com/411games
http://www.twitter.com/411mma
comments powered by