SPOTLIGHTS
Wrestling's 4Rs 1.12.14: WWE Smackdown & NJPW on iPPV Reviewed
Posted by Larry Csonka on 01.12.2014

CM Punk teamed with the New Age Outlaws to battle The Shield, Big E. Langston challenged Randy Orton and more! Wrestling's 4Rs breaks down the Right, the wRong and the Ridiculous of Smackdown & NJPW!


How the 4Rs of wRestling Work!
Here is a quick explanation of the 4R's. The column will run TWO times a week. We will group our feelings on the shows in various categories: The Right, the wRong and the Ridiculous. The Right is stuff that worked very well: a great promo, a great match and so on. PuRgatoRy is a section between the right and wrong. It shows equal traits from both sides that cannot be ignored and needs discussed. It is not a bad place per say, as things can get remedied or go the wrong way the very next week. The wRong is what it sounds like: bad matches, bad or boring promos and so on. The Ridiculous is stuff that had no right on TV: Stupid angles and so on. And there is always a possibility of a 5th R, which is as bad as they come. This column is supposed to be analytical, and at the right time very critical of the shows, it was the whole reason it was created. This is not a "mark" column, nor a "smark" column, our goal is to analyze the show from many different fronts, reward the good and call out the bad. We will not apologize for our opinions, they are as they are, whether positive or negative.
---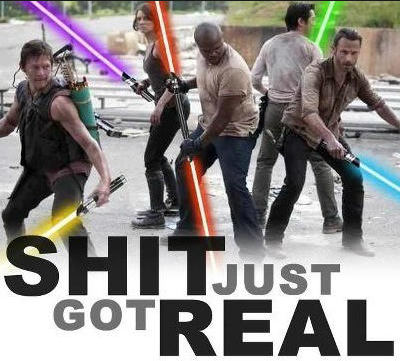 Impact: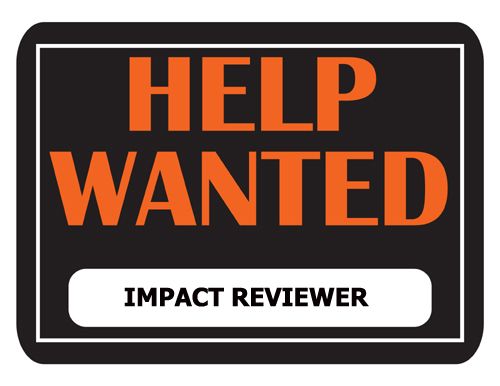 We are looking for someone to write the 4Rs of Impact on a weekly basis. You will need to have your work completed by 6PM ET on Sunday. If interested, send a sample of a show review, done in the Rs format, to larrytcsonka@gmail.com.
NJPW WrestleKingdom VIII 1.04.14
IWGP Jr. Heavyweight Tag Team Title – 4WAY Match: Matt Jackson & Nick Jackson (c) beat KUSHIDA & Alex Shelley, TAKA Michinoku Kaientai Dojo & Taichi and Rocky Romero & Alex Koslov when Matt pinned Taichi after the More Bang For Your Buck (1st defense) [***½]

IWGP Tag Team Title: Karl Anderson & Doc Gallows beat Lance Archer & Davey Boy Smith Jr. (c) when Anderson pinned Archer after the Magic Killer to become the 64th champions [***]

NWA World Heavyweight Title: Satoshi Kojima beat Rob Conway (c) with a lariat to become the 85th champion [**]

Yuji Nagata & Kazushi Sakuraba beat Daniel Gracie & Rolles Gracie when Daniel was DQ'd [SHIT]

Great Muta & Toru Yano beat Minoru Suzuki & Shelton Benjamin when Yano used the Uragasumi on Suzuki [*]

King of Destroyer Match: Togi Makabe beat King Fale by KO [**]

Hirooki Goto beat Katsuyori Shibata with the Shouten Kai [***¾]

IWGP Jr. Heavyweight Title: Kota Ibushi beat Prince Devitt (c) with a Phoenix splash to become the 67th champion [****]

IWGP Heavyweight Title: Kazuchika Okada (c) beat Tetsuya Naito with the Rainmaker (7th defense) [****]

IWGP Intercontinental Title: Hiroshi Tanahashi beat Shinsuke Nakamura (c) with the High Fly Flow to become the 7th champion [****¼]




The Tirade



I apologize for the delay, year-end awards have been taking up most of my time.


411's TJ Hawke did a review of the show, which you can check out at this link. It's a more traditional review of the show, and I wanted to put the link there in case you missed it.


The IWGP Jr. Heavyweight Tag Team Title match was a good match, and hopefully a sign of more attention to that division. I was thrilled to see the Bucks retain the titles, and I hope that they have a very successful 2014 in NJPW because they deserve it.


Karl Anderson & Doc Gallows beat Lance Archer & Davey Boy Smith Jr. to win the IWGP Tag Team Titles in a good match. I am a fan of all involved, but Karl Anderson continues to be awesome and perform and act like a true star. The tag title change felt right, and on the big show, I have no issue with the title change as it gives the crowd something to get invested in.


Satoshi Kojima beat Rob Conway to win the NWA Title. It was a match; it was fine and the crowd popped for the finish, but nothing special. Harley Race was there to counter NWA Head Bruce Thorpe, but Race has a hard time standing these days, and his involvement, while appreciated from a historical standpoint, likely shouldn't have been done.


Yuji Nagata & Kazushi Sakuraba beat Daniel Gracie & Rolles Gracie via DQ, it was dog shit to set up a rematch that no one wants to see. At one point bringing in shooters was good for New Japan's business, but not as much in 2014. Also, when you use the wrong Gracies, no fucks are given.


Great Muta & Toru Yano beat Minoru Suzuki & Shelton Benjamin, this also sucked, and the show was starting to fall off a cliff.


Togi Makabe beat Bad Luck Fale in the King of Destroyer match, which was a win via KO or submission match. Both guys were actually built well for the match, and Makabe worked hard, but Fale is very inexperienced and the match went too long. They did a clean and decisive winner, which is appreciated and it was better than the previous matches, but this should have been five minutes shorter.


Things then turned around as the top four matches all delivered. Hirooki Goto beat Katsuyori Shibata in a match that the crowd came alive big time for. Got has been out since the G1 with a broken jaw, and performed well. They even worked the jaw into the psychology of the match. This was the best match on the show up to this point, and also felt like the first big time match.


Kota Ibushi beat Prince Devitt to become the new IWGP Jr. Heavyweight Champion, and it was a title change that needed to happen. Devitt is awesome, but the division was an after thought for a lot of 2013. There was lots of involvement from the Bullet Club, which has been the regular with Devitt, but it work with him because he is the only one that does it. This was another very good match, and the show had turned around at this point.


Kazuchika Okada pinned Tetsuya Naito to retain the IWGP Heavyweight Title in a very good match. Not quite the level I had hoped for, but very good. They worked a 30-minute match, slow beginning, some lucha work and the crowd was into it, but not nearly as much as they could have been. I think the match was hurt because they didn't buy Naito winning. When they did the big tag on the December 23rd iPPV, Naito should have beat Okada with the pluma blanca. It would have set up a great tease of a finish here, but instead, it came off like just another move in this match. This was still great work, and a very good semi main event.


Hiroshi Tanahashi beat Shinsuke Nakamura in the main event to win the IWGP IC Title. This was another match that was long and very good, the best mach on the show in my opinion. The entrances were great (big time show stuff), and this felt like a bight time Tokyo Dome main event; but at the same time never had that feeling on MOTY like some of last year's stuff. There was a great near fall deep into the match as Nakamura kicked out of the high fly flow; they have done a spectacular job of protecting that move that when Nakamura kicked out people were legit shocked. Hiroshi Tanahashi got the win, and in a great match. I actually love the "top guy" dropping down and winning a secondary title. He wanted the title, he wanted to fight Nakamura, and now Tanahashi looks to do for the IWGP IC Title what he did in 2013 for some of the New Japan talent; elevate it.

Final Thoughts: 2013 was a tremendous year for NJPW, putting on the very best shows in the wrestling business on a regular basis. Due to that, WrestleKingdom VIII had a lot to live up too, and fell short for many. While not as great as may of the 2013 efforts, it was a very good show.
As far as presentation goes, I want to say that NJPW knocked it out of the part. It had the big time look and pageantry of the biggest show of he year, and their video packages have been improving greatly. They are now adding to the product in a big way. The big thing is that the main matches that the show was built on delivered. I think that if you take those final four matches and the tag title matches, the very good outweigh the shit that was on the show. In terms of 2013, this would have been a middle of the road show for New Japan (last year I had eight shows rank higher) but in overall terms it is still a very good show. They junior divisions seem to have some new direction, Nakamura and Tanahashi will continue to feud and overall New Japan continues to deliver for me.

Final Score: 8.0

As a reminder, I will be going by the 411 scale…

0 - 0.9: Torture
1 - 1.9: Extremely Horrendous
2 - 2.9: Very Bad
3 - 3.9: Bad
4 - 4.9: Poor
5 - 5.9: Not So Good
6 - 6.9: Average
7 - 7.9: Good
8 - 8.9:Very Good
9 - 9.9: Amazing
10: Virtually Perfect

As a reminder, this is not a basic "how good was the show" number like a TV show, as I have always felt that a PPV is very different from a regular show. I have always judged PPV on how they built to a match, the match quality, crowd reactions to matches and angles, the overall booking, how the PPV leads into the future, PPV price and so on and so forth. I have added this in here for an explanation since so many have asked, and I have previously discussed it on podcasts. I understand that this may seem different, but that is how I grade. Obviously your criteria may be different.




---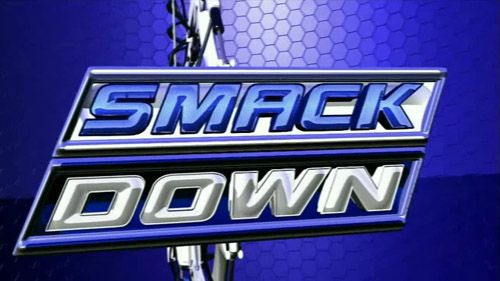 Smackdown 1.10.14
By: Daniel Clark
QUICK MATCH RESULTS:
The Usos and The Wyatt Family at 9.49 ended in a draw via double countout

Rey Mysterio/Sin Cara/Los Matedores def. The Real Americans/Ryback/Curtis Axel at 4.33 by pinfall

Randy Orton def. Big E Langston at 14.19 by pinfall

Xavier Woods def. Fandango at 1.24 by pinfall

The Shield def. CM Punk and The New Age Outlaws at 13.34 by pinfall


THE RIGHT:
Advertisement: For too long, one of the issues with the WWE has been having matches with no build up or promotion of it, and not announcing anything in advance as to what will happen on any of their shows, but this was definitely not the case on this episode of Smackdown. Coming in the show, Randy Orton vs. Big E Langston had been advertised, and very early on in the show, we found that on this episode there would also be an episode of Miz TV with the Big Show as the guest, and the main event would be the Shield vs. CM Punk and the New Age Outlaws. And advertised for Raw on Monday would be Daniel Bryan and Bray Wyatt vs. The Usos, and Randy Orton confronting the authority. It's not necessarily what is being advertised, but advertising something either for later in the show or for the next show gives the viewer an idea of what is to come and gives you an idea of whether this is something you want to watch.

Randy Orton interview: Short and to the point, and probably the best way to use Randy Orton in promos, as he works much better in shorter interviews that longer ones. Promotes the match with Big E Langston well, and by Orton not being happy with the match, puts over Langston as a threat. And with Orton letting us know that he will confront the authority on Raw, promotes that show by making the viewer have to watch that to find out what is the next step in this story between Orton and the Authority, who are not really on the same page as each other.

Miz TV: The Miz is still directionless and apparently still a face judging by the nature of his hosting, but he does work a lot better as a heel and he probably does need that heel turn to come sooner rather than later. What the Miz did really well here though was in the space of one sentence, put over the Big Show and Brock Lesnar. He stated that "most people run from Lesnar who has been wreaking havoc in the WWE, but the Big Show went after Lesnar and threw him across the ring." In this, he put over Lesnar as someone who most of the WWE roster are afraid of, thus making him a serious threat, but with the Big Show not being afraid of Lesnar, it puts him over as someone who prepared to fight him. The Big Show put across his reason for attacking Lesnar well by stating that he just doesn't like the guy, which is a perfectly acceptable reason for a feud, and referenced the history between them from Lesnar's first WWE stint. Paul Heyman comes out and sets up the match for the Royal Rumble, which is good to have booked and confirmed.

Video Packages: Both the video package showcasing Batista, and also the Randy Orton/John Cena feud were very well done and made them feel important, particularly the video of Batista as to anyone who doesn't know who Batista is, watching this video would make you feel that he is a big name wrestler and someone who would right at the top of the card.

Randy Orton vs. Big E Langston: Langston, despite the loss, continues to be booked in a very impressive manner, and even though he lost the match, the manner in which he lost protects him. In the match, Orton looked a bit vulnerable and he was struggling to beat Langston, who was controlling the match and really pushing Orton to the limit, but Orton had to cheat to get the win, poking Langston in the eye to blind him long enough that he could hit the RKO and get the win. Langston though looks like a man who could take Orton on in a one on one contest, and only lost the match because Orton cheated. Langston is improving in the ring as well which is something he will need to do if he is to get to the top of card.

The Usos backstage interview: By far the best promo that the Usos have cut (although I don't remember them cutting many others, if any at all). It was clear and concise, getting the message across that they are willing to fight back against the Wyatt Family and are willing to bring the pain to them on Raw, promoting the match that will take place, but was also delivered with plenty of fire and passion. If the Usos can cut promos like this, in addition to the much-improved ability in the ring, and the fact they have developed a connection with the crowd, there could be very big things ahead for them in 2014.

The Shield vs. CM Punk/New Age Outlaws: Firstly, the short promo that the Shield cut before the match was perfectly solid in terms of continuing their characters, with Reigns claiming he is the best in the world after beating Punk on Raw, Ambrose continuing to be slightly unhinged with him wanting to choke out a snake, while Rollins talked about the Shield being the future. As for the match itself, a decent match with the Outlaws still looking that they can on occasion still for in the ring and the control period that the Shield had was pretty good. The ending was good as well with Punk taking out Rollins with a suicide dive, before Gun was looking to hit Ambrose with the Fame Asser, but is speared by Rollins to end the match. The Shield needed to win this match, which they did, and a good main event to the show. Only issue with this match – why are the Outlaws, who are friends with HHH, teaming with a man in CM Punk, who the authority do not like.


puRgatoRy:
The Usos vs. Wyatt Family: The Usos have really become the workhorses of the company of the past few months and yet again they are featured in a reasonably lengthy match, this time against the Wyatt Family. These two teams have had better matches between them though, and although there was nothing wrong with this match, there was nothing overly memorable about it either, and it seemed to exist purely to get to the post match beatdown from Daniel Bryan and Bray Wyatt. Not the worst use of time on the show, and it does set up what is happening on Raw though.

Rey Mysterio/Sin Cara/Los Matedores vs. Ryback/Curtis Axel/The Real Americans: A decent match, with a very good finishing stretch to the match, with the camera work on the nearfall on Mysterio from Swagger where Sin Cara made the save was fantastic as you didn't see him in the picture at all until he broke up the pinfall. Mysterio then gets the win after the 619 and dropping the dime to Swagger to end the match. All eight men in this match though do not at this moment have any real direction to them, and are just treading water in the midcard until something comes along for them.


THE wRong:
Fandango vs. Xavier Woods: Far too short to really mean anything with it lasting less than 90 seconds and with it being so short, the match never had a chance to get going. With Fandango attacking Woods after the match, only to them be beaten out of the ring by Woods and Truth (with the same happening with Summer Rae and the Funkadactyles), this suggests that this feud is coming to continue, although quite where it is going is hard to be sure of, with Fandango having lost to Woods and Truth now. I guess the plan of this is to promote Woods and get him over, but so far, nothing that he has done has really impressed me (and that includes his NXT work), and given that Fandango has more of an upside, using him to put over Woods isn't the way that I would like to see things done.

The Royal Rumble Match: The Royal Rumble is just two weeks away and so far, all we know about the match is that Batista and Alberto Del Rio will be involved in the match. And that is it. The other 28 spots are still all up for grabs, but no one seems to be interested in taking any of them. Nobody is saying anything in their promos about wanting to be in the Royal Rumble. There is nothing in the commentary of any matches about guys looking to impress and win matches to get into the Rumble. And even when they were talking about Batista being in the match, mentioned nothing about anyone else being in it or how anyone is going to enter the match. There is still two weeks to go before the PPV, and there is still time over the next few shows to throw some promotion towards the match by either having qualifying matches, people announced as being in the Rumble, or people wanting to be in the Rumble match. It is a chance for someone to win the match and go on to main event WrestleMania 30, and yet, only Batista and Del Rio appear to want that at the moment.


THE RIDICULOUS:
NOTHING



The 411:


This was another good edition of Smackdown, which in recent weeks has been on a bit of a roll. Unlike previous weeks, there was perhaps nothing in ring wise that is a most watch, but the three lengthy matches were all reasonably good and told the story that they needed to tell, with the Usos prepared to fight the Wyatts, Big E Langston being able to stand toe to toe with Randy Orton, and the Shield getting the win back over CM Punk and the New Age Outlaws following the closing segment at the end of Raw. Add to this, a good edition of Miz TV where the Big Show vs. Brock Lesnar match for the Royal Rumble was announced, plus two big segments for Raw confirmed, with the Usos vs. the Wyatt Family (Bray and Daniel) and Orton confronting the authority, meant that the show did the job in terms of looking to the future and promoting what will be happening next and reacting to things that happened on Raw, while telling the next tale on the road to the Royal Rumble and WrestleMania.

Show Rating: 7.2

As a reminder, I will be going by the 411 scale…

0 - 0.9: Torture
1 - 1.9: Extremely Horrendous
2 - 2.9: Very Bad
3 - 3.9: Bad
4 - 4.9: Poor
5 - 5.9: Not So Good
6 - 6.9: Average
7 - 7.9: Good
8 - 8.9:Very Good
9 - 9.9: Amazing
10: Virtually Perfect

Have you checked out the Csonka Podcasting Network? If you haven't, you should We run anywhere from 15-20 shows a month, discussing pro wrestling, the world of MMA, the NBA, general sports, popular TV series of the past, bad movies, battle rap, interviews, MMA & Wrestling conference calls and more! Around 10 different personalities take part in the various shows, which all have a different feel; so you'll likely find something you like. All of the broadcasts are free, so go ahead and give a show a try and share the link with your friends on the Twitter Machine and other social media outlets! Running since May of 2011, there are currently over 450 shows in the archive for you to listen to.






The 852nd edition is over…


Classic Sophia Loren…
http://www.twitter.com/411wrestling
http://www.twitter.com/411moviestv
http://www.twitter.com/411music
http://www.twitter.com/411games
http://www.twitter.com/411mma
comments powered by