SPOTLIGHTS
The Wrestling News Experience: 01.13.14
Posted by Stephen Randle on 01.13.2014

News and thoughts on Ryback's Twitter antics, Jim Ross' future business ventures, the latest on the WWE Network, a preview for tonight's Raw and more!

Monday, January 13th, 2014

From 411Mania's Canadian offices in Waterloo, Ontario, Canada, this is The Wrestling News Experience, with Stephen Randle!



More Dominant Than Jack Morris

Good morning, everyone, and welcome to the Experience. I am Stephen Randle, and I hope everyone's enjoying the slightly warmer weather in the wake of the polar vortex, which I can't particularly remember due to being so sick at the time that I had trouble remaining conscious for more than an hour at a time. Potentially, that may have been a defense mechanism to prevent what kept happening every time I was awake. And with that graphic image seared into your brain forever, we get into it for another week!




Last week on Old School Raw, Roman Reigns showed that he may very well be the best member of The Shield when he defeated CM Punk one-on-one. Gosh, I do hope it doesn't go to his head and cause tension with his fellow Shield members, even though we all know that it will.

Meanwhile, Daniel Bryan made his debut as a Wyatt Family member, and it paid…absolutely no immediate dividends, as the Wyatts lost on Monday and again on Friday Night Smackdown. But at least Daniel looks angrier, and who can blame him? He'll team up with Bray Wyatt to take on The Usos and prove that he's a monster tonight.

Plus, Brock Lesnar was distracted from continuing to dismantle Mark Henry by The Big Show, who apparently decided that dressing as a New Year's Baby was less preferable to being in an actual match at the Royal Rumble. And thus, Lesnar vs Show was signed for the PPV, using up one of Brock's limited dates for this. Well, I guess he'd be at the Rumble anyway, might as well have him spend it doing something.

And the Royal Rumble is fast approaching, with two names already officially announced as entering the big match, Batista and Alberto Del Rio. Even though the announce team will probably tell you that each man has a 1/30 chance (someone else make that a percentage for me) of winning the whole thing and earning a WWE World Heavyweight title shot at WrestleMania, only one of those two men actually has a chance of winning.

Also, Damien Sandow and The Great Khali continue their scintillating series of matches, which is entirely your fault because you could have voted for Kofi Kingston so we could at least watch them wrestle without praying for the sweet release of death. Does Sandow still quit if he loses this one? Who knows? Who cares? Find out tonight on Raw!


I Hate It When I Lose A Running Gag To Reality

Well, the WWE Network, after years spent mostly as a punch line, a terrible dubstep commercial, and possibly a fever dream in the head of a senile old man, was revealed last Wednesday. You should all know the details by now; for $9.99 a month, you get access to every WWE, WCW, and ECW PPV ever produced, old uncut television shows, pre and post-Raw and Smackdown shows, instant archives of Raw, Smackdown, and Main Event after they air, NXT, and of course, every single WWE PPV as it airs, live, including (this year at least) WrestleMania. A massive bargain no matter how you look at it, and pretty much an instant purchase for any wrestling fan.

Well, I mean, unless you live anywhere that isn't the United States, because we're not getting it until some indeterminate future date. Or if you own an XBOne, which won't get the app until the summer, but there are only three million of those people, compared to over 4.2 million PS4 owners, and I totally only mentioned this to bother console fanboys.

Anyway, the response from the cable companies who stand on the precipice of being rendered irrelevant by this and other similar services was predictable, with Direct TV notably threatening to cut all WWE PPVs from their service immediately, managing to sound like petulant children in their official statement, and being roundly mocked by pretty much everyone. Sure, threaten to take away PPVs in response to WWE Network, which would then make the only place to get PPVs…WWE Network. I'm not sure Direct TV thought that through.

But seriously, this is a huge risk for WWE, because they're banking on the Network being a huge success, so much so that they're cutting a massive chunk of PPV revenue (including their big WrestleMania buyrate) and hoping to make it up on volume with a cheaper price for the Network. If it works (and they clearly believe it will), it would be a massive success, and could be a big factor in the rising transition away from cable television services and into live Internet streaming.

Of course, if it fails…they'll still be the most powerful wrestling organization in the civilized world. So really, there is minimal downside other than potential money loss, and frankly, it's the right risk to take.

Now if only they could take some creative risks with the on-screen product, because if you could watch Raws from 2000 or tonight's show, which way would you be leaning?




- Ryback has spent the weekend making odd statements on his Twitter account and then deleting them later, apparently hoping that the Internet will jump all over them. Which it did, because no shit, it's the Internet and that's what happens. You know, Ryback, if you spent half as much time working on cardio as you did writing stupid shit on the Internet and then immediately laughing about it (which totally nullifies the trolling by the way, the whole point is that you never actually acknowledge it), you could probably wrestle a match longer than two minutes and not be forced to rely on Curtis Axel to carry your tag matches.

- After Ric Flair's pre-game pep talk inspired the San Francisco 49ers to a victory over Green Bay last week, it appeared to carry over into this week as the Niners destroyed Flair's hometown Carolina Panthers. It is unlikely Flair will be able to show his face in Carolina again for some time. But that's just because there's another warrant out on him for all the money he owes one of his ex-wives. Yes, seriously.

- Jim Ross looks like he may be close to signing a deal with Fox Sports that will see him do some form of serious sports commentating and likely a minimum of activities involving someone else's ass. There's something to be said when the announce team containing the most knowledge of pro wrestling in the world could be the one doing NCAA football on Fox, and I'm not sure it says anything complimentary.

- Dixie Carter said in an interview recently that TNA is actively looking for new talent. Unfortunately, all new talent is reportedly looking for a paycheck, so it's expected that negotiations will be difficult.

- NXT will be running a live show the week of the WWE Network debut that will go directly against TNA Impact Wrestling. So, which is a funnier story: TNA loading up that Impact in order to get a respectable rating against WWE's developmental program, or TNA failing to get a respectable rating against WWE's developmental program? Because both are possible.



HOT: Jake Roberts

I'm not sure I'd really want to see Jake wrestle again, even in a Rumble match, but there's something to be said for looking better now than he did when he was ten years younger, so good on him for turning it around. It's hard to say who was marking out harder, the fans, CM Punk, or the near-corpsing Ambrose.



NOT: Daniel Bryan

I'm sorry, I know I'm not supposed to give up hope, but I know what "keeping someone warm so we can shoot them back into the main event quickly" looks like, and no offense to Jimmy and Jey, but it isn't feuding with The Usos in matches that are supposed to prove that he's learned to be a monster.



HOT: New Age Outlaws

Another team that you really don't want to see wrestle due to a combination of advanced age and the fact that Billy Gunn may one day succeed at sucking all the oxygen out of the arena, but even in their prime, it was the pre-match spiel that was the primary motivating factor for being entertained by these guys. Frankly, if they came back full time, they'd easily be the #2 face team on the roster.



NOT: Damien Sandow

Oh yeah, he'll be "fine" after blowing his Money in the Bank title shot. "Fine", of course, in this case means "unable to defeat The freaking Great Khali cleanly and ending up in an unending series of terrible matches". Once you start threatening to quit if you lose another match, you've pretty much hit rock bottom.



HOT: Too Cool

Or maybe the #2 face team could be these guys, although I assume Scotty's happier as a fire fighter and GMS is resembling his father more and more every day he ages, while Rikishi probably doesn't fit into his old costume, which takes some work. At any rate, it was a good old school Raw for having people come back and actually participate, including these three.




NOT: TNA

Well, that was certainly a clusterfuck of a main event title match that made absolutely nobody look particularly good. I can't imagine why AJ Styles wasn't willing to take a pay cut to stick around for this. Only question now, with Styles gone (unless it's a work ™), who the hell is TNA's top babyface? Don't say "Sting", don't say "Sting", don't say "Sting"…



HOT: Batista

With Bryan sliding down the card and Punk putting over The Shield, Batista immediately becomes everyone's prohibitive favourite to win the Rumble and give us Batista-Orton at WrestleMania, which arguably, is a feud that we didn't really get for any extended period on his first go 'round.



NOT: Dolph Ziggler

Any chances for 2014 improving for Ziggler pretty much went down the tubes with his second concussion in nine months, and at this point, we have to hope that he's even got a wrestling career when (or if) he comes back from this one. I think the best part is that neither concussion was his fault, but he's the one who gets to pay for them.



HOT: Roman Reigns

Well, get ready, because it's happening.



NOT: WWE Divas Division

I thought the division was already at rock bottom last week, but now that they've lost another even halfway competent wrestler (reportedly due to frustration with Creative incompetence in what comes as the least shocking reason ever), it turns out there are new depths. Plus, the NXT Women's Champion is sidelined with an undisclosed injury, so there's not even that much help available on the farm.




Inactive List as of 01.06.14

WWE

- Christian, out indefinitely as of September 2nd (concussion)
- Evan Bourne, out indefinitely as of March 19th, 2012 (foot)
- Heath Slater, WWE, out 2-3 weeks as of December 22nd (personal)
- Sheamus, out 4-6 months as of August 5th (torn labrum)

TNA

No reported injuries

Transactions

- Dolph Ziggler, WWE, out indefinitely as of January 6th (concussion)

- Heath Slater, WWE, returned to action on January 6th Raw

- Kaitlyn, WWE, contract expired as of January 8th, will not re-sign

- Mark Henry, WWE, out indefinitely as of January 6th (shoulder)



WWE World Heavyweight Champion: Randy Orton
- 29 day reign (+49 as WWE Champion), defeated John Cena in a TLC Match on December 15th (TLC PPV) to unify the WWE and World Heavyweight Championships
- Next title defense: vs John Cena, Royal Rumble PPV



WWE Intercontinental Champion: Big E Langston
- 56 day reign, defeated Curtis Axel on November 18th (Raw)



WWE United States Champion: Dean Ambrose
- 232 day reign, defeated Kofi Kingston on May 19th (Extreme Rules PPV)



WWE Tag Team Champions: Cody Rhodes and Goldust
- 91 day reign, defeated The Shield on October 14th (Raw)



WWE Divas' Champion: AJ Lee
- 211 day reign, defeated Kaitlyn on June 16th (Payback PPV)



WWE NXT Champion: Bo Dallas
- 215 day reign, defeated Big E Langston on June 5th (NXT)



WWE NXT Tag Team Champions: The Ascension
- 96 day reign, defeated Corey Graves and Adrian Neville on October 2nd NXT



WWE NXT Women's Champion: Paige
- 173 day reign, defeated Emma on July 24th NXT to become inaugural Champion

NOTE: NXT Title reigns only count what has aired on TV, not when changes occur at tapings.




TNA Heavyweight Champion: Magnus
- 25 day reign, defeated Jeff Hardy in a Dixieland Match on December 19th (Impact) to win the vacant title



TNA World Tag Team Champions: The BroMans
- 85 day reign, defeated James Storm and Gunner on October 20th (Bound For Glory PPV)



TNA X-Division Champion: Austin Aries
- 32 day reign, defeated Chris Sabin on December 12th (Impact)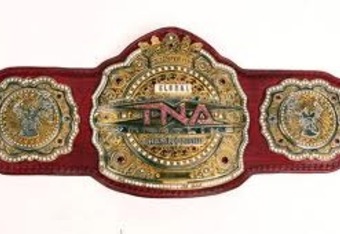 TNA Television Champion: Abyss
- 225 day reign, defeated Devon on June 2nd (Slammiversary PPV)



TNA Knockouts Champion: Gail Kim
- 85 day reign, defeated former champion ODB and Brooke Tessmacher in a Triple Threat Match on October 20th (Bound For Glory PPV)




De Marco has The Wrold's Most Dangerous Column.

Acero has The Wrestling 5&1.

Daniels has The Ten Count.

Wright has The Heel Report.

Watry has Truth And Lies.

Dino has Smart Marks.





The newest After Dark took place literally minutes after WWE Network was announced, and my reaction might surprise you. Or it might not, depends on how well you know me. Plus, I try to keep hope alive for Daniel Bryan, and we discuss the recent pitfalls of Dolph Ziggler and Kaitlyn.







This week's Co-op Multi got sidelined due to the aforementioned sickness issues hitting more than just me, as we were down several panellists by show time and decided to take a pass. However, because I just can't leave you without extra content, this week, it's the long-awaited 411 Game of the Year Awards column, which went live today! Go there and disagree with us if you want!




411 will have live coverage of Raw tonight starting at 8 pm EST.

From our promotional department, I've been informed that if you really do like 411Mania and all it provides, or even just me (and really, who doesn't like me), don't forget to bookmark the site in your browser or make 411 your homepage, and tell all your friends about how awesome 411 is.

And don't forget, you can follow all of the everyday goings on in 411 on Twitter.

Stephen's Twitter
http://www.twitter.com/411mania
http://www.twitter.com/411wrestling
http://www.twitter.com/411moviestv
http://www.twitter.com/411music
http://www.twitter.com/411games
http://www.twitter.com/411mma

That's our show, I will be back next week. Also, don't forget 4PC in the Games Zone on Wednesday, and the TWNE After Dark podcast on Wednesday, airing live at around 11 pm EST on Spreaker.com, posted on 411 shortly thereafter. Plus, don't forget about Co-op Multiplayer, the official 411 Games Zone podcast, on Saturdays at midnight EST.

Here it is, your Moment of Buddy.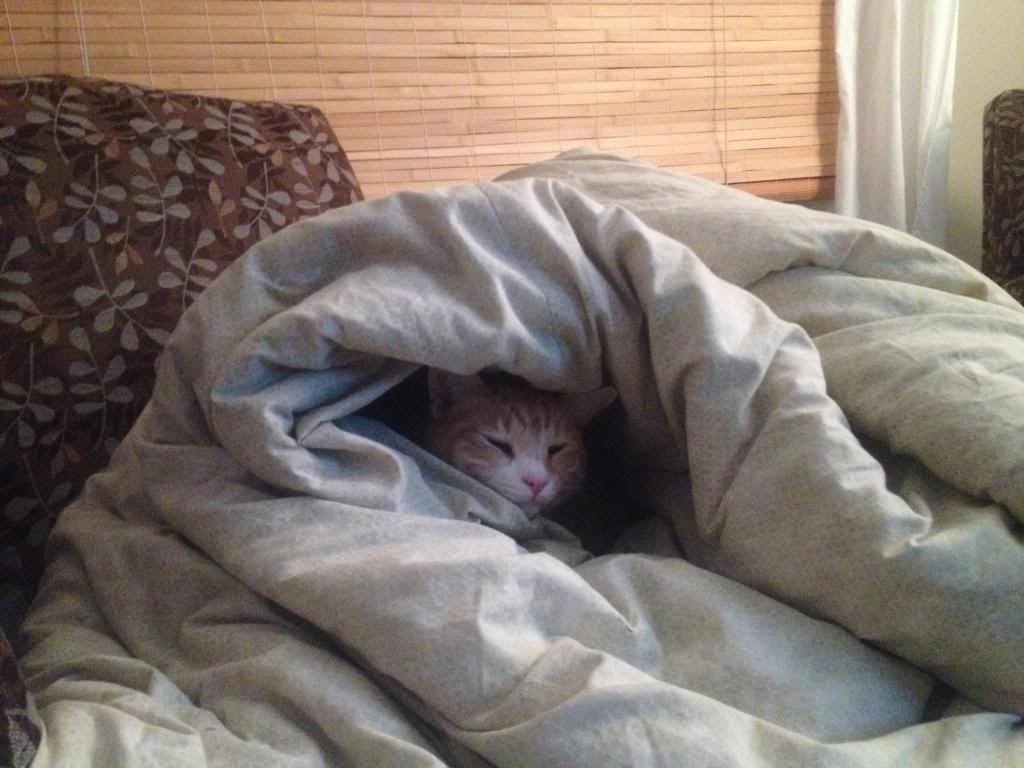 Is It Warm Out Yet?




Have a good one, and always be a fan.



comments powered by