SPOTLIGHTS
411's Wrestler of the Week 1.14.14: Year Nine, Week 40
Posted by Larry Csonka on 01.14.2014

Roman Reigns defeated CM Punk on Old School Raw, the Young bucks ran wild over EVOLVE and more! But who won 411's Wrestler of the Week? Find out inside!




Welcome to YEAR NINE, WEEK 40 of 411's Wrestler of the Week. A quick overview of the rules to kick things off for us as a reminder…

Each writer chooses FIVE wrestlers (although ties and tag teams are allowed) from any promotion and each wrestler gets a point total attached to that ranking. It looks a little like this…

1st - 5
2nd - 4
3rd - 3
4th - 2
5th - 1

Then we tally up the votes and the official 411 Wrestler of the Week is crowned. But wait, there's more! Each week the top SIX vote getters get a points value for their ranking which looks something like this…

1st - 15
2nd – 12
3rd - 9
4th - 6
5th - 3
6th - 1

...and they go towards the 411 Wrestler of the Year award to be announced each year around WrestleMania. This will be posted every Tuesday (the voting week runs Monday through Sunday). Let's see who wins this week…

---



Larry Csonka
1) The Young Bucks
The Young Bucks, fresh off their latest successful trip to Japan, returned to EVOLVE band served notice that they were ready to kick ass and take names. They teamed with Rich Swann and defeated The Bravados and Johnny Gargano at EVOLVE 25, defeated Rich Swann and Chuck Taylor at EVOLVE 26, and then at EVOLVE 27 laid out the Open the United Gate Champion Bravado Brothers. These guys had one hell of a 2013, and have SUPERKICKED off 2014 in tremendous fashion.

2) Ricochet: Ricochet scored two big victories this past weekend over Chris Hero and Trent Baretta. Ricochet will finally get his shot at Johnny Gargano and the Open the Freedom Gate title during WrestleMania weekend.
3) T-HAWK: T-HAWK is one of the young standout performers of Dragon Gate. He had a great 2013, and as he moves into 2014, fought to a 30-minite draw with veteran Masaaki Mochizuki. This is another feather in the cap for the Millennial, who keeps on improving.
4) Roman Reigns
5) Magnus


JUSTIN WATRY
1) Roman Reigns
Big week for Roman Reigns. If his Survivor Series dominance was not enough, this past week certainly was. Reigns beat CM Punk on Raw and had a segment with Roddy Piper along with the other Shield members. He followed that up with a pin fall victory over Billy Gunn on Smackdown. Outside of one (maybe two?) occasion in spring/summer 2013, has Roman even been pinned clean in WWE? I am trying to remember...

2) Big E Langston: Sure. This was not the greatest week to be a young star in WWE due to the Old School Raw, but Big E made it worthwhile. Losing to Randy Orton may not be the best option but being in there with the WWE World Champion is good exposure.
3) Jake Roberts: Eh, I can understand him getting a bunch of votes this week. I get it. Anything above a #3 spot just seems ridiculous though.
4) Randy Orton
5) Magnus


Ryan Byers
1) Roman Reigns
The first three-fourths or so of his match with CM Punk showed that Reigns still has a long way to go in terms of being a singles wrestler. However, the last couple of minutes of the bout were well executed and got over huge, with Reigns picking up the victory in the end. He's taking the fast track to being a big star, even if his performances are still a little bit rough around the edges.

2) Jake "The Snake" Roberts: Sorry, Watry, I'm putting the guy at higher than number three, even if you think it's "ridiculous." Try battling back from crippling addiction at some point to get to where Jake has and tell me if it's still ridiculous when and if you succeed.
3) The Young Bucks: I'm not the biggest EVOLVE guy, but the Bucks were dominant there this weekend, winning big on the first two shows and laying out the Bravado Brothers on the third in an impressive fashion.
4) Daisuke Sekimoto & Yuji Okabayashi
5) T-Hawk


Robert S. Leighty Jr
1) Magnus
Above all else I always go with title wins when it comes to Wrestler of the Week and Magnus unified his TNA Title with AJ Style's TNA Title. Sure the match was a huge train wreck, but point remains that Magnus is the man in TNA.

2) Jake "The Snake" Roberts: I marked out like a little kid seeing a healthy Jake come out at the end of Old School RAW and apparently I wasn't the only one happy to see it as Ambrose was smiling like a kid when the snake was draped over him.
3) Roman Reigns: The man pinned CM Punk in a single's match in the Main Event match on RAW.
4) Brock Lesnar
5) Randy Orton


Paul Lapointe
1) Johnny Gargano
Successfully defended his ODG title for like the millionth time this week. Not only is that impressive but after seeing that I read that it was/is his 791st day as champion...(Mind Blown). Long-term investment and reigns as champ that long in this day and age is unheard of. Way to go Johnny.

2) Magnus: Is the "Official" champion of TNA after this week by "Defeating" AJ Styles. Man TNA sure does warrant a lot of quotation marks lately with its recent booking. May AJ go and prosper as what Dixie and Co. taught us is when you love something, set it free. So long AJ, we hardly knew ye.
3) Roman Reigns: His surge towards the Rumble where he is fixed and primed to fully break out is ON! This past week was stage one with his clean pin over Punk and then the stampeding of the NAO on Smackdown.
4) Jake "The Snake" Roberts
5) The Young Bucks


MIKE HAMMERLOCK
1) Randy Orton
While the match didn't get the build it deserved, Orton facing off against the red-hot Big E was a major clash. Also, for the first time, Orton started to revel in his top dog status. He hooked the crowd brilliantly at the end of the match, particularly during the second rope DDT. If they let Orton be that guy - the one who knows he's every bit as good as he is - then he's going to get all the right heat.

2) The Shield: I know this was Roman Reigns' big week, but I thought Rollins and Ambrose came through it looking just as good as Reigns. First, there was the promo work Ambrose did with Piper on Raw and Rollins did on Smackdown. They're flat out good on the mic. The other thing is the match with Punk may have established Reigns as the kayfabe top guy in the Shield, but I think people with a more discerning eye came away fairly well convinced Rollins and Ambrose are better in the ring. Reigns was fine, keep pushing him, but Rollins and Ambrose are both ahead of him in terms of being able to deliver an epic singles match.
3) The Usos: Got to love the Usos getting a push mixed in with this whole Daniel Bryan/Wyatt Family saga. The Usos even merited a beat down and a revenge promo. Let's hope this develops into an actual feud with a WrestleMania payoff.
4) Big Show
5) Jake "The Snake" Roberts



Daniel Wilcox
1) Roman Reigns
Roman Reigns squared off with the Best in the World CM Punk to close last week's Old School Raw, and he beat him in the middle of the ring. While it wasn't completely clean, it was clean enough and Punk has been protected enough that a loss like that is a big deal. Reigns is clearly being positioned as the top guy in the Shield for the time being, and that's fine with me.

2) The Usos: Jimmy and Jey are involved in the whole Bray Wyatt/Daniel Bryan scenario and that means they're being heavily featured on television once again, which is great. They even got a little bit of promo time this week, which is even better. Can we please get these guys a tag team title run in 2014?
3) Big Show: It's a match we've seen before and not a match anybody really wanted to see again, but Big Show's interaction with Brock Lesnar on Raw actually piqued my interest for a one on one match between the two at Royal Rumble.
4) Randy Orton
5) Jake "The Snake" Roberts

---
THE WINNERS~!
Special Mention…Johnny Gargano and The Big Show - 5 Votes


Fifth Place…The Usos - 7 Votes


Fourth Place…The Young Bucks and Randy Orton - Votes


Third Place…Magnus - 11 Votes

Now the undisputed TNA World Champion.



Second Place…Jake "The Snake" Roberts - 14 Votes

Jake returned and closed out Old School Raw.



And 411's Wrestler of the Week is…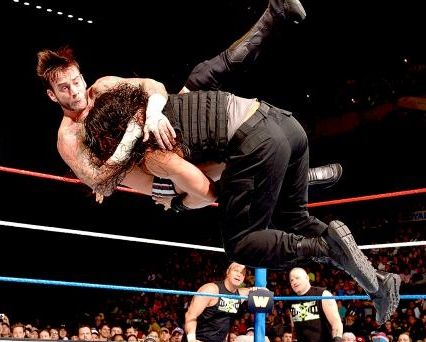 Roman Reigns - 27 Votes

Defeated CM Punk on Old School Raw.




Year-End Standings~!
And here are the standings after week 40…

1. Daniel Bryan - 202pts.

2. Randy Orton - 129pts

3. Roman Reigns - 117pts

4. AJ Styles - 90pts.

5. Seth Rollins - 78pts

6. John Cena - 73pts.
6. Cody Rhodes - 73pts.

8. Dean Ambrose - 68pts.

9. CM Punk - 65pts.

10. Brock Lesnar - 51pts


Kazuchika Okada – 45pts.

Magnus - 44pts

Goldust - 43pts

Big E. Langston - 42pts.
Bray Wyatt - 42pts.

Christian - 39pts.
Chris Sabin - 39pts.

Prince Devitt - 33pts
Curtis Axel - 33pts.

Bobby Roode - 34pts

Ryback - 30pts

Hiroshi Tanahashi- 28pts.

Kurt Angle - 28pts.

Mark Henry - 27pts.

Austin Aries - 25pts.

Bully Ray - 24pts.

Matt Jackson – 21pts.
Nick Jackson – 21pts.
Manik - 21pts.

Luke Harper - 20pts.

Tetsuya Naito - 18pts.

Erick Rowan - 17pts.
AJ Lee - 17pts.
Alberto Del Rio - 17pts.

Damien Sandow - 16pts.
Adam Cole – 16pts.

Big Show - 15pts.
Dolph Ziggler - 15pts.
Kofi Kingston - 15pts.
Kenta Kobashi - 15pts.
Ricochet - 15pts
KENTA - 15pts.

Jimmy Uso - 12pts.
Jey Uso - 12pts.
Karl Anderson- 12pts.
Sin Cara II - 12pts.
Jake Roberts - 12pts.
Masato Yoshino - 12pts.
Jeff Hardy - 12pts.
Michael Elgin – 12pts.
Kyle O'Reilly – 12pts.

James Raideen - 10pts
Johnny Gargano – 10pts.

Rob Conway – 9pts.
Rampage Jackson - 9pts.
Mr. Anderson - 9pts.
Abyss - 9pts.
Wade Barrett - 9pts.
The Undertaker - 9pts
YAMATO - 9pts.
Jun Akiyama - 9pts.
Tamohiro Ishii - 9pts.
EITA- 9pts.
T-Hawk - 9pts.
Harlem Bravado – 9pts.
Lancelot Bravado – 9pts.
Shingo Takagi - 9pts.
Doc Gallows - 7pts.

Mikey Nicholls- 7pt
Shane Haste - 7pt
Rob Van Dam - 7pts.
La Sombra – 7 pts.

Akebono - 6pts.
BxB Hulk - 6pts.
Sami Zayne - 6pts.
Fandango - 6pts.
Yoshihiro Takayama - 6pts.
Shelton Benjamin – 6pts.
Jigsaw – 6pts.
The Shard – 6pts.
Robbie E - 6pts
Jessie Godderz - 6pts

Drew Gulak – 4pts.
Jushin Liger - 4pts.
Mickie James - 4pts.

Akira Tozawa - 3pts.
Suwama - 3pts.
John Morrison – 3pts.
Dusty Rhodes - 3pts.
Jack Swagger - 3pts.
Tito Ortiz - 3pts.
Sting - 3pts.
Hernandez - 3pts.
Chavo Guerrero - 3pts.
Seita Sanada - 3pts.
Tomasso Ciampa – 3pts.

Kota Ibushi - 2pts
Paul Heyman - 2pts

Samoa Joe - 1pt
Ethan Carter III - 1pt
ODB - 1pt
Tiger Mask IV - 1pt
CIMA - 1pt
Katsuhiko Nakajima - 1pt
Alex Shelley - 1pt
Candice LaRae - 1pt
Ethan Page - 1pt
Eddie Kingston – 1pt
El Hijo del Perro Aguayo – 1 pt



Voting began 4.16.13
Year-End Rankings Key:

WWE Contracted Wrestlers are represented in BLUE.

TNA Contracted Wrestlers are represented in GREEN.

ROH Contracted Wrestlers are represented in RED.

US Independent Wrestlers are represented in MAROON.

Japanese Contracted Wrestlers are represented in BLACK.

Mexican Contracted Wrestlers are represented in MAGENTA.

Other International Wrestlers are represented in INDIGO.

---
**PREVIOUS WINNERS**
Year One Winner: Ric Flair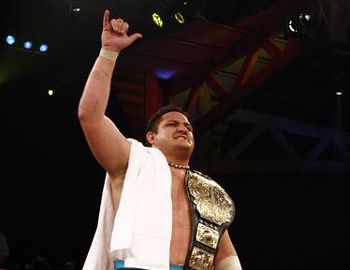 Year Two Winner: Samoa Joe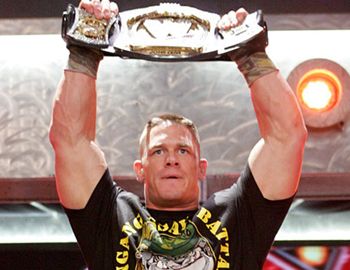 Year Three Winner: John Cena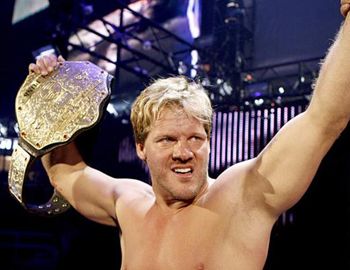 Year Four Winner: Chris Jericho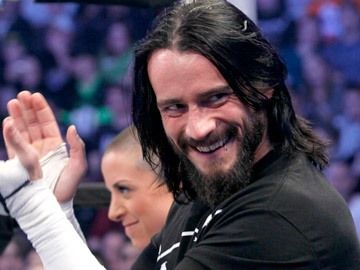 Year Five Winner: CM Punk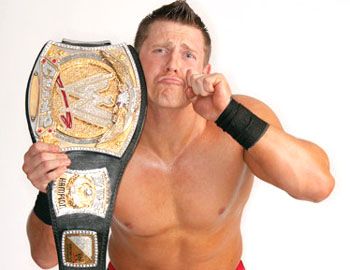 Year Six Winner: The Miz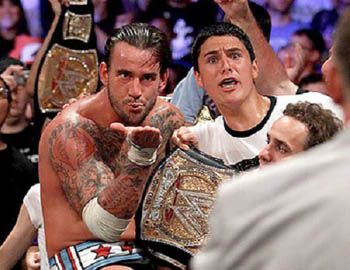 Year Seven Winner: CM Punk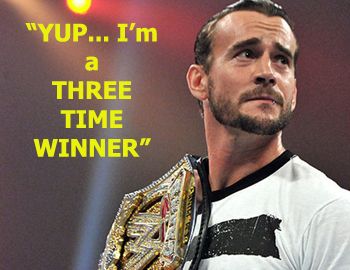 Year Eight Winner: CM Punk
comments powered by