SPOTLIGHTS
The 411 Wrestling Top 5 1.24.14: Week 250 – The 2013 Time Capsule
Posted by Larry Csonka on 01.24.2014

From the Rock's WWE run and Bruno Sammartino's WWE Hall of Fame induction to the Hiroshi Tanahashi vs. Kazuchika Okada feud and more, the 411 staff counts down the top 5 things they would include in a wrestling time capsule for 2013!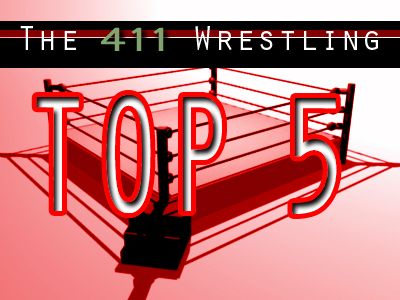 Hello everyone and welcome to 411 Wrestling's Top 5 List. We take a topic each week and all the writers here on 411 wrestling will have the ability to give us their Top 5 on said topic, plus up to three honorable mentions.

So, onto this week's topic…



The 2013 Wrestling Time Capsule




What were some of the matches, promos, moments or event shows you would include in a personal time capsule for wrestling fans to open in 50 years?




Michael Weyer
5. The Post-WrestleMania RAW crowd Usually, when a crowd reacts wildly or such, the commentators try to ignore it. But on the RAW following WrestleMania, the New Jersey crowd took over the show to the point where Lawler, Cole and JBL not only noted it but also laughed along with it in wonder. From chants of each commentator's name alongside RVD, ECW and more to the monster pop for Ziggler cashing in to singing along with Fandango's entrance music to doing a massive wave, they made the show entertaining as hell to watch. It may not be proper to have it happen all the time but for those still enjoying a Mania high, this was a great show to just have fun with and stand out from the pack of RAW this year.

4. The AJs AJ Lee has been the runaway winner of most "best female wrestler of 2013" awards and for good reason. She's not just great in the ring but also on promos, not relying totally on her looks as she always puts on a good bout. More importantly, her pipe bomb promo on the "Total Divas" gals spoke for so many fans on wanting to get real women in wrestling again, not models, an attitude that should be more than welcomed. Meanwhile, AJ Styles livened up a rather bad year in TNA from his "lone wolf" act to a dramatic return to "The Phenomenal One" to a promo lambasting TNA on its own issues, winning the belt and turning in good bouts still. However bad TNA may be (and this year it was pretty bad), Styles always tries to make it better and that's an attitude any fan can love.

3. The Shield I didn't expect much out of them, to be honest. Tough, yes but we've seen that type before in WWE who never get a decent shot. But Ambrose, Rollins & Reigns connected with the fans, their push a natural and they did wonderfully with it. They were sold as a force to be reckoned with, destroying everyone in their path in brutal fashion and rising the tag team scene of WWE wonderfully. Both guys are still hot with WWE and can easily see them rising in the singles ranks but for 2013, they helped you care about tag teams in WWE again which may be their greatest achievement yet.

2. Mark Henry's fake retirement It's rare that the term "true brilliance" can be thrown at WWE this year but this was it. With buzz about backstage and online that Mark Henry was going to hang it up due to injury, seeing him come to the ring in a suit seemed to confirm it. The speech was great as Henry talked of how grateful he was for this chance at his dream, all the hard work he'd done, winning over those who'd run him down as, despite so many injuries, he'd never given up trying to make it. The crowd applauded as John Cena came out to give Henry a hug, his music plays...and then he beats Cena down and reveals it was all a massive heel turn. Wonderfully done on multiple levels and a showcase of how even today, WWE can surprise even the "smarts" very well.

1. War Games and Mid-South Blu-Rays WWE has always had a great talent for putting together fantastic Blu-Ray/DVD sets but two entries this year were special for a wrestling history lover like me. First, the long-awaited set of War Games, every televised version of the coolest match in WCW history. Sure, annoying we lose Jesse Ventura's commentary for the '92 version but great seeing so many comments from those involved and showcasing how this brutal match always got your attention with extras showing variations from other promotions. Even better was the long-awaited "Legends of Mid-South" set as WWE finally utilized Bill Watts' tape library beautifully. Tons of classic moments of the promotion but even better were the comments and stories by so many of those involved (even old video of late stars like Steve Williams and Buddy Roberts) and classic moments like the brilliant DiBiase/Flair/Murdoch angle that showcased why Mid-South is so revered. May say a lot that looks of the past were the highlights of 2013 to me but how I feel as they remind you what wrestling can still offer.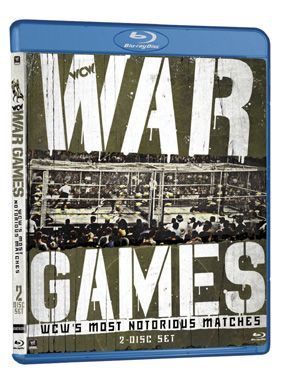 ---



Ryan Byers
5. Mixed Martial Archie Trains for Davey Richards - We all need a little comedy now and again mixed in with our professional wrestling and, frankly, this is the funniest vignette that I laid eyes on in 2013, as Archibald Peck prepared to beat back to the challenge of Davey Richards. It's more than just comedy, though, as I think it's also indicative of a sea change in independent wrestling that took place during the year, as fans started to do a bit of a turn against heavily MMA-influenced wrestlers like Richards to embrace a more "pure" style of pro wrestling. And, in case you haven't seen it yet, here is the video in question . . .





4. Bruno Sammartino's Hall of Fame Induction - There aren't a lot of people in professional wrestling who you can look at and say "that man is my hero." The vast majority of the men involved in the sport at a high level over the last several decades have, unfortunately, had some issues with the law, some problems with drugs, a torrid extramarital affair, or some tragedy in their lives that wasn't dealt with well that makes them something less than heroic. Granted, he's from a slightly different era, but Bruno Sammartino is the exception to that rule. I was not a fan during Bruno's heyday (in fact, I wasn't alive for it), but I've watched a lot of his matches retrospectively and I've listened to interviews that he's given for years, and I honestly have never seen somebody associated with the industry who is as well-spoken and as humble as Sammartino and, by all accounts, he's about as close to a squeaky-clean liver as you can be in pro graps. His entire life is a testament to working hard and playing by the rules, which is why he is one of the few wrestlers that I can truly say that I consider a "hero." That's why it was so great to see him accept the one recognition that he deserves more than any other - his spot in the WWE Hall of Fame - and to see him do it with the class and dignity that have become his hallmarks.

3. The WWE Six Man Tags - Looking back on things, week in and week out, 2013 was probably one of the most consistently solid years of bell-to-bell wrestling in WWE history. Granted, there were a lot of angles fell flat and PPV largely did not deliver after Summerslam, but the bar was raised pretty high in terms of quality matches on both Raw and Smackdown. I attribute the majority of that to a bevy of six man tags that featured talented performers and were given surprisingly long amounts of time. The three man units of the Shield and the Wyatt Family were obviously cornerstones of this movement, but they were joined by many other skilled performers to make these matches what they were, with Team Hell No, the Uso Twins, and the Rhodes Brothers in particular all being deserving of praise. Unfortunately, the sheer length of Raw has made all but the greatest episodes into a chore these days but, if these matches were transplanted unedited into two hour versions of the show, 2013 would be vying for a spot as one of Raw's best years. If you put the whole run of these matches into your time capsule, you would capture an important part of the year's television and you would also entertain the wrestling fans opening the capsule for many an hour.

2. The Rock's WWE Run - Did the Rock have the best matches of 2013? No, he didn't, but everything he did was pretty damn good. Did he cut the best promos of 2013? Some of them were definitely up there, but I will admit that he's had better years on the whole. However, the Rock's WWE run from January through WrestleMania was still ridiculously entertaining and it was still something worth watching as either a pro wrestler or as a fan because, like him or not, nobody walking the face of this earth today who is associated with professional wrestling does a better job as coming off as a major star than the Rock does. (Of course, it probably helps that he is, in fact, a major star outside of wrestling.) The man has a look and an aura which makes it feel as though anything he is involved in is of the utmost importance, and it translates into his appearances being must see TV, now or fifty years in the future.

1. The Hiroshi Tanahashi/Kazuchika Okada Feud - Look, we've had a fair number of year in review columns now, recapping things like match of the year, wrestler of the year, and feud of the year. In all of those columns I've put over the 2013 Tanahashi/Okada feud and I've put it over hard. Quite frankly, I've run out of things to say about it in a format like this one. Simply put, this was one of the four or five best pure in-ring feuds of the past thirty years. Period. It needs to be included as the top choice in any pro wrestling time capsule from 2013 because, otherwise, you're ignoring the best in-ring action that was offered all year long.


---



JUSTIN WATRY
5. Mark Henry retiring - I am not sure how many different 2013 year end "lists" we are capable of, but whatever Let us all enjoy one more. When Mark Henry finally decides to retire, give his Hall of Fame, I am going to point every fan back to his segment on Raw over the summer. How can he get any more convincing than that? How can he work up tears when he already gave the speech about growing up and his fans? Will fans buy into it THIS time? Going to be interesting. Regardless, nothing is better than a good swerve in professional. When people think of this year decades from now, was there a better fake out than Henry in 2013?

4. Bruno Sammartino enters the WWE Hall of Fame - Not a ton to add but since I need waste space, let us all thank Triple H for getting this done. A lot of folks wonder how things will change when The Game (and Stephanie McMahon) are running WWE as opposed to Vince McMahon. Well, we got a good glimpse of that in 2011, 2012, and especially 2013. More tag teams. Somewhat of a focus on the divas. Kharma signing, Sin Cara signing, Chris Hero signing, Antonio Cesaro signing, Dean Ambrose, Seth Rollins, and Roman Reigns making an impact, longer title reigns, more matches on television, ONE unified champ. Now, not all of those things out, must be honest. However, some were not his fault. My point is HHH to Bruno to enter the WWE Hall of Fame. Nobody else. You can bash, whine, and complain all you want about the man. For 2013, he gets props for knowing that any kind of LEGITIMATE Hall of Fame needs Sammartino. Kudos.

3. TNA being TNA - I feel dirty for even mentioning this company and 2013 in the same sentence. It needs to be done though. In the HISTORY of wrestling, was there any worst year for a company? Okay, WCW crashed and burned in 2001. ECW was gutted in 2000. I am AWA and WCCW did not appreciate their final years either. For OUR generation, nothing compares to the absolute mess that was TNA Impact Wrestling in 2013. Seriously, a ref cam. I could end this right there but will continue just a bit more. Business decisions. Money lost. Talent running for the hills. Women refusing to work a special taping. Back to their little trustworthy sound stage. Aces and 0.8's. Dixie Carter trying to 'play wrestler' on television. Chris Sabin as their top champion. When a fan open up this time capsule in 50 years and asks "Why is there something called TNA in here?" After the initial jokes, TNA will alllllllll be explained...and it will not be pretty.

2. Wrestling - This goes back to my point about Triple H. Throughout 2013, WWE actually felt like wrestling and getting back to basics. Of course, there was bad programming and some questionable calls. There always is. Nobody and nothing is perfect in life. Yet, Randy Orton fought John Cena to crown an unified champion. Daniel Bryan built, built, built, and built his momentum all the way to pinning THE MAN in this industry clean in the middle of the ring for the WWE Title at Summerslam. The Shield put on great WRESTLING matches nearly every week and were protected as a dominant unit. With the launch of WWE Network in 2014, fans 50 years from now can watch as much old footage as they choose - a lot of that will be from 2013.

1. The Rock vs. John Cena II - Predictability can be a good thing folks. If there is one false myth on the internet, it is that everything has to shocking or filled with nonsense swerves to be entertaining. The Road to WrestleMania 29 (as well as the event itself) proved otherwise. For all of 2012, we KNEW The Rock vs. John Cena for the title was their end game. We knew that probably a full year in advance. Yet, that made it even better when everything fell into place. The Rock won the WWE Championship. John Cena won his second Royal Rumble. They were on a collision course set for Met Life Stadium. Fans got to witness The Great One for an extended stay. Today's fanbase got to see their hero Cena overcome his toughest opponent yet as redemption. Plus, we got to see other great matches, all for a well rounded show of shows! For what? Oh, just over million pay-per-view buys, over $72 million in gross revenue, and over 80,000 fans in attendance. Yeah, you know...money. Yeah, something actually important in this business. Not pointless star ratings. Not online forums praising something called 'work rate.' Not 50 flips off the top rope. Money! I really hope 50 years from now fans can actually enjoy a well told story with a beginning, middle, and an end that makes sense and most importantly - makes money. In the world of wrestling, numbers do not lie.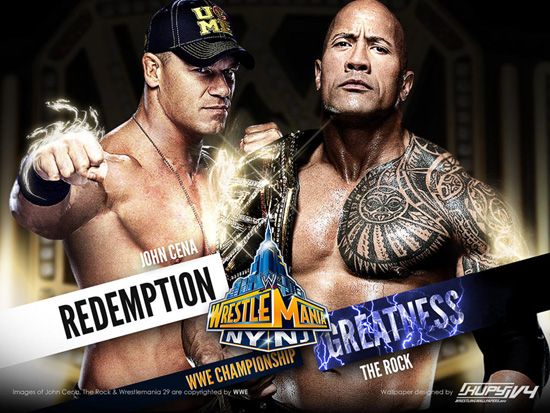 ---



MIKE HAMMERLOCK
5. The Funkadactyls entrance - Sometimes we forget wrestling is supposed to be fun, but when "Somebody Call My Mama" starts and Naomi and Cameron hit the ramp it reminds me that I like the goofy stuff. I don't enjoy watching Brodus Clay in the ring and Xavier Woods so far bores me. So what. Love that entrance. It should endure. Wrestlers should compete for that entrance. And when future generations face dark days, they should be able to open a time capsule and be saved from their dreary existences by the Funkadactyls.

4. Hiroshi Tanahashi and Kazuchika Okada - I barely follow the Japanese stuff, only so much time in the day. Yet I recognize these two have crazy talent. Weirdest thing though, when I watch them I just don't get beyond clinical appreciation for what they do. For whatever reason, I don't mark out. Maybe it's the language barrier or maybe it's just that I'm not that interested in why they're fighting. Anyway, in 50 years when everyone has a translator chip in their brains and there's some global wrestling entity running most of the business (probably run by HHH and Steph's kids), these guys will be ideal.

3. The World Heavyweight Championship belt - It's a spiffy looking piece of waist candy and it's going into mothballs soon enough. Unifying the title was one of the smartest kayfabe things the WWE did in 2013. Our descendants likely will be confused about how the E could have had two co-existing champs and will need to see the belt to prove that we all were able to suspend our disbelief on that for more than a decade.

2. The Iron Sheik's Twitter feed - Amazing how quickly he's become our cultural gatekeeper. In 50 years they may not fully understand what's great or what sucks in their society. They will need the Iron Sheik to tell them. Plus, by that time people may have enough historical perspective on Jan. 23, 1984 to recognize the actual good guy lost.

1. AJ Lee - I expect AJ will be revered throughout the industry in 50 years. I'll be mildly shocked if she doesn't become the most widely recognized female in the history of pro wrestling. As plenty of others have noted, she brings a whole lot of real into what has been a plastic jungle. Yet in 50 years the woman who changed the business for all the other women who followed will be the stuff of archive footage and legend. Getting to see AJ live when she was young, I suspect, would be a very big deal to future generations.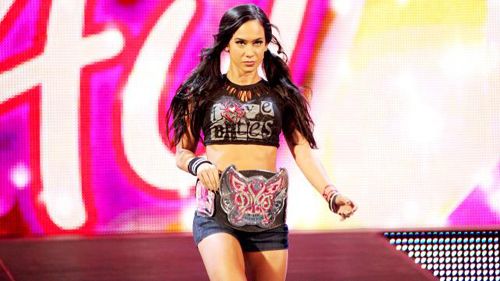 ---



Daniel Wilcox
5. The Hiroshi Tanahashi/Kazuchika Okada Feud- I'm not trying to fool anybody here. I am not now, nor have I ever been a guy who's followed Japanese wrestling. The main reason for that is simply a lack of time, coupled with a lack of motivation if I'm brutally honest. If you've been reading 411 for the last month or so you will have read a lot of stuff about this feud, even in this very column. So I checked out the matches, with the cynic in me believing that there was absolutely no way on this earth that they could live up to the hype some of my fellow writers have given them. And in many respects I was right. The matches aren't perfect, far from it. But they are incredibly entertaining and better than 90% of what I've seen from the North American wrestling promotions this year. So if you're like me and you're skeptical about getting into NJPW but you're intrigued by the hype, just watch the matches; I can promise it's worth your time.

4. Dolph Ziggler Wins the World Heavyweight Championship - The chances are anybody opening up this 2013 Time Capsule won't have the foggiest idea who the hell Dolph Ziggler is. In all honesty, I feel his time has come and gone, with WWE missing too many chances to make this guy a star, either through their own inadequacies or just sheer bad luck. But the reaction to his cashing in of the Money in the Bank briefcase the night after WrestleMania was truly one of the most amazing moments of the year in the world of professional wrestling. Someone watching that footage back fifty years ago would be lead to believe that Ziggler was most over wrestler in the world, on Hulk Hogan or Steve Austin levels of popular. If it does turn out to be the pinnacle of Ziggler's career it'll be a damn shame, but at least it's a moment we're likely to never forget and that's not a bad achievement for any professional wrestler.

3. CM Punk and Paul Heyman on the Microphone - I can't say enough good things about these two guys and their respective talents in making a live audience invest in every word they say. This was voted our Feud of the Year largely because of what these guys did on the microphone, because admittedly the feud did drag on following Brock Lesnar's departure. But even outside of their own personal rivalry, this inclusion would give you all of the fantastic promo work involving Punk and the Undertaker ("I'd like to commiserate you on your loss... at WrestleMania!") and of course the incredible back and forth series of promos with The Rock leading up to the Royal Rumble. Punk's promos at that time were some of the best I've heard ("I'm WWE Champion in spite of you" and "your arms are just too short to box with God!"). The Rock is heralded as one of the best promo guys of all time, but by far his best work since he returned three years ago was when he was sharing the mic time with Punk, and that's no coincidence. This inclusion also gives us Heyman's bizarre volcanic eruption promo, not to mention "Paul, say something stupid!"

2. Daniel Bryan vs. John Cena at WWE Summerslam - I include this not long after admitting that no, there was never a long-term plan that saw Daniel Bryan as a permanent fixture in the main event. The optimist in me has always said that the end goal of the Bryan/Authority angle would see Bryan's stock rise to all new heights, but that never materialized and likely never will. So this goes into the time capsule beginning with the build up, the incredible moment that John Cena handpicked Bryan to challenge for the WWE Championship at Summerslam, all the way through to Bryan pinning Cena following the running knee and the post-match celebration with the handshake, fireworks, confetti and streamers. As a storyline, that is as perfect as it gets. You could even include Bryan's "weak link" angle that proceeded it, which ironically enough was helped along by a fantastic series of matches with Randy Orton. WWE screwed the pooch with this one, because we know what an incredible moment Summerslam should have been.

1. Everything Involving the Shield - I rambled on about the Shield at length in Thoughts from the Top Rope a couple of weeks ago and I'm going to do so again now. The Shield was the best booked featured act in all of the wrestling world in 2013. You had a group that debuted at the tail end of 2013 as three people completely unknown to the majority of wrestling fans and twelve months later they are all bona fide stars. They are the most credible stable/faction/group in wrestling in over a decade going all the way back to Evolution, who were a well-booked unit themselves. These guys mingled and got the best of The Rock, John Cena, The Undertaker and more in 2013, and that cannot be overlooked - that's arguably the three biggest names in wrestling today. On top of that they had great matches all year long with a who's who of today's WWE Superstars, and they were a big part of the resurrection of mainstream tag team wrestling. If fifty years from now people need to be reminded of how to book a group of new pro wrestlers, then they will need this information. 2013 has been the year of the Shield, without question.


---
YOUR TURN KNOW IT ALLS

List your Top Five for this week's topic in the comment section using the following format:

5. CHOICE: Explanation
4. CHOICE: Explanation
3. CHOICE: Explanation
2. CHOICE: Explanation
1. CHOICE: Explanation
Your heart is free. Have the courage to follow it…TO CSONKA'S TWITTER!

http://www.twitter.com/411wrestling
http://www.twitter.com/411moviestv
http://www.twitter.com/411music
http://www.twitter.com/411games
http://www.twitter.com/411mma

Have you checked out the Csonka Podcasting Network? If you haven't, you should We run anywhere from 15-20 shows a month, discussing pro wrestling, the world of MMA, the NBA, general sports, popular TV series of the past, bad movies, battle rap, interviews, MMA & Wrestling conference calls and more! Around 10 different personalities take part in the various shows, which all have a different feel; so you'll likely find something you like. All of the broadcasts are free, so go ahead and give a show a try and share the link with your friends on the Twitter Machine and other social media outlets! Running since May of 2011, there are currently over 450 shows in the archive for you to listen to.



Larry Csonka is a Pisces and enjoys rolling at jiu jitsu class with Hotty McBrownbelt, cooking, long walks on the beach, Slingo and the occasional trip to Jack in the Box. He is married to a soulless ginger and has two beautiful daughters who are thankfully not soulless gingers; and is legally allowed to marry people in 35 states. He has been a wrestling fan since 1982 and has been writing for 411 since May 24th, 2004; contributing over 3,000 columns, TV reports and video reviews to the site.
comments powered by