SPOTLIGHTS
Wrestling's 4Rs 1.17.14: WWE Monday Night Raw, TNA Impact Reviewed & NJPW on iPPV Review
Posted by Larry Csonka on 01.17.2014

CM Punk was betrayed by The New Age Outlaws, The Big Show made a huge statement, Daniel Bryan turned on the Wyatts and more! Wrestling's 4Rs breaks down the Right, the wRong & the Ridiculous of WWE Raw, TNA Impact & NJPW on iPPV!


How the 4Rs of wRestling Work!
Here is a quick explanation of the 4R's. The column will run TWO times a week. We will group our feelings on the shows in various categories: The Right, the wRong and the Ridiculous. The Right is stuff that worked very well: a great promo, a great match and so on. PuRgatoRy is a section between the right and wrong. It shows equal traits from both sides that cannot be ignored and need discussed. It is not a bad place per say, as things can get remedied or go the wrong way the very next week. The wRong is what it sounds like: bad matches, bad or boring promos and so on. The Ridiculous is stuff that had no right on TV: Stupid angles and so on. And there is always a possibility of a 5th R, which is as bad as they come. This column is supposed to be analytical, and at the right time very critical of the shows, it was the whole reason it was created. This is not a "mark" column, nor a "smark" column, our goal is to analyze the show from many different fronts, reward the good and call out the bad. We will not apologize for our opinions, they are as they are, whether positive or negative.
---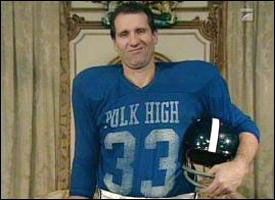 Let's rock…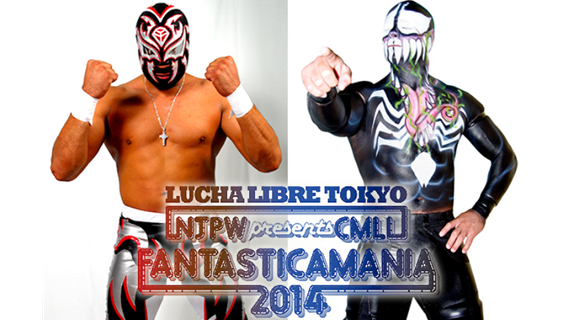 NJPW FANTASTICA MANIA (1.14.14)
By: Larry Csonka
TAKA Michinoku and Taichi defeated Titan and Bushi [**½]

OKUMURA, Vangelis and Niebla Roja defeated Stuka Jr, Fuego and Rey Cometa [***]

Jushin Thunder Liger and Maximo defeated Jado and Gedo [**]

Tetsuya Naito and Volador Jr. defeated KUSHIDA and Mascara Dorada [***]

Shinsuke Nakamura and Ultimo Guerrero defeated Rush and La Sombra [***¾]

Hiroshi Tanahashi, Mistico II and El Desperado defeated Kazuchika Okada, Mephisto and Rey Escorpion [***½]

This was the New Japan and CMLL joint FANTASTICA MANIA, which took place in Osaka at the Osaka Furitsu Gym. The FANTASTICA MANIA event is a fun joint show, produced as a lower tier event, to showcase the CMLL talents along with their New Japan counterparts. It's one of those shows that you can't get from WWE, and that TNA has tried to do with their world cup back in the day; a mix of talent from promotions, with out all of the ego issue since the two enjoy a healthy working relationship.

This was a $15 show, lasting just a bit over two hours, and was not your typical NJPW show on several levels. The show had a nice flow to it, featuring shorter, but fun matches. If you are looking for a typical NJPW show, then this is not the show to order. If you are looking to get into NJPW, this is not the show to order. If you have a spare $15 and want to see a fun card, with good matches, featuring some of NJPW's best along with the stars of CMLL; then I would give it a go. Ultimately it is just a fun little show that will be forgotten in weeks, but I don't regret watching it at all.

FINAL SCORE: 7.0

As a reminder, I will be going by the 411 scale…

0 - 0.9: Torture
1 - 1.9: Extremely Horrendous
2 - 2.9: Very Bad
3 - 3.9: Bad
4 - 4.9: Poor
5 - 5.9: Not So Good
6 - 6.9: Average
7 - 7.9: Good
8 - 8.9:Very Good
9 - 9.9: Amazing
10: Virtually Perfect

As a reminder, this is not a basic "how good was the show" number like a TV show, as I have always felt that a PPV is very different from a regular show. I have always judged PPV on how they built to a match, the match quality, crowd reactions to matches and angles, the overall booking, how the PPV leads into the future, PPV price and so on and so forth. I have added this in here for an explanation since so many have asked, and I have previously discussed it on podcasts. I understand that this may seem different, but that is how I grade. Obviously your criteria may be different.






NOTE: Meet Mr. Irfan Alam, the new man behind Impact in the R's column. Impact will still be reviewed in the Monday edition of the Rs, but since he had wrote this for his sample, I decided to run it to allow you guys a chance to get to know him.

-Larry


Impact 1.09.14:
By: Irfan Alam
QUICK MATCH RESULTS:
Bro Mans def. Joseph Park and Eric Young at 4:00 via pinfall.

Samoa Joe def. Ethan Carter 3 at 4:00 by DQ

Kurt Angle def. Bad Influence at 7:00 by pinfall in a Handicap Steel Cage Match

Bobby Roode def. Sting at 7:00 by escaping the cage in a Steel Cage Match

Magnus def. AJ Styles at 16:00 by pinfall in a NO DQ Match for the Undisputed TNA World Championship


THE RIGHT:
"I will never rest until I never have to look at your face again!" : The opening segment saw Dixie Carter come down to the ring with a contract for our main event. She made it perfectly clear to Styles that it was a one-night-only contract, and asked for the match to be a No Disqualification match. She explained that she wants AJ to be bloodied, bruised and carried out on a stretcher in his last night with her company. AJ says Dixie has a lot of confidence in her paper champion but the "winner takes all" stipulation means that when he wins tonight, he is the undisputed champion. AJ mentions that there are boys in the back who hate Dixie as much as AJ does, and who will happily neutralize any shenanigans she may have planned with that NO DQ stipulation. Dixie says that they won't because she OWNS them. AJ then continues to mock both Dixie and Magnus. Magnus comes out and mentions how AJ left the company with the belt and when he didn't get any attention, now he wants back in. AJ signs the contract, while hyping the main event some more. This segment did its job of setting the stage perfectly. We've got a No DQ match, and AJ hinted at his friends to be the equalizers against Dixie's goons. The hatred between AJ and Dixie gets more emphasis, while AJ continues to play mind games with Magnus by calling him a paper champion (that's how he tricked him into accepting the match last week).

Systematic elimination of AJ's friends: Throughout the night, Dixie directs the various heels to eliminate anyone who may try to help AJ in the main event. Gail Kim and Lei'D Tapa take out ODB in the back while Eric Young is in a tag match, which causes Eric to leave the leave the match and take his wife to a hospital. That in turn leads to the tag match effectively becoming a handicap match after which Joseph Park gets taken out with a Bro-Down on a guard rail. She puts Joe in a match against EC3, in which EC3 and Rockstar Spud take out Joe's knee with a monkey wrench. Sting is infuriated with Dixie as he finds out that Gunner and James Storm have also been knocked out in the back. He confronts Dixie in the back and accuses her of going too far. Dixie emphasizes that wrestling is a business and she won't stop until AJ gets carted out of here. She puts Sting in a match, which later turns out to be a Steel Cage match against Roode. Spud and EC3 come down during the match with a baton, which Roode uses several times on Sting before leaving the cage for the victory. Just before the main event, Sting again confronts Dixie and says nothing can stop him from being in AJ's corner. Dixie says that it's the contract season, and she has renewed his contract every year at this time. She plays mind games with Sting asking if AJ would give it all up for Sting. The elimination of AJ's friends was the overarching theme of the show, and it was done well as almost every segment/match contributed towards that. It helped making the main event look more important and drove home the point that Dixie can go to any lengths to finally remove AJ from her company. It also established that Dixie may not renew Sting's contract this year, which looks to be naturally made into a new storyline going forward.

Storm and Gunner don't like the referees: Storm came out and cut a promo on how the World Title can tear tag teams apart, and one must leave his attitude and ego at the door to be in a great tag team. Gunner comes out and says that they both knew Feast or Fired was "every man for himself" and that he beat him. Storm proposes that they hang the briefcase back up one more time as he doesn't think Gunner can do it again. Both shake hands to end the segment. It was short, simple and to-the-point. They established a match with an intense promo in just three and a half minutes, and continued portraying both Storm and Gunner as shades of gray, which adds intrigue to the match.



puRgatoRy:
The main event: Let me start this by saying that I enjoyed the main event. Yes, there were a dozen of interferences, and Magnus won the match without even one offensive move on AJ. But I think this was done purposefully to establish that Dixie was so focused on eliminating AJ Styles that she didn't want to take any chances with her champion directly confronting AJ, and so had all the heels do all the dirty work for Magnus. While this may make it look like Dixie doesn't have much faith in Magnus and he may look weak as a champion due to this, I think we should give them a few more weeks before making this conclusion. Dixie only agreed to this match because she wanted to get the original belt back while formally eliminating AJ, and the match established that. While purists are saying that they should have at least let the two competitors wrestle a bit before the interferences, it is only logical that Dixie wouldn't want to take a risk at this point. We'll have to wait to see how Magnus gets booked starting at Genesis, which seems to be the REAL start of his title reign.

The encounter in the funeral room: They show a pre-taped video of Mr. Anderson meeting Bully Ray in the back of a funeral home. Bully says he could have finished him last week but that would have been too forgiving. He wants his loneliness to encompass Anderson's life. He says that Genesis will be the end for Anderson. He asks Anderson to look what is in the coffin. Anderson brings out two pieces of something resembling baby blankets from the coffin and as he turns around, Bully has disappeared. I would wait to see where this all leads to at Genesis before giving it a thumbs up or down, and so it is Purgatory for now. The Bully disappearing thing may look goofy, but stuff like that can be tolerated in wrestling at times, especially as we haven't yet witnessed the complete evolution/revelation of this new character of Bully. What cannot be tolerated is in the only entrant in THE RIDICULOUS section this week (scroll down for it).

'X-Division, where art thou?': X-Division continued the trend of being absent every other week. This would ideally be in THE WRONG section, but I am putting it in the PURGATORY section for this week, as the entire show was built around one match between AJ/Magnus and almost every segment contributed towards it. I hope X-Division gets featured more regularly starting at Genesis now that the world title situation has finally stabilized after many weeks.



THE wRong:
Kurt Angle takes out Bad Influence in a steel cage: Kurt Angle had issued a steel cage match open challenge in preparation of his match against Roode at Genesis. Roode comes out and teases that he is gonna accept the open challenge, but then says that would be just plain stupid. He instead brings out both members of Bad Influence for tonight's match against Angle. While the handicap match itself was very good(as expected, considering the participants), the wrong man got the win. One would of course expect Kurt Angle to show some offense and come close to victory, but it would be better for both the ongoing storyline's sake (Angle trying to prove himself to be HOF worthy) and for protection of Bad Influence's character as a dominant tag team to have BI come out on top in the end. Besides making Bad Influence look strong, they could also use this opportunity to eliminate Angle for the night properly, which wouldn't even hurt Angle's image as he would have been manhandled in a 2 on 1 attack. That would surely top how Angle was eventually eliminated (Al Snow took Angle to the airport saying that an emergency situation has emerged there). I think Angle's image was protected way more than it should have been, at the expense of Daniels and Kazarian looking too weak. The match however was great, and the release German suplex on Kaz from the top rope onto Daniels near the end was picture perfect.



THE RIDICULOUS:
The spooky/wacky background music: I can't figure out how anyone would think that it's a good idea to have background music in a wrestling segment. The background music, instead of increasing the intensity, makes the whole segment look goofy, and it must be stopped RIGHT NOW. Good acting sells a promo, not the background music, which never has and never will.



The 411:


This week's show, despite having many matches, was light on the actual wrestling part. Kurt Angle vs. Bad Influence was good, but the other three non main-event matches were just there to build the main event. The main event, while entertaining, cannot even be called a proper wrestling match as it had all kinds of shenanigans right from the start. But that really establishes how badly Dixie wanted AJ gone from her company. Magnus' real title reign starts next week at Genesis, and it would be interesting to see who steps up first against him. Speaking of next week, Genesis is the first LIVE show after about 2 months of taped shows, and it should shape the direction of the company going forward into the big UK tour. The card is loaded for Genesis, and I expect it to be one heck of an event. As for tonight, the night-long theme and main event were entertaining enough to balance out slight lack of quality wrestling, and make this show get an average rating.

Show Rating: 6.5

As a reminder, I will be going by the 411 scale…

0 - 0.9: Torture
1 - 1.9: Extremely Horrendous
2 - 2.9: Very Bad
3 - 3.9: Bad
4 - 4.9: Poor
5 - 5.9: Not So Good
6 - 6.9: Average
7 - 7.9: Good
8 - 8.9:Very Good
9 - 9.9: Amazing
10: Virtually Perfect

NOTE: Your normal Raw review has the week off due to a dead laptop. I put out the call for help, and thankfully TWO 411 staff members answered the call to review the show. I thank them both for their time and efforts and ran them both because I figure it would be fun to see how more than one-person broke things down.

-Larry



By: Greg DeMarco


Raw 1.13.14:
QUICK MATCH RESULTS:
* Jimmy & Jey Uso beat Daniel Bryan & Bray Wyatt by disqualification (**1/2)
* John Cena pinned Damien Sandow (***)
* Big Show pinned Jack Swagger (*1/2)
* The Shield beat CM Punk & The New Age Outlaws when Roman Reigns pinned CM Punk (***)
* Divas Champion AJ Lee & Tamina Snuka beat Cameron & Naomi (**)
* Kofi Kingston pinned WWE World Heavyweight Champion Randy Orton in a non-title match (*** for the match, ***** for the finish)
* WWE Tag Team Champions Cody Rhodes & Goldust beat Curtis Axel & Ryback when Rhodes pinned Axel (**1/2)
* Alberto Del Rio forced Rey Mysterio to tap out (**1/2)
* Jimmy & Jey Uso beat Daniel Bryan & Bray Wyatt in a Steel Cage Match (**1/2)


THE RIGHT:
Daniel Bryan & Bray Wyatt vs. Jimmy & Jey Uso - Two great efforts, where the first one set up the second one. The show ending angle aside, this was a great night for the Usos. The WWE needs to put them over The Brotherhood in a face-face tag title match and let them go over The Real Americans at WrestleMania.

John Cena vs. Damien Sandow - Damien Sandow looked great in this match, far better than he looked when he unsuccessfully cashed in his Money In The Bank briefcase. The announcers did their best work of the night here, really putting Sandow over. Winning by losing doesn't always work in the WWE, but it worked here. I'd have given it another half-star if John Cena knew how to kick out after two instead of right at two.

CM Punk & The New Age Outlaws vs. The Shield - I know the world seems to expect Batista to win the Rumble and Punk to face Triple H at 'Mania, but I think the world is wrong. This match screams part one of Punk winning the Rumble and being put through hell by The Authority until he finally gets his shot at WrestleMania. The match itself was enjoyable, and Roman Reigns gets yet another pin on Punk. Say, if Punk wins the title at 'Mania, who would be a good first feud for him? Roman Reigns.

Kofi Kingston pins Randy Orton - Look, the match itself was the pretzels. But the finish? That was unexpected and came out of nowhere. It's like the #1 seed losing in the early rounds of the NCAA Tournament. It's real, but it takes a moment or two to really sink in.

The Rhodes Brotherhood vs. Rybaxel - Ryback, despite annoying the hell out of me, did a good job here. He didn't hurt anyone! Axel played his role well, too. Hell, they all did! Glad to see Cody get a decisive pinfall with his finisher. I'm hoping for a Brotherhood-Usos match down the line.

The Crowd At The End - I'll talk about the timing of Raw's finish in a different section, but the crowd was on fire for it. They actually died out during the last hour, but that finish brought them back to life. Daniel Bryan is now more O-V-E-R than E-V-E-R.

Corporate Kane and the General Manager - Kane and Brad Maddox has some great interactions. Kane is actually great in his role, and Maddox has been money for a while.

Paul Heyman Backstage - No one drives a point home quite like Paul Heyman. I'd pay good money to have him say "Gr-eg De-Marco" in the manner that he says "BR-OCK! LES-NAR!" over and over again.

Lillian Garcia - Lillian was smokin' hot. That is all.

Ultimate Warrior, WWE Hall of Famer - Great call for the Hall of Fame. I hope Hulk Hogan inducts him!


puRgatoRy:
Rey Mysterio vs. Alberto Del Rio: It was fine. Nothing special—just fine.

AJ Lee & Tamina Snuka vs. The Funkadactyls - Fine for what it was. But what it was wasn't much. Naomi (and Cameron) is really developing as an in-ring performer.


THE WRONG:
Batista Is Returning Next Week - Have y'all heard? Batista's coming back! No? Well then I'm fucking shocked, they reminded us every two seconds.

WWE Network drops on February 24 - Have y'all heard? The Network is coming! No? Well then I'm fucking shocked, they reminded us every two seconds.

Daniel Bryan turns on Bray Wyatt - Don't get me wrong, the moment was amazing. The crowd was perfect. But it was too soon. It needed more build before happening.


THE RIDICULOUS:
Randy Orton attacks John Cena's Dad - Seriously, what was the point? Did Cena-Orton really need this to make it important? Aren't the two titles that Orton is carrying around important enough?

Big Show knocks out Zeb Colter - Pointless. #BAStar



The 411:


This was a story telling Raw, but many of the stories are leading to WrestleMania season. The Royal Rumble and Elimination Chamber are so easy to build, so it makes sense for the WWE to plant some long-term seeds here. As I already said, I think it was too soon for Daniel Bryan to break away from The Wyatt Family, but if the WWE doesn't plan to run Bryan-Wyatt at 'Mania, then this makes sense. We'll see. I didn't care for Randy Orton attacking John Cena, Sr. I actually liked his dishonoring of Momma and Pappa Miz better. This was the type of Raw that makes me excited for the future.

Very good edition of Raw. Very good.

Show Rating: 8.0

As a reminder, I will be going by the 411 scale…

0 - 0.9: Torture
1 - 1.9: Extremely Horrendous
2 - 2.9: Very Bad
3 - 3.9: Bad
4 - 4.9: Poor
5 - 5.9: Not So Good
6 - 6.9: Average
7 - 7.9: Good
8 - 8.9:Very Good
9 - 9.9: Amazing
10: Virtually Perfect


By: Nick Sellers


Raw 1.13.14:
THE RIGHT:
The Usos vs. Bray Wyatt and Daniel Bryan, twice, and Bryan defies Bray: This week the show belonged to four people: Daniel Bryan, The Usos and Bray Wyatt. It was the biggest night in the career of the Uso twins so far, who both opened and closed the show and were given some promo time for good measure. I thought they put on two decent showings and really stepped it up a gear, so good for them. We mustn't forget too that Bray was the perfect villain to make everything tick; Like the Usos, he too put in two decent showings in the ring in addition to cutting another excellent backstage promo to hype up the proceedings further. This was probably the biggest night of HIS career to date too, and more power to him, because I hope he becomes a mainstay at the top table of WWE heeldom. And then we get to Daniel Bryan. We know Bryan's a star already and he's no stranger to wrestling a couple of times in a show, but that end scene, with him and the entire crowd yessing at the top of their lungs, was just absolutely glorious. From the way he controlled the Yessing in the build-up to the Flying Knee, the way he timed the shoving of Bray and removing his jumpsuit, he just had the entire audience in his palm and there should be absolutely no doubt whatsoever about his star quality. The experiment with him joining the Wyatt family was an interesting one and I'm not totally sure why it's already finished; was this the plan all along or have they changed their minds? Who knows. The crowd was a little tired out at the start of the main event - a combination of the 3-hour duration and the fact they'd already been on beforehand not helping - but that doesn't detract from the good work all of these folks put in tonight. Take a bow, the lot of you.

John Cena Def. Damien Sandow: Tip of the cap to both Cena and Sandow for an absolute belter of a match. Sandow proved he could hang with the WWE's top boy; a promising sign for the future if he plays his cards right. A lot has been made of his 'downward spiral' of late, but outings like this should help put the wheels back in motion for him. And as much as I miss the robe and other aspects of his character they don't exploit much now, I think stripping some of his aristocracy back might benefit him in the long run. As fantastic as the character has been since it's arrival, there's always a slight danger with a gimmick of that nature that it can turn into something of a caricature eventually. By stripping back some of the elements slightly and putting extra focus on some of his intensity - a key but often-understated part of his ring-style - it gives him a better shot at longevity. As for Cena, he's always been criticized for his move-set, but it seems like over time he's made a conscious effort to broaden it somewhat, and adding more elements to his game-plan like the Tornado DDT and some of cool neckbreaker-variations he puts together really add to the matches. This match, stretched out ever so slightly, would make a fantastic PPV headliner too. I hope we get to see them lock horns again going forward.

Big Show Def. Jack Swagger and knocks out Zeb Coulter: Tempted to put this in puRgatoRy, but I can't argue with any of their logic except for maybe making Jack Swagger look very weak. Big Show's going into a big PPV match with Brock Lesnar, thus he needs to look strong going into it. Having him go over a popular heel act like this in dominating fashion is just what the doctor ordered. And losing in this manner doesn't do as much harm for Swagger as you'd think; Right now, his character is all about the tag team with Cesaro. If they'd been buried in a handicap match, or with by Show and a partner in a 2-on-2 scenario, then I may have a gripe. But the Real Americans gimmick as a collective has still got legs, and whenever a split occurs he can always build momentum again in the singles ranks. Also, Show hitting Zeb Coulter - one of the more memorable midcard characters in the past year - was actually a pretty cool moment in itself. Not a big headline or anything, but certainly a talking point. The fans loved it, and from a kayfabe viewpoint he's had it coming for a long time. I can't honestly say I'm massively looking forward to Lesnar/Show, but that's merely personal preference. In terms of how they've booked the build-up, I think it's been simple and effective and I can't argue with any of it.

Video packages- WWE Network, Ultimate Warrior's HOF Induction and Batista return: We got a variety of visually appealing packages tonight; From WWE Network walk-throughs to Hall of Fame announcements (long overdue by the way. Great induction) and a couple more Batista vids to whet the appetite for his return next week. All of these were excellent, and WWE's video-production unit doesn't nearly get the credit they deserve. These were of the highest standard and totally did justice to whatever subject matter they were covering. Thought it deserved a mention in the R's this week because all of them took important subjects and really brought home the importance and hype about all of them.

The New Age Outlaws walk out on CM Punk and The Shield win again. : A good match in it's own right, even though the previous 6-man tag on Smackdown was better overall. Logically, Triple H's ex-DX cohorts turning on Punk makes total sense. The Outlaws are experienced enough to be able to switch back to a heel role to put over other talent going forward, so even though they'll still be crowd favorites in the eyes of many, I don't think it's a bad move. For Punk, he played the babyface-in-peril superbly and sold the Outlaws' double-cross with well-displayed confusion and an "...oh shit" type of expression to really sell the abandonment. With the Shield, I believe the longer they stay together as a unit whilst still showcasing their individual personalities, the better chance all three of them have of major singles stardom when the time eventually does come for them to split. Another solid outing from there here, but you'd expect nothing less. Roman Reigns keeps adding new moves to his arsenal and he's putting together a pretty impressive individual collection in that regard. That's another trait that will serve him well going forward.

Paul Heyman interview: First class as ever from Paul E. Not a long interview or anything, but got his points across articulately and yet with a constant arrogance and a sneer throughout. Having him as Lesnar's mouthpiece is essential, and this particular interview/promo added more to what's already been some pretty good build to the Brock/Big Show match at the Rumble. Again, it isn't a match I'm personally getting giddy over, but there's no faulting the build whatsoever.


puRgatoRy:
Non-Title Match: Randy Orton © vs. Kofi Kingston and Mr.Cena gets another trip to hospital: There were good and bad parts to this. On the one hand, Orton losing is actually good for his character; he's already a paranoid crybaby and losing in such humiliating fashion like this in an upset is the perfect foil for him to further display those characteristics and plant a seed of doubt in the fans' minds going into his Rumble title defense. It gives him all the more reason to piss, moan, cry and chuck his toys out of the pram about how unfair everything in his life is. Kofi sold Orton's offense and bounced/bumped around for him really well and it's good to see a popular midcard star like that get a little boost. Mr.Cena's involvement makes the issue between Orton and Cena more personal again, so in that respect I think it was a nice touch. But the reasons this is in puRgtoRy are thus: The bout went on far too long and it really suffered because of how terribly drawn out it was. Then, Orton's little temper tantrum and attack on Cena's Dad were actually pretty tame. I know they have to be reasonably careful, but I thought the intensity didn't look even remotely natural on Orton's part, and instead seemed forced. He's capable of going batshit mental and looking like a totally unhinged psychopath, and we just didn't get that here. But going back to the positives, it does give Orton's character more axes to grind, it makes the match with Cena just that little bit more personal, and Kofi gets a little rub out of it despite the fluke-nature of his win. more good than bad, but still puRgatoRy.

The Rhodes Brothers Def. Ryback & Curtis Axel: I popped this in puRgatoRy because although the match itself was perfectly fine, it didn't offer anything new and was essentially filler. The crowd was getting a little wiped out by this point in the show, which probably didn't help matters either. Still, at least it keeps the Rhodes Brothers looking strong. I'm not Ryback's biggest fan, but he's become gradually more animated in terms of his personality in the ring recently and as such it makes him slightly more entertaining to watch.

Alberto Del Rio Def. Rey Mysterio before cutting a promo on Batista: Bertie is set to be the first guy Batista runs through on the big man's return, so having him go over on one of Dave's oldest chums (and one of Del Rio's own bitter rivals) made sense here as we prepare for that skirmish. As Larry mentioned in Tremendous Tirades, it wasn't the most exciting battle they've ever had but it was still good. Del Rio's promo was also ok, but again, nothing memorable.




THE WRONG:
AJ Lee & Tamina Def. Funkadactyls but Naomi gets some revenge: Cameron is absolutely awful in the ring and can't even run the ropes without making it look horrible. On the other hand I've actually enjoyed watching Naomi in the past and maybe there's a couple of good TV matches in the offing between her and AJ down the road. But here, it was all Tamina and AJ beating on Cameron, who couldn't draw any sympathy from the crowd and, to be brutally honest, looks like she has absolutely no business wrestling. I hate making snarky comments like that and rest assured I've never taken a wrestling bump in my lifetime and never will do, so dispose of such criticism if you wish, but she's one of the worst divas I've ever, ever seen in the ring. Nothing against her dancing and how she comes across on Total Divas or anything, so she absolutely has her uses. Actually, I think she'd even make a really good heel-valet manager down the line if that's something they'd be interested in. But I'd stick to those and steer clear of the actual wrestling if I were her.


THE RIDICULOUS:
Emma's "debut": Can we even call it a debut? No issue with Emma herself by the way, she's brilliant. But did the cameraman even get a good shot of her? And what was the point of her even being in the audience? Strange, that one. She deserves to appear on the main roster with much more fanfare.



The 411:


Belting show this week. Lots of talking points, angles advanced and a memorable moment to close the show. Excellent video packages, good promos, one excellent match and a couple of good ones to open and close the show. If you strip the 3-hour broadcasts of some of the fat, you've got an even better show because of the pacing. As things were, and because it's my first crack at the R's, I'm going to be generous and go for 8. Really enjoyed the majority of it.

Show Rating: 8.0

As a reminder, I will be going by the 411 scale…

0 - 0.9: Torture
1 - 1.9: Extremely Horrendous
2 - 2.9: Very Bad
3 - 3.9: Bad
4 - 4.9: Poor
5 - 5.9: Not So Good
6 - 6.9: Average
7 - 7.9: Good
8 - 8.9:Very Good
9 - 9.9: Amazing
10: Virtually Perfect

The 853rd edition is over…


Great Nitro moment, or GREATEST Nitro moment?


Have you checked out the Csonka Podcasting Network? If you haven't, you should We run anywhere from 15-20 shows a month, discussing pro wrestling, the world of MMA, the NBA, general sports, popular TV series of the past, bad movies, battle rap, interviews, MMA & Wrestling conference calls and more! Around 10 different personalities take part in the various shows, which all have a different feel; so you'll likely find something you like. All of the broadcasts are free, so go ahead and give a show a try and share the link with your friends on the Twitter Machine and other social media outlets! Running since May of 2011, there are currently over 450 shows in the archive for you to listen to.



Your heart is free. Have the courage to follow it…TO CSONKA'S TWITTER!

http://www.twitter.com/411wrestling
http://www.twitter.com/411moviestv
http://www.twitter.com/411music
http://www.twitter.com/411games
http://www.twitter.com/411mma
comments powered by