SPOTLIGHTS
Smart Marks 1.18.14: Light at the End of the Tunnel
Posted by Dino Zee on 01.18.2014

Breaking down when we got the authority to break down...

Wrestling, as we all know, works in cycles. How one decides to display these cycles depends on the individual, of course. Some view wrestling as hitting peaks and valleys. Others view it as a cyclical entity that always returns to what worked before. As the saying goes, out with the old, only the "new" that is brought in to replace it is usually just something that worked before. That doesn't mean that there's nothing original- it's just that as society and times change, the presentation of the same old tricks needs to become modernized as well if it's to have a chance in hell of survival.

A good example of this, in my opinion, is Stone Cold Steve Austin. The wrestling presentation of the conquering hero giving the evil villain his comeuppance is nothing new. However, by the mid 1990s, the idea of the hero being a completely righteous individual who can preach to others what they need to do (like, say, Hulk Hogan) had begun to wear thin with the young adults watching. So wrestling tweaked it, making the heroes act a little more ruthlessly, using buzz terms like "shades of gray" and "antihero" to make sure we realized that while Steve Austin cursed, attacked people that helped him, and constantly preached that you cannot trust anyone, he was still the guy we were supposed to cheer. And while Vince McMahon was simply trying to protect his company and run it in a manner he considered to be best, we were still given more than enough to realize that he is, indeed, the heel.

Wrestling has always shown an ability to actually listen to its fans when they really, really make it clear what it is that they want. This goes along with the aforementioned ability to take what's always worked, and tweak it along the way to find the right fit.

Daniel Bryan as the Best Underdog in the World is yet another example of this constant changing, this constant evolution, and this ability for wrestling to listen to its fans when they really, really want something.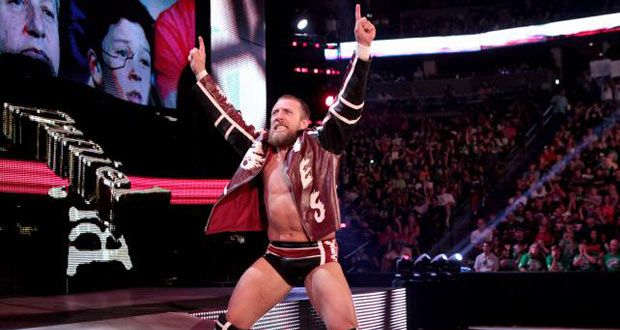 Since arriving as one of the inaugural members of NXT, Daniel Bryan (formerly Bryan Danielson if you've been under a rock) has consistently managed to make every second of TV count. Initially benefiting from a built-in fanbase that had followed his indy career, Bryan was able to avoid being just another new face by putting on amazing matches against anyone in the ring with him, while also displaying a quirky personality. Getting fired after the Great Nexus Arrival in the Summer of 2010 for displaying tactics too violent only seemed to increase the interest in this new wrestler, and his ovation when he returned at SummerSlam 2010 was further proof.

He was then positioned with the perfect opponent- the Miz- who fans hate nearly automatically, which made cheering for Bryan quite the easy thing. He won the US Title from Miz, and had a nice feud with Sheamus, before things somewhat quieted down for a spell. He then won Money in the Bank, cashing in on the Big Show after he had defeated Mark Henry.





You can already hear the cheers were getting louder, and soon Bryan would begin his "YES!" chant, which only earned him more fans. However, WWE wasn't satisfied, and clearly they know better than we do. So Bryan was turned into a chickenshit heel who was somewhat abusive to his girlfriend, AJ. He then went on to lose the World Title to Sheamus in 18 seconds at WrestleMania 28, which caused quite the angry reaction from the fans, who seemed determined to show Vince and Company that THIS was the guy we wanted, not Sheamus, not Randy Orton, and not Alberto Del Rio. Vince rewarded that by giving us a nice feud with CM Punk for the WWE Title during the late spring of 2012, before he was put into a team with Kane, Team Hell No. This seemed like it was purgatory for Bryan- keeping him in a high profile spot and holding a belt, without having him actually be the most important guy on the show. We weren't fooled.




While Those In Charge did all they could to get us to forget Daniel Bryan, it just didn't work. And really, that's due to Bryan himself. While teaming with Kane, he made sure to make their matches great, and stepped it up even more when it became time to team with Ryback to take on The Shield. Bryan began showing a real killer instinct in the ring, one that hadn't been displayed nearly enough in a WWE ring. Everything he did looked crisp, and looked like it hurt. You could hear the cheers continuing to build, as women and kids had joined the indy fans in cheering on the underdog.

Unlike a Rey Misterio Underdog, however, Bryan didn't just rely on getting his ass kicked an entire match and then hitting a few flippy moves before setting up a 619. Instead, Bryan overcame the odds with his smarts, his skills, and his intensity. It was never that Bryan's just unbeatable- it's that he's too good to lose to a subpar opponent. This is a difference in underdog presentation that has, in my opinion, LONG been needed. It keeps Bryan as the underdog (whereas no one thinks Rey is actually going to lose), but also allows him to win in ways that doesn't make the favorite look stupid. Everyone wins!

When Team Hell No lost the tag titles to The Shield, it was assumed that the team would be split, and Bryan would be used as a sacrificial lamb for the new Kane push. Instead, WWE showed that it does listen to its fans, as Bryan was instead inserted into a "Weak Link" feud with both Kane and Randy Orton. He wasn't enemies with either, but he took offense to both acting like he needed their help to get wins. This additional bit really put him over the top with the audience, and his resulting matches (especially with Orton during the late spring/early summer of 2013) helped cement his status as a little badass with a huge chip on his shoulder. The question was, what next?

And then John Cena called Bryan out for SummerSlam, and we all knew where it was headed. Bryan won the title in a superb match, only to immediately lose it to a Money in the Bank Cash In by Orton, aided by Triple H. It was time to fully immerse Bryan into the main event.

Bryan was given three shots at Orton at the Night of Champions, Battleground, and Hell in a Cell pay per views. He defeated Orton for the title at Night of Champions only to have it overturned by Triple H. He then had to sit and watch as Big Show interfered at Battleground, causing a non-finish to the match. At Hell in a Cell, special referee Shawn Michaels superkicked him, allowing Orton to get the pin. Thinking that it was just a matter of time, we were all proven wrong as Bryan was instead inserted into a feud with the Wyatt family.




It seemed like a nice way to waste some time while John Cena and Randy Orton feuded for the WWE World Heavyweight Title. Most of us assumed that Bryan would simply defeat the Wyatt's and move on to wanting to reclaim the championship that was taken from unfairly on two separate occasions.

But then, two weeks ago, Bryan completely betrayed his character and gave up, joining the Wyatts. It appeared that we had been coaxed into believing that our guy mattered, when in reality, he was never going to. You guys love him so much?! Fine! Now he's a bad guy! the writers seemed to taunt us. It didn't matter what the fans wanted, it didn't matter who gets the absolute loudest reactions. What mattered was that they didn't want Daniel Bryan to be the focus, so they put him into a subservient rule, right?





Monday Night, WWE proved that it DOES, when it really has no other choice, listen to its fans. Bryan's heel turn was aborted, and the place went absolutely crazy. I've heard that it was the reactions at a house show the night prior where a Bryan vs. Wyatt match was teased where Vince finally threw in the towel, realizing that the people had chosen their hero.

I personally, sat in awe as Monday's final segment came to a head. Smiling wide, jaw dropped, I was your prototypical wrestling dork, and I loved it. The audience going crazy, the look in Bryan's eye, the interaction with him and Wyatt... it was amazing. I had been down these last two weeks because it appeared that WWE may have actually been trying to make us forget about the guy we've rallied around for two solid years. That they wanted us to go back to liking the muscleheads instead of this indy jerk. As Raw ended, it hit me that they had given up on that.

Daniel Bryan's WWE run has been intriguing from the get go. I didn't see him making it, let alone becoming the most popular guy on the roster (judging by crowd reaction). Those who think that it was the chant that got over and not the man, I humbly ask that you rethink your position. Those who have mocked me for picking Bryan to win the Rumble, I humbly ask that you rethink your position (until, of course, I'm proven wrong at the Rumble). Those who have gotten Daniel Bryan to a place where he's so over that even management couldn't ignore it anymore? Well done. We've incited change again. Even this old cynic believes in the power of the fans. Wrestling is cyclical. Peaks and valleys. Tweaks and changes. The one constant, however, is always going to be crowd reaction. Monday Night, as Bryan led a slow build "YES!" chant, it hit me that wrestling has its big star again. He may not crossover to pop culture, but really, who cares? We've got our hero. All that's left is eradicating the villains.

Enjoy your WWE, your TNA, your Lucha, your Puro, and your Indies, and have a great weekend.







It's All Wrestling. It's All Stupid. We All Love It
comments powered by