SPOTLIGHTS
The 8-Ball 1.20.14: Top 8 Guys Who Need a Big Royal Rumble Performance
Posted by Mike Hammerlock on 01.20.2014

From CM Punk and Bray Wyatt to Damien Sandow, Daniel Bryan and more, 411's Mike Hammerlock counts down the top 8 WWE names who need a stand out performance at the Royal Rumble!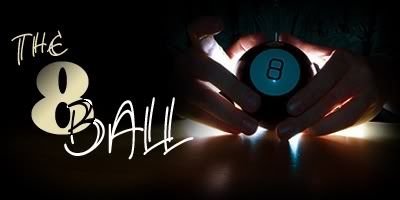 The Royal Rumble ranks as my favorite annual big match in the WWE. Money in the Bank has become a strong second place, but the anticipation and mayhem of the Rumble hooks me every year. It also has become the WWE's way of laying out where it's headed during the next year. A big Rumble performance usually translates into a big push. It's a chance for guys from the mid-card to stand out in a main event, and for main eventers to set up their next six months of battles. Best of all, unlike last year when anyone paying a small bit of attention knew who was going to win the Rumble, there's a host of guys who could take it this year. From a storyline perspective, the 2014 Royal Rumble is up for grabs.

Yet this column isn't about who should win the Rumble. 96.67% of the guys who get entered into the Rumble won't win it. This is about who needs to steal a chunk of spotlight in the Rumble. A good run in the Rumble match can set a guy up for Wrestlemania and beyond. This also isn't about who will get the biggest pops during the Rumble. I think we all know Batista is going to hit the ring like a clap of thunder. However, if Batista suffered a shock elimination after 60 seconds, he'd still be on course for mega matches. The 8-Ball is trying to identify the folks who most need bust out performances on Sunday.

To quote the great thinker Meatwad, "MC Pee Pants don't just want candy now, that's childish, he needs it. And when you need something that's a responsibility." For some WWE wrestlers it's go time. The need to make a statement that just maybe they can be the head at the top of the WWE totem pole at some point this year. For others it's half-past go time. If they don't step up now, they may not get a chance later. Only one guy can win, and it's entirely possible that it won't be a single name on this list, but these eight most need to have some sort of impact with the fans in order to take the next step on the road to big matches in 2014.




8. Daniel Bryan



The case for having the good people of Pittsburgh, PA ending the event with a massive "Yes!" chant in celebration of a D-Bry victory is fairly obvious. It would be the feel-goodest story they could tell. Beyond that, it would set up the payoff of an almost three-year story arc, with Bryan finally headlining Wrestlemania after promising a Wrestlemania cash-in for his 2011 MITB win. Yet the reason Bryan's up at #8 on this list is he can survive a ho-hum Rumble more than others. The reality is he's going to be fine. During the past year, he's been the leading man in the WWE soap opera. He's not going away. The reason Bryan made this list is because setting the Rumble on fire positions him to set Wrestlemania on fire. It's on his checklist of things to do.




7. CM Punk



There's no question of "if" Punk will get back into the WWE title picture in 2014, it's a question of "when." Punk and Randy Orton have an unresolved history and we've been getting a breadcrumb trail of evidence that the Authority is quietly trying to undermine Punk. A Rumble win, setting up a match between megaheel champ Orton and the man who held the WWE title for a modern era record of 434 consecutive days would be pretty epic. Or maybe Punk wins the Rumble, Roman Reigns takes the title at Elimination Chamber and we get Punk-Reigns-Orton at Wrestlemania. Then again, maybe the Authority derails both Punk and Bryan in the Rumble match, setting up Punk and Bryan vs. HHH and HBK at Wrestlemania. Fight the power. Any way you cut it, Punk needs to have a big Rumble moment. He's always been a tough competitor at the Rumble, but he's generally gone before we get down to the final selection. Plus, because he was champ for so long it's been three years since he was in the Rumble. If somebody were to make a list of top x wrestlers in WWE history not to win the Rumble, Punk would rank near the top. This year we need to believe at various points in this match that it's Punk's year.




6. Sheamus



I was perhaps a little ungenerous to the big Irishman in a recent 8-Ball column. I made the case that Sheamus doesn't have a history littered with great matches. I stand by that. Still, I recognize that Sheamus has had plenty of good and very good matches. He has a high floor if not the highest ceiling. So Sheamus may not excel in the ring, but he doesn't suck. Smashmouth has its place and he does it well. He's earned the right to be a main event player and the Rumble has become his signature event with a win and a final three the past two years. I have no idea if he's ready to return to action, but I'm making him my surprise return pick for this year's Rumble. He's one of the big x factors in terms of sorting out the matches for Wrestlemania. For him to get a high profile match there, he needs to hit the ring in Rumble to an enormous pop and send bodies flying everywhere. In fact, this year's Rumble would feel a bit diminished without him. You should have to get by Sheamus to win that thing. I hope he's ready to make his grand reappearance this Sunday.




5. Ryback



Man, it's a long way down from the artificial heights Ryback occupied a year ago to where he is today. The fall always was coming because they weren't going to book him as invincible forever and he's really not all that talented at putting on a competitive match. He's either awesome or awkward. Yet a year ago he made the final two of the Rumble match after eliminating five guys (including former Rumble winners Orton and Sheamus). He's headlined multiple pay-per-views over the past 18 months. He's still a large cut of meat. I doubt the WWE wants him completely buried. The Rumble is the perfect vehicle to re-establish Ryback as a scary strong big fella. Maybe he lines himself up for a feud with Batista. Maybe those Goldberg rumors are true and they want to put on a time warp match: old Goldberg vs. young Goldberg. First step to any of that is Ryback buzzsawing through a host of other guys at the Rumble. Who's gonna do the feats of strength? Technically Festivus is not over until someone does.




4. Antonio Cesaro



If he's ever going to get a push to the top echelon, then it's got to happen soon. In a perfect world, Cesaro has a breakout performance at the Rumble followed by a Wrestlemania match with Big Show. Then all those new WWE Network subscribers get treated to the YouTube moment of the century when Cesaro swings Show. It's begging to be done. I thought we might get it at TLC. No luck. Anyway, I suspect the WWE might not be sure what to do with Cesaro. The Real Americans is a temporary gig for him. Sometime during this year Cesaro will be diving back into the singles pool. I'm sure WWE Creative wants to come up with a plan for him, but it shouldn't overthink his situation. He's basically like Chris Benoit, all he needs is the ring. Put the man in matches and he'll take care of the rest. Antonio Cesaro can work the simplest, best gimmick there is: the last man anyone wants to fight. The Rumble is a perfect place to start handing out bad days to other people.




3. Bray Wyatt



So far Wyatt has been a spectacular tease. His promos are pure gold. That boy's so crazy he almost makes sense. His fighting style also matches his character. He's unpredictable, frenetic and stiff. Yet he hasn't really laid it all out in the ring. We haven't seen Bray Wyatt's coming out party. The Royal Rumble is his golden opportunity to place himself among the elite in the WWE. If Wyatt wants to be leading the next wave along with the Shield guys and Big E then it's time for him to start having big matches. There's the Elimination Chamber, Wrestlemania and Money in the Bank and if Wyatt wants to be in those then it needs start with a strong Rumble. One thing that could screw up that whole scenario (not to mention this list) is if they book a Bray vs. Bryan match for the Rumble, taking both of them out of the 30-man melee. They should hash out that feud on Raw and maybe give it a dust off at Elimination Chamber. Bray Wyatt needs to emerge as a threat to win the Rumble, which in turn positions him as a WWE title threat.




2. Damien Sandow



Apparently he can put on a barnburner against John Cena at will. If last week's match wasn't a set up for Sandow to turn heads at the Rumble, then it's nearly impossible to decipher what they might have been thinking. They sold Sandow having a fierce will to win on top of being able to inflict serious damage. Of course, we've been confused before about Sandow starting what seemed to be a push and then have it go nowhere. Recently he's been booked as Bad Santa and put into a feud with Khali (where Sandow unfortunately didn't get to dominate). So we have to allow that Sandow will be treated as an afterthought here. Yet I keep coming back to his two matches against Cena and his MITB win. He sure seems like a wrestler with a lot of untapped potential. Sandow isn't going to win the Rumble, but given 20+ minutes and some high spots he could get moving along the path to being one of the top heels in company. The reason why I've got him at #2 is Sandow truly needs some Rumble spotlight, otherwise he'll keep drifting aimlessly in the mid-card. Hopefully last Monday's match marks the start of bigger and better things for him in 2014.





1. Kofi Kingston



Sandow wasn't the only guy who had a big match last Monday. Kofi Kingston, who has been yo-yoed like few others in WWE history, persevered his way to a shock win over Randy Orton. Then he followed it up with a solid victory over Curtis Axel on Main Event. I'm sure that will lead to Orton getting a rematch win against Kofi tonight, but Kofi certainly seems to be returning to a more prominent role just as we creep up on the Rumble. That likely isn't a coincidence. Kofi's acrobatics have become a staple in the Rumble match. You know they've planned some sort of mark out moment for him this year. Yet Kofi requires more than that to shake himself free of the B-minus role into which he's settled. He needs to chew up a ton of clock or do multiple spots to establish himself as the hardest man in the business to eliminate or get himself into the elite selection at the end of the match. Really, he needs all three. To date he's been a fair collector of secondary and tag titles. His career has been very Tito Santana-ish and missing the sort of breakthrough that catapulted Edge to the top of the marquee. Thing is, the WWE could stand a high flyer working closer to the top of the card. With Rey Mysterio getting near the end and Sin Cara still with an empty resume, Kofi ranks as the WWE's high flyer most likely to succeed. We've been conditioned to believe Kofi's stuck where he is and that's why this Rumble is so important for him. It's a chance to reprogram the fanbase, to put Kofi's star into a higher orbit.

I take requests.. The purpose of this column is to look forward. What could be? What should be? What is and what should never be? What would make more sense? If there's someone or something you think should be given the 8-Ball treatment, mention it in the comments section. I might pick it up for future weeks.
comments powered by