SPOTLIGHTS
The Wrestling News Experience: 01.20.14
Posted by Stephen Randle on 01.20.2014

A preview for Batista's return tonight on Raw, plus news and thoughts on Vince McMahon having a change of heart about Daniel Bryan, the Bellas pushing for Divas Tag Team Titles and more!

Monday, January 20th, 2014

From 411Mania's Canadian offices in Waterloo, Ontario, Canada, this is The Wrestling News Experience, with Stephen Randle!



Better Writing Through Sleep Deprivation

Good morning, everyone, and welcome to the Experience. I am Stephen Randle, and if I were any more exhausted, I'd be declared legally dead. Not that that wouldn't be useful for certain plots I have in mind, but being able to stay awake would be nice, too. People tell me I'll be getting absolutely no sleep once I have a child, and to them I say, "How would I be able to tell?"

Moving on.




Tonight, after an absence of several years where he pretended he might be an MMA fighter and somehow landed a role in one of the summer's biggest movies, Batista returns to WWE. With a spot in the Rumble already claimed, one would presume tonight will be some sort of verbal preamble where Batista lays claim to his right to win the match and move on to WrestleMania XXX. Maybe someone will interrupt and get destroyed, I don't know, I don't write the show. I just predict what's going to happen before it does.

And there's more good news, as Daniel Bryan took a golden opportunity for revenge and broke ties with the Wyatt Family, reasserting himself as what might be considered a new people's champion…or potential champion of the people. The bad news is, Bryan suffered a concussion during the last moments of Raw and his status is completely up in the air. I think it's fair to say that we all hope it's not a long-term issue, in the hopes that the best part of WWE can be back on his feet quickly.

Meanwhile, CM Punk continues to find obstacles at every turn, as the combination of The Shield, The New Age Outlaws, and the Director of Operations Kane have backed the Best in the World into a corner, allegedly at the direction of Triple H, who appears to have some sort of problem with the guy who does nothing but speak his mind about things that bother him in WWE. I can't imagine how Punk got over so much with the Internet Wrestling Community.

And Brock Lesnar will be at Raw tonight to personally address the man he'll face at the Royal Rumble, The Big Show, just one week before he turns the World's Largest Athlete into a fine paste and moves on to whatever his real challenge will be.

Plus, Randy Orton continues to go out of his tiny little mind, and the announce team will try to teach people how to download the WWE App while vainly trying to understand it themselves, tonight on Raw!




- Turns out that the combination of college sports teams co-opting the "Yes!" chants and the reaction to Bryan's actions against Bray Wyatt have really gotten Big Daddy Vince on his side, as he now has visions of getting an entire Superdome of people to do the "Yes!" chant at WrestleMania. Let's see…Mania 28 was…yep, Vince is definitely adapting to change faster in his old age, he's only two years behind the rest of us at this point.

- Ryback's odd Twitter posts are apparently a dictum from on high as the WWE continues to seek a way to connect with fans through social media, as long as they aren't doing it on their own volition or making fun of the writing team, or are somebody who they didn't plan on getting over in the first place. On the bright side, Big E Langston is also on social media and everything he does there is made of win. Here, let me show you.



- Hey, why doesn't Big E have a t-shirt yet, anyway?

- Apparently the Bellas have been pushing for there to be Divas Tag Team titles, because a division that doesn't have enough credible challengers for their top singles title totally needs another set of titles that necessitates having enough competent women wrestlers to put four of them into a match. Plus, as we've all seen from history, the longer a women's title exists, the more chance that a man will end up holding it somehow. Do we really want to see that lame comedy cliché again

- CM Punk and The Miz will be appearing on the February 12th episode of @Midnight, which would make it a must-watch episode, if they all weren't must-watch already. Seriously, why aren't you watching this show? It's incredible.



HOT: Daniel Bryan

Sometimes a picture is worth a thousand words. Or, in this case, an animated .gif.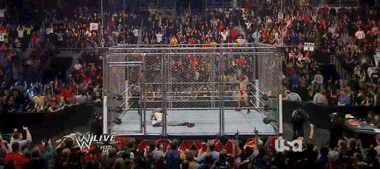 NOT: Kofi Kingston

You know, most times when you beat the World champion, it's because you're getting pushed. Not so for Kofi, About Whom Nobody Cares, because apparently he was just a case of right place, right time, and won't be benefiting from his clean win over Orton last Monday. Also, when you think about it, his win directly resulted in the hospitalization of John Cena's father. That makes him an accessory.



HOT: New Age Outlaws

I wasn't really serious about them coming back full time, but it appears they're going to be more than a one-time return, and they even went over the tag champs on Friday. Of course, they're basically the first wave of cannon fodder between CM Punk and Triple H, but maybe if they ask nicely, Kane will take that bullet first.



NOT: Damien Sandow

Another great match with John Cena, but like Kofi, they need to take this and turn it into positive momentum for Sandow. Lots of people come close to beating Cena before falling, but it's the ones who get booked strongly after losing who actually end up meaning anything. Dropping him back into a never-ending feud with Khali is not the right answer, by the way.



HOT: The Usos

Heyy, the twins just got to main event Raw…and won the match! Plus, they won the opening bout on the card too, albeit by DQ. And one of them got married to Naomi on the weekend! Hopefully she can tell them apart. Anyway, everything's coming up Uso!



NOT: Zeb Colter

Things simply aren't going Zeb's way lately. His team is losing, and he keeps getting his ass kicked. Plus, according to his Twitter account, he briefly lost the power of coherent speech at some point. Did you ever hear about how Looney Tunes introduced Yosemite Sam as Bugs' new nemesis because people started feeling sorry for Elmer Fudd? Who do they introduce when people start feeling sorry for Yosemite Sam?



HOT: Paul Heyman

WWE must thank their lucky stars that they have Heyman around, so they can build Brock feuds without having to burn appearance dates, and arguably with better promos. On the other hand, historically people don't really enjoy having Heyman around backstage. Although they are going to make a career DVD for him, apparently, and I hear a portions of the proceeds might go towards paying back his old ECW debts.



NOT: TNA X Division

What the hell are they doing, yo-yoing the title between Sabin and Aries on a bi-weekly basis? It's getting so that a humble Internet reporter with only a passing interest in the dying promotion that is TNA can't keep track anymore.



HOT: Kane

There you go, buddy! We knew you still had it in you! And thanks for putting your old tag partner into a locked steel cage with his current worst enemy, too! Although somehow I don't think your superiors are going to see it that way.



NOT: Ryback

Yeah, let's tell a guy we think might be actually unbalanced to go wild on Twitter. That can't end poorly. Also, don't they have a bunch of guys who are actually good at using Twitter, or are they still punishing all of them for doing so?




Inactive List as of 01.13.14

WWE

- Christian, out indefinitely as of September 2nd (concussion)
- Dolph Ziggler, out indefinitely as of January 6th (concussion)
- Evan Bourne, out indefinitely as of March 19th, 2012 (foot)
- Mark Henry, out indefinitely as of January 6th (shoulder)
- Sheamus, out 4-6 months as of August 5th (torn labrum)

TNA

No reported injuries

Transactions

- Daniel Bryan, WWE, day-to-day as of January 13th (concussion)

- Davey Richards and Eddie Edwards, TNA, made TNA debut on January 16th Impact

- Emma, NXT, made main roster appearance on January 13th Raw

- Jay Bradley, TNA, released from his contract

- Wes Brisco, TNA, released from his contract



WWE World Heavyweight Champion: Randy Orton
- 36 day reign (+49 as WWE Champion), defeated John Cena in a TLC Match on December 15th (TLC PPV) to unify the WWE and World Heavyweight Championships
- Next title defense: vs John Cena, Royal Rumble PPV



WWE Intercontinental Champion: Big E Langston
- 63 day reign, defeated Curtis Axel on November 18th (Raw)



WWE United States Champion: Dean Ambrose
- 239 day reign, defeated Kofi Kingston on May 19th (Extreme Rules PPV)



WWE Tag Team Champions: Cody Rhodes and Goldust
- 98 day reign, defeated The Shield on October 14th (Raw)



WWE Divas' Champion: AJ Lee
- 218 day reign, defeated Kaitlyn on June 16th (Payback PPV)



WWE NXT Champion: Bo Dallas
- 222 day reign, defeated Big E Langston on June 5th (NXT)



WWE NXT Tag Team Champions: The Ascension
- 103 day reign, defeated Corey Graves and Adrian Neville on October 2nd NXT



WWE NXT Women's Champion: Paige
- 180 day reign, defeated Emma on July 24th NXT to become inaugural Champion

NOTE: NXT Title reigns only count what has aired on TV, not when changes occur at tapings.




TNA Heavyweight Champion: Magnus
- 32 day reign, defeated Jeff Hardy in a Dixieland Match on December 19th (Impact) to win the vacant title
- Next title defense: vs Magnus, Title vs Career Match, January 23rd Impact



TNA World Tag Team Champions: The BroMans
- 92 day reign, defeated James Storm and Gunner on October 20th (Bound For Glory PPV)



TNA X-Division Champion: Chris Sabin
- 18 day reign, defeated Austin Aries on January 2nd (Impact)
- Next title defense: vs Austin Aries, January 23rd Impact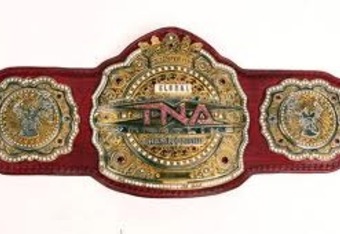 TNA Television Champion: Abyss
- 232 day reign, defeated Devon on June 2nd (Slammiversary PPV)



**NEW** TNA Knockouts Champion: Madison Rayne
- 4 day reign, defeated Gail Kim on January 16th Impact




Wojcik has TNA Impact Rankings.

Daniels has The Ten Count.

Dino has Smart Marks.





On the latest After Dark, I talk about the hope that still exists with Daniel Bryan's return to the light, plus I try to fill this year's Hall of Fame class, and continue to book WrestleMania XXX so they don't have to!







And on this week's Co-op Multiplayer, we talk about Robert's adventures with his new 3DS, reveal the inner workings of our Game of the Year rankings, and talk a lot about the dire situation that is the Wii U!






411 will have live coverage of Raw tonight starting at 8 pm EST.

From our promotional department, I've been informed that if you really do like 411Mania and all it provides, or even just me (and really, who doesn't like me), don't forget to bookmark the site in your browser or make 411 your homepage, and tell all your friends about how awesome 411 is.

And don't forget, you can follow all of the everyday goings on in 411 on Twitter.

Stephen's Twitter
http://www.twitter.com/411mania
http://www.twitter.com/411wrestling
http://www.twitter.com/411moviestv
http://www.twitter.com/411music
http://www.twitter.com/411games
http://www.twitter.com/411mma

That's our show, I will be back next week. Also, don't forget 4PC in the Games Zone on Wednesday, and the TWNE After Dark podcast on Wednesday, airing live at around 11 pm EST on Spreaker.com, posted on 411 shortly thereafter. Plus, don't forget about Co-op Multiplayer, the official 411 Games Zone podcast, on Saturdays at midnight EST.

Here it is, your Moment of Buddy.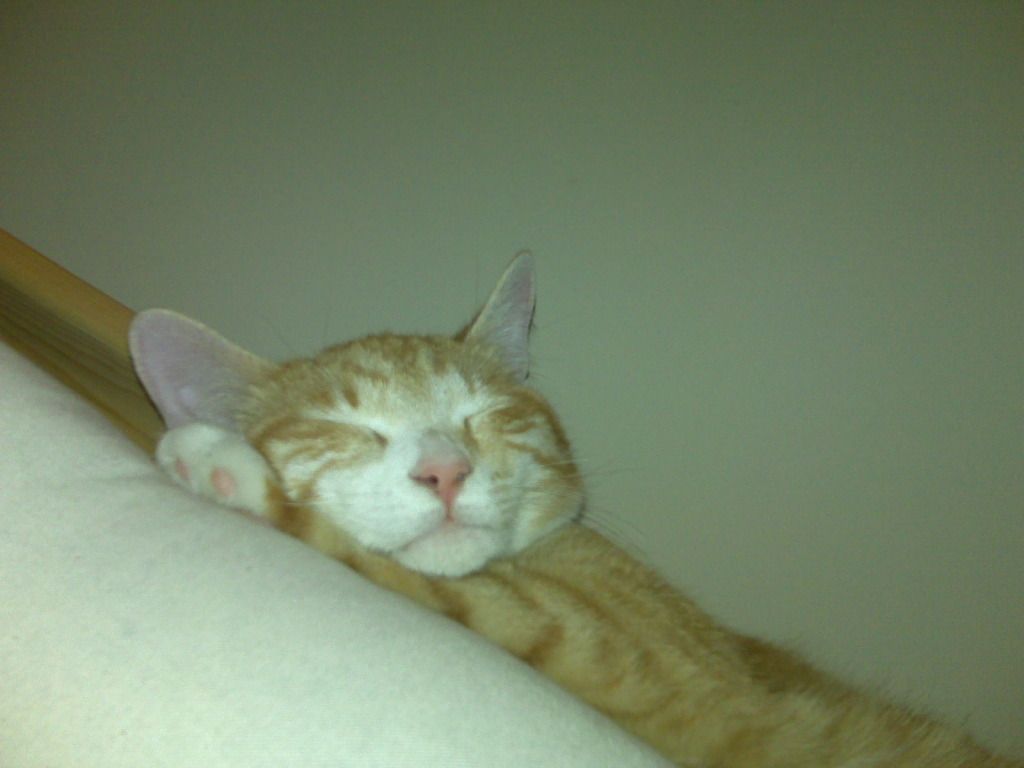 Don't Worry.
I'll Sleep Enough For Both Of Us.




Have a good one, and always be a fan.

comments powered by