SPOTLIGHTS
The Wrestling News Experience: 01.27.14
Posted by Stephen Randle on 01.27.2014

Results and thoughts from the Royal Rumble, a preview for tonight's Raw, the latest on Hulk Hogan and Sting's WWE statuses and more!

Monday, January 27th, 2014

From 411Mania's Canadian offices in Waterloo, Ontario, Canada, this is The Wrestling News Experience, with Stephen Randle!



Winner, 2014 Grammy For Least Amount Of Caring About The Grammies

Good morning, everyone, and welcome to the Experience. I am Stephen Randle, and my computer overheated so badly on the weekend that a replacement became immediately necessary. Thus, not only must I deal with the lumbering behemoth of bad ideas known as Windows 8 for the first time, but I also have to get used to another new keyboard. Hey, how come desktop computers can all work with the same standard keyboard, but every laptop has a different arrangement? Plus, I haven't had time to tweak all the options on my usual programs, so, for example, I haven't managed to turn off all the automatic functions in my word processor. It's not a huge deal, but thanks to some weird anticipatory auto-complete that apparently tries to guess what word I'm typing and finish it for me, sometimes if I'm not careful I'll end up finishing sentences with the wrong cantaloupe.

Moving on.




Oh, that's right, it's time for my favourite PPV of the year. Hooray!

Remember, if Bryan doesn't win, we complain bitterly without having any real effect.

Someone pointed out today that the WrestleMania XXX symbol looks like the logo for Saint's Row, and now it's all I can see.

Also, apparently the New Age Outlaws are your new WWE Tag Team Champions of the Worrrrrrld. I blame Goldust for coming back and wrestling better than he ever has in his long career. Now they think that anyone can do it!

"Fun" fact: WWE.com's Superstar page for Billy Gunn has "Rockabilly" listed as his alias.

Sign in the crowd: Justin Bieber's mugshot accompanied by "At Least I'm Not Orton". Also, no take-backs, America. You wanted him, you keep him.

Daniel Bryan vs Bray Wyatt

Apparently Bryan forgot that just because Harper and Rowan are in the Rumble match doesn't mean they can't also be at ringside for this match. To be fair, I hear he's a time traveller, so maybe all matches occur at the same time for him.

According to Cole, Bryan's concussion has been downgraded to "rumours of a concussion". Man, I want WWE medical staff to handle all my injuries. I'll be invincible!

I could be wrong, but Bryan doesn't have a leg-based finisher that I know of, so why is he working the leg?

Wyatt bites to escape a submission! See, Mick, it wasn't a stupid question.

If they show any more replays, they may actually manage to succeed at showing the entire match twice.

Bray Wyatt defeated Daniel Bryan (pinfall, Sister Abigail)

We'll...reserve judgement on that decision for the second.

Bah gawd, King, Daniel Bryan's been beaten beyond belief! How could anyone possibly be expected to compete in the Royal Rumble after that?

How, indeed...

Only in WWE would Hacksaw Jim Duggan be considered an "expert" on anything.

But at least he wore a suit, Shawn.

Brock Lesnar vs The Big Show

Flair offers the best analysis/prediction of this match anyone could give. "I love the Big Show, but my god, man, it's Brock Lesnar!"

Lillian just can't put the emphasis into announcing Brock's name that I like to hear in his intros.

Well, this is one way to do a match that wasn't going to be particularly good.

Hey, it was quick. Good.

Brock Lesnar defeated The Big Show (pinfall, F5)

As I said when they booked this, Lesnar was going to be at the PPV anyway, might as well make him do something impressive. F5ing Show still manages to count, even after all these years.

This post-match beating is certainly taking a long time. Did they wake up this morning and realize they only booked four matches?

That beating was so hard to watch, we're going to make you watch the replay again!

Randy Orton (c) vs John Cena - WWE World Heavyweight Championship of the World Wrestling Entertainment Universe

With that much neon on your shirt, John, it's unlikely that there's anyone who can't see you.

Cena tosses a shirt to a woman holding a "50 Shades of Cena" sign. So not only is his character stale, he likes terrible literature! Or he has no idea what that book is about.

I wish I had no idea what that book was about.

Orton slaps on the old reliable chinlock. The crowd chants for Y2J rather than pay attention. Sounds about right.

Shockingly, a second chinlock does not get the crowd more invested, although they really seem to like this guy "Boring". Don't let Vince hear it, he'll be sure to bury Boring so the fans learn to chant for who he wants them to.

Unlike Goldust, a Randy Orton-John Cena match appears to be getting worse over the years.

Oh, yeah, a ref bump, that was necessary. Didn't someone say something about "No DQ" in the build-up?

Well...I guess this is how we get to Wyatt-Cena. So...no Cena-Taker, then?

Randy Orton defeated John Cena to retain the WWE World Heavyweight Championship (pinfall, RKO)

Yeah, sure, Cole. The Wyatt Family is here for Orton. That totally makes sense.

Royal Rumble 2014: Long shots of people who suffered beatdowns walking slowly to the back under their own power.

The Royal Rumble Match

#1: CM Punk
#2: Seth Rollins

Damn, I was sure it was going to Ambrose. Partial credit!

#3: Damien Sandow

Wait, they did the number picking on the pre-show? Lame! At least we got the old-school talking head montage.

#4: Cody Rhodes

Damien Sandow eliminated by CM Punk

Oh yeah, he's doing fine.

#5: Kane

I could have lived my life in perfect happiness having never seen Kane wrestle in dress pants. Sadly, that dream is now dead.

Kane eliminated by CM Punk

As nefarious plans go, this was not Kane's crowning achievement.

#6. Alexander Rusev

So...he's an evil Bulgarian? Do we hate Bulgaria?

And Cole brings up the verboten Bo Dallas Rumble appearance from last year! We don't ever talk about that!

#7: Jack Swagger

I wonder what Zeb's feelings are about Rusev?

Well, I guess if he didn't like him before, he probably hates him now.

#8: Kofi Kingston

The ninety seconds are moving so fast that Cole can't even remember how many people have entered! Also, he's an idiot.

#9: Jimmy Uso

#10: Goldust

I like that they're pretending Rusev is huge and hard to lift, even though I think he's six inches shorter than most of the people in the ring.

Alexander Rusev eliminated by group effort

Well, how will Kofi get himself out of this one?

Man, I bet Rusev feels stupid for catching him now. If he feels anything but rage, I mean.

#11: Dean Ambrose

#12: Dolph Ziggler

And the crowd loves him still. Silly crowd, what you want still doesn't matter. One day you'll learn.

#13: R-Truth

I feel like we're just waiting for someone like Reigns to come in and clear out the field.

R-Truth eliminated by Dean Ambrose

Jimmy Uso eliminated by Dean Ambrose

Or we could let Ambrose do it...I suppose...

Somehow Kofi pulls off Swagger's boot and hits him with it, allowing me to bring the old "who throws a shoe" line out of retirement.

#14: Kevin Nash

Oh for the love of...maybe Punk can eliminate him to finally pay off that old atrocity.

Jack Swagger eliminated by Kevin Nash

See, he's not all bad.

#15: Roman Reigns

Here we go.

My God, if he spears Nash, he might break him.

Kofi Kingston eliminated by Roman Reigns

Dolph Ziggler eliminated by Roman Reigns

Kevin Nash eliminated by Roman Reigns

Nash even makes getting eliminated look lazy.

#16: The Great Khali

I love Cole trying to build Khali up as a threat, only for Bradshaw to mention that Beth Phoenix eliminated him one year.

The Great Khali eliminated by Ambrose and Reigns

And the entire country of India just turned off the PPV.

Cody Rhodes eliminated by Goldust

Well, there's that Mania match set up.

Goldust eliminated by Roman Reigns

#17: Sheamus

#18: The Miz

Even the announce team doesn't particularly care that Miz is in the match.

#19: Fandango

#20: El Torito

Was Hornswoggle busy?

Fandango eliminated by El Torito

El Torito eliminated by Roman Reigns

#21: Antonio Cesaro

All right, I'll admit it, I love Zeb's signs. Who comes up with those?

Shield attacks Cesaro to prevent him from Swinging, becoming the biggest heels in the history of ever.

#22: Luke Harper

"Seven men in the ring, eight if you count Rollins" is an actual statement made by your crack lead commentator.

#23: Jey Uso

Harper and Cesaro trading European uppercuts should be getting far more attention, but the crowd seems like they're waiting for something...

#24: JBL

Wait, what?

JBL eliminated by Roman Reigns

Well, at least his coat remained unsullied.

#25: Erick Rowan

Quick, just start the countdown again, because the crowd is clearly not going to react until they get what they want.

The Miz eliminated by Luke Harper

Jey Uso eliminated by Erick Rowan

#26: Ryback

#27: Alberto Del Rio

#28: Batista

No wonder he wears skinny jeans. Where did his legs go?

Erick Rowan eliminated by Batista

Ryback eliminated by Batista

Alberto Del Rio eliminated by Batista

#29: Big E Langston

Here we go folks, the last one, which will basically determine who wins...

#30: Rey Mysterio

And good night everyone. Batista wins. See you tomorrow.

Seriously?

The crowd is decidedly displeased.

Big E Langston eliminated by Sheamus

Rey Mysterio eliminated by Seth Rollins

So now they have to finish this match with the crowd loudly shitting on it. Good luck, gentlemen.

Luke Harper eliminated by Roman Reigns

Antonio Cesaro, Dean Ambrose, and Seth Rollins eliminated by Roman Reigns

Reigns ties Kane for most eliminations in one Rumble with those.

CM Punk eliminated by Kane

And there's your screwjob. Does that get added to Kane's overall total?

Finally, someone points at the WrestleMania sign! I was worried nobody was going to acknowledge the sign's heart and sacrifice and everything it had put into this business!

Sheamus eliminated by Roman Reigns

That'll be the record. At this point, you might as well have Reigns win and try to avoid having the crowd riot.

And Batista hits the worst Spear in the world! That's not going to help his cause.

Roman Reigns eliminated by Batista

Play his music really loud to drown out the boos! Make sure you avoid wide shots of the crowd!

Randy Orton: WWE Champion. Batista: #1 Contender. The New Age Outlaws: WWE Tag Team Champions. Hey, who's running the show again? I forget.

WWE 2014: We don't care, you're getting the Network anyway.




Oh, I do not envy the performers tonight. Odds on crowd heat getting better or worse with a full day to reflect on them? Let's just say betting will probably be suspended on that.

So Batista won the Rumble, and will face someone at WrestleMania. Who that is will be determined after Brock Lesnar gets done with Randy Orton, having declared himself next in line due to the fact that nobody was willing to tell him otherwise. Plus, there's the Elimination Chamber coming up, so who knows who might be facing Batista in New Orleans?

One man who will not be facing Batista is Daniel Bryan, who lost his opening match to Bray Wyatt, and then wasn't in the Rumble match at all. Kids, here's a life lesson for you: never believe in anything. That way, you will never be hurt by being inevitably let down due to reality sucking.

Another man not on the fast track to Mania is CM Punk, who was basically screwed out of a potential Rumble victory by Kane, who after failing to take out Punk by entering the match, decided to resort to good old fashioned cheating and pulled the Straight Edge Superstar out over the top ropes. One might imagine that Punk will not be pleased.

And Bray Wyatt, having vanquished the unworthy Daniel Bryan, has moved on to John Cena, in potential Mania feud that few would have seen coming and admitted to its plausibility. Plus, we have new Tag Team Champions, and they're in exactly the same shape they were when they last won them, fourteen years ago! Oh, you didn't know? Your ass better watch Raw tonight!




- It's the Road to WrestleMania, so the rumours of Sting's inevitable arrival in WWE are kicking into high gear, as his TNA contract has expired and apparently a deal with WWE is all but certain. Or he might be the new TNA investor. So we actually don't know anything. You should be used to this by now.

- Speaking of people who will probably be returning to WWE at Mania, Hulk Hogan hasn't been cleared for any sort of in-ring action, to the point that he's medically not even allowed to throw punches. Is there any way we can get doctors to medically prevent him from exaggerating about the main event of WrestleMania III, or has medical science not advanced that far yet?

- Apparently WWE has continued to put off a talent meeting to discuss the WWE Network, most notably how it will affect wrestler earnings given that PPV buys are now bringing in a fraction of the money they did under the old system. On the bright side, if it becomes less important to get a PPV paycheque, they might stop putting fifty-three-person Diva matches on the card for no reason.

- Kurt Angle will be officially inducted into TNA's Hall of Fame during their UK tour. Meanwhile, their original and only existing Hall of Famer may have just left the promotion. Those HoF alumni brunches sure are going to be sparsely attended.

- And the former and soon-to-be-released Sin Cara did an interview where he claimed that he owns the gimmick. Which he only ever used in WWE, and they created upon his signing. Come on, man, WWE managed to get ownership of gimmicks that didn't even originate in their promotion, there's no way they let a guy under WWE contract keep ownership of a brand new gimmick. Additionally, if they didn't own it, they wouldn't bother trying to keep it alive after the original wrestler was such a spectacular failure. They would have left Hunico in his other gimmick and let Sin Cara vanish into obscurity.



HOT: Roman Reigns

Frankly, if they wanted to do it, they passed up a hell of an opportunity, because the crowd was staunchly behind him. Of course, they were pretty much staunchly behind "Not Batista", but still, I think they would have accepted Reigns after his showing.



NOT: Randy Orton

Seriously, this guy is just the worst. And not in that good way like Britta. Hey, I wonder if the Authority will still doubt him because he couldn't beat Cena straight up? I bet they might!



HOT: Bray Wyatt

If nothing else, Wyatt showed that he can actually wrestle, going nearly thirty minutes to open the Rumble, no shenanigans, just wrestling. Sure, it was with Bryan, but nobody's going to say that anyone got carried through that affair, as Wyatt gave just as good as he got. Oh, and he's now in the main event with John Cena, too. The future is bright, my children...



NOT: Damien Sandow

Third in the Rumble, first eliminated. Yep.



HOT: Brock Lesnar

Not sure I like Show walking out under his own power, because otherwise it was basically a perfect clubberin' by Lesnar. And it's not like they didn't have time to stretcher Show out, they replayed the entire match and beatdown immediately afterwards.



NOT: Daniel Bryan

He's not going to end up like Ryder or Ziggler, most likely, but clearly, WWE has very small plans for Daniel Bryan. My question is, if they weren't doing the logical thing, why bother cutting the Wyatt storyline short? Was it really necessary to free Wyatt up for Cena this early, because I would love to see the discussion in Creative that led to the mess we're in now.



HOT: Bad News Barrett

Boy, I hope WWE knows what they're doing (knowing that they don't), because putting Barrett against Miz is probably not going to have the crowd reaction they're looking for. Then again, they clearly don't particularly care what crowd reaction they get, do they?



NOT: Alexander Rusev

His act is pretty good in NXT, but his Rumble debut was mostly mediocre. Plus, I can't help but look at him and think of Tazz, for some reason. You know, besides the fact he's clearly pretty short.



HOT: El Torito

I dispute the assertion that he's shorter than Hornswoggle, but at least he's an actual wrestler, if pint-sized. I bet Primo and Epico are thrilled that they got repackaged and promoted for weeks in order to put over their sidekick, though.



NOT: Brodus Clay

I feel like they had plans for this guy after his heel turn, and then woke up the next morning with Changnesia and proceeded to implement exactly none of them. If he's still with the company by the end of 2014, I'll be incredibly surprised.




Inactive List as of 01.20.14

WWE

- Christian, out indefinitely as of September 2nd (concussion)
- Dolph Ziggler, out indefinitely as of January 6th (concussion)
- Evan Bourne, out indefinitely as of March 19th, 2012 (foot)
- Mark Henry, out indefinitely as of January 6th (shoulder)
- Sheamus, out 4-6 months as of August 5th (torn labrum)

TNA

No reported injuries

Transactions

- Alexander Rusev, NXT, made main roster debut at Royal Rumble PPV

- Batista, WWE, returned to television on January 20th Raw

- Dolph Ziggler, WWE, returned to action at Royal Rumble PPV

- Kevin Nash, WWE, made special appearane at Royal Rumble PPV

- Sheamus, WWE, returned to action at Royal Rumble PPV



WWE World Heavyweight Champion: Randy Orton
- 43 day reign (+49 as WWE Champion), defeated John Cena in a TLC Match on December 15th (TLC PPV) to unify the WWE and World Heavyweight Championships



WWE Intercontinental Champion: Big E Langston
- 70 day reign, defeated Curtis Axel on November 18th (Raw)



WWE United States Champion: Dean Ambrose
- 246 day reign, defeated Kofi Kingston on May 19th (Extreme Rules PPV)



**NEW** WWE Tag Team Champions: The New Age Outlaws
- 1 day reign, defeated The Rhodes Brothers on January 26th (Royal Rumble PPV Pre-Show)



WWE Divas' Champion: AJ Lee
- 225 day reign, defeated Kaitlyn on June 16th (Payback PPV)



WWE NXT Champion: Bo Dallas
- 229 day reign, defeated Big E Langston on June 5th (NXT)



WWE NXT Tag Team Champions: The Ascension
- 110 day reign, defeated Corey Graves and Adrian Neville on October 2nd NXT



WWE NXT Women's Champion: Paige
- 187 day reign, defeated Emma on July 24th NXT to become inaugural Champion

NOTE: NXT Title reigns only count what has aired on TV, not when changes occur at tapings.




TNA Heavyweight Champion: Magnus
- 39 day reign, defeated Jeff Hardy in a Dixieland Match on December 19th (Impact) to win the vacant title



TNA World Tag Team Champions: The BroMans
- 99 day reign, defeated James Storm and Gunner on October 20th (Bound For Glory PPV)
- Next title defense: vs Eric Storm and Abyss, January 30th Impact



**NEW** TNA X-Division Champion: Austin Aries
- 4 day reign, defeated Chris Sabin on January 23rd (Impact)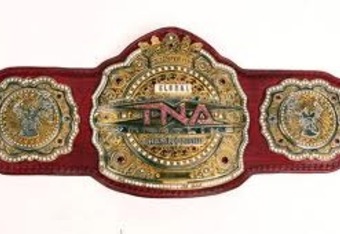 TNA Television Champion: Abyss
- 239 day reign, defeated Devon on June 2nd (Slammiversary PPV)



TNA Knockouts Champion: Madison Rayne
- 11 day reign, defeated Gail Kim on January 16th Impact




De Marco has World's Most Dangerous Column.

Acero has The Wrestling 5&1.

Chin has The Magnificent Seven.

Dino has Smart Marks.





This week's After Dark featured Rumble predictions and mockery of Batista's fashion sense, plus we compare Total Divas and Legends House in terms of relative quality, and I rip off a new concept called TWNE Hashtag! Tweet your best response to the hashtag #WrestlerFoodNames (for a terrible example, Broccoli Lesnar) to @DavetheCamel, and the funniest answers will be revealed on the next show!







Unfortunately, that computer malfunction I talked about earlier scuttled our show this week, but we'll be back this Saturday!




411 will have live coverage of Raw tonight starting at 8 pm EST.

From our promotional department, I've been informed that if you really do like 411Mania and all it provides, or even just me (and really, who doesn't like me), don't forget to bookmark the site in your browser or make 411 your homepage, and tell all your friends about how awesome 411 is.

And don't forget, you can follow all of the everyday goings on in 411 on Twitter.

Stephen's Twitter
http://www.twitter.com/411mania
http://www.twitter.com/411wrestling
http://www.twitter.com/411moviestv
http://www.twitter.com/411music
http://www.twitter.com/411games
http://www.twitter.com/411mma

That's our show, I will be back next week. Also, don't forget 4PC in the Games Zone on Wednesday, and the TWNE After Dark podcast on Wednesday, airing live at around 11 pm EST on Spreaker.com, posted on 411 shortly thereafter. Plus, don't forget about Co-op Multiplayer, the official 411 Games Zone podcast, on Saturdays at midnight EST.

Here it is, your Moment of Buddy.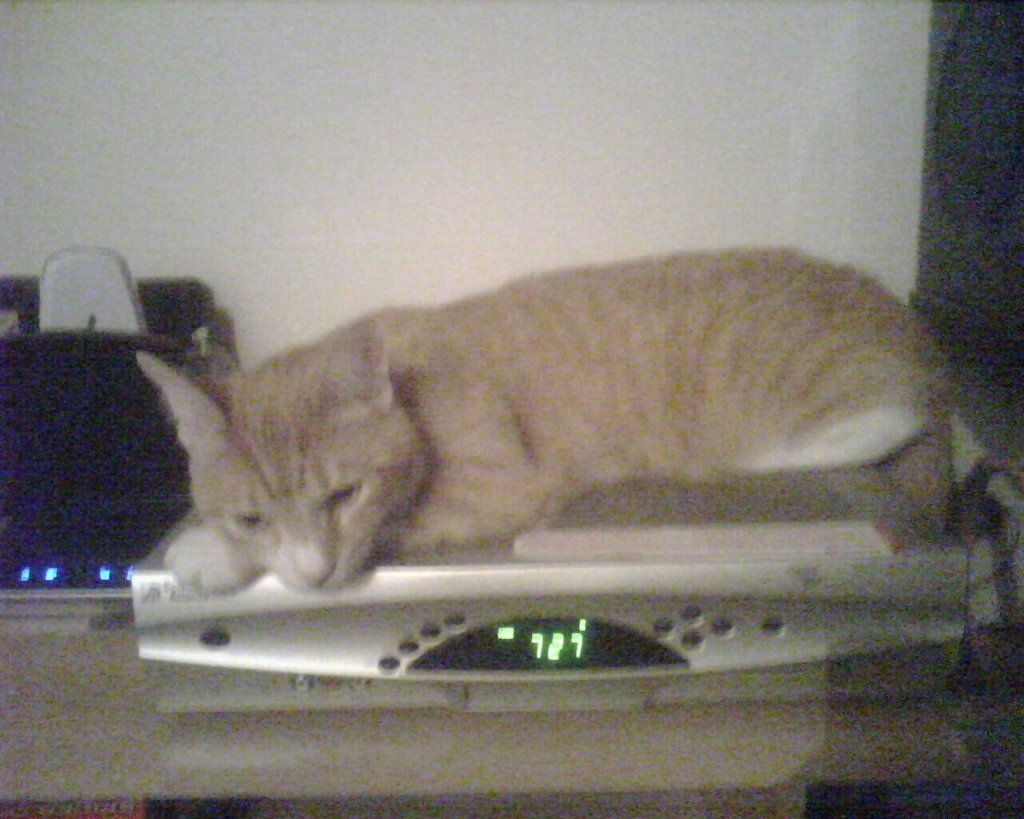 Just Because I Lay On Random Electronics
Doesn't Mean I Had Anything To Do With Your Computer Dying.




Have a good one, and always be a fan.
comments powered by