SPOTLIGHTS
411's Wrestler of the Week 1.28.14: Year Nine, Week 42
Posted by Larry Csonka on 01.28.2014

Batista won the Royal Rumble, Bray Wyatt defeated Daniel Bryan and attacked John Cena, Roman Reigns broke the Rumble elimination record and more! But who won 411's Wrestler of the Week? Find out inside!




Welcome to YEAR NINE, WEEK 42 of 411's Wrestler of the Week. A quick overview of the rules to kick things off for us as a reminder…

Each writer chooses FIVE wrestlers (although ties and tag teams are allowed) from any promotion and each wrestler gets a point total attached to that ranking. It looks a little like this…

1st - 5
2nd - 4
3rd - 3
4th - 2
5th - 1

Then we tally up the votes and the official 411 Wrestler of the Week is crowned. But wait, there's more! Each week the top SIX vote getters get a points value for their ranking which looks something like this…

1st - 15
2nd – 12
3rd - 9
4th - 6
5th - 3
6th - 1

...and they go towards the 411 Wrestler of the Year award to be announced each year around WrestleMania. This will be posted every Tuesday (the voting week runs Monday through Sunday). Let's see who wins this week…

---



Larry Csonka
1) Batista
Batista returned, popped ratings, kicked assed, and maybe even took named all while winning the 2014 Royal Rumble. Pretty good for a guy that had a four-year vacation.

2) Bray Wyatt: As I said in the Tirade, we all knew Wyatt was a great gimmick and could talk; but we had worries about his in ring ability at a top level. He delivered a great performance against Bryan at the Rumble, and kicked off his program with John Cena. This was a great night for Bray Wyatt.
3) Roman Reigns: At times, WWE booking can be formula; which can be good but also frustrating. In this instance it is good as they revived the Diesel push for Roman Reigns. While one could have argued it should have been changed to the Kane rule, Reigns tossed 12 men to take home the single rumble elimination record and continue the slow burn to his big baby face push.
4) New Age Outlaws
5) Magnus


JUSTIN WATRY
1) Batista
Returned on Raw and won the 30-man Royal Rumble match last night. Easy choice. With that out of the way, allow me to make two points before the whinefest begins about Daniel Bryan. First, being predictable is NOT a bad thing. John Cena winning the Rumble was the right choice last year, as you could argue Batista was this year. It is not 'cool' or 'hip' to have swerves and shocking moment just for the sake of it. Secondly, as the live crowd in Pittsburgh voiced, Batista will be the scapegoat in all of this. He has nothing to do with Bryan. He is just the man soaking in all of the fan's anger. Now, no matter what he does, his 'big return' will be ruined. Poor Dave.

2) Bray Wyatt: I mocked initial reports of a Bray Wyatt vs. John Cena feud. I laughed at them. I gleefully stated how wrong they would be. Well, I stand before you wrong. As a man, I know when to admit I was wrong. I was wrong. Now, does that actually happen at Mania? Or MAIN EVENT the show? We will see. Until then, Bray looked great at the Rumble defeating Daniel Bryan and costing Cena the WWE World Title.
3) Brock Lesnar: Defeated Big Show in dominating fashion at the Royal Rumble pay-per-view. As for the new tag champs? I like Billy Gunn more than Road Dogg. That is my reasoning for the next spots.
4) Billy Gunn
5) Roman Reigns


Jarrod Atkinson
1) Roman Reigns
He didn't win the Rumble, but he was runner up and has the record for most eliminations to his name now. The rockets are strapped to Reigns' boots and the Road To Wrestlemania looks very good for The Shield's big man.

2) Batista: Any other year the Royal Rumble winner would take the top spot, but Big Dave's return and win were no surprise, and the crowd shit all over it. I can't wait to see how this issue is addressed on Raw.
3) Bray Wyatt: Big things are in store for the former Husky Harris, as he defeated Daniel Bryan and screwed John Cena out of a title win at the Royal Rumble. When I first heard rumors of Cena and Wyatt I wasn't sure how that would turn out, now I can't wait to see what happens.
4) Daniel Bryan
5) Austin Aries


Ryan Byers
1) Big Dave Batista
Returned. Killed Del Rio. Won Rumble. Walked for miles inside a pit of danger.

2) Roman Reigns: WWE has taken to pushing Royal Rumble statistics very hard in recent years and it's clear they booked certain aspects of Sunday's match in order to preserve certain records. Therefore, it is huge that Reigns got to break the Rumble elimination record, let alone be one of the last two men standing.
3) Bray Wyatt: Pretty much everyone loves Bray Wyatt as a promo and a character, but there were some lingering doubts about whether he could deliver the goods in the ring. He erased all of those by having WWE's best match of 2014 thus far with Daniel Bryan, and it was clear Bryan was not "carrying" him all the way. Oh yeah, and he's being programmed against WWE's biggest full-time star.
4) The Golden Lovers (Kota Ibushi & Kenny Omega)
5) The New Age Outlaws


Steve "The Living Legend" Cook
1) Bray Wyatt
Bray had to deliver on Sunday night's Royal Rumble card. If his match with Daniel Bryan sucked donkey balls, he wasn't getting to feud with John Cena or anybody else of note heading into WrestleMania. OK, it still could have happened because we don't listen to wrestling fans these days, but nobody would have bought it. He & Bryan had a fantastic match, easily the best match of the night, and I think he silenced a lot of doubters.

2) Daniel Bryan: Got the loudest crowd reaction of the night and his non-appearance in the Royal Rumble got the Pittsburgh people the maddest they've been since the Steelers got screwed out of the playoffs by the Chargers vs. Chiefs game in Week 17. WWE can hear the people, eventually they will have to listen or their precious stock price will plummet like their PPV buyrates have.
3) Roman Reigns: Oh by the way, Reigns got the most eliminations in the Rumble and probably would have been accepted as a winner of the match. And earlier in the week he was involved in good matches on Raw & SmackDown, so there's also that. Keep an eye on this guy.
4) Batista
5) New Age Outlaws


MIKE HAMMERLOCK
1) Bray Wyatt
If you had told me before Sunday night that I would have the Royal Rumble winner at #5 on my WOTY list, I'd have insisted you were crazy. Yet I struggle to call what Batista did in Pittsburgh a win. He's supposed to be the face challenging heel champ Randy Orton and all he got from the crowd last night was hate and derision. More will follow. Hello Stamford, we have a problem. Meanwhile Bray Wyatt had his break out match and then he pounced on John Cena. The Royal Rumble turned out to be the night that made Bray Wyatt, so he's getting my top vote.

2) Daniel Bryan: Let's admit the crowd in Pittsburgh was more than a bit petulant. There was no real good reason to expect Bryan was going to be in the Rumble match and he did give the fans a gem against Wyatt. Randy Orton delivered a quality performance against John Cena and it got ignored. However, that was 15,715 paying customers screaming out in near unison for DB. Do I think there's a sizable group of people who like doing the YES! chant better than they like Daniel Bryan? Yes, I do. Do I think some of this is more about the tail trying to wag the dog than about Daniel Bryan being a universal favorite? Yes, I do. Do I also believe the Rumble made it clear Daniel Bryan is a phenomenon the WWE must embrace? Yes, I do.
3) Roman Reigns: Man, did he look great in the Rumble. It wasn't just the booking. It wasn't just that the crowd got behind him when it got down to the final three (by the way, Sheamus looked fabulous in that match too). Reigns hit every spot. Some guys get a spotlight and just go through the motions. See: Batista, Dave. Reigns made every moment of camera time count. Can he be the next big thing? After the Rumble, he might already be that.
4) Randy Orton
5) Batista


Greg DeMarco
1) Daniel Bryan
Yes, this is a smarky response. But if Daniel Bryan wasn't the most over wrestler in the company at the present time. I don't think he should have won the Rumble (CM Punk should have), but he should have entered at #30 and popped the crowd. The reaction to him losing would have been better than the reaction to him not appearing. The use of Daniel Bryan will be a very interesting part of the Road To WrestleMania.

2) Roman Reigns: "Welcome to the big time, kid." Roman Reigns is a legit star, and his Rumble run cemented his future. He's now broken the eliminations record, and as a heel he got a huge amount of crowd support against the face Batista. It won't happen, but I'm begging for Reigns to end The Streak at WrestleMania.
3) Magnus: Not sure anyone noticed, but Magnus was the focal point of the past two weeks of TNA programming, culminating with the World Champion eliminating Sting from TNA--likely for good.
4) Bray Wyatt
5) Batista


Jack McGee
1) Roman Reigns
Eliminated 12 men to break Kane's single rumble elimination record, made it to the final two and continues to thrive during WWE's slow build to making him a star.

2) Bray Wyatt: Delivered in a great opening PPV match with Daniel Bryan, where he took the victory. He then followed that up by costing John Cena his match with Randy Orton, which is looking to lead to a Wyatt vs. Cena WrestleMania clash.
3) Batista: Returned to WWE, won the rumble, and will get the WWE Title match at WrestleMania. I don't like it, but I respect it.
4) Magnus
5) Austin Aries


Daniel Wilcox
1) Daniel Bryan
There were three men who came out of Sunday's pay-per-view looking better than when they went in and they are my top three. By constantly being denied Daniel Bryan, the WWE Universe rallies behind the guy more and more. There are online petitions to put the strap on this guy. Credible website like the BBC are writing articles on the subject. His "Yes" chant is popping up all over the world. I'm not sure if WWE is ignoring his popularity just to generate more popularity, or because they really are that stupid.

2) Bray Wyatt: Wyatt defeated the most over superstar in the company clean as a whistle at the Royal Rumble last night and did so in a breakout performance that should dispel any worries about his ability to go in the ring. I don't know where those worries came from, because Wyatt's always been a solid hand.
3) Roman Reigns: Through everyone and their grandmother out of the Royal Rumble on his way to the final two.
4) The New Age Outlaws
5) Sheamus


James Wright
1) Batista
While I did predict the Animal would win the Rumble, I was kind of hoping for Punk or Bryan, or even Lesnar to get the win, hell they could have set up Wyatt vs. Cena that way, except for the title. But no matter what I, or any other fan thinks, Batista is now a two time Royal Rumble winner and that is always a pretty big deal, let's just hope he actually does stay around as promised so that this move at least has some kind of long term payoff.

2) Bray Wyatt: The leader of the Wyatt Family finally managed to deliver on his known in-ring prowess in a great match with Daniel Bryan, which he eventually won clean. Then his appearance in the title match most likely means that he will be facing Cena at Wrestlemania, which should be good for him.
3) Roman Reigns: I don't know about you, but the crowd of people I watched the Rumble with were, once it was clear that Bryan wasn't in the match and after they were done booing the place down, rooting for Reigns to win. It was always pretty unlikely but all things considered he got the most out of the Rumble bar winning the match itself.
4) Brock Lesnar
5) New Age Outlaws

---
THE WINNERS~!
Special Mention…Road Dogg - 7 Votes


Fifth Place…Billy Gunn - 9 Votes


Fourth Place…Daniel Bryan - 20 Votes


Third Place…Batista - 31 Votes

Won the 2014 Royal Rumble match!



Second Place…Roman Reigns - 34 Votes

Made a statement with 12 eliminations in the Royal Rumble match!



And 411's Wrestler of the Week is…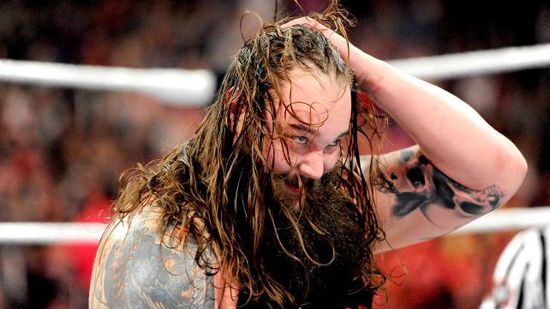 Bray Wyatt - 39 Votes

"Behold the creators of the new world…"




Year-End Standings~!
And here are the standings after week 42…

1. Daniel Bryan - 223pts.

2. Randy Orton - 129pts
2. Roman Reigns - 129pts

4. AJ Styles - 90pts.

5. Seth Rollins - 78pts

6. John Cena - 73pts.
6. Cody Rhodes - 73pts.

8. Dean Ambrose - 68pts.

9. CM Punk - 65pts.

10. Bray Wyatt - 57pts.


Brock Lesnar - 51pts

Kazuchika Okada – 45pts.

Magnus - 44pts

Goldust - 43pts

Big E. Langston - 42pts.

Christian - 39pts.
Chris Sabin - 39pts.

Prince Devitt - 33pts
Curtis Axel - 33pts.

Bobby Roode - 34pts

Ryback - 30pts

Hiroshi Tanahashi- 28pts.

Kurt Angle - 28pts.

Mark Henry - 27pts.

Austin Aries - 25pts.

Jimmy Uso - 24pts.
Jey Uso - 24pts.
Bully Ray - 24pts.

Matt Jackson – 21pts.
Nick Jackson – 21pts.
Manik - 21pts.

Luke Harper - 20pts.

Tetsuya Naito - 18pts.

Erick Rowan - 17pts.
AJ Lee - 17pts.
Alberto Del Rio - 17pts.

Kofi Kingston - 16pts.
Damien Sandow - 16pts.
Adam Cole – 16pts.

Big Show - 15pts.
Dolph Ziggler - 15pts.
Kenta Kobashi - 15pts.
Ricochet - 15pts
KENTA - 15pts.

Karl Anderson- 12pts.
Sin Cara II - 12pts.
Jake Roberts - 12pts.
Masato Yoshino - 12pts.
Jeff Hardy - 12pts.
Michael Elgin – 12pts.
Kyle O'Reilly – 12pts.
Billy Gunn - 12pts.

Road Dogg - 10pts.
James Raideen - 10pts
Johnny Gargano – 10pts.

Batista - 9pts.
Rob Conway – 9pts.
Rampage Jackson - 9pts.
Mr. Anderson - 9pts.
Abyss - 9pts.
Wade Barrett - 9pts.
The Undertaker - 9pts
YAMATO - 9pts.
Jun Akiyama - 9pts.
Tamohiro Ishii - 9pts.
EITA- 9pts.
T-Hawk - 9pts.
Harlem Bravado – 9pts.
Lancelot Bravado – 9pts.
Shingo Takagi - 9pts.
Doc Gallows - 7pts.

Ethan Carter III - 7pt
Mikey Nicholls- 7pt
Shane Haste - 7pt
Rob Van Dam - 7pts.
La Sombra – 7 pts.

Akebono - 6pts.
BxB Hulk - 6pts.
Sami Zayne - 6pts.
Fandango - 6pts.
Yoshihiro Takayama - 6pts.
Shelton Benjamin – 6pts.
Jigsaw – 6pts.
The Shard – 6pts.
Robbie E - 6pts
Jessie Godderz - 6pts

Drew Gulak – 4pts.
Jushin Liger - 4pts.
Mickie James - 4pts.

Madison Rayne - 3pts.
Akira Tozawa - 3pts.
Suwama - 3pts.
John Morrison – 3pts.
Dusty Rhodes - 3pts.
Jack Swagger - 3pts.
Tito Ortiz - 3pts.
Sting - 3pts.
Hernandez - 3pts.
Chavo Guerrero - 3pts.
Seita Sanada - 3pts.
Tomasso Ciampa – 3pts.

Kota Ibushi - 2pts
Paul Heyman - 2pts

Samoa Joe - 1pt
ODB - 1pt
Tiger Mask IV - 1pt
CIMA - 1pt
Katsuhiko Nakajima - 1pt
Alex Shelley - 1pt
Candice LaRae - 1pt
Ethan Page - 1pt
Eddie Kingston – 1pt
El Hijo del Perro Aguayo – 1 pt



Voting began 4.16.13
Year-End Rankings Key:

WWE Contracted Wrestlers are represented in BLUE.

TNA Contracted Wrestlers are represented in GREEN.

ROH Contracted Wrestlers are represented in RED.

US Independent Wrestlers are represented in MAROON.

Japanese Contracted Wrestlers are represented in BLACK.

Mexican Contracted Wrestlers are represented in MAGENTA.

Other International Wrestlers are represented in INDIGO.

---
**PREVIOUS WINNERS**
Year One Winner: Ric Flair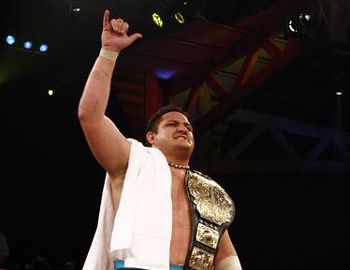 Year Two Winner: Samoa Joe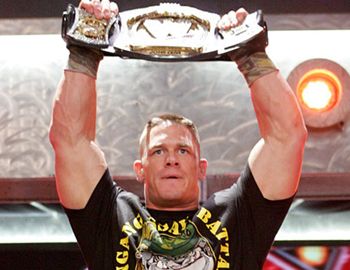 Year Three Winner: John Cena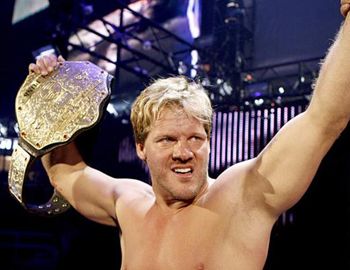 Year Four Winner: Chris Jericho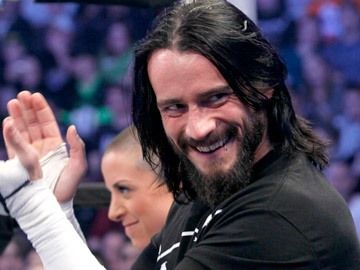 Year Five Winner: CM Punk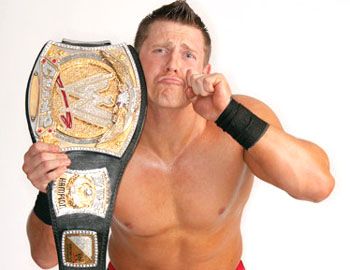 Year Six Winner: The Miz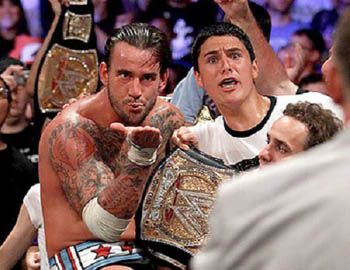 Year Seven Winner: CM Punk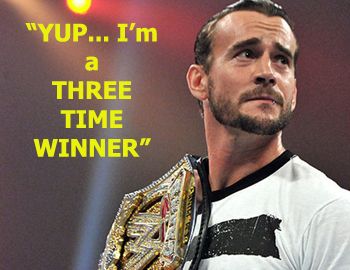 Year Eight Winner: CM Punk
comments powered by