SPOTLIGHTS
411 Fact or Fiction 01.30.14: Batista Winning the Rumble, Mystery Investing in TNA, Lackluster WM 30 Card, More
Posted by Larry Csonka on 01.30.2014

Was Batista the right call to win the Royal Rumble? Does the TNA Investor angle have us interested? Was it a mistake to keep Daniel Bryan out of the Royal Rumble match? 411's Jack Bramma and Jack Stevenson debate these topics and more!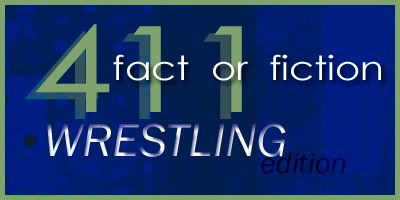 Welcome back to the latest edition of 411 Fact or Fiction, Wrestling Edition! Stuff happened, people loved/hated it and let everyone else know. I pick through the interesting/not so interesting tidbits and then make 411 staff members discuss them for your pleasure. Battling this week: First, the man behind the Ring Crew Reviews, he is Mr. Jack Bramma! His opponent is the man behind the 4Rs of Raw every week, he is Mr. Jack Stevenson! Lets get to work…


Questions were sent out Monday.


Participants were told to expect wrestling-related questions, possible statements on quantum physics and hydroponics.




1. Batista was the right man to win the 2014 WWE Royal Rumble.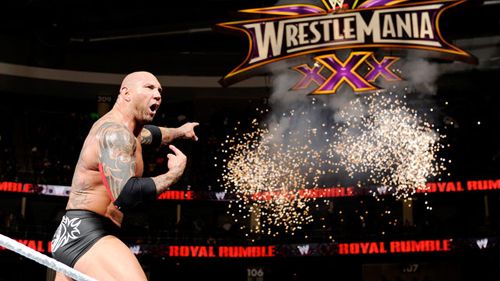 Jack Bramma: FICTION - Going into the RR, there was barely any buzz around potential winners other than Batista, Punk, and Bryan as a long shot. It's not so much that you couldn't expect Batista to win. After all, the booking was fairly straightforward with Batista returning as a big star, getting a hug and handshake from The Authority, and proclaiming his quest to win the RR and dethrone Orton at Mania -- that's about as clear cut a path as you can take. The problem is just that it's boring, predictable, and under whelming.

Batista hasn't earned this type of sweetheart deal and main event spot after 4 years away. Say what you will, but after Rock and Brock left wrestling, they came back as much bigger stars. When you're a star in several box office successes, you can come back and leap frog everyone to be in a few Mania main events and get a belt. When you win a UFC Heavyweight Championship and headline some PPVs, you can come back for a big payback. But when you leave and toy with MMA for a few years causing your star to dim rather than burn brighter and then want the legend return and the push that goes with it, you're asking for what you get.

Batista isn't Rock, he isn't Brock, he isn't even Goldberg, he's closer to Lashley or Sheamus. He's always been more loved by the company than by than the fans. He is easily one of the biggest homegrown stars and talents of the last decade, but because of that, he's a creation of the WWE machine. He's the first big star of the Ruthless Aggression, OVW camp, non-WCW or ECW alumni, non-NCAA or Olympics, early 2000s rookie that was created, manufactured, and stamped Grade A, WWE product that has tried to come back after a lengthy absence and he's failed thus far. He had the right look, the right booking, and the right skill set for a time period but in the meantime, he's aged, deteriorated, and all the booking in the world can't make up for it.

Still, Batista wasn't put in the best position to succeed thus far. If not announced ahead of time, Batista's return goes over much better as a surprise return and winner. Even if that's been done with Cena and Edge in recent years, it's still better than having the new (used) car smell and shine wear off Batista before his big RR win. He will get better reactions than he did in Pittsburgh and Cleveland in the coming weeks with more WWE Universe-friendly crowds, but it's been a very under whelming few weeks so far.

Jack Stevenson: FICTION - I really don't think there's any criteria by which Batista was a worthy or necessary winner for the Rumble. Even with the sudden departure of CM Punk, WWE is still teeming with established top level guys right now, of which he's comfortably the least interesting, and below them are several stars (Bryan, Reigns, Langston and Wyatt off the top of my head) who are itching to break out and would have benefited more from a Rumble victory than the Animal. I mean, of that group only Bryan or maybe Reigns (gosh, I'm such an internet fan) would have been genuinely good choices, but they'd all have been preferable to Batista. He is aging in years and middling in the ring, and has faced Randy Orton numerous times without being able to show any flashes of a WrestleMania worthy match. The crowd on the night didn't want him. He reacted to the negativity on the night by being an unprofessional idiot, not the behavior of someone who should be spearheading WWE's biggest show. I don't think it's a bad thing that Batista is back, he can still make a positive contribution to the product, but not against Orton, not as a fan favorite, and not as the Royal Rumble winner.




2. WWE made a mistake by not having Daniel Bryan be part of the Royal Rumble match.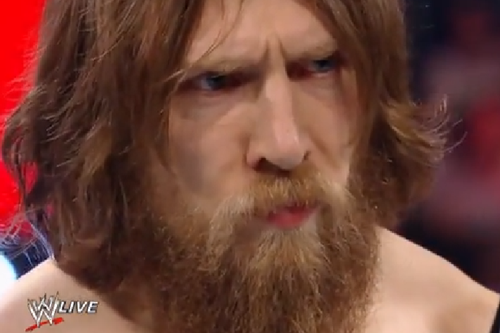 Jack Bramma: FACT - The IWC, if such a thing exists, is often maligned for its inconsistency: they want straightforward booking when it serves their purpose (like Daniel Bryan winning at Night of Champions or Battleground or Hell in a Cell) and they want swerves when it serves their taste (like Triple H inserting himself in the TLC main event to take the belts or Bryan storming the RR to win it even though not booked or teased to participate). However, the consistency in those ideas is that they don't want Orton, Cena, or Batista and they do want Daniel Bryan featured and hopefully winning big matches. The crowd in Pittsburgh turned on pretty much everything that wasn't Daniel Bryan (or Roman Reigns to a lesser extent). Pittsburgh isn't the IWC and it isn't Bizarro World of Canada, Miami, Chicago, Philly, New York, or Daniel Bryan's hometown (even though that list seems to be growing as well).

Instead, it represents a seemingly growing majority that are hijacking the show. For a long time, it was guaranteed money to put Cena in the main event; whether against Khali, Lashley, Edge, Angle, Jericho, Shelton Benjamin, Triple H, Shawn Michaels, Randy Orton, Batista, Punk, etc. 50% were going to hate Cena and 50% were going to love him. But Sunday against Randy Orton, it was 100% go away. It's the first time in almost a decade that the reaction wasn't antipathy and smark mob mentality toward Cena, but instead a genuine populist groundswell for THEIR GUY. And it's carrying over into other parts of the show with the fans chanting for Daniel Bryan through multiple segments that have nothing to do with him.

Daniel Bryan didn't have to win the RR, just like he didn't have to beat Bray. It's a mischaracterization to attribute all of this to sour grapes. He doesn't have to win at Mania or win at Elimination Chamber. He just has to be booked like he's an important, popular babyface with lots of fans and any such face would clearly deserve to be in the Royal Rumble.

Jack Stevenson: FACT - It wouldn't have hurt. It's not like someone pulling double duty to appear in the Rumble is unprecedented, and Bryan would certainly have made a more worthy contribution than a great number of the people who did get in. Hey, if done correctly, his elimination could have got someone some desirable dislike, rather than whatever it is Batista has right now. He should have had a run at least.




3. Judging by the rumored top matches for WrestleMania 30, you are not that excited for the show.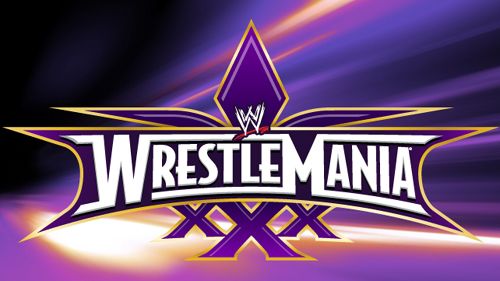 Jack Bramma: FICTION - There's obviously still some deck shuffling left to be done with Punk taking his ball and going home and now Dragon rumored to be slotted against H instead or winning the belt at EC to defend in a triple threat against Batista and Orton at Mania.

Still, if that were the Mania card, I would be excited for the show. It's three of the younger, fresher stars (Dragon, Punk, and Bray) going against more established company men (Sheamus, Trips, and Cena). It's Brock-Taker in a special attraction match that could be terrific with Brock and Taker both getting better in the years since their HITC clash in 2002. And it at least quarantines the booking nuclear radiation to the WWE title match which wouldn't possibly go on last and could make for a fun sociological experiment to see if 70,000 people can simultaneously go to the bathroom and boo at the same time.

I think there are far more interesting and exciting scenarios out there, but I would be excited for this one.

Jack Stevenson: FACT - Well, after we received the question with the list of rumored matches, CM Punk walked on WWE, which I'm led to believe is because he really hates the 411 Fact or Fiction column and will do literally anything to cause it even the most minor of inconveniences. Anyway, if we now believe that Daniel Bryan is being shuttled in to face Triple H things look a bit brighter because there's the prospect of a cathartic blow-off to a long running feud, but the other top matches don't fill me with joy. I've talked about my lack of enthusiasm for Batista-Orton already. I don't think Brock Lesnar is the right opponent for the Undertaker, I can't see his mauling, bruising style meshing well with an opponent who is currently held together by bits of tape and string. Cena-Wyatt will probably be a good, solid match, but not perhaps a WrestleMania level encounter. 1 out of 4 is not a good ratio for any WrestleMania, let alone the momentous 30th.





4. You are interested in the new "TNA investor angle" which is scheduled to be revealed on Thursday's Impact.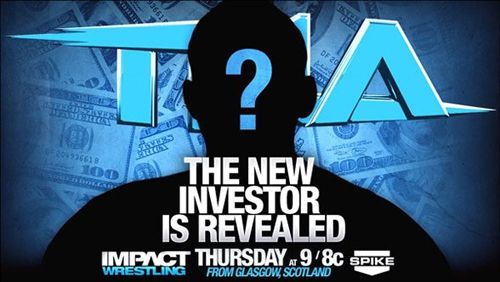 Jack Bramma: FICTION - TNA has roped me in too many times. The Wolves coming in, Sting being retired/fired, Joe being booked strong again, Aries back with the X-Division title, and Magnus as world champ. That's a lot of good pieces and promising developments, but how many times can keep promising a definitive rebranding and repackaging before enough was enough? Bringing in Angle, bringing in Sting, bringing in The Dudleyz, bringing in Taz, bringing in Vince Russo, bringing in Hogan and Bischoff, bringing in Brook Hogan, bringing in Karen Angle, bringing in Kennedy, bringing in Jeff Hardy, bringing in Rob Van Dam, bringing in Pacman Jones, bringing in King Mo, bringing in Tito Ortiz and Rampage Jackson, repackaging Styles as Sting, repackaging Joe as a maniac with a machete, The Aces 'n' Eights, going back to 4 sided-ring, changing the name to Impact Wrestling, taking the show on the road, going live on Mondays against RAW, cutting back on PPVs, etc. ALL were promises of one sort of another to right a wrong and fix what was broken. But after 12 years and several stopgaps and endarounds, a duck is just a duck.

Jack Stevenson: FICTION - I don't have faith in TNA's ability to deliver rewarding pro wrestling. I'm not trying to write off everything and everyone in the company, but I've walked away frustrated, confused and disappointed from every previous attempt to get into TNA and my limited curiosity at who the mystery investor is can't overcome those negative experiences.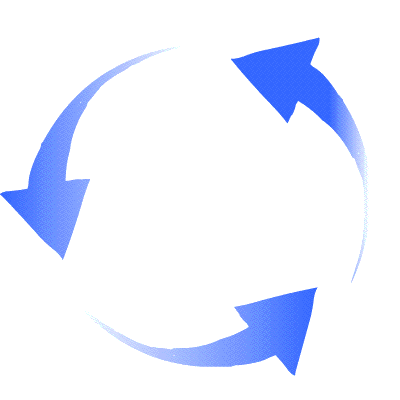 SWITCH!
5. The New Age Outlaws winning the WWE Tag Team Titles was not the right call.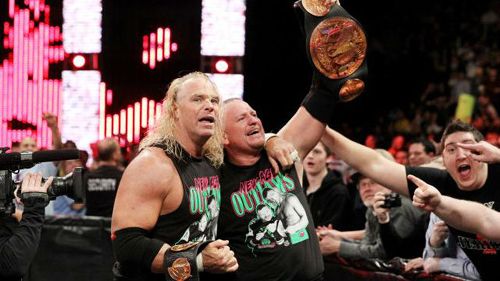 Jack Stevenson: FACT - The New Age Outlaws are a fun nostalgia act but nothing more. They're better in the ring than I expected and Road Dogg's antics are still tremendously entertaining, but there's no need for them to be heading up the division when Cody Rhodes & Goldust were still doing great work as champions, with tremendously talented tag teams like the Usos and the Real Americans bubbling underneath them. It's a disconcerting act of short-termism in a division which WWE has built up really slowly and nicely over the past year.

Jack Bramma: FACT - There's an easy path to fiction here that ends with the NAO hotshotting the belts back to a face act to give them a boost like the Usos or the possibly turning/possibly splitting up Real Americans. However, I'm more pessimistic than that. I see the NAO holding the belts until probably Mania, maybe even for a ridiculously ridiculous tag match against a team of Hogan and Piper (I hope not). I just see this as a step backwards for the division that has been by far the highlight of the show since last summer with The Shield, The Rhodes Brothers, The Usos, The Real Americans, and even nifty makeshift teams Big/Mark Henry and Show/Mysterio. Instead of the NAO, I think the belts should have went and hopefully will end up with another team, The Wyatt Family. If the fed wants to build up Bray as a challenger for Cena, a victory over Bryan was a good step in the right direction, but a decisive and dominant win for the stable for the tag belts would have been a nice trophy of credibility as well and would have added even more sizzle to the brewing Wyatts/Shield feud.




6. Judging by his match with Daniel Bryan, Bray Wyatt showed he can be a big time player in WWE.





Jack Stevenson: FACT - Bray Wyatt proved at the Rumble that he is at the very least carryable, though that statement is a bit unfair on him as he made a strong contribution to that Rumble match. Whether he would mesh as well with less diverse, well rounded opponents is questionable, but Wyatt has now shown over the past six months or so that he's got charisma, presence, and now the ability to deliver in the ring. I think there's still sections of the crowd that don't know what to make of him, which is a bit alarming, but if I was booking WWE and there was an injury crisis I wouldn't feel too concerned about putting a lot of weight on his shoulders.

Jack Bramma: FACT - Going into Sunday, I kept asking myself, "Is this Sting feuding with Raven?" Is this a top shelf face battling with a midcard hypnotist and his band of crony brothers? I've been super high on the Wyatts since they debuted last year with arguably the promo(s) of the year that extended over an entire episode of RAW. But what have they done to follow up on that? Turn Kane into a corporate lackey? Beat Kofi Kingston? Lose several tag matches the last few months? Have a face join them only to outsmart them and take out their leader? I was plagued by the idea that Bray Wyatt wasn't as good as I thought and the Wyatts were becoming Dirty Dick Slater and Bunkhouse Buck. And as much as I love Raven and The Flock, they never rose above the midcard or US champ for a day.
All was right with the world though on Sunday as Bray stole the show by beating DB clean and costing Cena the belt. He along with Roman Reigns were two big home runs for the WWE at the RR. Bray just needs to keep delivering on the mic and in the ring and everything will be aces. By next year, he could be slotted in for a program against Taker at Mania 31 though that's probably reserved for Cena.





7. Following last week's episode of TNA Impact, you believe that Sting is finally done with the promotion and heading to WWE.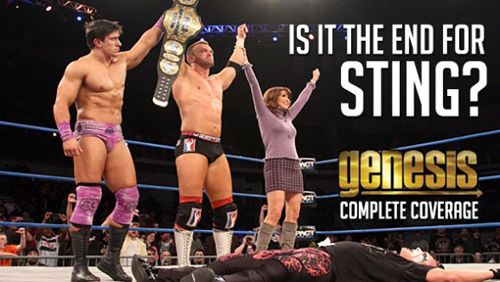 Jack Stevenson: FICTION - Not on the basis of Impact, because Sting has disappeared for long periods before, and a defeat to Magnus is a fine way to write him off TV for a little while before a return. Whether he will ever return is another matter, and one I'm not really clued in on being as I'm trying to avoid Mania rumors and spoilers where possible, but the events of Impact are far from conclusive evidence in and of themselves.

Jack Bramma: FICTION - I don't know why Thursday's stipulation would by any more kayfabe binding than Sting's similar loss to Bully Ray at Slammiversary last year. Sting has had numerous opportunities to jump and hasn't. With Styles apparently not being resigned and the WWE Network looming, this might be the best time in the last few years for Sting to get out of TNA and finally make the deal with Uncle Vince Pennybags. Don't get me wrong, Sting may show up on RAW this Monday but I'll believe when I see it.




8. Having John Cena, Sheamus and Daniel Bryan involved in the Elimination Chamber has you excited for the match.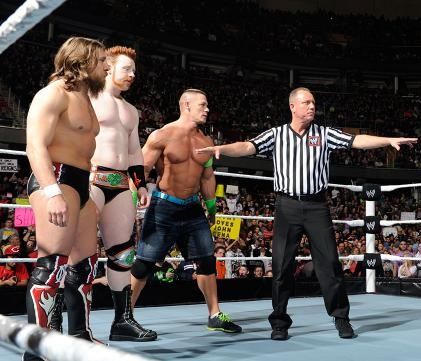 Jack Stevenson: FACT - The Elimination Chamber can usually be relied upon for a good time, and adding three talented competitors to it is obviously good news. Obviously it depends on who else joins them, but this is a promising start.

Jack Bramma: FACT - I would like to have seen Brock and Punk in there as well, but that's a solid quartet to get us started. Although I'll be honest: if the list was El Torito, Great Khali, and Daniel Bryan, I would be excited because it really comes down to Dragon finally getting another shot at the belt and putting these guys in there shows they might be serious about a title change. I won't spoil Smackdown but the last two, while unlikely to win, still help ensure a great match.







Have you checked out the Csonka Podcasting Network? If you haven't, you should We run anywhere from 15-20 shows a month, discussing pro wrestling, the world of MMA, the NBA, general sports, popular TV series of the past, bad movies, battle rap, interviews, MMA & Wrestling conference calls and more! Around 10 different personalities take part in the various shows, which all have a different feel; so you'll likely find something you like. All of the broadcasts are free, so go ahead and give a show a try and share the link with your friends on the Twitter Machine and other social media outlets! Running since May of 2011, there are currently over 450 shows in the archive for you to listen to.



Larry Csonka is a Pisces and enjoys rolling at jiu jitsu class with Hotty McBrownbelt, cooking, long walks on the beach, Slingo and the occasional trip to Jack in the Box. He is married to a soulless ginger and has two beautiful daughters who are thankfully not soulless gingers; and is legally allowed to marry people in 35 states. He has been a wrestling fan since 1982 and has been writing for 411 since May 24th, 2004; contributing over 3,000 columns, TV reports and video reviews to the site.


Your heart is free. Have the courage to follow it…TO CSONKA'S TWITTER!

http://www.twitter.com/411wrestling
http://www.twitter.com/411moviestv
http://www.twitter.com/411music
http://www.twitter.com/411games
http://www.twitter.com/411mma
comments powered by