SPOTLIGHTS
The 411 Wrestling Top 5 2.05.14: Week 252 – The Top 5 Desired WrestleMania 30 Matches
Posted by Larry Csonka on 02.05.2014

From Daniel Bryan vs. Shawn Michaels and Brock Lesnar vs. the Undertaker to The Shield vs. Evolution, Randy Orton vs. Batista vs. Daniel Bryan and more, the 411 staff counts down their top five desired WrestleMania 30 matches!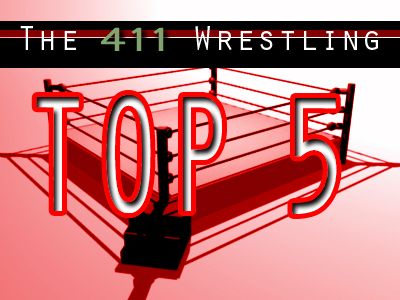 Hello everyone and welcome to 411 Wrestling's Top 5 List. We take a topic each week and all the writers here on 411 wrestling will have the ability to give us their Top 5 on said topic, plus up to three honorable mentions.

So, onto this week's topic…



The 5 Desired WrestleMania 30 Matches!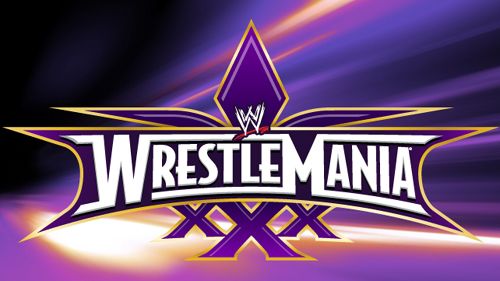 WrestleMania 30 is coming soon, and tons of matches have been rumored for the show. WHAT TOP 5 MATCHES DO YOU WANT TO SEE AT THE EVENT? Treat #1 as your main event.




Robert S. Leighty Jr
5. Hulk Hogan and The Rock vs. Roddy Piper and Randy Orton -Rumors seem to insist the WWE wants a way to honor 30 years of WrestleMania and this is as good as a way as any. You can protect Hogan and Piper in a tag setting (and the Rock's movie career for that matter as he doesn't have to do 30 minute Main Event) and for continuity sake have Piper team with Bob Orton's son. You get Hogan vs. Piper 30 years later and even have 2 3rd Generation Stars battling as well.

4. CM Punk vs. Triple H - This match seems likely anyway and with all the other matches on my list tying other guys up, I guess we will go with this one as well. It also plays a part in my number 3 choice as this is part I of Team Indy Powers vs. Evil DX. I also think it would be a very good match.

3. Daniel Bryan vs. Shawn Michaels - Here is the 2nd part and it also features student vs. teacher and damn if it wouldn't be a fantastic match. It also gives Daniel something to work with at Mania and he is so over that even Shawn Michaels couldn't get the crowd on his side.

2. WWE World Title: Brock Lesnar (c) vs. Batista - Batista seems the likely Rumble winner and I don't want to be bored to tears with him against Orton. Watching these two beat the piss out of each other would be fantastic and you could bet someone would stiff the other just because. Ideally Bryan winning the Title would be best, but I want to keep one guy in only 1 match on this list, so Brock winning the Title inside the Chamber and taking on Rumble Winner Batista works too.

1. Undertaker vs. John Cena - This match will hopefully happen at some point (most saying Taker's last match when that comes), but with this being WrestleMania XXX you might as well do it now. Cena is the one guy the fans would believe has a shot to end the streak and the one guy the smark crowd would riot over it if actually happened (which it would't). Most cases the WWE Title match ends Mania, but nothing could follow Cena/Taker.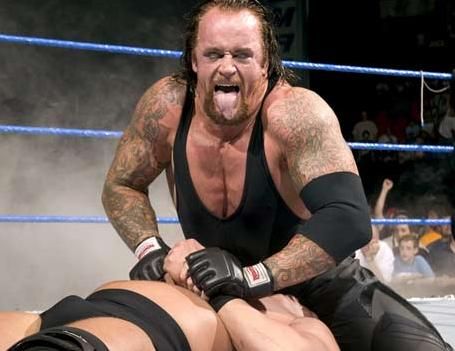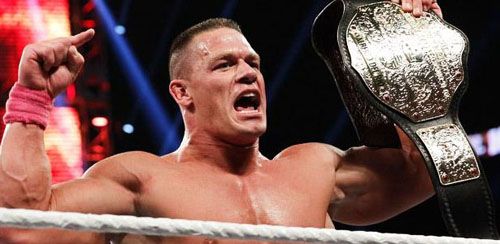 ---



JUSTIN WATRY
5. Hulk Hogan vs. Nobody - I am going to keep these responses short, as fantasy booking and all that is not my cup of tea. Plus, with WrestleMania XXX, WWE could probably put Zack Ryder vs. John Morrison in the main event and still make buckets of money. It really does not matter too much anymore. That being said, The Hulkster has to be a part of the festivities. He missed out on WMXX and should learn from that. My only issue is that Hogan should NOT wrestle. He really should not. Deep down, I know he probably will want that illustrious 'one more match.' Just do not do it. Show up in a Piper's Pit segment and beat up 3MB. Simple as that.

4. Daniel Bryan In A Big Match - Yes, I STILL think all of this 'keep Bryan down from the machine' is leading to something huge. All the Twitter remarks and backlash is playing right into the eventual payoff. WWE knows what they have with Bryan. This is not 'We Want Ryder' or any other fad. Bryan will get his moment. Now does it happen at Mania or maybe his home state at Extreme Rules? Time will tell. Regardless, Bryan deserves some kind of high profile spot at WMXXX - main event or not.

3. Undercard Classic - Let Big E Langston and Wade Barrett have a 20 minute match. Give The Shield 25 minutes in a triple threat match. All Cody Rhodes and Goldust time to go out there and steal the show in the first hour. Something! Again, I am not picky nor do I care to get into specifics. The prestige of WMXXX calls for a Steamboat/Savage or Bret/Owen to take place. Forget the big name main events. Those matches will deliver. Give a new or fresh talent time to shine on the grandest stage.

2. CM Punk vs. Triple H - I wanted this match last year, as well as my top choice (seen below). Instead, WWE went in another direction. That is fine. It is their company, and yes - their profit will be made. However, if we are talking MY likes and dislikes, there is unfinished business between Punk and HHH. Their Night of Champions match only happened because Kevin Nash had to back out late. That should have never happened in the first place. Since it did, I have been craving more. More promos. More brawls. More videos with them discussing their history. More intense stare downs. More!

1. Brock Lesnar vs. The Undertaker - I will continue to want this match. No long explanation needed. Brock vs. Taker in a No Holds Barred slugfest!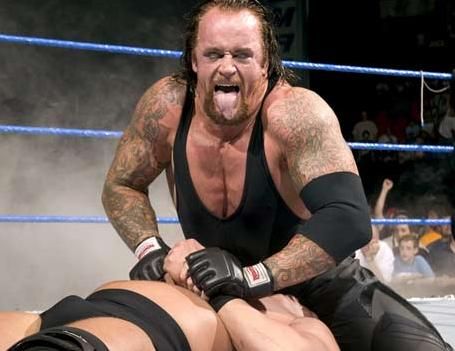 ---



MICHAEL WEYER
5. CM Punk vs. HHH They seem to be setting this up and other guys are listing it on this list so I'll join in as well. It does make sense, Punk taking it to HHHH and, despite all the grief we give him, Hunter does bring his A game for Mania battles. So we'd get a great brawl, Authority no doubt going in to help but Punk still holding his own and a win here can provide some happiness for fans while reminding us of the stellar athletes both men are still.

4. Roman Reigns vs. Big E Langston After stealing the show at the Rumble, Reigns is on his way up, no doubt about it. Big E has been pretty good as well rising as IC champ and thus makes sense to put them against each other. It'd be a hard-hitting battle to be sure that can showcase both guys well, a pair of fresh guys to become stars at Mania as it should be. Reigns would get the title and thus begin his new push with fan support behind him and thus give WWE a new star which they desperately need.

3. A real Divas match Diva bouts at Mania are usually relegated to battle royals or tag team matches with some celebrity. But with AJ Lee having stolen the division and raised it up as champ, be nice to see her in a regular match defending the title, maybe Natayla or someone top to give her a real challenge. Just be nice to see the Divas get their due and rise up more for fans.

2. John Cena vs. Daniel Bryan As we appear to be locked for Orton/Batista, WWE should recognize how crap the reaction to Batista is from the fans. So throw a bone by giving Bryan a shot at the World title with Cena. For all the crap he's given, Cena has always done his best to push Bryan as shown by their classic battle at SummerSlam last year. We can get a good build of Cena wanting the win back but more importantly, recognizing how Bryan got screwed over and give him a fair shot. Put this as the main event and we can get a great capper to the show and a Bryan win gives WWE the "YES" moment we all want and cut off the growing fan disdain.

1. Undertaker vs. Sting Hey, it's the one we keep dreaming of, right? With word of Sting reaching a possible deal at last with WWE, not out of the realm of impossibility as previous years. It's pretty much the last "dream match" we can get, a classic battle of two true icons of the business. The build can be great with challenging mind games and while neither man is at peak condition anymore, they would be able to bring it for this battle. If nothing else, the sight of them going at it would be worth paying money for, WWE has to see the money in that and we can get a great conflict to pay off the dream and let Taker steal the spotlight once more while Sting finally gets his overdue recognition from WWE.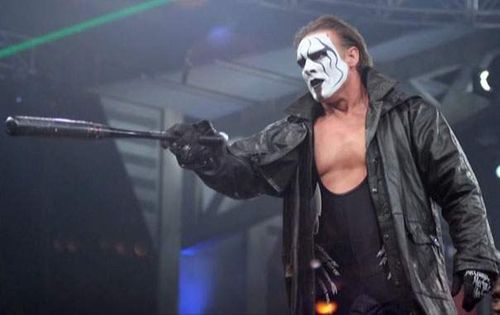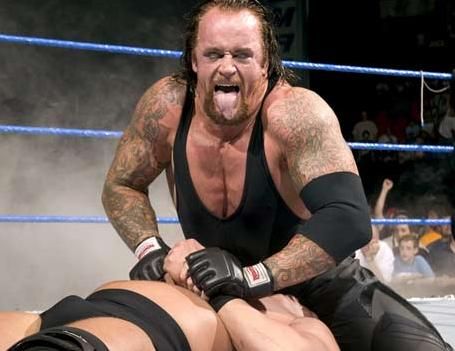 ---



MIKE HAMMERLOCK
5. Big E Langston vs. Sheamus vs. Cody Rhodes vs. Goldust Fatal Four-Way Elimination Match for the Intercontinental Title - I literally had to scrap everything I had been thinking about WrestleMania after the Royal Rumble. I think the crowd reaction in Pittsburgh is a clarion call for us to reconsider what we think we know about the current direction of the WWE, and that WWE Creative needs to be pulling all-nighters until it figures out how to book a WrestleMania that causes a wave of euphoria rather than one of derision. I'll get to the specifics of how my thinking has changed as I go though my picks. First, a quick acknowledgement of other things I'd do. If Sting shows up, I'd put him in a nostalgia match, ideally against Goldberg but more likely against Chris Jericho. If possible, I'd put AJ Lee against Trish Stratus. The Usos will be getting a 10-week build to face the New Age Outlaws for the WWE Tag Title.

That brings me to this match. First off, Langston should unify the IC belt with the U.S. belt at Elimination Chamber. Originally I thought it made sense to have that match at WrestleMania, but I require Dean Ambrose elsewhere. The unification would make the IC title the definitive secondary belt in the company. Having Sheamus (whose Rumble performance I can't praise enough) target this belt would help raise its prestige. Langston has done nothing but good things since his push started and the Rhodes brothers have been aces for months now. I'm solving the problem of how to give all four of these guys their deserved spotlight by putting them in a single match. I'd plan it as a four corners, tag-in affair. One-by-one guys get eliminated until the champ is the only man standing. The other reason why I'd work it that way is it would be awesome to see the Rhodes' work together until they got to the last two and the crowd would mark out as they finally had to face each other. You know, storytelling.

4. CM Punk and Shawn Michaels vs. the Wyatt Family - Yeah, I know all of these guys are currently pointed in other directions. It doesn't change the fact that I want to see this match. I assume Punk is headed toward a clash with HHH, which would be fine, especially if AJ and Stephanie get worked into the story (for the "I dig crazy chicks" ending). I had been thinking Punk and Daniel Bryan vs. D/X, which would be awesome except I don't want backlash against the rest of the card in order to make that happen.

I free up the Wyatts by making their Rumble attack on John Cena a proxy move for Undertaker, who will be channeling some very big evil. Punk gets drawn in via Kane. Basically Punks thumps Kane, Undertaker steps out and declares the only person who gets to beat his brother like that is him, Wyatts attack. WrestleMania match gets made 3v1, but Punk somehow manages to win a stipulation that he can pick a tag partner. Punk comes out the next week and says the only way he can beat the Wyatts at WrestleMania is if he's got Mr. WrestleMania in his corner. Undertaker emerges to remind him that Taker retired Shawn. Then Shawn lawyers him, noting Taker technically only retired him from singles competition. Also, as part of the build for another match, HHH turns on Shawn, saying HBK is no use to him since he can't get in the ring, setting up Shawn's acceptance of Punk's offer. Uneasy alliance between Shawn and Punk gets formed, fans go wild.

3. Shield vs. Evolution - It's entirely probable we'll see Roman Reigns, Randy Orton and Batista in the WWE title match at WrestleMania. It's basically set up and Reigns just needs to win the Elimination Chamber match to lock it in. Brock Lesnar might get thrown into the mix too. If that match occurs, it should be named the Beef Supercollider Match for the WWE World Heavyweight Championship ... but I digress. Batista just went over like a lead balloon at the Rumble and Randy Orton wrestled his tail off to minimal reaction. Why not package them in something 90%-plus of your fans want to see? Evolution is begging to be done and it could set up Orton vs. Batista down the road at a time when the feud would be more likely to go over with the fans. But how do you get there?

Let's start with the Shield. After Reigns tossed Rollins and Ambrose at the Rumble, they've surely got tension. They agree to patch it up the only way they know how, by dishing out Shield-style justice. Except they start laying out a whole new group of people. They hear the calls for justice from the fans, who don't want Randy Orton to be champion or Batista to hold that WrestleMania shot. And if HHH won't listen to the people and deliver justice, maybe he'll listen to a three-man powerbomb from the Shield.

Basically, Shield goes rogue, sending the audience into a frenzy of adoration. Meanwhile, Orton drops the belt at Elimination Chamber, where Reigns eliminates him. Batista gets himself into a match against Daniel Bryan with the WrestleMania shot on the line and loses it while suffering from the ill effects of a Shield beat down. HHH then rallies the forces of Evolution to put an immediate halt to the Shield. Randy's title rematch gets put on a hiatus and he can tease that he's still got it coming for a few months, kind of like a Money in the Bank briefcase without the briefcase. The result is two of the most dominant factions in the history of the business tearing each other apart for our amusement. Should be fun.

2. Undertaker vs. John Cena - Why wait? If Vince McMahon wants this to be the biggest WrestleMania of all time and to sell the absolute maximum number of WWE Network subscriptions, then this is the match he makes. It is the runaway best matchup for both of these guys. Who knows where they're going to be in a year or two? Pull the trigger on Superface Cena vs. the Streak and everybody involved can Scrooge McDuck into a giant pool of cash.

As I mentioned above, they can make it that the Wyatts attacked Cena at Undertaker's behest. Why? Because Taker didn't want Cena to be distracted by the WWE title when the urn keeps screaming out Cena's name. Cena has been chosen by darker forces. He is the next lamb for sacrifice. Honestly, it almost doesn't matter what they say. As long as this match is on the card, then even the casualest of observers will be tuning in.

1. Daniel Bryan vs. Brock Lesnar for the WWE World Heavyweight Championship - Listen to Ray Davies and give the people what they want. What they want this year is to be in (or to watch) a stadium full of people doing a YES! chant. The only guy who can deliver it is Daniel Bryan and the only way for it to truly resonate is if he does it to close the show with a belt around his waist. There's lots of other excellent stories they could tell, but the gravity around this one has become too strong to resist (or at least so strong they shouldn't resist).

Lesnar can win the belt at Elimination Chamber, because he's sick of waiting around. Bryan can corner Batista by claiming there's still one more man Batista has to beat before he can truly claim to be the top contender. Fan pressure can force the match - Vince: "The WWE Universe voted overwhelmingly for this clash on the WWE App. Mr. Batista, I suggest you get ready for a fight." Then we get David vs. Goliath at WrestleMania with two guys talented enough to blow our minds.

Also, in order to put over Daniel Bryan with the Markerson family down the block as much as he is with Smarky McPostsalot surrounded by his empty cans of Red Bull, I suggest deploying a secret weapon ... Hulk Hogan. He can come back and declare he hasn't seen any like the YES! Generation since Hulkamania was running wild. D-Bry may not be the biggest guy on the planet, but he's got a heart made out of 24-inch pythons. Hogan can neutralize Paul Heyman during the match, give Bryan the Hulk bump with the casuals and, hey, watch WrestleMania because - Hulk Hogan! So not only do you wind up with Daniel Bryan leading 75,000 people in a YES! chant, Hogan's there too. The Internet fills up with snowflakes and everyone goes to bed happy. It's what's best for business.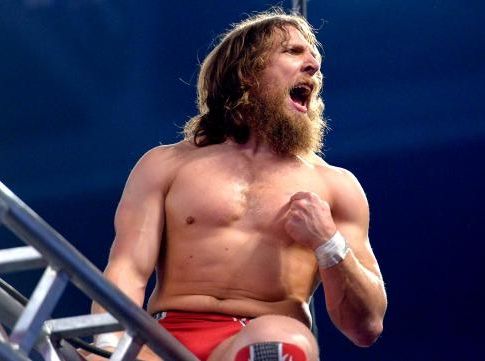 ---



Greg DeMarco
Okay, so I cheated...

8. Piper's Pit with Hulk Hogan, Mr. T, Paul Orndorff, Bob Orton & Jimmy Snuka - Calling back to the original WrestleMania main event? Do it right. Have the Pit, let Damien Sandow interrupt it, and have him take some shots from everyone. The crowd will eat it up, and homage will be paid.

7. Cody Rhodes vs. Goldust - Goldy says he doesn't want it anymore, which means it has to happen, right? It makes sense, and there are few opportunities like this in the WWE today. I say you let them go at it, and obviously you have Cody go over (even if he might not want to).

6. The Ultimate Warrior vs. Ryback - Crazy versus Crazy, let's do it!

5. D-Generation X & Corporate Kane vs. CM Punk, Dolph Ziggler, The Shield (Seth Rollins & Dean Ambrose) & The Big Show - Since Evolution is already spoken for (for the record, I'd love to see Evolution vs. The Shield), we can move forward with DX vs. a super team. CM Punk makes the perfect leader, even if the WWE is telegraphing him vs. Kane for 'Mania. The DX team is (obviously) Triple H, Road Dogg, Billy Gunn, X-Pac and Corporate Kane. Shawn Michaels is retired people, get over it. The Shield should turn face, so I'd do it as part of the build to this match. I actually don't like Big Show in this match, but he makes the most sense given his history with The Authority.

Now if this were truly a fantasy, it would happen inside two rings with a cage—War Games!

4. Brock Lesnar vs. Sheamus - Call it process of elimination, but Sheamus is left as the best option for Lesnar. I'd rather see that than Sheamus-Bryan, even if they've had great matches when given more than 18 seconds of ring-time. Sheamus is a great opponent for almost anybody, and his hard hitting style against Lesnar works for me.

3. John Cena vs. Bray Wyatt - After the Royal Rumble, I desperately want to see this match. We might see it at the Elimination Chamber pay-per-view, because the WWE has to have a ton of faith in Bray before they put him in the ring with Cena at freakin' WrestleMania 30! Bray stands amongst Roman Reigns and Big E Langston as the future of the WWE. A match with (and win over) John Cena (who loses nothing in defeat) would cement Bray Wyatt for years to come.

2. The Undertaker vs. Roman Reigns - With Bray in a singles match, The Shield vs. The Wyatt Family is out as a WrestleMania match. I am on the Roman Reigns train, and his performance—and crowd support—at the Royal Rumble was huge. Remember, Batista was positioned as the face and Reigns was the heel. Yet everyone wanted Reigns to win. I hate hearing the phrase "Not Ready" with Roman Reigns. He's ready...so ready it ain't even funny. It's time to make him one of the top stars in the company, and there's no bigger way to do that than ending The Streak. If you've read my columns, you know I believe it has to end. Use it to the fullest, and let Roman Reigns end The Streak.

1. WWE Championship: Randy Orton (champion) vs. Batista vs. Daniel Bryan with Special Guest Referee Shawn Michaels - Batista, as the Royal Rumble winner, is basically locked in to his WrestleMania match—and I'm not going to do that massive of a re-write (it's illogical at this point). Triple H could make him defend it at the Elimination Chamber event, but that makes no sense. If I were the WWE, I'd point Triple H at Randy Orton, saying that Orton's complaints have him worried, so he's adding a third man to the mix. Trips puts the title third spot on the line in the Chamber, and puts Corporate Kane amongst the competitors. Kane is eventually eliminated by CM Punk, but Daniel Bryan beats Punk for the spot in the main event. Shawn Michaels is an essential element here. Short of Michaels wrestling (which isn't going to happen, ever), having him come full circle to count the three count for his trainee is the best way to put the bow on their "issue." Daniel Bryan get his signature win (which me may already have due to SummerSlam 2013), and we get our "YES!" moment to close the show.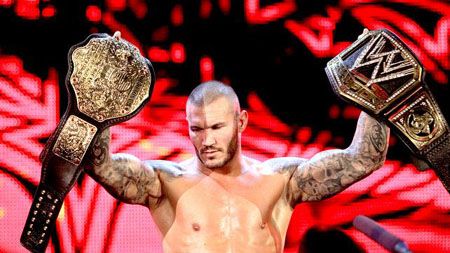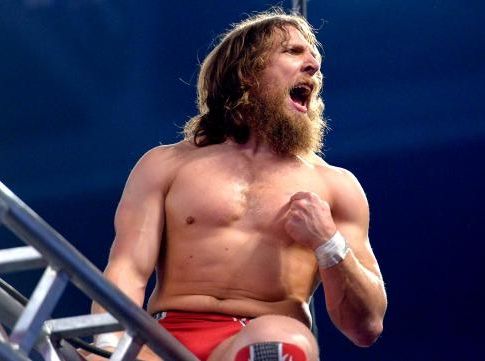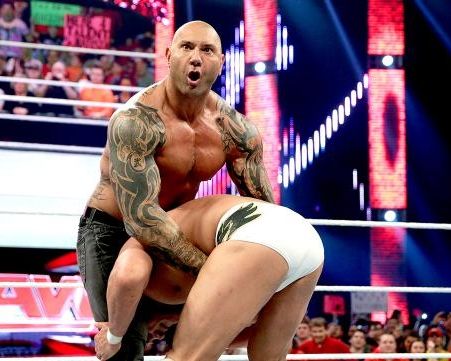 ---



Ryan Byers
5. Tag Team Turmoil for the WWE Tag Team Titles: New Age Outlaws vs. Real Americans vs. Luke Harper & Erick Rowan vs. Prime Time Players vs. Los Matadores vs. 3MB vs. The Rhodes Brothers vs. The Usos vs. Truth & Consequences vs. Demolition - Maybe it's just the CHIKARA fan in me, but I'm a sucker for a good tag team gauntlet match, and WWE finally has a deep enough division that they could do one properly. I don't picture this match being a major attraction but rather just some fun, midcard fodder, similar to what the cruiserweight gauntlet match was on WrestleMania XX. The lineup for the match I've provided is essentially the entirety of the current division with two major exceptions: First, I've booted Ryback and Curtis Axel because, frankly, it's my fantasy-booked show and they bore the holy hell out of me. Second, I've inserted DEMOLITION, because it's been a while since they did anything with WWE and I figure they could be good for a nostalgia pop and a couple of minutes of action. They do well enough on legends' shows these days from what I hear. I don't even necessarily care who wins this one - I'm more interested in the journey than the destination.

4. Dean Ambrose (c) vs. Seth Rollins (c) vs. Roman Reigns in a unification match of the United States and Intercontinental Titles - I have to admit, this isn't a completely original idea of mine, as I originally heard it floated out by the host of a podcast that I listen to. However, the scenario goes like this: Last week, Seth Rollins unexpectedly pinned Big E Langston in a six man tag. Use that to set up an IC Title match, which Rollins wins. Ambrose already has the US Title. Cracks are forming in the foundation of the Shield. The two midcard belts need to be unified because they're both fairly useless right now and you may as well have one useless belt instead of two. Roman Reigns needs a major breakout victory. The best way to take advantage of all of those things is a match pitting Shield member against Shield member against Shield member with both belts on the line, winner take all. Ultimately, your victor would be Roman Reigns, who would then hopefully have a championship reign that elevates him to true main event status as a singles competitor.

3. Daniel Bryan vs. Triple H - A lot of people are calling for Bryan vs. Shawn Michaels but, based on the most recent reports I've seen at the time of this writing, the odds of Michaels actually wrestling seem phenomenally low. Thus, the best way to finally cap off the "Daniel Bryan is being held down by the machine" storyline short of having him win the championship is to go up against the man who has been orchestrating the entire anti-Bryan campaign in storyline terms. Most reports seem to have Sheamus being Bryan's opponent and Triple H squaring off with CM Punk, but I honestly don't know how the first of those matches makes any sense and the second one isn't nearly as compelling from a storyline or in-ring standpoint as the possibility of everybody's favorite underdog against WWE's COO.

2. Brock Lesnar (c) vs. Dave Batista for the WWE World Heavyweight Title - The most reliable sources on the 'net are telling me that I won't get this match and that instead we'll probably see Batista vs. Randy Orton and Lesnar vs. The Undertaker. Quite frankly, this match intrigues me more than either of those bouts. First off, let me say that I'm probably one of the few fans on the web who is HAPPY to see Batista back and HAPPY to see him win the Royal Rumble, and I'm glad he's main eventing WrestleMania. I think that Lesnar would be the best opponent for him in that role for a few different reasons. First, both of them are large men with impressive power moves in their arsenal who, based on their past bodies of work, have no qualms with throwing others around or being thrown around themselves. Second, given both men's backgrounds in MMA (Lesnar's admittedly being hundreds of times more extensive than Batista's) I think they could incorporate some unique spots into this match and break up what otherwise might be a homogeneous WWE style card. Third, it's actually a unique match. We've never really seen these two feud extensively, whereas we've seen Lesnar vs. Taker many times a decade ago when both guys were in better shape.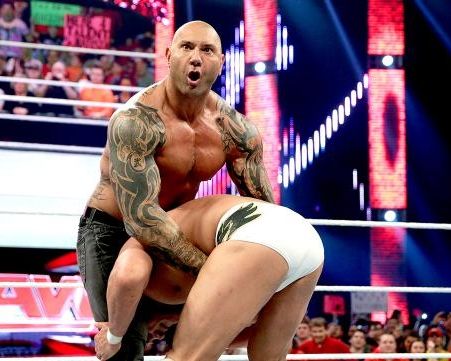 1. The Undertaker vs. John Cena - I've already commented on this fantasy match in our "Top 5 Desired Undertaker Opponents" column a couple of weeks back, and I don't know that I need to repeat myself too much. Simply put, WWE fans are conditioned to think Cena will win most of his major matches, but they're also conditioned to think Taker will never lose at WrestleMania. The atmosphere that dynamic would create is enough reason to do the match standing on its own, plus I think that Cena, underrated in-ring performer that he is, could give us a match with Taker that, though it wouldn't be as good as the Michaels/HHH/Punk affairs, wouldn't be so bad that it would look completely out of place when compared with them. And, yes, I would put this match on last. I don't see anything being bigger in the casual fans' eyes than the Undertaker's match at the next several WrestleManias, and the biggest match should be on top, period.

---
YOUR TURN KNOW IT ALLS

List your Top Five for this week's topic in the comment section using the following format:

5. CHOICE: Explanation
4. CHOICE: Explanation
3. CHOICE: Explanation
2. CHOICE: Explanation
1. CHOICE: Explanation
Your heart is free. Have the courage to follow it…TO CSONKA'S TWITTER!

http://www.twitter.com/411wrestling
http://www.twitter.com/411moviestv
http://www.twitter.com/411music
http://www.twitter.com/411games
http://www.twitter.com/411mma

Have you checked out the Csonka Podcasting Network? If you haven't, you should We run anywhere from 15-20 shows a month, discussing pro wrestling, the world of MMA, the NBA, general sports, popular TV series of the past, bad movies, battle rap, interviews, MMA & Wrestling conference calls and more! Around 10 different personalities take part in the various shows, which all have a different feel; so you'll likely find something you like. All of the broadcasts are free, so go ahead and give a show a try and share the link with your friends on the Twitter Machine and other social media outlets! Running since May of 2011, there are currently over 450 shows in the archive for you to listen to.



Larry Csonka is a Pisces and enjoys rolling at jiu jitsu class with Hotty McBrownbelt, cooking, long walks on the beach, Slingo and the occasional trip to Jack in the Box. He is married to a soulless ginger and has two beautiful daughters who are thankfully not soulless gingers; and is legally allowed to marry people in 35 states. He has been a wrestling fan since 1982 and has been writing for 411 since May 24th, 2004; contributing over 3,000 columns, TV reports and video reviews to the site.
comments powered by