SPOTLIGHTS
Wrestling's 4Rs 1.31.14: WWE Monday Night Raw Reviewed
Posted by Jack Stevenson on 01.31.2014

Daniel Bryan confronted the Authority, Brock Lesnar attacked the Rhodes brothers, the first participants in the Elimination Chamber were revealed and more! Wrestling's 4Rs breaks down the Right, the wRong and the Ridiculous of WWE Raw!


How the 4Rs of wRestling Work!
Here is a quick explanation of the 4R's. The column will run TWO times a week. We will group our feelings on the shows in various categories: The Right, the wRong and the Ridiculous. The Right is stuff that worked very well: a great promo, a great match and so on. PuRgatoRy is a section between the right and wrong. It shows equal traits from both sides that cannot be ignored and need discussed. It is not a bad place per say, as things can get remedied or go the wrong way the very next week. The wRong is what it sounds like: bad matches, bad or boring promos and so on. The Ridiculous is stuff that had no right on TV: Stupid angles and so on. And there is always a possibility of a 5th R, which is as bad as they come. This column is supposed to be analytical, and at the right time very critical of the shows, it was the whole reason it was created. This is not a "mark" column, nor a "smark" column, our goal is to analyze the show from many different fronts, reward the good and call out the bad. We will not apologize for our opinions, they are as they are, whether positive or negative.
---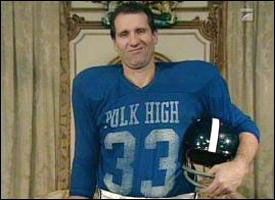 Let's rock…
By: Jack Stevenson
Raw 1.27.14:
QUICK MATCH RESULTS:
The Real Americans d. Rey Mysterio & Sin Cara

R-Truth d. Fandango

Dolph Ziggler d. The Miz

The Usos d. Rybaxel

Alberto Del Rio d. Kofi Kingston

The Rhodes Brothers d. The New Age Outlaws

The Bella Twins & The Funkadactyls d. AJ, Aksana, Alicia & Tamina

John Cena, Sheamus & Daniel Bryan d. The Shield



THE RIGHT:
Daniel Bryan confronts the Authority: This was a really good way to open Raw, it capitalized effectively on the energy and frustration created by what didn't happen at the Royal Rumble. I think it helped that the war of words was short and to the point, and allowed Bryan to look capable of genuinely frustrating Triple H. I'm actually quite looking forward to the rumored Bryan-Triple H match, I'm not certain that it will be a five star classic but it will certainly be interesting to see, and a comprehensive Bryan victory would compensate for many of the flaws their extended feud has had. A solid opening to the show.

Kofi Kingston vs. Alberto Del Rio: I liked this a lot more than most people it would seem. I felt that, especially if as rumors suggest they had to go much longer than originally planned, it was well plotted, athletic and consistently entertaining. Considering neither guy is particularly important in the grand scheme of things right now I was doubly impressed by how into this I got. It's not going to be on the Match of the Year list come December, but it was pretty much as good as you can get for a time filling exercise.

The New Age Outlaws vs. The Rhodes Brothers: This was a good, solid tag match that didn't lose too much from the finish, where Lesnar hit the ring to annihilate the Rhodes Brothers. If there's a downside to this it's that it reminded me just how brilliant the Rhodeseseses are; I've always been a fan of Cody's in ring skill and tasty looks, but Goldust is legit one of the five best wrestlers in WWE right now, and it's a shame to see either of them marginalized in anyway. Still, decent match, and the Outlaws look capable of serving their purpose as tag champs.

John Cena, Sheamus & Daniel Bryan vs. The Shield: why does the Shield have to die. This was so good. Were it not for the Wyatt interference that rather derailed the match's momentum it would absolutely be a Match of the Year contender, albeit a low end one. Instead, it'll have to settle for being comfortably the best match Raw has offered so far in 2014. No surprises that the Shield were involved. It's good to see Sheamus slotting neatly into the fray, I rather like him. Here's a thing; if the Elimination Chamber's other competitors are as strong as the first four, and we get the much speculated Shield/Wyatt six man, it potentially could be a better show than WrestleMania. Anyway, this was goooooood wrestling.

puRgatoRy:
Rey Mysterio & Sin Cara vs. The Real Americans: This was a fun, pacy tag match to kick off Raw. I thought Zeb Colter slapping Jack Swagger was an interesting development, and, drunk on pure, genuine love, I'm already contemplating the ways it could lead to Antonio Cesaro's main event run. A lot of Rey Mysterio's offense didn't look believable on his larger opponents, which took me out of the match quite a bit, but otherwise there was much to enjoy.

Fandango vs. R-Truth: This was barely even a thing.

The Class of 2002 Explodes!: So Batista and Randy Orton were exchanging words about their upcoming WrestleMania match and as you'd expect it was pretty boring. The appearance of Brock Lesnar livened things up considerably, and his threat to just maul people to death if he doesn't get his way will hopefully lead to some darn fine mauling in future episodes. Lesnar/Orton and particularly Lesnar/Batista would both be much fresher matches than Batista/Orton, and I'm still holding out hope that's what we'll get. On its own this was a nice but insubstantial segment, but maybe this will lead to more exciting and positive things.

The Miz vs. Dolph Ziggler: It suffered from feeling like filler before the bell even rang, but this was a decent back and forth match. It's hard to care about these things when you know they'll be forgotten within a moment of their ending, but it was as good as it could be.

The Usos vs. Rybaxel: One of many indifferent matches this episode. It was OK, The Usos are flipping brilliant and I'm happy every time they win, but I can't remember much about this. I hope Jimmy and Jey get something meaningful to do as a team at WrestleMania.

Mayhem in Diva Town: A DIVAS MATCH THAT I DIDN'T FEEL ENTIRELY NEGATIVE ABOUT I AM DAZED AND CONFUSED. This was a fine eight-woman tag; the early stages of the match gave little indication that this would anything other than the usual depressing schlock, but gosh darn it, it turned into a fine little melee towards the end, with a fun multi-woman suplex spot and a strong victory for Naomi. I still think if she's going to be taken seriously as a wrestler she has to stop using bottom based offense, but I think she and AJ could have a decent match together. Color me pleased.


THE WRONG:
NOTHING


THE RIDICULOUS:
NOTHING

THE RAW MATCH OF THE YEAR LIST:
Two new entrants this week, including a change at the top!



1.27.14- John Cena, Sheamus & Daniel Bryan vs. The Shield


1.13.14- CM Punk & The New Age Outlaws vs. The Shield


1.20.14- Rey Mysterio vs. Alberto Del Rio


1.06.14- The Usos & Rey Mysterio vs. The Wyatt Family


1.06.14- The Rhodes Brothers vs. The Real Americans


1.06.14- CM Punk vs. Roman Reigns


1.27.14- Kofi Kingston vs. Alberto Del Rio


1.20.14- The Usos vs. The Wyatt Family


1.20.14- The Rhodes Brothers & Big E. Langston vs. The Shield


1.13.14- Rey Mysterio vs. Alberto Del Rio


The 411:


Absolutely nothing to go in the wrong, which is good, but there was too much middling filler on the show for it to be entirely satisfying. Still, there was some decent angle advancement here and there and the main event was fantastic, and, with it also being able to boast just a smidgen of WrestleMania glitter, this is a Raw worth watching.

Show Rating: 7.0

As a reminder, I will be going by the 411 scale…

0 - 0.9: Torture
1 - 1.9: Extremely Horrendous
2 - 2.9: Very Bad
3 - 3.9: Bad
4 - 4.9: Poor
5 - 5.9: Not So Good
6 - 6.9: Average
7 - 7.9: Good
8 - 8.9:Very Good
9 - 9.9: Amazing
10: Virtually Perfect

The 857th edition is over…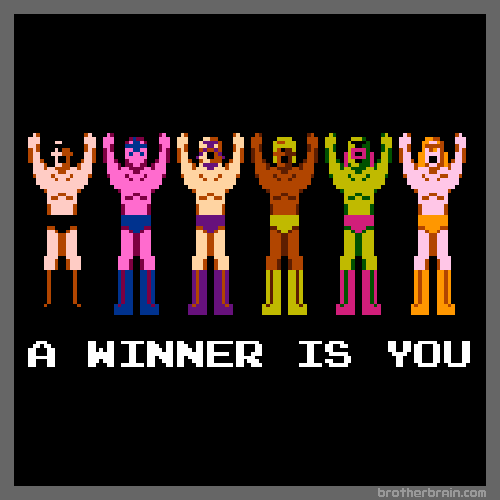 Have you checked out the Csonka Podcasting Network? If you haven't, you should We run anywhere from 15-20 shows a month, discussing pro wrestling, the world of MMA, the NBA, general sports, popular TV series of the past, bad movies, battle rap, interviews, MMA & Wrestling conference calls and more! Around 10 different personalities take part in the various shows, which all have a different feel; so you'll likely find something you like. All of the broadcasts are free, so go ahead and give a show a try and share the link with your friends on the Twitter Machine and other social media outlets! Running since May of 2011, there are currently over 450 shows in the archive for you to listen to.



Your heart is free. Have the courage to follow it…TO CSONKA'S TWITTER!

http://www.twitter.com/411wrestling
http://www.twitter.com/411moviestv
http://www.twitter.com/411music
http://www.twitter.com/411games
http://www.twitter.com/411mma
comments powered by