SPOTLIGHTS
Wrestling's 4Rs 2.03.14: WWE Smackdown & The Updated 2014 PPV Standings
Posted by Larry Csonka on 02.03.2014

Sheamus teamed with Daniel Bryan and Rey Mysterio against the Shield, Antonio Cesaro and Christian qualified for the Elimination Chamber and more! Wrestling's 4Rs breaks down the Right, the wRong and the Ridiculous of WWE Smackdown!


How the 4Rs of wRestling Work!
Here is a quick explanation of the 4R's. The column will run TWO times a week. We will group our feelings on the shows in various categories: The Right, the wRong and the Ridiculous. The Right is stuff that worked very well: a great promo, a great match and so on. PuRgatoRy is a section between the right and wrong. It shows equal traits from both sides that cannot be ignored and needs discussed. It is not a bad place per say, as things can get remedied or go the wrong way the very next week. The wRong is what it sounds like: bad matches, bad or boring promos and so on. The Ridiculous is stuff that had no right on TV: Stupid angles and so on. And there is always a possibility of a 5th R, which is as bad as they come. This column is supposed to be analytical, and at the right time very critical of the shows, it was the whole reason it was created. This is not a "mark" column, nor a "smark" column, our goal is to analyze the show from many different fronts, reward the good and call out the bad. We will not apologize for our opinions, they are as they are, whether positive or negative.
---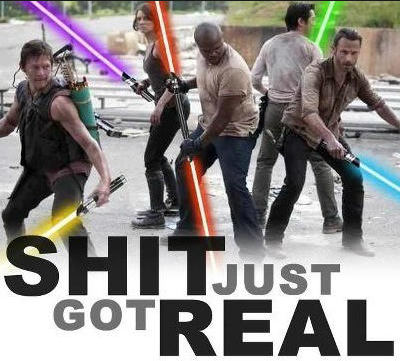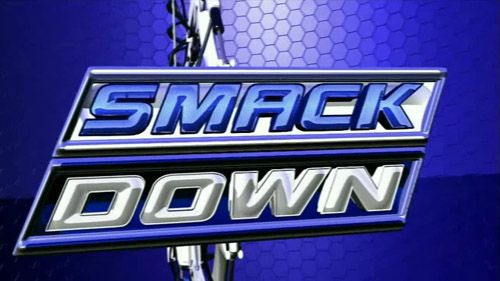 Smackdown 1.31.14
By: Daniel Clark
QUICK MATCH RESULTS:
Antonio Cesaro def. Dolph Ziggler at 8.29 by pinfall (Elimination Chamber qualifying match)

Fandango def. Xavier Woods at 3.14 by pinfall

Curtis Axel and Ryback def. The Prime Time Players at 1.31 by pinfall

Christian def. Jack Swagger at 5.54 by pinfall (Elimination Chamber qualifying match)

Kofi Kingston def. Damien Sandow at 1.58 by pinfall

Cody Rhodes def. The Road Dogg at 3.51 by pinfall

The Shield def. Rey Mysterio, Sheamus and Daniel Bryan at 11.52 by pinfall


THE RIGHT:
Antonio Cesaro vs. Dolph Ziggler: Really strong start to the show with an excellent match between these two which flowed continuously throughout an told a good story of initially both of them trying to get the win quickly, showing how important this match is to both of them, before settling into a match with a lot of counters from both of them, showcasing that they both know how to wrestle well. Cesaro gets the win in the end with the Neutralizer and goes into the Elimination Chamber, which has the potential to be ridiculous fun, and already, I can envisage Cesaro putting the giant swing on someone either into the walls of the Chamber or perhaps through one of the pods. This looks like it might be the start of Cesaro getting a push towards the main event, probably using the Chamber as a tester for him to see whether he can hang with the main eventers in the ring but also, and perhaps more importantly, whether the crowd cares enough about him to suggest he could be a main eventer. Clearly he has the talent, and has slotted into the midcard fantastically, so it would be good to see him step up, and once WrestleMania season is over, there will be a few vacancies near the top of the card. Also, whoever is writing Zeb Colter's signs needs to be promoted into a more prominent role, as they are wonderful in the sense that not only do they fit his gimmick perfectly, they are legitimately funny.

The Shield and HHH promo: Roman Reigns is put over to start with his highlights of his record breaking number of eliminations at the Rumble referred to here and it looks like it will continue. The Shield haven't done a particularly huge number of in-ring promos but when they do, there tends to be a reason for it and they tend to work particularly well. And here, the individual characters of the Shield continue to be developed and slowly and surely, more depth has been added to each of the members of the Shield. Roman Reigns is position as the ass-kicker and the bad-ass who people are scared of, Dean Ambrose is the arrogant jerk who thinks he is better than he is, and Seth Rollins is the level-headed ground figure who is acting as a peacemaker at the moment. Ambrose is put over well by a line saying that the reason he hasn't defended the US title is because no-one has the guts to challenge him, which is a nice way to cover up the fact he was barely defended it since he won it. Rollins's promo was slightly unconvincing and this is a weakness of his, but he can make up for it in the ring and he does appear to be improving in this regard. The challenge for a match against the Wyatts brings out HHH, who plays the role of the authority figure brilliantly here, acting as the boss and telling them not to get involved with the Wyatts, but Reigns is made to look strong again by standing up to HHH and getting in his face and telling him that they are not asking for his approval to take on the Wyatts. HHH therefore has to do what is best for business and books the match for the Elimination Chamber. Really good segment with the initial phase showing off some character work with the Shield with them touching on the issues that they had at the Royal Rumble, before then shaking that off and focusing their attention of the Wyatt Family for costing them their match on Raw, showing them back to being united and for the moment they are on the same page, but the break-up is probably coming in time for WrestleMania. Everyone played their part in this segment flawlessly and manages to set up a big match for the upcoming PPV as well as developing the Shield.

Christian vs. Jack Swagger: Firstly, it is great to see Christian back in the ring as you know with him you are also going to get something good inside the ring, and given that he was in the World title picture before he got injured, him returning to have an elimination chamber qualifying match instantly would make a lot of sense, and him winning on his return is the right call, as he is higher up the totem pole than Swagger is, and plays into his "one more match" gimmick, which looks to be continuing with his post match promo, but with a more serious tone as he recognizes that he is running out of chances to be world champion and so in all of his matches, the stakes are automatically upped for him. As for the match itself, a little disappointed that it was only given six minutes, as these two have had some brilliant matches in the past and it would have been great to see if they could still live up to them, but what they did with the time they had was really good and Christian showed no signs of any ring rust having been out for a few months, but would like to see a rematch given 15-20 minutes at some point. Randy Orton vs. John Cena vs. Sheamus vs. Christian vs. Antonio Cesaro vs. Daniel Bryan for the WWE World Title inside the Elimination Chamber just sounds mouthwatering on paper, and given the talent involved in the match, it will be surprisingly and disappointing if this is not in contention for match of the year accolades at the end of the year.

Cody Rhodes vs. The Road Dogg: To start with, the announcement by HHH in his interview with Michael Cole that the two teams will meet on Raw for the titles inside a steel cage, works on two levels, as announcing the match in advance hypes it up and is a reason to watch Raw, but also, it fits the tweener-ish authority character that he has as on the surface, it looks as if he is giving the Rhodes Brothers a fair rematch and the steel cage will ensure that we will get a result, but you also get the impression that there is a plan a foot to make this easier for the Outlaws to retain the title. Match was short enough, but had some good stuff in it, with the Road Dogg working on the injured arm of Cody, and Billy Gunn trying to interfere, but is slightly backfiring and Cody is able to get the win, which at this stage of their respective careers, should be the case, with Cody being a better singles wrestler, but the tag team experience of the Outlaws gives them a chance in tag team matches. Perfectly acceptable and good segment to continue the feud and set up the cage match on Raw.

The Shield vs. Daniel Bryan/Rey Mysterio/Sheamus: Loved the pre-match promo by the Wyatt Family, firstly because it allowed Luke Harper and Erick Rowan to speak, which is something that they haven't done too often, and the line of "run" by Rowan and the end was delivered faultlessly. In addition to this, the stuff from Bray Wyatt was his usual good stuff, and the Wyatt Family/Shield match will be fun. As for the match itself, a little bit predictable, as beforehand, I had noted that I expected the match to end with Reigns pinning Mysterio, but that is not necessarily a criticism, and although we have seen the Shield involved in plenty of these kinds of six man tag matches before, but they keep delivering quality match after match, and this one, was really strong and was the best match on Smackdown so far this year. The Shield have obviously had plenty of time to develop their in ring style and characters, but the face team here played their roles to perfection as well, with Rey playing the face in peril, Sheamus being the dominant ass kicker, and Bryan being the man the crowd want to see and worked well as the hot-tag man and he was on fire when he came into the match and the crowd where really into this match. Great finish to the match with Bryan doing his bit to take out the Shield outside of the ring, Sheamus taking out Rollins with the Brogue kick, but is unable to get into the ring afterwards as his previously injured shoulder in rammed into the ring post, and a distraction by Ambrose, which he gets taken out by Bryan, just working long enough for Reigns to recover and hit the spear of Rey when he is going for the 619. Fantastic match, really great finish, and the Shield continue to look strong as a unit, while no one looks weak at the end of this.


puRgatoRy:
Alexander Rusev inset: Alexander Rusev on NXT has been reasonably promising, and although there is a slight element of him playing a stereotypical foreign heel, he is plenty of athleticism for a man of his size, and Lana has done a good job of being his mouthpiece and building him up as a threat. Not sure quite where he is going to fit onto the roster right now, especially on the Road to WrestleMania, so would perhaps have held off on his debut until after WrestleMania 30, allowing him an extra couple of months to improve, but recently everyone who has been called up from NXT has had a plan and a purpose, so presumably, that is the case here.


Titus O'Neill turns heel: The match between the Prime Time Players and Rybaxel was nothing much really, but the match was never the point of this segment and just a vehicle to cause some tension between Darren Young and Titus O'Neill. As for the heel turn itself, it came slightly out of nowhere as there hadn't been much tension between the two, and it could have done with a couple of weeks of build up to it, perhaps having them act more disappointed after a loss, or have some issues in backstage segments, but does fit the character of Titus O'Neill, as ever since his NXT debut, he has always been obsessed with winning and done whatever it takes to win, which is initially, why he teamed up with Darren Young in the first place as his nice guy face act wasn't getting him called up to the main roster, so on that level, the character motivation for the heel turn makes perfect sense. That said, I'm not convinced that a heel turn and the splitting up of the Prime Time Players is something that the audience was asking for, nor am I 100% certain that there is a long term plan for this, as the last tag team to split up, Tons of Funk, have seen no benefit to either man, and given it is WrestleMania season, a feud between Titus O'Neill and Darren Young is going to be way down on the list of priorities for the creative team and both men are likely to get lost in the shuffle. The heel turn itself, perhaps a little premature, was fine, and the beat down was pretty impressive, but judgment is being reserved until for the time being until it becomes clear what the purpose and direction for this was.

Fandango vs. Xavier Woods: The best match in the series that these two have had and good for Fandango to get the win as he has more of an upside and more connection with the crowd, and something is building between Fandango/Summer Rae and Emma, who again appears at ringside. The feud between them is slowly being built on TV and developing slowly, this time with Summer Rae breaking up Emma's sign, but Emma having a backup sign was a really nice touch and adds a bit of depth to her character. Still cannot get behind Xavier Woods and R Truth though, as they dance after the match, not really selling the loss as something that mattered, although with Woods not immediately joining in with R Truth and the Funkadactyles post-match dancing, perhaps he is starting to be a bit more serious in his approach in the ring, which would be good to see.


THE wRong:
Kofi Kingston vs. Damien Sandow: The match was much of a match really, with Kofi getting the win and building a little bit from the momentum he gained from beating Randy Orton and then from his Royal Rumble Elimination save on Sunday, but the booking of Damien Sandow is the problem here. Three months ago he took John Cena to the absolute limit in a World title match, and since then, his booking has been perplexing and hasn't made any sense in terms of him trying to build on that performance and has fallen back further into the midcard than he was before he won the Money in the Bank contract. He is being booked in a downward spiral storyline, which have been done many times before, and virtually every time, has been of no benefit to the wrestler who is undergoing it. Sandow looks like a chump with him continuingly losing, and although eventually he will probably be built back up, by then, it will probably destroy the majority of his credibility as a main eventer. These storylines can work if a face is involved, as they can regain their momentum and start winning by embracing a heel turn, but when they are already a heel, that is not an option. Reserving a little bit of judgment on this for the moment until it is clear what the end purpose for Sandow is, but for now, I'm not a fan of this story that is being told.

THE RIDICULOUS:
NONE


The 411:


Wonderful episode of Smackdown with three really good matches and an excellent in ring segment headlining the show, but even the lower half of the card on this occasion stepped it up and the only thing that was wrong on the show was more of a storyline issue than anything that happened.

The six-man tag to finish the show was the best match on Smackdown this year and kept the Shield really strong, and continued their ability to have quality six-man tag team matched week-in, week-out, while the two qualifying matches for the Elimination Chamber were really good as well, in particular the Antonio Cesaro vs. Dolph Ziggler match that kicked off the show, while Christian's return from injury and victory over Jack Swagger sets up a potentially outstanding title match at the PPV, while these qualifying matches provided some top quality wrestling on free TV on this show and with Christian and Sheamus back, this will up the quality of matches on Smackdown as the two of them consistently deliver good things within the ring.

The feud between the New Age Outlaws and the Rhodes brothers continued as well with a well-worked match, and sets up their title match on Raw well, and they made the most of the five minutes of TV time that they were given,

The heel turn from Titus O'Neill, although coming a little bit prematurely and slightly out of left-field, was well executed and fitted in with the consistency within his character and has got off to a strong start, although there will be question marks over how the momentum gained from this will be continued and whether or not him and Darren Young will just face into the background now that they no longer are together in a tag team.

This was a great example of what an episode of Smackdown should be like, with three excellent matches, one excellent in-ring promo, while the mid-card stepped up their game as well, with the heel turn well executed, the tag team title feud build up in a solid match, and Fandango and Xavier Woods put on the best match that the two of them have had together in this little TV feud that has been running for the past month or so. Hopefully the quality of the episodes can continue to be this high on the road to WrestleMania, but this is a great starting point for Smackdown on the way to WrestleMania.

Show Rating: 8.8

As a reminder, I will be going by the 411 scale…

0 - 0.9: Torture
1 - 1.9: Extremely Horrendous
2 - 2.9: Very Bad
3 - 3.9: Bad
4 - 4.9: Poor
5 - 5.9: Not So Good
6 - 6.9: Average
7 - 7.9: Good
8 - 8.9:Very Good
9 - 9.9: Amazing
10: Virtually Perfect

CSONKA's PPV RANKINGS

TOP PPVs For 2014
As a reminder, this is not a basic "how good was the show" number like a TV show, as I have always felt that a PPV is very different from a regular show. I have always judged PPV on how they built to a match, the match quality, crowd reactions to matches and angles, the overall booking, how the PPV leads into the future, PPV price and so on and so forth. I have added this in here for an explanation since so many have asked, and I have previously discussed it on podcasts. I understand that this may seem different, but that is how I grade. Obviously your criteria may be different.
Click the score of the show to go and read my review and or report from that particular event.
NJPW WrestleKingdom VIII - 8.0


NJPW Fantastica Mania III - 7.7

EVOLVE 26 - 7.6

EVOLVE 27 - 7.5

EVOLVE 25 - 7.4

NJPW Fantastica Mania II - 7.4

NJPW Fantastica Mania - 7.0


TNA One Night Only- Tag Team Tournament – 6.0


WWE Royal Rumble - - 5.9



TOP PPV MATCHES of 2014



From NJPW WrestleKingdom VIII - Hiroshi Tanahashi vs. Shinsuke Nakamura [****¼]


From NJPW Fantastica Mania II - Ultimo Guerrero, Kazuchika Okada and Tomohiro Ishii defeated Hiroshi Tanahashi, Tetsuya Naito and La Sombra [****]

From NJPW WrestleKingdom VIII - Kota Ibushi vs. Prince Devitt [****]

From NJPW WrestleKingdom VIII - Kazuchika Okada vs. Tetsuya Naito [****]

From EVOLVE 26 - Ricochet vs. Trent Baretta [****]

From WWE Royal Rumble – Daniel Bryan vs. Bray Wyatt [****]


From NJPW Fantastica Mania III - Hiroshi Tanahashi, Mistico II & Kota Ibushi vs. Shinsuke Nakamura, Mephisto & Yujiro Takahashi [***¾]

From NJPW Fantastica Mania II - Shinsuke Nakamura vs. Rush [***¾]

From NJPW Fantastica Mania - Shinsuke Nakamura and Ultimo Guerrero vs. Rush and La Sombra [***¾]

From NJPW WrestleKingdom VIII - Hirooki Goto vs. Katsuyori Shibata [***¾]

From EVOLVE 26 - Chris Hero vs. Anthony Nese [***¾]

From EVOLVE 25 - Trent Batetta vs. Anthony Nese [***¾]

From EVOLVE 25 - Rich Swann and the Young Bucks defeated Johnny Gargano and the Bravado Brothers [***¾]

From EVOLVE 27 – Johnny Gargano vs. Uhaa Nation [***¾]




Have you checked out the Csonka Podcasting Network? If you haven't, you should We run anywhere from 15-20 shows a month, discussing pro wrestling, the world of MMA, the NBA, general sports, popular TV series of the past, bad movies, battle rap, interviews, MMA & Wrestling conference calls and more! Around 10 different personalities take part in the various shows, which all have a different feel; so you'll likely find something you like. All of the broadcasts are free, so go ahead and give a show a try and share the link with your friends on the Twitter Machine and other social media outlets! Running since May of 2011, there are currently over 450 shows in the archive for you to listen to.






The 858th edition is over…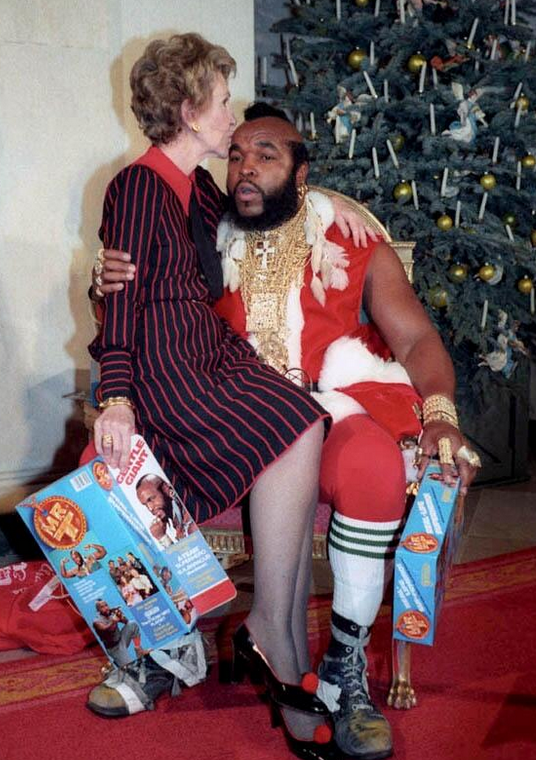 Welcome to the 80s…
http://www.twitter.com/411wrestling
http://www.twitter.com/411moviestv
http://www.twitter.com/411music
http://www.twitter.com/411games
http://www.twitter.com/411mma
comments powered by