SPOTLIGHTS
The Wrestling News Experience: 02.03.14
Posted by Stephen Randle on 02.03.2014

News and thoughts on the latest in the CM Punk situation, a WWE superstar anonymously addressing the internet, Diamond Dallas Page seeking investors on reality shows, a preview for tonight's Raw and more!

Monday February 3rd, 2014

From 411Mania's Canadian offices in Waterloo, Ontario, Canada, this is The Wrestling News Experience, with Stephen Randle!



Making Triple H Talk Down To Me Since 2003

Good morning, everyone, and welcome to the Experience. I am Stephen Randle, and the column you're about to read was written without any knowledge about the Super Bowl. Actually, the only reason I'll even watch any part of the game is so I know when it ends and I can watch new episodes of The New Girl and Brooklyn 9-9. You Americans think your sporting events are the be-all and end-all, some of us just want to watch TV.

Besides, it's not like it's the Stanley Cup.

Also, apologies for all the graphical issues from last week, I hit my bandwidth limit, but things should be worked out now. That will teach me to post so many awesome gifs of Bad News Barrett.

Moving on.




Last week, everything went a little crazy and we're still processing all the fallout. What we do know is that at this point, Batista has a WWE World Heavyweight title shot at WrestleMania, against whomever the champion may be at that time. What we don't know is...well, pretty much everything else.

Okay, actually, we also know that current champion Randy Orton will defend his title against five men in the Elimination Chamber at the upcoming PPV, and I would imagine he's not thrilled about that fact. In addition, Paul Heyman's client, Brock Lesnar, seems to think himself deserving of a title shot as well, and he seems intent on hurting as many people as he deems necessary in order to get what he wants. But if you were to get the crowd's opinion, I'd think they might be more interested in seeing a certain Daniel Bryan get his just reward.

But the question that is on everyone's mind going into tonight, of course, is what the hell is going on with CM Punk? More on that in a minute, but if you bought tickets expecting to see Punk tonight, there's a fairly good chance you'll be disappointed.

Meanwhile, after the Wyatt Family cost The Shield their chance at the Elimination Chamber, the Hounds of Justice seem to have begun fraying at the edges. More importantly, they are now on a collision course with the Wyatts at the Elimination Chamber, and the weeks leading up to that particular event should be something to behold.

Plus, who the hell knows what might happen, they might be re-writing WrestleMania as we speak, so they may not even have a script! It could be total Animaniacs tonight on Raw!

Tell me someone gets that reference.


CM Punk Takes A Holiday

All right, here's what we know so far:

- CM Punk wasn't at Raw last week, which resulted in rewrites that amounted to sending Alberto Del Rio and Kofi Kingston out to have a thirty minute match for no particular reason

- He's been removed from advertising, upcoming promotional appearances, and most importantly, unfollowed by the WWE.com Twitter account.

- That is all we actually know for sure. All else is a mystery.

We don't know why he left, we don't know what's going on, but we do have lots of rumours and theories. He might be burned out, he might be upset at WWE's strategy of bringing in part-timers for WrestleMania, he might even be smart enough to know that him stepping aside might actually get Daniel Bryan the Mania main event he deserves (although that one's unlikely). The word is that Vince McMahon is handling the entire matter...personally (it only works with the pause), and would love to be able to get Punk back in the fold as soon as possible. You know, since he's probably the second-biggest merchandise seller on the roster and the easiest segment the inept bumblers in Creative have to write every week: "Segment #8: Punk does something awesome".

Also, our latest news item is that the people backstage are a little upset that this got out to the Internet, presumably because they still don't understand how the Internet works, or they figured nobody would notice when one of WWE's biggest stars is a non-entity on the first Raw after the Royal Rumble, which sets the table for WrestleMania, and also isn't even mentioned for the entire show, especially when they're setting up qualifying matches for the Elimination Chamber, where Punk would normally be a shoo-in for a spot.

To give them credit, everyone involved (including Punk) have said absolutely nothing to confirm or deny his status within WWE, presumably because WWE wants to minimize the damage and/or feels like they can talk him back in before it becomes a big deal. At this point, there are actually people convinced that this must be some elaborate work by WWE, and if it is (it isn't), it's a confounding one that makes no sense.

Fan reaction, as always, has been swift. CM Punk chants reportedly persisted during the NXT tapings which took place this week, despite WWE's attempts to squelch them, and apparently there's some weird revolt going on where people are taking over WWE's Facebook page with Punk-related posts. At this rate, the most interesting part of tonight's Raw may be whether the crowd will chant for Bryan, Punk, or some unintelligible combination of both. Throw in the fact that Batista isn't exactly getting an overwhelming face reaction, and this year's build to WrestleMania could feature some of the most hostile crowds...ever.

And with WWE now one main eventer down, and having finally apparently realized that the masses may have, in fact, chosen who they would prefer to see on their wrestling program (here's a hint, it's neither of the guys currently set to face in the main event of WrestleMania), they are apparently into massive scramble mode, with the potential that Mania's script may have been torn down completely (save possibly for a Wyatt-Cena match that somehow managed to remain unaffected by all this), including the WWE Title match. More than likely, however, the consensus seems to be that things will settle into a Triple H vs Daniel Bryan match, with Bryan likely sliding into the spot that was rumoured to belong to Punk initially. Of course, that leaves the main event hung out to die in the fire of angry crowds, but if WWE didn't care about the crowd shitting on the Royal Rumble, it's unlikely they'll care if Orton-Batista wasn't exactly first on anyone's list of choices for the headliner of Mania.

In the meantime, strap in, and get ready for what is sure to be a ridiculous ride to WrestleMania, with Punk or without him. For my money, he'll be back one day, after he feels like he's taken some time off.

Hey, remember when they booked WrestleMania a year in advance? How about at least by Survivor Series? The Rumble? Sometime sooner than when we're already in the middle of the build?

On the bright side, between feeling like they had to mock the crowd for Daniel Bryan chants and this, Triple H and Stephanie finally have to play heels on TV, instead of whatever they were trying to do up until last week. Given that it was kind of hard for Punk to feud with The Authority when they basically refused to acknowledge his existence and instead left him to the machinations of Kane and Brad Maddox, at least whomever ends up across the ring from Triple H (and hopefully not Kane instead, come on, you were thinking they might do it) may actually get face time across from the guy.

And hey, whatever gets us away from that ridiculous "Bryan vs Sheamus" match. Seriously, why would you book that, unless you secretly want the crowd to completely fart all over your biggest PPV of the year?




- Some alleged anonymous "top star" from WWE wrote a diatribe for the Internet telling us to relax and enjoy the show instead of complaining all the time. Yeah, that's right, if you don't like something, don't let anyone know, just sit there and accept it! I can't believe WWE fans would be so rude as to express displeasure at not enjoying the product they're being presented with, for which the ones in attendance paid good (well, American, so reasonably good) money for! This from a company who literally has a top heel running a stable where his brainwashed followers who go along with everything he says are referred to as "sheep"! Erick Rowan is physically wearing a sheep mask! They're portrayed as bad people! Is the irony clear enough for you yet, because I can go on!

- Oh, by the way, apparently WWE blames you, the crowds, for Batista's bad reactions. You should all be ashamed, you've cost your city a future Raw, Smackdown, or PPV. I hope you're all happy with your refusal to sit there and take the crap they're shovelling.

- Former wrestler and saint who walks among us DDP will be on an upcoming episode of Shark Tank, seeking investors for DDP Yoga. Presumably he will show a picture of Jake Roberts from five years ago, and then present the man in person, then stand back while the money rolls in. Hey, Jake, Shark Tank is also a PG show, by the way.



HOT: CM Punk

Well, there's no hotter topic in wrestling right now, is there? Well, I mean, maybe some people are talking about MVP being TNA's mystery investor, but once you make the joke about a WWE midcarder being able to buy TNA, what else is there?



NOT: Batista

Ironically, a lot of people, myself included, were actually okay with Batista coming back, he's just had the extreme bad luck to negotiate a Rumble win and Mania main event into his contract the one year that pretty much everyone had this one guy who they really, really, badly wanted to win and then felt pretty screwed over when it didn't happen. That's okay, heel Batista is also cool, and this will just rush the inevitable process.



HOT: Daniel Bryan

Honestly? If CM Punk going home combined with the clusterfuck that was the Rumble booking is what it took to get the idiots backstage to open their eyes and consider that maybe they might be missing the boat on a guy who could actually have a massively positive effect on their company, then it's almost worth all the pain. Almost.



NOT: Jack Swagger

I can't help but feel like slapping Swagger and praising Cesaro might be leading to a face turn for someone, but not the someone who it probably should be. Although I'm perversely interested in the idea of Swagger turning face and becoming a genuine American Hero face, seconded by that one guy who's supposedly coming back. It will bomb, but it's not like there's anywhere for Swagger to go but up.



HOT: The Shield

It'd be nice if they would use the EC for the six-man tag against The Wyatts, but I think we can console ourselves with the belief that the match will be awesome no matter whether it includes a gimmick or not. Plus, in a match between psychotic, southern cultists and brutal, amoral mercenaries, always choose the mercenaries. At least they're predictably evil.



NOT: Darren Young

I don't want to pre-write on the wall, here, but I don't see a great future for Young as a singles face, while Titus looks to be the one getting the push. Of course, you could ask Brodus Clay and Tensai if a tag team breaking up even guarantees future TV time, lately. Between those two teams, and the inevitable Rhodes and Shield splits, will there be a tag division left by the summer?



HOT: Emma

Seriously, people might understand the Emma dance better if she wasn't holding a sign in one hand. Although at least she was clever enough to have two on Smackdown. Anything that leads to Emma and Rae (with Paige maybe close behind?) wrestling on the main stage can't be a bad thing.



NOT: Del Rio vs Kingston

It's not really their fault, and good on them for going for a solid half hour, but the crowd was not interested in the match, and can you blame them? There was literally nothing at stake, and neither man has any current direction, so what's the hook to keep you interested in their conflict?



HOT: Brock Lesnar

I'm enjoying Brock's new chair-based offensive style, but I can't help but feel it is largely ineffective during an official match setting. Also, I'm not sure how beating up people who Triple H and Stephanie have had a past of not liking already is going to make them change their minds.



NOT: Triple H

Come on, man, that's the best you can do? Condescending baby talk? At least put some effort into mocking your paying customers. Hell, take some lessons from old Bubba Ray and start accusing random women of giving away blowjobs or something just to really piss people off.




Inactive List as of 01.27.14

WWE

- Christian, out indefinitely as of September 2nd (concussion)
- Evan Bourne, out indefinitely as of March 19th, 2012 (foot)
- Mark Henry, out indefinitely as of January 6th (shoulder)

TNA

No reported injuries

Transactions

- Christian, WWE, returned to action on January 31st Smackdown

- CM Punk, WWE, walked out of company, status uncertain

- MVP, TNA, made TNA debut on January 30th Impact



WWE World Heavyweight Champion: Randy Orton
- 50 day reign (+49 as WWE Champion), defeated John Cena in a TLC Match on December 15th (TLC PPV) to unify the WWE and World Heavyweight Championships
- Next title defense: vs John Cena, Sheamus, Daniel Bryan, Christian, and Antonio Cesaro, Elimination Chamber Match, Elimination Chamber PPV



WWE Intercontinental Champion: Big E Langston
- 77 day reign, defeated Curtis Axel on November 18th (Raw)



WWE United States Champion: Dean Ambrose
- 253 day reign, defeated Kofi Kingston on May 19th (Extreme Rules PPV)



WWE Tag Team Champions: The New Age Outlaws
- 8 day reign, defeated The Rhodes Brothers on January 26th (Royal Rumble PPV Pre-Show)



WWE Divas' Champion: AJ Lee
- 232 day reign, defeated Kaitlyn on June 16th (Payback PPV)



WWE NXT Champion: Bo Dallas
- 236 day reign, defeated Big E Langston on June 5th (NXT)
- Next title defense: vs Adrian Neville, live NXT Special, February 27th



WWE NXT Tag Team Champions: The Ascension
- 117 day reign, defeated Corey Graves and Adrian Neville on October 2nd NXT



WWE NXT Women's Champion: Paige
- 194 day reign, defeated Emma on July 24th NXT to become inaugural Champion

NOTE: NXT Title reigns only count what has aired on TV, not when changes occur at tapings.




TNA Heavyweight Champion: Magnus
- 46 day reign, defeated Jeff Hardy in a Dixieland Match on December 19th (Impact) to win the vacant title



TNA World Tag Team Champions: The BroMans
- 106 day reign, defeated James Storm and Gunner on October 20th (Bound For Glory PPV)



TNA X-Division Champion: Austin Aries
- 11 day reign, defeated Chris Sabin on January 23rd (Impact)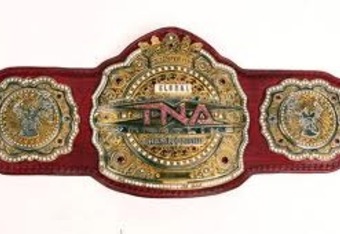 TNA Television Champion: Abyss
- 246 day reign, defeated Devon on June 2nd (Slammiversary PPV)



TNA Knockouts Champion: Madison Rayne
- 18 day reign, defeated Gail Kim on January 16th Impact




De Marco has World's Most Dangerous Column.

Acero has The Wrestling 5&1.

Chin has The Magnificent Seven.

Wright has The Heel Report.

Dino has Smart Marks.





This week's After Dark featured a lot of talk about Punk's sudden departure, and also everything that went down at the Rumble. Frankly, it's a fairly depressing show and I even get a little introspective about my own future and how it may involve pro wrestling. Don't worry, though, the chat is there to mock me all the same. Plus, this week's TWNE Hashtag is #MizNewGimmick, so Tweet your responses to @DavetheCamel to get on the show!







We had some sound issues with this week's Co-op Multi, due to Windows 8 being a bitch and a half, but in there we do manage to talk about Nintendo's plans for change, Microsoft's plans for a cheaper XBOne, and Sony's plans for Playstation Now!






411 will have live coverage of Raw tonight starting at 8 pm EST.

From our promotional department, I've been informed that if you really do like 411Mania and all it provides, or even just me (and really, who doesn't like me), don't forget to bookmark the site in your browser or make 411 your homepage, and tell all your friends about how awesome 411 is.

And don't forget, you can follow all of the everyday goings on in 411 on Twitter.

Stephen's Twitter
http://www.twitter.com/411mania
http://www.twitter.com/411wrestling
http://www.twitter.com/411moviestv
http://www.twitter.com/411music
http://www.twitter.com/411games
http://www.twitter.com/411mma

That's our show, I will be back next week. Also, don't forget 4PC in the Games Zone on Wednesday, and the TWNE After Dark podcast on Wednesday, airing live at around 11 pm EST on Spreaker.com, posted on 411 shortly thereafter. Plus, don't forget about Co-op Multiplayer, the official 411 Games Zone podcast, on Saturdays at midnight EST.

Here it is, your Moment of Buddy.






Is This Thing On?
You Promise I'll Actually Be Seen This Week?




Have a good one, and always be a fan.
comments powered by