SPOTLIGHTS
411's Wrestler of the Week 2.04.14: Year Nine, Week 43
Posted by Larry Csonka on 02.04.2014

CM Punk walked out on WWE, Samoa Joe is the new top contender in TNA, Antonio Cesaro earned a shot in the Elimination Chamber and more! But who won 411's Wrestler of the Week? Find out inside!




Welcome to YEAR NINE, WEEK 43 of 411's Wrestler of the Week. A quick overview of the rules to kick things off for us as a reminder…

Each writer chooses FIVE wrestlers (although ties and tag teams are allowed) from any promotion and each wrestler gets a point total attached to that ranking. It looks a little like this…

1st - 5
2nd - 4
3rd - 3
4th - 2
5th - 1

Then we tally up the votes and the official 411 Wrestler of the Week is crowned. But wait, there's more! Each week the top SIX vote getters get a points value for their ranking which looks something like this…

1st - 15
2nd – 12
3rd - 9
4th - 6
5th - 3
6th - 1

...and they go towards the 411 Wrestler of the Year award to be announced each year around WrestleMania. This will be posted every Tuesday (the voting week runs Monday through Sunday). Let's see who wins this week…

---



Larry Csonka
1) The Best Friends (Chuck Taylor and Trent Baretta)
The team of The Best Friends (Chuck Taylor and Trent Baretta) won the PWG DDT4 tag team tournament on Friday. They defeated The Rockness Monsters, PWG Champ Adam Cole & Kevin Steen and then the Inner City Machine Guns (Rich Swann and Ricochet) all in one night to with the tournament. Trent Baretta continued to be awesome since leaving WWE, and Chuck Taylor is always entertaining. Together, they are a very fun team and won the big yearly tournament.

2) Samoa Joe: With AJ Styles gone, and Kurt Angle nearly falling apart, TNA has decided to reinvest in Samoa Joe once again. I personally love this, Joe is a favorite of mine, and deserved better as far as booking goes in TNA. This week he had the fire back, good promo work, looks like a killer in the ring, and is now the #1 contender for the Title. He gets his title match at the Lockdown PPV.
3) MVP: Made his TNA debut this week as the new investor in the company's latest big angle.
4) Christian and Antonio Cesaro
5) Roman Reigns


Justin Watry
1) Roman Reigns
The big man accomplished three things this week. First, he was (again) in the main event of Raw. Secondly, he defeated Rey Mysterio in the main event of Smackdown to cap off a pretty good six-person tag. Finally, in the opening segment of Smackdown, he was the only person to go face to face with Triple H and make him stand down. For a VERY protected character like HHH, that was a big moment. If you have not seen that segment, go watch it!

2) Antonio Cesaro: Won a tag match on Raw. Defeated Dolph Ziggler on Smackdown to advance to the WWE World title Elimination Chamber match later in the month on pay-per-view. Christian did something similar, but it is 'been there, done that' with him. For Cesaro, it is brand new territory. I look forward to watching him play a major role the next few weeks.
3) CM Punk: I suppose he needs to be mentioned. In my mind, he took his ball and went home. No different than Stone Cold. The Internet crowd will rush to defend him, but if ANYBODY else did the same thing, they would crucify them. Punk did it? Of course, he is in the right and WWE is in the wrong. Go figure. That being said, Stone Cold has said numerous times walking out was his biggest regret in his wrestling career. Eventually, he returned...just as I expect to see Punk again at some point. Too bad he finally lived up to his name/reputation and proved all of his critics right.
4) Titus O'Neil
5) Daniel Bryan


Ryan Byers
1) Antonio Cesaro
Though this was a very newsworthy week, between the Royal Rumble fallout, CM Punk going home, and Wataru Inoue tearfully retiring, not much of it was the kind of news that would result in people receiving votes in this column. So, all in all, I consider this a pretty quiet WOTW period. Probably the guy who did the best in terms of raising his profile was Antonio Cesaro, who looked like a boss and got an unexpected tag team victory on Monday Night Raw and even more unexpectedly qualified for the Elimination Chamber championship match on Smackdown. I suspect he's just there to help out the quality of the Chamber match and will be back down in the midcard once the PPV has passed, but at least he's raised his profile for this one week.

2) Christian: Christian returned to WWE after his most recent injury and also qualified for the Elimination Chamber, also somewhat unexpectedly. I guess he's finally getting his "one more match" against Randy Orton.
3) Naomi: I told you it was a slow week.
4) The Best Friends
5) Tajiri


Jack McGee
1) Samoa Joe
After what seemed like forever, TNA is slowly bringing Samoa Joe back to where he belongs, the top of the card. This week Joe came off like one bad man, with strong promos and that killer instinct in the ring. I wanted kick ass Samoa Joe back, and with him becoming the #1 contender for the TNA Title, it appears as if I am getting it. While some will call it a slow week, there were some standout performances across the board that were easily worthy of our attention.

2) MVP: MVP, who has been out of the North American wrestling scene since he left WWE in 2010, made his return on TNA Impact this week. He was revealed as the new investor and will be a big part of the company's TV going forward.
3) Chuck Taylor and Trent Baretta: Won the one night, PWG DDT4 tag team tournament, defeating the Rockness Monsters, Steen and Cole and finally the Inner City Machine Guns.
4) Antonio Cesaro
5) Christian


James Wright
1) MVP
TNA might be in a bit of a spot now, with established names dropping off left and right, but that leaves room for new faces to appear and this week MVP was revealed as the 'mystery investor'. This actually worked for me pretty well as they kept it secret until the actual taping and there is a slight kayfabe believability to it, as well as MVP actually being able to wrestle so he will not be just collecting a pay-cheque for coming out and gabbing every week, he will actually back it up in the ring as well.

2) Antonio Cesaro: Lots of people qualified for title matches this week, but in terms of career steps this was the biggest for Cesaro. While he almost certainly won't win the Chamber match itself he now gets a chance to show that he at least belongs in the hunt with the big dawgs.
3) Samoa Joe: Became the number one contender for a TNA title match at Lethal Lockdown, which is an actual PPV for TNA believe it or not.
4) Christian
5) Daniel Bryan/John Cena/Sheamus


MIKE HAMMERLOCK
1) Antonio Cesaro
Got himself into the Elimination Chamber with a spiffy win over Dolph Ziggler. Cesaro is never anything but quality. People legitimately are getting excited to see him against some of the WWE's main event players. Nice to see a guy get ahead on merit.

2) The Shield: The main event for all Raw and Smackdown broadcasts has become the Shield. They deliver every time. I want my ShieldTV.
3) CM Punk: He's the biggest story in wrestling at the moment and he's not even wrestling. Punk might be onto something here. After all, if going away and coming back is the ticket to the main event at WrestleMania then why is he wrecking his body every week?
4) Samoa Joe
5) Christian


Jeremy Thomas
1) CM Punk
It was all about CM Punk in the past week, even though he wasn't on TV. Is his walkout a shoot? Is it a work? (Frankly, I doubt it's a work.) Let me explain why this puts Punk at the top of the list: we have just established (if the reports are true; I know, big "if") that CM Punk is more important to WWE now than "Stone Cold" Steve Austin was post-WrestleMania 18. Because while Austin was allowed to take his ball and go home, Vince McMahon is apparently trying to get Punk to come back. I think that establishes how important WWE considers him to the roster rather well.

2) Antonio Cesaro: The most eye-catching Elimination Chamber qualification was Antonio Cesaro. This doesn't necessarily make him a sure thing when you consider who else has been in the Chamber, but it's definitely a vote of confidence and an intimation that he's being prepped for something bigger.
3) Samoa Joe: Hey, look who's got himself a TNA World Title shot! Remember when Samoa Joe was at the top of the promotion's roster? Yeah, those were good times. Here's hoping for some more of them.
4) MVP
5) Christian


Mike Chin
1) CM Punk
A dubious pick to be sure, but Punk has achieved the unlikely in surpassing Daniel Bryan as the most talked about WWE star this week. If he's actually gone, this ranking may be moot, but if it's all a work, or even if it's a shoot and he comes back, the high profile coverage Punk's absence will almost certainly have an affect on his standing in the company thereafter.

2) Samoa Joe: Look who's back in the TNA main event picture. Sure, with Jeff Hardy, AJ Styles, and Sting out, and Kurt Angle reportedly in imminent need of surgery, Joe may be a main event player by default. And, yes, it's likely too early in Magnus's run to take challengers too seriously. All of that said, Joe is suddenly very relevant in the TNA universe--a mighty surge for the big guy.
3) Daniel Bryan: With his insertion into the Elimination Chamber, Daniel Bryan is back in contention for a WrestleMania main event spot--a point made all the more interesting by CM Punk's disappearing act.
4) Christian
5) MVP


Daniel Wilcox
1) Antonio Cesaro
In terms of career advancement, nobody in the wrestling world had a bigger week than Antonio Cesaro. Cesaro picked up two wins on TV this week, on the winning side of a tag match on Raw but more importantly he qualified for the Elimination Chamber by beating Dolph Ziggler. Cesaro now has his first major championship opportunity in WWE and while he won't be looked at as a favorite to win the match, he's going to have a bigger spotlight on him than ever before.

2) CM Punk: It's too early to digest the ramifications of Punk walking out of the company, legit or not, but unquestionably CM Punk was the man who the entire wrestling world was talking about this week. That's no small feat considering the reaction stemming from the Royal Rumble.
3) Christian: Made yet another return on Smack Down and immediately inserted himself in the title picture by qualifying for the Elimination Chamber.
4) Samoa Joe
5) Dolph Ziggler


Paul Lapointe
1) CM Punk To quote the late and great Owen Hart, "Enough is Enough and its time for a change!" the CM Punk edition. Fascinating turn of events here. Shoot? Real? Either way the IWC is aflutter.

2) Samoa Joe: And your new No. 1 contender for the TNA title! Hey Joe where ya been the last 6 years it seems? Probably killing people dead somewhere, welcome back.
3) Antonio Cesaro: Surprise entrance in the EC but a nice rub considering they bumped him in over Dolph. And though somebody has go out first I want to see the Cesaro swing in the chamber as is. Face turn soon? Time will tell.
4) Christian
5) MVP

---
THE WINNERS~!
Special Mention…Roman Reigns, Chuck Taylor and Trent Baretta - 10 Votes


Fifth Place…MVP - 16 Votes


Fourth Place…Christian - 18 Votes


Third Place…CM Punk - 25 Votes

Who knew walking out on your job could get you rewarded…



Second Place…Samoa Joe - 27 Votes

Defeated Magnus in a tag team match on Impact and is now the #1 contender for the TNA World Title.



And 411's Wrestler of the Week is…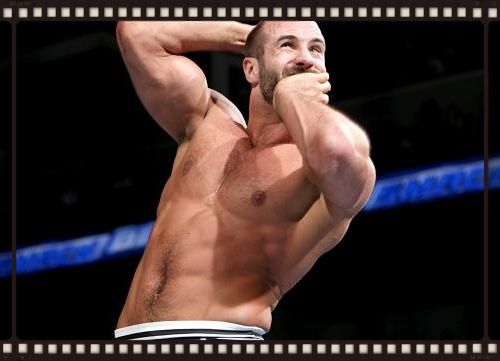 Antonio Cesaro - 34 Votes

Defeated Dolph Ziggler to earn a spot in the Elimination Chamber, which will be his first ever PPV main event with WWE.




Year-End Standings~!
And here are the standings after week 43…

1. Daniel Bryan - 223pts.

2. Roman Reigns - 130pts

3. Randy Orton - 129pts

4. AJ Styles - 90pts.

5. Seth Rollins - 78pts

6. CM Punk - 74pts.

7. John Cena - 73pts.
7. Cody Rhodes - 73pts.

9. Dean Ambrose - 68pts.

10. Bray Wyatt - 57pts.


Brock Lesnar - 51pts

Kazuchika Okada – 45pts.
Christian - 45pts.

Magnus - 44pts

Goldust - 43pts

Big E. Langston - 42pts.
Chris Sabin - 39pts.

Prince Devitt - 33pts
Curtis Axel - 33pts.

Bobby Roode - 34pts

Ryback - 30pts

Hiroshi Tanahashi- 28pts.

Kurt Angle - 28pts.

Mark Henry - 27pts.

Austin Aries - 25pts.

Jimmy Uso - 24pts.
Jey Uso - 24pts.
Bully Ray - 24pts.

Matt Jackson – 21pts.
Nick Jackson – 21pts.
Manik - 21pts.

Luke Harper - 20pts.

Tetsuya Naito - 18pts.

Erick Rowan - 17pts.
AJ Lee - 17pts.
Alberto Del Rio - 17pts.

Kofi Kingston - 16pts.
Damien Sandow - 16pts.
Adam Cole – 16pts.

Antonio Cesaro - 15pts.
Big Show - 15pts.
Dolph Ziggler - 15pts.
Kenta Kobashi - 15pts.
Ricochet - 15pts
KENTA - 15pts.

Samoa Joe - 13pts.

Karl Anderson- 12pts.
Sin Cara II - 12pts.
Jake Roberts - 12pts.
Masato Yoshino - 12pts.
Jeff Hardy - 12pts.
Michael Elgin – 12pts.
Kyle O'Reilly – 12pts.
Billy Gunn - 12pts.

Road Dogg - 10pts.
James Raideen - 10pts
Johnny Gargano – 10pts.

Batista - 9pts.
Rob Conway – 9pts.
Rampage Jackson - 9pts.
Mr. Anderson - 9pts.
Abyss - 9pts.
Wade Barrett - 9pts.
The Undertaker - 9pts
YAMATO - 9pts.
Jun Akiyama - 9pts.
Tamohiro Ishii - 9pts.
EITA- 9pts.
T-Hawk - 9pts.
Harlem Bravado – 9pts.
Lancelot Bravado – 9pts.
Shingo Takagi - 9pts.
Doc Gallows - 7pts.

Ethan Carter III - 7pt
Mikey Nicholls- 7pt
Shane Haste - 7pt
Rob Van Dam - 7pts.
La Sombra – 7 pts.

Akebono - 6pts.
BxB Hulk - 6pts.
Sami Zayne - 6pts.
Fandango - 6pts.
Yoshihiro Takayama - 6pts.
Shelton Benjamin – 6pts.
Jigsaw – 6pts.
The Shard – 6pts.
Robbie E - 6pts
Jessie Godderz - 6pts

Drew Gulak – 4pts.
Jushin Liger - 4pts.
Mickie James - 4pts.

MVP - 3pts.
Madison Rayne - 3pts.
Akira Tozawa - 3pts.
Suwama - 3pts.
John Morrison – 3pts.
Dusty Rhodes - 3pts.
Jack Swagger - 3pts.
Tito Ortiz - 3pts.
Sting - 3pts.
Hernandez - 3pts.
Chavo Guerrero - 3pts.
Seita Sanada - 3pts.
Tomasso Ciampa – 3pts.

Kota Ibushi - 2pts
Paul Heyman - 2pts

ODB - 1pt
Tiger Mask IV - 1pt
CIMA - 1pt
Katsuhiko Nakajima - 1pt
Alex Shelley - 1pt
Candice LaRae - 1pt
Ethan Page - 1pt
Eddie Kingston – 1pt
Chuck Taylor– 1pt
Trent Baretta – 1pt
El Hijo del Perro Aguayo – 1 pt



Voting began 4.16.13
Year-End Rankings Key:

WWE Contracted Wrestlers are represented in BLUE.

TNA Contracted Wrestlers are represented in GREEN.

ROH Contracted Wrestlers are represented in RED.

US Independent Wrestlers are represented in MAROON.

Japanese Contracted Wrestlers are represented in BLACK.

Mexican Contracted Wrestlers are represented in MAGENTA.

Other International Wrestlers are represented in INDIGO.

---
**PREVIOUS WINNERS**
Year One Winner: Ric Flair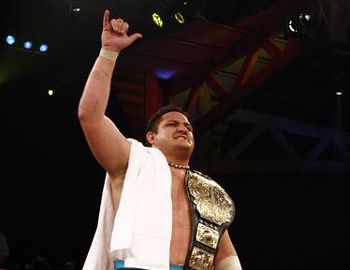 Year Two Winner: Samoa Joe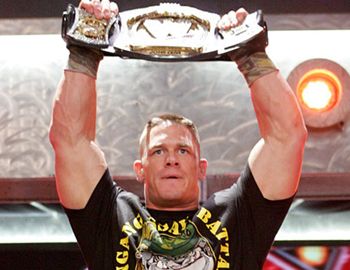 Year Three Winner: John Cena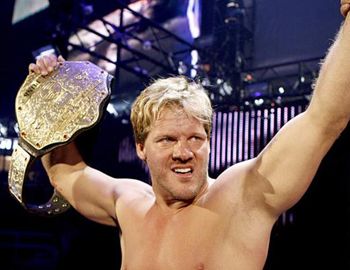 Year Four Winner: Chris Jericho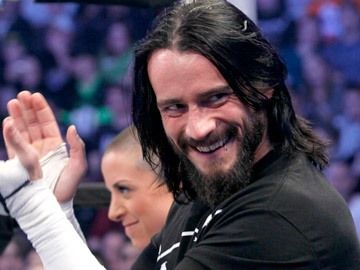 Year Five Winner: CM Punk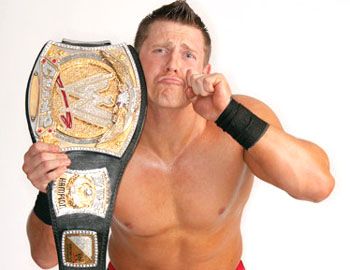 Year Six Winner: The Miz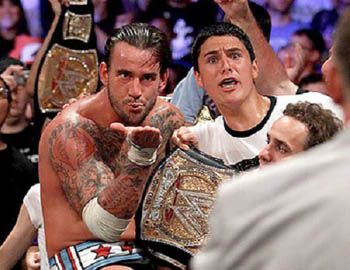 Year Seven Winner: CM Punk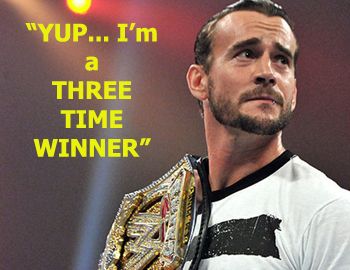 Year Eight Winner: CM Punk
comments powered by