SPOTLIGHTS
411 Fact or Fiction 02.06.14: Punk Leaving, MVP Investing, WWE Going International, More
Posted by Larry Csonka on 02.06.2014

Was CM Punk unprofessional in the way that he left WWE? Is MVP a good addition to the TNA roster? Should the Wyatt Family vs. the Shield take place in the Elimination Chamber? 411's Wyatt Beougher and Dino Zucconi debate these topics and more!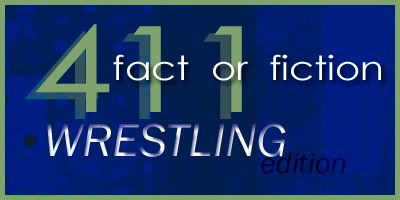 Welcome back to the latest edition of 411 Fact or Fiction, Wrestling Edition! Stuff happened, people loved/hated it and let everyone else know. I pick through the interesting/not so interesting tidbits and then make 411 staff members discuss them for your pleasure. Battling this week: First, the man behind the Smart Marks column, he is Mr. Dino Zucconi! His opponent is the man behind the MMA Fact or Fiction column, he is Mr. Wyatt Beougher! Lets get to work…


Questions were sent out Monday.


Participants were told to expect wrestling-related questions, possible statements on quantum physics and hydroponics.




1. CM Punk walking away from WWE with out any sort of notice and before his contract was up was unprofessional.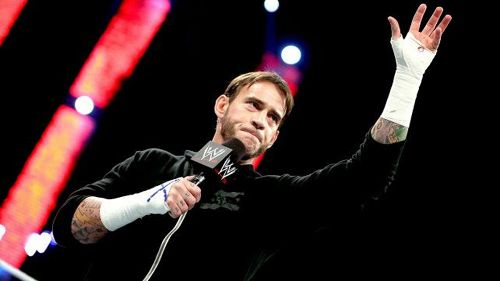 Wyatt Beougher: FACT - Assuming this is, in fact, a reality and not a part of a pre-scripted angle, then yes, Punk walking out of the WWE thirty minutes before the first actual RAW on the Road to WrestleMania was unprofessional. However, I also believe that it was completely justified. Punk has put the WWE ahead of his personal health for the past few years now, and it has very clearly taken its toll on him - I can't remember the last time he didn't look and sound visibly tired, his promos have (with a few exceptions) been far more lackluster than what we've grown accustomed to, and even his ringwork has seemed listless and sloppy over the past few months. And what was his reward going to be? More than likely, losing to Triple H at WrestleMania (but don't worry, he would've won the rematch at Extreme Rules if HHH's recent history is any indicator).

I know all of the Punk and Bryan detractors like to talk about how they don't sell PPVs, but the fact remains that the last two full-time guys to get real crossover/mainstream attention for the WWE are...Punk and Bryan. Punk with his "Pipe Bomb" promo and the walking out storyline, and Bryan with the "Yes" chants. Does it compare to the attention that a guy like the Rock can bring in? No, but Rock is the last viable star from the WWE's most recent boom era, AND he went on to become a legitimate movie star. Even Cena can't see that. Plus, even when they've been given championship runs, neither Punk nor Bryan have been treated as the most important person on the WWE roster, so is it any surprise that they don't boost buy rates like guys who are treated like gold? Sure, Punk has the longest title reign of the modern era, but as soon as the aforementioned movie star agreed to come back part-time for three months, Punk dropped the title. But at least his reward was being the guy to end the Streak at WrestleMania last year...no, wait, that's not right, is it? Well, at least he had high-profile angles with the company's top stars for the rest of the year...oh, no, he feuded with a manager and his collection of either part-time or midcard talent. Well, at least he had big programs in the pipe for this year that would've had him coming out hotter than ever...no, I guess feuding with an authority figure en route to jobbing to the COO at WrestleMania doesn't really qualify. Oh well, at least he didn't have to watch a guy who'd been out of wrestling for four years who can barely move and has inverse charisma get pushed into the WrestleMania main event over a more popular, more talented superstar...hmmm, no I can totally see why Punk walked out of the WWE.

And even on his last day with the company, he was treated as an afterthought - Vince knew that Punk wanted to meet with him, but he made him wait for hours before finally wanting to talk to him thirty minutes before RAW went on the air. I know if my boss blew me off like that, and I was already thinking about leaving, I wouldn't stick around for two weeks, bad reference be damned. Also, would giving them two weeks' notice (the standard for "real" business) have done any good? It's been 8 days now, with Punk supposedly avoiding all contact with the WWE, and they've just now made the decision to remove him from video packages and whatnot. Had he actually given a notice, who's to say that Vince and company wouldn't have just seen that as a two-week window to try to get Punk to stay?

Dino Zucconi: FACT - Look, I already talked about this over the weekend in Smart Marks, and I said my piece there. I do think that CM Punk was both unprofessional and selfish with the way he handled everything. However, I wanted to address what was discussed there - specifically this idea that Punk was doing what's best for him, and that we the fans have no right to think he owes us anything (a point I never really argued, for the record).

Saying Punk was unprofessional does not mean he owes us anything. Saying he's selfish doesn't mean he owes us anything- it simply means he wasn't considerate of anyone else, only himself. It's quite a literal take, and I know it hurts to not be allowed to read any further into it, but I'm keeping it pretty simple. If Punk was burnt out, that's great. If he was tired of what was going on and needed to get out of there, then that's also fine. He is absolutely allowed to do what's best for him. But don't pretend that only looking out for number one is anything but selfish. I'm not saying he owes us anything. I'm not saying he's depriving us of anything. I'm just saying he acted with his interests (and only his interests) in mind, which again- if that's not selfish, I don't know what is. And that strikes me as rather unprofessional. If you don't like that, then you're emo. And you can't get mad at me calling you that, because I'm just doing what makes me happy. See how ridiculous that type of rationale is?

I know it's not the most popular line of thought, but I'm not condemning Punk. I'm not even angry with him. I'm disappointed, and I look forward to when everyone gets settled and he returns, but this is an easy FACT for me at this point.




2. MVP is a good addition to the TNA roster.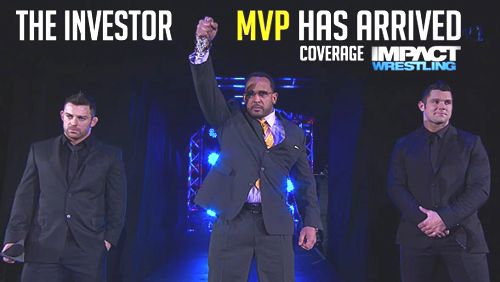 Wyatt Beougher: FACT - Sure, MVP is 40 years old, and sure, adding a second power figure is only going to muddle one of the things that TNA has seemingly finally gotten right. But he's been out of the WWE for over three years now, which will hopefully mitigate some of that "lol WWE reject" stigma that seemed to follow guys like Ken Anderson to TNA, and, as a bonus, he actually had a moderately successful run in Japan during that time. He's always been above average in the ring, and he can have great matches against the right opponents (I'm disappointed that he's apparently going to be the face authority figure, as I'd love to see him in the ring with a healthy Angle or Samoa Joe), so this, to me, is a good signing. Is MVP going to draw a bunch of mainstream attention to TNA? No, but at this point, I don't think that's really what TNA needs, as they're making the transition from guys like Hogan and Sting and hopefully trying to build up their younger talent. There are going to be growing pains, and a guy like MVP is going to be an experienced veteran who's actually learned from the mistakes he made when he was younger, which means he should be a steadying presence in the locker room, rather than a divisive presence like Hogan apparently was. As always with TNA, it's going to come down to how he's used, but on paper, I certainly think this was a good signing.

Dino Zucconi: FACT - Can he still wrestle? Can he talk? Does he have more "character" than nearly everyone else on the roster? Then yes, I consider this a good addition. Will this shake the wrestling world to its core? Will TNA overtake WWE as the number one promotion in the United States? Probably not, but I also don't see why every move TNA makes has to be done with the goal of immediate world conquering. MVP had a nice connection with the audience during his time in WWE, and it's never a bad thing to have a recognizable face who can actually contribute to the product. Again, whether MVP is there to wrestle or not remains to be seen, but I think that no matter what he does, he can offer assistance to the younger guys, and maybe help fine tune the guys who are missing just a little something from their overall presentation.




3. You like that WWE is looking into more international talent, such as Prince Devitt and KENTA.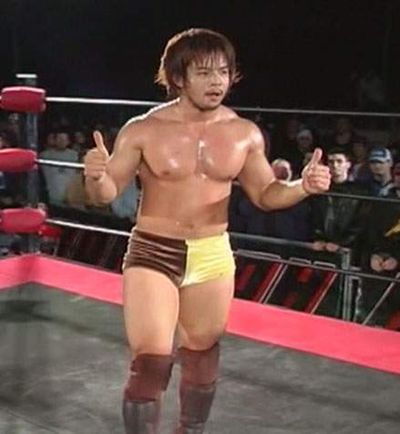 Wyatt Beougher: FACT - This is a cautious FACT, though, as while I believe that adding international talent is always a good thing for their developmental system, it's going to come down to how well WWE creative would use these guys. Will Devitt become the next Sheamus, or will he end up tagging with Adrian Neville in NXT forever in a tag team that ends up going nowhere? KENTA's a little harder to screw up, but then you look at the WWE's track record with established talent who were popular in Japan, from Jinsei Shinzaki/Hakushi to Kai en Tai to Ultimo Dragon to Yoshi Tatsu and even Tensai, and it makes it a believable possibility. Especially considering that KENTA is so well established outside of the WWE that he'd almost certainly end up being in Punk/Bryan category, where Vince or whoever resents their success outside of the WWE and refuses to actually push them as heavily as they do "homegrown" stars like Orton, Cena, and Sheamus. Still though, even if signing these guys just means that the next batch of Roman Reigns and Bray Wyatts come out of development more well rounded in the ring, then it's definitely a FACT.

Dino Zucconi: FACT - I'll never be against bringing in foreign talent. To be honest, I'm not super familiar with Prince Devitt, but I know KENTA pretty well due to the surge in popularity he enjoyed over here a few years back while working with Ring of Honor. I've watched many matches on Youtube, and I definitely enjoy his work. There's the obvious CM Punk connection (very similar move sets; whether stolen or done in respect is up to you), which could very easily lend itself to some fun one on ones and tag team matches, and seeing KENTA lock up with guys like Bryan, or even a Sin Cara could be great. Either way, whenever WWE or TNA aren't loading up on muscle head models, I consider it a good thing. It'd be nice if they'd give the lucha guys another look, as far as I'm concerned.





4. The Wyatt Family vs. Shield match at the Elimination Chamber PPV should not be a traditional six man tag, and should instead take place in the Elimination Chamber.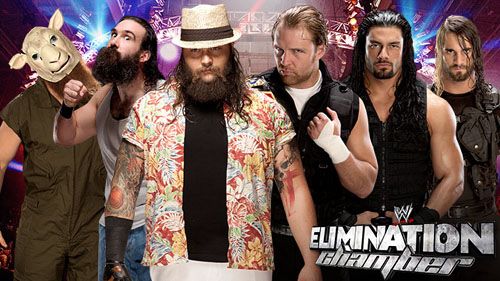 Wyatt Beougher: FACT - I doubt it'll ever happen, as that would be as close as the WWE would probably ever come to a War Games match, but as a long-time fan of that particular brand of gimmick match, I'd love to see it! Plus, it makes sense, as they've been teasing issues with these guys dating back several months now, and things have escalated extremely quickly over the past week. Also, barring a tremendous effort from the main event, I think this tag match steals the show and should definitely be the co-main event, so putting it inside the Elimination Chamber would just be the icing on the cake. Just letting Bray Wyatt cut a promo about the Chamber would be justification enough for adding the stipulation to what is already going to be an excellent match, and then you've got the myriad possibilities for how the dynamics would actually play out in the cage - if the Wyatts take the first advantage, do they decimate the Shield with cage-based brutality, or could someone like Rollins effectively use the cage and pods to effectively avoid the Wyatts' attacks until one of his partners enters the fray? And if the Shield gets the early advantage, does their superior teamwork allow them to incapacitate a member of the Wyatt family and retain an advantage throughout? Would Reigns, by himself, be able to overcome Rowan and Harper if Bray remained trapped in a pod and couldn't give them instruction? The possibilities are, quite literally, endless, so make it happen, WWE!

Dino Zucconi: FACT - It's crazy if they have this match as just a straight up six man tag. This match is begging to be an Elimination Chamber. There's so much more that can be done this way. You can have the entire Wyatt Family in there against only Roman Reigns, eliminating him just as time expires and Rollins/Ambrose enter. You could do the reverse with Bray. You could have Dean Ambrose take his time in making the save for Reigns, and then feign that he's sorry afterwards. More importantly, you can have a violent match between two of the more violent heel clans running around in WWE right now. Why have them lock up in a boring, standard match? Remember the magic it did for Triple H and Orton at Mania 25? Heated feuds don't belong in standard matches, especially not when you have six guys looking to fight, and super especially not when you have the Chamber RIGHT THERE for the taking. I had actually assumed the match WAS going to be in the Chamber, so this question bums me out a bit. Get it together, WWE. This isn't a difficult one to figure out.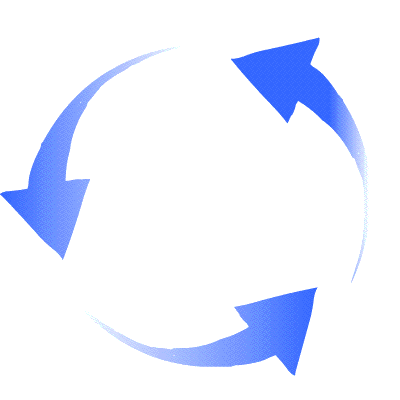 SWITCH!
5. TNA running a joint show with WRESTLE-1 in Japan, and later broadcasting it as One Night Only PPV, is a show that interests you as a wrestling fan.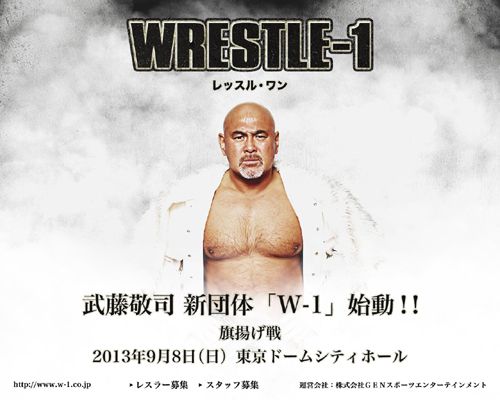 Dino Zucconi: FACT - Man, I really love the Facts this time around. Anyways, much like it always being a good thing when foreign talent is checked, I also usually always think it's a good thing when promotions can work together for the overall benefit of its fans. What makes me happy is that this will be a One Night Only PPV, instead of a random show one must track down and order a copy of. I know, the internet is so difficult sometimes. Back to the point, with TNA directly making it available to us, at a reduced rate, on PPV is miles ahead of the One Night Only shows that were recorded back in February and have literally zero connection to the product currently going on. Shaking things up with the One Night Only shows, and doing so by providing us a nice "mega show" along the way is a great move by TNA, and I'm definitely interested in watching it.

Wyatt Beougher: FACT - I was asked about these TNA One Night Only PPVs the last time, and I responded negatively because they're taped so far in advance that they often don't have anything to do with current storylines and TNA essentially treats them as disposable content, rather than something that's actually important. So what's different about this? Well, one part of it is that this is essentially outside continuity, so it negates my first criticism of the One Night Only PPVs, and the second part is that I still have fond memories of the WCW/New Japan Supershows. And while I'm not quite sure that TNA can match the talent that WCW brought to the table in those classic PPVs, it's still fun to watch the guys I do enjoy in TNA work with some fresh talent and put on a good show. If TNA could do a few of these PPVs each year (one with Japan, one with a UK-based promotion, one with a Mexican or Puerto Rican promotion, and, ideally, one with a larger US Indy fed), I think that would go a long way towards establishing them as a viable alternative to the WWE, and then they'd just need to make their World Cup and Knockouts PPVs feel more important than they do currently. Of course, introducing TNA fans to international talent on this sort of PPV who could then go on to appear on the World Cup and Knockouts PPVs would actually go a long way in that direction, in my opinion.




6. You approve of Christian and Antonio Cesaro's addition to the Elimination Chamber match.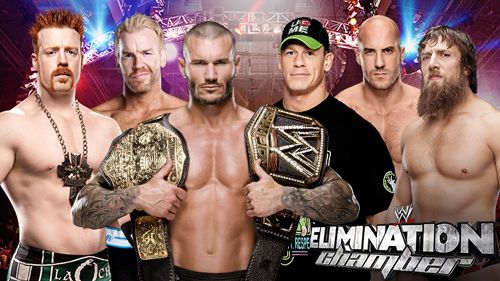 Dino Zucconi: FACT - Just barely, but only because my love for Cesaro easily trumps my feelings of meh for Christian at this point. This is 100% mark answer coming up, but sometimes that's just how you have to do it with wrestling. I love Antonio Cesaro. I think he's amazing. I like the style of his wrestling, I like his Giant Swing, I basically dig everything about him. So of course I'm happy that WWE took a chance by putting him into the Elimination Chamber match. Is he gonna win? Most likely, no. But that's all right, it's the thought that counts. Christian, on the other hand... I'm not sure what to make of him. I thought he'd honestly be retiring soon due to the constant injuries, but it looks like he wants to put another run together. As always, who am I to tell him what to do? If he can stay healthy, fantastic. Christian- while not my favorite guy- is usually very entertaining and delivers solid outings nearly every time. I may be tired of the two and a half years of "One more match", but I'll never get tired of a Christian match. Maybe each guy will get a chance to showcase themselves in the match, but I don't see either walking out with the belt. I know, HUGE prediction right there.

Wyatt Beougher: FACT - This is another tentative FACT, as I'll regret Christian's inclusion immensely if he gets hurt again and misses significant time for the umpteenth occasion; I can only see that "One More Match" video package so many times. But putting Toni in the Elimination Chamber is a stroke of genius, as he's legitimately one of the most talented wrestlers on the roster, he has a bunch of fun spots that will work in the confines of the Elimination Chamber match (someone's getting the big swing and then released into the side of one of the pods or the cage, and I'd imagine either Christian, Orton, or Bryan will be jumping off of the top of a pod and into a Swiss Death), and he's capable of having good to great matches with every other participant in the chamber (as evidenced by that RAW main event several months ago between he and Bryan). The only real downside is that I can't really see how this isn't going to lead into the break-up of the Real Americans (Cesaro's not going to win, and Swagger, upset that he didn't make it, is going to rub in that he won), and I'm not really interested in the WWE sacrificing one of my favorite tag teams for a midcard program that goes nowhere and leaves neither man better off for it. Hopefully I'm completely wrong about that, and Cesaro's performance in the Chamber just leads to a face turn for the Real Americans so that can continue to be a part of the resurgence of the tag team division, but either way, I'm glad Christian and Cesaro are going to be a part of the Chamber, as the match is better off for their inclusion.





7. TNA's Bad Influence paying tribute to past tag teams is the kind of thing wrestling fans should appreciate and have fun with.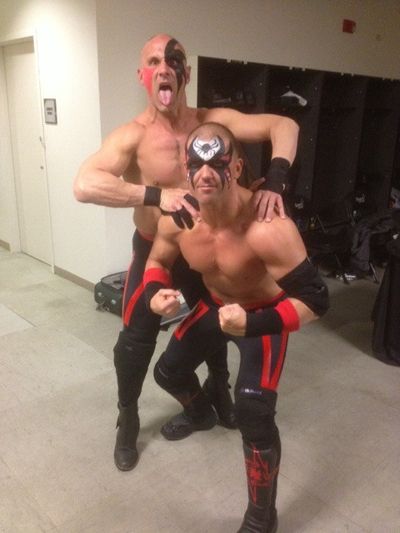 The Legion of Boom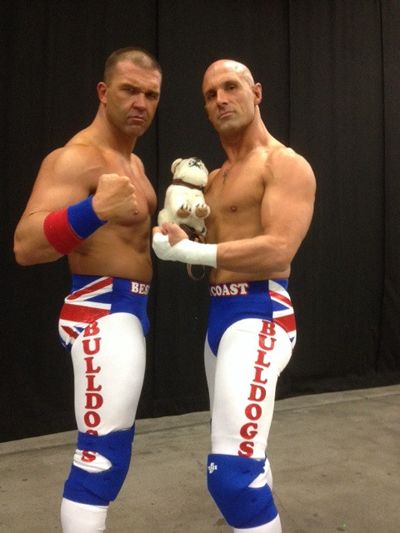 The Best Coast Bulldogs



Dino Zucconi: FACT - Another easy one. There's nothing wrong with fun in wrestling, even when it's a higher card act doing it. What's best is that it does nothing to betray their characters- this isn't like when Big Show decides to be a menacing beast one week, and then the next is doing baby voice impressions of people. Kaz and Daniels don't become huge cowards based on who they're impersonating, they simply remain the same two jerks who will do anything (literally) to get you to hate them. Indirectly comparing themselves to a classic team by simply putting on similar garb is a great way to keep the fans interested, while still generating some hatred. Now let's get mockups of the Rockers, Bushwhackers, Steiners, and Midnight Express, yes?

Wyatt Beougher: FACT - First off, kudos to Larry for referencing two statements from the last time that I participated in Fact or Fiction, however inadvertently he did it. The last time was asking about wrestling holiday specials, and I mentioned how much I love Halloween-themed episodes if the wrestlers dress up, and now I get this statement, which is about Bad Influence basically doing that. I don't understand how you can't love a modern tag team paying tribute to the past, especially when it's Kaz and Daniels, who are consistently one of the most entertaining parts of Impact. Certainly, it's far preferable for me than seeing the Road Dogg and Billy Gunn trot out their tired nostalgia act and take the WrestleMania spot of a younger, more deserving tag team. If by some chance Kaz or Daniels are reading this, can you do the Outlaws next? I realize a lot of people would just "lol TNA sux" it, but if done properly, it could provide a nice satire to one of the few mistakes the WWE has made regarding their tag division recently. And seriously, wrestling fans, get behind this - I love serious wrestling storylines, but they work so much better if the promotion also does quality comedy stuff. As much as I love Bray Wyatt telling me that he's going to build his kingdom by the sea so that he can smell the salt while his enemies drown, the fact that the #EMMAlution began on the very same episode of RAW adds a nice perspective to both segments.

That's an area where I think TNA has too often missed the mark - most of the things they try to do humor-wise are either horribly stereotypical/clichéd (Cody Deaner), misogynistic (Austin Aries and even Bad Influence are guilty of this), or just flat-out unfunny. Instead of doing another segment where Bad Influence run down Velvet Sky under the umbrella of "humor", why not do more things like this, that are actually fun and that the crowd can get behind? Stone Cold Shark Boy was tremendous, but eventually they added Jay Lethal as Macho Man and Super EY and it kinda ruined it. Similarly, the Joe Park/Abyss story had so much humorous potential, but the heavy-handed way that they dealt with it more or less killed the payoff. Yes, we all knew Joe Park was really Abyss, we didn't need Sting basically making a wanking motion over the whole story and telling him that backstage. I'm ranting again, but the short form of my point is this: TNA doesn't do humor very well, so in their case, less actually is more, and this is one of those things that they could encourage, and work to get the fans behind, and it would be good for their entire show.





8. While it may come off as an evil corporate move, WWE has every right to try and protect WrestleMania 31 weekend in Santa Clara, California as their own.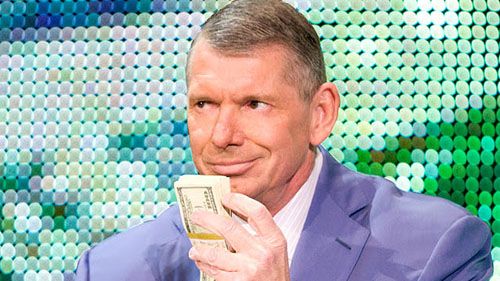 Dino Zucconi: FICTION - There we go, I knew I couldn't answer 'FACT' to everything! This strikes me as quite a ridiculous move. Santa Clara is close enough that local lucha group Uprising Lucha, Sacramento indy SPW, and even Hayward's APW could easily come to town and give the fans a cheap appetizer to the WrestleMania main course. And do you know who would confuse any of those three shows with WrestleMania? Nobody that actually watches wrestling. WWE should really worry less about what the teeny tiny guys are going to do (and even if TNA tried to crash the party, I'm sure WWE would survive), and more on putting on a great show. I will be live and in living color at this WrestleMania, and it would have been pretty cool to get to hit a smaller show during the weekend. Poor form, WWE. Very selfish (even if it's what's best for you).

Wyatt Beougher: FACT - Sure, if they were able to get no-compete clauses signed, then it makes sense, but it's still a pretty crappy thing to do to wrestling fans. You can't honestly tell me that WWE is going to lose fans if PWG or someone runs a show in the same town on WrestleMania weekend. Because the ticket prices are so outrageous, WrestleMania has become the WWE's Super Bowl, in that there are less hardcore fans who are able to attend now, and more rich, disinterested parents dragging their spoiled, entitled children and more celebrities and other people in the entertainment field who are there to say that they were there and not really to enjoy the show. If an indy fed books an event for WrestleMania weekend in the same town, that allows wrestling fans who couldn't attend WrestleMania the ability to at least interact with other fans who can, and allows them to feel like they were a part of WrestleMania weekend. They weren't going to buy a ticket to WrestleMania even if that other show wasn't happening, so in the end, I think the WWE is only hurting themselves, because this is potentially less people who would make the trip for Axxess, along with whatever independent event is taking place. So sure, it's well within their rights as the largest wrestling company in the world; however, that doesn't necessarily mean it was the right move or even what's "best for business".








Have you checked out the Csonka Podcasting Network? If you haven't, you should We run anywhere from 15-20 shows a month, discussing pro wrestling, the world of MMA, the NBA, general sports, popular TV series of the past, bad movies, battle rap, interviews, MMA & Wrestling conference calls and more! Around 10 different personalities take part in the various shows, which all have a different feel; so you'll likely find something you like. All of the broadcasts are free, so go ahead and give a show a try and share the link with your friends on the Twitter Machine and other social media outlets! Running since May of 2011, there are currently over 450 shows in the archive for you to listen to.



Larry Csonka is a Pisces and enjoys rolling at jiu jitsu class with Hotty McBrownbelt, cooking, long walks on the beach, Slingo and the occasional trip to Jack in the Box. He is married to a soulless ginger and has two beautiful daughters who are thankfully not soulless gingers; and is legally allowed to marry people in 35 states. He has been a wrestling fan since 1982 and has been writing for 411 since May 24th, 2004; contributing over 3,000 columns, TV reports and video reviews to the site.


Your heart is free. Have the courage to follow it…TO CSONKA'S TWITTER!

http://www.twitter.com/411wrestling
http://www.twitter.com/411moviestv
http://www.twitter.com/411music
http://www.twitter.com/411games
http://www.twitter.com/411mma
comments powered by