SPOTLIGHTS
Wrestling's 4Rs 2.07.14: WWE Monday Night Raw & TNA Impact Reviewed
Posted by Jack Stevenson on 02.07.2014

Daniel Bryan battled Randy Orton, the Wyatts and the Shield escalated their war, Samoa Joe became the #1 contender for the TNA Title and more! Wrestling's 4Rs breaks down the Right, the wRong and the Ridiculous of WWE Raw & TNA Impact!


How the 4Rs of wRestling Work!
Here is a quick explanation of the 4R's. The column will run TWO times a week. We will group our feelings on the shows in various categories: The Right, the wRong and the Ridiculous. The Right is stuff that worked very well: a great promo, a great match and so on. PuRgatoRy is a section between the right and wrong. It shows equal traits from both sides that cannot be ignored and need discussed. It is not a bad place per say, as things can get remedied or go the wrong way the very next week. The wRong is what it sounds like: bad matches, bad or boring promos and so on. The Ridiculous is stuff that had no right on TV: Stupid angles and so on. And there is always a possibility of a 5th R, which is as bad as they come. This column is supposed to be analytical, and at the right time very critical of the shows, it was the whole reason it was created. This is not a "mark" column, nor a "smark" column, our goal is to analyze the show from many different fronts, reward the good and call out the bad. We will not apologize for our opinions, they are as they are, whether positive or negative.
---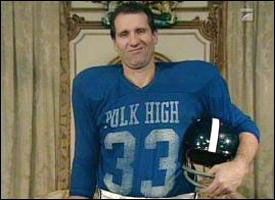 Let's rock…
Impact 1.30.14:
By: Irfan Alam
QUICK MATCH RESULTS:
Madison Rayne and Velvet Sky def. Gail Kim and Lei'D Tapa at 2:00 by pinfall

James Storm and Gunner def. Bad Influence at 5:00 by pinfall

The Bro Mans vs. Eric Young and Abyss (Tag Team Championship match) ends in a No Contest at 5:00

Samoa Joe and Kurt Angle def. Magnus and Ethan Carter III at 11:00 by submission


THE RIGHT:
Show-opening promo done right: At the start of the show, Angle and Joe are trying to confront Magnus, Spud and EC3 in the back, but are separated by the agents and security. The heels come down to the ring for their show-opening promo. Magnus says that some people in the back seem to have a problem with the fact that their friend Sting "has fallen to the reign of Magnus". Dixie and he have decided to restructure and "rid the land of TNA of the dinosaurs that were lumbering around", so as to make way for the new stars of this business: "the Bro Mans of this business, the Zema Ions of this business, the Rockstar Spuds of this business, and the world champion Magnuses of this business". He specifically teases but not mentions EC3 among those names. He then says that he single handedly eliminated Jeff Hardy, AJ Styles and Sting from TNA to make way for those new stars. EC3 reacts a little bit at that point, but Angle and Joe soon hit the ring and we don't see too much friction between them despite the teasing.

Angle says that saying goodbye to Sting was the hardest thing he has done in his 8 years at TNA. And the fact that Magnus screwed Sting when the stakes were high only establishes Magnus as a paper champion. There is a "paper champion" chant, and EC3 doesn't look too disturbed by it(he is in fact amused by it). Angle regrets that he, Sting and Joe allowed Magnus to come into the Mafia as they actually wanted him to become "somebody". Magnus disagrees and says that they invited him into the Mafia because he already was a "somebody", and now he is more than a "somebody": he is THE "somebody" - the world heavyweight champion, which Angle and Joe aren't, and that is what is killing them. At this point, Joe grabs the mic and says that the only thing that is killing them is the fact that Magnus is walking around breathing. Their patience has run out and they have come to Glasgow to beat his ass. Magnus proposes a tag match between him/EC3 and Angle/Joe at the condition that if they win, both Angle and Joe will be gone from TNA. Joe raises the stakes and proposes that if he or Angle beats them, the winner becomes the no. 1 contender. Joe tries to play mind games with Magnus and says that these stakes are a little intense, especially for a paper champion. That starts another "paper champion" chant, and Magnus accepts the match in a bit of frustration. Joe's music hits, but Dixie cuts it and says that the match will not happen. She says there is a lot going on tonight, the new investor is on his way, and she does not want to be worried about this match too. She just can't take a chance of him losing the title to either Kurt or Joe, as another loud "paper champion" chant breaks out at that point. Magnus still holds on to the match, as the members of Dixieland leave the stage.

This segment was to-the-point until when Dixie came out and I would have done without it. But even that was not entirely pointless as Magnus' over-ruling of Dixie establishes the fact that the "paper champion" mindgames are working beautifully on him. The crowd was hot throughout the promo, which is always a good thing. Joe and Angle were rightfully frustrated at the way Sting was eliminated last week, and this makes the transition into the next world title feud smooth. The tension between Magnus and EC3 was also built from previous weeks, which is good episodic progression.


So intense that it started USA chants in Scotland: James Storm comes out and he wants to say something to Gunner. A lot of people don't know that he and Gunner were friends long before Gunner came into TNA. They then became partners and tag team champions, but something along the way made things fall apart. Storm wants Gunner to come out so that he can finally put an end to all of this. Gunner comes with his briefcase. He says that both him and Storm came to TNA with one goal in mind: to be great and to be remembered. And he thinks that they accomplished that as a team and as friends, traveling and fighting together. But once he obtained that Feast or Fired briefcase, things kinda blew up, and he had to make a career decision that would affect him and his family. Being friends, Gunner knows what kind of a man Storm is, and he knows that in a similar situation, Storm would have done the same thing, for his son and his daughter. Having traveled together, Storm knows Gunner's stories from the Marine Corps days, stories that he has never told anybody else: how he got his name of "Gunner" and how he fought without any assurance of coming back alive, watching his friends fall besides him. He has learnt one thing in the Marine Corps that MADE him a man: they didn't fight for the government, they fought for the man that stood right beside them. He left it all there in the battlefield, and was able to come back alive, while some of his friends died there. In a similar way, he fought beside Storm every night and they left it all in the ring for these people. Storm says that he doesn't need to tell these war stories again and again, as he knows what kind of a man he is. He knows that Gunner is a great man and soldier and is someone who would not take credits, but who should start taking credits as he is one hell of a wrestler. Storm may be a redneck from Tennessee, but his kids are the most important things in his life. And last week, his daughter asked him why he was mad at Gunner. Then he realized that everything he said about Gunner being jealous and greedy, he should have said to himself. He had told his other partners that he would have their backs no matter what, and he just didn't have Gunner's back this time. He his proud of Gunner, and he has his back now. He wants to be the bigger man and says sorry while they shake hands.

Bad Influence come down to ruin the party and they suggest Gunner to not believe anything that Storm says, as they know the things that Storm desires. He desires that World Heavyweight Championship more than anything. Daniels proposes a match against GunStorm and asks Gunner to put his briefcase on the line if he really thinks that Storm is trustworthy. Gunner and Storm answer with fists to start the match. Bad Influence isolate Gunner in the beginning, who manages to tag to Storm after about 3 minutes of solid action. GunStorm pretty much dominate during the remaining 2 minutes of the match. In the end, Kazarian hits Storm with a missile dropkick, but Gunner tags himself in and hits Kaz with a running high knee followed by a sligshot-style suplex. Gunner goes up to the top rope as Storm hits Daniels with a super kick on the apron to save Gunner, who hits Kaz with a diving head butt for the pin and the win.

Everyone was good on the mic in this segment. The match should have ideally been at least a couple of minutes longer, but it was fine the way it was for a TV tag match, and delivered the intended story of the GunStorm reunion well. I didn't care much about GunStorm in their first run as a tag team but they elevated themselves tonight, and I now hope that they don't swerve us with a heel turn. It was a feel-good moment which somehow felt more logical than a Storm heel turn in my opinion.

Spud is a lion, and a tiger too: Writing a summary of this promo would not do it justice, as Spud was just hilarious in it! So, I urge you all to catch it on YouTube, and would only write the ending here. Spud slaps Richards, leading to the first double-team move of The Wolves in TNA. They ask the fallen Spud to tell her queen Dixie that she will find out about the investor at the same time as everyone else, and that will happen tonight. But the investor indeed have a message right now: THEY are very interested in tonight's main event, and if any wrestler interferes in that match, they will be fired. Notice the "They" being used as a pronoun of the investor, I'll just leave this at that.

Samuel Shaw's creepiness continues: We are shown a video from earlier this week, shot at Shaw's home. Samuel and Christy are enjoying some red wine when Hemme sees Shaw's hand over a burning candle and asks if he is all right. Shaw says he is fine. Hemme now wants to see his place as she had only seen the upstairs earlier. Shaw has hidden cameras all over his house. Shaw gently kisses Hemme from behind while she was enjoying the beautiful view from a window. Shaw grabs some of Hemme's locks, smells them and puts them in his pocket. Hemme encounters a dark place and asks what is there, and Shaw says it's nothing, and asks her to get some more wine from upstairs. Hemme asks if he is coming up, and Shaw tells her to be right there. He lights up the dark room to reveal a mannequin of Hemme. He attaches the locks to that mannequin and kisses it to end the scene. It was a good segment overall, and added more layers to the creepiness of the Samuel Shaw character, as that mannequin was just insane. Let's see how all of this leads to an in-ring storyline, but for now, the character development is being done well through this backstage/home segments.

The night-long build-up: I've talked in my earlier reviews about how I like TNA's use of night-long themes as of late. Tonight's theme was the investor's reveal and their interest in the main event. We got plenty of backstage videos related to this, and a hilarious in-ring promo from Spud. Roode was revealed as having helped Dixieland in recent weeks due to Dixie promising him a world title shot as a reward. Dixie is not going to give him that shot yet, and that means no help from Roode tonight(and she has until next week to comply). That explains parts of the previous weeks' shows, sets up the main-event, and also sets up a new storyline for next week. There was another backstage segment building up the tension between Magnus and EC3. Besides these, we also get to see video packages on the TNA careers of Joe and Angle, and though I personally didn't like that Kurt machine video much, they were certainly a nice touch. I would certainly say that the shows have become more coherent as of late due to these night-long builds of the main events, something which I had hoped(in last week's review) to see more the future.


puRgatoRy:
Abyss is back, and he is as unreliable as ever: Before the Tag Team Championship match, ODB and Eric Young are shown backstage. EY is ecstatic about his championship match, and says they will party like crazy after winning the belts. ODB is worried about him teaming with Abyss, but EY is not much concerned as this is the culmination of all of his work. ODB says that before a scientist, EY is her husband, and she is worried about him as they call Abyss a monster for a reason. Abyss is shown coming with his black bag, as they share a stare and leave the area. There is not much to write about the match itself as it was a rather routine affair till it lasted. In the end, EY lands on his feet to block a double team suplex, and Abyss then tags himself in and eventually eliminates both members of the BroMans from the ring. DJ Zema Ion tries to interfere, but Abyss grabs him by the neck on the top turnbuckle. The referee tries to stop Abyss, who lets go of Ion, but instead sets the ref up for a shock treatment. EY begs Abyss to stop, but he drops the shock treatment anyway, and then also hits EY(who was checking on the referee) with a chokeslam.

As Abyss walks towards the back, EY stops him and says that there is only one experiment left. He asks Abyss if he wants to get crazy, 'cause Young INVENTED crazy. He suggests him vs. Abyss for next week, in a Monster's Ball. Both of them smile hysterically, and Abyss says "I'm gonna hurt you" as his acceptance. As I wrote last week, I don't care much about this storyline at this point, and it is still too random anyway. But a Monster's Ball between EY and Abyss should be good, and I am certainly looking forward to it next week.

Bully Ray and Mr. Anderson's segment: Bully Ray comes down with a coffin. JB says that this casket is symbolic of the end of the Aces and 8s. Bully starts his promo with the return of (the phrase) "Do you know who I am?". He is the man who used to be the president of the Aces and 8s, and the man who used to be the world heavyweight champion. But one man took away his club, his colors, and his life! That man is somebody that all of these people in the audience seem to love and adore: Ken Anderson. Bully has dropped Anderson on his head, has tried to break his neck, but he keeps coming back to his (what is now miserable) life. So, Bully is challenging him to one final match, a match where there are no pinfalls, no submissions, no countouts and no disqualifications, and the only way to win is to put your opponent in this coffin.

Anderson's music hits. Bully goes out of the ring beside the coffin where the two of them exchange words. Anderson asks what Bully's gonna do after he is done putting Anderson in that coffin. Bully says that he may piledrive his wife and kids. Anderson is sick and tired of Bully running his mouth and he is gonna do these people a favor and shut that freaking mouth. He says that his wife and kids say hi and attacks Bully with the lid of the coffin simultaneously. That starts a brawl leading to a couple of chair shots on Bully before he bails away.

The promo was quite entertaining, and the only reason it is not in "The Right" section is because it felt forced. Bully had already defeated Anderson 2 weeks ago, and there was nothing that Anderson did afterwards(in fact both of them were not even present in last week's show) that warranted another strong promo from Bully about Anderson constantly coming back. I am sure that the casket match will be good, but I think some build-up should have been in order before announcing it, especially as the last match that they wrestled already had a decisive winner, who himself is challenging for another match now.

Decent main-event leads to a ballin' investor: The main-event was mostly decent: nothing off the charts, but nothing that would stink. After a solid 6-minutes of on-screen action, Joe gets the hot tag, launches a flurry of attacks culminating in a cross armbreaker, only to be broken by EC3. But Angle pulls Ethan's legs from the outside, and hits him with a belly to belly suplex on the floor. Magnus, on his own, is again overwhelmed by Joe, and eventually taps to the coquina clutch. After the match, Dixie comes out with Spud, and she is literally crying as what she feared had happened. There is a small "Joe's gonna kill you" chant as Joe begins a promo. He says that Magnus gambled but unfortunately, the odds caught up against him. He and Angle are staying in TNA for a long time. He is now the no. 1 contender, and asks Magnus to not blame this on EC3 as it was he who tapped out in this ring tonight. A loud "You tapped out" chant starts. Joe continues by saying that there will be no excuses in their upcoming match. He asks Magnus to shine that belt, as Joe is gonna KILL him!

Angle now grabs the mic and says that it is moments like these that make him proud to be in this business, and that make the pains and aches go away. He has been in TNA for 8 years and he has done it all, but after the win over Roode last week, and the win tonight, he is glad to say that "Kurt Angle is back!!". He asks Dixie to bring her chequebook as the time has come for him to finally be inducted in the Hall of Fame. And he asks Dixie to invite the new investor also, as he is sure that the investor would not want to miss this. Dixie is sick and tired of the investor and wants him/her to reveal right now. She is furious at this point. The clock ticks and The Wolves come out, one on each side of the entrance area. MVP comes out in the center, bro-fists both of The Wolves and raises one of his fists in the air, as Tenay yells(in quite a funny way, I must say): "Mystery solved. The investor is Em-Vee-PeeEEE!!!" to end the show.

As mentioned earlier, the main event was not bad, but not good either. I am glad that Magnus lost via submission cleanly. As much as anyone says that this would make him look weak as a champion, it was the right move in my opinion, as Magnus' gimmick itself is of a paper champion, and this was only consistent booking! Given the way he has been booked till now, I would not have Magnus show any kind of legit offense in any of his matches in the near future without some kind of backhanded move/interference. The after-match promo from Joe was good, and the crowd is hot for him. Dixie wasn't so good, and the investor reveal was just there to be there and it has to be in PuRgatory-land till the story unfurls more. I am not a fan of the fact that TNA should expect people to recognize MVP. He was in the WWE a few years back, and wasn't even a main-event guy at that time for him to get so much name-value. Also, I know I am in a minority here, but the only wrestling that I watch consistently is TNA, and that has been true for quite some years now. Of course, I would recognize the bigger names from the other company anyway because of their widespread presence, but I would certainly not recognize someone like MVP if I had not been watching during his days. But as I said, I am in the minority and most TNA viewers have been viewing the other company anyway, and would know about MVP anyway.


THE wRong:
The fall of Sabin-Sky, and of one Gail Kim: Gail and Lei'D Tapa were already in the ring waiting for the reunion of The Beautiful People. Gail attacks Madison as she was entering to start the match. She works on Rayne for a moment, but Velvet gets a tag and the match almost becomes a 1-minute squash after that point. An angry Chris Sabin comes down after the match. He is frustrated at the fact that Velvet hasn't been replying to him. Being his girlfriend, she is supposed to support him, and not cost him matches and championships. He is giving Velvet one chance tonight to apologize. Crowd chants for Velvet before she yells "We're done!". Sabin is irate as they close out the segment.

I don't have much problem with this on-screen kayfabe break-up of Velvet and Sabin. But I would rather not job out my former champion in a couple of minutes just so that this break-up is established after the match. They should have either scrapped the match and just have a Sabin/Sky promo, or make the match more meaningful and still have that promo. Also, an Aries sighting backstage after the break-up would be desirable to continue his progression in the storyline.


THE RIDICULOUS:
Nothing



The 411:


This was a much better effort from TNA when compared to the last few weeks. The large crowd did wonders to make the show feel special. I still find the investor storyline goofy at its core, but the build-up towards the reveal was done properly. Wrestling-wise, I would still say that it wasn't quite up there, but this show delivered on the entertainment anyway. GunStorm promo was intense in a good way, while Rockstar Spud's hilarity has to be seen to be believed. Things have been set up for next week, and I hope this episodic progression continues in future.

Show Rating: 7.0

As a reminder, I will be going by the 411 scale…

0 - 0.9: Torture
1 - 1.9: Extremely Horrendous
2 - 2.9: Very Bad
3 - 3.9: Bad
4 - 4.9: Poor
5 - 5.9: Not So Good
6 - 6.9: Average
7 - 7.9: Good
8 - 8.9:Very Good
9 - 9.9: Amazing
10: Virtually Perfect

By: Jack Stevenson
Raw 2.03.14:
QUICK MATCH RESULTS:
The Shield d. Big E. Langston, Rey Mysterio & Kofi Kingston

Christian d. Jack Swagger

The New Age Outlaws d. The Brotherhood in a Steel Cage match

Titus O'Neill d. Zack Ryder

Sheamus d. Curtis Axel

The Wyatt Family d. Dolph Ziggler, R-Truth & Xavier Woods

Naomi d. Aksana

Daniel Bryan d. Randy Orton


THE RIGHT:
Energetic Opening Promos: Randy Orton opened the show by talking for a bit about how great he is, and then The Authority came out and talked about how maybe he wasn't quite so great, and he would have to face all his Elimination Chamber challengers in singles matches as a test. It wasn't anything vital or groundbreaking, it's clearly just a way of killing time until the Chamber match, but I still quite liked this promo, just because it was so snappy and concise; no meandering to fill time (which you could say this RandyOrton challenge series is,) just straight to the point, even if said point wasn't so sharp. This scrapes into the right.

The Shield vs. Big E. Langston, Rey Mysterio & Kofi Kingston: As the Shield's demise grows inexorably nearer, my love for them grows stronger and stronger. I think an argument can be made that, from an in ring perspective at least, they are the greatest stable of all time, and the quality of throwaway Raw matches has increased exponentially thanks to their presence. This was typically great fun. I really enjoyed the little Kingston/Rollins segment, they could have a cracking match given time. Big E. Langston taking the pin was puzzling, but this was still great.

Christian vs. Jack Swagger: Hey remember ECW in 2009? That was just the best wrestling program. I miss it so much. I know NXT has taken its place and arguably surpassed it but you don't quite get that same cool mix of smart veterans and hungry up and comers doing simple feuds and having great matches. Christian and Swagger were both staples of that time, in case you weren't watching and wonder what I'm rambling about, and they had a fun little match, a nice reminder of the 20 minute main events they had once upon a time. There were some slick sequences, and the Swagger storyline right now feels a little more useful than your usual losing streak nonsense.

Assorted Geeks vs. The Wyatt Family: fuckfuckfuckfuckfuck I am so excited for Shield-Wyatts I can't even. Seriously that moment where the Wyatts were celebrating victory in typically creepy fashion and then best man ever Dean Ambrose popped up on the titantron with a sarcastic "wooooooooooooo" I did a small fist pump to myself and realized that I am looking forward to this match more than any WWE bout since, hmm, perhaps Cena-Punk at MITB 2011? On the strength of its top two matches alone, Elimination Chamber is in with a shout for PPV of the year.

Daniel Bryan vs. Randy Orton: Um yeah this was great. Randy Orton is like a chameleon, he mostly mirrors the talents of his opponents in the ring, and Daniel Bryan is one of the best ever so this was a fantastic main event, with loads of intensity and interesting twists and turns and a brilliant, fiery finish that, had it not been for the slightly frustrating post match beat down, could have done a fair bit for your friend and mine Daniel Bryan. Still, brilliant match.



puRgatoRy:
Sheamus vs. Curtis Axel: I like both these guys. I know they're both a bit bland but as a vegan I'm used to bland things (seriously guys that was just a joke our food is really nice I'm only slightly underweight.) This wasn't particularly memorable but it served its purpose, and Sheamus is useful to have floating around the main event.

Naomi is above average: I like Naomi as the new challenger to AJ Lee. I loathe that she can't go a minute without pointing at her bottom or hitting someone with her bottom or screaming "HEY LOOK STRAIGHT MEN I HAVE A BOTTOM" but she's peppy and athletic and pretty crisp in the ring, and if any active diva is going to take the title off AJ I hope it's her, even if it won't help with how ludicrously sexualized the women of WWE are bar Stephanie McMahon.


THE WRONG:
The New Age Outlaws vs. The Brotherhood: This was pretty bad. It didn't establish any real kind of rhythm or flow and that meant the big finish with Cody moonsaulting from the top of the cage came off far too flat for the risk involved. I'm losing tolerance for the Outlaws week by week because they really having nothing to offer apart from some fun catchphrases, which they shouldn't really be using as supposed bad guys anyway, and yet they're leading a division, which really, really needs high quality figureheads to ensure the renaissance, is sustained. I hope the Usos win the belts soon.




TRUST FALL



Titus O'Neill vs. Zack Ryder: Titus O'Neill is now a poor man's Ezekiel Jackson, while the Prime Time Players were a reasonably entertaining midcard act. Downgrade.

You! Me! Dancing!: The problem with Emma is that her goofy charm isn't so powerful when attempting to work on thousands and thousands of people, and then she just becomes someone with a geeky dance. Dancing competitions are rarely fun anyway and despite Santino Marella's best attempts to make it work, I thought this was an under whelming debut for the much hyped NXT darling.

Batista BOMBS hahahahaha: Yeah this big Batista return is dying. Whoever thought "hey we should capitalize on Batista's return by having him feud with Mexico's most drowning export for two months" should not have been listened to. It's hard to care about the presumed Batista-Del Rio match at Elimination Chamber, but on the plus side Del Rio's a crazily underrated worker and he should be able to guide Batista through any ring rust and into a decent match. I'm still not enamored with this feud though.



THE RIDICULOUS:
NOTHING


THE RAW MATCH OF THE YEAR LIST:
A new number one! Everything below second is still pretty interchangeable though.



2.03.14- Daniel Bryan vs. Randy Orton


1.27.14- John Cena, Sheamus & Daniel Bryan vs. The Shield


1.13.14- CM Punk & The New Age Outlaws vs. The Shield


1.20.14- Rey Mysterio vs. Alberto Del Rio


2.03.14- The Shield vs. Kofi Kingston, Rey Mysterio & Big E. Langston


1.06.14- The Usos & Rey Mysterio vs. The Wyatt Family


1.06.14- The Rhodes Brothers vs. The Real Americans


1.06.14- CM Punk vs. Roman Reigns


1.27.14- Kofi Kingston vs. Alberto Del Rio


2.03.14- Christian vs. Jack Swagger


The 411:


The Shield-Wyatt rivalry lights up every segment it permeates, and Orton's Chamber Challenges, while uninspired in concept, will lead to some great matches. There's nothing else really happening but Raw's somehow just more watchable when WrestleMania is on the horizon, and that, plus the terrific Orton-Bryan main, helped create a very watchable episode.

Show Rating: 7.0

As a reminder, I will be going by the 411 scale…

0 - 0.9: Torture
1 - 1.9: Extremely Horrendous
2 - 2.9: Very Bad
3 - 3.9: Bad
4 - 4.9: Poor
5 - 5.9: Not So Good
6 - 6.9: Average
7 - 7.9: Good
8 - 8.9:Very Good
9 - 9.9: Amazing
10: Virtually Perfect

The 859th edition is over…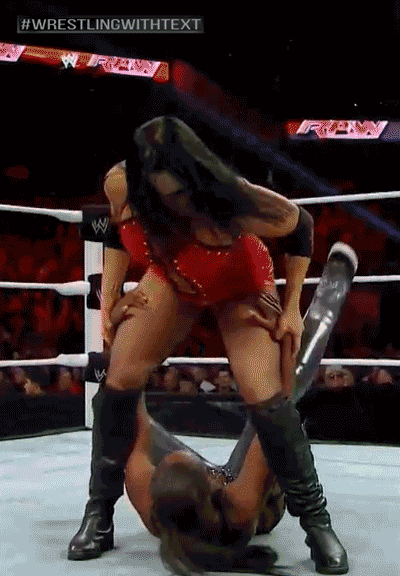 My bad…

Have you checked out the Csonka Podcasting Network? If you haven't, you should We run anywhere from 15-20 shows a month, discussing pro wrestling, the world of MMA, the NBA, general sports, popular TV series of the past, bad movies, battle rap, interviews, MMA & Wrestling conference calls and more! Around 10 different personalities take part in the various shows, which all have a different feel; so you'll likely find something you like. All of the broadcasts are free, so go ahead and give a show a try and share the link with your friends on the Twitter Machine and other social media outlets! Running since May of 2011, there are currently over 450 shows in the archive for you to listen to.



Your heart is free. Have the courage to follow it…TO CSONKA'S TWITTER!

http://www.twitter.com/411wrestling
http://www.twitter.com/411moviestv
http://www.twitter.com/411music
http://www.twitter.com/411games
http://www.twitter.com/411mma
comments powered by