SPOTLIGHTS
Wrestling's 4Rs 2.10.14: Smackdown, Impact, NJPW and Dragon Gate on iPPV
Posted by Larry Csonka on 02.10.2014

Randy Orton battled Christian, Samoa Joe put his #1 contender's spot on the line against Bobby Roode and more! Wrestling's 4Rs breaks down the Right, the wRong and the Ridiculous of Smackdown, Impact, NJPW and Dragon Gate!


How the 4Rs of wRestling Work!
Here is a quick explanation of the 4R's. The column will run TWO times a week. We will group our feelings on the shows in various categories: The Right, the wRong and the Ridiculous. The Right is stuff that worked very well: a great promo, a great match and so on. PuRgatoRy is a section between the right and wrong. It shows equal traits from both sides that cannot be ignored and needs discussed. It is not a bad place per say, as things can get remedied or go the wrong way the very next week. The wRong is what it sounds like: bad matches, bad or boring promos and so on. The Ridiculous is stuff that had no right on TV: Stupid angles and so on. And there is always a possibility of a 5th R, which is as bad as they come. This column is supposed to be analytical, and at the right time very critical of the shows, it was the whole reason it was created. This is not a "mark" column, nor a "smark" column, our goal is to analyze the show from many different fronts, reward the good and call out the bad. We will not apologize for our opinions, they are as they are, whether positive or negative.
---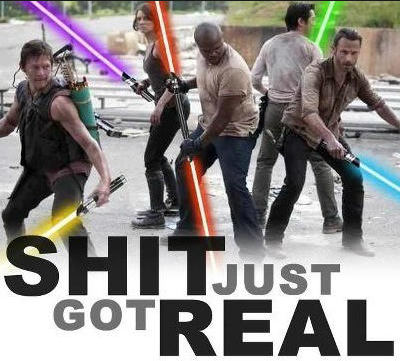 NJPW Road to New Beginning 2.02.14
Taka Michinoku and Taichi defeated Sho Tanaka and Yohei Komatsu [**½]

Jushin Liger, Tiger Mask & Bushi defeated Yujiro Takahashi, Yoshi-Hashi & Jado [*¾]

Tomoaki Honma and Captain New Japan defeated Toru Yano and Takashi Iizuka via DQ [It Existed]

Hiroyoshi Tenzan, Satoshi Kojima and Desperado defeated Yuji Nagata, Manabu Nakanishi and Kota Ibushi [***]

Lance Archer, Davey Boy Smith Jr. and Minoru Suzuki defeated Karl Anderson, Luke Gallows and Tama Tonga [***]

Prince Devitt, Bad Luck Fale and The Young Bucks defeated Ryusuke Taguchi, Alex Shelley, Kushida and Togi Makabe [***]

Shinsuke Nakamura, Kazuchika Okada and Tomohiro Ishii defeated Hiroshi Tanahashi, Hirooki Goto and Tetsuya Naito [****]



The Tirade


On February 2nd, NJPW presented the Road to New Beginning iPPV, which was to build to shows that would take place February 9th and 11th. The show was not the normal NJPW iPPV, as it felt more like a TV special hyping the events, which isn't a bad thing as the show was presented at a lower price point. While not a blow away show, it was a NJPW formula show, with the undercard being "just there" for the most part, and the top matches making the show worth your time. If you weren't a NJPW follower and bought the show and watched the first three matches, you likely would have wondered what the big hype was. Again, not a great show, but the final five matches made this a fun show.

The show was the "go home show" for the bigger event (which is split into two shows this year) and overall did a good job of getting things set and continuing the stories that had been established. I do fear that NJPW is going to run the risk of over exposure as an iPPV product. Presenting a go home iPPV, and then what used to be an important event being split into two is likely pushing things. Hopefully I am wrong and the shows deliver. This was another good show from New Japan, but thus far for the year they aren't capturing the magic they had in 2013.

Final Score: 7.1

As a reminder, I will be going by the 411 scale…

0 - 0.9: Torture
1 - 1.9: Extremely Horrendous
2 - 2.9: Very Bad
3 - 3.9: Bad
4 - 4.9: Poor
5 - 5.9: Not So Good
6 - 6.9: Average
7 - 7.9: Good
8 - 8.9:Very Good
9 - 9.9: Amazing
10: Virtually Perfect

As a reminder, this is not a basic "how good was the show" number like a TV show, as I have always felt that a PPV is very different from a regular show. I have always judged PPV on how they built to a match, the match quality, crowd reactions to matches and angles, the overall booking, how the PPV leads into the future, PPV price and so on and so forth. I have added this in here for an explanation since so many have asked, and I have previously discussed it on podcasts. I understand that this may seem different, but that is how I grade. Obviously your criteria may be different.

---

Dragon Gate Truth Gate iPPV 2.06.14
Genki Horiguchi H.A.Gee.Mee!! and Jimmy Kagetora defeated U-T and TAKA Michinoku [**¾]

Don Fuji, Kenichiro Arai defeated Shachihoko BOY, Chihiro Tominaga [**½]

Lumberjack Whip Match: Yosuke♡Santa Maria defeated Gamma [*]

Kotoka and Ryotsu Shimizu defeated Mondai Ryu and Kzy [**]

K-ness, Dragon Kid, and Super Shisa defeated Akira Tozawa, Shingo Takagi, and Uhaa Nation [***½]

T-Hawk and Ricochet defeated Masato Yoshino and Masaaki Mochizuki [***½]

MAD BLANKEY vs. Jimmyz Oedo-Style Elimination Match: Naruki Doi, BxB Hulk, YAMATO & Cyber Kong defeated Jimmy Susumu, Jimmy Kanda, Ryo "Jimmy" Saito & Mr. Kyu Kyu Naoki Tanizaki Toyonaka Dolphin [***½]


The Tirade


Dragon Gate returned to iPPV and they provided a solid show, but if you found yourself missing the show, you really didn't miss much of anything. It certainly wasn't a bad show, but it felt very average, especially by Dragon Gate standards. The opener was good and I felt that the final three matches made the show worth my purchase, but if this was your first exposure to Dragon Gate, you were likely left wondering what all of the hype is about.

I continue to love watching T-Hawk and Uhaa Nation evolve as performers. They are getting really good, and are given the chance to shine. The final three matches, as I said before, really helped pull the show up in quality, but the main event I felt was lacking. It never got to the Dragon Gate crazy level that their multi-man matches tend to get to. The gimmick was that it was a tag, but under Royal Rumble style entrances. Think Royal Rumble and Survivor Series having a bastard child. The problem was that NOTHING happened for the longest time, and then they did the quick eliminations, finally getting down to Susumu & YAMATO. YAMATO was the sole survivor here, and the interaction between Susumu & YAMATO was really good.

This was an overall good show, but unfortunately nothing special.

Final Score: 7.0

As a reminder, I will be going by the 411 scale…

0 - 0.9: Torture
1 - 1.9: Extremely Horrendous
2 - 2.9: Very Bad
3 - 3.9: Bad
4 - 4.9: Poor
5 - 5.9: Not So Good
6 - 6.9: Average
7 - 7.9: Good
8 - 8.9:Very Good
9 - 9.9: Amazing
10: Virtually Perfect

As a reminder, this is not a basic "how good was the show" number like a TV show, as I have always felt that a PPV is very different from a regular show. I have always judged PPV on how they built to a match, the match quality, crowd reactions to matches and angles, the overall booking, how the PPV leads into the future, PPV price and so on and so forth. I have added this in here for an explanation since so many have asked, and I have previously discussed it on podcasts. I understand that this may seem different, but that is how I grade. Obviously your criteria may be different.

---
Impact 2.06.14:
By: Irfan Alam
QUICK MATCH RESULTS:
Abyss def. Eric Young at 10:00 by pinfall in Monster's Ball match

Austin Aries def. Zema Ion at 3:00 by pinfall to retain the X-Division Championship

Kurt Angle def. Magnus at 3:00 by DQ

Samoa Joe def. Bobby Roode at 11:00 by submission in a No. 1 Contender's Match


THE RIGHT:
Monster's Ball delivered the goods: The show started with Abyss and EY brawling through the backstage area and into the ring. Both guys worked a very energetic hardcore style. It was very refreshing to see a match open Impact, especially a match as good as this one(for a free TV match, this was actually pretty good). In the end, Abyss brought Janice but EY was able to pull his mask to reveal the face of a confused Joseph Park who hit a black hole slam anyway for the win. Park played the confused character very well after the match. He kept observing his face and mask repeatedly until he was able to check his reflection in a mirror. I have continuously said that I am not interested in the Abyss/Park story, which should have finished at least a year ago. So, I am glad that unlike the many previous Joseph Park stories, this one with Eric Young actually had the payoff. Besides, the match was worth checking out by itself, and this should lead to better hardcore matches between the two if given more time, as they had a good chemistry in the ring.

Roode/Magnus/EC3/Angle: The new investor MVP made a non-title match between Kurt Angle and Magnus. However the match was just a placeholder until an EC3 interference(around the 3-minute mark) causing a DQ finish. Angle had the match almost won with an ankle lock before the interference. Before the match, Magnus and Roode had a confrontation in the back where Roode said how he saved Magnus' ass repeatedly. Magnus disagreed and said that Roode was nowhere when he beat Sting at BFG or when he beat Hardy at Dixieland. He said that Roode should anyway focus on his opponent Samoa Joe. Roode reminded him about how he tapped out to Joe last week. Magnus says that he is smart, and would tap out whenever the title is not on the line. This and the match itself further progressed Magnus' "paper champion" character. He just wants to somehow hold onto the title and is not willing to put forth any real effort until the title is in jeopardy. I am not a fan of the paper champion character, but it is good that they are sticking to the plan as far as this character goes. The credibility of Magnus as a fighting champion is already as down as it gets, and now there is no point in having him wrestle good for the sake of wrestling good as it no longer fits his character. This way, fans will want Joe to beat him at Lockdown even more, which I hope happens, causing Magnus to gradually become more serious(wrestling-wise).After the interference by EC3, he continued to attack a knee of Angle with chair shots and a knee-bar, which eventually caused the referee to call the EMTs with a stretcher. The beat down was brutal, and really made EC3 look like a viable threat. In a backstage segment before the match, EC3 wanted to talk with Dixie who avoided him saying that she was busy waiting for MVP. EC3 was visibly frustrated at Aunt D's attitude as of late(recall last week when Dixie gave preferential treatment to Magnus in a backstage segment). Since EC3 would have been scheduled to interfere anyway, it was only logical for him to continue the attack on Angle as a way to vent his frustrations. This creates a fresh new feud for him, which should elevate EC3 as a wrestler. Besides, this also hints at more tension within Dixieland as well as with Roode, who should be expected to (be forced to) work with them anyway after losing to Joe(more on that in the next point). I am expecting entertaining segments from these guys trying to co-exist in the coming weeks.

Joe's gonna kill you: Roode came with a ready-made world title contract for Dixie to sign. But Dixie doesn't have as much control as she once had, and she can't really justify(to the new investor) giving him a title shot, especially as he didn't even win his last match. Joe is anyway the No. 1 contender now, and so she offered Roode to take on Joe in a No. 1 contender's match tonight. Roode is very fearful of Joe, given his recent form. But Dixie promises to have his back. Roode warns Dixie to not try to set him up. The match itself was a little short as a main-event of that importance. However, it wasn't too short to not have much action as we got plenty of that from both wrestlers. Joe got a submission win after a few other submission attempts earlier in the match. Joe is being booked very strongly, and it is almost reminiscent of his early TNA days. The way Roode was afraid of Joe earlier, and the way he won this match make him look much more threatening as a challenger. Before this match, Joe was shown checking on Angle after the EC3 attack, where he cut a short promo on how Dixie has started a war she cannot win, as he is prepared to fight alone if needed. That time has indeed come and it was important for him to look so strong in this situation. Further, Dixie didn't really have any backup for Roode, which should create more tension between her camp and Roode. But as I wrote before, he should be expected to work with them anyway out of sheer necessity, which means more entertaining segments with them in future.

Samuel Shaw got caught: They show a backstage segment between Hemme and Shaw, in which Hemme inquired about what happened last week. Shaw just says that he likes to collect things of beauty, but maybe he went over board. He doesn't say anything when asked specifically about the mannequin. Hemme says that Shaw is great but they should keep their friendly relationship as co-workers in a professional way and leaves. Shaw nods, without a visible change in facial expression. This was the logical next step in this storyline. I wrote in an earlier review about how they should let Hemme question Shaw's actions after seeing them on TV, as that works well with the "reality" era that TNA is hyping to be going into. Hemme will certainly face repercussions, and how that is achieved will either make or break this psycho character of Samuel Shaw in my opinion. I am certainly very interested in seeing the fallout.


puRgatoRy:
Bully finishes Curry Man in a coffin: Bully Ray is shown backstage with his coffin. He says that he has nothing left to lose and so he will take everything from Anderson next week. Also to pay for Anderson's sins, he'll put the next person he sees into this coffin. Curry Man hits the ring in the next segment, for doing god-knows-what. As he was dancing randomly in the ring, Bully comes out with the coffin, and says that CM is in the wrong place at the wrong time. He eventually puts him away with a piledriver and into the coffin. Bully has been looking good so far in these segments. But these are getting repetitive in the sense that he has basically said the same things every week for many weeks now. The feud has also looked very one-sided since the disbanding of the Aces and 8s, in the sense that while Bully has all the motivation to kill Anderson, the latter hasn't shown much interest other than when the occasional family bitching happens. An Anderson sighting tonight should have been done ahead of the casket match, and without that this segment felt mostly filler, especially since we simply don't need any more proof of how much Bully is pissed right now.

Sabin challenges, er, Velvet Sky: Chris Sabin is shown in some hotel-like place. It is revealed that Sabin and Sky had their first kiss in this very place, and he again has a surprise for her tonight. Sabin says that when she told him it was all over, his soul broke into a million pieces, but he also felt a new awakening, and now he knows what he needs to do. He teases a marriage proposal with a ring box, but when Sky opened it, she found it to be empty. Sabin now shows his true colors and says that he sick of her. When he was world champion, everyone only used to ask about Velvet, and he now wants her to get out of his life. He is going to prove that he was the star of the relationship and challenges her to a match next week. Sky is crying in the end. I don't know what to make of this. The segment was entertaining, and served a purpose in this storyline. But the payoff in the form of a potential match with Sky next week is not looking good at the moment. Unless Aries is involved, I expect a cringe worthy scene next week.

DJ Zema Ion lost in his championship quest: Austin Aries came out to cut a promo about his accomplishments and his eventual plan of cashing in the X-Division title under Option C again, something which he created two years ago. The Bro Mans interrupts him on the stage but it turns out that they were just the distractions for Zema Ion to attack Aries from behind and cash in his Feast or Fired case for the X-Division title shot. Ion tries repeated cover attempts to no avail and basically loses his grip in the match after about a couple of minutes of offense, eventually falling prey to the brain buster. This seemed like a cheap way to get Ion's championship shot out of the way. I would have liked him to attack Aries much more before starting the match so that the match could get a little more time. And it's not that they could not afford more time, just that they chose to waste more time elsewhere(more on that in the next point).



THE wRong:
The night-long theme(MVP/Dixie) : I have repeatedly put this in "The Right" section in recent weeks, but this week's night-long theme didn't serve much purpose given the time devoted to it. MVP cut a very good promo in the early part of the show, explaining how he got around to investing in TNA (along with some other like-minded people, I wonder who they are) and his motivations behind doing so. He put over the TNA talent, but said that mismanagement and bad decision-making has hurt the company, and promises that will never happen again. Rockstar Spud interrupted him and requested MVP to introduce himself to Madame Carter. He says that Madame Carter is all about making stars, and if MVP goes to her room, she will welcome him with "out-stretched hands". MVP and Dixie are shown in a later backstage section where they formally introduce each other. Dixie says how she single handedly built TNA, from scratch to a global entertainment empire, and that was possible because the talent love to work with her as she treats all of them equally. MVP asks whether AJ Styles, Jeff Hardy or Sting feel that way. She calls them disgruntled employees, and says that MVP should "get a great rub" from working with her. When she starts discussing about the future of the company, MVP says that they will continue in the ring, in front of the paying fans.

Dixie welcomes MVP to the ring in the final segment and says that she likes his idea of sharing their vision for the future of TNA in the ring. She starts discussing about Magnus, putting him over like a heel would do, but eventually comes back to praising herself. She says that in her 11 years at TNA, she has dealt with many investors and partners, and she hopes that this partnership with MVP is successful. MVP foils her cheap attempts to appease him, and makes it clear that he will be a very active figurehead. He said that changes will take effect soon, and that Dixie's reign of terror is over.

All the segments focusing on MVP/Dixie took away a lot of TV time despite not providing a proportionate amount of content. While I have praised the nightlong themes in recent weeks, I used to do so because they actually developed stories through the many segments devoted to that theme. This was simply not the case this week, and all of the plot points could in fact be presented in a single segment. MVP has been very entertaining on the mic, but there is no need to hear him 3 times a show, basically saying the same thing. At least the X-Division title match could have been better if they used their time judiciously. In fact, other wrestlers like Storm/Gunner, Bad Influence and Knockouts could also be featured if they had planned the flow of the show better. TNA has this problem of the non main-event wrestlers to appear only once every two weeks. And it is not because 2 hours is not sufficient for them. It's because they never use the available time judiciously. And it is more disheartening when a lot of segments blocking TV time from these wrestlers don't even amount to something significant, like this week. All we learnt from tonight's promos is that MVP doesn't like Dixie, and that he will bring change, something which has been obvious since the beginning. There were no new announcements or anything of that sort, and it all just felt like a lost opportunity.


THE RIDICULOUS:
Nothing



The 411:


I would say that last week's effort was better than this week's as an overall product. Wrestling-wise, Abyss/EY was awesome for a TV match, and Joe/Roode was decent. The other two matches were just 2-3 minute affairs. Outside of the matches, Joe is being booked very strongly ahead of his title match, and MVP has made his intentions clear. There were developments in the Shaw/Hemme and Sabin/Sky stories also, and the latter may result in a "match" next week. Speaking of next week, it will also have Bully/Anderson in a casket match, but I felt they dropped the ball a little bit in building it, and Anderson really should have been featured in this week's show. EC3's character is also being developed and he is entering into a fresh feud with Angle, which should be interesting. Also, Dixie promised that she would have Roode's back but didn't, and the fallout from that should also be entertaining. So, overall I think they have done a decent job of hooking up viewers for next week. It would have been much better had they trimmed the content a little bit and give some other segments more time. But it was a decent outing regardless, and I'll rate it just a little below what I rated last week's show.

Show Rating: 6.8

As a reminder, I will be going by the 411 scale…

0 - 0.9: Torture
1 - 1.9: Extremely Horrendous
2 - 2.9: Very Bad
3 - 3.9: Bad
4 - 4.9: Poor
5 - 5.9: Not So Good
6 - 6.9: Average
7 - 7.9: Good
8 - 8.9:Very Good
9 - 9.9: Amazing
10: Virtually Perfect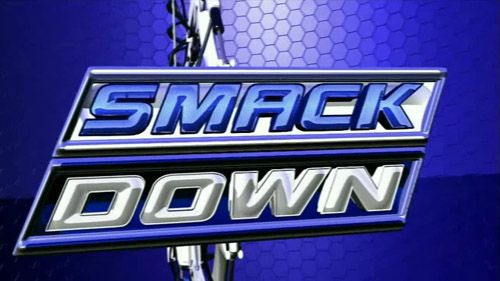 Smackdown 2.07.14
By: Daniel Clark
QUICK MATCH RESULTS:
Dean Ambrose and Roman Reigns def. Kofi Kingston and Dolph Ziggler at 9.58 by pinfall

AJ Lee def. Nikki Bella at 2.36 by pinfall

Daniel Bryan def. Antonio Cesaro at 10.38 by submission

Sheamus def. Ryback at 5.46 by pinfall

Bray Wyatt def. Goldust at 3.55 by pinfall

Randy Orton def. Christian at 12.02 by pinfall


THE RIGHT:
Daniel Bryan and Kane promo: The WWE has a lot of history that they can play around with but most of the time they decide to forget anything that hasn't taken place in the last couple of weeks, but not here, and the use of the history between these two made for a very effective promo. Bryan has really stepped up his game on promos over the course of his WWE career and he sounds natural now in the ring when talking about himself and this feud with the authority that is going on, but he makes it come across that he is not necessarily anti-authority, but is just himself and doesn't want to change that. Kane and Bryan reference their history well here, with callbacks to their catchphrases around who is the tag team champion and the beginning of the yes chants, but Kane really works well as the authority character here as all of his motivations and reasons for his actions make sense. Kane stating that you can either make money or make friends in this business has an element of truth to it and the reason this line works is that it fits into the angle of the authorities being heels, but not necessarily always acting like them. Kane has a point and is justified in saying that he has swapped a dingy changing room for a corner office and the suits and the money, and I suppose, if any of us where in his situation, we might make the same decision. And Kane is a guy coming towards the end of his career and doesn't really have too many allies in the locker room, particularly as he and Bryan were never truly on the same page as friends (again referenced here in this promo), so why shouldn't he take the money, power and ease of job security that comes with joining the authority? I imagine at some stage we are going to get the Kane/Bryan blow off match that their break-up demanded, and would be the next step on the road to Bryan vs. HHH at WrestleMania, with Bryan having to face a man who just happens to have sold-out to the authority when Bryan hasn't done so, and that is why he is being targeted.

The Shield vs. Dolph Ziggler and Kofi Kingston: Dolph and Kofi are such a random pairing and no explanation is giving for why they are teaming together tonight. And the match itself is not on the level of the six-man tags that the Shield have been involved in recently, and it didn't really feel as if it got going until the end when Ziggler got into the match with the hot tag, as he looked on fire when he came in. The Shield winning the match is the right call as they are the established pairing against the scratch pairing and are heading somewhere, but the story of the match was what was the most impressive as the implosion of the Shield continues. The ending with Ambrose looking to tag himself in and get the cheap win was a nice callback to the ending of their match on Raw, but this time, Reigns sees it, finishes off Ziggler, and then tags in Ambrose to let him have the win, which was a great ending and puts over Reigns as a beast, but also someone with a personality and a sense of humor, while Ambrose continues to look like a jerk. The commentary for the match as well really helped to tell the story, with Seth Rollins defending the Shield at every opportunity and making it clear that there is no tension within the Shield and that they are all equals, but the questioning from Michael Cole, on this occasion, was relevant to the story and continued to push the idea that there are issues between them and that Reigns is the breakout star, without coming across too forceful and argumentative. Post match promo from the Wyatt family was once again impressive and Bray is seriously good in this character, and the lines he uses are great without coming across as too over the top. And then the promo that the Shield cut later on in the show on Bray Wyatt was really strong again with them back as a unit and seemingly putting their issues aside and the constant hawking back to the fact that the Wyatts cost them a spot in the chamber and hence, the title, makes the title itself look really important.

AJ Lee vs. Nikki Bella: The match itself was nothing necessarily to write home about but at the same time was nothing inoffensive either. But everyone comes out of this match looking reasonably strong and it continues to tell the story of the divas division. AJ gets another win over another diva and continues to make her out to be the best in the division, while Nikki is slightly protected from the loss because she inadvertently took out her sister when trying to stop Tamina interfering in the match and in the momentarily distraction where he showed concern for Brie, AJ took advantage and got the win. Told a simple story and didn't make anyone look weak.

The Prime Time Players Breakup Continues: A simple segment, but a well produced segment none the less. Showing the video of Titus's heel turn to start with keeps it in focus and in your mind, and the commentary from Cole and JBL over the top of his really put over Titus, as he continued to do in his interview afterwards with Renee Young, where he showed plenty of charisma and justified his actions for turning on Young as a heel should do and it looks as if for the moment there is going to be some focus on him. Good to see Young get involved as well and the backstage brawl between them showed some aggression from the pair of them, and Young attacking Titus got a good reaction. I kind of expected this feud to get lost in the shuffle, or one of them to be viewed as an afterthought, but this is not the case, with the feud continuing and both men getting a little bit of time to showcase themselves.

Antonio Cesaro vs. Daniel Bryan: Great match between these two as you would expect and Cesaro continues to slowly move up the ladder and towards the main event, as he has delivered in this match and was getting a good reaction from the crowd without having to resort to either the giant swing or "we the people", which can only be good for his future. Cesaro's offence in this match was really impressive as well, with it being very vicious and clinical in his approach, and him slowing down the pace of the match on this occasion really worked as it allowed the match to slowly build up towards its ending. Bryan gets the win with the yes lock, but it comes from a fantastic counter, with him hitting a tilt-a-whirl head scissors into a front face slam and then locks in the submission move, and Cesaro has to tap out. He gets some of his heat back though afterwards when he hits the neutralizer on Bryan when Kane comes out to distract him. Very high quality TV match between the two of them. Only issue is that Cesaro still looks like the weak link in the Elimination Chamber and could do with a win over someone who is in that match just to give off the illusion that he could win it

Sheamus vs. Ryback: Ryback has fallen quite a lot in recent times and was never that great in the ring, but he put up a surprisingly good performance here and he seemed to be motivated to do something, which is great to see, and suggests that there may still be hope for him. And changing up his move set, particularly by going to the top rope and trying to hit a big splash, is nice to see and added something to the match that was unexpected. Sheamus can still go in the ring and doesn't look like he has much ring rust at all having missed five months, and once again put on a watchable match. Sheamus getting the win clean with the Brogue kick was the way to go as he needs to pick up a few wins before heading to the Elimination Chamber. The commentary team and their riff on Sheamus having steel-capped boots and that he why he keeps winning matches with the Brogue kick was quite funny to start with, but they ran out of steam with the joke before the end of the match and it ended up going on too long, but it didn't detract from what was a surprisingly good match.

Randy Orton vs. Christian: Orton and Christian had chemistry in the past and have had plenty of great matches, and while this was not on that level, was still pretty good, and Christian is another member of the roster who has returned from injury and hasn't looked at all out of place on the roster and has no ring rust at all. Orton deciding to cut a promo on Des Moines in the middle of the match was something that with me not being a resident of the USA was sort of lost on me, but slotted into a really great performance from Orton the character, rather than the wrestler in the match. With the authority having issues with Orton due to him losing focus, him getting frustrated and doing this fits perfectly with the story that is being told, before Orton manages to regain his focus and eventually win the match and looks like a champion, fitting in with the tale that he is the champion but the authority are putting him in these matches to try and force him to stay focused and not get frustrated when things do not go his way. To be honest, I had a feeling that Orton was going to lose all of these matches against his fellow elimination chamber contenders, only to retain at the PPV, so with Orton winning that theory is out of the question. Orton winning, as the champion, is probably the right result, while Christian is still able to hang with Orton but is not quite at his level yet, and this loss will further add to his desperation in his quest to be the champion.


puRgatoRy:
Alexander Rusev inset: Much the same as last week this. The promo was short, sweet and effective, and put over Rusev as a genuine threat, but still, given it is WrestleMania season, still the jury is out as to where he will fit.

Alberto Del Rio promo: Nice line from Del Rio about taming the animal and turning him into a puppy, but something about this feud just feels forced, and nobody has any belief that Del Rio is possibly going to beat Batista when they need. The feud is also not really helped by the fact that Del Rio is having to carry this feud on his own really with Batista not appearing on Smackdown. An okay promo, but doesn't really advance the feud between them, nor convince anyone that Del Rio has a hope against him.

Goldust vs. Bray Wyatt: Ever since his debut, Bray Wyatt has almost been treated as a special attraction and his matches have been promoted, so putting him involved in a match with Goldust, a tag team wrestler, he is not feuding with, which is not announced at all or promoted, seems to be a bit of a strange decision and is a bit of a waste of Wyatt, while him winning clean does not do a lot for Goldust either and does not really advance him, Cody, or their break up if that is coming. Just a match that was there with not a lot wrong with it, but not a lot memorable either, and truth be told, probably did not need to exist on the show.


THE wRong:
NONE

THE RIDICULOUS:
NONE


The 411:


Smackdown of recent weeks has kept things fairly simple in what we have on the show. There tends to be a important and angle advancing promo, mostly at the start of the show, but occasionally in the middle, and three reasonably lengthy and high quality matches, with short segments or matches surrounding these staples of the show.
And in recent weeks, the main matches and promo have delivered, but so have the other segments, meaning that even the little things on the show are working, which is exactly what we had on the episode.

The Daniel Bryan/Kane promo showcased some history, some character development and motivation for both men, and pushed along the feud between Bryan and Kane/Authority is a reasonably and legitimate fashion, as well as being a strong promo on its own and it showcases some subtle reasons as to why each member of this feud are acting in the way that they are.

Bryan vs. Cesaro and Orton vs. Christian were good TV matches, and although perhaps not at the top end of their potential ranges, were absolutely fine for what they were, and both of them told a story. Orton vs. Christian told the story of a man who is desperate to take advantage of the one last chances he has against a man who has all the potential in the world but is being challenged because he loses focus and gets frustrated easily, which is exactly what happened here, while Cesaro vs. Bryan was a match that proved that Cesaro is capable of hanging in the main event.

The Shield and the Wyatts continued to deliver as well, with both teams cutting promos that advance the feud and their motivation for doing so, as well as continuing to perform in the ring

And the supposed "filler" segments also worked well, with Sheamus vs. Ryback being a far better match than anyone was expecting it to be, AJ vs. Nikki keeping everyone involved in the match strong, while the break-up of the Prime Time Players has got off to a fantastic start following the initial reservations around the break-up, as Titus O'Neill was given time to explain his reasons for turning heel and to showcase a personality, and in doing so suggested that he has a future as a heel. And Darren Young was allowed to get some of his heat back as well by the attack that he put on O'Neill which showed some fire in him that he will need to get over as the face in this feud, and if they give this break-up a decent little amount of TV time and then continue the momentum from this after they have concluded feuding, there could be a spot in the mid-card for both of these men.

From top to bottom, there was nothing wrong with this show, and there were only a couple of things, all of which were minor, that stopped this from being right across the board. And Smackdown managed to do this without John Cena, Batista, Brock Lesnar, CM Punk, HHH etc. being on the show at all. One of the complaints about the WWE in recent years has been that the midcard has been totally neglected and left to flounder, but Smackdown is proving that if given time, there is plenty of talent on the roster that can deliver if they are given the opportunity to do so, and the WWE doesn't have to rely totally on its top names to deliver a quality episode of TV.

Smackdown, at the moment, is proving to be one of the most watchable and high quality programs that the WWE have put out for quite some time.

Show Rating: 8.9

As a reminder, I will be going by the 411 scale…

0 - 0.9: Torture
1 - 1.9: Extremely Horrendous
2 - 2.9: Very Bad
3 - 3.9: Bad
4 - 4.9: Poor
5 - 5.9: Not So Good
6 - 6.9: Average
7 - 7.9: Good
8 - 8.9:Very Good
9 - 9.9: Amazing
10: Virtually Perfect

Have you checked out the Csonka Podcasting Network? If you haven't, you should We run anywhere from 15-20 shows a month, discussing pro wrestling, the world of MMA, the NBA, general sports, popular TV series of the past, bad movies, battle rap, interviews, MMA & Wrestling conference calls and more! Around 10 different personalities take part in the various shows, which all have a different feel; so you'll likely find something you like. All of the broadcasts are free, so go ahead and give a show a try and share the link with your friends on the Twitter Machine and other social media outlets! Running since May of 2011, there are currently over 450 shows in the archive for you to listen to.






The 860th edition is over…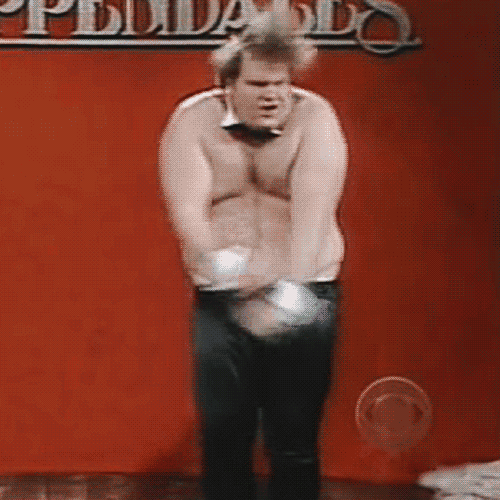 DANCE PARTY!
http://www.twitter.com/411wrestling
http://www.twitter.com/411moviestv
http://www.twitter.com/411music
http://www.twitter.com/411games
http://www.twitter.com/411mma
comments powered by