SPOTLIGHTS
The Wrestling News Experience: 02.10.14
Posted by Stephen Randle on 02.10.2014

A preview of tonight's episode of Raw, thoughts on WWE Network airing Over the Edge '99, WWE halting their plans for WrestleMania 30, Raw and Smackdown possibly moving and more!

Monday February 10th, 2014

From 411Mania's Canadian offices in Waterloo, Ontario, Canada, this is The Wrestling News Experience, with Stephen Randle!



Embrace The Suck

Good morning, everyone, I'm Stephen Randle, and I am chock-full of Olympic fever. By which I mean that I have an elevated temperature, I have no energy, and all I can do is lie on the couch and watch the Olympics, because there's nothing else on TV. During the figure skating segments, I pray for death.

Moving on.




Last week, WWE World Heavyweight Champion Randy Orton continued to be whiny, and The Authority were right there to cut his balls off. Not only that, but he lost to Daniel Bryan in a match that could possibly make Triple H and Stephanie consider not fully supporting him as the Face of WWE, even though there's no way they'll stop. At least not while he's champion. Tonight, Orton continues to face his upcoming Elimination Chamber challengers, as he will take on John Cena, and probably lose in order to hammer home the idea that he has no chance of retaining against such stiff competition. It's like they've been running the same scenario for months or something! Fortunately for the champion, Director of Operations Kane made his presence felt post-match, laying a beating on Bryan and seeming to place himself between Daniel and the success he's been striving towards for a long time.

Meanwhile, The Shield and The Wyatt Family traded barbs all evening in advance of their match at the Elimination Chamber PPV, and more importantly perhaps, a crack appears to be widening between Dean Ambrose and Roman Reigns, and while it hasn't affected their in-ring performance yet, one has to imagine that it's more likely to get worse than better.

And presumably Batista will be at Raw again, with WWE using every trick in the production book to keep his reactions positive, and if they're persistent, they might just succeed. Assuming they don't keep sending Alberto Del Rio out there to put the crowd to sleep, that is.

Plus, maybe Brock Lesnar will be around, since, you know, he promised to keep attacking people until he got what he wanted, and he still hasn't gotten that, nor does it seem likely that he will. All this and more, tonight on Raw!




- It's official, Over The Edge (originally had "Over The Limit" here because I'm a goddamned idiot) 1999, the PPV where Owen Hart tragically fell to his death, will be available for viewing on WWE Network, because God forbid we not be insane completionists. I mean, I don't want to judge, but personally, I could live with that event never seeing the light of day ever again. Thankfully, WWE has at least announced that they will edit out any and all footage related to the incident, but still, how many people with genuine human emotions realistically want to watch that show anyway? Plus, it's not like it would be the only show to be excluded from the catalogue, unless you really think that they're going to ever let the Benoit Tribute Raw make it out to the public.

- Latest word is that WWE has apparently decided not to finalize any WrestleMania plans until at least after Elimination Chamber, at which point they will presumably have gathered enough data on crowd reactions in order to know what they can completely ignore and do whatever they want anyway. Seriously, guys, we're not asking for you to have a Mania plan from the day after the last one finishes, but it is kind of your biggest PPV of the year and a major selling point for that Network upon which all your future hopes and dreams rest, so you might want to actually put in some work into booking it. And the excuse is that you're waiting to judge crowd reactions? Have you had the sound turned down whenever Daniel Bryan is on screen for the past two years? Actually, I would totally buy that. Also, if you want to judge crowd reactions, you should probably let them actually react to Batista this week.

- NBC Universal's exclusive negotiating rights to WWE TV properties will end on Valentine's Day, which seems appropriate for some weird reason. At any rate, if no deal is reached (and it looks like it will not be), WWE will be able to sell the right to air Raw and Smackdown to the highest bidder. Of course, this could also backfire horribly, since Vince is apparently looking for "legitimate sporting event" money in order to sign any deal, and frankly, the only channel willing to pay for wrestling as if it were an actual sport is ESPN 8: The Ocho!

- Oh, and if you were wondering why WWE hasn't done a hatchet job on CM Punk walking out yet, it's because Vince is still pretty hot to get Punk back under their umbrella, since, unsurprisingly, he's their #2 merchandise seller overall, and the #1 for online sales, besting even Cena (who far outsells everyone at live events). If you were wondering why some people are worried about what will happen when Triple H and Steph completely take over, this is a big one. All the news has been about how angry Triple H is at Punk walking out, and you have to know that Vince can't be thrilled either, since it clearly has left them in a massive lurch headed towards the launch of WWE Network and WrestleMania XXX. Hell, when Austin, the biggest WWE star of all time, walked out, he was verbally destroyed on the very next Raw, and repeatedly pilloried by WWE, and then eventually welcomed back with open arms because, hey, he's still Steve Austin and he can still make them tonnes of money. Likewise, Vince has been adamant about trying to get Punk back, because Vince, in the end, will always revert to the default setting of "will it make me buttloads of money", and Punk clearly has the numbers to back it up.

- John Cena has become the Most Liked US Athlete On Facebook, which is quite an accomplishment for someone who isn't even the most liked US Athlete in his own profession.

- To the surpise of nobody, Take-Two has announced that they will be releasing WWE2K15 at the end of this year, presumably after they figure out if they can port the graphics engine to next-generation systems, thus saving themselves from having to do any actual work.

- And Edge and Beth Phoenix have announced the birth of their first child this past week, which is bad news for Canada, because it means we've once again watered down our strong Canadian genes with weaker American ones. This is why they keep getting better at international hockey, people!



NOT: WWE

Well, if the high and mighty WWE want to run placeholder shows until after Elmination Chamber while they dither about who they're actually pushing, I guess that makes this the first "All Not" edition of Hot or Not. Some people will say I'm being too negative, and to them I say, I'm actually being very positive...that WWE currently has no fucking idea what they're going to do.




NOT: TNA

And the purported second place company isn't immune either, as we found out this week that Panda Energy wouldn't sell the company because nobody who wanted to buy it was willing to take Dixie as part of the deal, and also that Kurt Angle is almost definitely done with the company after he recovers from his upcoming surgery and may in fact sit out until his contract expires in October. Oh, and even a former lifer like AJ Styles has started telling people that it sure seems like the company is headed for the great wrestling ring in the sky sooner rather than later.



NOT: Alberto Del Rio

When your character is so lame that the company sends you out there opposite from Batista in order to ensure that the crowd won't possibly side against him, and the you go and cut one of the most boring promos ever heard on television by a purported main event Superstar, you can understand why not many fans are too worried about the rumours that Del Rio might be on the way out when his contract expires.



NOT: Jerry Lawler

So...did he just forget his line when he was addressing the majesty that is Bad News Barrett? Because it seemed like he was supposed to have some sort of witty line there, and the commentary idiots certainly tried to sell it like one, but...well, it definitely wasn't.



NOT: The New Age Outlaws

Even in their "prime", they weren't the best wrestlers, and they've definitely gone downhill over the last fourteen years. It doesn't really matter whose fault the moonsault botch was, what matters is that it's clear that a pair of golden oldies shouldn't be holding the tag belts and trying to hang with all the young guns (and the apparently ageing-in-reverse Goldust) in fifteen minute matches. And yet, here we are.




Inactive List as of 02.03.14

WWE

- Evan Bourne, out indefinitely as of March 19th, 2012 (foot)
- Mark Henry, out indefinitely as of January 6th (shoulder)

TNA

No reported injuries

Transactions

- Naomi, WWE, day-to-day as of February 3rd (cracked orbital socket)



WWE World Heavyweight Champion: Randy Orton
- 57 day reign (+49 as WWE Champion), defeated John Cena in a TLC Match on December 15th (TLC PPV) to unify the WWE and World Heavyweight Championships
- Next title defense: vs John Cena, Sheamus, Daniel Bryan, Christian, and Antonio Cesaro, Elimination Chamber Match, Elimination Chamber PPV



WWE Intercontinental Champion: Big E Langston
- 84 day reign, defeated Curtis Axel on November 18th (Raw)



WWE United States Champion: Dean Ambrose
- 260 day reign, defeated Kofi Kingston on May 19th (Extreme Rules PPV)



WWE Tag Team Champions: The New Age Outlaws
- 15 day reign, defeated The Rhodes Brothers on January 26th (Royal Rumble PPV Pre-Show)



WWE Divas' Champion: AJ Lee
- 239 day reign, defeated Kaitlyn on June 16th (Payback PPV)



WWE NXT Champion: Bo Dallas
- 243 day reign, defeated Big E Langston on June 5th (NXT)
- Next title defense: vs Adrian Neville, live NXT Special, February 27th



WWE NXT Tag Team Champions: The Ascension
- 124 day reign, defeated Corey Graves and Adrian Neville on October 2nd NXT



WWE NXT Women's Champion: Paige
- 201 day reign, defeated Emma on July 24th NXT to become inaugural Champion

NOTE: NXT Title reigns only count what has aired on TV, not when changes occur at tapings.




TNA Heavyweight Champion: Magnus
- 53 day reign, defeated Jeff Hardy in a Dixieland Match on December 19th (Impact) to win the vacant title



TNA World Tag Team Champions: The BroMans
- 113 day reign, defeated James Storm and Gunner on October 20th (Bound For Glory PPV)



TNA X-Division Champion: Austin Aries
- 18 day reign, defeated Chris Sabin on January 23rd (Impact)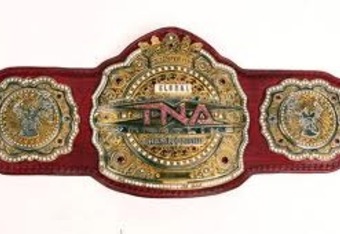 TNA Television Champion: Abyss
- 253 day reign, defeated Devon on June 2nd (Slammiversary PPV)



TNA Knockouts Champion: Madison Rayne
- 25 day reign, defeated Gail Kim on January 16th Impact




Acero has The Wrestling 5&1.

Chin has The Magnificent Seven.

Wright has The Heel Report.

Dino has Smart Marks.

Wilcox has Thoughts From The Top Rope.





This week's After Dark featured more talk about CM Punk and Daniel Bryan, because really, that's what's important, isn't it? Plus, we look at the tactics WWE used to stop the crowd from reacting to Batista on Raw, how I see some WWE Superstar careers going in the near future, and what the wrestling world might look like when Vince McMahon moves on!







And this week's Co-op Multi is the first of several that will take place without me hosting, due to an impending baby and lack of free time for a while, but the guys have stepped up to continue the show in the interim, and they do an admirable job discussing news like Call of Duty adding yet another development team, a potential Last of Us sequel, and an update on The Order: 1886!






411 will have live coverage of Raw tonight starting at 8 pm EST.

From our promotional department, I've been informed that if you really do like 411Mania and all it provides, or even just me (and really, who doesn't like me), don't forget to bookmark the site in your browser or make 411 your homepage, and tell all your friends about how awesome 411 is.

And don't forget, you can follow all of the everyday goings on in 411 on Twitter.

Stephen's Twitter
http://www.twitter.com/411mania
http://www.twitter.com/411wrestling
http://www.twitter.com/411moviestv
http://www.twitter.com/411music
http://www.twitter.com/411games
http://www.twitter.com/411mma

That's our show, I will be back next week. Also, don't forget 4PC in the Games Zone on Wednesday, and the TWNE After Dark podcast on Wednesday, airing live at around 11 pm EST on Spreaker.com, posted on 411 shortly thereafter. Plus, don't forget about Co-op Multiplayer, the official 411 Games Zone podcast, on Saturdays at midnight EST.

Here it is, your Moment of Buddy.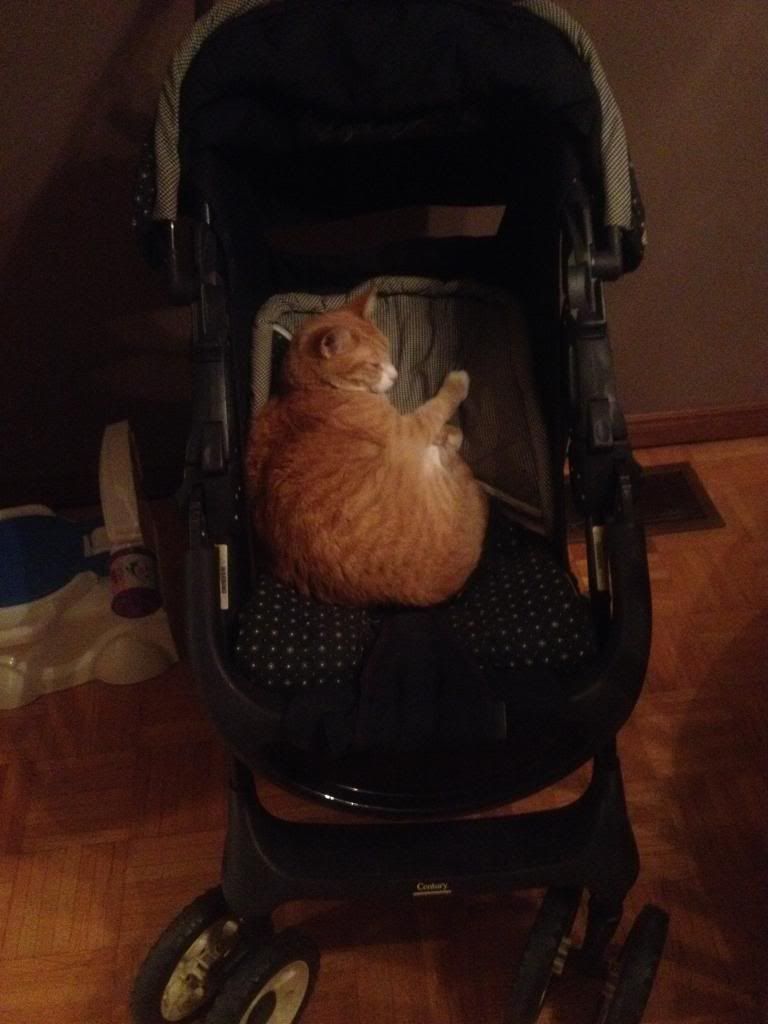 Wait A Second...What Baby?




Have a good one, and always be a fan.
comments powered by