SPOTLIGHTS
411's Wrestler of the Week 2.11.14: Year Nine, Week 44
Posted by Larry Csonka on 02.11.2014

Daniel Bryan defeated Randy Orton and Antonio Cesaro on WWE TV, Yuji Nagata became the GHC Heavyweight Champion, Samoa Joe retained his #1 contender status and more! But who won 411's Wrestler of the Week? Find out inside!




Welcome to YEAR NINE, WEEK 44 of 411's Wrestler of the Week. A quick overview of the rules to kick things off for us as a reminder…

Each writer chooses FIVE wrestlers (although ties and tag teams are allowed) from any promotion and each wrestler gets a point total attached to that ranking. It looks a little like this…

1st - 5
2nd - 4
3rd - 3
4th - 2
5th - 1

Then we tally up the votes and the official 411 Wrestler of the Week is crowned. But wait, there's more! Each week the top SIX vote getters get a points value for their ranking which looks something like this…

1st - 15
2nd – 12
3rd - 9
4th - 6
5th - 3
6th - 1

...and they go towards the 411 Wrestler of the Year award to be announced each year around WrestleMania. This will be posted every Tuesday (the voting week runs Monday through Sunday). Let's see who wins this week…

---



Larry Csonka
1) Yuji Nagata
Over the weekend, Yuji Nagata defeated Takeshi Morishima to become the NEW GHC Heavyweight Champion. Nagata not only wins the title, but joins a special group with Kensuke Sasaki as the men that have held the GHC Title and New Japan's IWGP Heavyweight Title.

2) Samoa Joe: Samoa Joe battled Bobby Roode on Impact this week, and defeated him to keep his title shot vs. Magnus. Joe's recent booking continues to be well done, his promos are full of rage and emotion, and Joe is right where he belongs, back as a main player.
3) Hiroshi Tanahashi: Hiroshi Tanahashi defeated Shinsuke Nakamura to retain the IWGP Intercontinental Title in the main event of the first New Beginning event this weekend.
4) Daniel Bryan
5) Sheamus


Ryan Byers
1) Yuji Nagata
Pro Wrestling NOAH isn't exactly in the best shape these days, but they're setting up something that has the opportunity to be different and entertaining in the main event scene, as New Japan's Yuji Nagata defeated Takeshi Morishima to win the GHC Heavyweight Title. Nagata defending against NOAH's regular main eventers should be good times, and it gives him an opportunity to work main event style matches that he's not going to get given the current landscape of his home promotion. Also, this was a bit of an historical win for Nagata because, if I'm looking at my records correctly, it makes him only the second man in history to have held both the IWPG Heavyweight Title and the GHC Heavyweight Title.

2) Hiroshi Tanahashi: Tanahashi defeated his generation rival Shinsuke Nakamura on the main event of this weekend's New Japan pay per view to retain the IWGP Intercontinental Title that he won at last month's Wrestle Kingdom show.
3) Daniel Bryan: Hey, he finally got to beat Randy Orton clean again! It was a non-title match, but still . . .
4) Suwama & Joe Doering
5) Shinya Ishikawa


JUSTIN WATRY
1) Daniel Bryan
Defeated WWE World Champion Randy Orton on Raw after a very good 25 minute main event. Defeated Antonio Cesaro on Smackdown in another entertaining contest. He continues being one of the main stars in the entire company and has been for close to a full year now. Man, WWE must hate him always trying to BURY him so much! Remember, they hate indy/small guys. Always remember that. They just HATE THEM! Yeah...

2) Dean Ambrose: Picked up two victories through tag team action. While Roman Reigns did most of the work, it was Dean Ambrose who weaseled his way into the ring for each pin fall. Very clever.
3) Bray Wyatt: Big appearance on Raw. Big appearance on Smackdown. The entire 'family' is doing great right now. Weeks ago, I laughed and mocked the possibility of Bray entering a WrestleMania XXX feud with John Cena. Now (and maybe a live entrance as well?), it is definitely an option. Job well done.
4) Randy Orton
5) Sheamus


Mike Chin
1) Randy Orton
While Daniel Bryan may have gotten over on him, make no mistake about it--in running the gauntlet against his Elimination Chamber challengers leading up to the PPV, Orton re-asserted himself as the focal point of main event booking. All the better, he had very good matches this week with both Bryan and Christian. At this point, I'd go so far as to say the smart money is on him carrying the strap into 'Mania.

2) Daniel Bryan: Bryan racked up a clean pin over Randy Orton on Raw, putting on an early MOTYC while he was at it, and followed it up with nice win over Antonio Cesaro on Smackdown. The jury is very much out on whether this Bryan push is for real or just placating fans post-Rumble, but for now, he's rolling.
3) Roman Reigns: With CM Punk presumably out of the picture, Roman Reigns may be the greatest beneficiary. We're hearing consistent reports that he's being groomed as the next big break out star, and with his faction on the verge of splintering, we just may see the big guy get an accelerated push into the upper card heading into 'Mania.
4) Samoa Joe
5) Bray Wyatt


MIKE HAMMERLOCK
1) Daniel Bryan
Beat the champ and then won a slick little match against Antonio Cesaro. If he's not wrestling in the last match of the night at WrestleMania for the WWE title, then the E has screwed the pooch. He's running away with WOTY because he's been that much better than everyone else. Vince, recognize.

2) Randy Orton: Good week for him. Line I'd love to hear him use if Cena brings up Orton beating up Cena's dad: "Feel free to go after my dad if you want. Only problem is my dad can kick ... your ... ass!"
3) Sheamus: He hasn't put a foot wrong since his return. Might be the biggest WrestleMania wild card at the moment.
4) New Age Outlaws
5) The Shield


Jack McGee
1) Samoa Joe
Samoa Joe is back, and again I say I am so happy to say that. Joe was again a focal point of the show, retaining his #1 contender's spot against Bobby Roode and generally being great. There is a lot of talking on Impact these days, but the in ring and promo work from Joe have been the real highlight for me the last two weeks.

2) Yuji Nagata: Defeated Takeshi Morishima to become the NEW GHC Heavyweight Champion. While the title doesn't mean as much as it used too, it is still an important title victory for Nagata.
3) Daniel Bryan: Defeated Randy Orton and Antonio Cesaro on WWE TV in very good matches.
4) Sheamus
5) Bray Wyatt


Steve "The Living Legend" Cook
1) Yuji Nagata
I think saying Pro Wrestling NOAH hasn't exactly been on fire lately would be an understatement. We usually hear about them when KENTA's going to the WWE Performance Center or...well, no other time really. Nagata winning their title is smart because they can pull an NWA and leech off of New Japan's popularity to get their belt some shine.

2) Daniel Bryan: Doing what he does. The match with Orton was fine, but his using La Mistica to lead into a Yes Lock on Antonio Cesaro was the highlight of his week from where I sit.
3) Big Daddy Yum Yum: I feel confident in saying that Yum Yum had the biggest match of his life on NJPW's Hiroshima show, and that will be the biggest match of his life for the rest of his life. If nothing else, his selling of Kojima's chops will live on for eternity.
4) Hiroshi Tanahashi
5) Samoa Joe


Daniel Wilcox
1) Daniel Bryan
In what was a pretty quiet week considering we're on the Road to WrestleMania, beating the WWE World Heavyweight Champion in a non-title, near half-hour main event on Raw is enough to clinch the top spot this week. Bryan followed it up by beating Antonio Cesaro on SmackDown and now has all the momentum heading into the Elimination Chamber.

2) Randy Orton: Impressive outing against Bryan on Raw, and although he was on the losing end, he made amends by beating Christian in another fun match on SmackDown.
3) New Age Outlaws: Lots of people didn't like the match, I quite enjoyed it, and I'm enjoying having the New Age Outlaws in this role for the time being.
4) Samoa Joe
5) Sheamus

---
THE WINNERS~!
Special Mention…Sheamus - 8 Votes


Fifth Place…Hiroshi Tanahashi - 9 Votes


Fourth Place…Samoa Joe - 14 Votes


Third Place…Randy Orton - 15 Votes

Had a great match with Daniel Bryan on Raw, and another on Smackdown with Christian!



Second Place…Yuji Nagata - 19 Votes

Defeated Takeshi Morishima to become the NEW GHC Heavyweight Champion!



And 411's Wrestler of the Week is…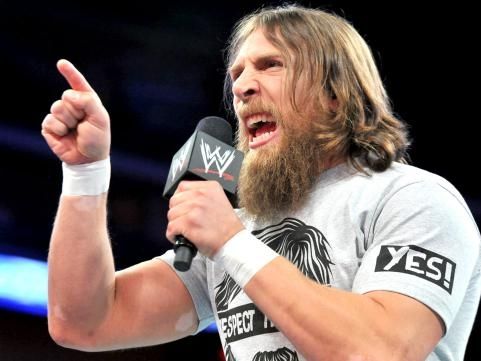 Daniel Bryan - 31 Votes

Defeated both Randy Orton and Antonio Cesaro in great matches on WWE TV this week…




Year-End Standings~!
And here are the standings after week 44…

1. Daniel Bryan - 238pts.

2. Randy Orton - 138pts

3. Roman Reigns - 130pts

4. AJ Styles - 90pts.

5. Seth Rollins - 78pts

6. CM Punk - 74pts.

7. John Cena - 73pts.
7. Cody Rhodes - 73pts.

9. Dean Ambrose - 68pts.

10. Bray Wyatt - 57pts.


Brock Lesnar - 51pts

Kazuchika Okada – 45pts.
Christian - 45pts.

Magnus - 44pts

Goldust - 43pts

Big E. Langston - 42pts.
Chris Sabin - 39pts.

Prince Devitt - 33pts
Curtis Axel - 33pts.

Bobby Roode - 34pts

Hiroshi Tanahashi- 31pts.

Ryback - 30pts

Kurt Angle - 28pts.

Mark Henry - 27pts.

Austin Aries - 25pts.

Jimmy Uso - 24pts.
Jey Uso - 24pts.
Bully Ray - 24pts.

Matt Jackson – 21pts.
Nick Jackson – 21pts.
Manik - 21pts.

Luke Harper - 20pts.

Samoa Joe - 19pts.

Tetsuya Naito - 18pts.

Erick Rowan - 17pts.
AJ Lee - 17pts.
Alberto Del Rio - 17pts.

Kofi Kingston - 16pts.
Damien Sandow - 16pts.
Adam Cole – 16pts.

Antonio Cesaro - 15pts.
Big Show - 15pts.
Dolph Ziggler - 15pts.
Kenta Kobashi - 15pts.
Ricochet - 15pts
KENTA - 15pts.

Yuji Nagata - 9pts.
Karl Anderson- 12pts.
Sin Cara II - 12pts.
Jake Roberts - 12pts.
Masato Yoshino - 12pts.
Jeff Hardy - 12pts.
Michael Elgin – 12pts.
Kyle O'Reilly – 12pts.
Billy Gunn - 12pts.

Road Dogg - 10pts.
James Raideen - 10pts
Johnny Gargano – 10pts.

Batista - 9pts.
Rob Conway – 9pts.
Rampage Jackson - 9pts.
Mr. Anderson - 9pts.
Abyss - 9pts.
Wade Barrett - 9pts.
The Undertaker - 9pts
YAMATO - 9pts.
Jun Akiyama - 9pts.
Tamohiro Ishii - 9pts.
EITA- 9pts.
T-Hawk - 9pts.
Harlem Bravado – 9pts.
Lancelot Bravado – 9pts.
Shingo Takagi - 9pts.
Doc Gallows - 7pts.

Ethan Carter III - 7pt
Mikey Nicholls- 7pt
Shane Haste - 7pt
Rob Van Dam - 7pts.
La Sombra – 7 pts.

Akebono - 6pts.
BxB Hulk - 6pts.
Sami Zayne - 6pts.
Fandango - 6pts.
Yoshihiro Takayama - 6pts.
Shelton Benjamin – 6pts.
Jigsaw – 6pts.
The Shard – 6pts.
Robbie E - 6pts
Jessie Godderz - 6pts

Drew Gulak – 4pts.
Jushin Liger - 4pts.
Mickie James - 4pts.

MVP - 3pts.
Madison Rayne - 3pts.
Akira Tozawa - 3pts.
Suwama - 3pts.
John Morrison – 3pts.
Dusty Rhodes - 3pts.
Jack Swagger - 3pts.
Tito Ortiz - 3pts.
Sting - 3pts.
Hernandez - 3pts.
Chavo Guerrero - 3pts.
Seita Sanada - 3pts.
Tomasso Ciampa – 3pts.

Kota Ibushi - 2pts
Paul Heyman - 2pts

Sheamus - 2pt
ODB - 1pt
Tiger Mask IV - 1pt
CIMA - 1pt
Katsuhiko Nakajima - 1pt
Alex Shelley - 1pt
Candice LaRae - 1pt
Ethan Page - 1pt
Eddie Kingston – 1pt
Chuck Taylor– 1pt
Trent Baretta – 1pt
El Hijo del Perro Aguayo – 1 pt



Voting began 4.16.13
Year-End Rankings Key:

WWE Contracted Wrestlers are represented in BLUE.

TNA Contracted Wrestlers are represented in GREEN.

ROH Contracted Wrestlers are represented in RED.

US Independent Wrestlers are represented in MAROON.

Japanese Contracted Wrestlers are represented in BLACK.

Mexican Contracted Wrestlers are represented in MAGENTA.

Other International Wrestlers are represented in INDIGO.

---
**PREVIOUS WINNERS**
Year One Winner: Ric Flair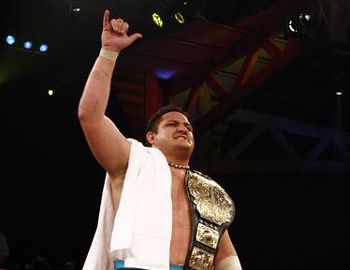 Year Two Winner: Samoa Joe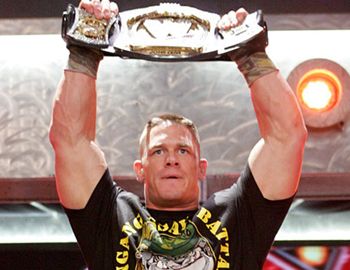 Year Three Winner: John Cena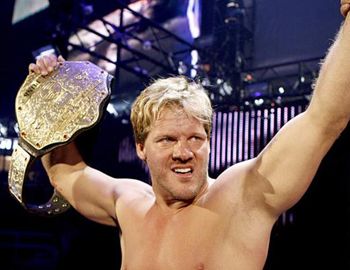 Year Four Winner: Chris Jericho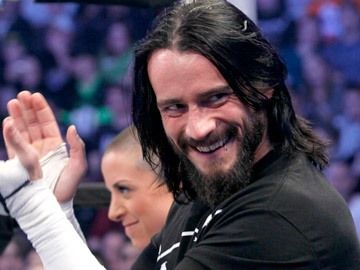 Year Five Winner: CM Punk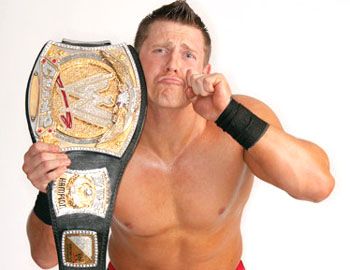 Year Six Winner: The Miz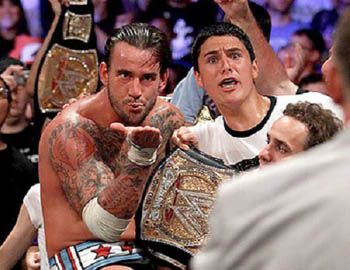 Year Seven Winner: CM Punk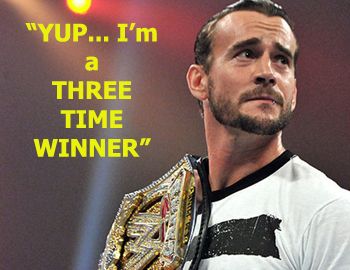 Year Eight Winner: CM Punk
comments powered by