SPOTLIGHTS
The 411 Wrestling Top 5 2.19.14: Week 254 – Top 5 Stars WWE Should Focus on in 2014
Posted by Larry Csonka on 02.19.2014

From John Cena, Roman Reigns and Daniel Bryan to Bray Wyatt, Big E. Langston and more, the 411 staff counts down their top five stars that WWE should focus on in 2014!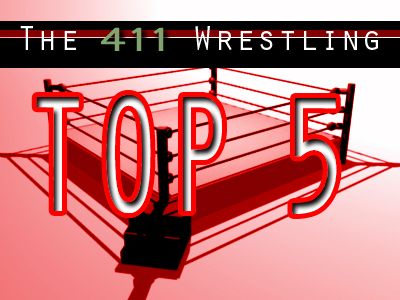 Hello everyone and welcome to 411 Wrestling's Top 5 List. We take a topic each week and all the writers here on 411 wrestling will have the ability to give us their Top 5 on said topic, plus up to three honorable mentions.

So, onto this week's topic…



The Top 5 Stars WWE Should Focus on in 2014!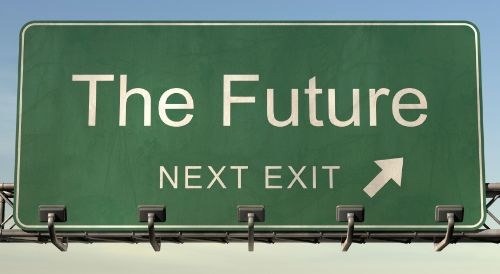 What five stars should the WWE focus on in 2014?




JUSTIN WATRY
5. Hulk Hogan - Okay, hear me out. Do not break your wrists just yet going straight for the hateful and offensive comments. Let me explain. You still there? Or already done? Good? Here we go. When the story of 2014 is written for WWE, the real bullet points will revolve around their network launch. Whether Michael Cole likes it or not, there will be constant plugs during Raw/Smackdown and everywhere imaginable for wrestling fans. With a rumored $50 million invested so far (so far!), there is a lot riding on this becoming a success. Come February and the usual WrestleMania season, there will be a bunch of legends showing up and names in the media promoting the WWE Network. After the first month or two, the focus will shift to trying to grab casual fans to plunk down $10 a month for wrestling.

Even in 2014, Hulk Hogan can walk into any radio station, appear on any talk show, and deliver any kind of interview/cameo for national or worldwide news. Assuming The Hulkster is truly headed back to WWE, they would be foolish NOT to make him travel the globe promoting their network. One way or another, the company has to get over one million subscribers (maybe more) for their network. Now let me be clear. I do NOT want Hogan on Raw every week. I do NOT want him on Smackdown every week. I do NOT want him to even wrestle a single match. None of what I just stated even involved him being a semi-regular character on television. This selection pertains to strictly WWE making Hogan the real 'goodwill ambassador' of the business and going out to promote a 24/7 over the top network. Regardless of anything that happens on Raw, Smackdown, or even pay-per-view, 2014 will be all about the WWE Network either being a huge success or huge failure.

4. Antonio Cesaro - It was either Cody Rhodes or Antonio Cesaro. I am going with Cesaro here, with the implication that Rhodes is "so close" in terms of being a big star. It just feels like Antonio could become a main event performer at any time, while Cody is still not there 100 percent. This selection really does not need a long explanation. We are getting a small glimpse of Antonio Cesaro getting a WWE World Title match at Elimination Chamber with the tease that his future is very, very bright. It may not come in the next few months, but just spending that time to get him ready for a run at the top is key during 2014.

3. Roman Reigns - Same as what I just mentioned above. Each member of The Shield will get their time to shine. Seth Rollins will get a spotlight. Dean Ambrose will get a spotlight. No doubt. However, their chance will have to wait. WWE is being very transparent with their viewing audience right now: Roman Reigns will be a star. They are blatantly telling everybody that each and every week. Whether that pans out in a major way or not is still to be seen. For now, Roman Reigns has been rarely pinned and is running through the roster with devastation. That can only be positive for him throughout 2014.

2. Daniel Bryan - Yeah, yeah, yeah. Yeah, I know. He should be number one. I got it. If you have not run off to whine and complain yet, this would be your invitation. As written about in my column(s) for over a year now, Daniel Bryan WILL be WWE Champion and WILL get his crowning moment...if you do not count Summerslam 2013. Thus, it is only fair to guess that 2014 will showcase him and that exact scene. WrestleMania XXX? Extreme Rules? Maybe even at Summerslam 2014? Whatever. He is already a top wrestler and featured plenty. Yet, there is even more work to do, and that involves getting the title. Going to be a huge year for Daniel Bryan...now say it with me. Yes! Yes! Yes!

1. John Cena - Still the biggest moneymaker. No debate there. Thus, if your goal is to make money, and I assume it is, John Cena gets the top billing. Saying otherwise is just foolish. Until things change, nothing changes. Ever heard that saying before? It fits here. Cena is the top draw and has been for close to a decade now. Now, there is some good news for the ridiculous Cena haters still out there. I think 2014 will be the year that John Cena officially begins his transition from 'top full-time star' to 'semi-full-time-kind-of-still-main-draw star.'

At some point, every wrestler slows down. At some point! Some last longer than others. Some hang in there for many years past their prime. Some move to a part-time schedule. Others simply retire with their health still in tact. Cena is nearing that. At age 36 (nearing 37), even his biggest fans have to understand his non-stop schedule has to be coming to a close. That could be 2014. That could be 2015. I suppose that could even be 2016. For my money, it begins this year. The man has a work ethic like no other and obviously makes the company boatloads of cash, but all good things must come to an end. As listed, WWE has three or four very capable wrestlers ready to step up and fill the void. Cena will still be the main attraction throughout 2014, but it may be his last year being 'the man' in WWE.


---



Wyatt Beougher
5. CM Punk - The only reason Punk is this low on the list is because I'm not completely sure he'll even be back. Assuming he does return, the guy is the longest reigning champion in modern WWE history, he's great in the ring and on the microphone when he's booked properly, he's got a marketable look and a very real connection to the fans - it's a no-brainer to make him a huge part of the story that you're trying to tell. If Punk doesn't come back, this spot goes to either Damien Sandow...or Antonio Cesaro...or Big E Langston...or Dolph Ziggler...there's a whole slew of talent on the verge of breaking out, and it was incredibly hard to narrow it down to just five.

4. Cody Rhodes - As much as I love Goldust, he's closer to fifty than thirty, so while I'd love for him to get a main event run before he calls it a career, I have to give the nod to his little brother. Cody is pretty much everything his dad wasn't, physically - he's handsome and athletic, and over the past two or three years, he's finally shown that he's got charisma to spare, just like Dusty and Dustin. Cody has all the tools to be a huge star for the WWE, combined with his pedigree and the fact that he's a homegrown WWE product, so the sky really should be the limit for "The Dashing One" (bring back that nickname and the moustache, too, dammit). After Randy Orton is out of the title picture post-WrestleMania, let him finally put Cody over for the 6000 or so jobs Cody has done for him in the past couple of years.

3. Roman Reigns - I wanted to cheat and put all three members of the Shield here, but it's pretty clear which one the WWE wants the fans to get behind, so I've included him solo. That's not a slight to Rollins and Ambrose in any way, as the very gradual dissolution of the Shield has allowed all three members of the team to display their personalities while continuing to improve on the microphone and put on phenomenal matches night in and night out. As long as the Performance Institute keeps churning out talent like this, the WWE is going to be in good shape for years to come, and that all starts with Reigns - handsome and powerful, he fits the exact stereotype of what a WWE superstar should be in the eyes of WWE management, and the addition of the "cocking" taunt and subsequent Superman punch to his repertoire has given him an even greater connection to the fans. With Reigns, barring a major injury, it's a matter of "when" he'll be a star and not "if", and I honestly think that "when" is sometime this WrestleMania season; if not 2014, then no later than late January 2015, when I'd say Reigns has to be a favorite to win the Royal Rumble.

2. Bray Wyatt - Mick Foley's body is shot, so he won't be coming back as Mankind. Goldust is too beloved, and the Undertaker fits both of those descriptions. That leaves a huge opening for Bray Wyatt to fill a niche in the WWE that's existed pretty constantly since Undertaker's debut in 1990, supernatural/creepy heel. Kane could always go back to being "the Big Red Monster" but I think it's hard to take him seriously after Team Hell No. Bray, on the other hand, plays his character better than anyone in the WWE, he's a big enough guy at 6'3" and 285 pounds to be viewed as a legitimate main eventer in the eyes of WWE management, he's incredibly talented on the microphone (I saw a lot of praise heaped on Randy Orton for changing up his cadence to silence the "Yes" and "CM Punk" chants during his promo to open the February 3rd RAW, but Bray's been doing that successfully since his debut - shutting down "Husky Harris", "What", and "Yes" chants, among others), and, on top of that, short of Daniel Bryan, I don't think there's another superstar who throws his entire body into his moves and makes them look quite as impactful as Bray. There are certainly worse people the company could build their storylines around, and the addition of Harper and Rowan means that there are a million different ways that you can go with the character, whether it's one of those two leaving the family or the recruitment of new members or some combination of the two.

1. Daniel Bryan - Unlike my colleague Justin Watry, I've elected to omit Cena from this list, as they're guaranteed to focus on him in 2014. Short of a heel turn (which will never happen), there's precious little new ground to break with Cena, so I'd prefer the top spotlight go to a performer who is very obviously a fan favorite right now. IF WWE can get past their anti-Indy bias and push guys like Punk and Bryan on equal footing with guys like Cena, the numbers WILL go up. Right now, as fans, we're conditioned to expect Punk and Bryan to have a moment of greatness and then get shuffled back to the midcard, or else be treated as a secondary (or tertiary, or worse) character on the show, even when they are champion (note: I will fully admit that Daniel Bryan has been booked as the most important superstar on WWE television since the lead-up to Summerslam - with a few small exceptions, but that seems to be working), so is it any wonder that ratings don't go up when these guys are given a month of the spotlight?

Compare that with Cena and Orton, who have been pushed down our throats almost non-stop for the past ten years. There's a reason those guys are seen as "top stars" by the less intelligent fans who make up the majority of the wrestling audience, but there's nothing to say that Punk and Bryan can't get there. Ric Flair is considered to be one of the greatest performers of all time and was a huge draw in his heyday, and he's only a couple of inches taller than Bryan and at the peak of his career was only twenty or so pound heavier. That's not a significant difference, especially from ten or so feet away. So make 2014 the year that guys like Bryan and Punk finally get equal treatment at the top of the card - consistently treat them like the most important part of the show, and we'll start believing that they're the most important part of the show.


---



MICHAEL WEYER
5. Titus O'Neil The Prime Time Players never got the huge push most expected but O'Neil has been showing his stuff well. His recent heel turn seems to signal a new push and he's got what it takes to make it, great in the ring while also terrific on the mic, showing natural skill, which is hard to come by. Give him more time to develop both skills on the mic and in the ring and he can really break through as a huge singles star and a title run or two should be enough to elevate him more for another great star who can talk the talk as well as walk the walk.

4. Big E Langston Langston showed massive improvement in 2013, going from Dolph Ziggler's flunky to Intercontinental champion. He's a legitimate powerhouse who can overwhelm with size and strength but also match other guys with moves surprisingly well. He's also not bad on the mic and with improvement in that area, as well as conditioning, he can use his IC reign to rise further up the ranks. Ryback may have faltered but Big E really is a powerhouse capturing the fans and that can be a good stage to launch a much bigger career.

3. Bray Wyatt He really does throw himself into the character so well that you can't help but be won over. He's a big man in the ring with his strength but also great on the mic as well and pretty over as a heel monster. Wyatt fills the hole needed for a big threat and with more push can become even bigger and better. He doesn't need a title to be a huge deal, just a good enough push and either alone or with his twisted family, brings the creep factor WWE likes to use so well.

2. Roman Reigns His Rumble performance showed he can hang with the big guns well and is taking of with fans. WWE is high on him too so it seems promising that'll continue into the new year. The guy really can be something big with his build and skill and growing mic presence so a bit more push for a singles belt and WWE may have a hot new star on their hands, something they could desperately use. The push for him is already starting and he can build on that to be something big, which would be great for fans and the company as well.




1. Daniel Bryan I'm sure not the only one joining this chorus. Now, my feelings on HHH and Vince ignoring the fans on Bryan aren't as intense as others online but it makes little sense for either of them to be ignoring the obvious fan reaction. So he's not the ultra-superstar lead of Cena or Rock or even Punk, so what? Fans are nuts for him in a way all the guys pushed like Batista aren't, he is over huge and WWE needs to respond to that soon. Giving him a real run at the top can solve once and for all the doubts on "can he draw?" that seem to be the major reason HHH and Vince are holding him back and cut off the growing backlash of the public that can hurt the bottom line. Pushing Bryan as the focus of the main event scene is really what's good for business, something we hope WWE can recognize.

---



MIKE HAMMERLOCK
5. The Usos - Man, do I wish this was a top 10. So apologies to Randy Orton, Cody Rhodes, Dolph Ziggler, Big E Langston and Antonio Cesaro. The crowd reaction John Cena isn't getting argues for not flogging that horse for a significant portion of this year. Anyway, the resurgence of the WWE tag division was one of the best things to happen in wrestling in 2013. The responsibility for continuing that momentum soon will fall on the Usos. They've paid their dues. They've got the crowd behind them. Now the WWE needs to make their ascent to the top of the tag division a big deal and then keep the spotlight on them. The WWE fancies itself not just the biggest wrestling promotion on the planet, but also the best. That means it needs to be able to brag it's got the best tag teams on the planet too. And in 2014 the Usos need to be booked like they're the best in the world.

4. Bray Wyatt - The benefit of Bray Wyatt getting a huge push is that means Luke Harper and Erick Rowan get a push too. To borrow a term from Moneyball, Wyatt won't sell a lot of jeans, but the guy can play the game. He already may be the best in the business on the stick. We'll have to see him do more live promos to be sure, but he grabs the audience by the scruff of the neck and shakes it. He's also got a distinct, bruising style in the ring. He doesn't look like everybody else. He doesn't sound like everybody else. He doesn't behave like everybody else. That's the recipe for being an actual superstar.

3. Sheamus - I could not be more impressed by his return. Sheamus has been mesmerizing in the ring. He's working in top gear and hitting crisp, ridiculous power moves. He is the bad man Batista is pretending to be. A year ago fans were experiencing some Sheamus fatigue, but since the Rumble he almost instantly escaped from the trap where everybody not named Daniel Bryan gets booed. Fans pretty quickly got behind him. So far it's been a no frills return for the big Irishman, now it's time for the WWE to start giving him some marquee treatment. Sheamus is a ready-made star.

2. The Shield - Great thing about the Shield still being a functional unit is I can pick all three at once. This would have been a far different list if I couldn't because I'd have had Roman Reigns, Seth Rollins and Dean Ambrose at 2-4. They're the best young stable of wrestlers to come along in ages. These three are going to dominate the next decade of the WWE. They'll be splitting up this year. Conventional wisdom is Reigns will get the major push. In reality all three should get major pushes. Seriously, if all three of these guys hold the WWE title during the next year (I'd give either Rollins or Ambrose the MITB briefcase), that strikes me as just about right. With the WWE Network debuting and a main event scene that's gotten more than a little stale, the future is now ... and the future is the Shield. Believe in that.




1. Daniel Bryan - We're beyond suspension of disbelief on Daniel Bryan. Occam's Razor will be tell you that the fans at every arena in America are vastly more likely to be representative of the larger WWE universe than to be its outliers. The goat-faced boy is as over with the audience as over gets. Milk that goat. For the record, I subscribe to the notion that Bryan has gotten a monster push during the past year even without a long run with the WWE title. His next year should be even monsterer. WrestleMania needs to end with a stadium full of people doing a YES! chant and the good vibes need to roll right up to SummerSlam. Forget about what the plans for Brock Lesnar and Batista were. Daniel Bryan should run roughshod over all of that. Maybe drag out the inevitable Bryan-Lesnar matchup until SummerSlam. Regardless, until the world starts saying no to YES!, it needs to be all about D-Bry.

---



JACK STEVENSON
5. Goldust - Yes, Goldust is getting up there in years, and he's got a weird gimmick, and he's not always been Mr. Reliable in the past. He's also one of the three best wrestlers in WWE right now. His selling is perfect, his offense is unbelievably crisp, with huracanranas better than those of young hip luchadors, and he's got charisma by the bucketload. He deserves to be WWE Champion and have brilliant matches with everyone, but With only one World Championship around now it seems unlikely Goldust will ever get a run with the richest prize. If WWE want someone to be a strong Intercontinental Champion though, or rule the tag division till he chooses to retire, Goldust is the man. He's a freak of nature.

4. Dean Ambrose - Roman Reigns is clearly going to be a huge star, but it would be a terrible shame if the other two members of the Shield were left behind, especially Dean Ambrose. He can boast the best facial expressions in professional wrestling, a creepy, sleazy, ultra cool charisma, and a unique, scrappy offense that fits a hound down to the ground. He's one of the most distinct talents in wrestling, and could be a huge asset to the upper card of WWE. His faintly dark, sinister persona and never say die attitude could bring something interesting out of the likes of John Cena, or perhaps, less ambitiously, Rey Mysterio. Regardless, Ambrose needs to remain in the spotlight with Roman Reigns, even if Reigns occupies more of it.

3. Antonio Cesaro - Every year all the people who write about wrestling get together and agree that there is nothing holding Antonio Cesaro back from being a humungous star in WWE. He's tall, strong, handsome, and outstanding in the ring. We all predict that this will be the year he breaks into the main event, and that Vince McMahon puts a big sexy picture of him on his bedroom wall. Every year, we are proven wrong. This year though... I mean, he's so good, he has great matches with everyone, he's got the fabled 'look...' he's just got to break the glass ceiling. I hope we're right.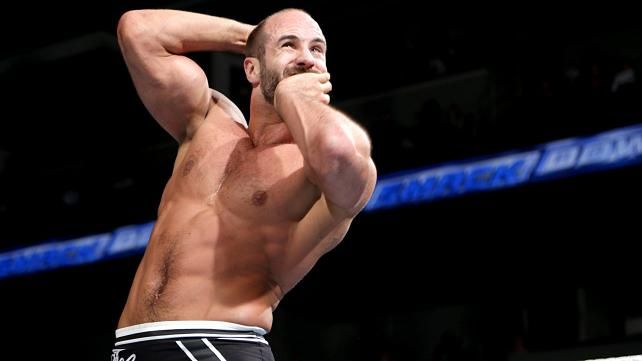 2. Roman Reigns - My top two are pretty predictable, but there's a reason for that. Reigns is obviously going to be massive. He's like a cooler, fresher, more dangerous Batista, and he's not as naive in the ring as some people would have you believe- his apron dropkick is a genuinely remarkable feat, and his general in ring ability shouldn't be underestimated; there's are reasons why everyone reacted that rumor that Mason Ryan was going to replace him after his departure by shouting "OH FOR FUCK'S SAKE" and they don't all revolve around Ryan being incompetent. He's popular, exciting, and good-looking, and he could be the number two guy behind John Cena before the year is out. I kind of hope he's only number three though, because there's this guy called Daniel Bryan and... oh, hang on.

1. Daniel Bryan - Daniel Bryan is just so good at everything. Not just wrestling, but life as well. I'm so excited about him and how excited everyone else seems to be about him and I want him to be the biggest star ever and he can be, he really can! Well, maybe not, but he can be an A+ player. He's got all the momentum in the world, he has no flaws in the ring, his mic skills are improving, even from September when all his sentences started off quiet AND THEN GOT REALLY LOUD TOWARDS THE END AND FINISHED WITH YES! YES! YES! What's great about Bryan is that he's a hero for the modern wrestling fan. We aren't cool like we were when Steve Austin and the Rock were on top, we're all geeks now, and Bryan's just as big a geek as we are. I don't believe we necessarily want all-conquering bad-asses to be our number one guys anymore, I think we want humans with human bodies, strengths and feelings, and Bryan is the most human guy WWE have. So, yeah, he's great, and he should be a top guy, and anyone who disagrees is just trying to pick a fight.

---



Derrick Cannon
5. Roman Reigns - All three members of the Shield have the potential to be viable main event players. I chose Roman Reigns as at the current moment it is clear that he is the one who will be the immediate star of the group during the course of the year. By the end of the year it could be possible for him to be in the world title picture. He has the look WWE goes for and an as of yet unmentioned heritage that WWE loves to have for their main event players.

4. Cody Rhodes - Speaking of family heritages, Cody Rhodes much like his brother Goldust has shown an unwillingness to be in the shadow of his brother or father. Cody Rhodes has solidified himself throughout the course of the year as someone that wrestling shows can be built around. Battleground is a perfect example. Cody Rhodes was given the chance to thrive at that event and since than he has flourished in the tag team division. WrestleMania and possibly Money in the Bank could serve as reminders of how valuable Cody Rhodes can be when there is a need to prove himself against all odds.

3. Big E Langston - I was tempted to put Dean Ambrose but should there be a title unification match I'm predicting that Langston would be the victor. Langston has been a beast in the ring since breaking away from Dolph Ziggler and AJ. His humor could be just as much of an asset as his power game. If Big E Langston showcases his personality more in story lines and dominates inside the ring, WWE should utilize Langston with maximum effort.

2. Antonio Cesaro - Cesaro's involvement in the Elimination Chamber match, should be an opportunity for him to excel even in defeat. Cesaro's in ring work has been incredible since WWE started to place him in the spotlight once again. His giant swing could create an everlasting moment inside the chamber, particularly if he manages to do it to someone such as Cena or even Orton right against the chamber door. If Cesaro can create a moment that separates himself from the rest of the Chamber combatants WWE might want to think about elevating his status on the card right after WrestleMania.

1. Bray Wyatt - It would be incredibly easy to put Daniel Bryan at the number one spot. I just think that he has already been in main events constantly since his World Heavyweight championship run and his debut into WWE was later built into a US title rivalry with the Miz that had more hype than many US title feuds before or since. So to me it's obvious that Daniel Bryan will be a constant main event presence in 2014. So I will be giving the one spot to a man who has been in the mix but for a shorter time span. Bray Wyatt unlike Bryan has yet to really show what his full potential really is. If he continues to be a highlight of shows with his eerie promos and his fear striking presence, the only thing that I could see stopping him from becoming a main event force in the WWE title picture are his abilities as an in ring competitor. Should he continue to improve his in ring abilities his limits could essentially be nothing short of remarkable.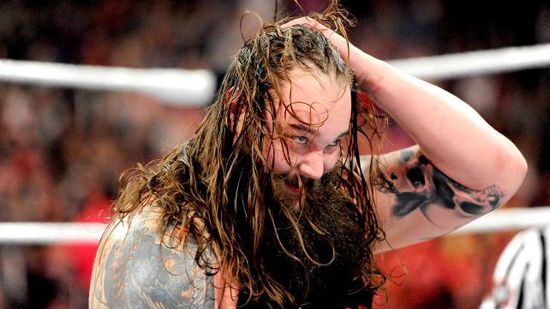 ---
YOUR TURN KNOW IT ALLS

List your Top Five for this week's topic in the comment section using the following format:

5. CHOICE: Explanation
4. CHOICE: Explanation
3. CHOICE: Explanation
2. CHOICE: Explanation
1. CHOICE: Explanation
Your heart is free. Have the courage to follow it…TO CSONKA'S TWITTER!

http://www.twitter.com/411wrestling
http://www.twitter.com/411moviestv
http://www.twitter.com/411music
http://www.twitter.com/411games
http://www.twitter.com/411mma

Have you checked out the Csonka Podcasting Network? If you haven't, you should We run anywhere from 15-20 shows a month, discussing pro wrestling, the world of MMA, the NBA, general sports, popular TV series of the past, bad movies, battle rap, interviews, MMA & Wrestling conference calls and more! Around 10 different personalities take part in the various shows, which all have a different feel; so you'll likely find something you like. All of the broadcasts are free, so go ahead and give a show a try and share the link with your friends on the Twitter Machine and other social media outlets! Running since May of 2011, there are currently over 450 shows in the archive for you to listen to.



Larry Csonka is a Pisces and enjoys rolling at jiu jitsu class with Hotty McBrownbelt, cooking, long walks on the beach, Slingo and the occasional trip to Jack in the Box. He is married to a soulless ginger and has two beautiful daughters who are thankfully not soulless gingers; and is legally allowed to marry people in 35 states. He has been a wrestling fan since 1982 and has been writing for 411 since May 24th, 2004; contributing over 3,000 columns, TV reports and video reviews to the site.
comments powered by