SPOTLIGHTS
The 8-Ball 2.17.14: Top 8 WWE Guys Who Need a Tag Team
Posted by Mike Hammerlock on 02.17.2014

From Rey Mysterio and Dolph Ziggler to Fandango, Darren Young and more, 411's Mike Hammerlock counts down the top 8 WWE wrestlers who need to be part of a tag team!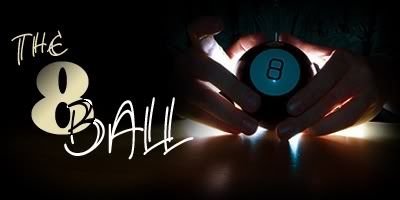 The WWE surprised the wrestling world with the quality of its tag team division during the past year. It gave tag teams a bigger spotlight and devoted serious talent to working in the tag scene. We may see multiple WWE champions emerge from current tag teams. We haven't seen anything like this from the WWE since 2002, when the Smackdown Six were the most awesome wrestling thing on the planet.

The challenge with a tag division like this is managing the churn. The WWE now knows it can use two- and three-man teams to push guys through the mid-card. We've reached the point where Cody Rhodes, the Shield guys, Cesaro and even Titus O'Neill are going to branch out on their own. They've gotten almost all of what they were going to get from the tag experience. Now it's time for them to pursue some career opportunities. Once upon a time Bret Hart, Shawn Michaels and Steve Austin (Hollywood Blonds) got big bounces off the tag team springboard.

With the Shield, Rhodes Brothers, Real Americans and Prime Time Players at or near the end of their runs (on top of the recently deceased Tons of Funk), slots are there for the taking in the tag division. New guys can flood in and either rejuvenate their careers or kick them off. We'll surely see some NXT teams called up. You can pretty much bank on The Ascension making the main roster in 2014. Miz and Wade Barrett have become the targets of frequent tag team speculation, but Miz's acting career may keep him in the singles ranks and the Bad News Barrett gimmick so far hasn't translated into the ring at all, let alone shown promise as part of a tag team dynamic. A guy like Camacho could always get a makeover and a brand new gimmick ( for instance he's Samoan, not Mexican). Randy Orton could try to form a super team after his WWE title run comes to a close.

Yet the question put to the Magic 8-Ball this week is which WWE wrestlers most need to get themselves into a tag team, or a new tag team. Some guys are headed nowhere in their singles career. Some guys are tag team wrestlers who are between teams. Some guys are looking for a platform to prove themselves. How irretrievably lost will a wrestler be if he doesn't employ the buddy system? That's what we're trying to get at here.




8. Darren Young



At the moment Young is working the Marty Jannetty side of a tag team split with Titus O'Neill. Now, I'm not sure O'Neill is going any farther with his move into singles competition than Brodus Clay did, but he's got enough personality that the 8-Ball figures he deserves a shot to see if he can get over as a singles competitor. Young is a different story. He's a solid worker, but he's a little bland and the only that's young about him these days is his name. He is going nowhere by himself. He desperately needs to find a new partner before the only time we see him is when he's jobbing on WWE Superstars.

Suggested Pairing: … because you know pro wrestling is just like fine dining. Young needs a buddy (and, no, I'm not making the obvious joke here), however, the WWE should resist pairing him with the nearest available black guy. It's lazy booking and, like Bullwinkle trying to pull a rabbit out of a hat, that trick never works. All right, it's worked twice in WWE history - Rocky Johnson and Tony Atlas, Kofi Kingston and R-Truth. I don't count the two-day championship reign of Men on a Mission as a measure of success. I'd rather see Young in an Odd Couple situation with a guy like Heath Slater. First off, I think Slater is criminally underused. They hand him the goofiest angles and he gets something out of them. Slater as a flamboyant redneck fighting alongside Young as a straightlaced gay guy? That's weird enough to work.




7. Jinder Mahal



No two ways about it, Jinder has been hindered. To a degree it doesn't seem to go well for guys who get put on the main roster before their 25th birthday: Mahal, Drew McIntyre, Zack Ryder, Curt Hawkins, JTG. Young Husky Harris flopped and came back reincarnated as the 26-year-old Bray Wyatt. Bo Dallas, 23, spent two seconds feuding with Wade Barrett a year ago and that went nowhere. Youth does not get served in the WWE. Or maybe it does, just it gets served as an appetizer. Point is, Jinder is still relatively young, 27, and unlike McIntyre and Ryder, who have major singles titles on their resume, Mahal has been jobbing for too long to get a push in anything other than a tag team.

Suggested Pairing: I know he's in a faction at the moment, but it's time to stop being a jobber to the stars. All of 3MB needs to ditch 3MB. As for Mahal, I'm holding off on this suggestion momentarily. Don't worry, it'll pay off below.




6. Alexander Rusev



The latest callup from NXT unfortunately comes off like a vanilla strongman (physically he reminds me a bit of Dino Bravo). Oh, they'll pretend he can snap you like a twig, which is great until he runs in one of the other dozen strongmen on the roster who won't be jobbing for him or until the next musclebound guy takes over the generic angry gargantuan push. Ryback took that gimmick about as far as it goes these days and look where he is. You've got to be able to bring electricity (like Roman Reigns) instead of fake invincibility. Rusev really looks dead at the starting line. They've given him Lana as a manager, but she's not taking Rusev anywhere. However, if an established wrestler makes Rusev his ace-in-the-hole tag partner, that gives big Bulgarian a chance to take a year or so to establish himself. He can work in some of those sweet six-man tags and losses won't bury him.

Suggested Pairing: Despite what I typed in the preamble, Wade Barrett's gimmick might dovetail with Rusev. "You Uso brothers must be pretty happy with those tag belts around your waist ... but I've got some bad news for you, straight from Bulgaria. All that championship has won you is the right to have your bones ground to dust by Alexander Rusev and yours truly."




5. Fandango



A little less than a year ago Johnny Curtis was at the epicenter of an international phenomenon. Little kids were Fandangoing like it was Achy Breaky or something. He's had a few moments since then, got a shot at the Intercontinental title not too long ago, but he's now feuding with Santino, which is never a good sign. Fandango's gotten lost in the shuffle. Part of it is he's supposed to be a heel, but fans like him. He's method in terms of his character. Daniel Day-Lewis would be impressed. He sells in the ring. He's got a top rope finisher. He's just kind of fun in general.

Suggested Pairing: If the WWE decides he's a pure comedy wrestler then just morph his current feud into the inevitable Sandango team and be done with it. Yet the 8-Ball wants to give Fandango a team that has a chance of being something more. Lurking down in NXT is Aiden English, who likes to belt out show tunes. Thing is, he can go in the ring too. Fandango and English could take a song-and-dance gimmick and spin it into something meaningful. A team that seems silly until it starts kicking your tail would be a nice addition to the tag ranks.




4. Rey Mysterio



Rey really shouldn't win another WWE singles title ever again. He's been there, done that. As a singles competitor, Rey's at the point in his career where he has to put over younger guys. You know, make Dean Ambrose look like the man, though Rey has been doing a minimal amount of singles matches. Right now his job is to whip out some spots during six- or eight-man tag matches. He and Big Show had a brief reunion and challenged for the tag titles, but that wasn't a partnership destined to last. Still, Rey offers Tony Garea portability when it comes to tag work. Put a guy in a team with Rey and it's an immediate contender.

Suggested Pairing: The temptation is to jam Rey together with another masked wrestler, like Sin Cara. Or maybe to make a high flyer team. The 8-Ball doesn't like that at all. It insists Rey works better in a contrast team, like with Big Show, Batista and Edge. Think of it like figure skating. Rey's there to do the twirly stuff and fly through the air, someone else needs to do the lifts and throws. With that in mind, Ryback is skidding along without real direction. What better guy to do the heavy lifting? Rey trying to keep Ryback under control would make for a storyline with some legs on it.




3. Goldust



Based solely on quality, Goldust should be in the hunt for the WWE title. He's that good. Seemingly he knows every move in the world and he's able to hit it just about perfectly. You never know what he's going to pull out of the bag. Back in the '90s, I was never a huge Goldust fan. Was anybody? Yet I mark out consistently for him these days. That said, he's not going to get a singles push. His role is veteran workhorse in a team with a rising star. Got a feeling he could bring along a few more up-and-comers over the next few years.

Suggested Pairing: Shook the 8-Ball on this and it said, "Sami Zayn, duh." They'd immediately become one of the top face teams in the WWE. Goldust also conveys a bit of a personality rub onto his partners. The assumption is you've got to have a touch of the crazy yourself to team with Goldust. It would accentuate Zayn's gonzo, go-for-it nature. On top of that, pro wrestling is supposed to be fun and Goldust/Zayn would be a blast.




2. Dolph Ziggler



Like pretty much everyone, I don't get what's happening with Dolph Ziggler. He's excellent in the ring, fabulous on the mic and over with the fans. Yet he's clearly heading nowhere in the singles ranks. What's a man to do? The answer is, get thee to a tag team. Ziggler is too good to be spinning his wheels as the #7 contender for the IC title. Find a partner and raise hell as a tag team. Somebody has to put on some classics against the Usos.

Suggested Pairing: There's a nine-time tag champion out there who really could benefit from being in a tag team in order to cut down his workload. Christian is still a great worker, but he hasn't been able to stay healthy in years. He doesn't necessarily need to buddy up, but it would be the smart thing to do. Put him and Ziggler together as a cocky tag team and you'd likely have pure gold. Just like Goldust/Zayn would bring the fun to the face side of the equation, Ziggler/Christian would do it from the heel side. They might even reek of awesomeness.




1. Damien Sandow



He just jobbed to Darren Young on Smackdown. It doesn't get much lower down the totem pole than that. The single stupidest thing the WWE has done recently, bar none, was having Sandow lose his IC title challenge against Big E at TLC. Since then Sandow, Big E and the belt itself have been largely irrelevant. Sandow and Big E lasted a combined 4 minutes and 50 seconds at the Royal Rumble. Instead of having a hot feud between two emerging guys for the company's secondary title, they've now got two performers and a belt drifting aimlessly. Stupid, stupid, stupid. Unfortunately it's a continuation of the negligent, rock-headed booking Sandow has suffered since his Money in the Bank win. Regardless of whether a guy successfully cashes in the MITB briefcase, the story arc should establish him as a serious contender. Somehow they knocked Sandow lower down the card instead. His situation has gotten so dire, a tag team is just about the only way to make him matter. He doesn't just need a tag team makeover, he needs a tag team rescue.

Suggested Pairing: Sandow ought to work a resurrection angle. We should feel like we're seeing the true Sandow emerge from the junkheap of disappointments that has so far been his WWE career. Putting him with a more accomplished guy might give Sandow a rub, but the 8-Ball wants Sandow to get the benefit of being the alpha on his team. The plan is that tag success relaunches his singles career and he finds himself roughly where Cesaro is in another year's time. This is where Jinder Mahal enters the equation. Like Sandow, he stands 6'4". They'd be an imposing pair from a visual standpoint. Also, he fits perfectly into the pissed off heel angle Sandow should be working. No one needs to grope for why these two are furious. Why are they together? Because they're two powder kegs ready to go off. Have them do their fair share of damage for a year and you've got two rehabilitated singles stars ready to open up spots for other guys who need some tag therapy.

I take requests.. The purpose of this column is to look forward. What could be? What should be? What is and what should never be? What would make more sense? If there's someone or something you think should be given the 8-Ball treatment, mention it in the comments section. I might pick it up for future weeks.
comments powered by