SPOTLIGHTS
411's Wrestler of the Week 2.18.14: Year Nine, Week 45
Posted by Larry Csonka on 02.18.2014

Cesaro defeated Randy Orton on Smackdown, Tomohiro Ishii defeated Tetsuya Naito to become the new NEVER Champion, Jack Swagger earned a shot at the IC Title and more! But who won 411's Wrestler of the Week? Find out inside!




Welcome to YEAR NINE, WEEK 45 of 411's Wrestler of the Week. A quick overview of the rules to kick things off for us as a reminder…

Each writer chooses FIVE wrestlers (although ties and tag teams are allowed) from any promotion and each wrestler gets a point total attached to that ranking. It looks a little like this…

1st - 5
2nd - 4
3rd - 3
4th - 2
5th - 1

Then we tally up the votes and the official 411 Wrestler of the Week is crowned. But wait, there's more! Each week the top SIX vote getters get a points value for their ranking which looks something like this…

1st - 15
2nd – 12
3rd - 9
4th - 6
5th - 3
6th - 1

...and they go towards the 411 Wrestler of the Year award to be announced each year around WrestleMania. This will be posted every Tuesday (the voting week runs Monday through Sunday). Let's see who wins this week…

---



Larry Csonka
1) Cesaro
Two weeks ago Cesaro earned his place into the Elimination Chamber match, and with that win, he scored a win in this WOTW column. This week the man did it again as far as big accomplishments as he defeated WWE Undisputed Champion of the Universe Randy Orton clean as a sheet on Smackdown. They had a great match, Orton gave enough to make sure that Cesaro looked like a threat, and I feel Cesaro showed a lot of people that he can go with the "main event guys". The most moneymaking man is my top pick for the week.

2) Tomohiro Ishii and Tetsuya Naito: At the New Japan Pro Wrestling New Beginning in Osaka, Tomohiro Ishii defeated Tetsuya Naito to become the new NEVER Champion. This was the best match I have seen this year, putting them in the clubhouse as the early leader for the 2014 MOTY. This was simply a tremendous match; make sure to check it out.
3) Kazuchika Okada: Kazuchika Okada retained his IWGP Heavyweight Title in a tremendous match with Hirooko Goto.
4) Young Bucks
5) Gunner


JUSTIN WATRY
1) Cesaro
Biggest week of his career by a long shot. New name. New direction. Actual promo time. Main event match on Smackdown (seen by over 3 million viewers each week the past month). All building to a CLEAN win over WWE World Champion Randy Orton. On Sunday, he will compete in the Elimination Chamber match for the top prize in the industry. Yeah, not bad at all...

2) Roman Reigns: Honestly, you could give this spot to anybody in The Shield for that epic stare down with The Wyatts on Monday night Raw. On that same note, you could also give this spot to anybody in the Wyatts as well! Reigns gets my vote for leading the charge in said stare down as well as another great performance on Smackdown.
3) Randy Orton: Great main event on Raw. Great main event on Smackdown. Both were losing efforts, but in the land of WWE that actually points to him retaining the title heading into the next pay-per-view. Win or lose, Orton was a part of two very, very memorable main events on television last week. Kudos.
4) Jack Swagger
5) John Cena


Ryan Byers
1) Tomohiro Ishii
This was a pretty busy week in Japan, with New Japan, All Japan, and Wrestle-1 all having fairly significant shows as well as the retirement of Kensuke Sasaki and a few notable indy shows also popping up but, for my money, the biggest accomplishment was Tomohiro Ishii defeating Tetsuya Naito to become the new NEVER Openweight Champion on New Japan's latest PPV offering. Ishii has been wrestling since the mid-1990s and has been with NJPW since 2004, but he's largely been a talented-yet-under pushed lower card wrestler. This past year, he started to break out of the pack a little bit as crowds got behind him more, and, though it has never been the most important championship in the world, the fact that New Japan put the NEVER belt on him and had him beat the guy who just last month was main eventing the Tokyo Dome demonstrates that 2014 might finally give Ishii a pretty damn good run.

2) Antonio Cesaro: As recently as a week ago, I would have characterized Cesaro as a directionless midcarder who got thrown into the Elimination Chamber so that the company wouldn't need to beat five true main eventers in the same match. However, the guy has been heavily featured since his qualification for the Chamber, and he managed to pick up the biggest win of his career this week when he beat world champion Randy Orton. He may be right back where he started once the Chamber is done, but hopefully not . . . go Tony!
3) Kazuchika Okada: Okada made the eighth successful defense of his current IWPG Title reign, defeating Hirooki Goto in the main event of the NJPW PPV, which was also probably one of his best individual in-ring performances yet.
4) Kai
5) Kotaro Suzuki


Jack McGee
1) Cesaro
Cesaro scored a huge win this week on WWE TV by defeating WWE Champion Randy Orton on Smackdown. Cesaro made waves a couple weeks back by earning his slot in the Elimination Chamber match (his first WWE PPV Main event) but now the character has a ton of momentum following the great match (and victory) with Randy Orton.

2) Samoa Joe: Samoa Joe continues to be booked as the most dangerous man in TNA, and is looking better and better on his way to Lockdown and his TNA World Title Match.
3) Kazuchika Okada: Defeated Hirooki Goto to retain the IWGP Title.
4) The Usos
5) Gunner


Obi Justice
1) Cesaro
The former Claudio Castagnoli picked up a lot of steam this week and a clean win cemented his name as a legitimate but long shot Chamber winner. A clean win over Orton on SmackDown! could mean anything but, in a somewhat quiet week as far as titles and major angles are concerned, he got a lot of play.

2) Gunner: He walked into Impact with the World Title Feast or Fired Contract and, within 30 minutes, had that and the Tag Title Contract. He'll probably lose his world title match but he's got a better chance at the tag belts, and regardless, Gunner's got himself a win over the top heel faction in TNA today.
3) The Usos: Two straight wins on the main show have put them in the best position for a tag title win in their careers.
4) Tomohiro Ishii
5) Jack Swagger


Greg DeMarco
1) Antonio Cesaro
In the more recent additions, the Elimination Chamber match has featured a performer or two who had zero chance of winning, and really didn't belong in the match. Cesaro was that guy, except for the fact that his inclusion has lead to an elevation, culminating with a clean win over Randy Orton. Now, there's plenty of room for the WWE to "WWE" his push, but as of today Cesaro is on the right path. I am excited to see where this goes, and my wishful thinking would be fine with a Cesaro-Batista WWE World Heavyweight Championship match at WrestleMania XXX. Topping off Cesaro's great week? He and Sami Zayn partnered to show Bo Dallas and Adrian Neville how to build a match on NXT.

2) The Shield & The Wyatt Family: All six of these men combined to create a moment on Raw, one that can be used for years to come. We've been given every indication that Roman Reigns, Bray Wyatt, Dean Ambrose, Luke Harper, Seth Rollins and Erick Rowan have amazing futures ahead of them in the WWE. This match probably isn't being given the proper stage at the Elimination Chamber PPV, but future booking might have rushed it to this show. I'd love to see all six men in the Chamber in a War Games style blow off—but that's not likely to happen.
3) The Wolves – Davey Richards & Eddie Edwards: The talented duo made their television debut on Impact Wrestling this week, and had everyone talking. Add in the rave reviews their house show performances are receiving, and it appears that Richards & Edwards made the right call in heading for TNA—at least in the short term.
4) John Cena
5) Samoa Joe


MIKE HAMMERLOCK
1) Cesaro
I like him dropping the first name, gives him soccer star cache: dude must be good if he's only got one name. He's been outstanding in the ring lately. This week he provided the perfect counterpoint to the Randy Orton-John Cena match on Raw. Orton-Cena put on a perfectly fine clash. In terms of ring work, it's their third quality match in a row. Yet the audience wanted exactly one supposedly era-defining bout between them to unify the belts and then for them both to move on. Instead they've officially stomped a mud hole in that dead horse. Now check out how exciting Randy Orton as champion can be when you stop playing his old hits and give him fresh material. The Cesaro match had the crowd up out of its seats. When the WWE puts great talents like Cesaro on display, it reminds us just how loaded the company is. Unfortunately we're still probably going to get Orton-Batista jammed down our collective throats.

2) The Shield: Every week these guys deliver. They just took out three former champs vying for the WWE title. We're almost taking their match quality for granted these days. Reigns, Rollins and Ambrose have kicked the WWE up a notch since they arrived. Sunday's collision with the Wyatt Family has match of the year candidate written all over it.
3) Tomohiro Ishii: I didn't see it, but too many people whose opinions I respect have raved about his Openweight title match. Even if you don't follow Japanese wrestling, you have to respect the buzz Ishii created.
4) The Usos
5) Jack Swagger


Mike Chin
1) Cesaro
Although he's probably being built up just to get beat down at Elimination Chamber, for the time being, he's getting his biggest WWE push to date and the name change suggests that the WWE brass cares enough about him to care about his name, which isn't the worst sign...

2) Randy Orton: Via topsy-turvy WWE booking, the guy who gets buried leading up to a big match has to be considered a favorite to win it. The story of Orton winning despite his status as a vulnerable champion may make him all the more appealing to the powers that be heading into 'Mania.
3) Gunner: Two Feast or Fired contracts are better than one. The rate of success upon cash in on these things doesn't compare to Money in the Bank, but with two opportunities, TNA seems to have awarded Gunner a backup option and a more sure path to some success in the months ahead.
4) Roman Reigns
5) Samoa Joe


Paul Lapointe
1) (Antonio) Cesaro I don't care what Vince says I like my Cesaro with an Antonio on top thank you very much. Nevertheless We have a potential elevation for Mr. Cesaro following his victory on Smackdown. Sure it may be to make his run in the chamber mean more but before everybody gets in a tizzy we have to remember that he needs to be booked well following EC into WM or all is for not. Here's hoping though.

2) Gunner: Whether you follow TNA or not or even like Gunner or not (I think he is generic and bland myself) he did his fair share this week. He still has his MITB...err...Feast or Fired briefcase and he can add to that collection with a tag title case as well. Granted his tag title reign with James Storm was the definition of WHA...? they held the titles it still merits mention that a potential title opportunity is big in the wrestling game. Now maybe Bad Influence can win the titles and feud with the Wolves...who's with me?
3) Kazuchika Okada: A really solid outing from his this week in his defense of the title. Goto I believe is not much of a threat but he put his work boots on and Okada made a go of it.
4) Jack Swagger
5) John Cena

---
THE WINNERS~!
Special Mention…Jack Swagger - 6 Votes


Fifth Place…Samoa Joe, The Usos - 7 Votes


Fourth Place…Seth Rollins, Dean Ambrose - 8 Votes


Third Place…Kazuchika Okada, Gunner - 12 Votes

Kazuchika Okada retained the IWGP Title in a tremendous match, while Gunner retained his Feast or Fired Briefcase while winning the tag team title briefcase on Impact.



Second Place…Roman Reigns, Tomohiro Ishii - 14 Votes

Roman Reigns continues to impress, while Tomohiro Ishii won the NEVER Title in a MOTY contender…



And 411's Wrestler of the Week is…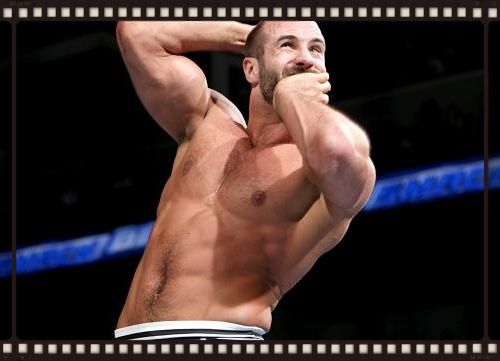 Cesaro - 44 Votes






Year-End Standings~!
And here are the standings after week 45…

1. Daniel Bryan - 238pts.

2. Roman Reigns - 142pts

3. Randy Orton - 138pts

4. AJ Styles - 90pts.

5. Seth Rollins - 84pts

6. CM Punk - 74pts.

7. Dean Ambrose - 74pts.

8. John Cena - 73pts.
8. Cody Rhodes - 73pts.

10. Bray Wyatt - 57pts.


Kazuchika Okada – 54pts.

Brock Lesnar - 51pts

Christian - 45pts.

Magnus - 44pts

Goldust - 43pts

Big E. Langston - 42pts.

Chris Sabin - 39pts.

Prince Devitt - 33pts
Curtis Axel - 33pts.

Bobby Roode - 34pts

Hiroshi Tanahashi- 31pts.

Cesaro - 30pts.
Ryback - 30pts

Kurt Angle - 28pts.

Jimmy Uso - 27pts.
Jey Uso - 27pts.
Mark Henry - 27pts.

Austin Aries - 25pts.

Bully Ray - 24pts.

Samoa Joe - 22pts.

Tamohiro Ishii - 21pts.
Matt Jackson – 21pts.
Nick Jackson – 21pts.
Manik - 21pts.

Luke Harper - 20pts.

Tetsuya Naito - 18pts.

Erick Rowan - 17pts.
AJ Lee - 17pts.
Alberto Del Rio - 17pts.

Kofi Kingston - 16pts.
Damien Sandow - 16pts.
Adam Cole – 16pts.

Big Show - 15pts.
Dolph Ziggler - 15pts.
Kenta Kobashi - 15pts.
Ricochet - 15pts
KENTA - 15pts.

Yuji Nagata - 12pts.
Karl Anderson- 12pts.
Sin Cara II - 12pts.
Jake Roberts - 12pts.
Masato Yoshino - 12pts.
Jeff Hardy - 12pts.
Michael Elgin – 12pts.
Kyle O'Reilly – 12pts.
Billy Gunn - 12pts.

Road Dogg - 10pts.
James Raideen - 10pts
Johnny Gargano – 10pts.

Batista - 9pts.
Rob Conway – 9pts.
Rampage Jackson - 9pts.
Gunner - 9pts.
Mr. Anderson - 9pts.
Abyss - 9pts.
Wade Barrett - 9pts.
The Undertaker - 9pts
YAMATO - 9pts.
Jun Akiyama - 9pts.
EITA- 9pts.
T-Hawk - 9pts.
Harlem Bravado – 9pts.
Lancelot Bravado – 9pts.
Shingo Takagi - 9pts.
Doc Gallows - 7pts.

Ethan Carter III - 7pt
Mikey Nicholls- 7pt
Shane Haste - 7pt
Rob Van Dam - 7pts.
La Sombra – 7 pts.

Akebono - 6pts.
BxB Hulk - 6pts.
Sami Zayne - 6pts.
Fandango - 6pts.
Yoshihiro Takayama - 6pts.
Shelton Benjamin – 6pts.
Jigsaw – 6pts.
The Shard – 6pts.
Robbie E - 6pts
Jessie Godderz - 6pts

Jack Swagger - 4pts.
Drew Gulak – 4pts.
Jushin Liger - 4pts.
Mickie James - 4pts.

MVP - 3pts.
Madison Rayne - 3pts.
Akira Tozawa - 3pts.
Suwama - 3pts.
John Morrison – 3pts.
Dusty Rhodes - 3pts.
Tito Ortiz - 3pts.
Sting - 3pts.
Hernandez - 3pts.
Chavo Guerrero - 3pts.
Seita Sanada - 3pts.
Tomasso Ciampa – 3pts.

Kota Ibushi - 2pts
Paul Heyman - 2pts

Sheamus - 2pt
ODB - 1pt
Tiger Mask IV - 1pt
CIMA - 1pt
Katsuhiko Nakajima - 1pt
Alex Shelley - 1pt
Candice LaRae - 1pt
Ethan Page - 1pt
Eddie Kingston – 1pt
Chuck Taylor– 1pt
Trent Baretta – 1pt
El Hijo del Perro Aguayo – 1 pt



Voting began 4.16.13
Year-End Rankings Key:

WWE Contracted Wrestlers are represented in BLUE.

TNA Contracted Wrestlers are represented in GREEN.

ROH Contracted Wrestlers are represented in RED.

US Independent Wrestlers are represented in MAROON.

Japanese Contracted Wrestlers are represented in BLACK.

Mexican Contracted Wrestlers are represented in MAGENTA.

Other International Wrestlers are represented in INDIGO.

---
**PREVIOUS WINNERS**
Year One Winner: Ric Flair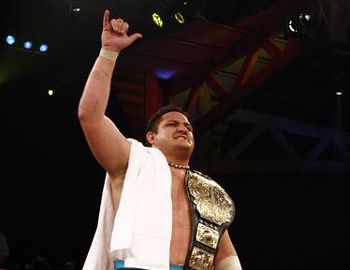 Year Two Winner: Samoa Joe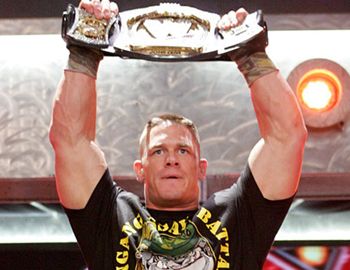 Year Three Winner: John Cena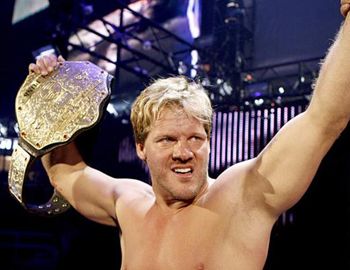 Year Four Winner: Chris Jericho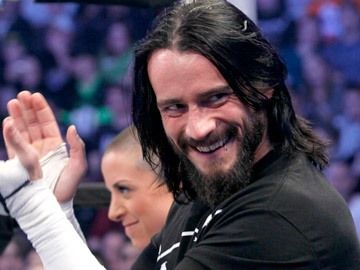 Year Five Winner: CM Punk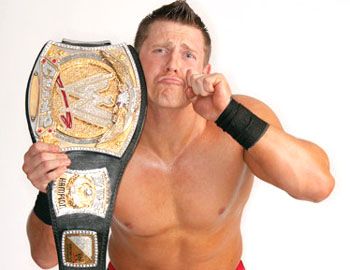 Year Six Winner: The Miz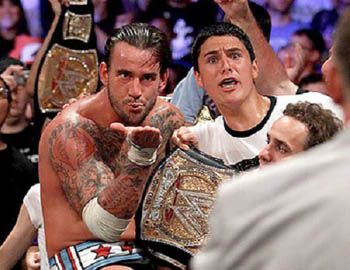 Year Seven Winner: CM Punk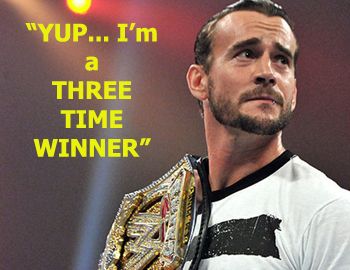 Year Eight Winner: CM Punk
comments powered by